Jump to Recipe
Translated as "with juice," au jus is a rich, creamy soup you can use to make roast beef, prime rib, chicken, and turkey dishes more savory. You can also use it as a dip for different recipes. The au jus takes any dish to another level with its mixture of herbs and spices.
However, unlike beef stock, au jus is not easy to make. That's because it's not just a broth; it also includes the beef juice extracted from the meat while cooking.
Since not everyone has the luxury of time to make au jus, knowing the top substitutes for it is necessary. Beef stock powder sauce, bouillon cubes sauce, beef broth, brown gravy, onion mix soup, demi-glace, and chicken broth are great alternatives if you can't make au jus on the spot. You can also use an au jus gravy mix if you can find one. If you can't, you can use any or all of the substitutes mentioned in this article to replace the au jus gravy mix.
This article will discuss each substitute, how to make or prepare them, and how they can affect the flavor and texture of the recipe you're trying to follow. We will also teach you how to make au jus at home, the easy way.
Table of Contents
Best Au Jus Substitute
Recipe
Summary
Best Au Jus Gravy Mix Substitutes
Making Homemade Au Jus
Recipe
Related Questions
Best Au Jus Substitute
1) Beef Stock Powder Sauce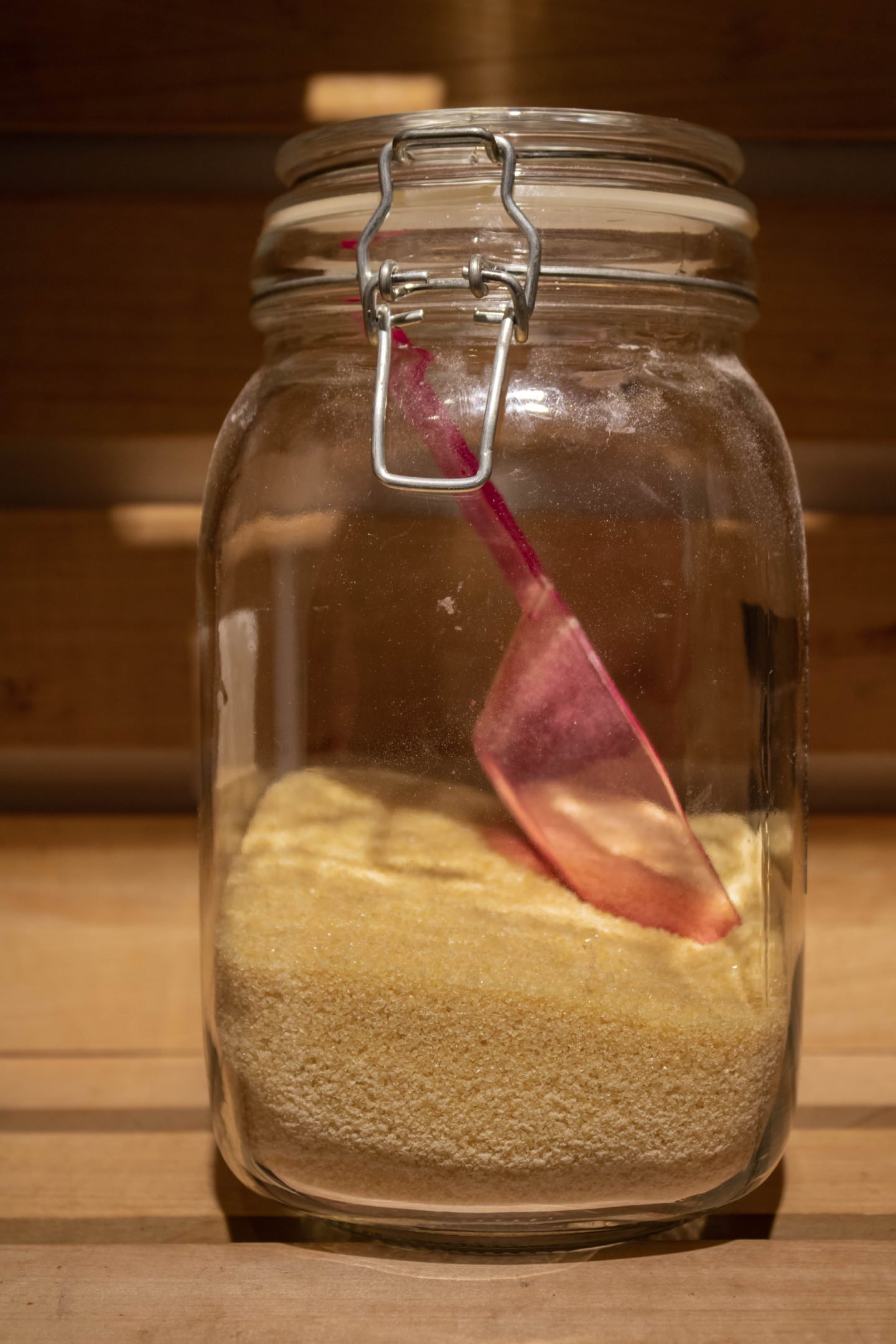 Beef stock powder sauce is by far the most famous au jus substitute. Although these powders contain minimal amounts of beef products, you won't be able to tell the difference between au jus if you cook them properly. When using this, you will need to add onion powder, dried parsley, black pepper, garlic powder, and corn starch to thicken the mixture.
This substitute is perfect for any dish that requires au jus—be it steak, prime rib au jus, Mississippi pot roast, stir-fries, baked recipes, barbecue dishes, or vegetable recipes.
How to Prepare Beef Stock Powder Sauce
We recommend mixing 2 tablespoons of beef stock powder with half a cup of water. Start by heating the mixture. Next, add 2 tablespoons of onion powder, 1 tablespoon of dried parsley, half a teaspoon of garlic powder, and black pepper.
As for the cornstarch, we suggest mixing 3 tablespoons of cornstarch with 6 tablespoons of water. Remember to add only a tiny amount of water into a bowl of cornstarch, and then gradually increase the water's dosage while stirring until they're thoroughly mixed.
You may want your sauce to be thinner than gravy, just like au jus, so you should start with only 2 tablespoons of the mixture and add 1 tablespoon when needed. Make sure there are no clumps.
2) Beef Bouillon Cubes Sauce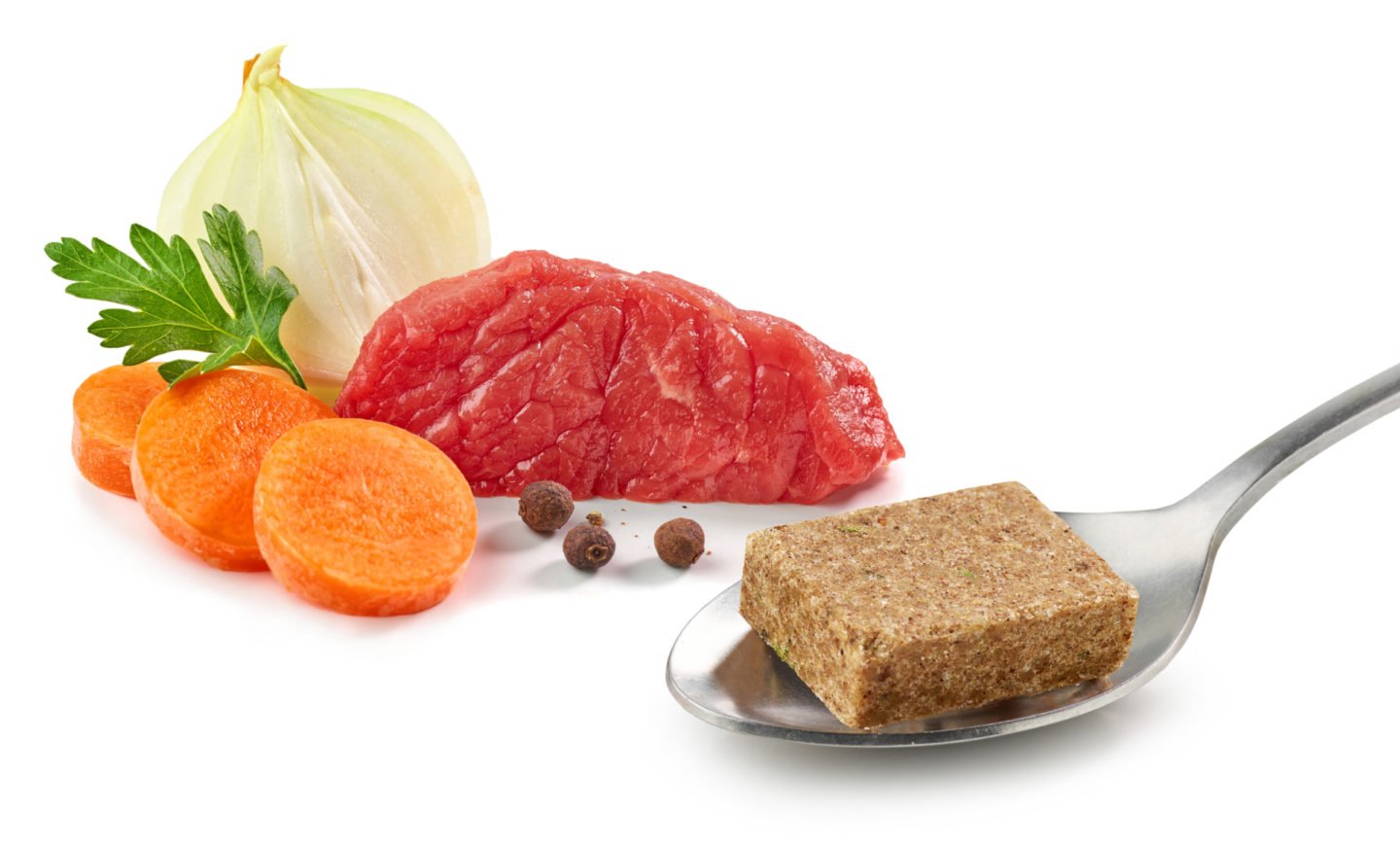 Beef bouillon cubes are easy to prepare and are already packed with seasonings and herbs that enhance their overall flavors, making them an excellent beef au jus substitute. These cubes contain beef extract, onion powder, caramel syrup, carrots, parsley, celery seeds, potato starch, and other flavorings.
Since bouillon provides an umami flavor, it is an excellent addition to soups, stews, instant pot, and rib roasts. If you have beef consomme, you can also use that as it gives the same flavors.
How to Prepare Bouillon Cubes Sauce
You can either make a broth from the cube and turn it into a sauce or use the cubes directly in your dish. If you wish to make a broth with a thicker consistency, melt the cube in half a cup of water and boil it. If you want to go for a lighter texture and consistency, a cup of water should do the trick.
To your broth, you can then add herbs to enhance the flavor. We recommend adding black pepper and fresh parsley to enhance the taste. There is no need to add corn starch, as the cubes contain potato starch that acts as the thickening agent.
3) Beef Broth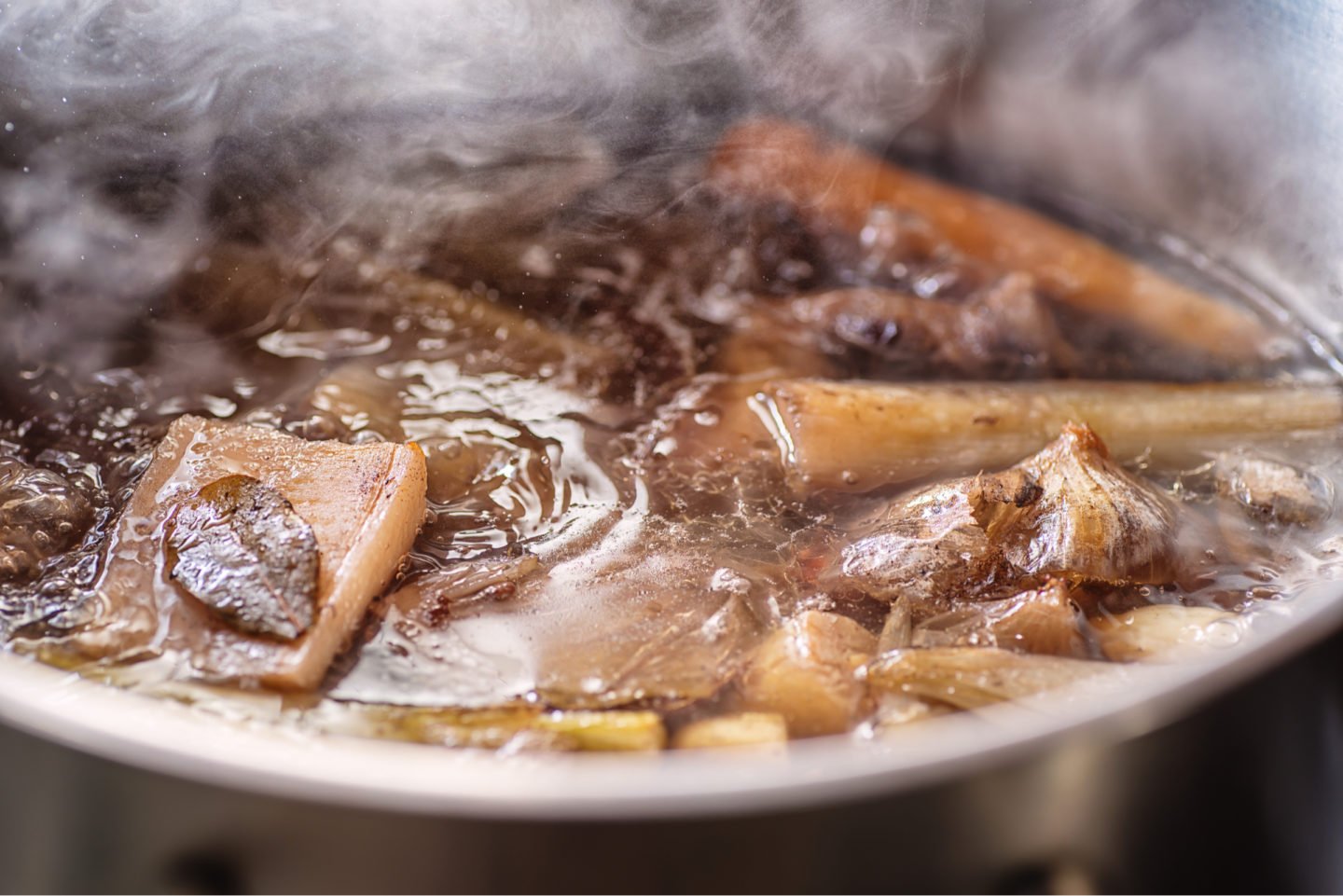 Beef broth is the closest thing to beef au jus. Even the ones mentioned above are made from the beef broth. However, like au jus, making beef broth takes time and requires a handful of ingredients. If you want to shorten the cooking time, use a pressure cooker than a slow cooker.
How to Prepare Beef Broth
Making beef broth requires a handful of ingredients, so we made a recipe for you.
Recipe
4) Brown Gravy or Brown Gravy Mix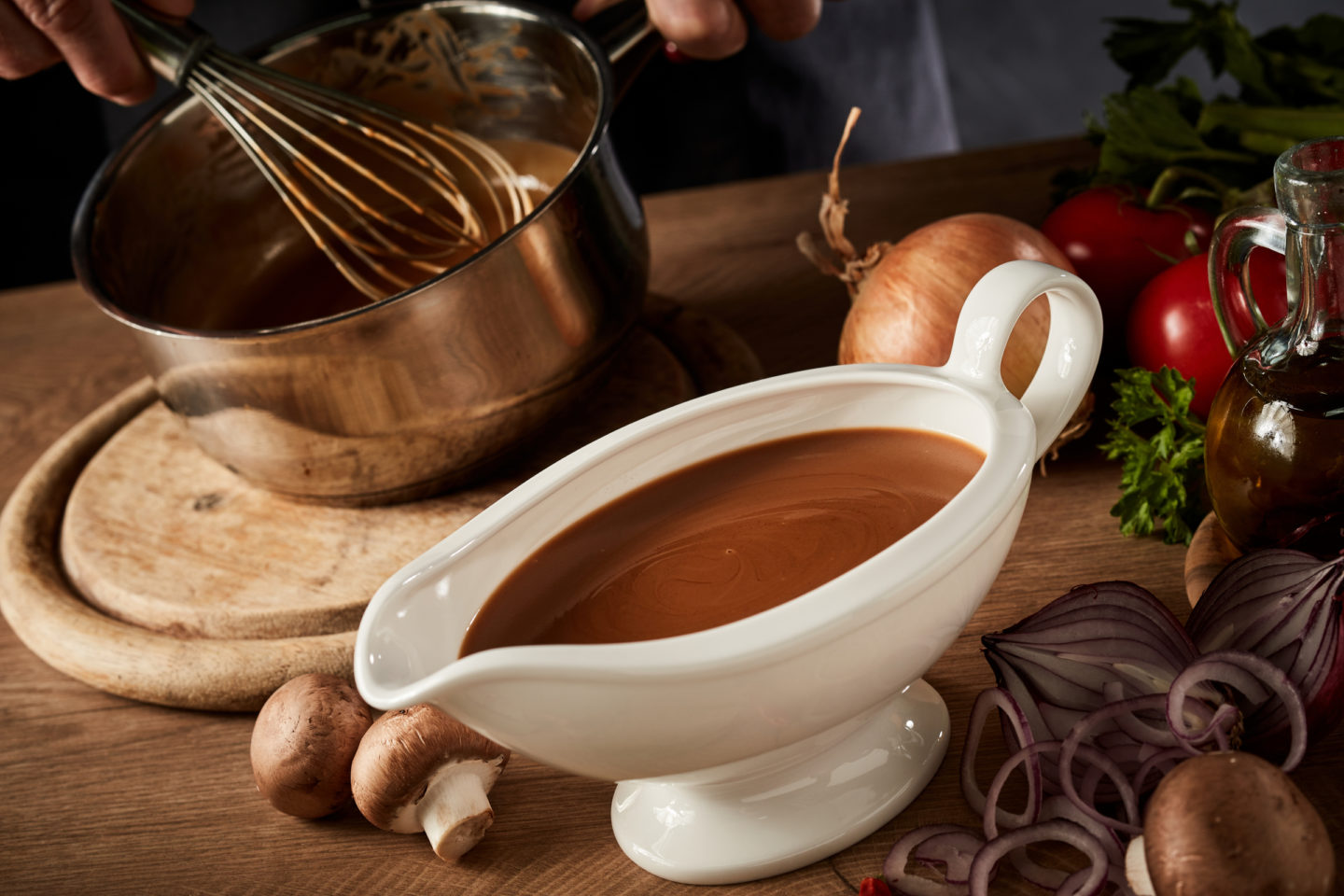 Although both are made with meat drippings or juice, unlike beef au jus, which has a light and thin consistency, the brown gravy mix contains flour as a thickener. The rich flavors of this au jus substitute are from meat roasted along with onions and vegetables.
How to Prepare Brown Gravy
You can use meat dripping or juice, or just use beef broth, whichever is available in your kitchen. If you're already roasting your meat, you can use the pan drippings for the gravy. Simply add flour to the meat drippings in a pan and stir until golden brown. Gradually add half a cup of milk, mixing everything well. Once combined, add water to make the mixture thinner. Finally, add salt and pepper to taste.
When using broth as a beef base, you must follow everything but skip the water. This is because the water in the broth is enough to lighten the texture and consistency.
If you don't have time to make everything from scratch, you can use a beef gravy mix. Just follow the package instructions.
5) Onion Soup Mix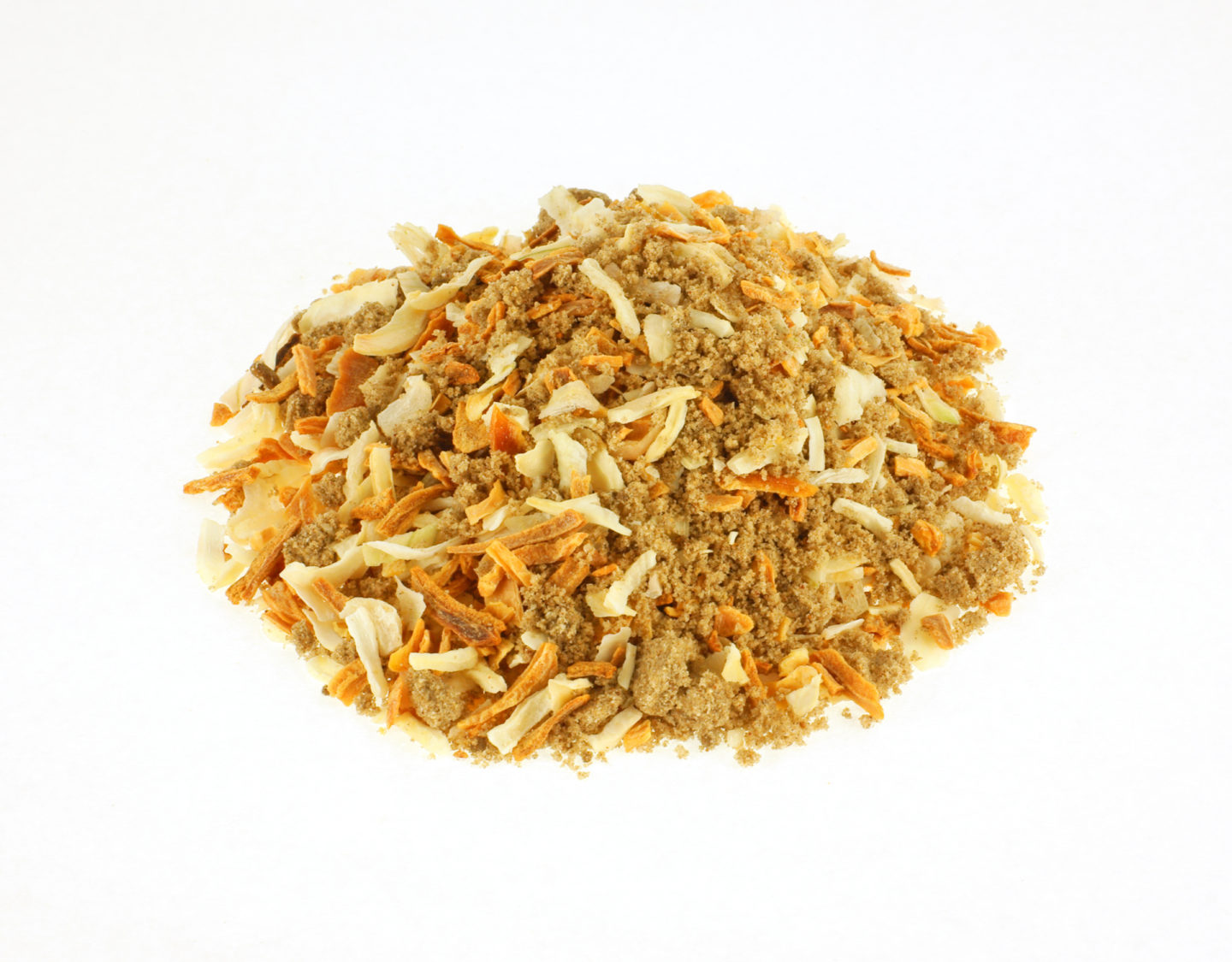 Onion soup mix is another easy-to-prepare au jus substitute. As the name implies, the main ingredient for this substitute is onion. However, most packed onion mix soups contain beef extracts, making them a suitable alternative.
The usual onion soup mix contains dried onion flakes, onion powder, beef bouillon cubes, parsley, celery seed, paprika, and black pepper. The caramelization of onion gives the soup a rich flavor, perfect for any dish you're planning to make.
How to Prepare Onion Soup Mix
Making onion mix soup only takes less than 10 minutes. If you have the packed mix, simply follow the package instruction. However, if you don't have a soup mix, you can make one using this recipe:
¼ cup onion flakes
2 tablespoons beef bouillon granules
Onion powder
Garlic powder
Paprika
Parsley
Celery seed
Just add 3 cups of water to the mixture and bring to a boil. Simmer for 5 minutes, and you have the perfect au jus substitute.
6) Demi-Glace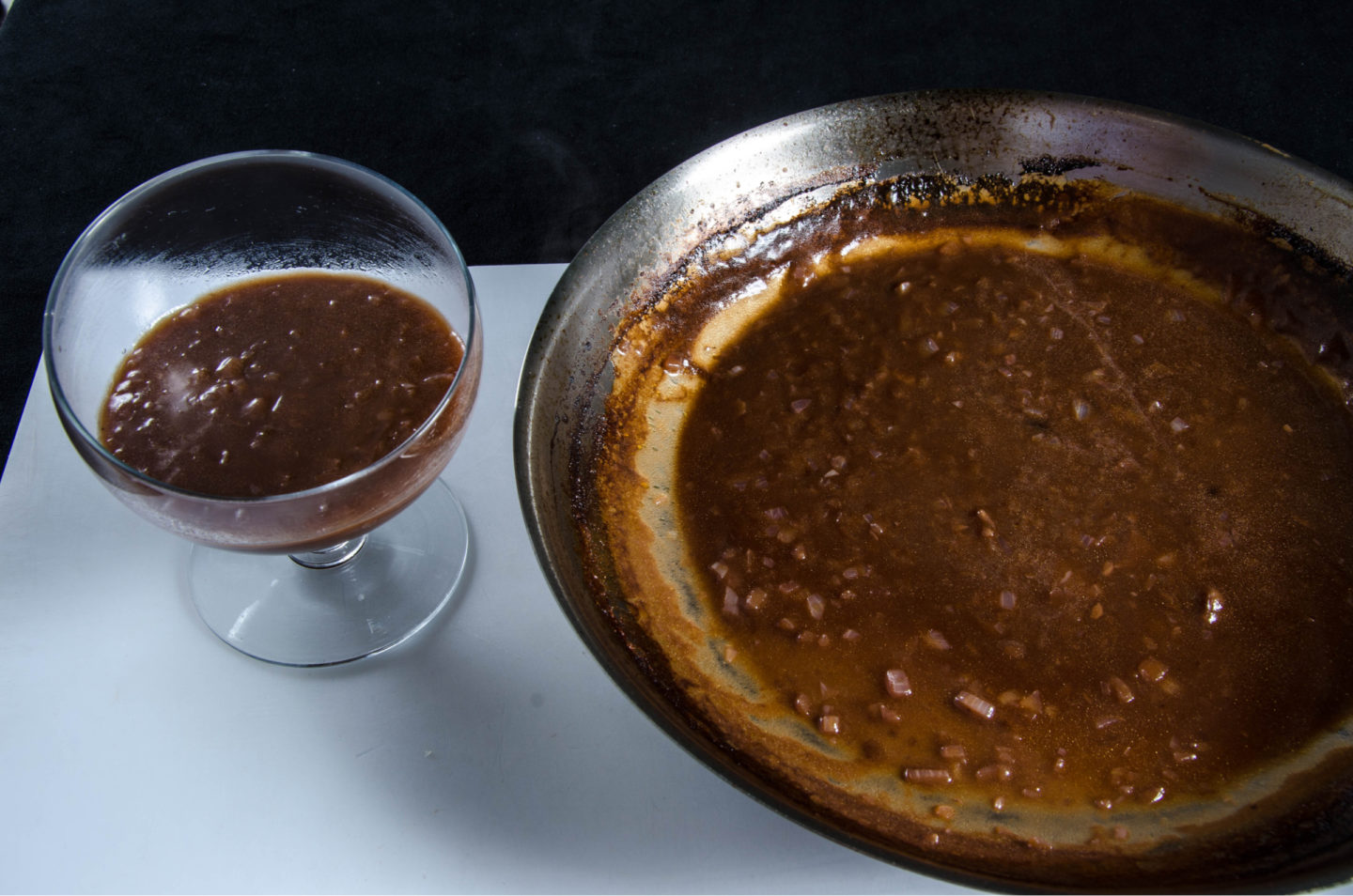 Demi-glace is a traditional French ingredient. Made by reducing the broth until it's thick and flavorful, this rich brown sauce is a great au jus sauce substitute. While the French version uses veal, you can use beef, chicken, or vegetable stock to make it.
Although demi-glace is so rich in flavor and resembles au jus in many aspects, the main drawback of this substitute is the length of preparation time. While au jus sauce can be used immediately, demi-glace has to be reduced for 8-16 hours.
How to Prepare Demi-glace
Traditional demi-glace recipes include brown sauce, but you can use beef stock alone when aiming for an au jus substitute. Here's what you need:
1 dried bay leaf, 1 teaspoon dried thyme, parsley, peppercorns (placed in a cheesecloth)
5 cups of high-quality beef stock
¼ cup chopped celery
¼ cup chopped carrots
½ cup chopped onions
¼ cup all-purpose flour
In a pot, saute the carrots, celery, and onions in butter. Add the flour until lightly brown, then add beef stock. Place the herbs (in the cheesecloth) in the mixture, boil for 20-30 minutes, and remove the vegetables. Continue simmering until the mixture has reduced by half. If you don't want to use a slow cooker, a pressure cooker should shorten the cooking time by 2-4 hours.
7) Chicken Broth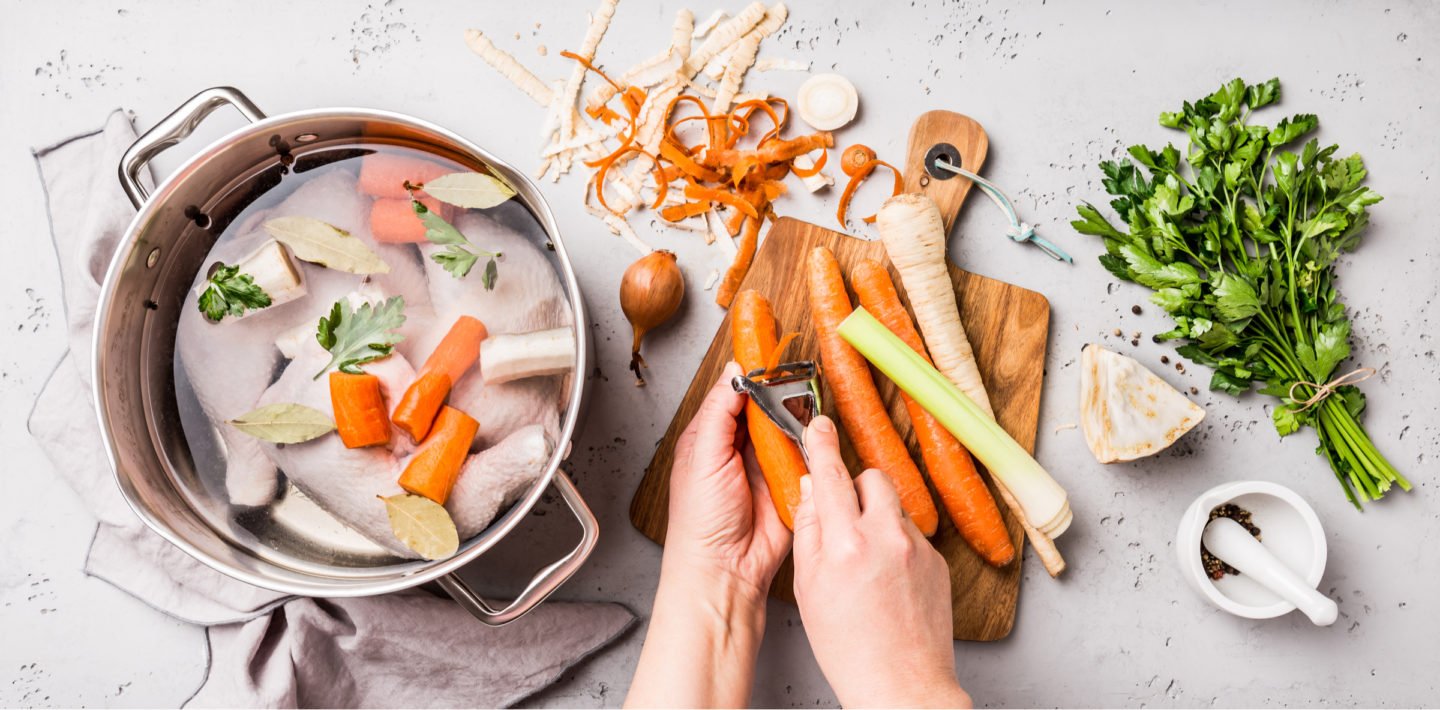 If you don't have beef broth or prefer chicken over the beef base, you can also use chicken broth as an au jus substitute. Unlike beef broth, chicken broth requires lesser time to prepare. You can also use commercially prepared chicken broth or commercially prepared chicken stock.
How to Prepare Chicken Broth or Chicken Stock
While both are made through the same process, chicken broth is made from chicken meat, while chicken stock uses chicken bones. Here's the complete list of ingredients:
Chicken meat or chicken bones (your preference)
½ cup chopped carrots
½ cup chopped celery
2 medium onions, chopped
Bay leaves
Rosemary
Dried thyme
Pepper
Water
Instructions: Place all the ingredients in a slow cooker. Bring to a boil and simmer for 3-4 hours until the liquid has reduced.
Summary
Take a look at seven of the best au jus substitutes you can either make at home or buy from a retailer.
Best Au Jus Gravy Mix Substitutes
If you don't have the time to make au jus, a commercially available au jus gravy mix is good enough. Unlike brown gravy, au jus gravy does not have corn starch, making it thinner than brown gravy. Like au jus, au jus mix can be used for Mississippi roast, prime rib au jus, barbecues, French dip sandwiches, mashed potatoes, steaks, and noodles.
Since au jus gravy resembles au jus sauce, some of the substitutes for the au jus gravy mix are also listed above. You can use beef stock, beef stock powder sauce, bouillon cubes, brown gravy mix, and onion soup mix.
Making Homemade Au Jus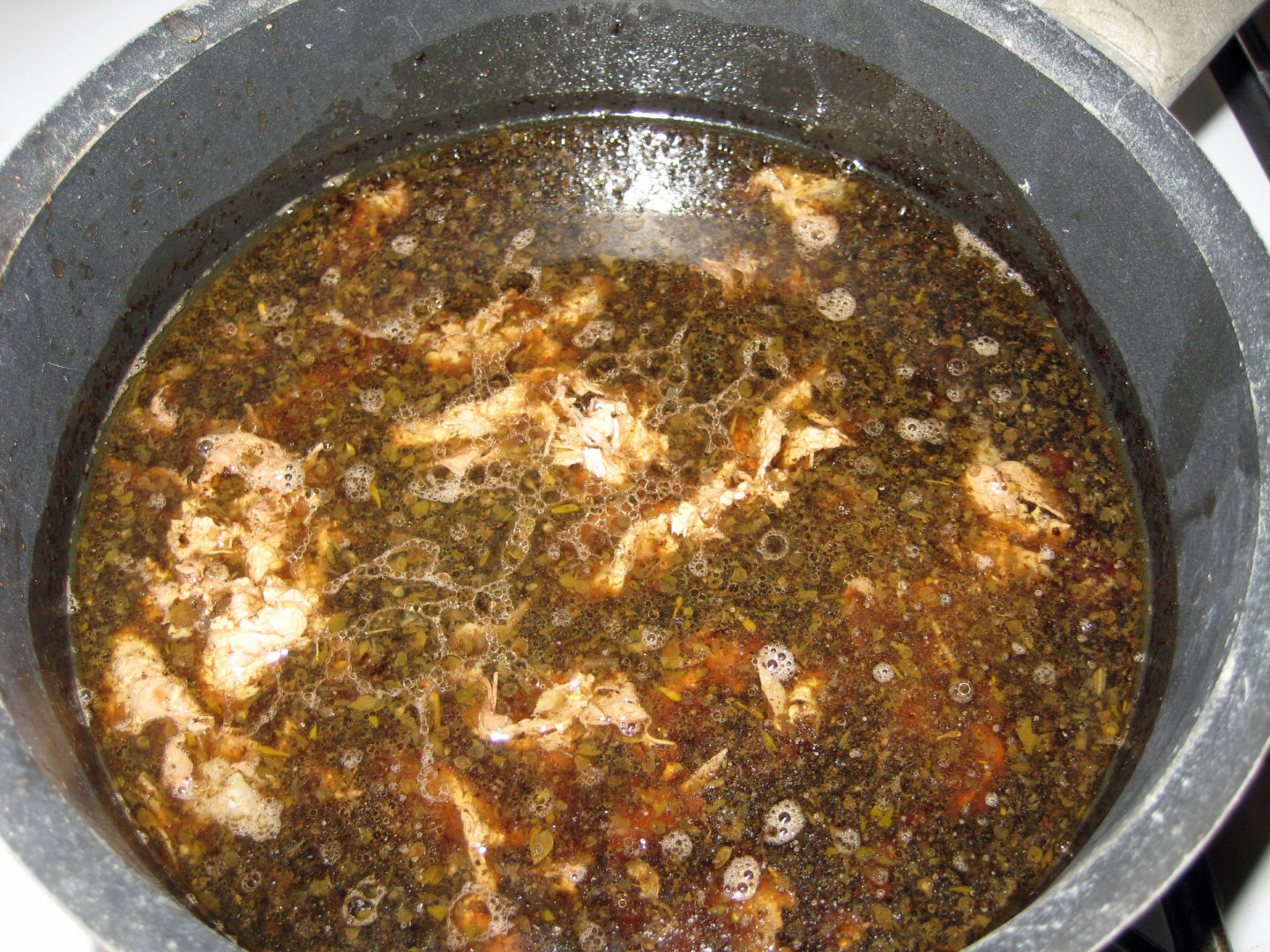 Making au jus at home may take some time but is doable with a little bit of effort. Here's what you need for this easy au jus recipe.
Recipe
Related Questions
Through this article, we hope to help you understand Beef broth substitute for pot roast
Detail: 🔗