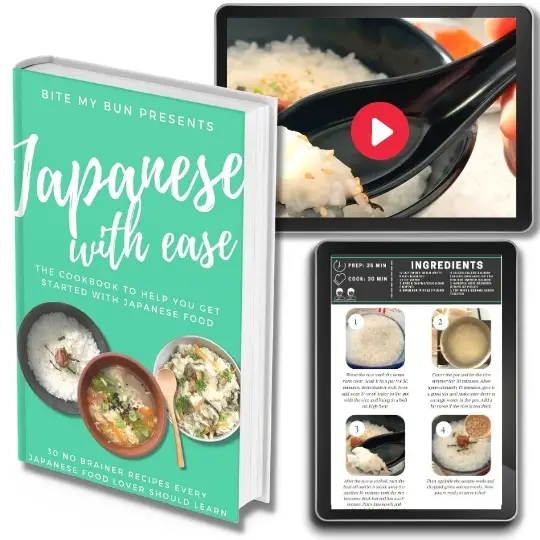 You're probably here because you're like me and love grilling, but it's hard to do more than one type of thing at a time.
A grill and griddle combo solves this problem by allowing you to cook food on the grill as well as griddle all in one place!
In this guide, I'll take you through the top choices of my favorite piece of cooking gear: the combo.
With this one piece of equipment, you can cook everything you need at once, perfect when everyone at home seems to want something different from the grill, right?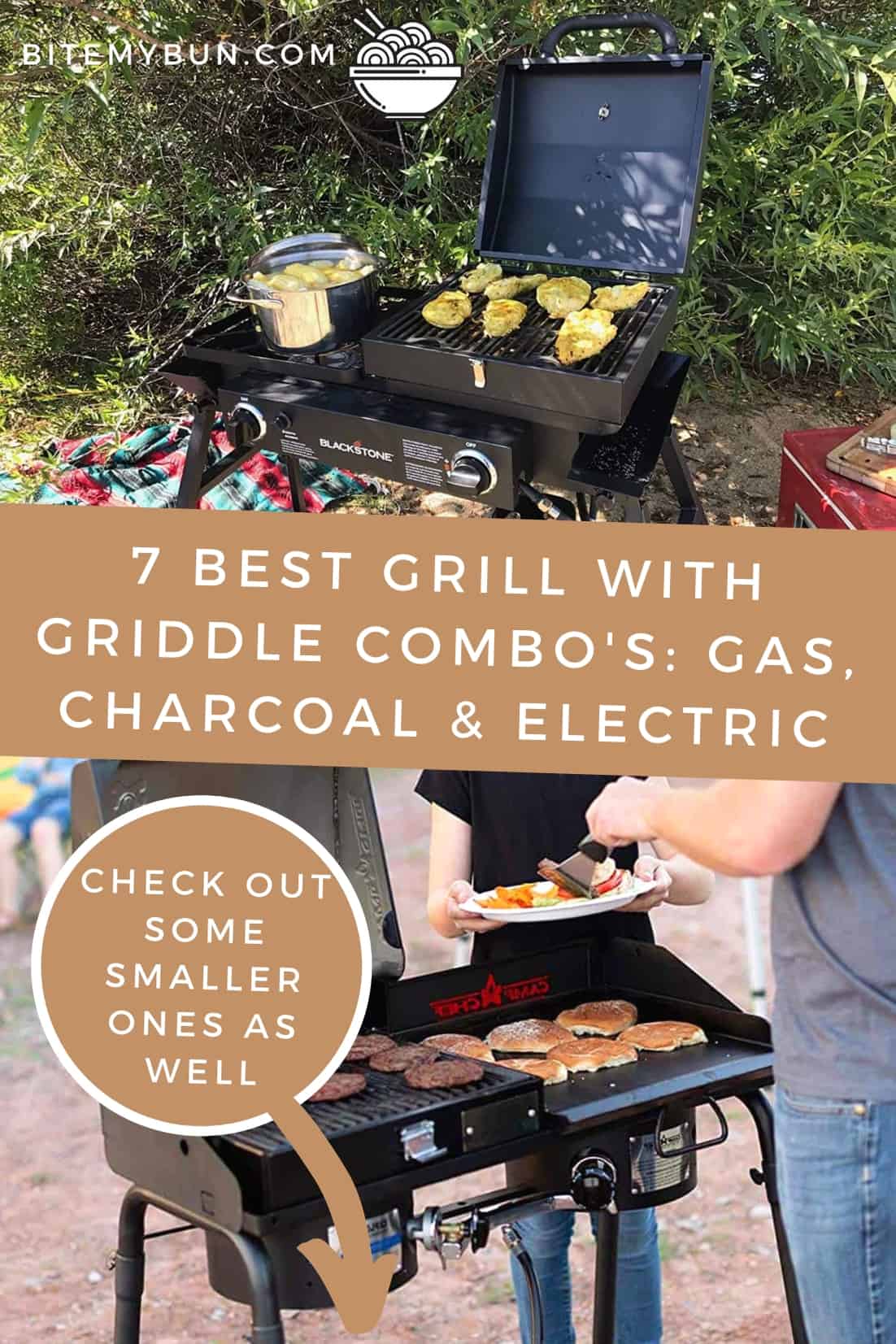 My favorite is the Royal Gourmet propane combo grill because it's a spacious, yet portable outdoor grill. It's just a heavy-duty grill with a griddle top you can use for all your grilling needs without investing in different grills. With 4 burners, you can set up different cooking zones to grill all types of foods simultaneously!
Imagine satisfying everyone's cravings at once without having to go back and forth with your grill. You can cook burgers, wings, ribs, veggies, and even pancakes on the same grill!
This demo video shows you what you're getting:
However, most people cannot differentiate between a grill and a griddle. So, you don't have to worry about anything if you are one of these people, as we will help you learn the differences even as we dive into some of the best grill and griddle combos we have.
Let's look at them in a quick overview and I'll come back and review each of these more in-depth further down the article:
Grill with griddle Images Best propane gas grill griddle combo: Royal Gourmet GD401C 4-Burner
(view more images)
Best budget gas grill with griddle top: TELAM Gas Flat Top Grill
(view more images)
Best charcoal grill & gas griddle combo: Blackstone 1819
(view more images)
Best pellet grill with griddle combo: Lifesmart 760″ Wood Pellet Grill
(view more images)
Best grill and griddle combo for camping: Camplux Propane Small Gas Griddle Grill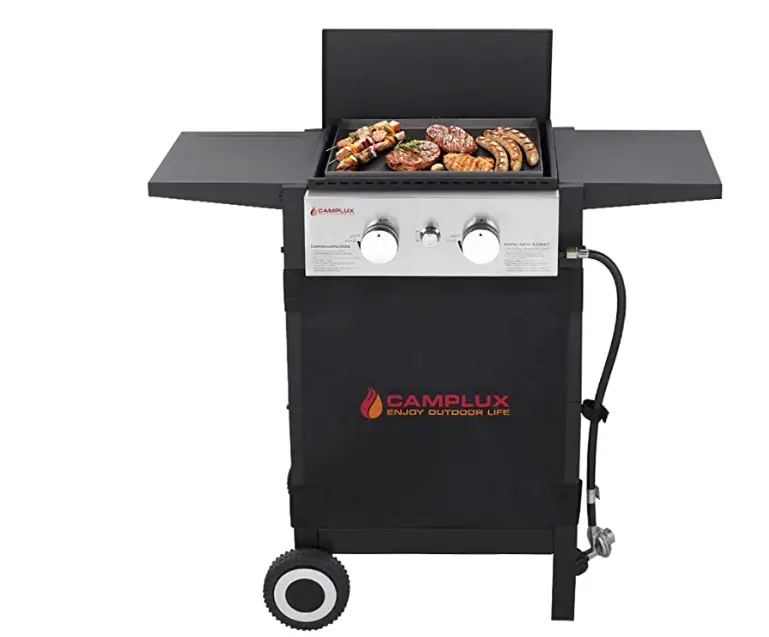 (view more images)
Best dual-layer grill and griddle combo: Kudu open fire dual-layer grill system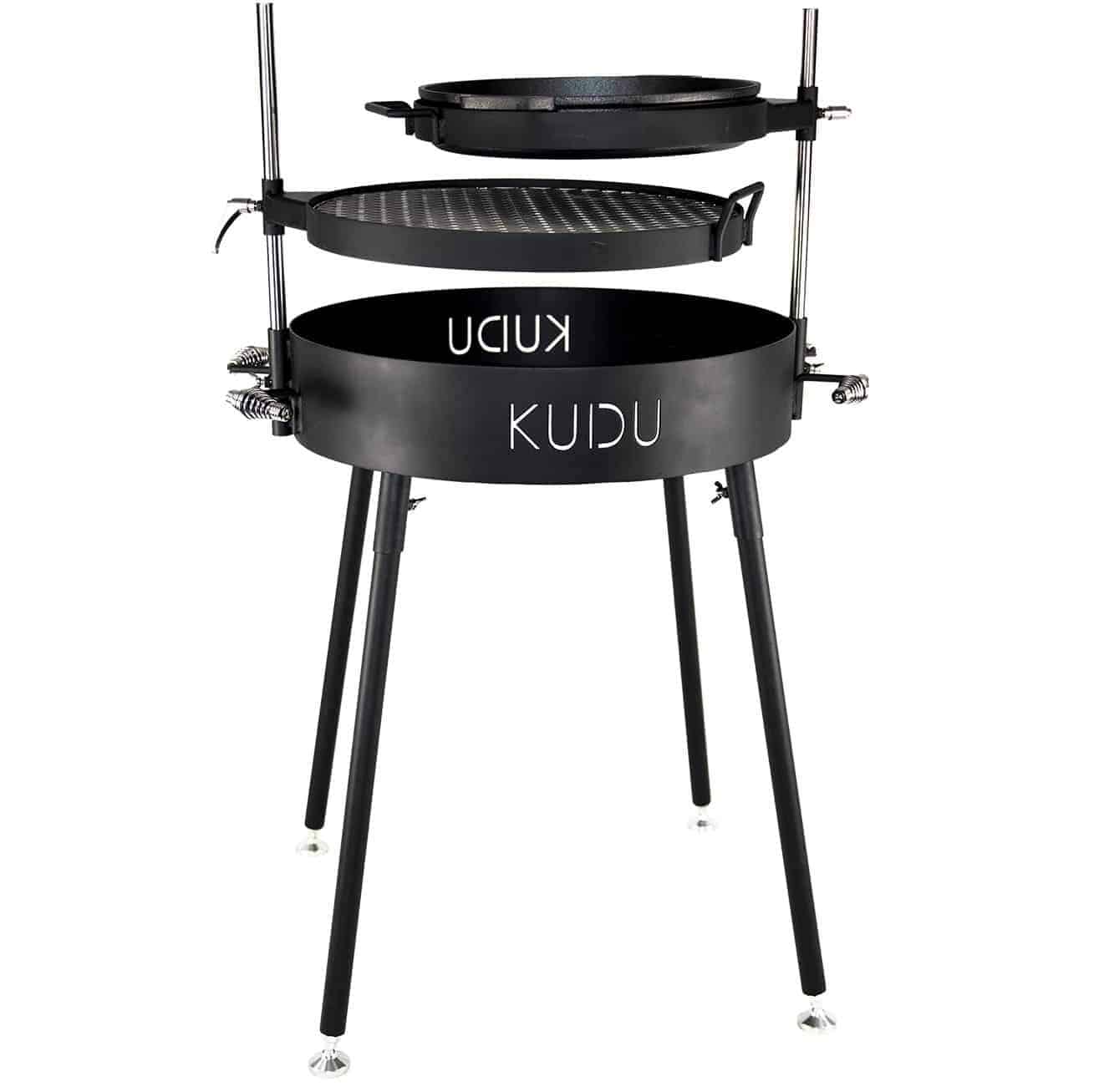 (view more images)
Best indoor electric grill/griddle combo: Hamilton Beach 3-in-1 Grill and Griddle
(view more images)
Stovetop Griddles: Lodge Cast Iron Reversible Grill/Griddle
(view more images)
Buying guide
You're on the market for a grill & griddle combo but do you know what to look for before buying?
Here are the main factors to consider.
Size
The grill griddle you choose should be able to fit exactly where it is needed. The ones with four or more burners are generally wider than those with just one or two.
Many grill griddle combos come with foldable legs that allow you to place your appliance on the tabletop if you don't have enough ground space.
But size is important, depending on what you want to use it for.
Are you going to grill while traveling and camping?
Then a smaller grill might be better. For home use, a large combo grill like the pellet Lifesmart might be the perfect backyard product.
Consider your storage space and the portability factor. If the grill is too bulky to move around, it might not be practical.
Cooking surface
The cooking area is another important feature to consider when choosing a grill/griddle combo. Some appliances can cook on 950 square inches while others have an area of around 100 square inches.
You will need to choose the right grill griddle depending on the number of people you plan to cook for.
A camping grill with 150 sq inches is pretty spacious if you cook for 2-3 people. But, if you want to cook for 5-10 people, a 600 sq. inch grill and griddle combo is just what you need.
Material
Different materials are used to make the cooking surfaces of griddles and grills. These are mostly made from stainless steel. This is an excellent choice for resisting rust and increasing durability. This is a popular choice for barbecue enthusiasts.
Cast iron is also great for cooking. Cast iron lasts longer than stainless and is easy to cook with. Aluminum and regular steel are also cheaper alternatives. But, cast iron needs regular seasoning so keep that in mind.
Alloy steel is a third good option and many of these grills also come with a nonstick enamel coating that is easy to clean.
You will need to consider whether the grill or griddle combination is pre-seasoned. Pre-seasoned means that food will stick to the surface. If not, you'll need to season it according to the manufacturer's recommendations.
Number of burners
You will need more burners to cook more food. This is because your cooking surface has hot spots and cold spots.
The cold spots in the cooking surface won't heat the food properly if you cook large quantities of food. This problem is solved by using multiple burners to heat the entire surface.
Most combo grills have one burner where the grill side is and a second burner where the griddle part is. There are some great 4 burner grills too and those are excellent for heat distribution and ensure even cooking.
Grease management system
Where do the grease and fat drippings go?
Most modern grill combos have a grease management system that collects the grease into a removable grease cup or drip pan. This can be located in the rear of the grill or underneath.
If it's removable, then it's easier to clean. If all the grease just drips all over the cooker it smells bad, sticks to the material, and causes flare-ups.
Best reviewed grill with griddle combo's
Best propane gas grill griddle combo: Royal Gourmet GD401C 4-Burner
type: gas/propane
dimensions: 66.1 x 21.7 x 36.6 inches
cooking surface area: 584 sq. total
burners: 4
material: stainless steel
drip tray: removable trays
grease cup: yes
grease channel/grease management system: built-in
reversible cooking surface: no
(view more images)
The Royal Gourmet GD401C is by far the overall best propane grill and griddle combo because it's versatile, offers plenty of cooking space, and folds down completely so you can take it on the road for all your outdoor cooking needs.
It's one of the most affordable grills and griddle combos you can find and at such a price, it's hard to get a decent gas grill, let alone a combo. If you love outdoor cooking, outdoor gas griddles and grills are must-haves in your household.
So, not only is this a value buy, but also a well-designed product with a built-in grease management system for easy clean-up. In fact, the grill has a built-in grease channel.
This is designed to collect and then redirect all the drippings into removable drip trays. Thus, the grill is very easy to clean and won't have you scrubbing off all that greasy fat for hours.
One of the challenges people always face is taking a griddle and a grill camping but with this 2-in-1, you can have both.
The best feature is that it has foldable legs, so the whole thing is completely foldable and compact. With four lockable casters, you can easily store it, set it up, and then fold it back down once you're done.
The only downside is that this huge grill is quite heavy and weighs 100 lbs. But, since it folds down into a smaller compact size, it should fit in your car or RV as long as you have someone who can help you carry it.
(view more images)
Components and performance
All components, including the stainless steel burners, are well-integrated.
Although the frame and body are made of stainless steel, the cast iron griddle top will require extra care to preserve its seasoning layer. You could have rust problems if you're not careful.
Cast iron is great at absorbing heat and maintaining consistency. The seasoning layer is simple to maintain once you are familiar with it. Most seasoning layers can be maintained with just a quick rubdown with oil while cleaning.
The assembly is quite simple because the grill is designed with simplicity in mind. It should take you and your friend less than two hours to put together, with basic household tools.
The fuel source is propane so it can be used with a 20- to 25-pound liquid propane tank. However, a natural gas conversion kit is not included so you have to purchase that separately.
The stainless steel burners are able to produce enough heat to allow you to grill or griddle at once. Each burner can be independently controlled to produce 12,000 BTUs, for a total of 48,000 BTUs of heat which is very powerful!
The grill side can do almost everything you would expect a propane direct heat grill to do. The only problem is the lack of a grill lid. It can't be used for low-heat and hybrid grilling.
This can be overcome by using a large, heavy-duty aluminum baking dish that is upside down.
Additional grates are available to purchase if you want to use the Royal Gourmet GDR401C on both sides. You can then remove the cast iron griddle and install the grates.
You can also buy a porcelain-enameled cast-iron griddle to be used as a griddle.
As far as food prep goes, you also have two foldable side tables so you can keep the food there or the meat that's already cooked.
Or, if you need to you can do some cutting and chopping and all the prep work and this is handy if you're camping and don't have counter space at hand.
Check the latest prices and availability here
Best budget gas grill with griddle top: TELAM Gas Flat Top Grill
type: gas
Small frying pan size: 15 x 15 x 4.6 inches
Grill size: 14 x 15 x 4.7 inches
Outdoor camping double-eye stove size: 30.7 x 15.7 x 28.7 inches
burners: 2
material: stainless steel
drip tray: yes
grease cup: yes
grease channel/grease management system: no
reversible cooking surface: no
(view more images)
If you want something affordable and basic that you can use for grilling outdoors, then the Telam Gas Flat Top Grill is a budget-friendly versatile cooker.
It is sold with a bunch of accessories, including 2 spatulas, a grill scraper for cleaning the griddle, and two condiment shakers.
Thus, it's a complete outdoor grill and griddle combo which is ideal for camping, road trips, and backyard cooking. The practical accessories also help you cut the meat right there on the grill so it cuts down prep work.
One of the main advantages of this grill combo is that it's easy to transport. Portability is an important feature and this grill is very lightweight – 25 lbs. That means you can easily lift it and carry it alone.
The legs are detachable so you can easily install the grill and then move it around. Therefore, it's suitable for outdoor cooking, camping, gatherings, and dining.
This stove can be combined with other cooking utensils to suit your needs. This stove is ideal for many occasions, including boating, camping, and backyard/terrace cooking, as well as family meals.
Another important feature is the easy start push-button ignition which makes the grill ready for use in no time. Even though this is such a light and basic grill, the button is ideal for those looking for a simple start-up.
Therefore, you don't need any charcoal, kerosene, matches and the grill is completely safe and easy to use, even for beginners.
This is a multi-functional cooker with half of the grill being a griddle and half is a classic grill grate for making the best steaks and ribs. The materials are a bit flimsy but everything is designed to be lightweight, not very heavy-duty.
Burners & grease management & cooking space
I think the standout feature of this grill is the powerful burners. Even though there are only 2 – one for each side, these burners have a heat output of up to 36.000 BTU.
With each knob, you can just the size of the flame so you can control the flame intensity and the temperature. Also, there's an air flap you can manually adjust to ensure the blue flame is always on.
The good news is that you can control each burner separately so you can make all types of food at the same time. This is extremely helpful if you like to use pots and pans on the grill too.
On one side you can make yourself a frying pan full of french fries while you grill burgers or okonomiyaki on the griddle.
If I can make one major complaint, it's the grease management system. There is a grease drain but it's placed over the right valve and that makes a mess.
It's definitely harder to clean than some other grills. However, for the price, it's a pretty well-designed combo grill.
Check it out here on Amazon
Royal Gourmet vs Telam
These two grill and griddle combinations are in a similar price range (under $500).
First, I want to mention that while they have a similar design and are made out of almost the same materials, Telam is much more portable and lightweight. It is 25 lbs compared to the Royal Gourmet which is 100 lbs.
However, the Royal Gourmet is much more durable and the grill grates are cast iron, which is much better for heat distribution. It will also last longer than simple stainless steel material.
Second, let's compare the burners and cooking space. Clearly, the Royal Gourmet is the winner because it has twice the burners and a larger cooking surface so you can make more food at once. This is useful if you like to cook for large groups of friends.
The Telam burner only heats up the grill and griddle over the burner whereas the Royal Gourmet burners are very good at distributing the heat evenly so you can cook more food quicker without temperature fluctuations.
Third, I want to look at the grease management system which is very important for most pitmasters. The Telam doesn't have a good one, just a grease cup that is located by the valve and drips grease.
If you don't mind a few minutes of extra clean-up, you won't be bothered.
But, if you like a complete grease system that collects and takes the grease out for easy cleaning, the Royal Gourmet definitely delivers this grease-free cooking experience.
Finally, with the more expensive Royal Gourmet grill you get bonus features like the foldable side tables you can use for all the food prep.
Best charcoal grill & gas griddle combo: Blackstone 1819
type: gas and charcoal combo
dimensions: 50.5 x 21.25 x 35.75 inches
cooking surface area: grill: 16 x 15.75 inches and the griddle is 17 x 15.7 inches
burners: 1
material: black steel frame and steel burners and cooktop
grease cup: yes
grease channel/grease management system: rear
reversible cooking surface: no
(view more images)
Blackstone is known for its amazing flat-top grills but this charcoal grill and griddle combo doesn't disappoint either!
The adjustable-height grill surface allows you to control the heat from the charcoal briquettes. So, it's just like using any other high-quality charcoal grill but you have the added bonus of the gas griddle.
The charcoal flat-top griddle uses propane on the griddle side, with 12,000 BTUs heat, which is quite powerful. The grill side uses charcoal briquettes as its heat source. But, you need to use a 1 pound propane tank for the griddle side. A propane adapter hose is included too.
It sounds a bit high maintenance having to use two fuel sources simultaneously but once your propane tank is in place, you just turn on the burner and it heats up to the desired temperature.
For the charcoal grill side, you can get that amazing smokey flavor of charcoal-grilled meat that you just don't get with electric and gas grills.
So, this is a major flavor advantage and if you're used to charcoal grilling, you'll love how versatile this grill truly is.
Build and components
In terms of build, the Blackstone grill features a black powder-coated steel frame and stainless steel burners.
It's quite sturdy and durable but also pretty lightweight as it only weighs 30 lbs. Thus, you can carry it around and it's portable for outdoor cooking and camping trips.
There are sturdy wheels on the bottom of the grill that ensure easy maneuverability so you don't have to drag the grill. Then you also have hooks where you can keep your grilling accessories.
The grill is made using the same high-quality standards Blackstone is famous for however, the cooktops are not rust-proof like you'd expect from stainless steel.
The one constant issue users have with this grill is the grill grates. They need constant seasoning or else they tend to rust pretty fast and this is very inconvenient. However, the manufacturer's instructions clearly state that you have to season the grill occasionally.
If you like to prep right there on the grill, you'll be glad that this grill has a side table on the side and that's plenty of space to cut up meat and chop veggies.
Now, once the grease builds up, it all goes into a rear grease tray that's easy to clean and ensures that your cooker doesn't become full of fat and grease and reduces flare-ups.
Overall, this Blackstone is an affordable grill and it's perfect for serious grilling enthusiasts and a great price for a 2-in-1 model.
Check the price on Amazon
Best pellet grill with griddle combo: Lifesmart 760″ Wood Pellet Grill
type: pellet grill
dimensions: 32 x 18 x 41 inches
cooking surface area: 650 sq. total
hopper capacity: 15 lbs
material: alloy steel
grease channel/grease management system: yes
temperature control: digital
reversible griddle
(view more images)
I know that some of you absolutely love the flavors and convenience of your pellet grill. So, if you think you need a pellet grill with a special griddle side too, then the Lifesmart 760 is the best combo wood pellet grill.
This is the best type of pellet grill and griddle combo because this product has tons of useful features every modern pitmaster needs. It's definitely an upgrade to the basic gas grill and griddle combo.
The grill features Grill Smart Technology. This means you can light up the cooker instantly without using all kinds of ignition fluids, matches, etc. So, it has a steel-flash ignition system that is easy to light, even for amateurs.
The Lifesmart includes a dual LED temperature display that is designed for precision cooking, especially for those unfamiliar with temperature control.
With this feature, you can set the desired internal cooking temperature to an accuracy of 1 degree. Then, you can modify the temps in 5-degree increments so you never overcook your meat.
Since you're looking for a grill and griddle combo, you probably want to cook a variety of foods. This versatile grill lets you smoke, grill, cook on the griddle, sear, roast, braise, bake and even dehydrate.
So, it basically does 8 things, making this an excellent price to value buy.
Imagine that you can make grilled meats and breakfast foods simultaneously on your combo cooker but the added benefit is that you get that smokey wood flavor from the wood pellets.
Nothing beats real wood-fired aromas and flavors and this grill delivers that.
Cooking space and cook time
People often get annoyed by pellet grills if they have to keep adding more pellets every hour or so. And that's a real issue with smaller pellet grills that have tiny hoppers.
But, that's not the case with this one because it has a 15 lb hopper which means you can cook and smoke between 3-15 hours with one full hopper!
As far as cooking space, you get a 510 sq. in. cooking surface here which is enough to cook about 24 burgers, 4 whole chickens, about 4 racks of ribs, or a dozen yakitori skewers.
I like the grill grates because they have an enamel coating and this means the food doesn't stick to the grate so it's easy to clean.
You really don't have to worry about clean up with this grill because all the components are washable and even if some grease does drip, it doesn't stay stuck on.
The one complaint that seems to come up is that this pellet grill isn't very portable. It's specially designed for cooking at home on the patio or in the backyard. It's very bulky and large, so I don't recommend taking it on the road.
But, overall, if you want a grill that can do it all – this is it!
Check the price on Amazon
Blackstone gas & charcoal vs Lifesmart wood pellet grill
The Blackstone combo grill is one of the most popular ones and it's a type of grill you can use at home and for camping trips.
The Lifesmart, on the other hand, is a true professional-grade grill and it's the most versatile on this list. You can cook anything on it as well as smoke meats and fish.
So, it's best if you want a grill that does it all and you're willing to spend a bit more for a quality product.
An advantage of the Lifesmart grill is that it has a complete temperature control system which the Blackstone also has but it's not digital and not nearly as accurate.
The cooking space is larger with the Lifesmart but the Blackstone is much more compact and lightweight. It depends on what you want to do with it.
If you want a simple but well-made grill and griddle combo, the Blackstone is enough to give you all the features you need at a reasonable price.
Keep in mind that the Blackstone has wheels and it's easy to move around whereas the Lifesmart is a large bulky grill and I don't recommend it for traveling.
In terms of flavor, both are excellent options because they both offer that smoky wood aroma and flavor when cooking on the grill side.
Best grill and griddle combo for camping: Camplux Propane Small Gas Griddle Grill
type: propane/gas
dimensions: 36.1 x 12.6 x 32.5 inches
cooking surface area: 190 sq. in
material: stainless steel
grease channel/grease management system: removable grease cup
temperature control: yes
has a grill net and griddle plate that goes on top
(view more images)
The Camplux is a propane gas grill, designed for camping. So, of course, it's small, foldable, and compact yet it still has the power to cook food to perfection.
It's the kind of combo grill you can use when going on camping trips with the family as it is spacious enough for 2-4 people.
Unlike the other combo grills, this one has just one cooking surface with a classic grill grate but the grill plate for the griddle function is separate and goes on top of the grates.
So, it's not really a dual cooking surface grill so you have to choose whether you want to grill or use the griddle – not both.
You have plenty of cooking space considering it's a camping size grill. With 179 sq. inches of grilling and griddle space, you can make flat top griddle-specific foods like Japanese pancakes, burgers, and teppanyaki yakiniku.
Or, you can take advantage of the grill to make juicy ribs.
With that griddle pan, you can sear and cook on high heat. But the good thing is that the pan is removable so it's also easy to clean and store.
The griddle is non-stick because it's coated with enamel. This ensures your meat doesn't stick to the grill surface. If you use traditional teppanyaki tools like a scraper and spatula, then you can pretty much cook any food.
The grease cup is detachable so you can wash it.
Once you're done camping, you can remove the 4 detachable legs and use the caster wheels to move the grill around. It can fit on your balcony, garage, RV, and car trunk easily.
Oh, and it only weighs 35 lbs so anyone can carry and set up this small cooker.
Power & burners
Although it's a small grill, it's got more power than you'd expect. With 22.000 BTUs of heat, you can heat up this propane grill in minutes and start cooking right away.
You can control the temperature with the knob although it's a pretty basic system. But, since it's a camping grill, you really don't need more than that.
A 20 lb propane hose is included so you can make lots of tasty food before you run out of gas. It's not the kind of tiny grill that requires 5 propane backup tanks just to get you through a week of grilling.
Check the price on Amazon
Best dual-layer grill and griddle combo: Kudu open fire dual-layer grill system
type: charcoal grill
dimensions: 48 x 29 inches
cooking surface area: 19-inch steel grate and 16-inch cast-iron skillet
material: steel base & stainless steel grates
grease channel/grease management system: no
temperature control: move the grates up and down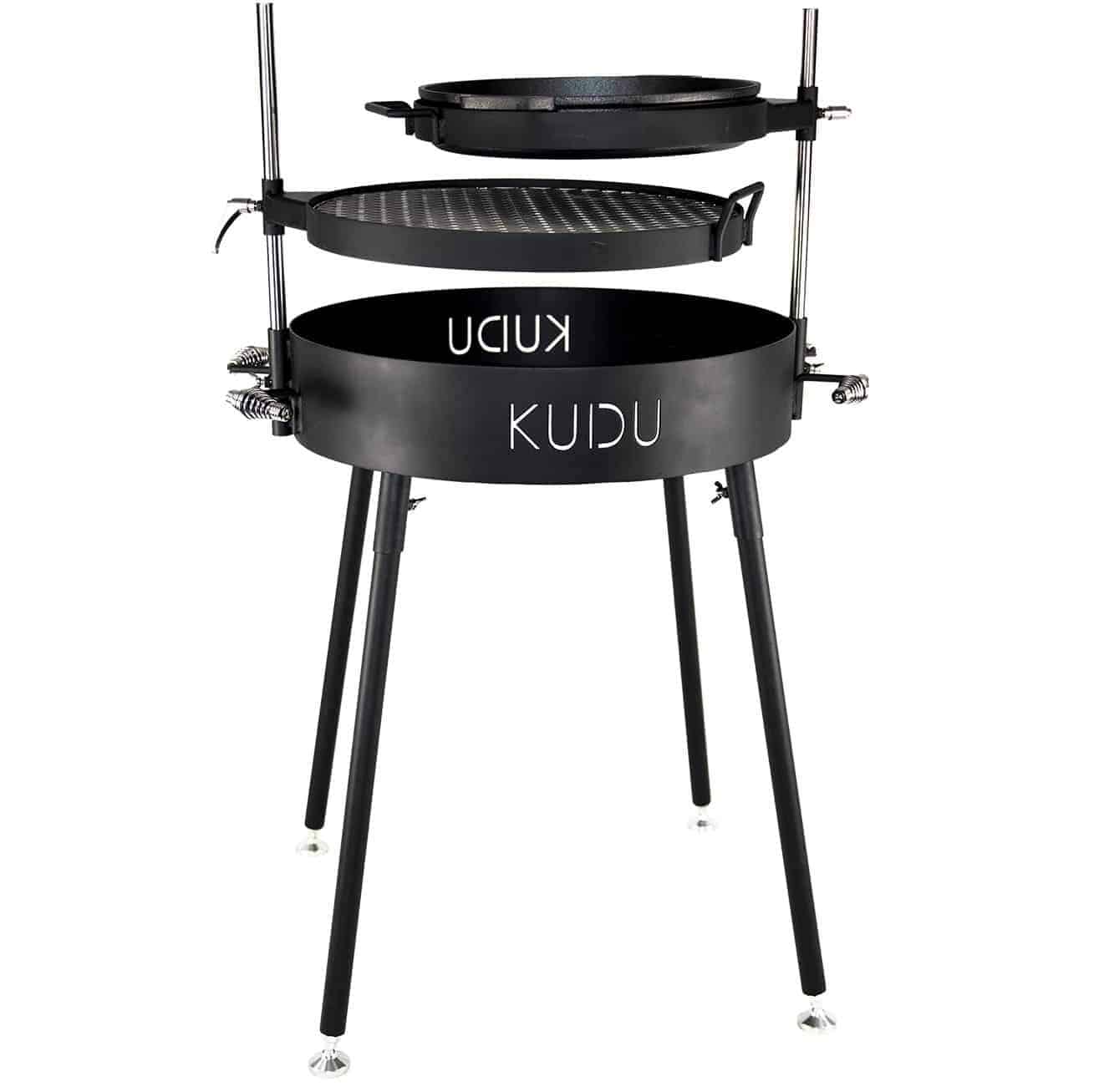 (view more images)
This Kudu grill has is an interesting tiered design. It's like having an oven, grill, and griddle pan all in one but on different levels.
You can move and adjust the levels up or down as needed. Basically, that's your temperature control because you don't have airflow control via vents.
This means that you have can adjust the height of the cooking surface and the position of the grates. This feature is not available on many grills.
This allows you to control the heat quickly. It takes several minutes for most charcoal grills to adjust the temperature if the vents are opened or closed.
You can instantly lower the temperature by raising the Kudu grate or swinging it off the grill. This form of temperature control is hard to find on other charcoal grills.
The active nature of the Kudu Grill is something that pros and pitmasters love. You really need to keep an eye on the food as it's not as easy as using an electric cooker.
The grill is a constant reminder to keep an eye on the cook. You need to check the meat and adjust the grates.
You can leave the grill for a while if you're cooking whole chickens or ribs or something similar that takes longer to cook. But, generally, you have to watch over the grill.
In terms of the build, the Kudu Grill is extremely solid. It is made from thick steel metal and built to last.
It is very stable and there is virtually no chance of it tipping, even with the grates removed from the grill. That's because the legs are sturdy and none of the components are flimsy.
The main disadvantage of this grill is that the charcoal pan does not have vents or drains. It is simple to remove the ash from a regular kettle grill but not this one.
The Kudu's charcoal pan is very solid so there is no way to get it clean. Use a broom, dustpan, or shovel to remove the ash.
Also, this grill is not covered so it's not great if you use it in bad weather because of the open flame. It can handle wind but not rain, so make sure it's nice outside before you start cooking.
Accessories and portability
This Kudu grill comes with a great selection of accessories. First, you have a cast-iron pan which is an addition to the grill grate.
The pan is considered to be the griddle here because it works exactly the same way. It has a smooth flat top surface like your teppanyaki grill.
You can cook vegetables, potatoes, or other foods while your meat is cooking. You can even buy a rotisserie attachment for juicy chicken if you want one.
If you're looking to make a pot roast or beans, the Dutch oven (a kind of roasting pan) and hanger will work well. The smoker dome lets you keep heat in, so it's not just an open grill.
It's still a good camping grill though because it's portable and easy to carry.
Kudu Grills are great for anyone who is camping, tailgating, or needs a portable grill. You can easily disassemble it and assemble it in a matter of minutes using no tools.
You can remove the legs and elevation arms and you're good to go. You can even buy a carry case that you can throw in your RV or truck. The grill itself and accessories are pricey but this is the kind of grill and griddle combo that will last you for at least a decade.
Check the price on Amazon
Camplux vs Kudu
I picked these two grills because they are both suitable for your next camping vacation. The Camplux is a budget-friendly smaller alternative for the expensive Kudu.
But that's not the only difference – the Camplux is a propane gas grill and griddle while the Kudu is a classic charcoal cooker. So, in terms of flavor, the Kudu is unbeatable if you love the taste of slightly charred and smoky wood-flavored meat.
However, the Camplux is such an easy grill to use. You simply add on the griddle pan when you want to use that and switch between the grill grate and griddle.
You control the temperature with the knob and don't have to guess when adjusting the height of the grates as you do with the Kudu.
The Camplux is smaller and has a smaller cooking surface so it's more suited to small groups and couples who go camping. But, you're planning large outdoor gatherings and parties, the Kudu might be more suitable and also more impressive to cook on.
The Kudu is definitely a show-off piece because it has a unique design and it's very well made.
If you're new to grilling you'll find that the gas grill is easier to use than the charcoal. It all depends on what you like and how much "work" you want to put in.
Best indoor electric grill/griddle combo: Hamilton Beach 3-in-1 Grill and Griddle
dimensions: 12.51 x 23 x 6.71 inches
cooking surface area: 180 sq. inches
material: aluminum
grease channel/grease management system: grease channel with drip tray underneath
temperature control: knobs
reversible plates
type: electric
(view more images)
Not everyone wants an outdoor grill and griddle combo. If you like to cook in your kitchen and want a truly versatile electric device, the Hamilton grill is an excellent choice.
This Hamilton grill and griddle combo is the perfect device to cook delicious foods indoors.
It has two cooking surfaces of the same size, one is the griddle, and one is the grill. Each comes with its own temperature setting so that you can cook different types of foods simultaneously.
If you want to cook low-fat breakfasts and steaks, this is a handy cooker because it comes with reversible plates and 2 separate cooking zones.
Basically, the Hamilton Beach 3 in1 grill and griddle features two expandable, reversible irons as well as a twin array of cooking ranges that can be customized with heat controls.
This means you can make sweets on the griddle and steaks on the grill side, or vice versa, depending on what you like to cook.
Each half can be controlled independently at a temperature of 425oF.
Here's a small inconvenience: you can use one or both sides to control the temperature, but heat can transfer to the other side even if it's not in use.
So, even if you only use one side, heat can transfer to the other so avoid putting your fingers on the side you're not using.
The grill claims to be completely nonstick but customers say that even if your cooking surface is nonstick, spraying with cooking spray is a good idea.
Size, clean-up, and grease management
This cooking device is very easy to use as the plates are detachable and easy to clean.
This multi-purpose grill is unique because it provides 3 cooking options; full grill, full griddle, and half/grill/half griddle.
It features a 12.5″x23″ cooking surface and two separate cooking areas. It is bulky and almost 9 pounds in weight but still, it's a great size for countertop cooking.
Chances are you're not really getting this grill for outdoor cooking but even if you want to use it with your RV electrical connection, you can. It's not too large and heats up pretty fast.
Both cooking surfaces are removable and dishwasher-safe. Thus, cleaning up is easy and you don't need to do much scrubbing.
The grease trap in the center and a dishwasher-safe grease tray make it easy to clean up and dispose of grease. Also, the cooking grill and griddle are dishwasher-safe too.
Not many grills are dishwasher safe so this is a great feature to have.
This unit is large and cannot be divided into smaller pieces. You can store it inconveniently, but if you have enough room on your countertop you can put it there.
The Hamilton Beach 3-in-1 Griddle/Grill is a high-quality electric griddle that will not only make delicious dishes and snacks but also save you money and hassle.
The product isn't as expensive as the Gevi combo electric grill which has about the same exact features. Few owners have anything negative to say about this appliance's cooking.
Check it out here
Best Stove Top: Lodge Cast Iron Reversible Grill/Griddle, LDP3
size: 9.5 x 0.5 x 16.75 inches
material: cast-iron
handles: yes
reversible: yes
type: stovetop
A reversible griddle from Lodge is a set of top-quality stovetop griddle and grill plates. This one is created to suit 2 burners and may work with every kind of stove.
This griddle comes pre-seasoned and features a superior swish end. The heating is uniform – simply let it heat up then place the food with some butter or oil.
The flat-top griddle plate is perfect for making grilled cheese sandwiches, pancakes, or for teppan-style cooking.
If you want to grill fish and steaks though, the ribbed side is better because your food takes on those grill grate marks and it looks like you cooked on a gas grill outside.
(view more images)
This Grill/Griddle has a grease reservoir on the griddle faceplate, and it would have been better if there was a lot more depth to avoid the occasional splattering.
It is sturdy though and may last longer with correct care and handling. Don't use harsh detergent/soap or place it in a dishwasher. Mild soap, water, and a lint-free cloth are all you need to use to wash it properly.
The products are made in the USA and are highly rated because the cast iron is very good quality and lasts a long time. The grill plates have handles for easy maneuverability.
If you're tight on space in your home, then you can easily store these two plates with your other cookware and take them out when you feel like grilling. It's a great alternative for those with no space for a large outdoor grill.
But, the good thing is that you can also take the plates for camping and cooking over a campfire. Although I prefer to use it stovetop, it's also great for outdoor cooking.
Just light a fire and put some tsukune (chicken meatballs) or salmon on the grill and it'll be ready in no time. So, it's quite a versatile cooker set.
Cast iron heats evenly and retains heat in under three minutes. This makes it easy to cook cold burger patties or yakiniku beef. There's no cover so there is no need to steam or sear like indoor grills.
Pricewise, it's also hard to beat this product because it's very affordable.
Check it out here on Amazon
I have more portable griddles for you here in my post explaining Plancha vs Griddle vs teppanyaki (differences & 6 griddles reviewed
Hamilton Beach electric vs Lodge Cast-Iron plates
Both the Hamilton Beach electric grill and griddle combo and the Lodge cast-iron plates are ideal solutions for kitchen and indoor cooking.
The grill and the griddle surface are larger for the Lodge plates compared to the electric grill. However, the Hamilton cooker is more practical if you want side-by-side plates for cooking on both simultaneously.
It's a better option than using the stovetop plates because on one side you can make the bacon and sausages for breakfast and the pancakes on the griddle surface.
However, if you like having easy-to-store plates that are the size of your other cookware and you can use them over a firepit, then the cast-iron plates are good options.
Also, the cast iron, once seasoned is the perfect surface when it comes to heat retention. It cooks better over the stovetop than the aluminum electric grill.
But, the electric grill is easy to control because you have temperature control knobs and there are no flare-ups. It depends on whether you prefer a convenient and smokeless electric device, or you're satisfied with cheap multi-purpose cast iron plates.
What is a griddle?
The griddle is sort of a hot plate, a flat, sleek metal surface with the warmth supply directly beneath. The food cooks directly on the plate.
While most hot plates are spherical, griddles are principally rectangular. The scale varies, depending on its use—which can be indoor or outside, home, or business cookery.
They can be massive for home use or sufficiently small to accommodate a variety of foods, between the burners. There are even work surface models for creating breakfast at the table, anyplace that has a wall plug.
Griddles can even be an easy flat piece of iron or steel that matches over a fire or burner. The necessary characteristic of a griddle is that it remains level. Otherwise, liquids can escape to at least one side of the grill.
The thicker the metal, the higher the warmth retention and cookery quality. Also, agent metals could make uneven cooking surfaces for griddles, which may not be ideal for BBQ lovers.
What can I cook on a griddle?
This flat cooking surface is perfect for cooking the following foods and more:
pancakes
flapjacks
hamburgers
sausage
french toast
bacon
cooking eggs
grilled cheese sandwiches
quesadillas
hot dogs
Did you there are also specific griddle plates for induction hobs?
What is a grill?
You'll notice two styles of grills. One is a cast-iron or plate grill with spaces, and the difference is bars that hold the food directly over the open flame.
The open sort is what you see on most barbeque grills. Solid grills have continuous rows of ridges that transfer the warmth into the food, whereas permitting the oil and grease to run down in between them.
Grilled food has those delicious, very little grill marks from the ridges or bars. The extreme heat browns or blackens the food wherever it contacts the metal.
The browning is named the Maillard reaction, caused by the sugars caramelizing from the warmth.
Grills offer a great deal of warmth and smoke and solely used outdoors or beneath a poster mechanical system (otherwise known as a chimney) that pulls the smoke outside.
Smokers cook at temperatures less than barbeque grills or griddles. However, the grates are open, permitting the smoke to flow into and, therefore, the juices to drip from the meat.
What can I cook on a grill?
You can cook almost anything on a grill, including:
hamburgers
steaks
vegetables
fish
poultry
lamb
chops
ribs
hot dogs
What is the distinction between a griddle and grill?
The distinction is apparent. Griddles have sleek, flat surfaces. Grills have distinctively raised ridges if it's a solid plate or bars with openings in between permitting food to cook directly over the warmth coming from beneath.
Most grills have grates, whereas griddles are flat plates with no ridges.
The heat supply for either griddles or grills can either be gas, charcoal, or electricity. Griddles transfer heat from the whole metal surface to the food, which causes even cooking and browning processes.
The warmth supply or flames are never too high to overcook the food.
Grills, on the other hand, use higher temperatures than griddle cookers. The warmth transfers from the fireplace directly through the metal of the grill grate.
The metal absorbs and intensifies the warmth, browning, or burning at the point of contact. These are the grill marks we have a tendency to love on our hot dogs and steaks.
Can you cook a steak on a griddle?
Absolutely. Steak cooked on the griddle is delicious and flavorful. First, preheat the griddle to 300 F. Then, place your stakes and cook for approximately 3 or 4 minutes on each side.
You can cook steak on any type of griddle, the taste will be similar to a steak cooked in a frying pan but it is still a form of barbecue.
These are 4 of the Best Teppanyaki Steak Recipes you can make yourself
Is a griddle healthier to cook on than a grill?
Yes, overall, a griddle is healthier to cook on because it requires less grease. Thus, if you use less grease, the food is generally much healthier.
The foods are basically baked in their own juice as opposed to being fried, so they contain fewer calories and fats. But, grilling is a healthy way of cooking, whether you use a grill or a griddle.
The type of metal makes the difference
Most griddles are made of either cast iron or stainless steel. For grills with higher budgets and commercial use, they are made of stainless steel and even chrome.
You'll notice steel or stainless-steel griddles in most restaurants and hotels. They mill the steel swish to around 3/4-inch, and it weighs about thirty pounds per area unit. It has glorious heat retention and recovery.
You can additionally get 1/4-inch steel for plate material that weighs about ten pounds per area unit. If you intend to cook a lot of foods like burgers and potatoes, look for a grill or a griddle with thicker steel.
You'll notice grill grates come in different materials like nickel-plated steel, stainless steel, cast iron, ceramic ware-enameled iron, and porcelain decorated steel.
Although plain steel and iron will rust, once you break them in and 'season' them, they're virtually non-stick. When cleaning, you only wipe on a bit of oil to avoid rust. This is known as seasoning.
The bottom line here is that the larger and heavier, the better.
Also read: Japanese grill grates | What materials and how are they different?
What are the ideal cooking temperatures?
One of the largest variations between a griddle and a grill is that the preparation temperatures. Grills cook at higher temperatures of a minimum of 400°F (204°C) or higher. Griddles work their magic around 350°F (177°C).
Because grills offer off additional smoke and warmth, they belong outside or below a hood mechanical system.
Griddles tend to be a bit safer since the food isn't in direct contact with open flames, there's no likelihood of a disaster.
Which one is easier to clean, a griddle or a grill?
The flat griddle is way easier to scrub than a grill because it doesn't have all the grates. You can use cooking tools like a scraper or spatula to scrub off grease or stuck-on food pieces.
The grill has an additional area with hidden corners and openings that hold onto burnt grease. You'll need a stiff brush and hot water to scrub most grills.
Also read: how to clean a flat top grill
For griddles, hot water and a flat hand scraper sometimes do the trick.
Takeaway
As you think about your different options for grill and griddle combos, think about all the pros and cons of each type.
If you have an outdoor patio, I recommend the Royal Gourmet propane combo grill because it has a large cooking surface area for all types of cooking. Also, it's pretty affordable and cheap to run with propane tanks you can procure easily.
It's the kind of cooker you'll be using for years to come as you can make tasty American BBQ favorites or try Japanese yakiniku to impress the family.
But, if you like to keep things simple, the Lodge grill and griddle plates are also affordable options you can use straight on your stovetop.
Read next: these are the 5 best Konro grills (plus the secrets to using them)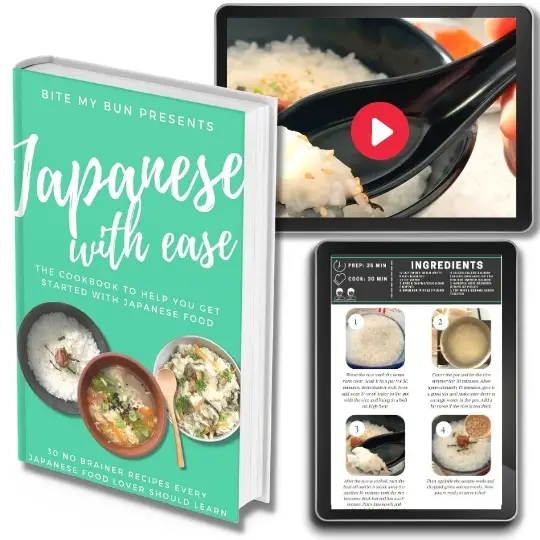 Through this article, we hope to help you understand Flat top grill combo with lid
Detail: 🔗