Easy air fryer baby potatoes recipe. Learn how to make this simple and tasty side dish that is ready in less than 30 minutes. You can't go wrong with this yummy recipe!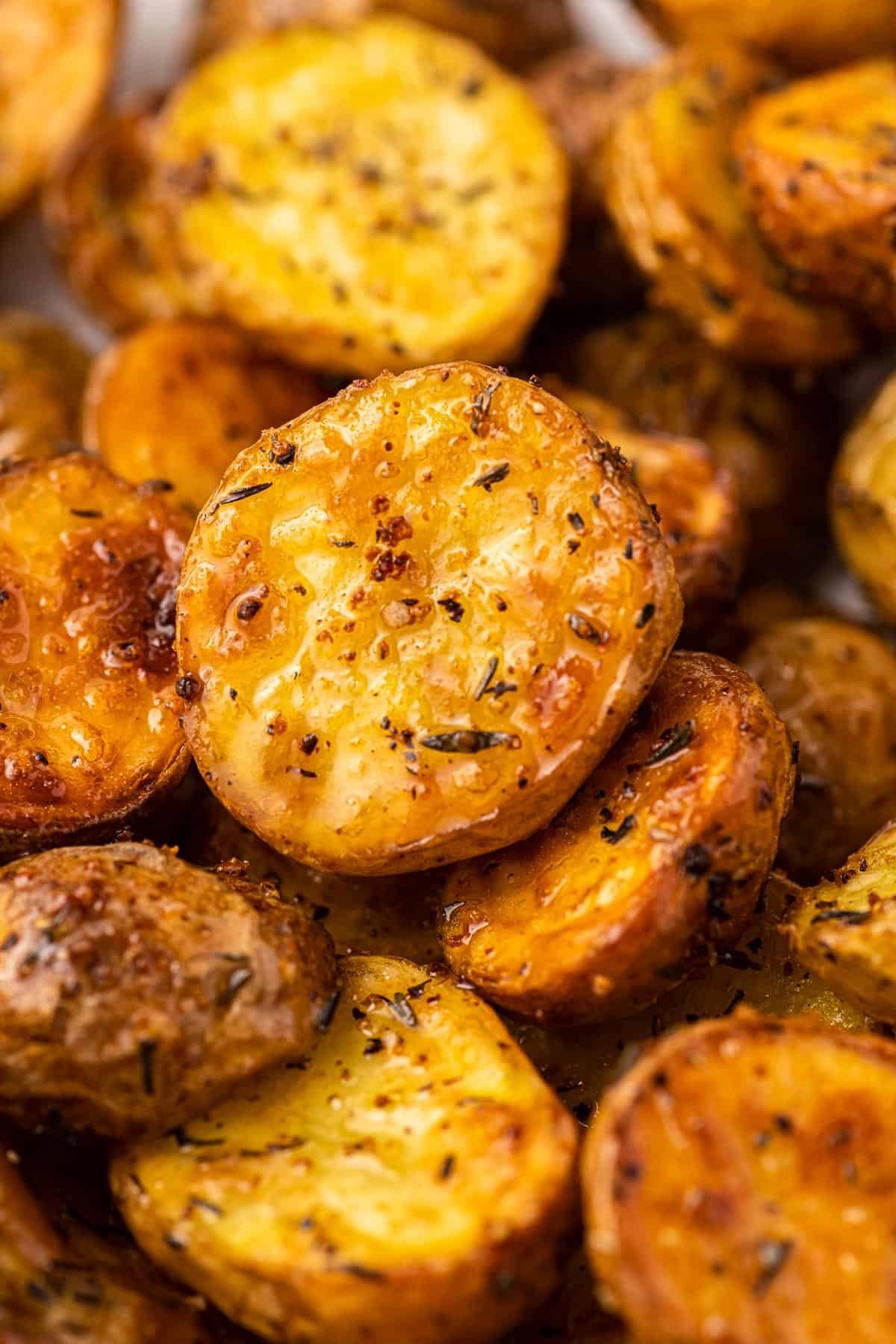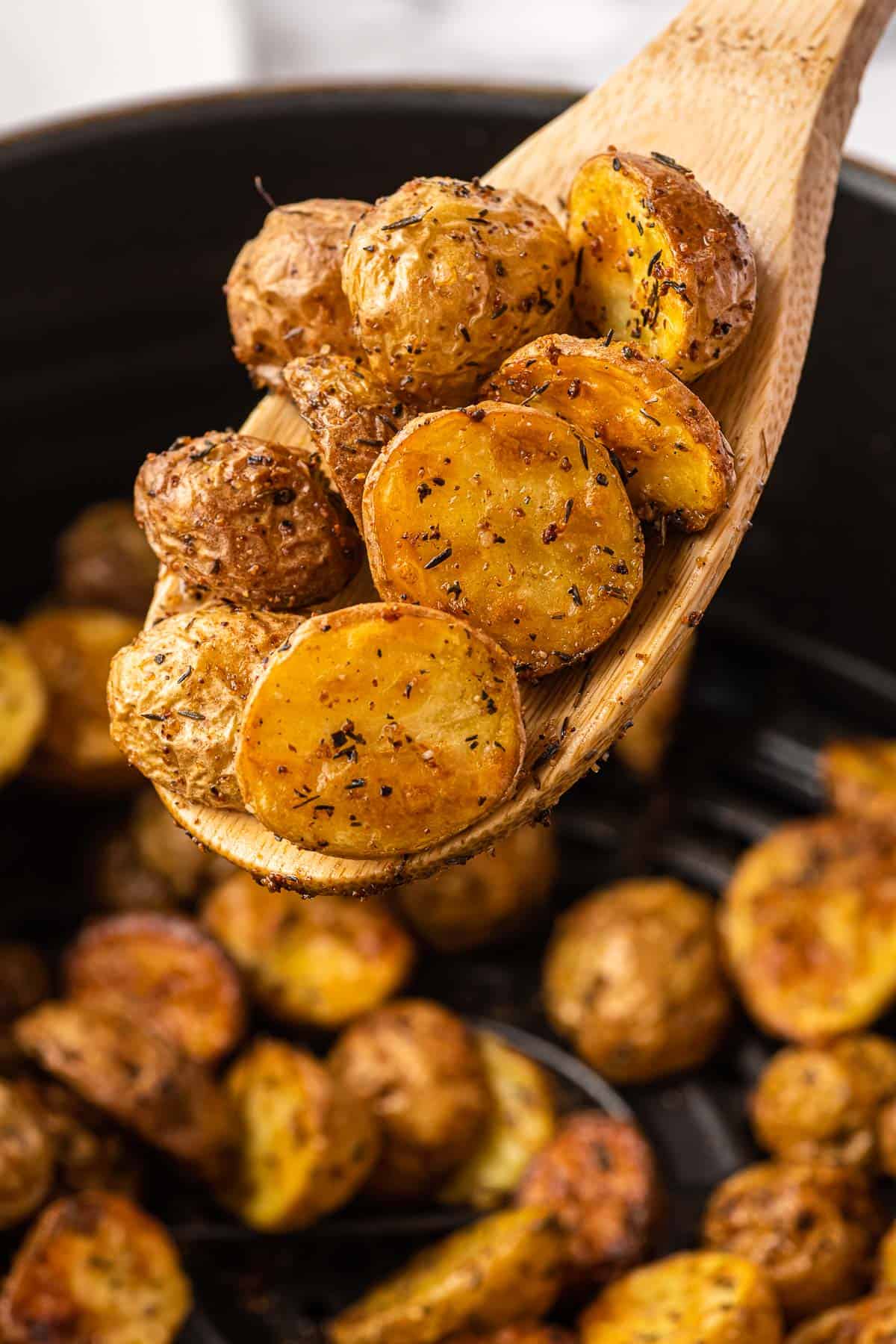 If you have a bag of potatoes, this is a great pantry recipe that is so versatile as a side dish!
Air fryer mushrooms are another side dish we can't get enough of and you have to try it.
And Air Fryer Tofu Nuggets are basically the best crispy tofu recipe ever. Safe to say I am a big fan of the air fryer!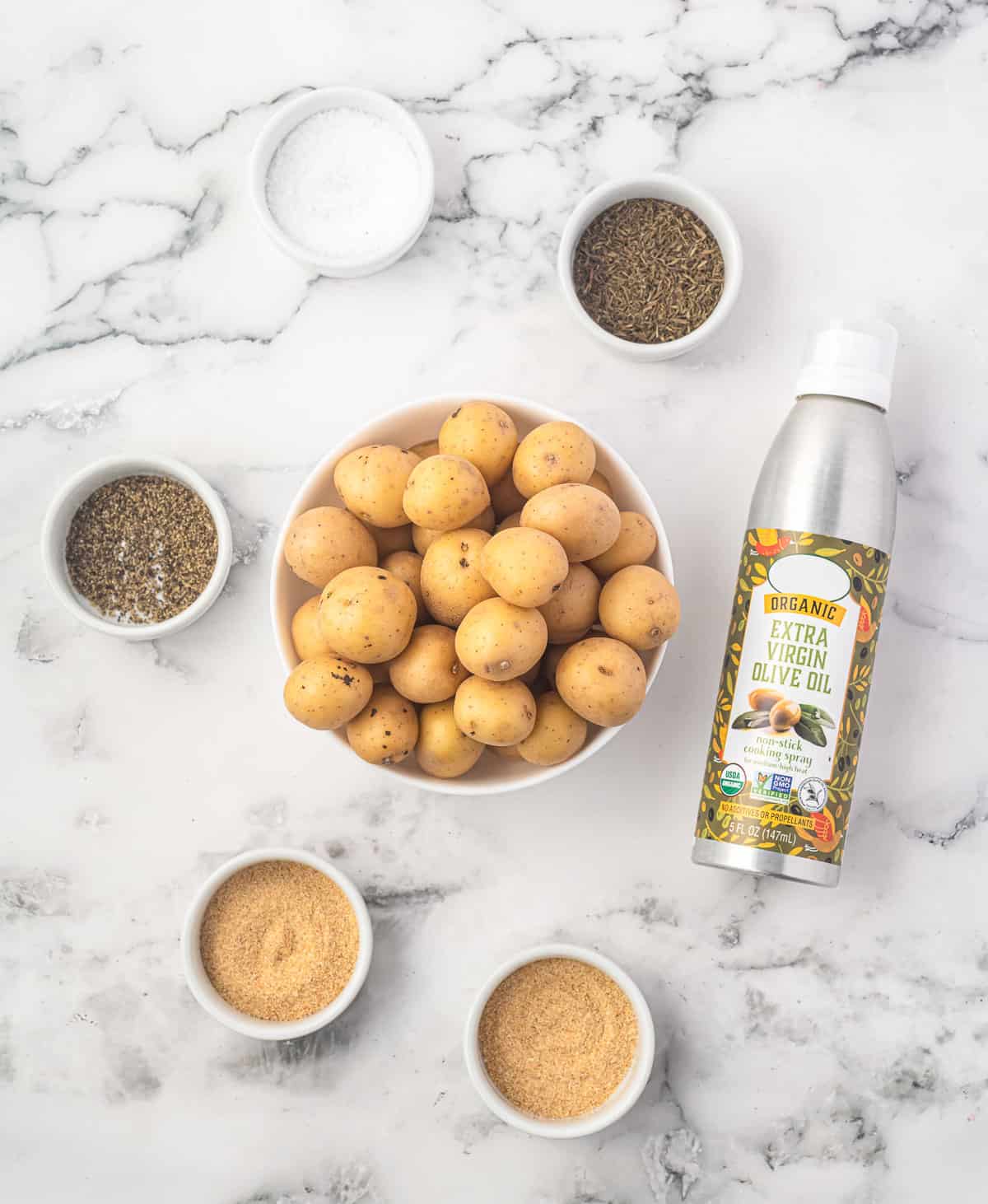 how to make baby potatoes in the air fryer
You can use any kind of baby potatoes, I used baby gold potatoes this time.
Baby reds would be delicious also!
There is no need to peel the potatoes, just wash and dry and slice in half.
For larger potatoes, you may want to cut them into fourths.
The goal is to have them all be around the same size for even cooking.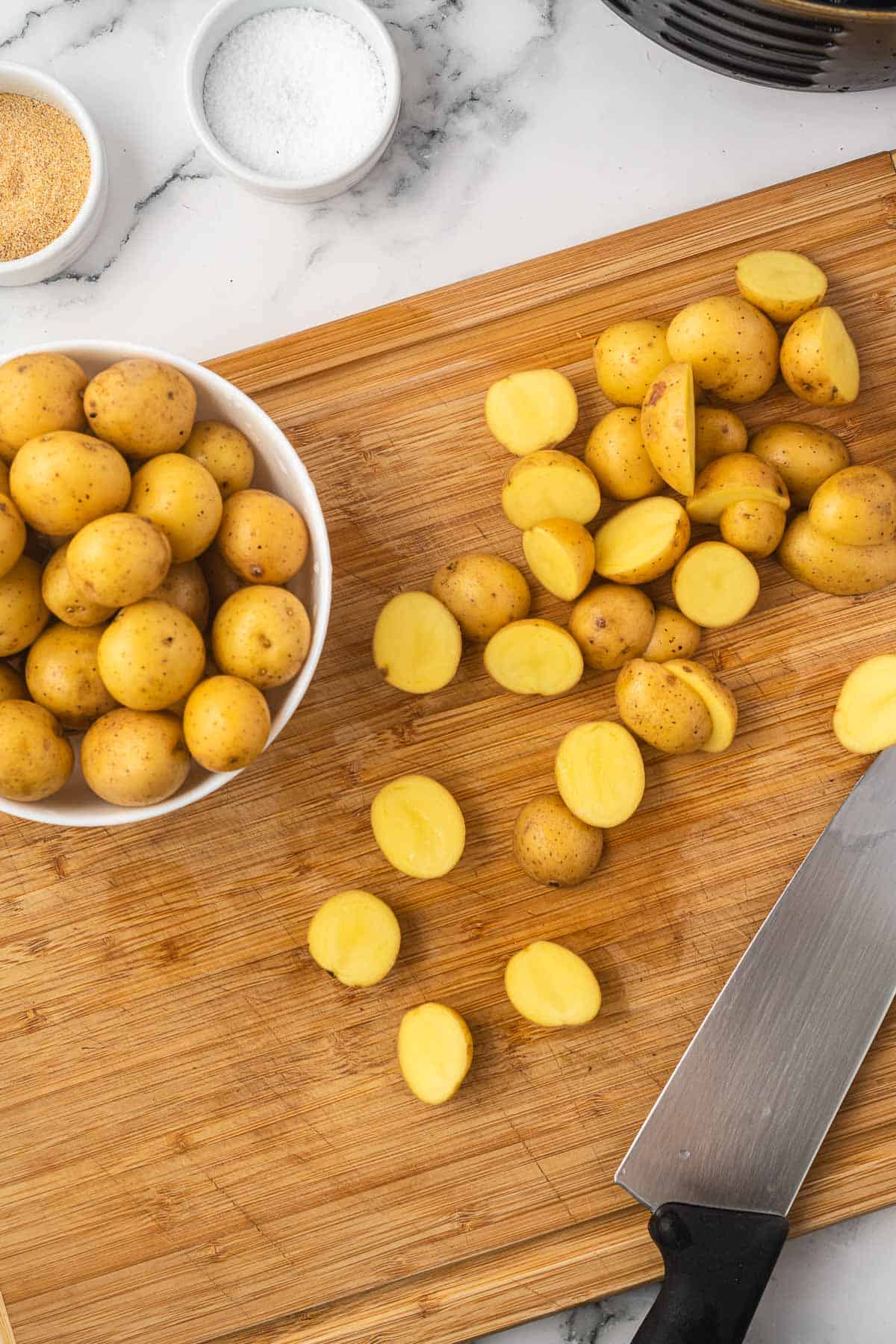 Place the halved potatoes in a bowl and spray with olive oil spray.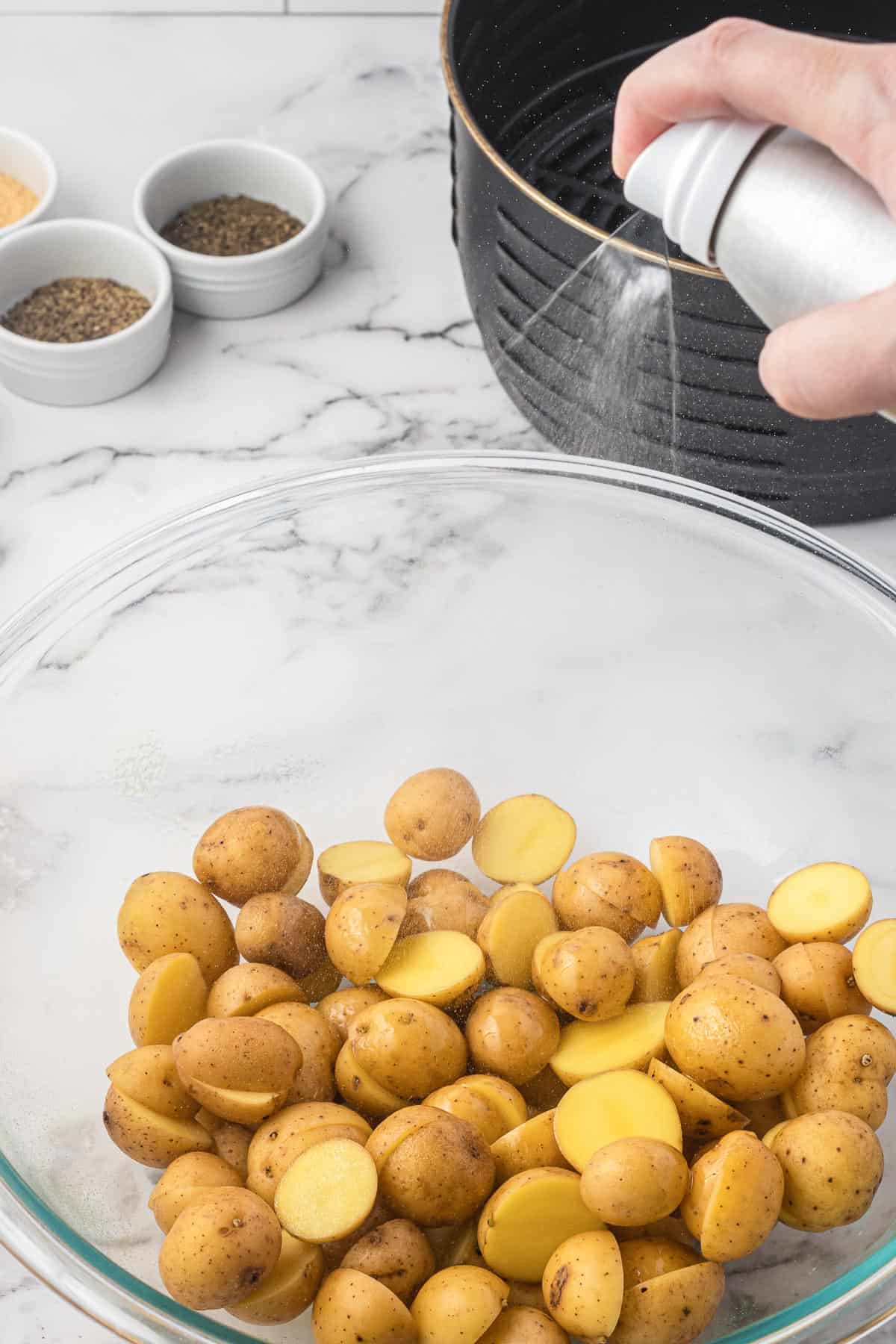 Using olive oil spray helps get the oil evenly distributed and you also end up using a lot less!
Sprinkle on the salt, garlic powder, onion powder, thyme, and pepper and stir until the potatoes are coated.
Place the baby potatoes in the air fryer in a single layer and turn the temperature to 400 degrees.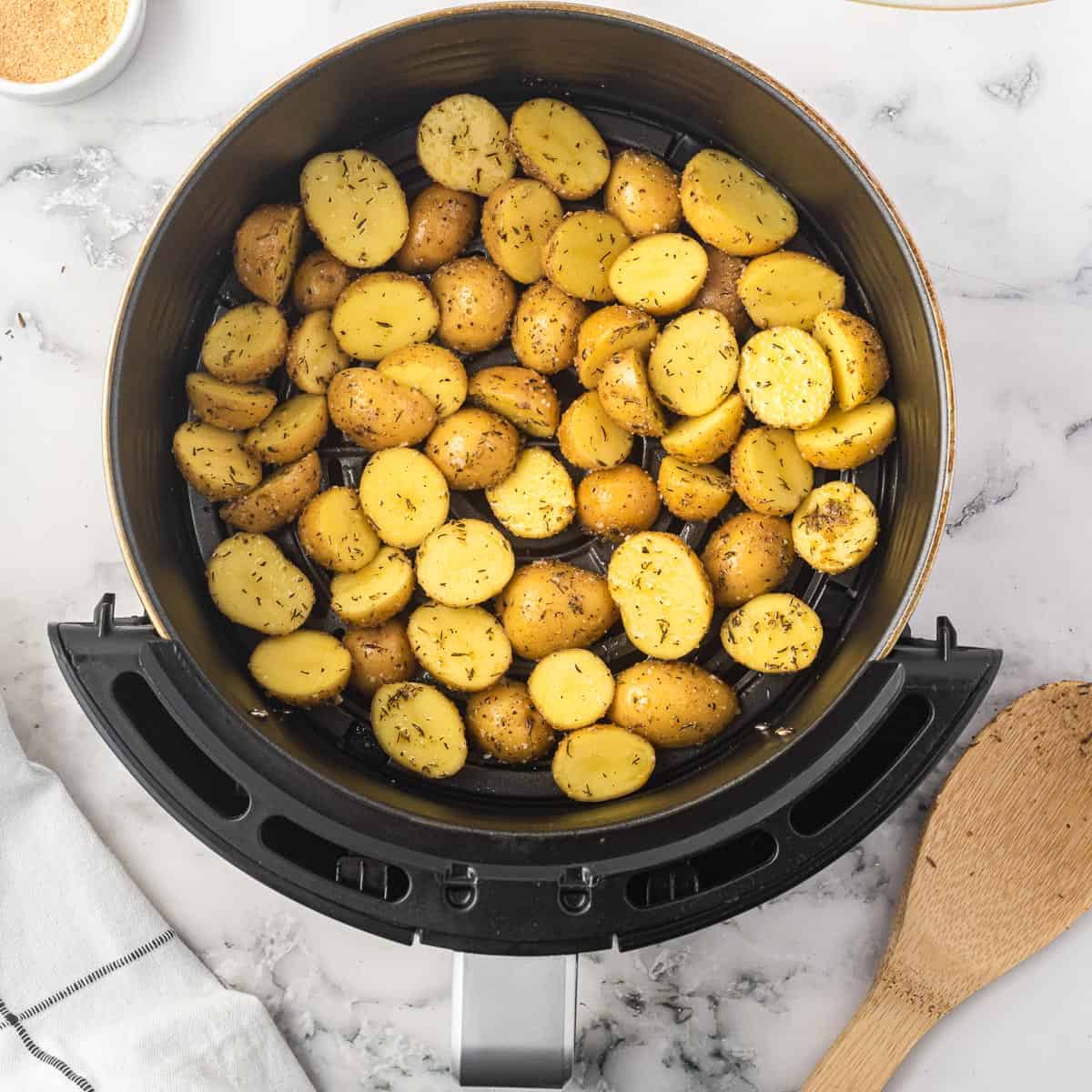 Cook for 10 minutes, then check on the potatoes and shake and stir them around.
Spray them again with olive oil, then continue to cook them in the air fryer.
They should need around 5 – 10 more minutes to get perfectly golden and crispy.
Watch the potatoes closely towards the end to avoid burning.
They should be golden brown and crispy on the edges once they are done!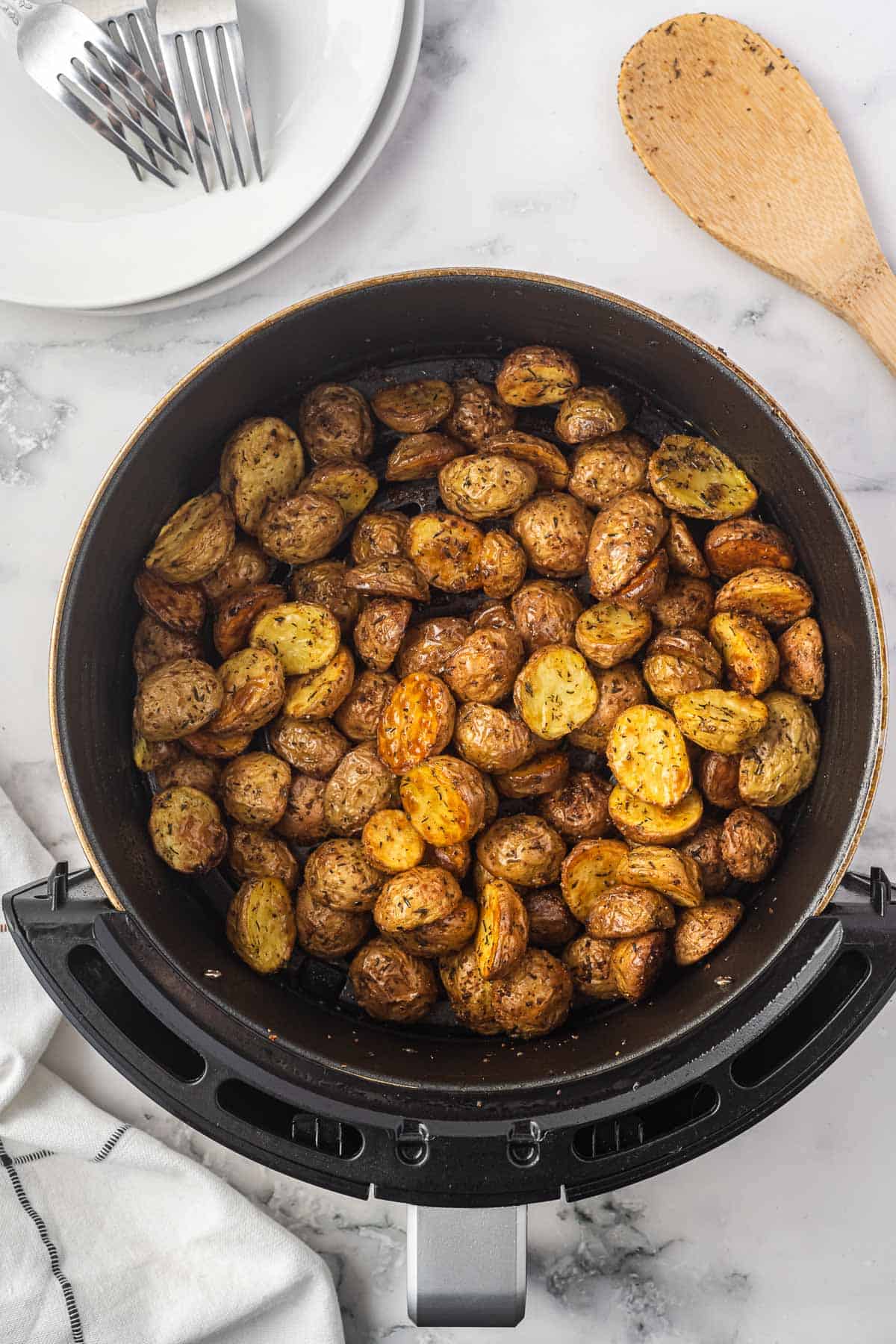 These would make a fabulous side dish served along with another one of our pantry favorites like roasted frozen broccoli or roasted frozen carrots.
Serve these as is, or with ketchup or your favorite fry dip (we love copycat chick fil a sauce!)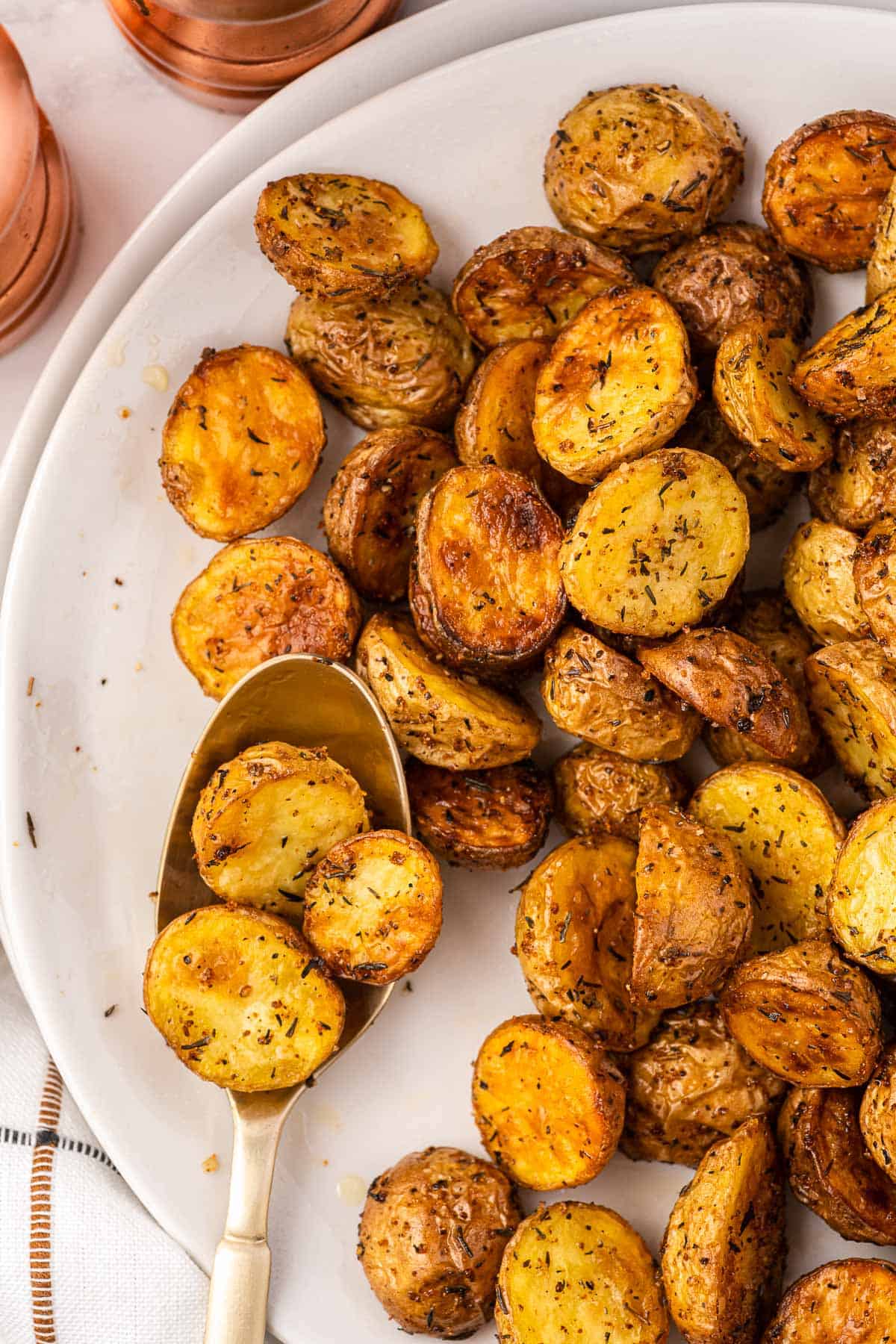 More potato recipes you will love
Roasted Potatoes and Onions
Garlic Parmesan Roasted Potatoes
Roasted Baby Red Potatoes
Rosemary Roasted Potatoes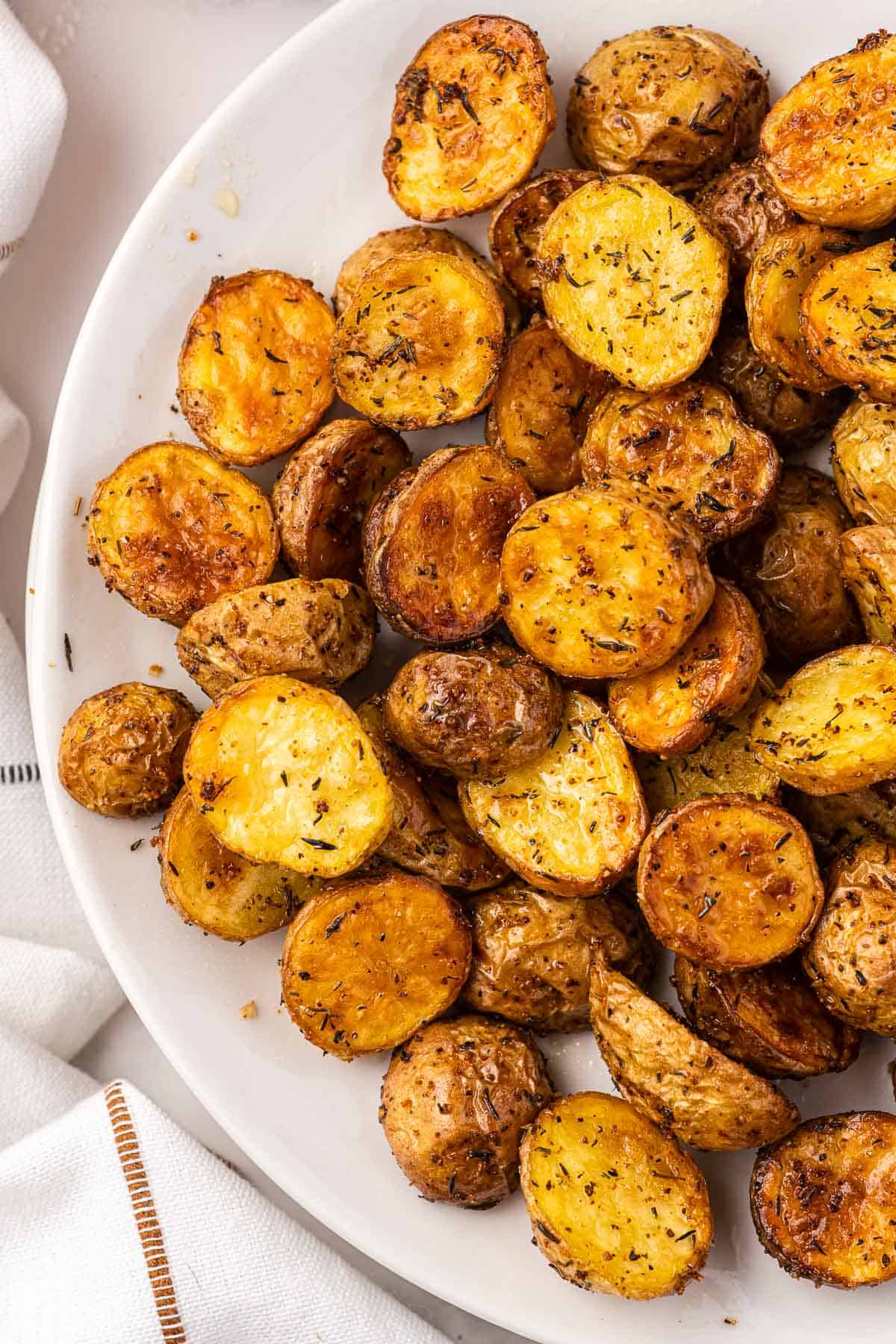 p.s. if you have a fast food craving, frozen french fries in the air fryer are life changing!
For another easy air fryer side dish, be sure to try these air fryer portobello mushrooms.
Are you making this recipe? I want to see! Don't forget to tag me on instagram @buildyourbite and hashtag #buildyourbite with your recipe creations!
Be sure to pin this recipe for later and follow Build Your Bite on Pinterest for all the latest delicious recipes!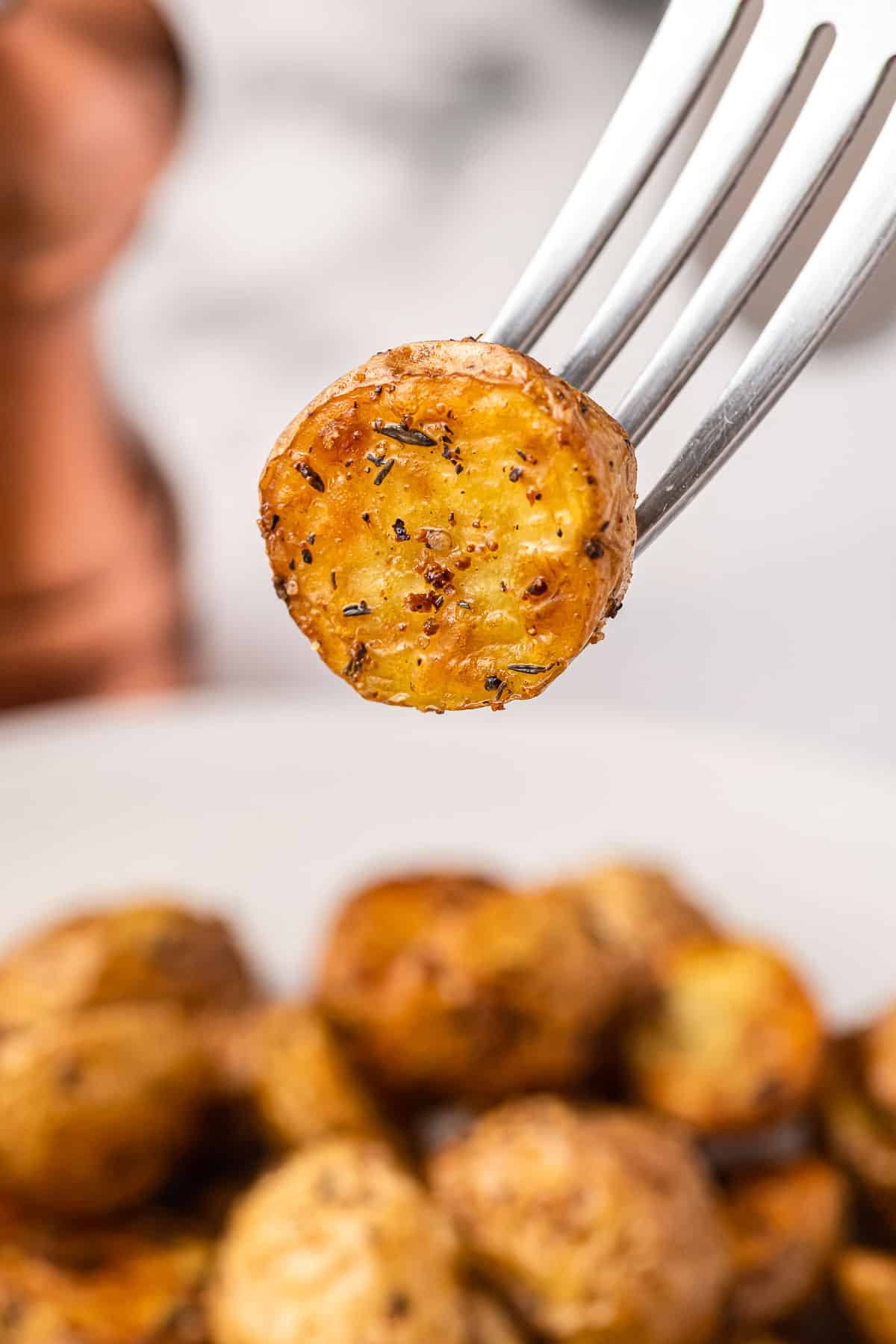 Did you make this recipe? Be sure to leave a star rating below!
Sharing is caring!
For more information, please see more information about How to roast petite gold potatoes
Detail: 🔗