With just four ingredients and less than a half hour, you can have deliciously savory air fryer roasted garlic. You're going to love this recipe for a whole head of roasted garlic in the air fryer, and be floored by how simple it is to make.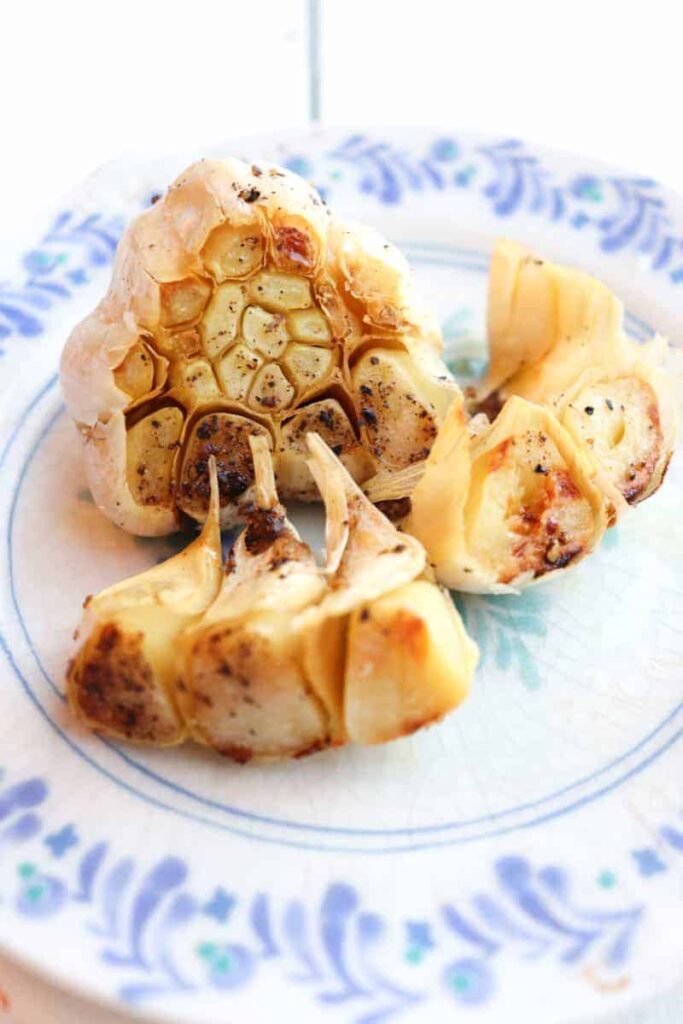 Everytime I make roasted garlic, I wonder why I don't make it more often. It is crazy simple to make. You just need 4 ingredients and a little bit of time. Roasting garlic in the oven and roasting garlic in the air fryer requires the exact same steps and ingredients, however the air fryer requires about half of the cook time. That's why I love using my ninja foodi when possible, it works so quickly!
After about 20-25 minutes in the air fryer (any brand works), the garlic will begin to caramelize and turn golden brown. The bitterness garlic can have is completely gone and the texture turns to butter.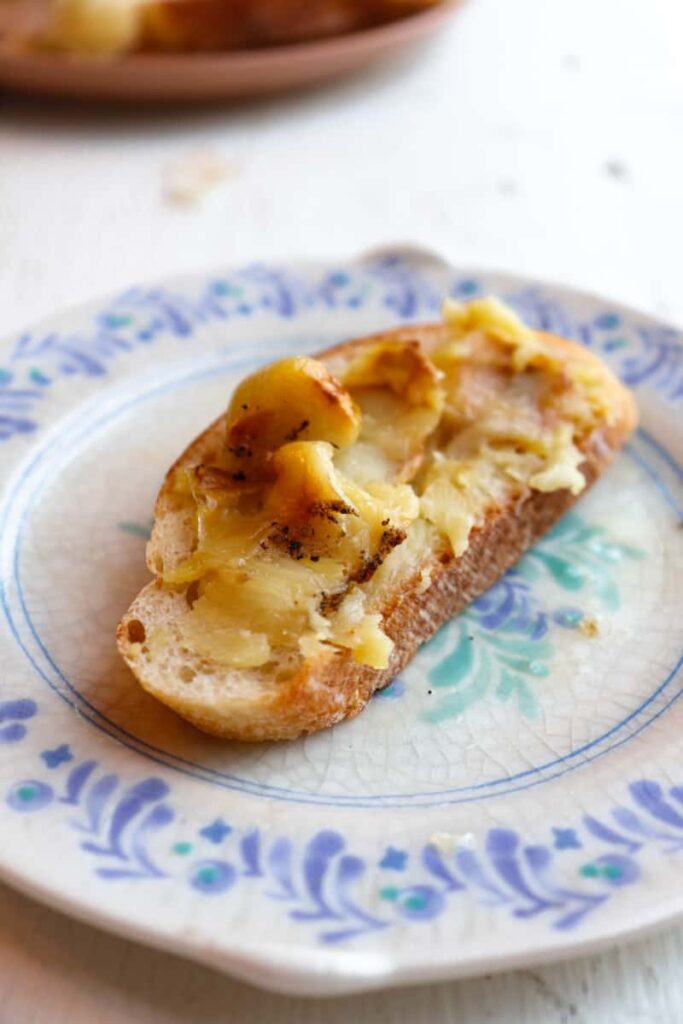 Some other favorite air fryer recipes include air fryer mozzarella sticks and air fryer hamburgers.
What you will need to make roasted garlic in the air fryer
Well for starters, an air fryer. I use my Ninja Foodi Deluxe XL. This machine is a 12 in 1 that does all kinds of things from sous vide, instant pot, slow cook, etc. I highly recommend this kitchen appliance as it does so many tasks in one. It is on the pricier side for air fryers, but I feel like the functionality makes it worth it. This recipe will work in whatever air fryer model you have, though!
You will also need tin foil to wrap up the garlic that has been coated in olive oil.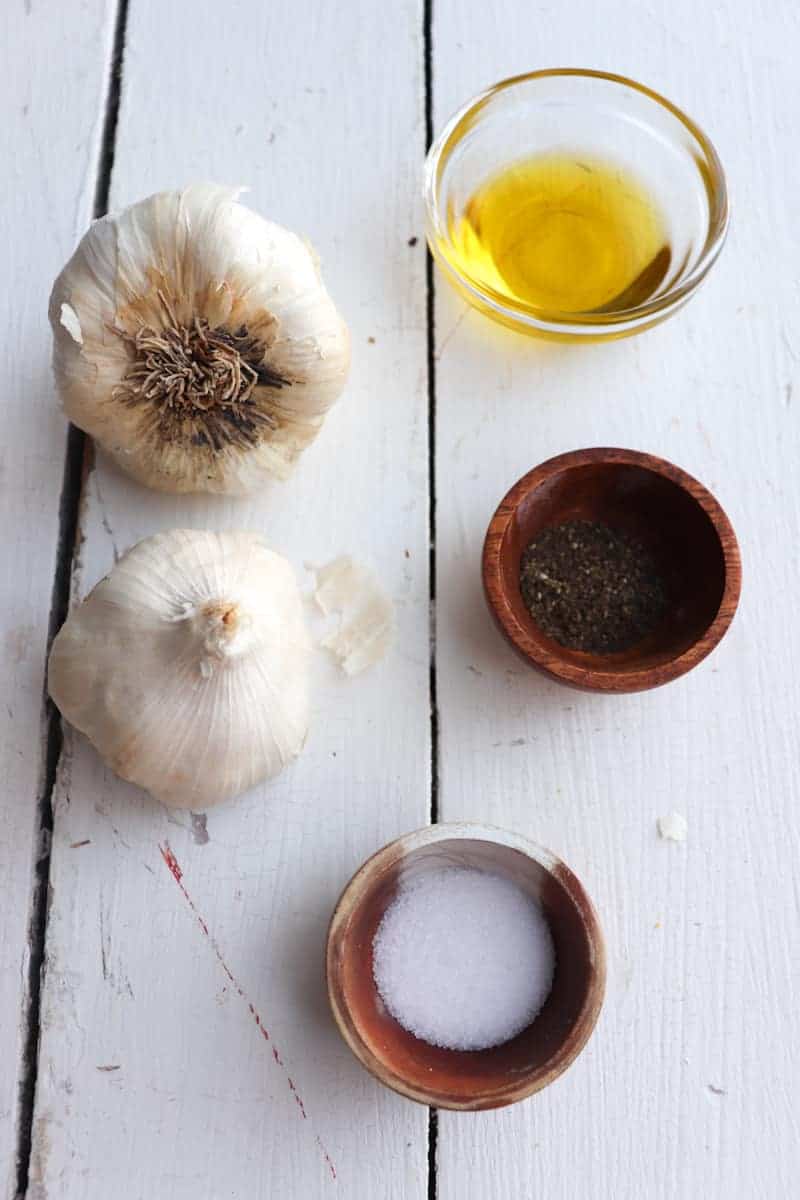 As far as ingredients go, air fryer garlic is super simple.
a whole head of garlic
olive oil
salt
pepper
How to Prepare Air Fryer Roasted Garlic
Take a 12 inch piece of tin foil and lay it on a flat surface.
Using a sharp knife, slice top off of the garlic head, revealing parts of the garlic cloves. Place head of garlic cut side up on a square piece of aluminium foil and drizzle olive oil over top. Sprinkle on salt and pepper to taste.
Carefully wrap up the foil around the garlic to create a little pouch.
Place in air fryer basket and set to 390 degrees F. Roast garlic in air fryer for 20-22 minutes, or until golden brown and soft.
Carefully pull back the foil (there may be steam trapped inside) and enjoy.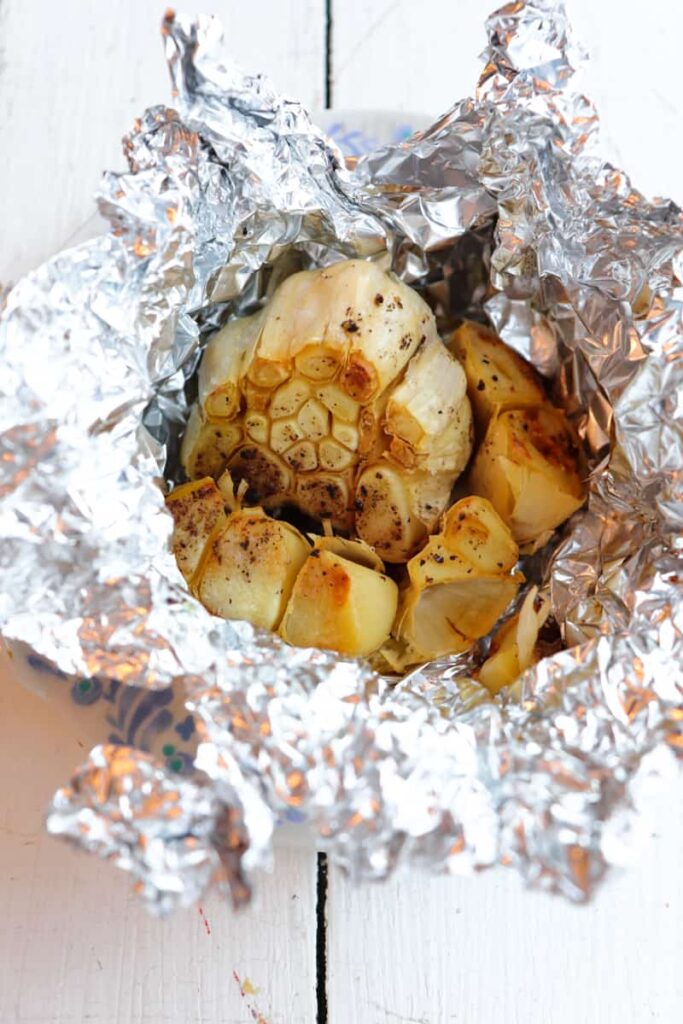 Top Tip
To help keep your whole garlic bulb in intact, choose a head of garlic that is tightly pack in its outer paper. This helps when slicing it in half to reveal the cloves. Additionally, don't try to skimp and cut too close to the top of the garlic bulb. Use a very sharp knife to slice about a third of the way down.
Sometimes, the cloves still detach when you are cutting, no matter what steps you take. Don't fret! That's one of the benefits of roasting garlic in aluminum foil, it keeps everything together.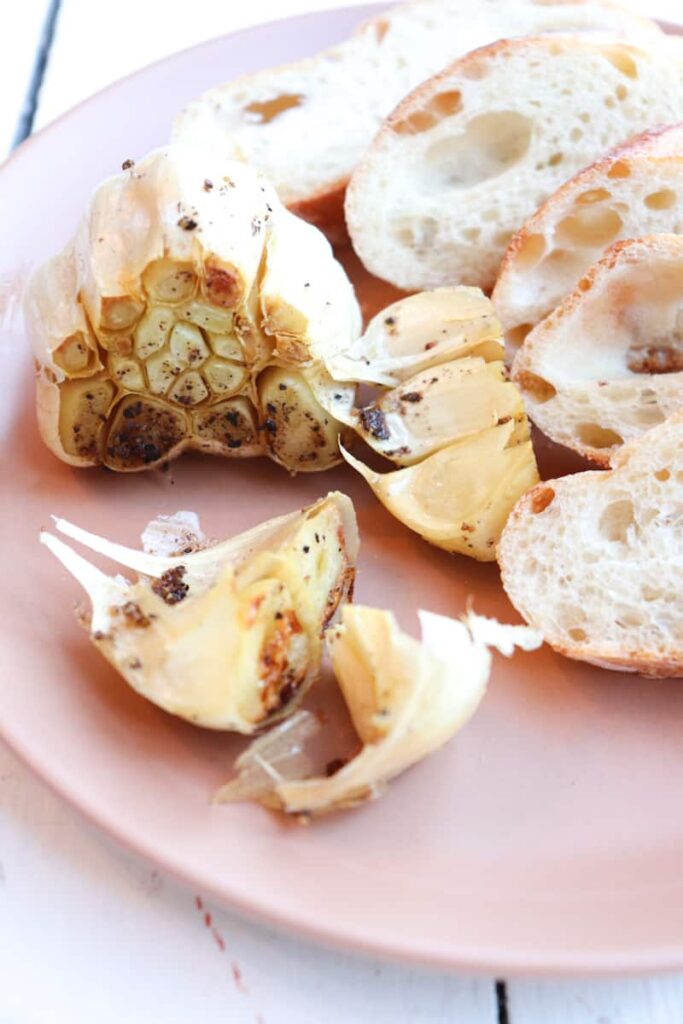 What can you use roasted garlic for?
My favorite way to eat roasted garlic is smeared on slices of toasted french baguette with an extra drizzle of olive oil. I love the texture of roasted garlic cloves, they melt like butter. Seriously- once they are roasted, the cloves just pop right out of their casings.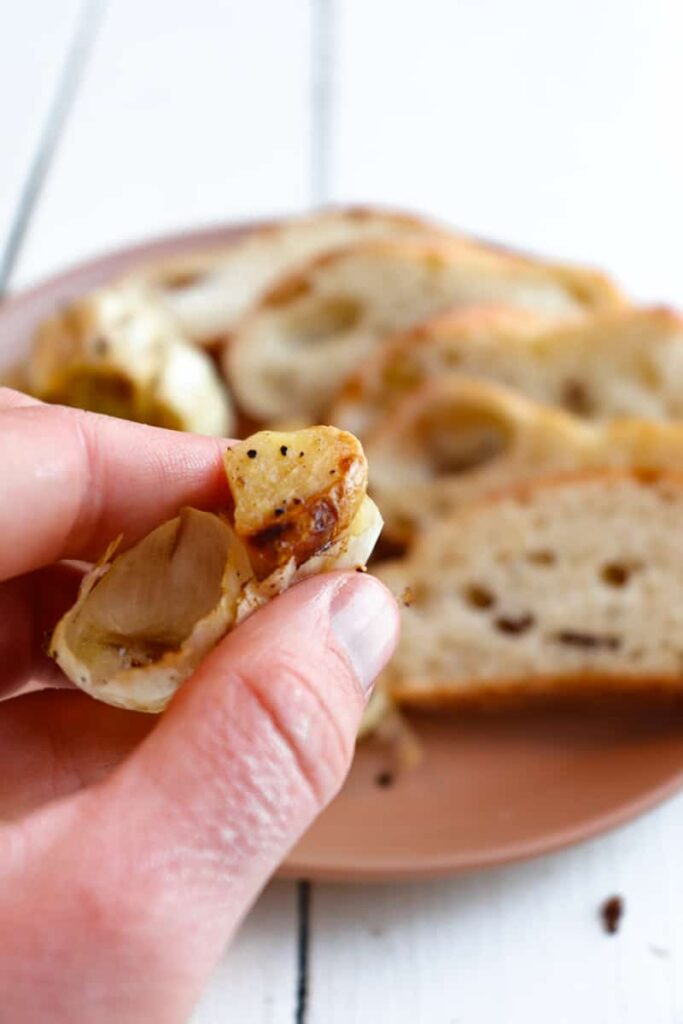 You can also use roasted garlic cloves smeared on soft french loaf with butter and then topped with cheese for an out of this world garlic bread.
Roasted garlic is a great addition to soups, stocks, sauces, charcuterie boards, and alongside roasted and grilled meats, and with vegetables. You will love roasted garlic anywhere you want to add "wow factor" to a savory dish. Anywhere you would use regular garlic you can substitute with roasted garlic.
Can you air fry multiple garlic heads at the same time?
Yes you can! Depending on the size of your air fryer basket, I would say you could air fryer up to 4 garlic bulbs at a time. Just make sure you leave enough room between the separate tin foil packets to allow air to circulate. This way, the cook time should remain the same.
Through this article, we hope to help you understand How to roast garlic in air fryer
Detail: 🔗