Strawberry Banana Smoothie
This post may contain affiliate links. Please read my disclosure policy.
This classic strawberry banana smoothie recipe is easy to make with 4 simple ingredients in less than 5 minutes, and always tastes so sweet and refreshing!
Reading: banana and strawberry smoothies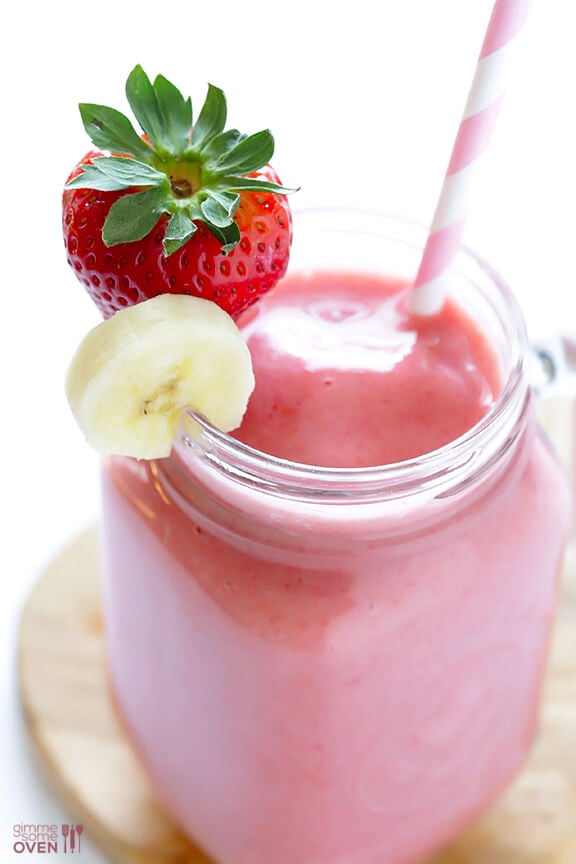 Pretty sure that I have made literally thousands of smoothies over the years. But one particular smoothie recipe that will always be a fave was the one that started it all for me…
…a classic strawberry banana smoothie. ♡
It was the very first smoothie recipe that I ever learned to make back in high school when smoothies were the hip new thing and everyone was blending up a storm trying to recreate their favorite smoothie shop favorites at home. And even now, decades later, it still remains one of my all-time faves.
Read more: Banana Protein Shake
I mean, let's be real, strawberries and bananas were just meant for each other. Their sweet flavors pair together perfectly in a smoothie. And when blended up with a handful of ice and your choice of milk (dairy or plant-based), this strawberry banana smoothie is delightfully smooth and creamy and satisfying. Feel free to also add any of your favorite smoothie boosters in too, such as fresh greens, seeds or protein powder. Or you can also play around and jazz up the flavor with some fresh ginger or other fruits and veggies that you might like to add in too.
This base strawberry banana recipe is super flexible if you would like to get creative and play around with it. Or it also stands the test of time just on its own! So go with whatever sounds good, and let's make a strawberry smoothie together!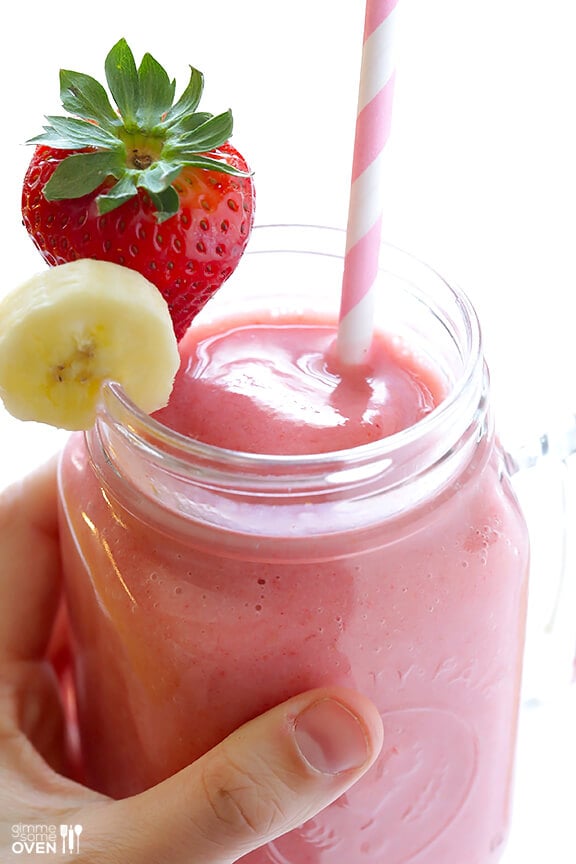 Strawberry Banana Smoothie Ingredients:
To make this strawberry banana smoothie recipe, you will need the following ingredients (see recipe below for amounts):
Frozen strawberries: Or you can sub in any other kind of frozen berries that you have on hand.
Banana: I typically just use fresh bananas. But if you have frozen sliced bananas, you can omit some of the ice in this recipe.
Milk: Any type of milk will work for this recipe — cow's milk, almond milk, oat milk, you name it.
Ice: However much is needed to achieve your desired smoothie consistency.
Optional add-ins: See ideas below!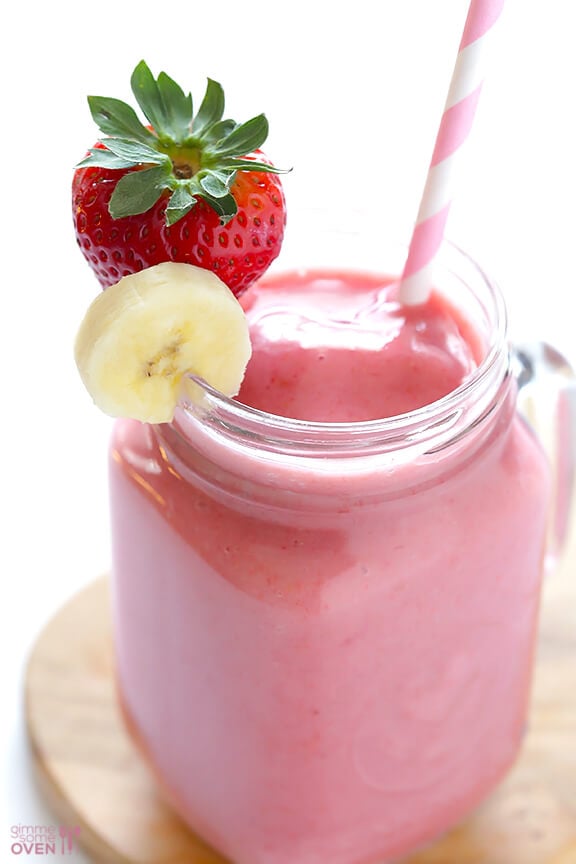 How To Make A Smoothie:
This strawberry smoothie recipe couldn't be easier! Simply…
Combine ingredients. Add all ingredients to a blender.
Blend. Pulse until smooth. (If your smoothie seems too thick, add in a bit of extra milk or water. If it seems too thin, add in more strawberries or banana.)
Serve. Then pour the smoothie into a serving glass or two…and enjoy!
Read more: How to make sweet matcha green tea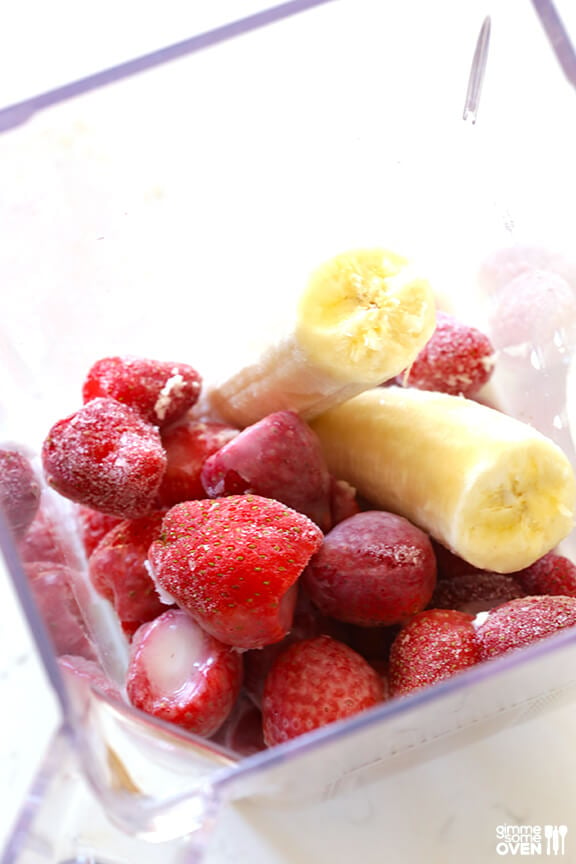 Smoothie Recipe Variations:
This base recipe is incredibly flexible, so please feel free to experiment with other variations that sound good! Some of my favorite smoothie boosters include:
Greens: Nowadays, I almost always toss in a large handful of fresh baby spinach or kale to make this a green smoothie (or technically, a brown smoothie) while I'm at it.
Ginger: I also love adding in an inch or so of fresh ginger to give this smoothie a bit of an extra kick.
Vanilla: You are also welcome to add in a 1/2 teaspoon or so of vanilla extract for extra flavor.
Greek yogurt: Feel free to also add in 1/2 cup of plain (or vanilla) Greek yogurt to make this smoothie a bit more creamy.
Powders: You can also add a scoop of protein powder, acai powder or maca powder.
Seeds: I also typically add in at least a spoonful of either chia seeds, hemp seeds or ground flax seeds too.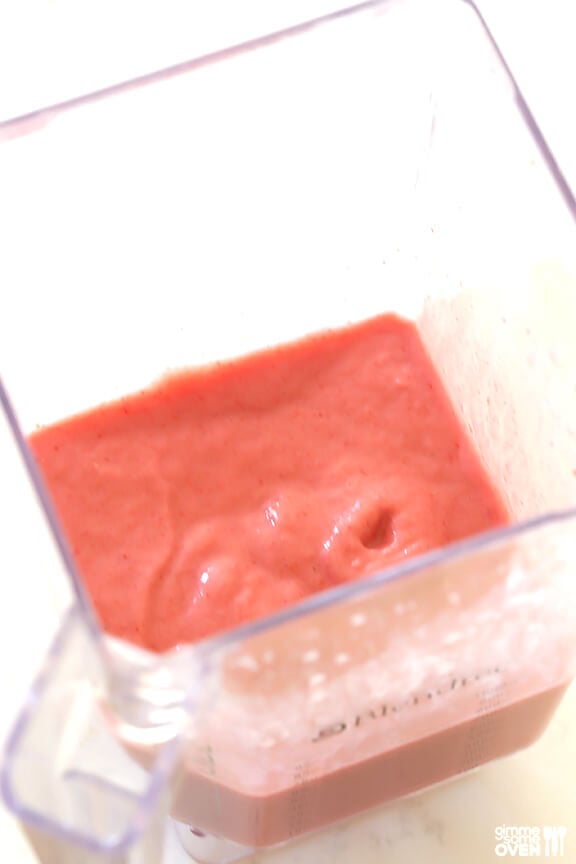 More Favorite Smoothie Recipes:
Looking for some more tasty smoothie recipes? Here are a few of my faves!
Golden Milk Smoothie
Green "Julius" Smoothie
Blueberry Kale Smoothie
Coffee Protein Smoothie
Banana Chai Smoothie
Spicy Mango Green Smoothie
Post-Workout Green Smoothie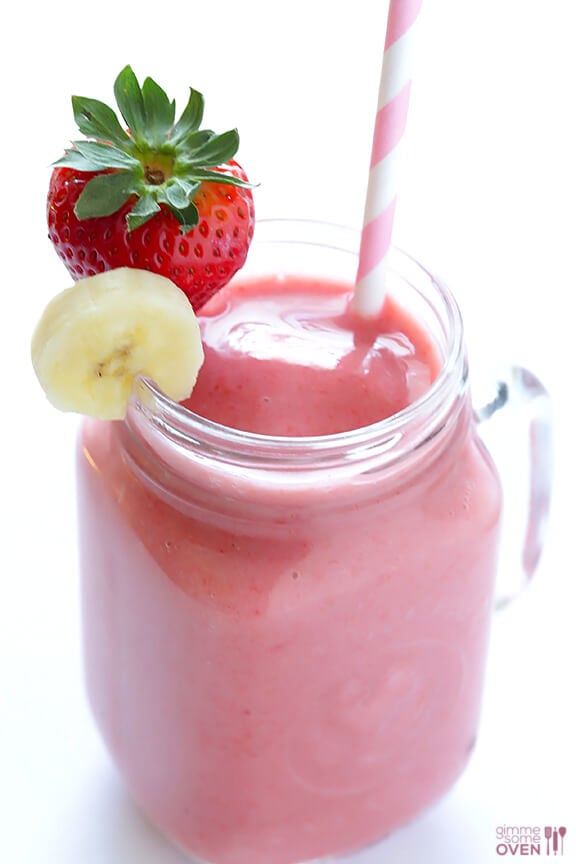 Print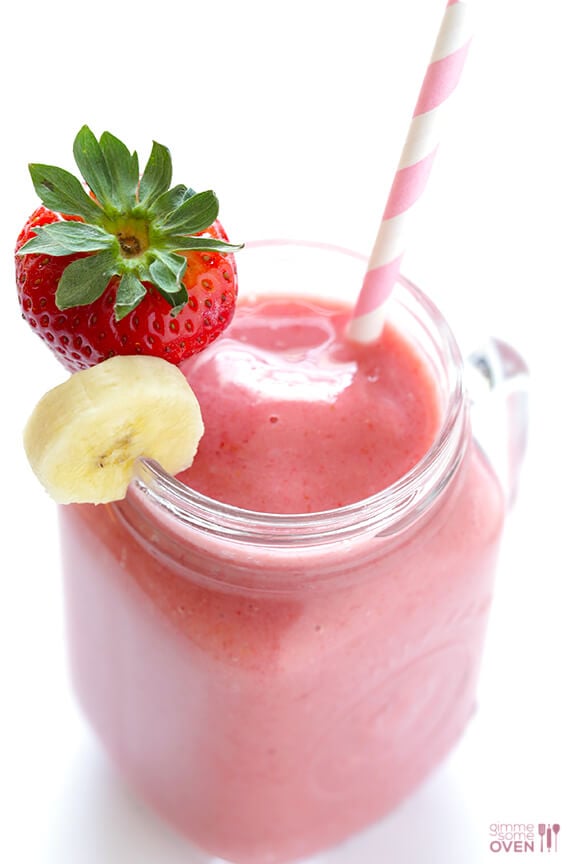 Share this Post
Read more: smoothies with greek yogurt and fruit