This Bell Pepper Sandwich is breadless and incredibly delicious. It's essentially ham and cheese panini with peppers in lieu of bread, making it both unique and gluten-free. And it's huge crowd pleaser.
This recipe is such a fun way to make a sandwich without bread.
As many of you know, since my (now 18-year-old! GASP!) son has Celiac Disease, I'm always trying to come up with new, awesome gluten-free recipes.
This Bell Pepper Sandwich is exactly that.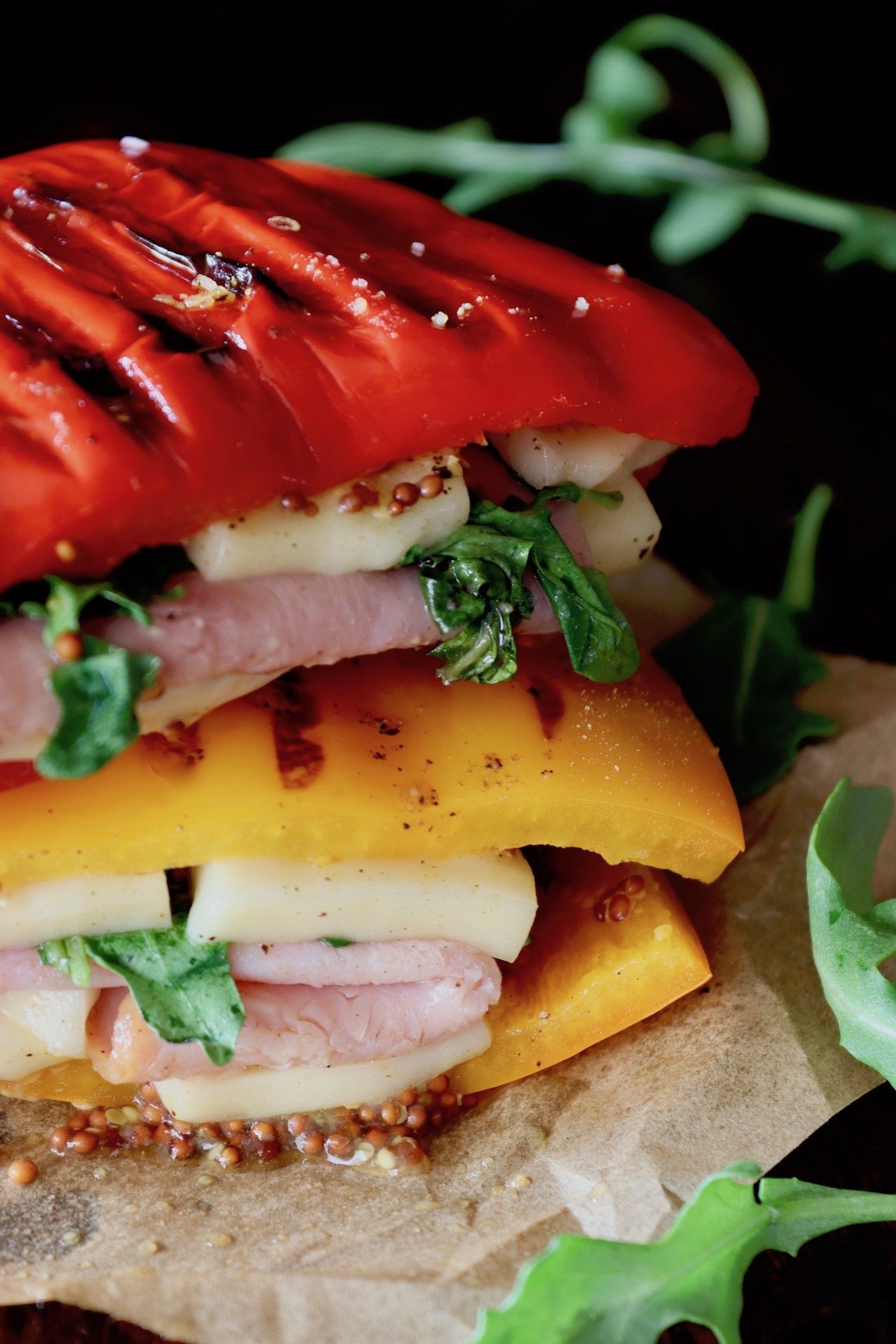 Bell pepper is the "bread," and it's delicious with the nut-like flavor of the Gruyère — melting beneath a slightly sweet slice of ham, peppery arugula, and tangy mustard.
A truly magical flavor combination.
And this beautiful recipe can be made inside of 20 minutes!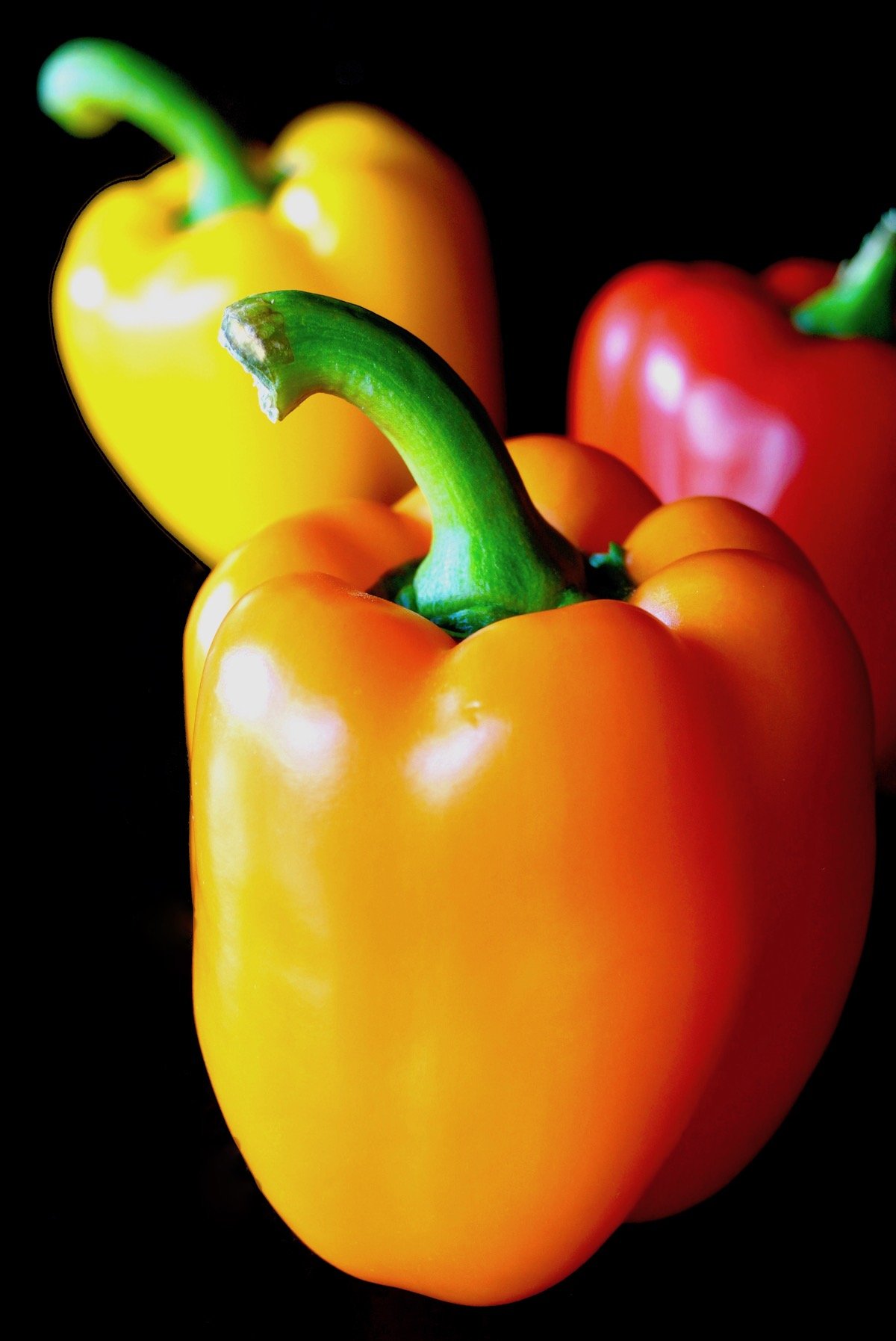 We've already mentioned some of them, but let's check out this list of all the things this bell pepper sandwich is, and can be called, shall we?
A ham and cheese sandwich.
A breadless sandwich.
A grilled cheese sandwich.
A gluten-free sandwich.
A Keto-friendly sandwich.
And a Panini sandwich.
And back in the day, when I used to create the longest recipes titles ever, I would've called it something like: Gluten-Free, Breadless, Grilled Cheese Bell Pepper Sandwich with Ham and Arugula. Ridiculous! 🤣
How to Make Them
You can make this on a stove-top grill or griddle, though if you have a panini press, it's the best choice.
– Cut the peppers into what will become the "bread" by cutting a bit off the top and bottom, and removing the membranes and seeds.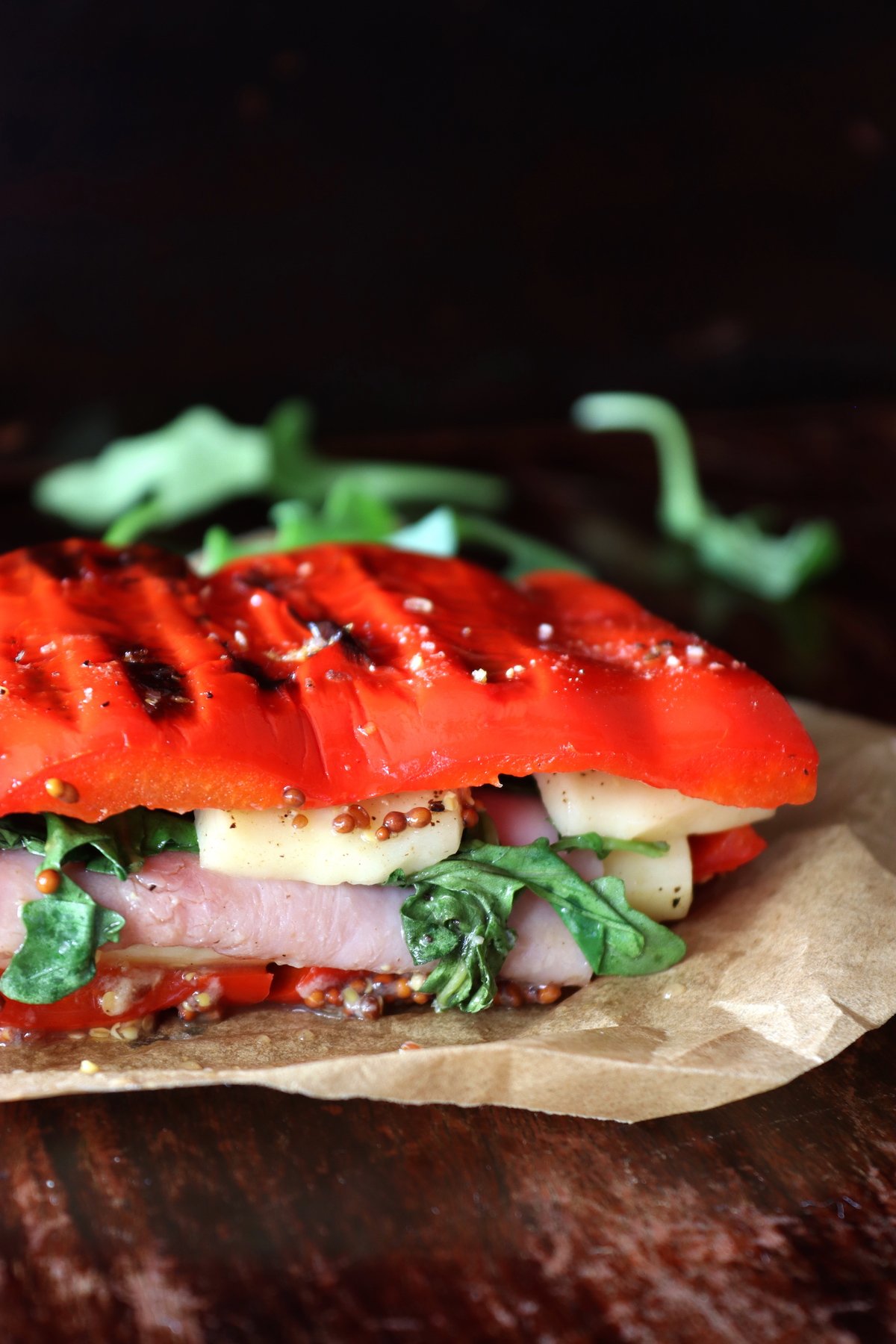 – Make a slit that goes only halfway through the pepper, on each side. This way, when it's pressed down, it will easily fold.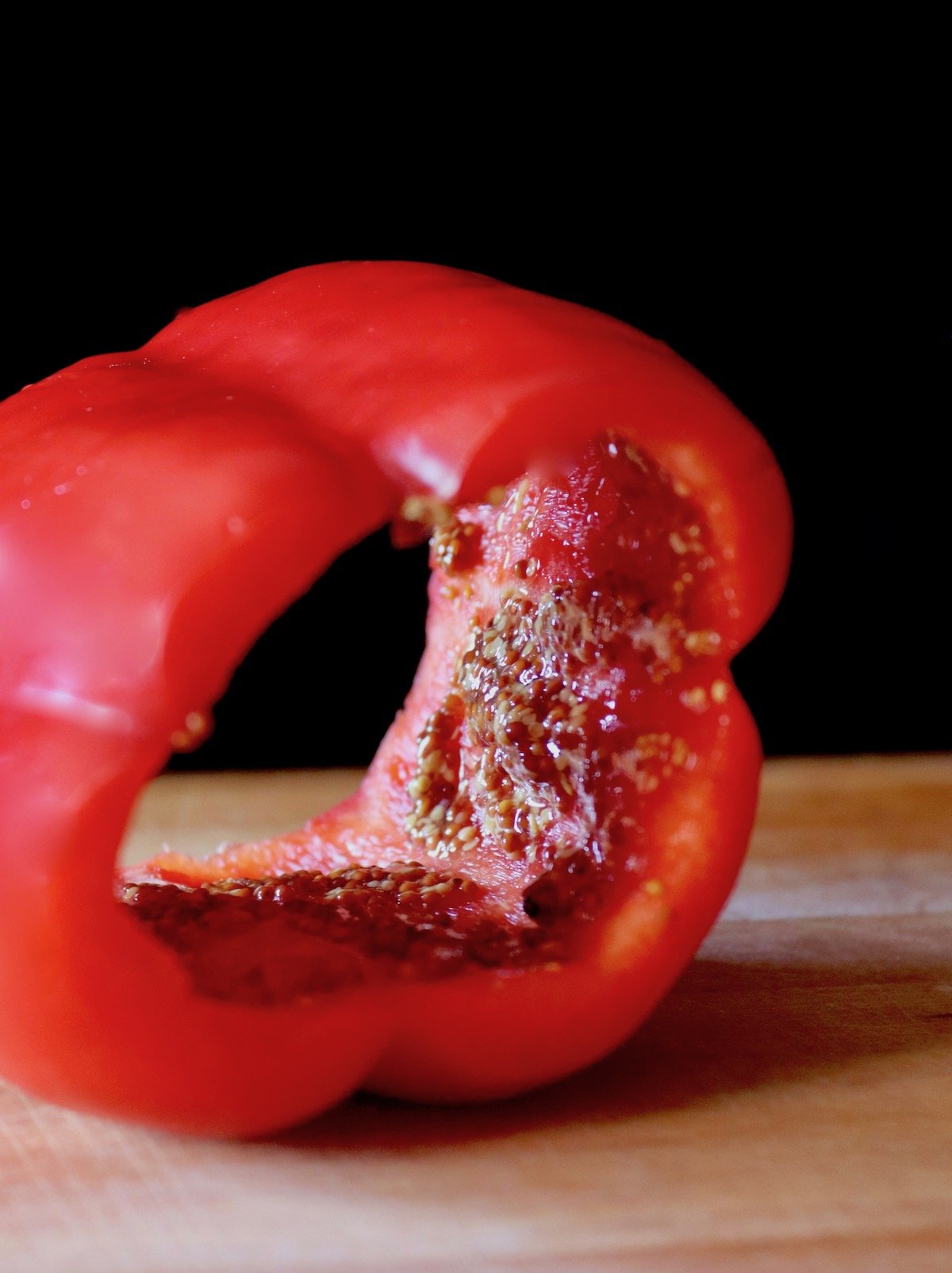 – Add the mustard, ham, cheese and arugula inside the pepper.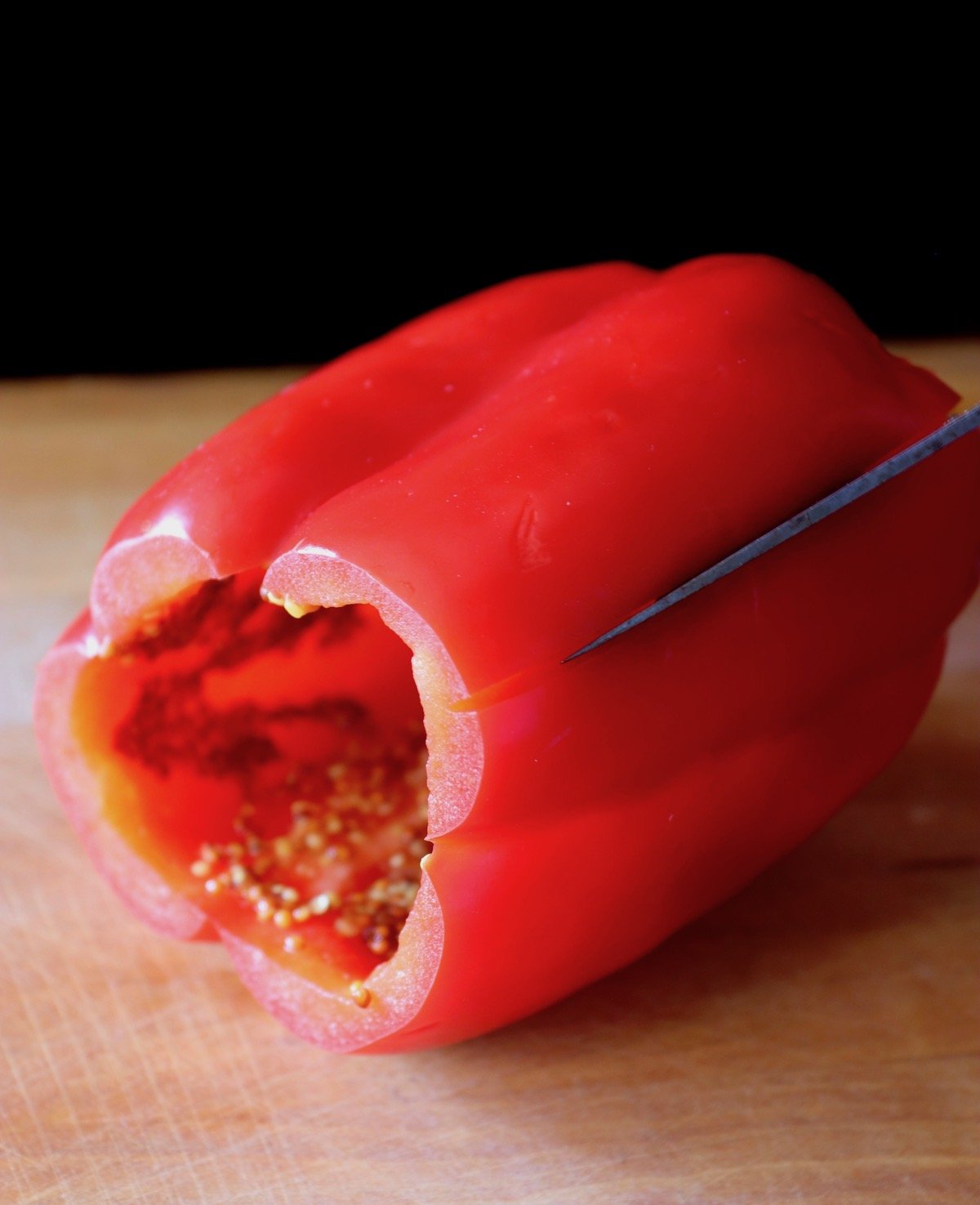 – Place the filled pepper on the bottom plate of the panini press.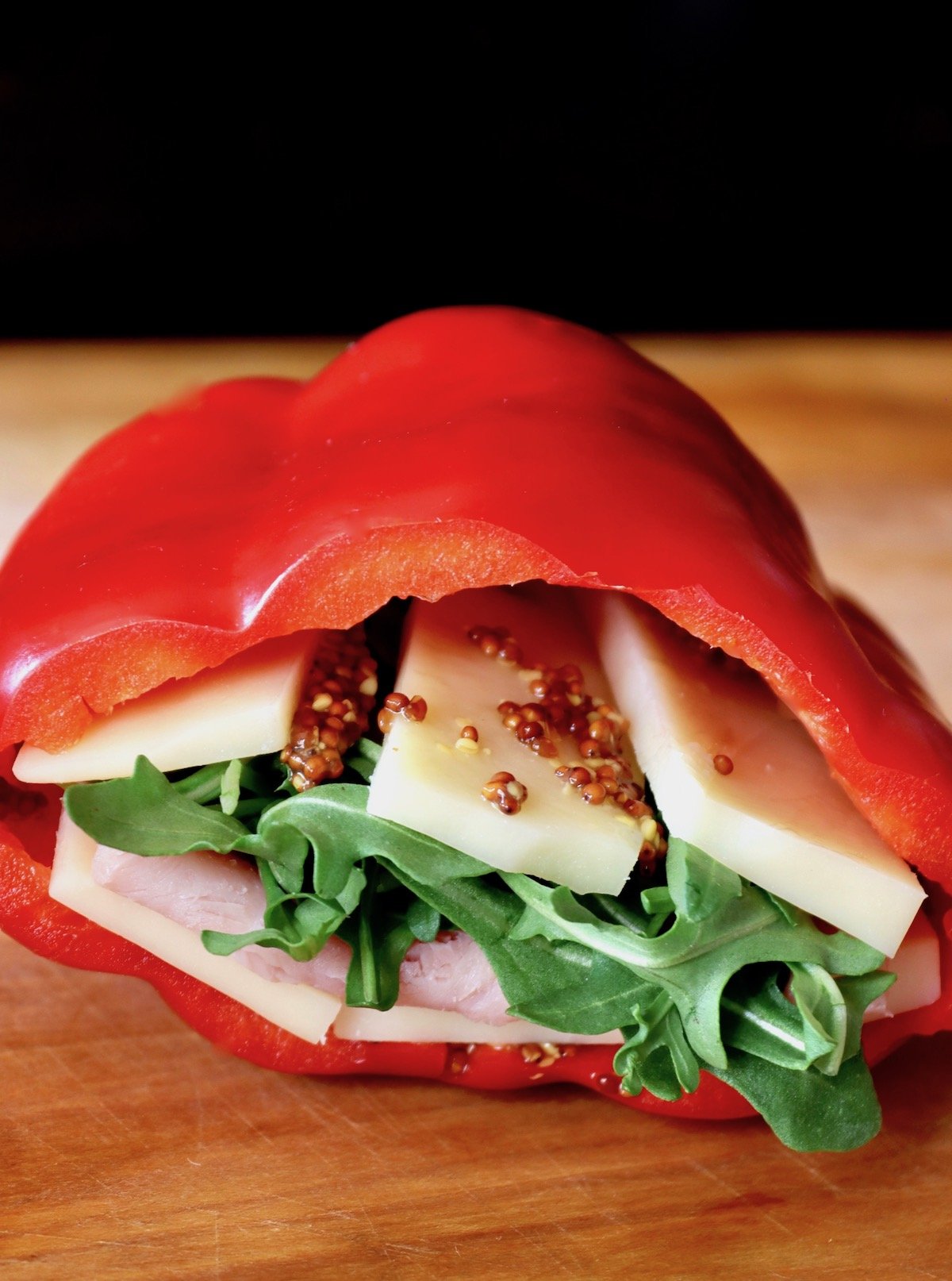 – Drizzle with olive oil and sprinkle with salt and pepper. Then grill the sandwich.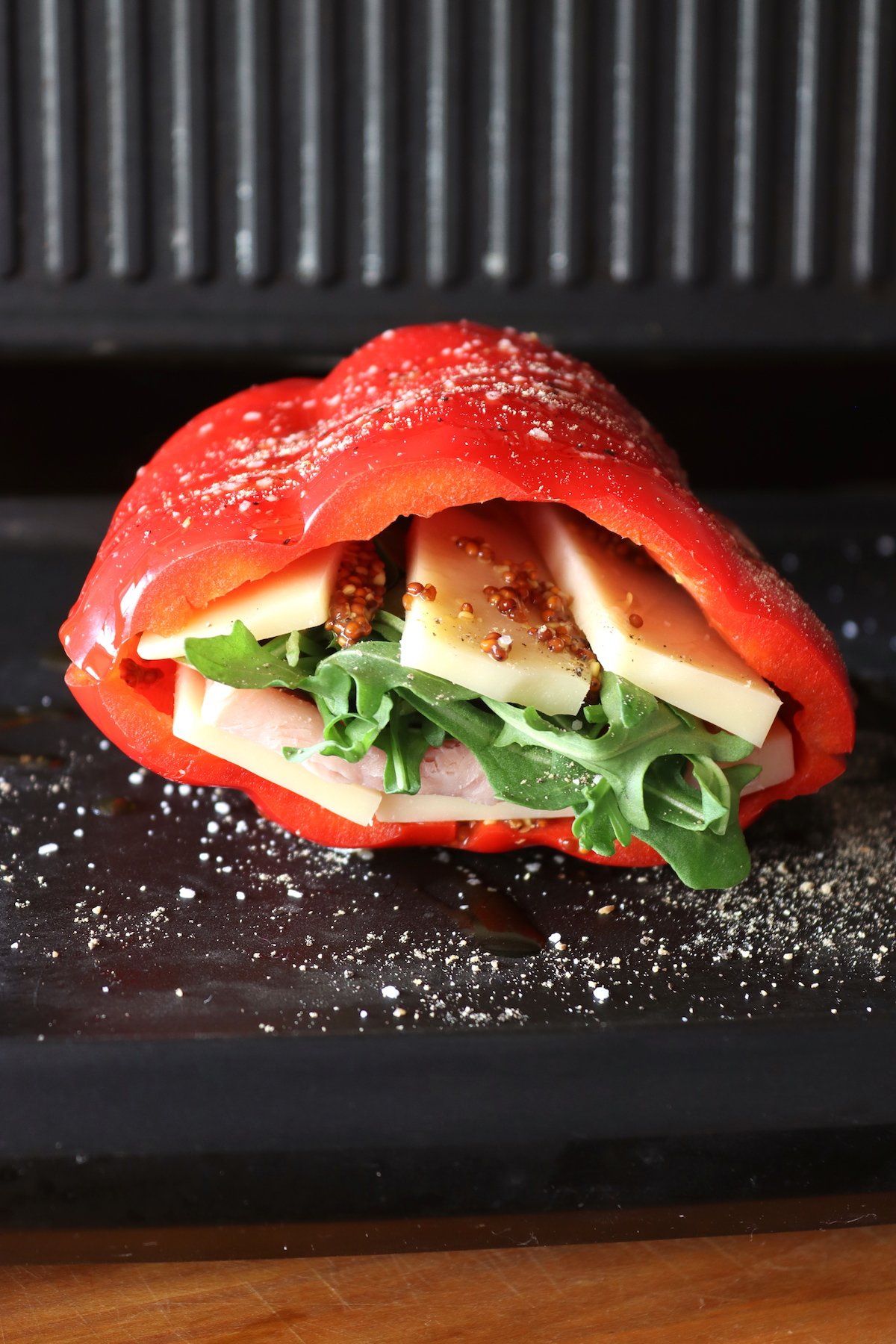 (More detailed instructions are below.)
The bell pepper sandwich is a fabulous lunch or dinner, and you can also cut it into small bites to have them as appetizers or hors d'oeuvres. They'd be great for a cocktail party this way.
Recipe Tips and Substitutions
You can of course mix this up with your own favorite cheese, greens, etc. Swiss, Mozarrella, Cheddar, it's your call. Hard cheeses are typically best for this recipe. Spinach, chard or kale are some alternative greens you can use. Or fill it with anything else you like, tomatoes, bacon, turkey, etc.
Not a fan of grainy mustard? Use whatever your favorite is.
Vegetarian? Skip the ham and add a thin tomato slice.
Do you have to cook a bell pepper sandwich?
It's much easier to eat a bell pepper sandwich if it's cooked because the pepper becomes softer. That said, it's also okay to eat it raw. It'll still be delicious, just with a much crunchier texture. And in the case of this recipe, the cheese will be firm and not melted.
I hope you love and try a bell pepper sandwich!
Here are a few more breadless sandwiches:
Spiced Pork and Mango Chimicurri Lettuce Wrap
Pepper Jack Turkey & Pickled Onion On Lettuce
Banh Mi Cucumber Subs
Enjoy!
Cooking On The Weekends is a participant in the Amazon Services LLC Associates Program, an affiliate advertising program designed to provide a means for sites to earn advertising fees by advertising and linking to Amazon.com.
Through this article, we hope to help you understand Ham and roasted red pepper sandwich
Detail: 🔗