A delightful and timeless classic, the 7UP Cake is a moist and tender lemon pound cake that exudes old-fashioned charm. This 7UP-infused bundt cake is drizzled with a homemade lemon glaze, elevating its flavors to new heights. Whether you're craving a slice for dessert or want to impress guests at a special occasion, this recipe is sure to hit the spot.
The Magic of 7UP in Baking
You might be wondering, what does 7UP do in baking? Well, 7UP acts as an alternative leavening agent to baking soda or baking powder. Its carbonation helps the cake rise, while the soda itself serves as the liquid in the batter. The result? A cake with a fine crumb, delicate texture, and a subtle hint of lemon flavor that takes it over the top!
Recipe Ingredients
To create this delicious cake, you'll need a few common ingredients for both the cake and the icing:
For the Cake
Butter: Use unsalted butter at room temperature.
Sugar: Regular granulated white sugar.
Eggs: Bring them to room temperature.
Lemon: Juice and zest, freshly squeezed for the best flavor.
Vanilla Extract: Opt for pure vanilla extract.
Cake Flour: Choose cake flour for a lighter, fluffier, and more tender texture.
7UP Soda: Traditional 7UP works best, but you can experiment with other lemon-lime flavored sodas like Sprite or Mountain Dew.
For the Icing
Powdered Sugar: Also known as confectioner's sugar, it forms the foundation of the sweet and smooth icing.
Lemon: Fresh lemon juice and zest provide a tangy citrus flavor.
Milk: Alternatively, you can use 7UP instead.
How to Make 7UP Cake
Creating this delectable dessert is easier than you might think. Let's break it down step by step:
Grease the Pan: Liberally grease a 10-inch bundt pan with baking spray or use butter/shortening followed by a dusting of flour. Ensure proper greasing to prevent the cake from sticking and losing its top.

Make the Cake Batter: Cream together the butter and sugar until smooth. Add the eggs, lemon juice, lemon zest, vanilla extract, and salt, mixing until well combined. Gradually add the cake flour, alternating with the 7UP, and mix until just combined.

Bake: Pour the batter into the prepared bundt pan and bake in a preheated oven until a toothpick inserted into the center comes out clean.

Invert: Allow the cake to cool in the pan for about 20 minutes before inverting it onto a wire rack or cake plate to cool completely. You can choose to flip the cake back over to pour on the icing, as shown in the pictures, to get that rustic look and ensure the glaze seeps into every nook and cranny.

Ice: Once the cake has cooled, whisk together the icing ingredients. Drizzle the icing over the cake, giving it a few minutes to set before slicing and serving.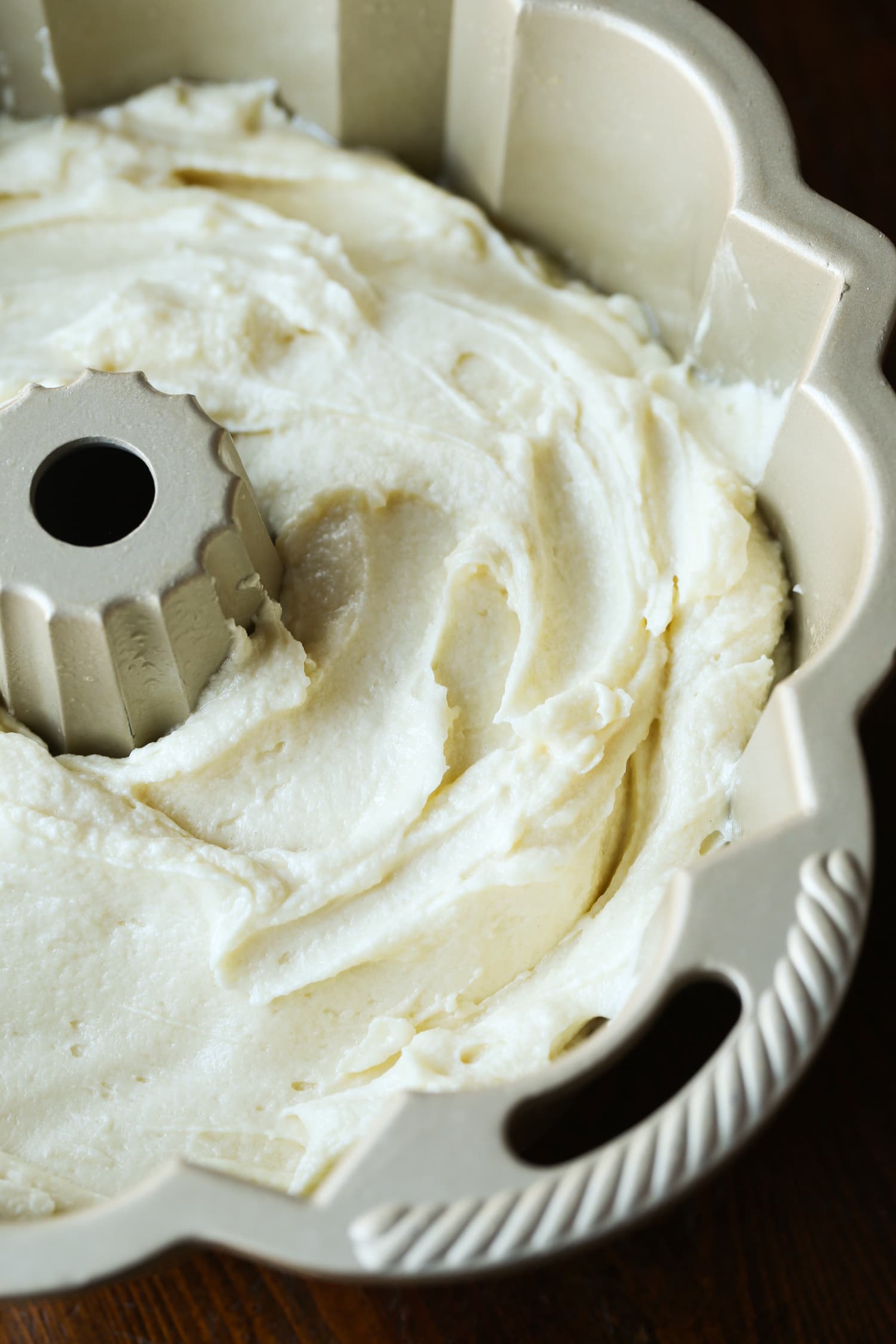 Secrets to a Moist Pound Cake
There are a few key factors that contribute to the unbelievably moist and tender texture of this bundt cake:
Use Real Butter: The fat content in real butter gives the cake an ideal texture compared to margarine or other substitutes.

Use Room Temperature Ingredients: Allowing the butter and eggs to come to room temperature before starting not only helps them combine easily but also leads to better lift and moisture in the cake.

Store at Room Temperature: For the best taste and texture, store the cake airtight at room temperature rather than in the fridge. Surprisingly, the flavor and texture even improve over time!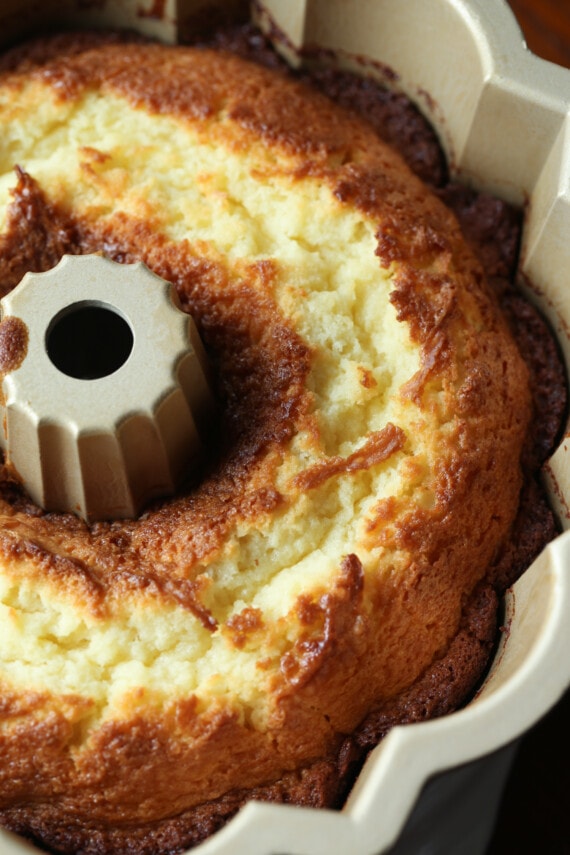 Variation Ideas
If you want to add a little twist to this beloved 7UP Cake, here are a couple of variation ideas:
Use Lemon Extract: Incorporate additional extracts for another layer of flavor. If you use lemon extract, you can omit the lemon zest.

Use a Different Pan: While this recipe is perfect for a bundt pan, you can experiment with different shapes and sizes. Loaf pans, 9-inch round pans, or even a single 9×13 baking pan are great alternatives. Just note that the baking time may need adjustment.
Cake Mix Version
Feeling a bit nostalgic? You can make this recipe using a cake mix and instant pudding mix. Here's how:
1 (15.25) ounce box yellow cake mix (without pudding)
1 (4-ounce) box instant lemon pudding
3/4 cup 7UP soda
4 large eggs, room temperature
3/4 cup vegetable oil
Mix the dry cake mix, instant pudding (just the dry mix), 7UP, oil, and eggs in your stand mixer for 30 seconds to combine, then beat on medium speed for 2 minutes. Bake at 325°F in a bundt pan for 35-45 minutes or until a toothpick comes out clean.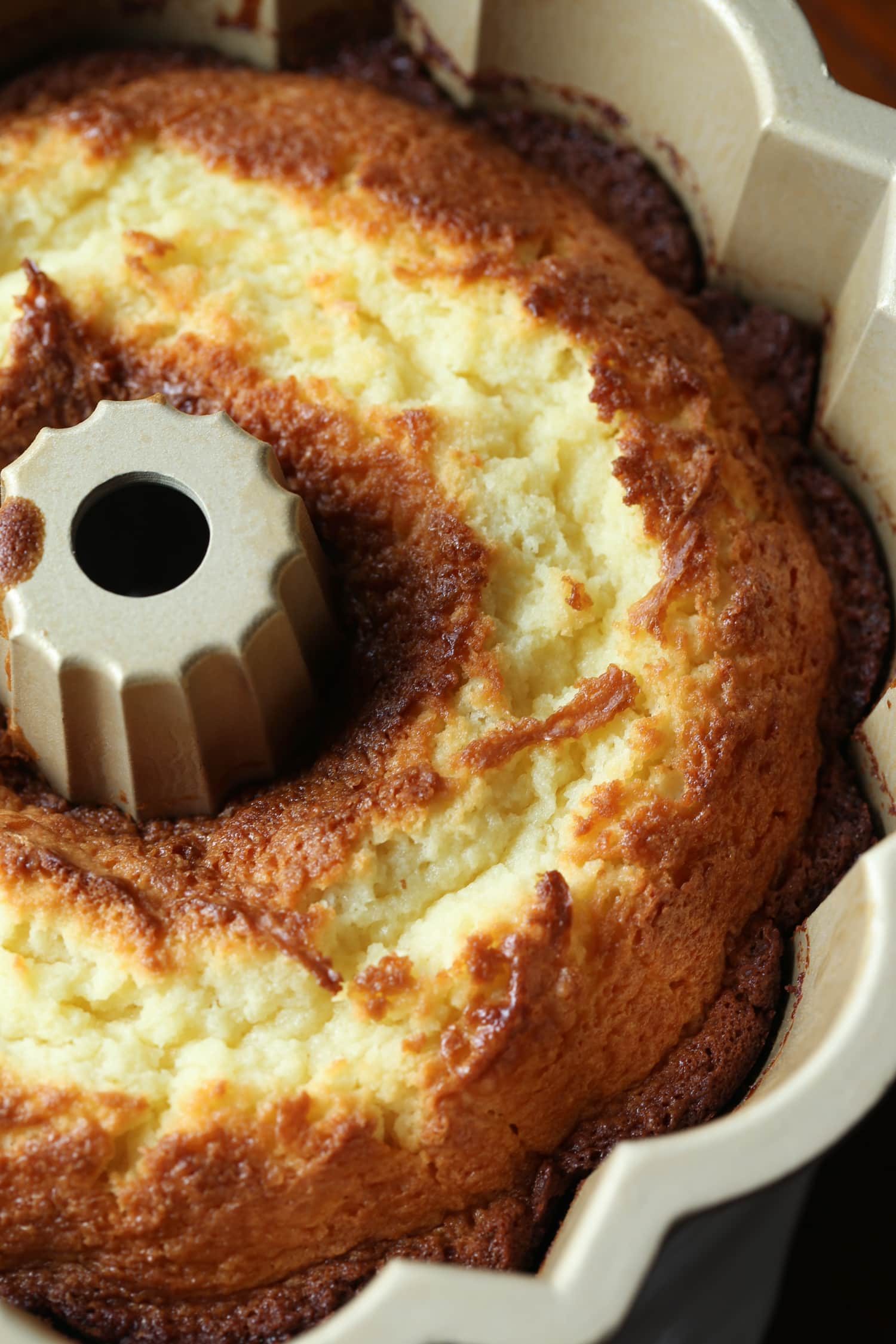 How to Store and Freeze the Cake
To ensure the longevity of your 7UP Cake, follow these storage guidelines:
Store: Keep the bundt cake airtight at room temperature for up to 3 days. For optimal texture and freshness, avoid refrigerating it. However, if you want to extend its shelf life, you can store it in the fridge for up to one week. It's recommended to store individual slices in airtight containers or wrap the entire cake in plastic wrap to prevent drying.

Freeze: If you'd like to freeze the cake for future enjoyment, wrap it tightly in plastic wrap and cover it with an additional layer of aluminum foil to protect it from freezer burn. The cake can be stored frozen for up to 3 months. Remember to thaw it at room temperature before serving.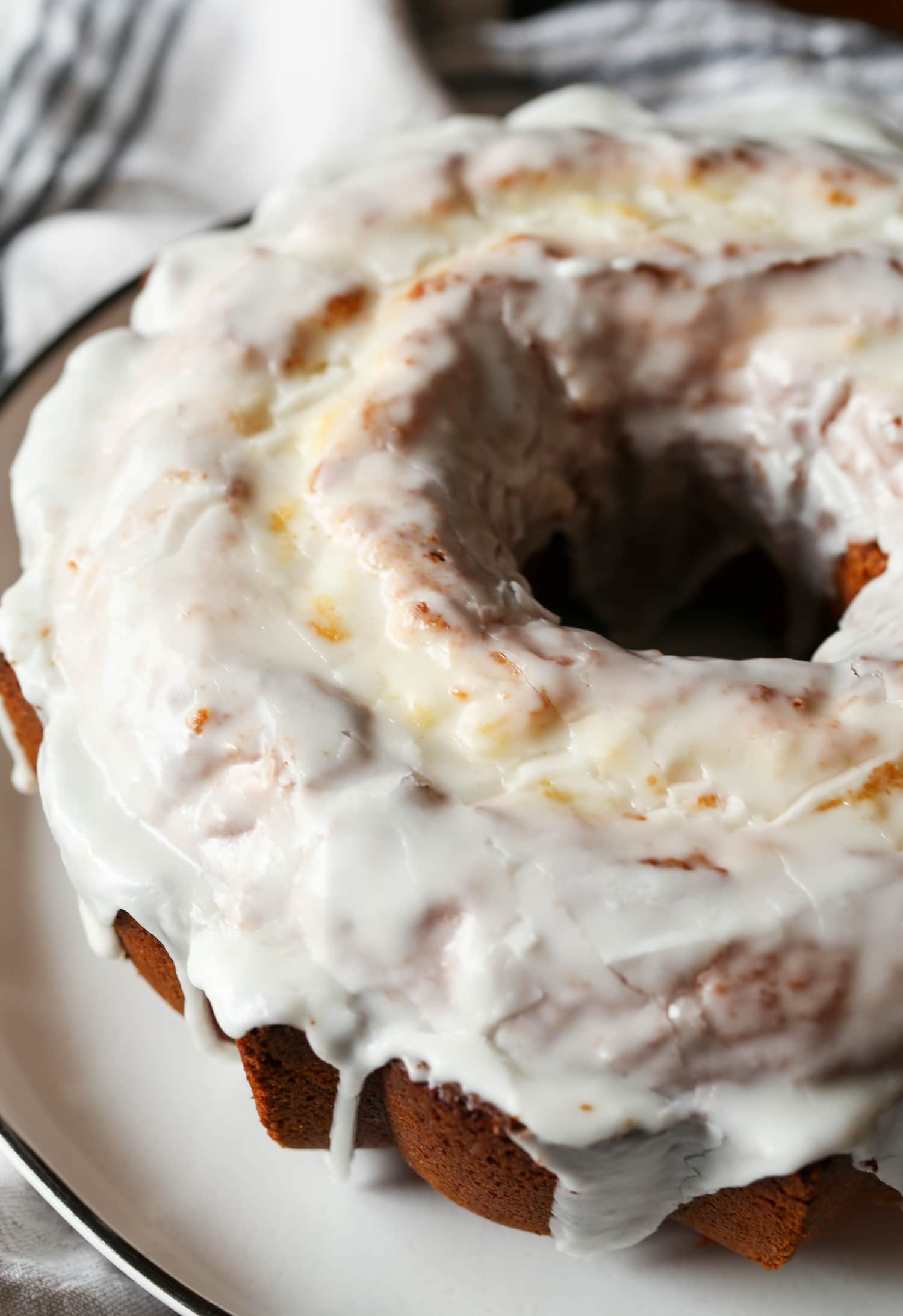 More Bundt Cakes to Explore
If you're a bundt cake aficionado, here are a few more delightful options to try alongside the 7UP Pound Cake:
Sour Cream Blueberry Bundt Cake
Orangesicle Bundt Cake
Praline Bundt Cake
Meyer Lemon Bundt Cake
Marble Pound Cake
PIN for later: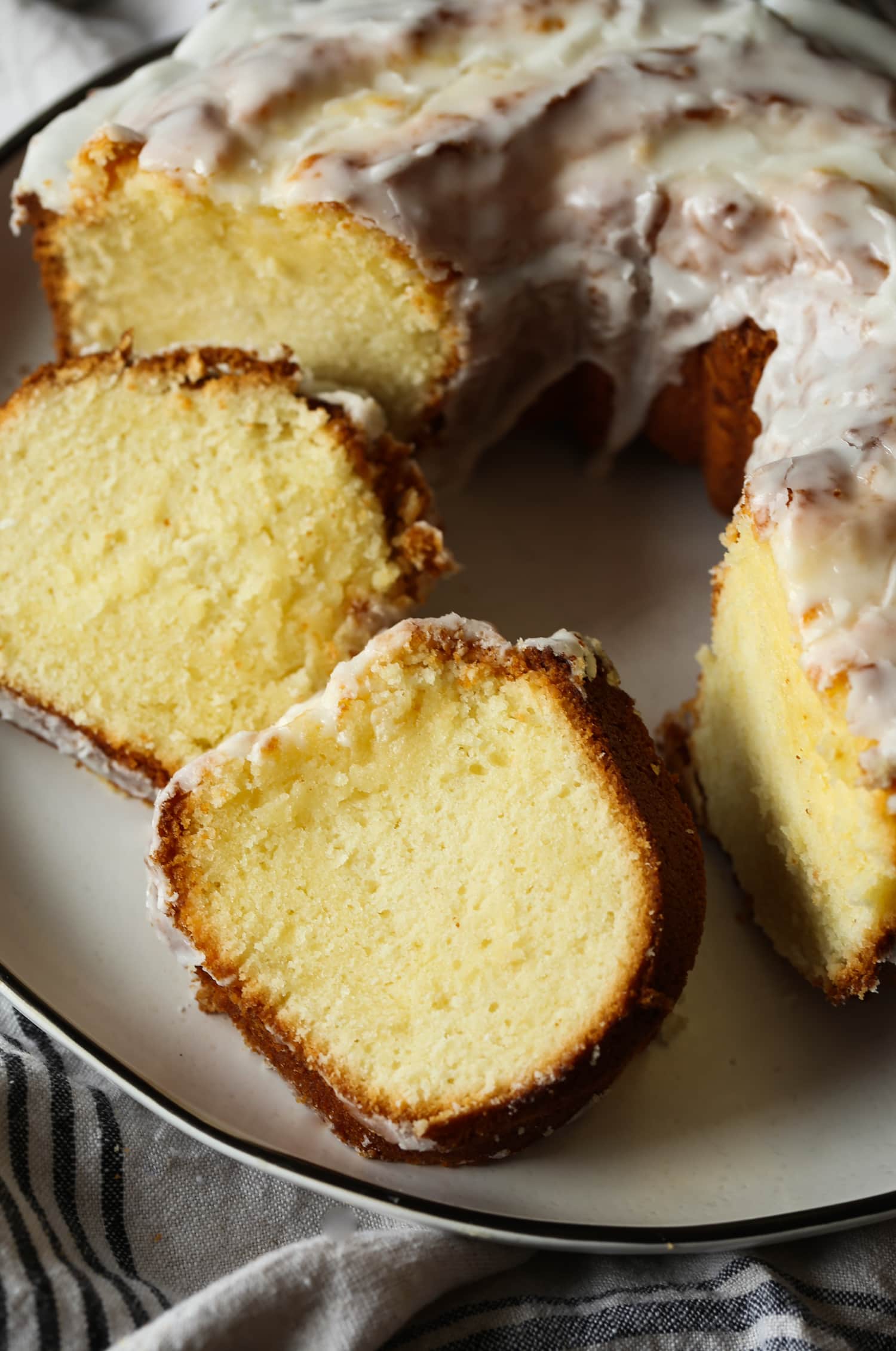 Enjoy the goodness of this classic 7UP Pound Cake with every bite. It's a dessert that stands the test of time, bringing joy to any occasion. So grab your bundt pan and get ready to create a moist and delicious masterpiece that will impress your family and friends. For more mouthwatering recipes, visit Family Cuisine. Happy baking!