Looking to end your date on a sweet note? Indulge in the most exquisite desserts in Orlando that will make even the simplest date feel extraordinary and unforgettable. Whether you're a fan of ice cream, decadent baked goods, or unique confections, these over-the-top dessert options are guaranteed to satisfy your sugar cravings. So, let's dive into the mouth-watering world of desserts in Orlando!
Ice Cream Desserts in Orlando
Krungthep Tea Time: Baked Butter Toast
At Krungthep Tea Time, a charming Winter Park tea bar, you can enjoy deconstructed Thai dishes alongside a delightful selection of teas. Don't let the name fool you, because their Baked Butter Toast is a dessert extravaganza. Indulge in the Sleeping Beauty Brick Toast, featuring organic honey, Nutella, banana, and vanilla ice cream. Or try the CHA-CHA Butter Toast, with honey, green tea pocky candy, and matcha ice cream. Whichever you choose, these toast delicacies will satisfy your sweet tooth.
Toothsome Chocolate Emporium & Savory Feast Kitchen: Red Velvet Milkshake
Immerse yourself in the world of Toothsome Chocolate Emporium, located in Universal Orlando CityWalk. This whimsical confectionery offers a wide range of sugary delights, including their famous grandiose milkshakes, served in charming mason jar-like containers. From Red Velvet to Marshmallow Crisp, Key Lime Pie to Chocolate x 5, you'll find a flavor that suits your taste buds perfectly.
Pro Tip – Keep an eye out for seasonal flavors and dairy-free options!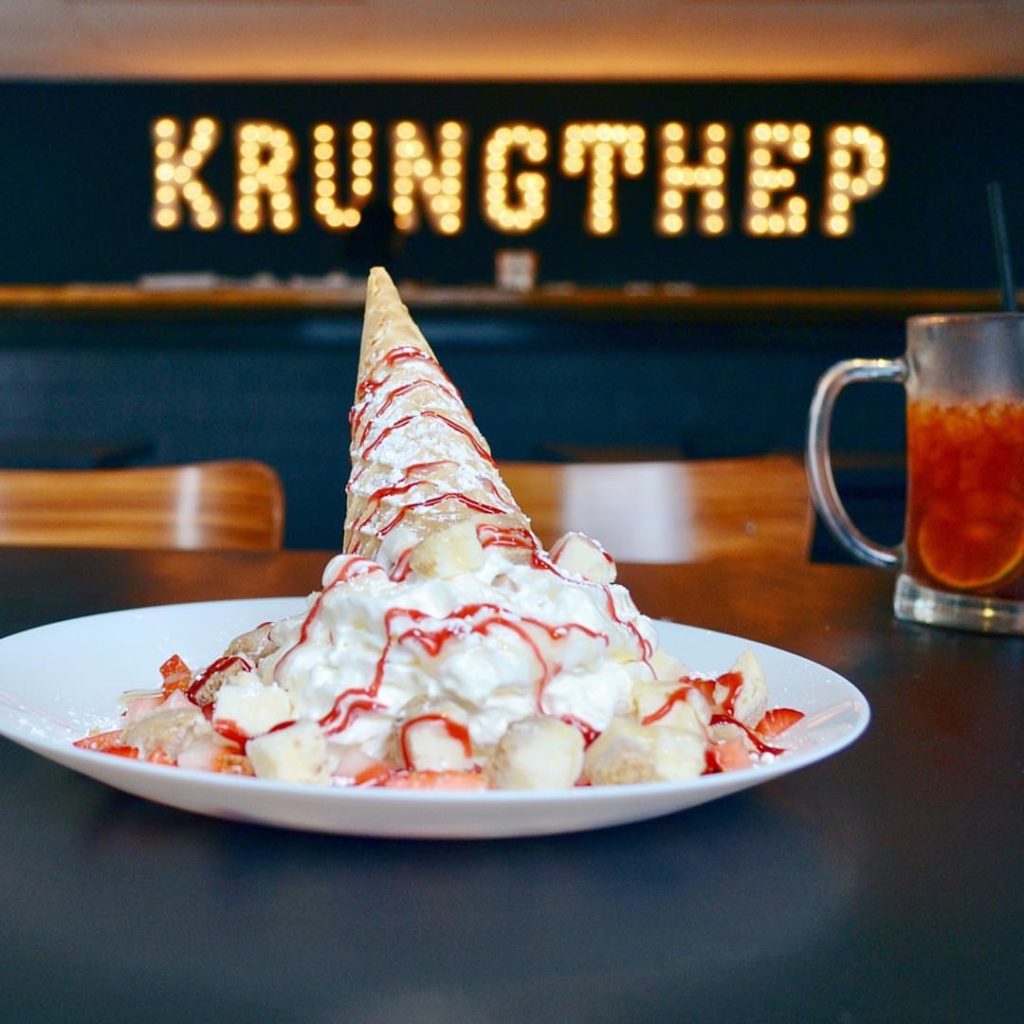 Better Than Sex Dessert Restaurant
For a seductive and intimate dessert experience, head to Better Than Sex Dessert Restaurant in Ivanhoe Village. With sultry photos adorning the walls, chic chandeliers, and private dining tables, this spot exudes a romantic ambiance. Indulge in menu items like The Fever, Fork-You Fondue, Peanut Butter Perversion, Tongue Bath Truffle, or Cookie Nookie Pie. And don't forget to pair your dessert with a glass of wine rimmed in chocolate. Make sure to reserve a table in advance, as this cozy venue fills up quickly, especially on weekends.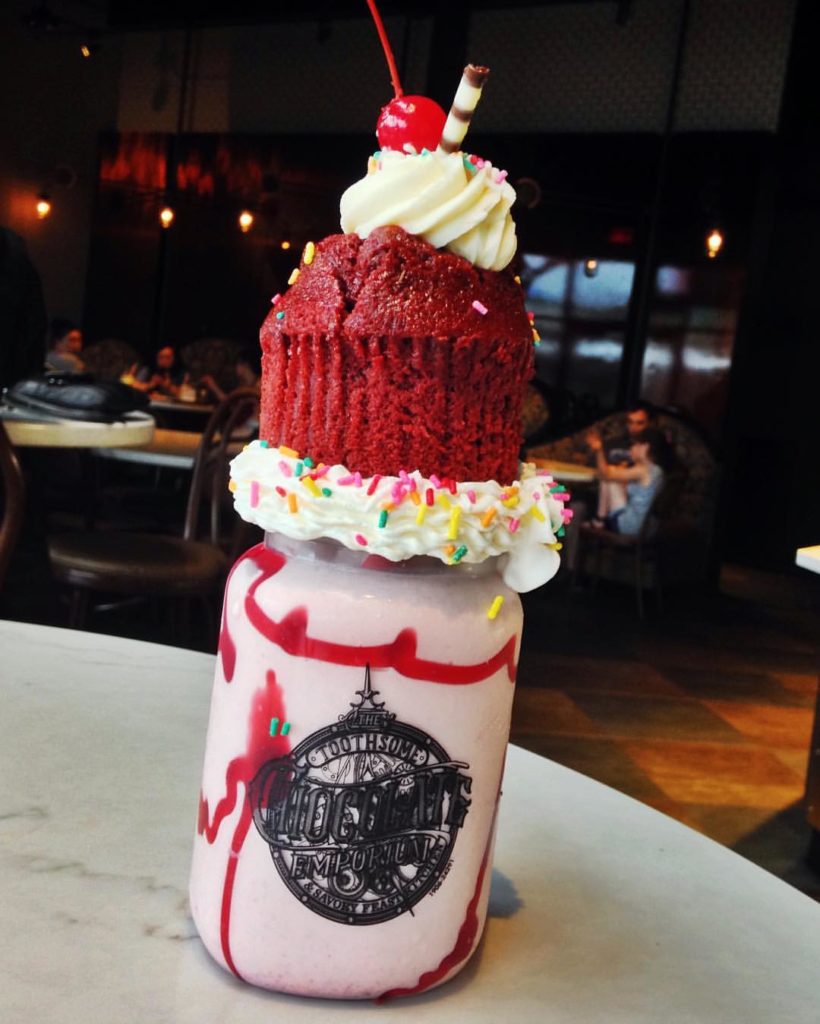 Planet Hollywood Observatory: Cosmic Cotton Candy Milkshake
Visit the fun-filled Planet Hollywood Observatory at Disney Springs for a memorable dessert experience. Aside from the lively atmosphere and occasional spontaneous singing, the desserts here are truly out-of-this-world. Try the extraterrestrial Cosmic Cotton Candy milkshake, topped with candy, cotton candy, and a lollipop. Additionally, don't miss the Star Jars, which are sure to amaze you, or the Planet Meltdown, where a chocolate sphere is melted tableside to reveal a double chocolate fudge cake.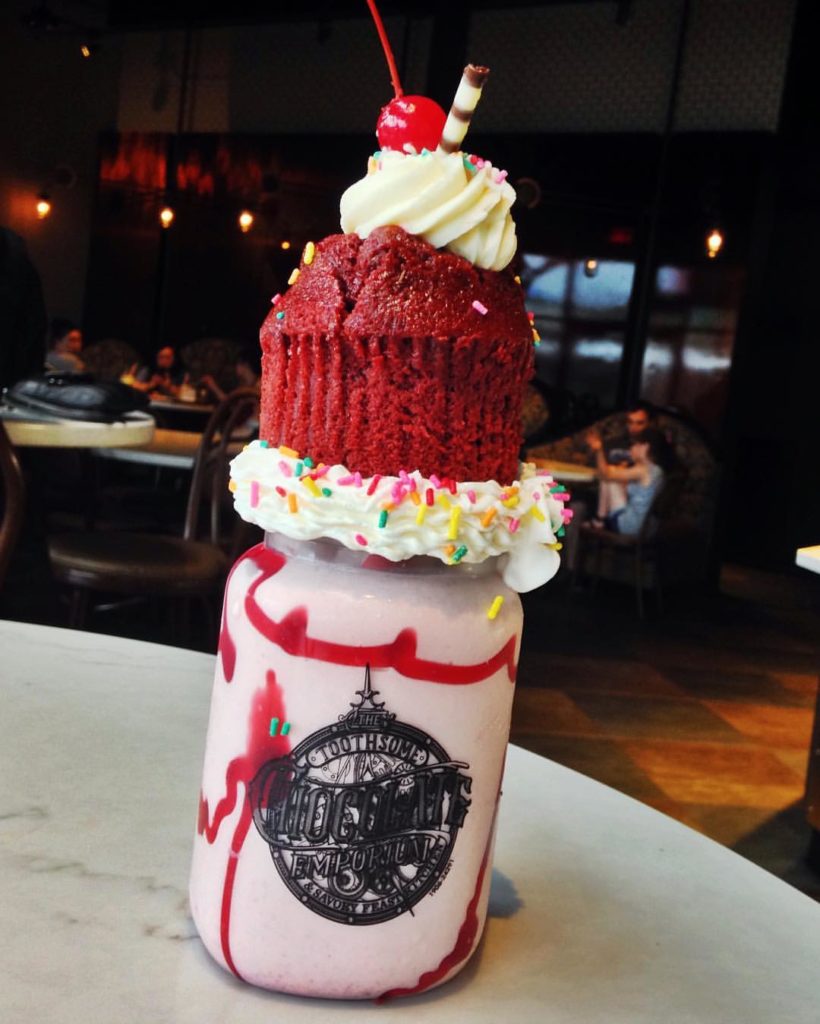 Coca-Cola Store Orlando – Float Flight
If you're looking to cool down on a hot day, head to the rooftop beverage bar at the Coca-Cola Store in Disney Springs. Here, you and your partner can enjoy sixteen Coca-Cola beverages from around the world, each served with a scoop of creamy vanilla ice cream. At only around $10 per tray, this affordable option allows you to enjoy a variety of flavors while satisfying your sweet cravings.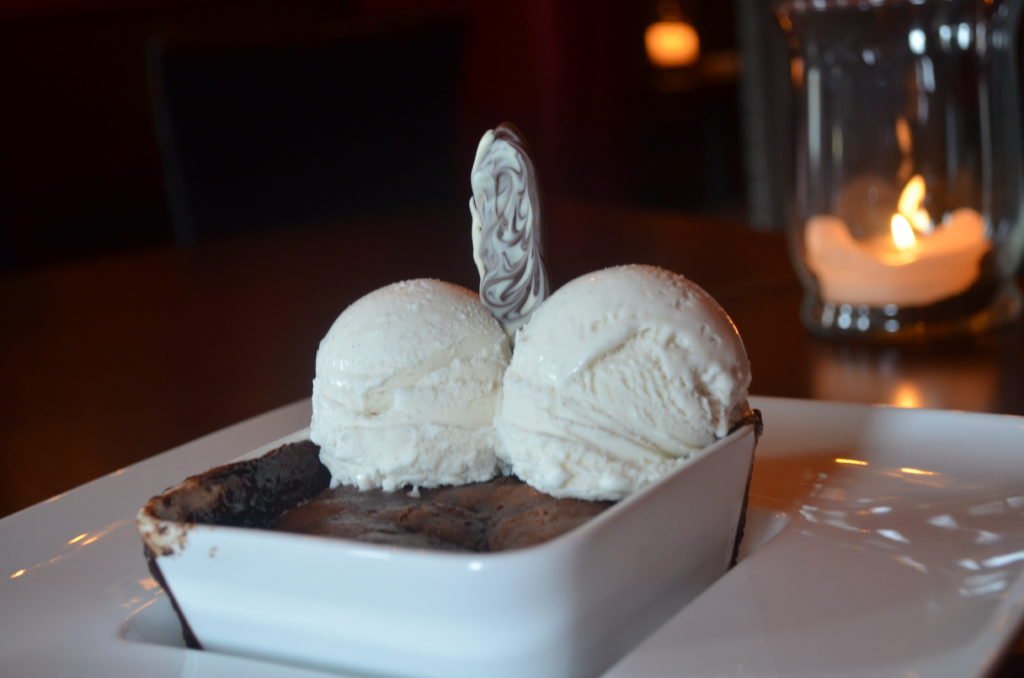 ICE & BITES CAFÉ – TAIYAKI
Escape the scorching Florida heat by stepping into the refreshing oasis of Ice & Bites Café. With fresh ingredients sourced from local markets and recipes crafted on-site, this Korean-inspired café offers a truly unique dessert experience. Their Taiyaki is both visually striking and delicious. Create your own masterpiece by choosing your favorite ice cream flavor, two toppings, and one sauce, all served inside a delightful fish-shaped waffle cone. Prepare yourself for a truly "yum-o" experience!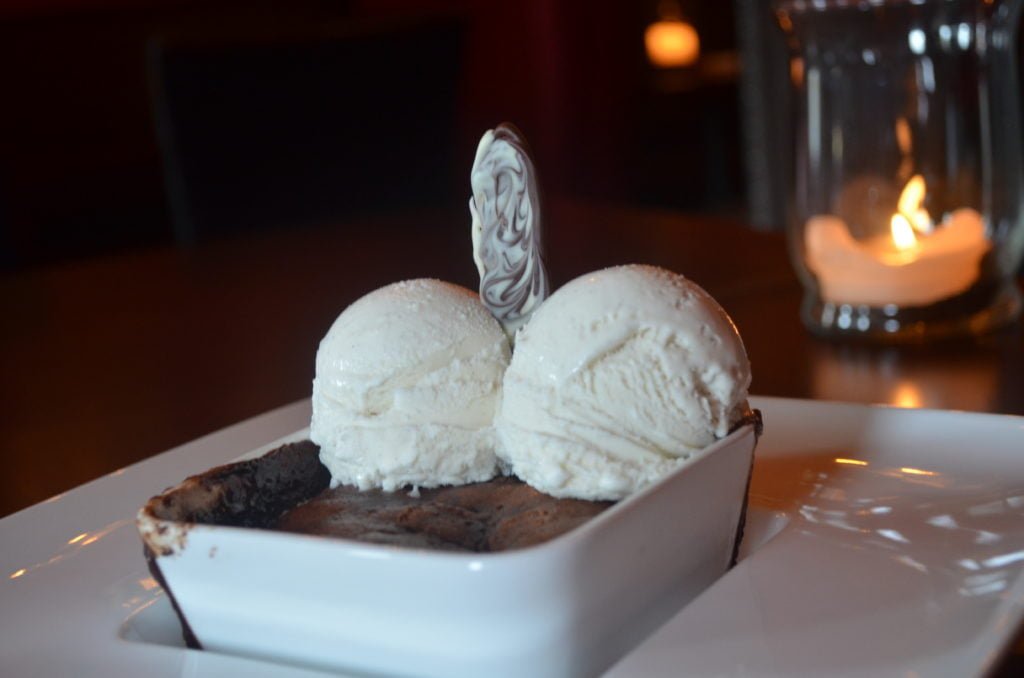 Tableside S'Mores at Bigfire Universal Orlando
If you're seeking a date night filled with excitement and delectable treats, head to Bigfire at CityWalk, Universal Orlando. Their tableside s'mores offer a memorable and interactive dessert experience. Get creative and experiment with various fixings to make your own unique s'more. The vibrant atmosphere of CityWalk adds an extra level of energy, making this experience one of the best dessert options in Orlando.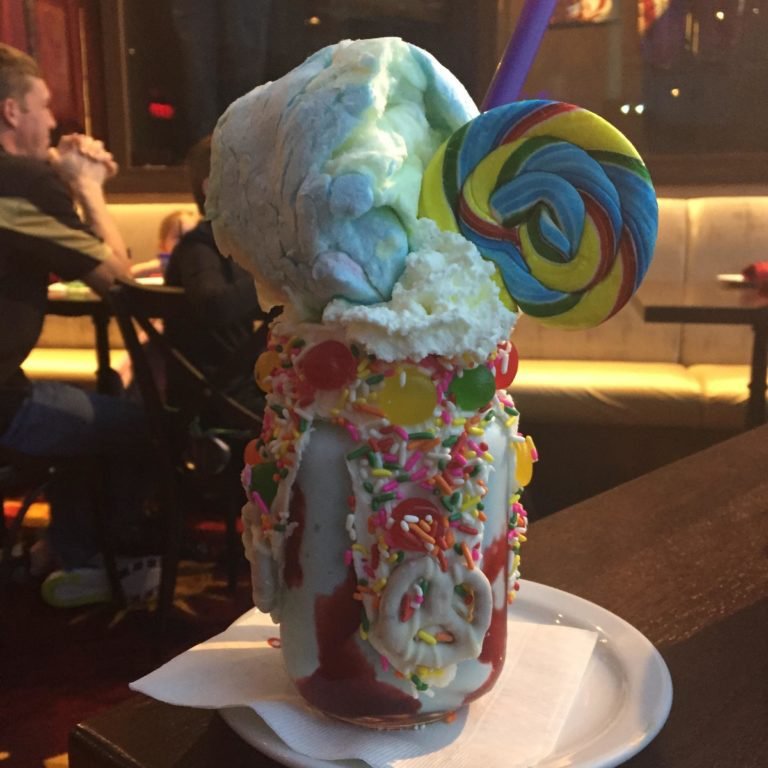 Cookies and Cream Crepe Cake at Light on the Sugar
Once you've tasted the cream puffs or crepe cakes from Light on the Sugar, you'll instantly fall in love. For a rich chocolate experience without the guilt, try their Cookies and Cream Crepe Cake. This heavenly creation is light, creamy, and utterly satisfying. And it looks just as impressive as it tastes!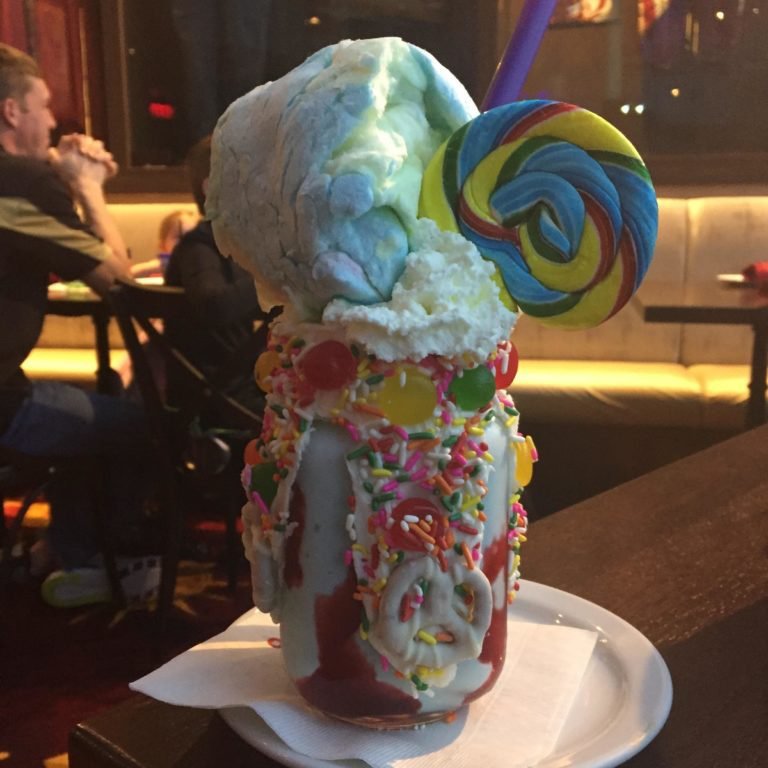 Other Favorite Dessert Spots in Orlando
Looking for more dessert options in Orlando? Check out these other favorite restaurants:
Kelly's Homemade Ice Cream – multiple locations
The Dolly Llama – Winter Garden
Dolce – Thornton Park
The Glass Knife – Winter Park
Now that you have a comprehensive guide to the best desserts in Orlando, it's time to treat yourself and your loved ones to an unforgettable sweet experience. Don't miss out on these delectable delights that are sure to satisfy your sweet tooth!