I wrote this post in March of 2015, nearly 5 years ago. Since then, it has generated a wealth of vitriol and praise. Back then, there was no one else writing about french bulldogs. This post was #1 before I got too busy with life, and now there are too many people out there giving bad advice. So, I'm coming back.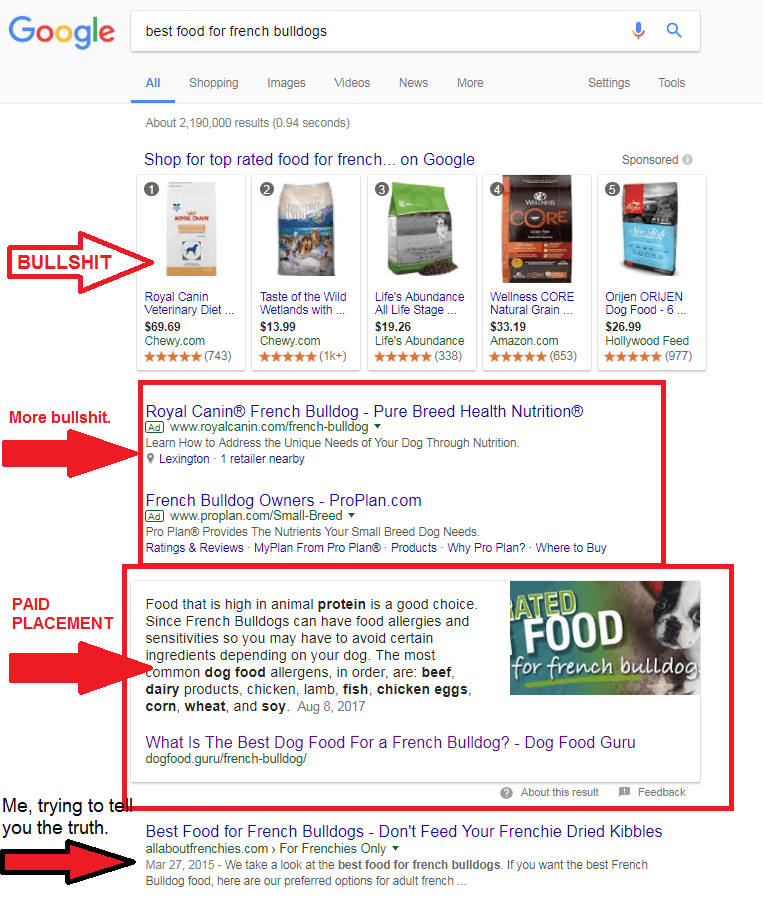 A lot of the hate this post has received is more less because I am espousing a whole-food raw diet for french bulldogs (that's only partially true). While I do encourage everyone to cook meals for their french bulldog-I also use this post as a medium for letting people know there are commercial alternatives that provide most of the convenience of feeding ready-made kibbles with the benefits of a mostly raw diet. Every french bulldog food recommended in this post requires you to ADD MEAT. These are not complete foods because that does not exist, no matter what the bag promises.
There are some great recipes near the bottom. The most important thing to note, if you get nothing else from this post, is that you should absolutely get the opinion of your veterinarian as well as use a nutrition calculator to ensure you're feeding the correct amount to your french bulldog. Below is a calculator I use that you can find here.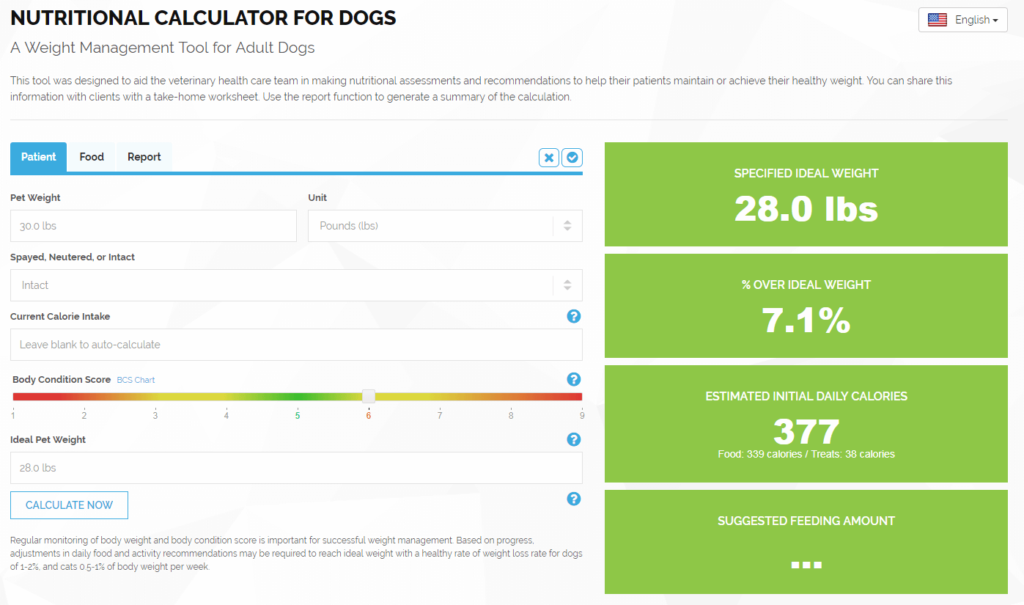 You cannot simply go to a Wal-Mart and buy any ole dog food and feed it to your french bulldog. Pet food manufacturers employ every trick possible to make you confident you're making the right choice by purchasing their brand. Pet food manufacturers have one singular interest: your money. They do not care about your pets. It is incumbent upon you to do your diligence and ensure that you're feeding your french bulldog the healthiest possible foods.
The best food for french bulldogs is a diet mostly comprised of meats with some portions of nutrient-dense vegetables for supplemental vitamins and minerals. Raw meaty bones, organ meats (wonderful), hardy vegetables (in smaller portions than meats!) like sweet potatoes, beets, and spinach, and fruits like watermelon or apples. Here's the reality about french bulldog food (and all dog food, really): we're feeding our pets absolute bullshit. Just like humans, our companions should not persist on dry, preservative-filled chunks of "food".
We understand that cooking complete meals for the family dog isn't an option for everyone. We're all busy and the convenience of specialty pet foods is too good to pass up. To that end, we're going to recommend some freeze-dried foods that you combine with real meats that you can feed your french bulldog in tandem with a little dry kibble for their teeth. Ideally, you would provide some raw meaty bones to your french bulldog so that the dry kibble isn't as necessary. The raw (uncooked) bones are filled with macro and micro nutrients, as well as fats. (AAFCO is a joke)
Here's a really great TedTalk about feeding our pets fresh food. This is a must-watch:
The Best Food for French Bulldogs – UPDATED 2020
1. Dr. Harvey's – This stuff rocks!
Must add meat (beef, pork, lamb, fish) and oil (salmon oil is great). Like most of the foods in this list, this is a freeze-dried meal-starter that you re-hydrate for your frenchie. Since your re-hydrate this food, it makes several more pounds of food than the amount your initially purchase. So, don't let the sticker shock hit you. It's worth every cent.
2. Sojos – Meal Mix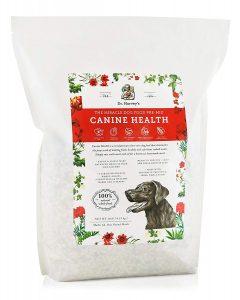 This raw, freeze-dried food is re-hydrated and you add in your own meats and oil, just like Dr. Harvey's above. Reviewers on the Amazon page seem to also use it as an added nutritional component with other foods, so this is really a versatile option for french bulldog owners.
3. Stella and Chewy's Freeze-dried Raw Dinner Patties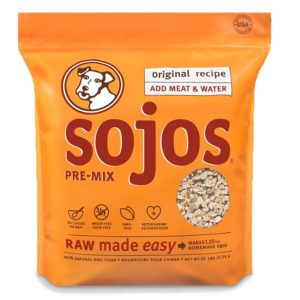 I have added Stella and Chewy's freeze-dried raw patties to this list. We have been feeding these to our french bulldogs (and even to our weening puppies!) after re-hydrating the patties with some water. You can crumble up these patties to make it easier to re-hydrate them, or toss them in a blender with water for a semi-homemade equivalent to canned wet foods. We have found that adding the freeze-dried options like this to a preparation of sweet potatoes, chopped spinach, and rice really makes for a nice meal. Our french bulldog puppies go nuts for this stuff. NOTE: This is not a whole meal. This should be used as an additive to other whole foods. it is 100% meat, so it's great to pour over a 1/3 of a sweet potato for a quick meal.
4. The Honest Kitchen – Base Mixes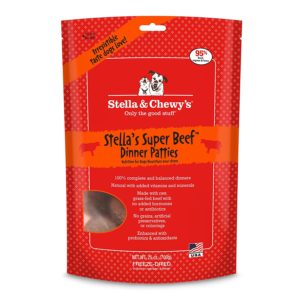 This was the first raw food that my wife and I fed our french bulldogs. You have to reconstitute it with water as well as add in some meat and oils. Our veterinarian warned us that we still need to provide something hard for our french bulldogs to cut their teeth on. We supplemented our french bulldogs diets with elk antlers and yak chews. I highly recommend you do the same if you're going to feed your french bulldog a freeze-dried food. Alternatively, you can still provide a portion of dry kibble alongside a high-quality raw food option from this list.
You have to supply the meats . So, these recommendations are not sufficient by themselves. Adding meats to every meal you feed your french bulldog isn't convenient for most people. I promise you, however, that once you develop the routine, you will actually spend less on feeding your pet and their health will improve dramatically. I am blessed to have a partner who is very helpful with taking care of our pets and we are able to balance cooking for ourselves and our pets. We have been feeding Sojos and raw beef, venison (when we can get it), and organ meats to our french bulldogs. We get poultry livers from a butcher and provide "never-frozen" red meats, pork, or fish from our supermarket deli to our french bulldogs. As for feeding your french bulldog a truly raw diet, this is about as close as it gets.
5. Merrick Canned Food Varieties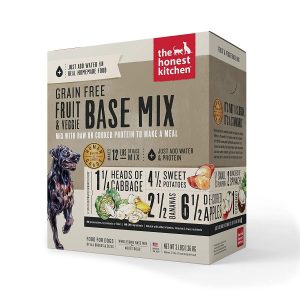 Really, Merrick isn't bad. Even their kibble is okay sometimes, in my opinion. Your best friend should still be getting fresh food, but if you want to provide a savory meal, it's hard to beat Merrick canned foods. They're affordable for a boutique/limited ingredient canned food. It's just good to keep around on the off-chance that you have zero time to cook a meal for your dogs but don't become dependent on it! Moderation!
Many of you know that this list of the best french bulldogs food originally hailed Fromm as the best available on the market. In light of what I have learned about the pet food industry, I have to knock Fromm off the list. Fromm isn't owned by a conglomerate producing 100+ brands of foods. Fromm has yet to have a recall, as of writing, but that doesn't make them immune. That said, their dog food is not 100% biologically appropriate for canines. Instead of buying just one dry kibble for your french bulldog, you should really rotate a dry food with different proteins as often as you can. A healthy french bulldog should be able to handle rotating protein sources without any gastrointestinal issues.
So now you probably see that there's no such thing as the best food for french bulldogs, not one available on supermarket shelves at least. All those dry kibbles either contain something that is not good for your french bulldog or don't contain enough ingredients that are good for your french bulldog. To that end, we do not recommend you give your french bulldog a diet overwhelmingly disproportionate in ratios of vegetables to meats. Careful with chicken, as your frenchie could be allergic. All bulldog breeds are slightly more prone to a chicken allergy.
Our french bulldog (Auggie) loves the Game Bird recipe. We still feed it to him and our other french bulldogs, but we've greatly reduced how much dry kibble we're feeding them. At this point, Fromm is still our go-to dry kibble, and we have been rotating in Earthborn Primitive and a couple of exotic proteins on occasion (bison, rabbit, kangaroo).
Here's the truth about what makes the best food for french bulldogs: variety and source.
Essentially all dog foods are going to have ingredients that have no purpose in being there. The pet food industry is a money-market and manufacturer's don't give two shits about your pets. They want your money. Even those that we recommend here will find a way to cut corners. The industry invests millions in "vet education", i.e. convincing vets that their ingredients and blends are the best. It isn't the veterinarians fault, it isn't the nutritionists fault, either. The pet food industry would have us believe that feeding our french bulldogs is rocket science. Informed consumers make for bad customers.
Let me reiterate. The ideal food for french bulldogs would be whole, raw foods prepared in your kitchen. Meats, raw meaty bones, and organ meats mixed with a "just add meat" pet food supplement. Soon, I'm going to be doing precisely this: cooking all of my french bulldogs' meals for them. There's too much risk in trusting manufacturer's to not kill my pets. There's no way to determine the source of the ingredients being used by pet food manufacturers, especially the protein sources, which are always by-products and waste products from the "human-food" factory-farming industries. AAFCO lets pet food manufacturers get by with murder.
Cheap super market dog foods like Iams, Purina, Alpo, and Pedigree are not suitable for french bulldogs (or any dog, for that matter). These foods are replete with grain, soy, and corn-all of which are totally unnecessary for dogs. French bulldogs can have lots of allergies and health problems without being poisoned by crappy foods. Never feed cheap, store-bought supermarket foods to your dogs.
I'm posting this huge copy/paste text from the Fab Frenchies Facebook group. It has a lot of great tips and information on feeding your french bulldog home-cooked foods. The people that run this group are really awesome and are part of my inspiration for running this blog.
Fab Frenchies Chef Hanna's Feast:

Ok here is a revised recipe that makes a bigger batch. That we have fiddled with

4lbs beef 2lbs pork Cook with 3 tbsp canola oil *Drain meat of excess grease after cooking & adding other ingredients

3 bags each of frozen: 12 oz peas 12 oz carrots 24 oz bags of broccoli, green beans, cauliflower and spinach. Let thaw on counter- no need to cook the vegetables before adding to cooked meat mixture.

Add 3 cans kidney beans and 3 cans black beans (drain & rinse) <- Do not do this. Your frenchies don't need beans. Replace this step with more meats or sweet potatoes. Mix together and mix in 3 tbsp of coconut oil 2 teaspoons Iodized salt

Cool and then freeze in ziplock freezer bags.

Make a half box instant mashed potatoes in a pot. Cool and put in fridge. Each dog gets big scoop mash taters with one cup meat and veg mix on top. In morning and And evening put one 1 tbsp of Wholistic Canine Vitamin Suppliment you can find on Amazon.

Takes 1/2 hr to make. At first it sounds intimidating but is very easy.Immediately you will notice no farts and no vomiting and solid poop The potatoes act as the filler instead of corn that bag dry dog food has which is an allergen for a lot of frenchies. You will need to feed a larger amount in bowl because unlike dry food it doesn't expand in the belly, so keep an eye on your dogs weight if it looks like it may lose weight give bigger bowls full or less if it starts gaining. You will never have a finicky eater and will never have to worry about dog food recalls.

Reminder: If you normally feed 1 cup of kibble, increase to 1.5 cups per feeding. Adjust accordingly for your dog's normal diet

From Kristy Smith: Tips that will make this easier for you: • Get a humongous pot to cook/mix in • I use a storage bin to mix everything in because I cook huge batches • Use ziplock bags to freeze and smash them flat for storage. It saves a ton of space. I use quart bags and defrost as I need them so that it never spoils. Do not feed to your dogs if it has been out more than 5 days. You can use any size bags you want. • Batch size…I cook HUGE ones and bought my dogs their own freezer so I could stock up on supplies when they are on sale and so my freezer wasn't full of their food. You can get great small freezers for like $150 bucks but look on craigslist, offer up or the facebook marketplace… people get rid of them all the time. • This recipe is a guideline, I play with it all the time including different beans and proteins. Keep in mind that birds are a source of allergies for frenchies so choose proteins carefully. Also some dogs are allergic to starches so choose wisely and pay attention to your dogs. I have used quinoa and other weird things for fillers…this recipe is just to get you started so just make sure you keep lots of green veggies in there. There are people in the group that use rabbit, buffalo and other crazy stuff like kangaroo. • Corn I don't suggest it! It is gross on the way out and can also be a source of allergies • You can add more meat if you want. If it's on sale I even double the meat. The quantities on everything can be adjusted. I've literally cooked 20 pounds of meat at one time before. • Walmart…lots of us hate that store but they have a great selection of veggies and they also sell packs of meat that are beef/pork combo so it makes it easy. • I use a ninja to rice my big veggies • If you have seen one of the old recipes, the children's vitamin isn't necessary if you are using the wholistic vitamins. If you are in another country and don't have access to the same vitamins, go to your local pet store and tell them you are cooking for your dogs and want a well rounded vitamin supplement. They should be able to help you. • PUPPIES: If you are feeding your puppies home cooked food, remember you are going to need to feed them more. I fed Theo 5 times a day. 3 servings of FFF and 2 servings of gerber baby rice cereal mixed until creamy with evaporated milk. The reason for the gerber rice cereal and milk are the additional nutrients and calcium. If you want feed the cereal after lunch and dinner if you feel like it is too much for 5 feeding. • Water, they won't drink as much so don't freak out. They get lots of extra moisture from the fresh food • Feeding size, pay attention to your dogs, you will feed them more because it isn't dehydrated condensed nuggets of garbage that expands in their tummy.
best food for french bulldogs best food for french bulldogs best food for french bulldogs best food for french bulldogs best food for french bulldogs french bulldog food, best french bulldog food, best food for french bulldogs, what should I feed my french bulldog, what food should I give my french bulldog
Through this article, we hope to help you understand What's the best food for french bulldogs
Detail: 🔗