If you're craving a piping hot platter of freshly-boiled seafood, look no further than the vibrant city of New Orleans. Whether it's a chilly spring day or a scorching summer afternoon, nothing beats the comforting flavors of boiled crawfish, crabs, or shrimp. Luckily, the Big Easy and its neighboring areas are teeming with restaurants that offer these delectable dishes. So, let's dive into the top spots for boiled seafood in New Orleans!
Where to Get Boiled Seafood in New Orleans
1. The Galley Seafood Restaurant
Located at 2535 Metairie Rd., The Galley Seafood Restaurant is a hidden gem that packs a punch. Although it may appear modest from the outside, this gem of an eatery attracts hordes of seafood aficionados for lunch and dinner from Tuesday to Saturday. During Lent, the demand for their exceptional seafood skyrockets. Be prepared for a short wait at the door to secure a seat.
Kicking off your meal with Oysters on the Half Shell or Charbroiled Oysters is a popular choice among diners. Their Seafood Platters and Plates are in high demand and come with a side and a refreshing house salad. From boiled crawfish and shrimp to succulent crabs, The Galley Seafood Restaurant has got you covered.
2. Bon Temps Boulet's Seafood
For the freshest seafood experience, head to Bon Temps Boulet's Seafood. Located at 4701 Airline Dr., this seasonal restaurant operates from late winter to early summer. Their commitment to offering only the freshest seafood means that they close during months when importing becomes necessary.
Prepare your taste buds for a feast of flavors with their delectable boiled crawfish, blue crabs, and Dungeness crabs. The Crawdaddy Platter, a tantalizing combination of crawfish, medium crabs, shrimp, corn, and potatoes, is a must-try. Keep in mind that prices for this platter may vary according to market rates.
3. Bevi Seafood Co.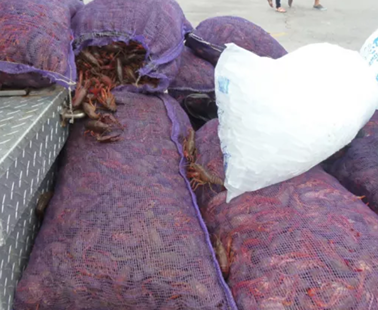 Crawfish on Ice (Courtesy of Emily Hingle)
Discover a seafood lover's paradise at Bevi Seafood Co., located at 236 N Carrollton Ave. Their menu features an array of freshly-caught, seasonal seafood delights, including crawfish, crab, shrimp, and oysters. If you're in the mood for a DIY experience, you can purchase live crawfish for your own boil. Alternatively, sit back and relax while they prepare a pound of perfectly boiled crawfish just for you.
Once crawfish season wraps up, you can relish boiled white or brown shrimp, blue crabs, or soft-shell crabs. Don't miss out on their mouthwatering entrées, such as the Peacemaker PoBoy, a delightful combination of fried Louisiana shrimp, roast beef debris, and Swiss cheese, or the Canebrake BBQ Shrimp PoBoy, featuring head-on Gulf shrimp smothered in Canebrake beer sauce, all nestled in a Leidenheimer bread roll.
4. Deanie's Seafood Restaurant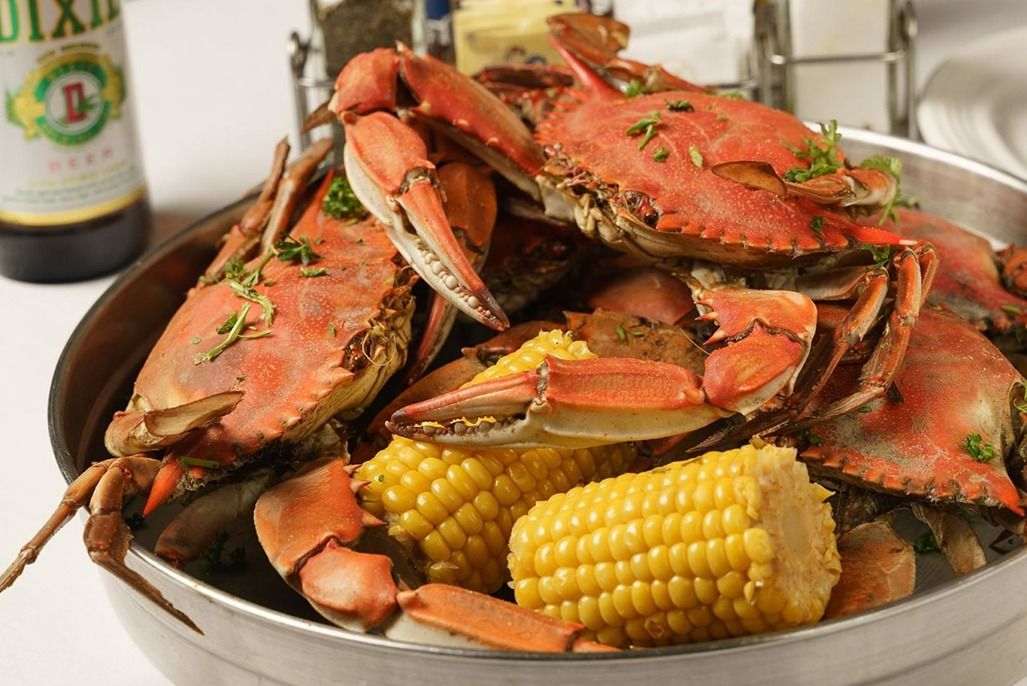 With its iconic crawfish logo, Deanie's Seafood Restaurant has become synonymous with excellent boiled seafood. Established in 1961 in Bucktown, Deanie's is renowned for its high-quality dishes and now boasts two additional locations. You can visit the original Bucktown restaurant and market at 1713 Lake Ave., explore the French Quarter location at 841 Iberville St., or dine at the Uptown Restaurant on 2200 Magazine St.
The menu might vary slightly between locations, but Deanie's consistently delivers a wide selection of seafood appetizers and entrees. Their Legendary Boiled Seafood section shines with seasonal offerings of crawfish, crabs, and shrimp. You also have the option to enhance your meal with boiled corn and a half pound of sausage.
5. Frankie & Johnny's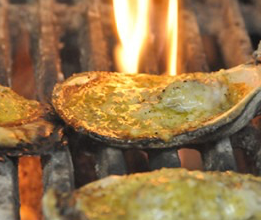 Chargrilled Oysters (Courtesy of http://frankieandjohnnys.net)
Nestled at 321 Arabella St., Frankie & Johnny's is an Uptown gem that's cherished by locals. While it remains a well-kept secret among native New Orleanians, this bustling eatery never fails to impress. The menu showcases hearty Italian classics, local favorites like po'boys, and, of course, irresistible boiled seafood plates.
Frankie & Johnny's is known for its year-round, half-pound boiled shrimp servings. During springtime, you can also indulge in their mouthwatering crawfish, accompanied by corn and potatoes. Pair your meal with a dozen chargrilled oysters for the ultimate feast.
6. The Original Cajun Seafood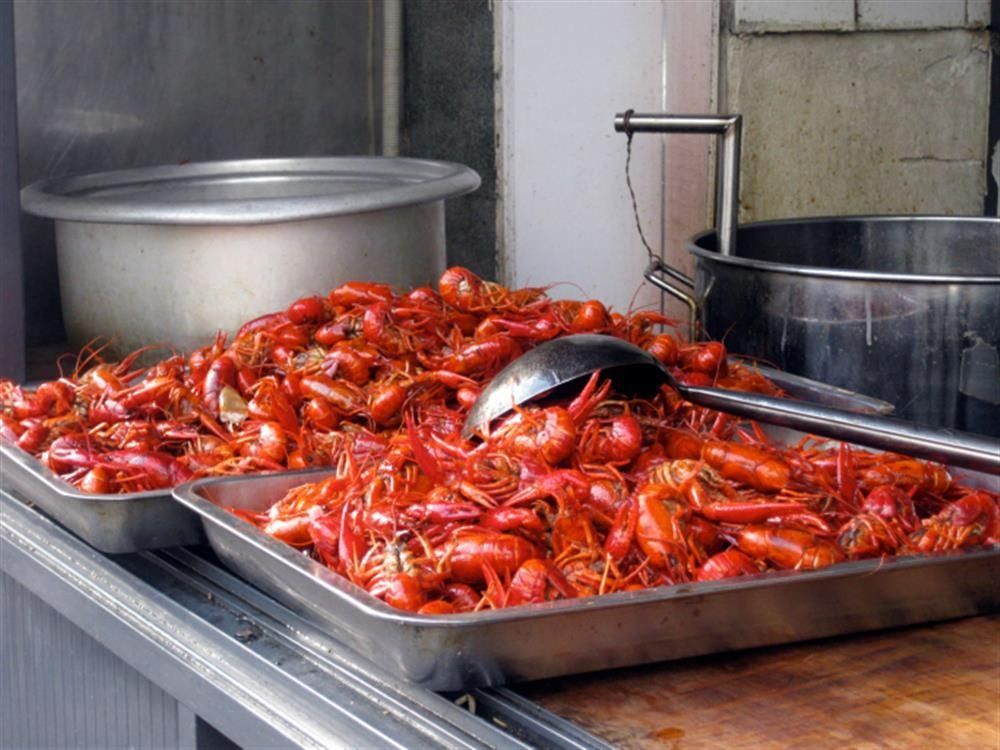 The Original Cajun Seafood delivers more than just traditional Cajun boiled fare. With four convenient locations, including Uptown (2730 S Broad Ave.), Treme (1479 N Claiborne Ave.), Downtown (1901 Almonaster Ave.), and New Orleans East (7020 Read Blvd.), they offer a wide range of culinary delights. From poboys and pastas to chicken and seafood, The Original Cajun Seafood has something for everyone.
Their boiled seafood menu impresses with crawfish, shrimp, and crabs. If you're feeling adventurous, venture beyond the usual suspects and try turkey necks, wings, snow and Dungeness crab legs, and even pig feet. Add some flair to your meal with sides like boiled corn, potatoes, garlic, and eggs, all for just a few cents each.
7. Clesi's
Clesi's Seafood Restaurant, run by the remarkable Clesi siblings James Clesi, Carlo Clesi, and Sonya Dicarlo, is a seafood lover's paradise. Celebrated as "master boilers" in New Orleans, the Clesi brothers prioritize both the dining experience and the quality of their seafood.
Indulge in their irresistible crawfish queso, cheese balls, and rangoons. Among their various boils, "The Boil Pot" steals the show, featuring a pound of shrimp, four boiled crabs, two sausages, four servings of corn, and six potatoes.
8. Acme Oyster House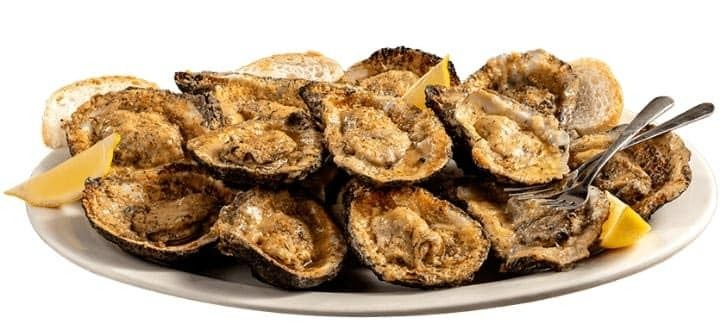 No visit to New Orleans would be complete without a stop at Acme Oyster House. Famed for their oysters, Acme Oyster House boasts multiple locations across the southern U.S. In New Orleans, you can find them in the French Quarter (724 Iberville St.) and Metairie (3000 Veterans Blvd.). The tantalizing aroma of chargrilled oysters will guide you to their doors.
While Acme Oyster House reigns supreme with their fried seafood platters, make sure to keep an eye on their social media for the availability of hot boiled crawfish during springtime.
9. Felix's Restaurant & Oyster Bar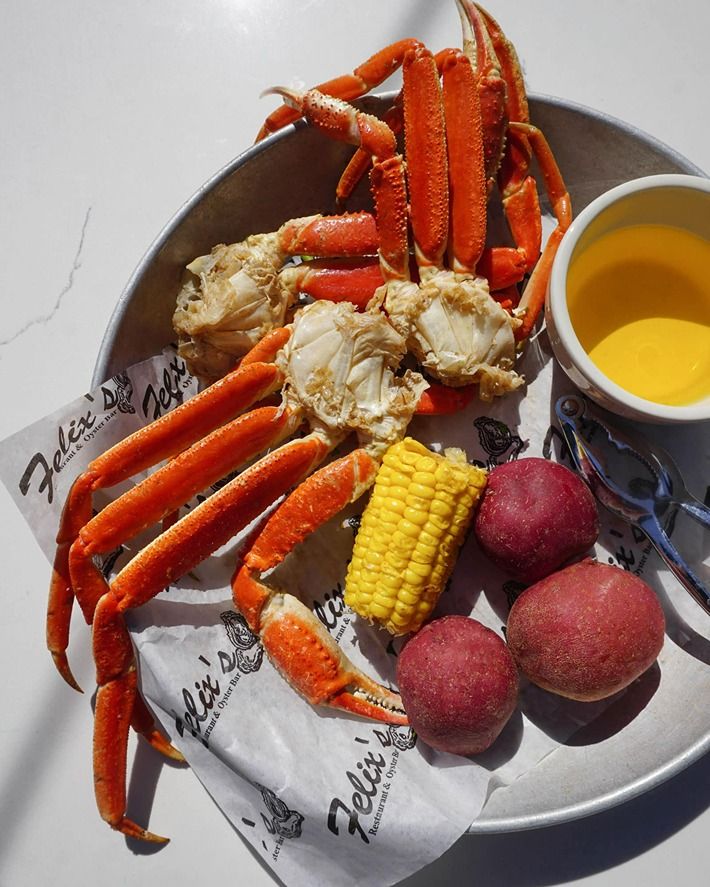 Situated across the street from Acme Oyster House in the French Quarter, Felix's Restaurant & Oyster Bar delights both locals and tourists alike. They also have a waterfront location in the Lakeview neighborhood at 7400 Lakeshore Dr., perfect for a sunset dinner or a sun-soaked lunch.
Felix's expansive menu boasts a wide array of options, from fried seafood platters to pasta and burgers. When it comes to boiled seafood, you can savor crawfish, shrimp, crabs, snow crabs, and Dungeness crabs. Each dish is accompanied by boiled potatoes and corn on the cob for a complete dining experience.
10. Hieux Boil Seafood House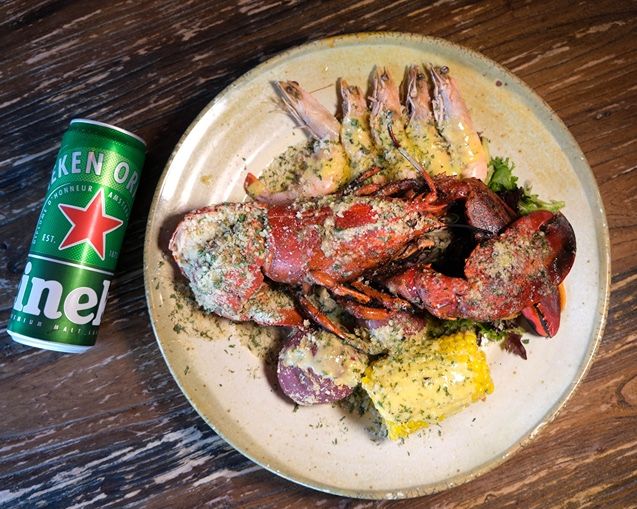 Hieux Boil Seafood House was founded with the vision of providing a relaxed and enjoyable space for friends, family, and co-workers. In their pursuit of this vision, they serve fantastic seafood that pleases even the most discerning palates.
One standout option at Hieux Boil Seafood House is "The Feast." This monstrous feast can serve an entire family and includes one whole Maine lobster, one pound of crawfish, one pound of snow crab legs, one pound of shrimp, one pound of clams, two corn husks, and two potatoes. Additionally, their menu offers a delightful variety of po'boys, oysters, and char-grilled platters.
Best Restaurants for Boiled Seafood in New Orleans
Even if you're not a seafood aficionado, don't worry! These local restaurants offer a wide array of dishes that cater to all tastes. Remember, they are happy to serve you throughout the year, even after crawfish season ends. So, mark your calendars for the other exceptional seafood seasons that lie ahead.
Did we miss your favorite boiled seafood spot in town? Let us know, and we'll make sure to explore it next!
---
For more information about family-friendly cuisine, visit Family Cuisine.