This post may contain affiliate links which won't change your price but will share some commission.
Bigos – Polish Hunter Stew – is a traditional Polish dish that originated in Medieval times. Sauerkraut, Kielbasa, Wild Mushrooms, Prunes, and spices are braised in red wine for hours to achieve this amazing comfort food.
Reading: Recipe for hunter's stew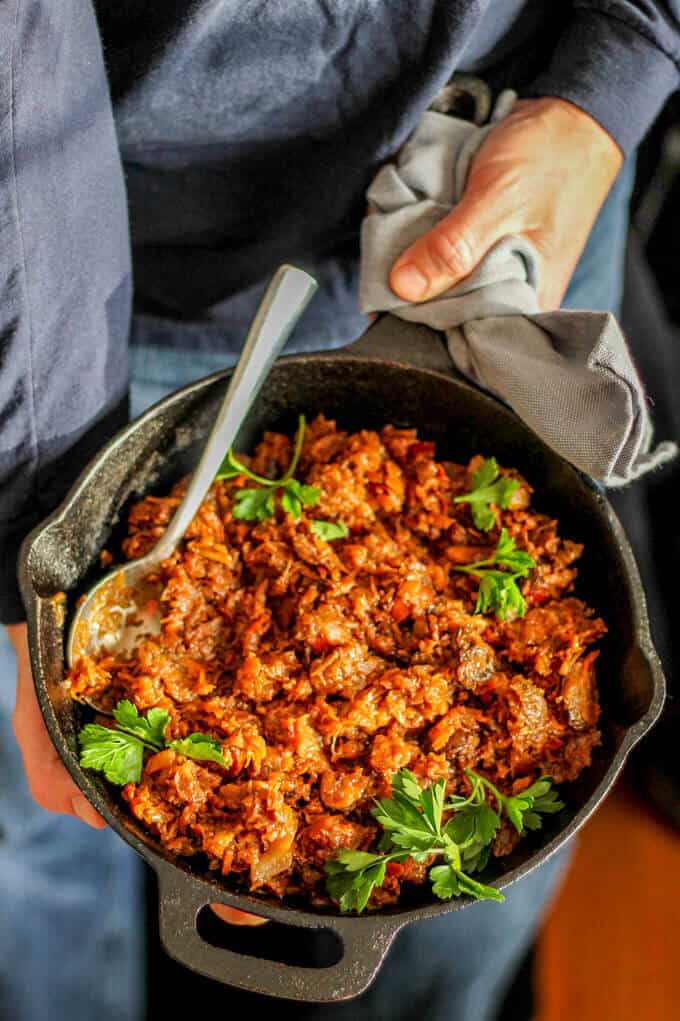 Bigos – Delicious Polish Hunter's Stew
Today I'm going to share my recipe for Bigos – Polish Hunter Stew. Ever since I posted my Authentic Polish Pierogi with Potatoes and Cheese I have been getting requests from the readers to post a recipe for Bigos.
Apparently, a lot of people remembers their grandmothers making it and they really wanted to recreate the dish. Unfortunately, I don't really have the best photos of this dish (they were actually taken a while ago), but since the requests are coming, I just decided to post it and deliver the recipe. That's the most important part anyway, right?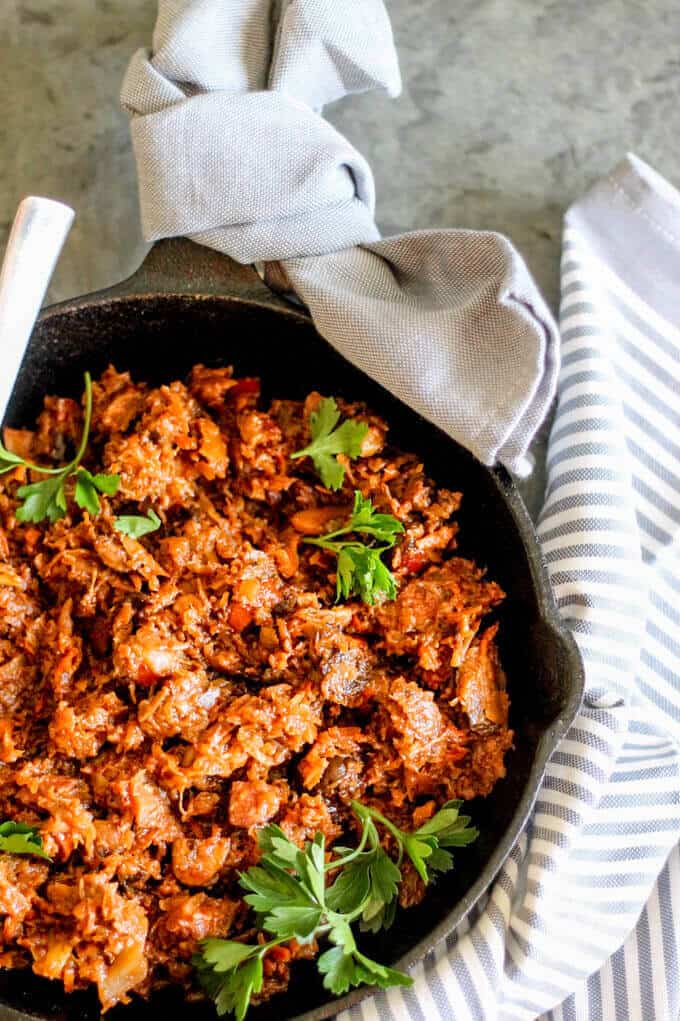 Traditions of Bigos
So in Poland Bigos is like Turkey in the US. It's the go-to dish for ALL of the holidays, small or large, and even on Birthday and Name Day parties. Yes, there is such a thing as Name Day celebrations in Poland.
Every calendar will tell you when your name day it is. Mine is on September 16th, which is just a few days after my birthday so I usually didn't get to celebrate it. But the idea is pretty cool. You can have YOUR party twice a year. And both of these parties involve gifts. Isn't that cool? And, as mentioned, Bigos would be served at all of them.
Bigos is also called 'Polish Hunter Stew' as its origins date back to Medieval times; when hunters would bring home game and it would be added to a stew which was cooked for hours. Sauerkraut was widely used then because of its high vitamin content and the fact that it could survive winter.
Read more: Slow Cooker Steak Chili
If you think about it, it was a dish that was supposed to keep them warm and healthy. Sauerkraut with wild mushrooms, prunes, and wine? Sounds super good to me. Then they would add whatever meat that was brought home. Nowadays, you can use any meat you want, or you can skip it and make it a vegan version. I like mine with Polish Kielbasa, but it is totally fine to add cubed beef or pork.
How to Serve this Polish Hunter's Stew
For the holidays or other gatherings, Bigos would be served as an appetizer with a Crusty Bread which could be dunked into the sauce.
I also like it served for dinner with mashed potatoes, or even as a side dish to other meats like Brown Sugar Pork Chops with Garlic & Herbs.
Feel free to experiment and let me know how you like it.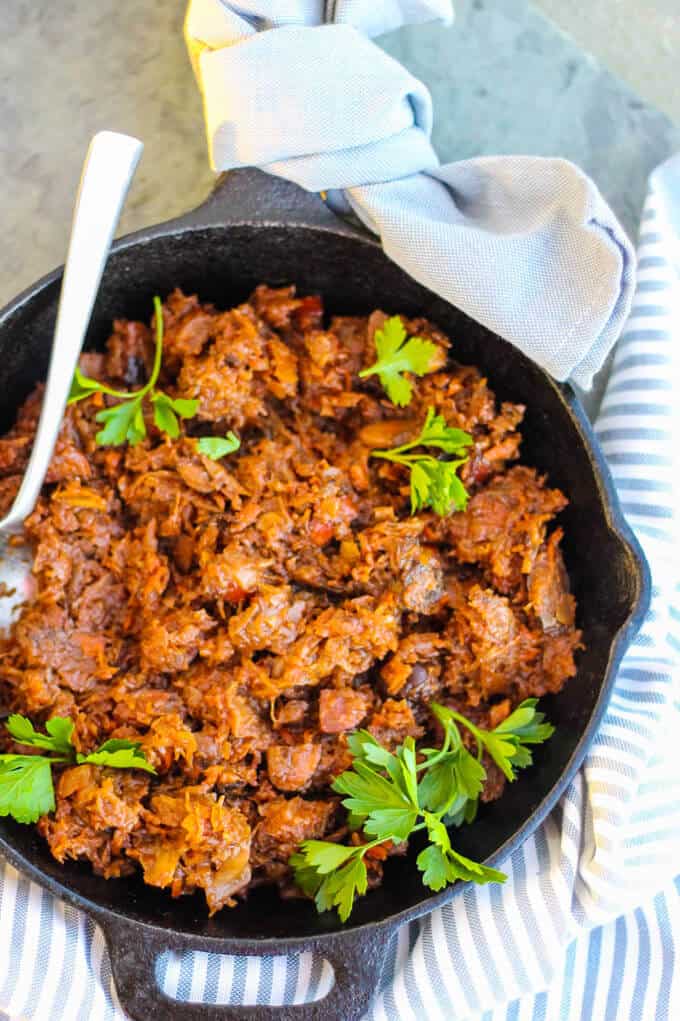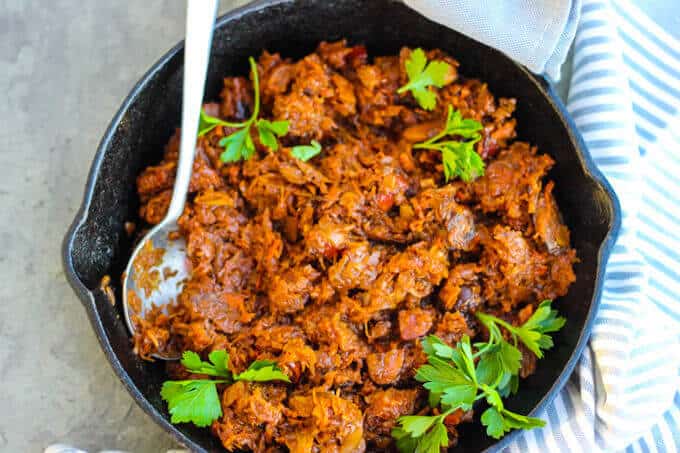 Without further ado, here is the recipe:
Read about the author Edyta here or follow Eating European on social media: Facebook, Instagram, Pinterest, and Twitter.
Read more: Chicken and Dumpling Soup (gluten free, dairy free)
If you like this recipe, you may also like these Polish recipes:
Sauerkraut and Mushroom Pierogi from Scratch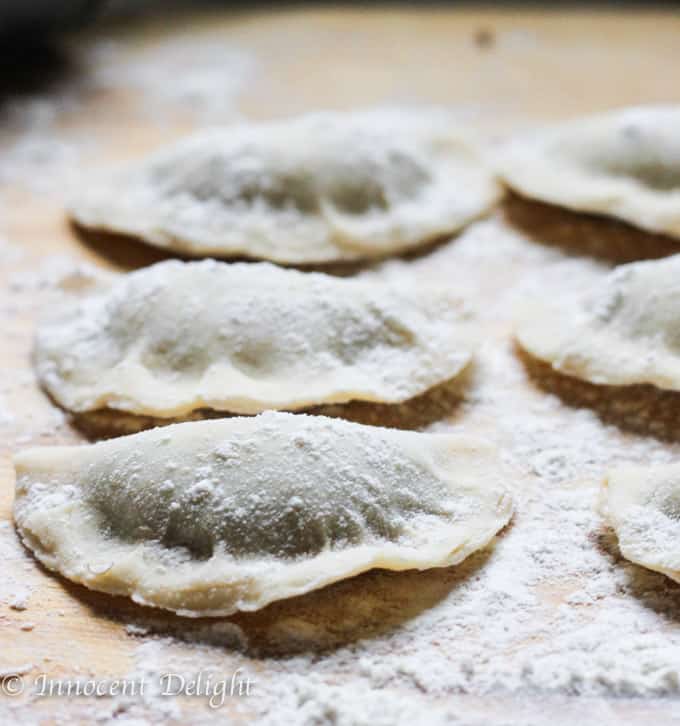 Traditional Polish Dill Pickle Soup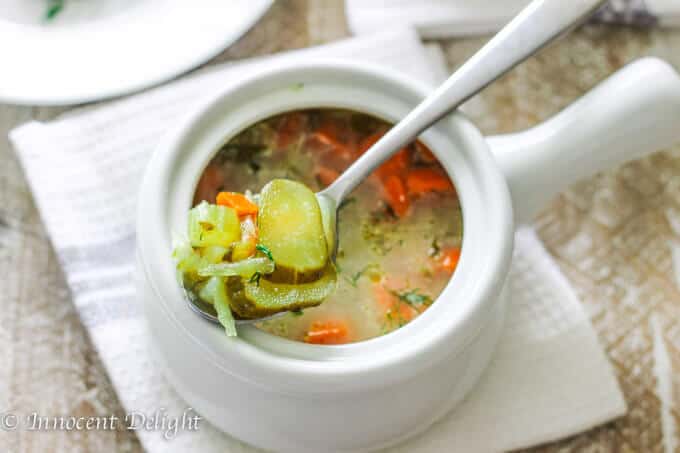 Polish Stuffed Cabbage Rolls – Skinny Golabki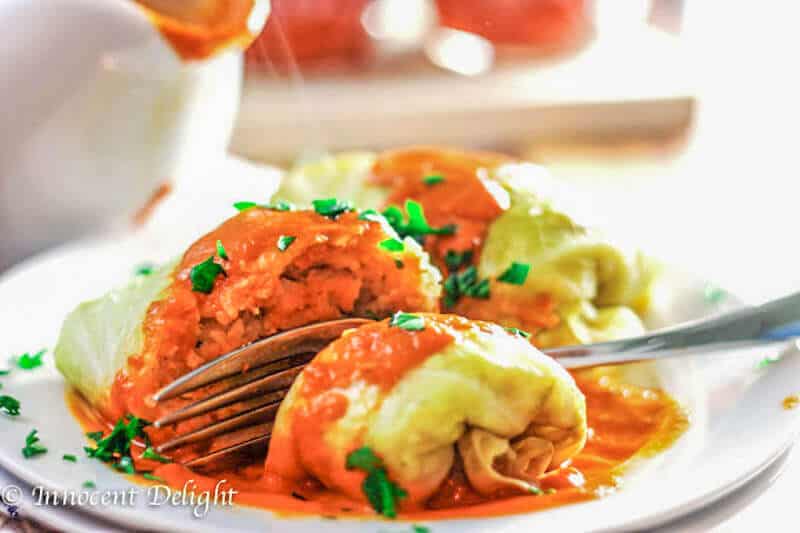 Cabbage and Kielbasa – Summer Hunter's Stew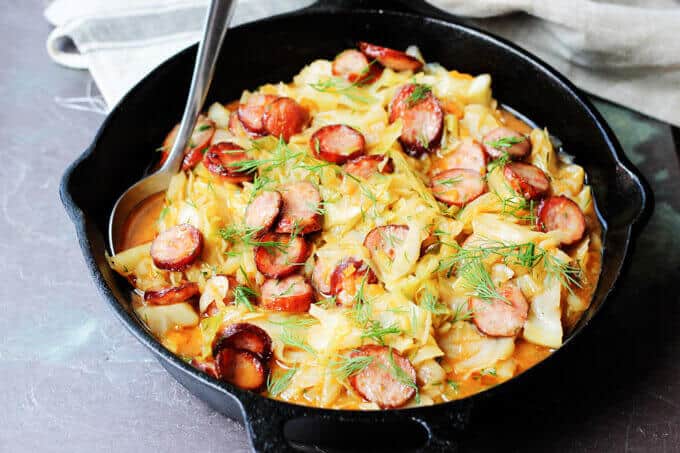 Read more: The top 10+ slow cooker wine beef stew
For more information, please see more information about Recipe for hunter's stew
Source: https://eatingeuropean.com/bigos-polish-hunter-stew/