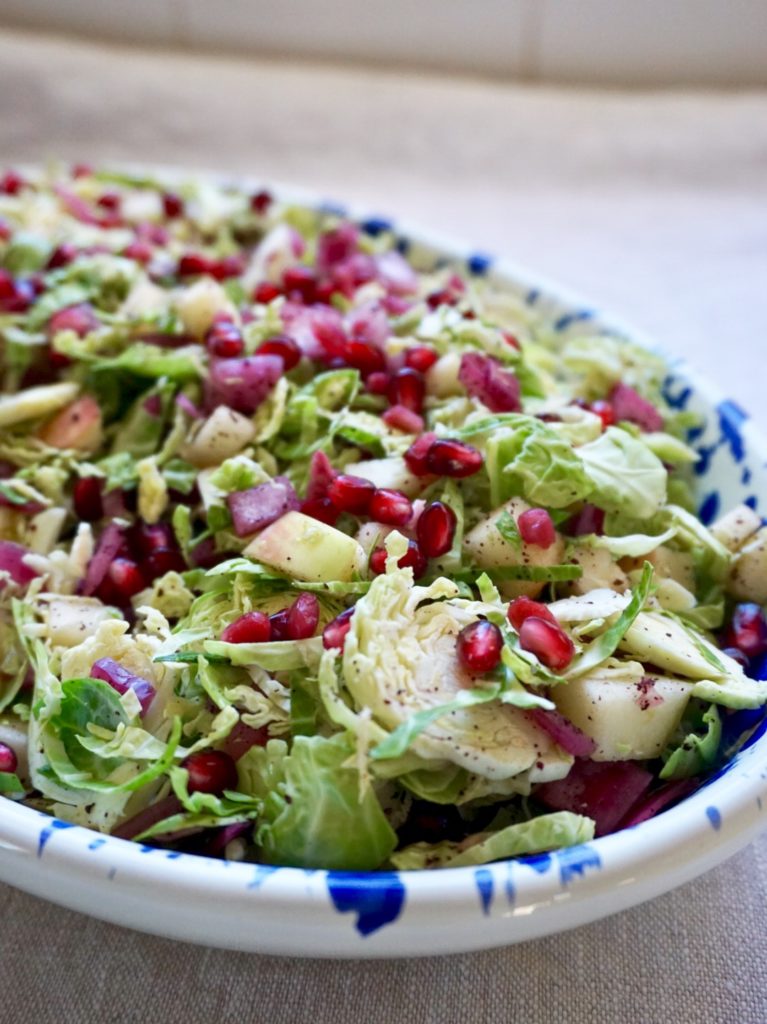 Because my family is split between our home base in the Bay Area and the East Coast, Thanksgiving plans can be a bit catch-as-catch-can. This year was the first time in nearly a decade that I'd been back to California for Thanksgiving.
Since there were just three of us together-my mom, my dad, and I-to celebrate, we had no obligation to cook any one family member's favorite dish or avoid any one particular food. (Nothing takes the wind out of a cook's sails like picky or demanding guests.) Liberated, Mom and I did away with the turkey- it's the world's driest, most tasteless meat-and replaced it with a succulent, crispy-skinned roast chicken. We banished mashed potatoes, substituting slow-roasted sweet potatoes, instead. We even nixed the pumpkin pie: an apple-cranberry galette was less work for us, and was a bit lighter at the end of a big meal.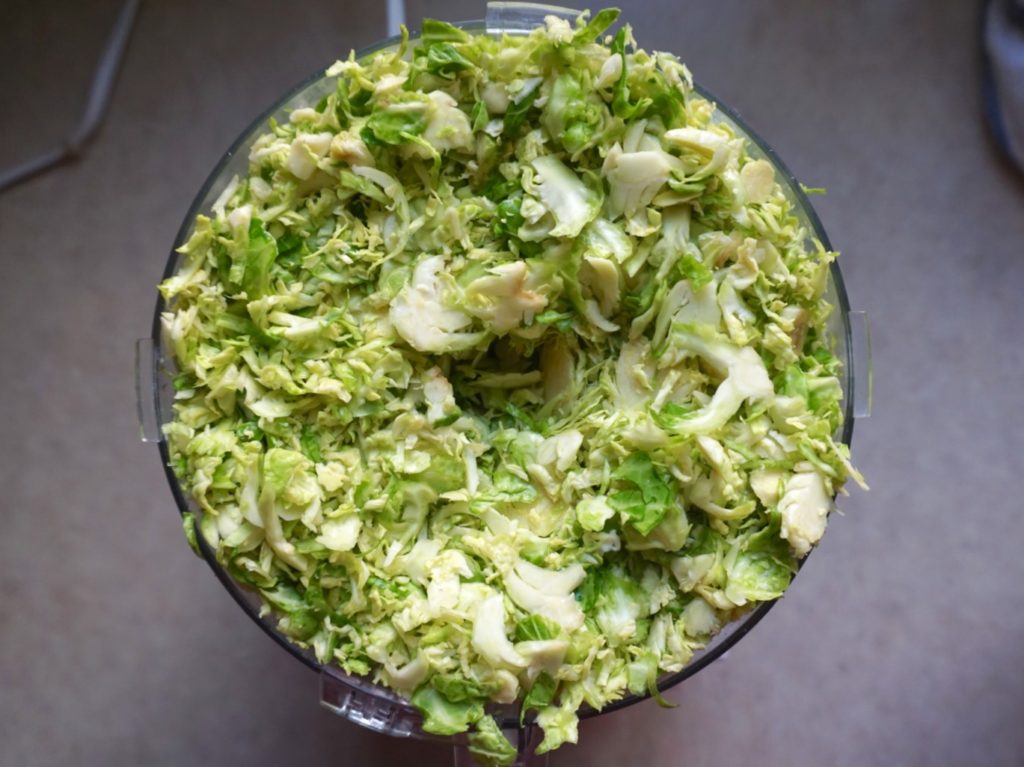 And we ditched the classic leafy salad in favor of this crunchy Brussels sprouts number- and discovered the sleeper hit of Thanksgiving 2018. The raw Brussels sprouts and chopped apples make this salad as crunchy as can be, providing needed contrast to the mushy stuffing and potatoes. And the pomegranate arils and sumac (a Middle Eastern spice with a flavor akin to lemon, but a bit fruitier) are sour and tart-two flavors not usually found on a Thanksgiving plate, but which, again, provide essential contrast.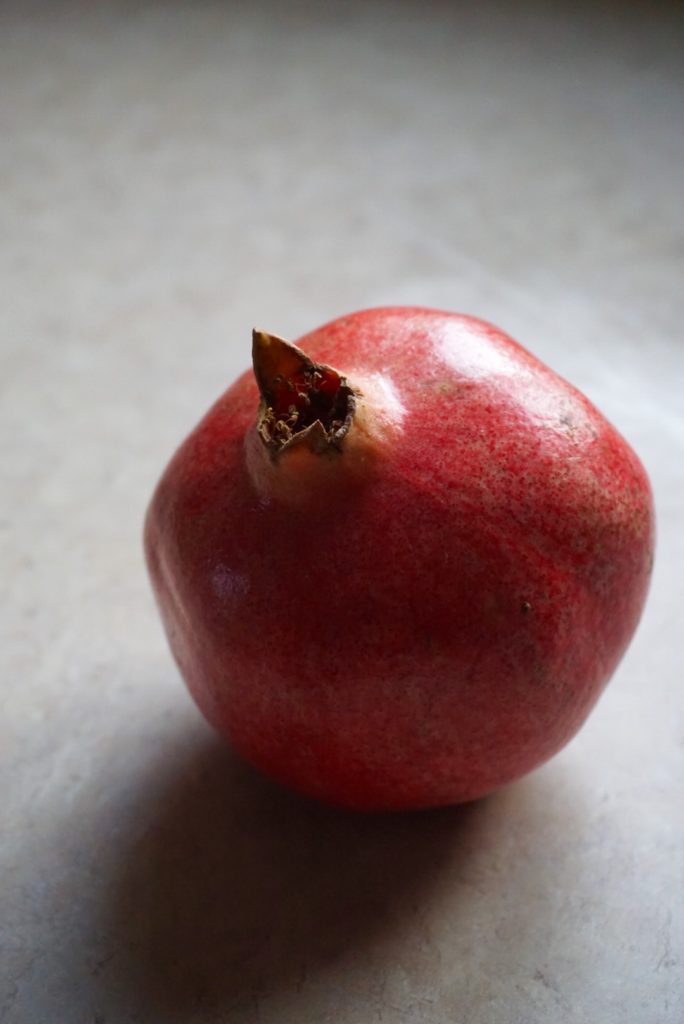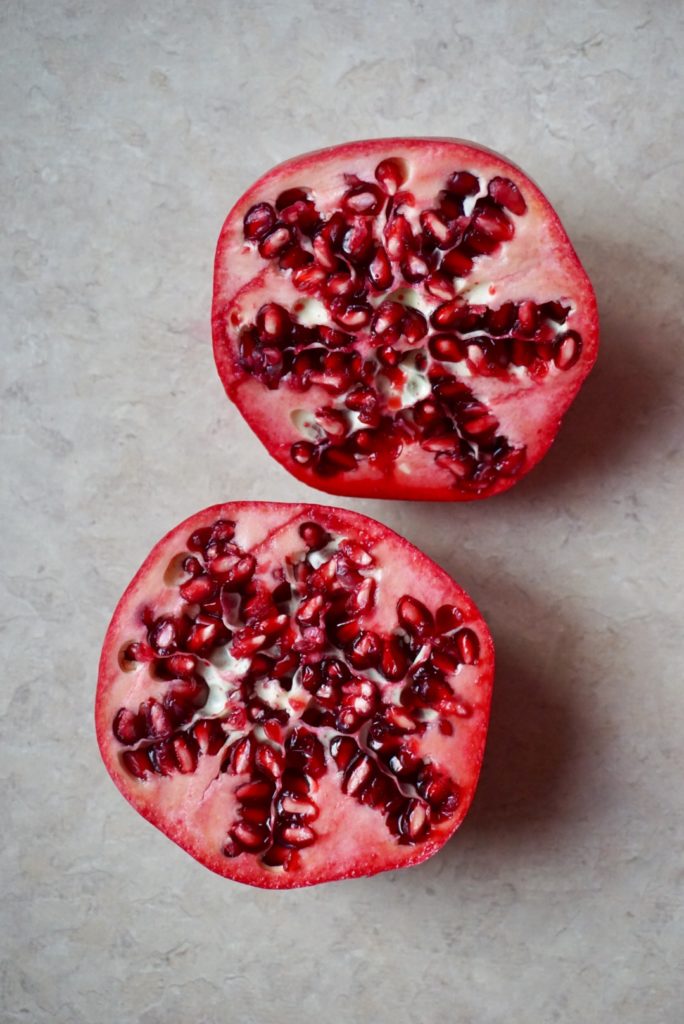 After we all went back for second and third helpings of salad, we had to wonder: did it taste this good simply because it didn't taste like gravy, stuffing, and potatoes?
Having now made it again, after Thanksgiving, I can answer that question with a resounding no. This week, I threw together a big batch and enjoyed it for dinner with falafel one night, with pita and yogurt sauce another, and eaten solo-in quantity-for lunch at work. (Cheers to my colleague, who had to listen to me exclaim "This salad is so. damn. good!" every day this week.)
Happy Thanksgiving, folks. Whatever you're grateful for, I hope the moment to stop and reflect made the floor beneath your feet feel a little more solid, if only for a day.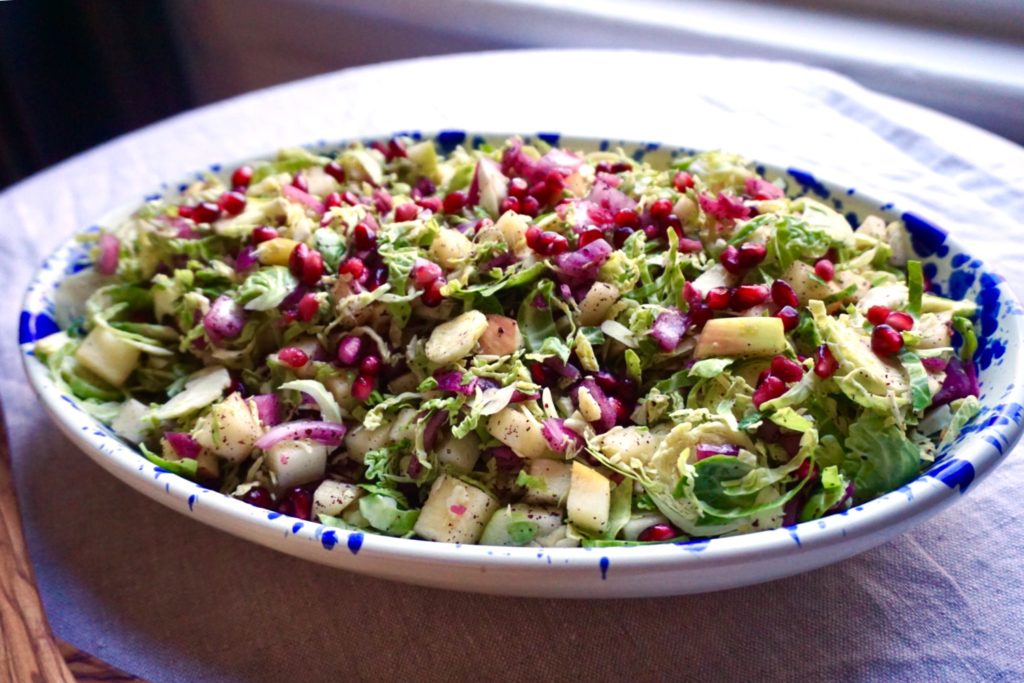 Previously:One year ago: Chai Rice Porridge Two years ago: Hearty Kale Salad with Apples, Cheddar, and Almonds
And for the Australians in the crowd:Six months ago: Mexico City Food Guide 1.5 years ago: Spring Panzanella
Adapted from Smitten KitchenServes 5-6 as a main course or 10-12 as a side
For additional serving suggestions, see notes following recipe.
Ingredients
2 small red onions, diced 1/2 cup (118mL) red wine vinegar 2 tablespoons sumac (available at Middle Eastern grocers and also at Whole Foods) 3/4 teaspoon salt 1.5 pounds (690g) Brussels sprouts, thinly sliced (I used the slicing attachment on my food processor) 5 tart apples, such as Pink Lady or Granny Smith, chopped small-ish 3 pomegranates, seeded (see instructions here; wear an apron) 2.5 cups (275g) walnuts, toasted and chopped juice of 3-4 lemons 1 1/4 cup (295mL) olive oil 2 tablespoons honey
Instructions
Combine diced red onions, vinegar, sumac and salt in a small dish and set aside while you prepare the other ingredients, or ideally at least 15 minutes.
Combine Brussels sprouts, apples, and pomegranate arils in a big bowl.
Combine lemon juice, olive oil, and honey in a bowl or jar, stir or shake to combine.
Now, you have to decide: are you going to serve all of the salad right now? If so, go ahead and add the onions in the vinegar-sumac liquid, the walnuts, and the dressing to the bowl with the Brussels sprouts, apples, and pomegranate. Adjust seasoning to your liking. (Does it need more lemon? More salt? You decide).
If you're not planning on serving the whole recipe now, portion out only what you'll be eating tonight. Then store the Brussels sprout-apple-pomegranate mixture in one container and the sumac onions in another; place both in the fridge. Store the dressing and the walnuts in separate airtight containers in your cupboard.
Notes
Making it more-ish: This salad is excellent as it is. The high-fat walnuts keep it from being too ascetic. But if you to serve this as a meal unto itself, you might consider adding some cooked bulgur or some gorgonzola. You could also, as I write in the recipe headnotes, serve this with pita and yogurt sauce or hummus, store-bought or homemade.
Packed lunches: Toss some onions and some Brussels sprout-apple-pomegranate mixture into a lunch container. Throw a generous handful of walnuts on top. Carry in the dressing separately (I like to recycle a clean glass spice jar for this-never leaks!) and dress right when you're ready to eat.
For more information, please see more information about Smitten kitchen brussel sprout salad
Detail: 🔗