Introduction: A Tasty Seafood Delight
Seafood lovers, rejoice! Get ready to dive into a delectable homemade low country feast with this Crab Boil in a Bag recipe. This mouthwatering dish features succulent crab legs, shrimp, tender potatoes, sweet corn, and savory sausage, all cooked together in an oven bag. To top it off, we drizzle it with a zesty Cajun lemon garlic butter sauce that will leave you craving for more.
What exactly is a Seafood Boil in a Bag?
A Seafood Boil in a Bag is a marvelous creation consisting of various seafood delicacies such as shrimp, crab legs, or crawfish, combined with mouthwatering vegetables like corn on the cob and potatoes. This delightful medley is cooked together in a large bag, infused with a blend of spices, butter, and flavorful broth. The bag is then sealed and cooked in boiling water, on a grill, or baked. Once done, the bag is opened and the contents are dramatically poured out onto a platter or newspaper-lined table, ready for a sensational feast. Don't forget to pair this delightful dish with some heavenly butter or an array of tantalizing dipping sauces.
For more insights and helpful tips, check out our guide on "What is a Seafood Boil"!
Picking the Perfect Bag
To ensure a flawless cooking experience, opt for an oven bag that can comfortably hold 4-5 pounds of ingredients. You can find these bags at your local grocery store or conveniently order them from Amazon. These bags work wonders in creating juicy, tender meat and vegetables, all while making cleanup a breeze. For larger gatherings or if you simply want to be extra sure of fitting everything, go for the turkey-sized bag.
Selecting the Finest Seafood
Our recipe offers the flexibility to use your favorite seafood. Personally, I love using snow crab legs and large shrimp. However, you can also explore these options with minimal adjustments to the cooking time:
Crawfish
Lobster
Scallops
King Crab Legs
Dungeness Crab
For more seafood delights, be sure to try out my other tempting recipes like the Cajun Crawfish Boil and Cajun Shrimp Boil!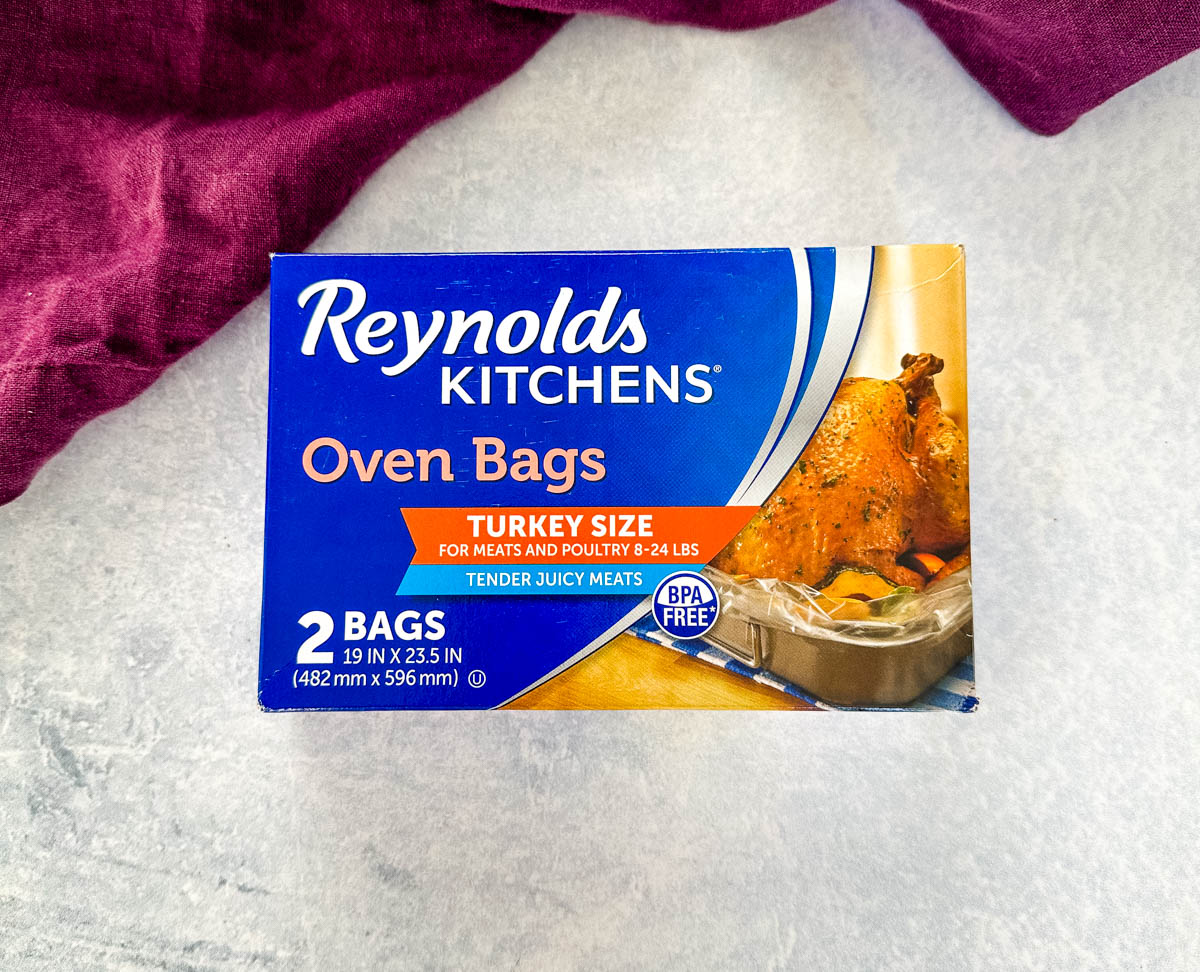 Choosing the Perfect Vegetables
When it comes to vegetables, the classic combination for a seafood boil includes potatoes, corn on the cob, and onions. Feel free to add any other vegetables that tickle your taste buds. For optimal tenderness, I recommend steaming or boiling them separately before incorporating them into the boil. Here are some scrumptious ideas:
Celery
Carrots
Sweet Potatoes
Broccoli
Green Beans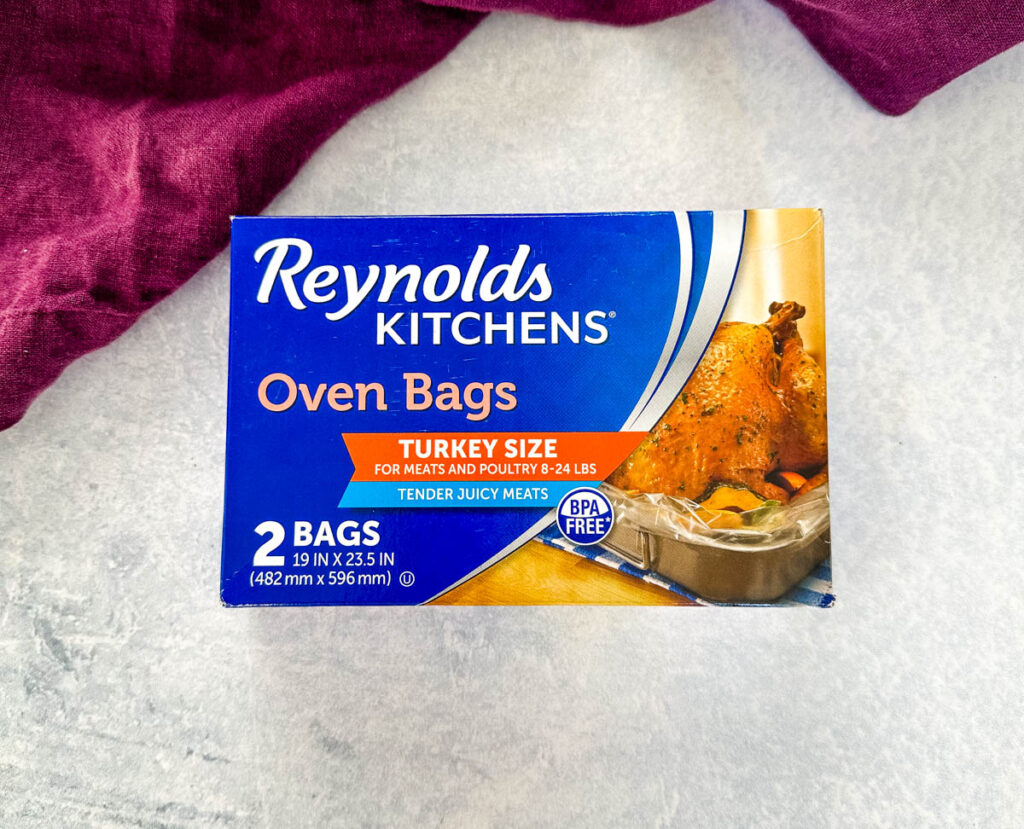 Cook the Vegetables First
Keep in mind that potatoes and corn require more cooking time than seafood. Hence, it's essential to cook them first before adding them to the seafood boil. By partially boiling these veggies, known as parboiling, you'll ensure that your seafood remains perfectly cooked without overdoing it while waiting for the potatoes to soften. Parboiling involves partially cooking food in boiling water before finishing it off using another cooking method, such as in the oven. It helps to reduce the overall cooking time while ensuring that the food is thoroughly cooked and evenly heated.
Seafood cooks astonishingly fast, and we want to make sure we get the most out of your money. So, start by boiling your vegetables!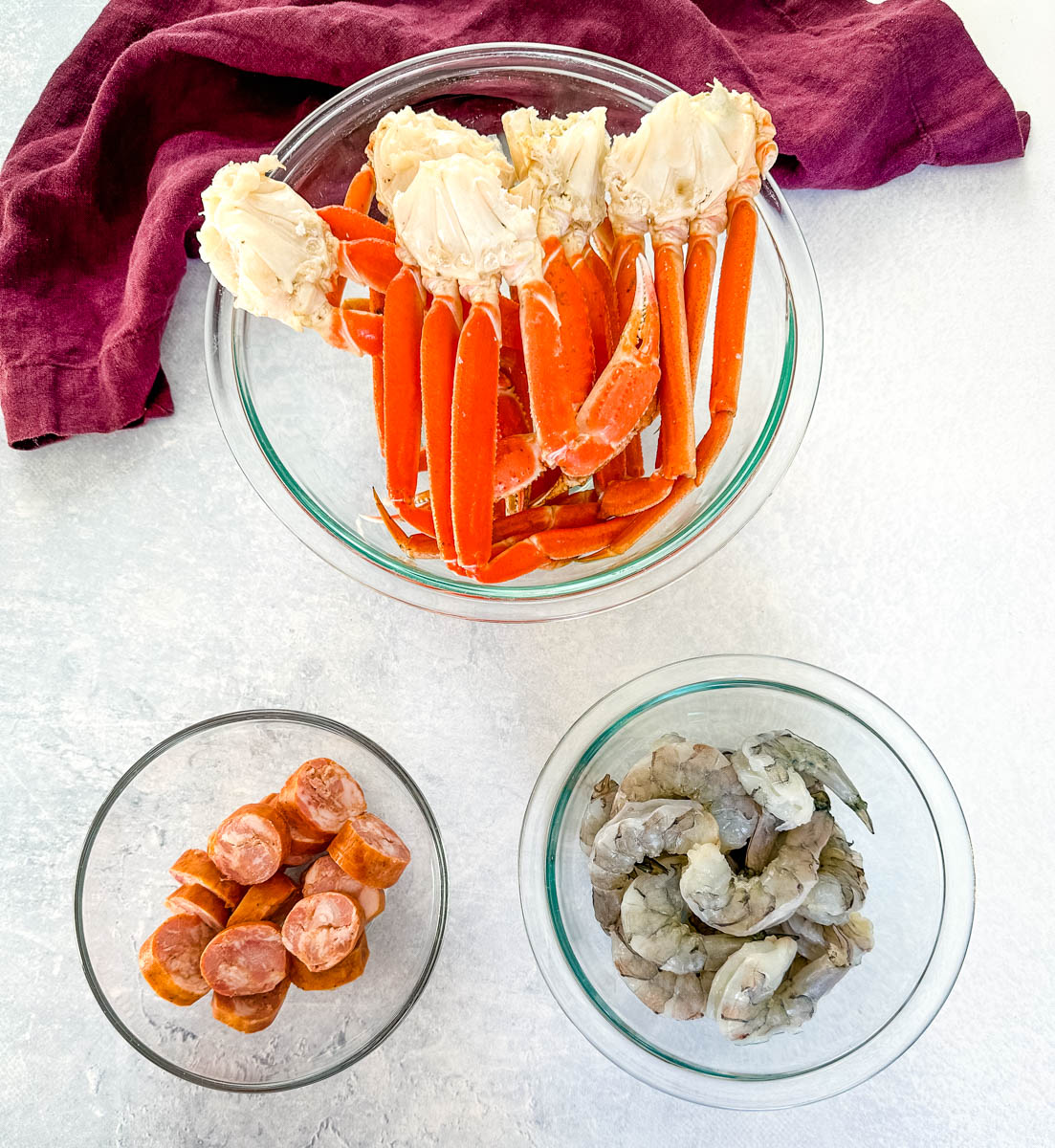 The Divine Garlic Butter Sauce
Get ready to tantalize your taste buds with our sensational garlic butter sauce. Gather some butter, garlic, lemon, white wine (or broth), as well as the star of the show – Old Bay Seasoning. If you're a fan of an extra kick, add some Cajun seasoning to elevate the flavors.
The garlic butter sauce truly shines and brings an irresistible richness and creamy texture to the seafood. Lemon adds a bright and tangy zing, perfectly complementing the delicate flavors of seafood. It helps balance the richness of the seafood and butter, infusing a refreshing touch into the dish. The addition of garlic provides a robust and pungent flavor that adds depth to this already incredible feast.
How to Prepare Seafood Boil in a Bag
For full detailed instructions, see the recipe card below. Follow these simple steps to create a truly memorable culinary experience:
Boil the potatoes and corn.
Place a skillet or saucepan on medium heat and melt the butter.
Add the remaining ingredients to the melted butter and stir well.
Combine shrimp, crab legs, sausage, potatoes, and corn in an oven bag.
Drizzle the mouthwatering butter sauce throughout the bag and seal it tightly.
Give the bag a good shake to ensure all the ingredients are evenly coated in the sauce.
Place the bag on a sheet pan or in a baking dish and let it work its magic in the oven.
Bake until perfection is achieved.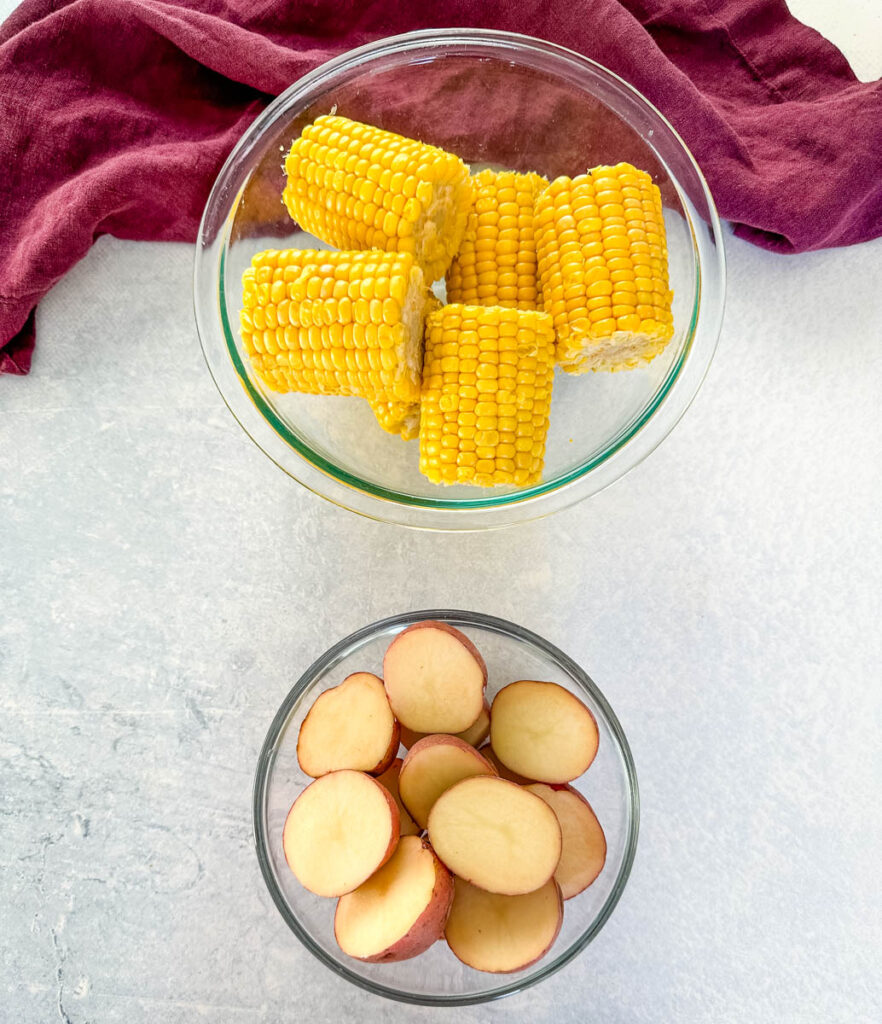 How to Know When the Seafood is Ready
Properly cooked shrimp will turn a beautiful pinkish hue and become opaque. When gently touched, the shrimp should have a firm texture. Look out for a C-shape, indicating the perfect doneness.
To ensure the highest quality, we recommend checking out our guide on "How to Tell if Shrimp is Cooked".
Most crab legs are usually sold pre-cooked and often frozen. If you find them thawed, they were previously frozen at the source shortly after being caught. Keep in mind that the exterior color may not accurately reflect the done-ness. Instead, examine the shoulder (the large white part of the cluster), which should have a pearly white appearance.
Delightful Seasoning Options
For those who love to experiment with flavors, here are some fantastic seasoning ideas to enhance your seafood boil:
Lemon Pepper Seasoning
Cajun Seasoning
Creole Seasoning
Homemade Ranch Seasoning
Homemade BBQ Seasoning and Rub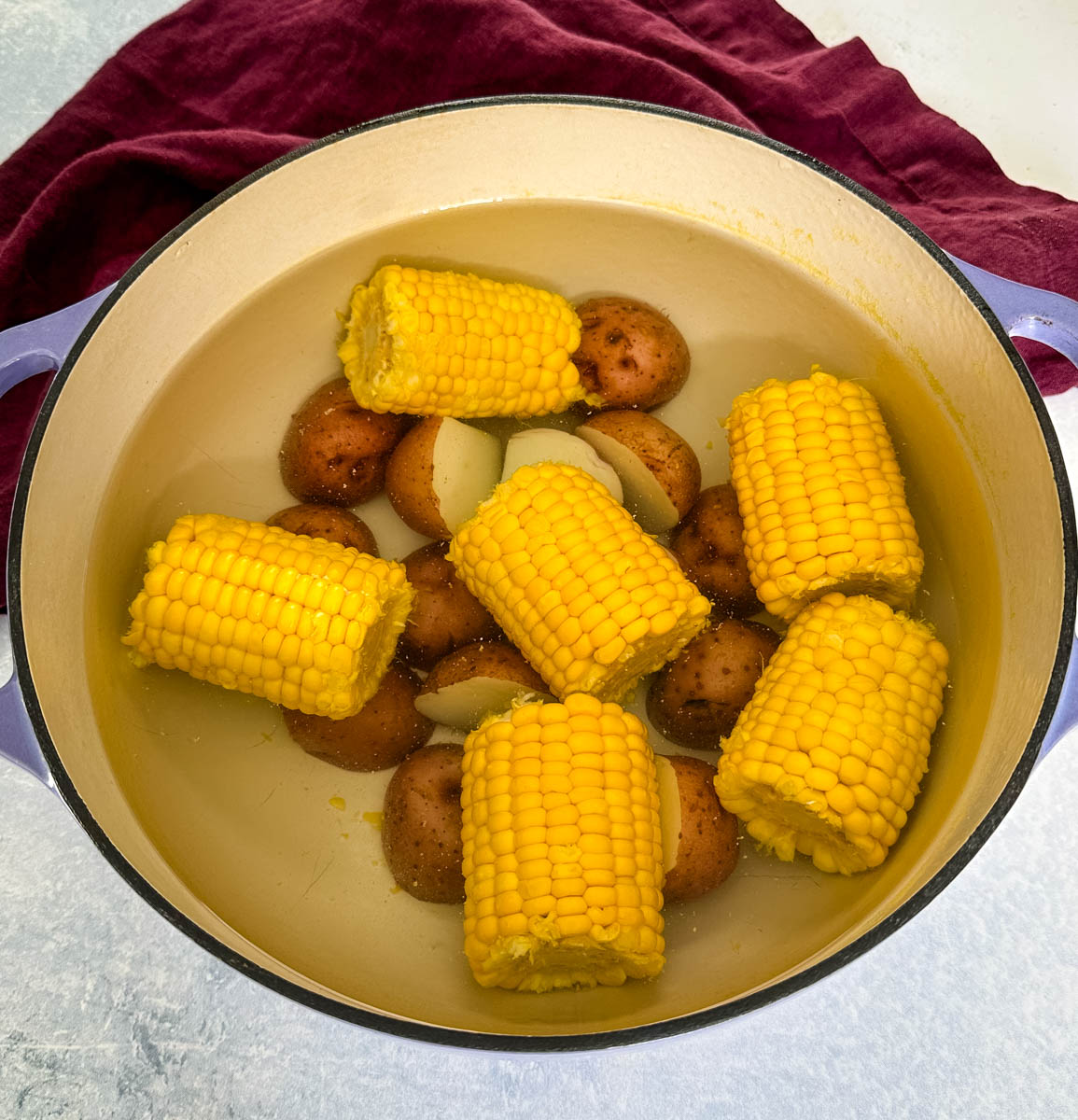 How to Reheat Leftovers
To savor the flavors again, I recommend reheating leftovers on the stove using some additional butter. Microwaving seafood can sometimes result in a mushy texture, so it's best to avoid it.
More Seafood Delights Await!
If you're hungry for more seafood dishes, we have a treasure trove of recipes for you to explore. Indulge in these tantalizing options:
Nobu Miso Black Cod
Crab Risotto
Seafood Pasta Salad
Smoked Lobster Tail
Grilled King Crab Legs
Baked Cod in Foil
Salmon Fried Rice
Seafood Lasagna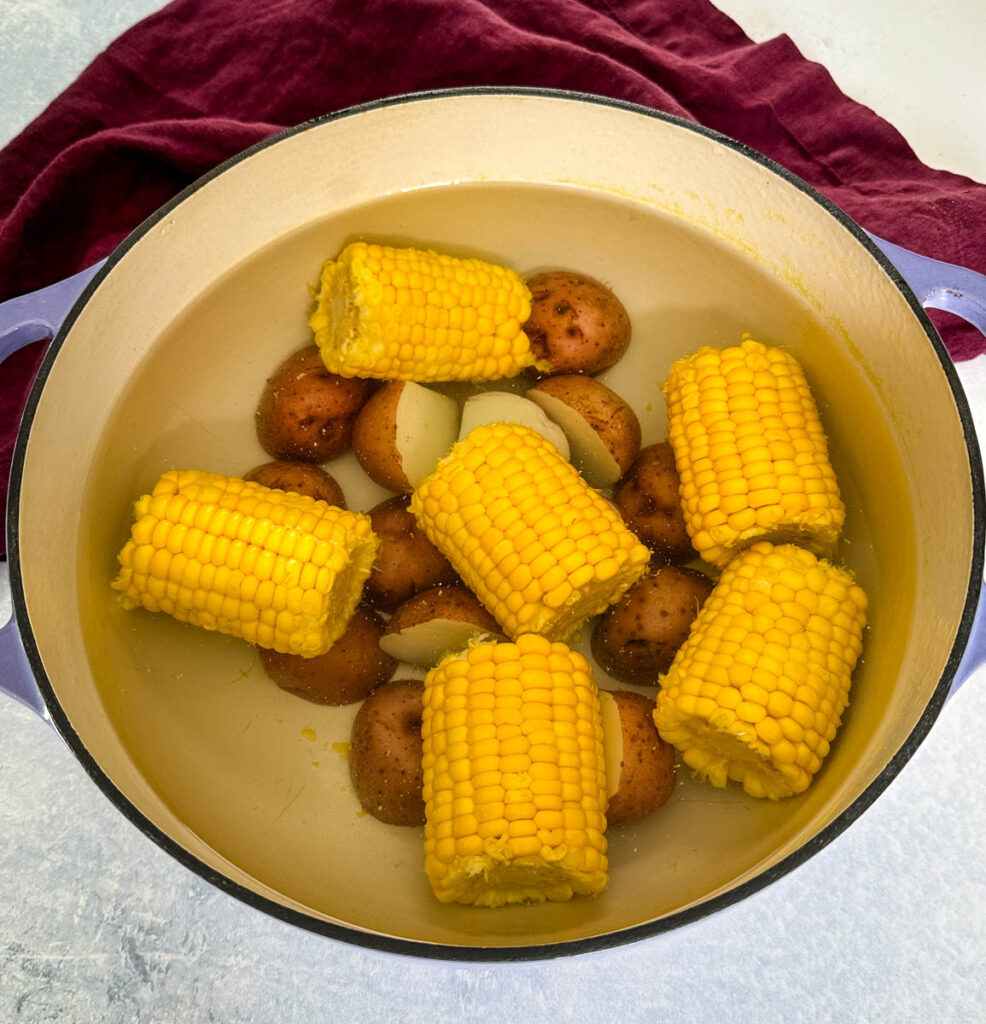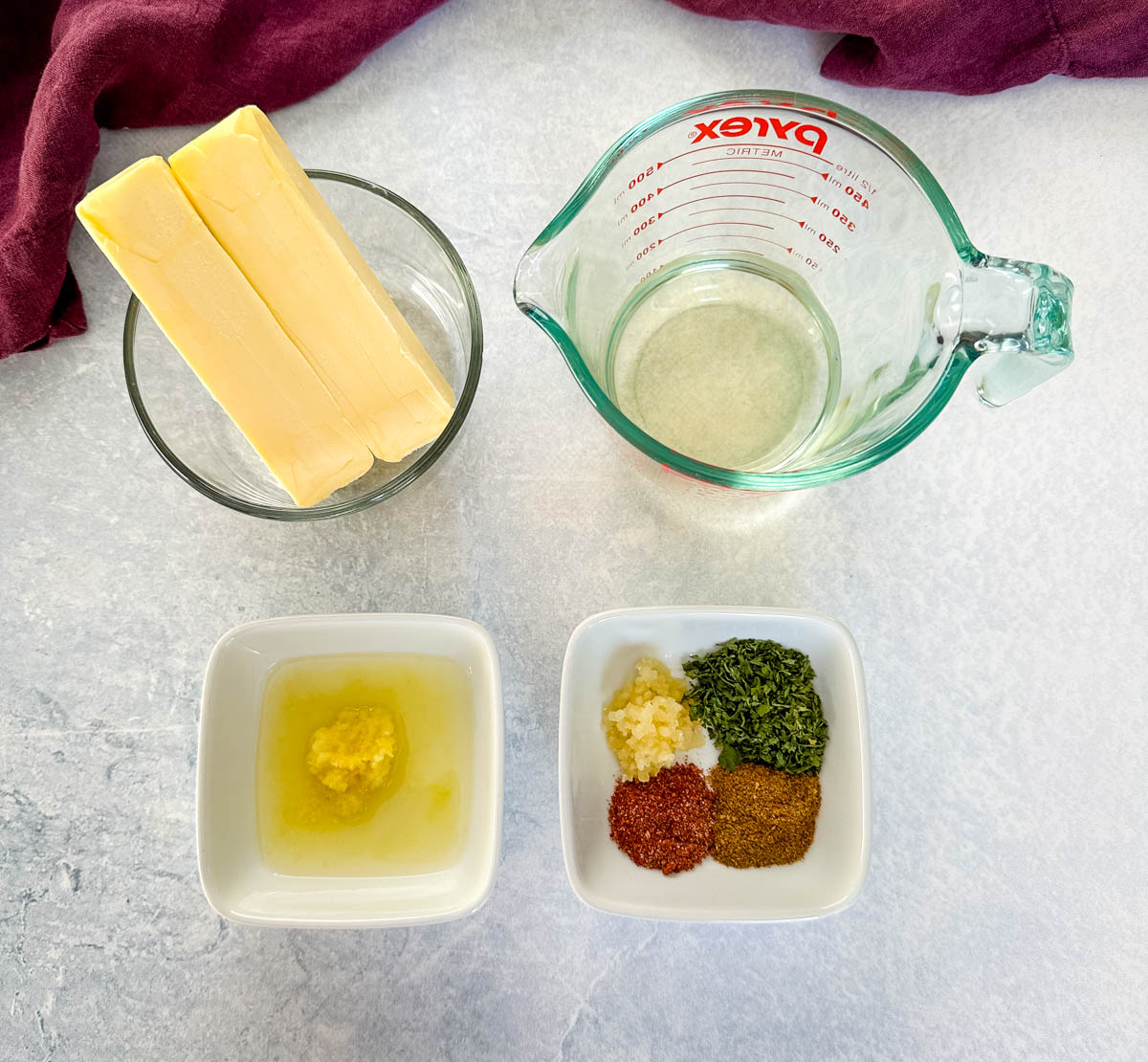 Bring the Family Together with "Family Cuisine"
For more incredible recipes, cooking inspiration, and helpful tips, visit Family Cuisine, where we celebrate the joy of cooking and sharing delicious meals with our loved ones. So gather your family and friends, and let the seafood feast begin!