An Irresistible Copycat Dairy Queen Ice Cream Cake
As a child, I always looked forward to unique birthday cakes. From regular cake to cheesecake and ice cream cakes, I loved them all. However, there was one cake that stood out among the rest – the Dairy Queen ice cream cake. Its layer of luscious chocolate fudge and delightful chocolate crunchies made it pure heaven. I would even scoop out that layer and savor it separately because it was just that good.
Being an ice cream cake connoisseur, I've experimented with various recipes over the years. And now, I'm thrilled to share with you my take on the famous Copycat Dairy Queen Ice Cream Cake.
How to Create a Scrumptious Ice Cream Cake
Let's start by discussing the cake pan. I prefer using an 8 by 3 inch cake pan to achieve a taller cake, but a 9-inch pan or a springform pan will work just as well. It's all about your personal preference.
Once you have your chosen pan ready, line the inside with clear wrap. Now, let's dive into making the cake!
Chocolate Ice Cream: Begin by spreading a layer of chocolate ice cream evenly into the pan. Place the pan with the ice cream in the freezer for approximately 30 minutes to allow it to firm up slightly.

Chocolate Fudge Layer: For this layer, we're going to create a thin chocolate ganache with a touch of corn syrup. The corn syrup is crucial as it helps the fudge stay soft even when frozen, giving it that perfect fudgy consistency. Spread the fudge layer on top of the ice cream and freeze for another 10 minutes.

Chocolate Crunchies: To make the chocolate crunchies, combine Oreo crumbs and melted butter. Evenly spread the mixture on a baking sheet and bake for about 8 minutes. Once cooled, break the crunchies into smaller pieces. These delightful chocolate crunchies maintain their crispiness even when added to the ice cream cake. Add them as a layer and return the cake to the freezer for about two hours to ensure it sets evenly.

Vanilla Ice Cream: Finally, add a layer of vanilla ice cream on top and freeze the cake until it becomes firm. Once ready, frost the cake with my homemade whipped cream, which stays stable for days thanks to a touch of powdered sugar. Feel free to decorate the ice cream cake as desired for your occasion and you're all set to enjoy!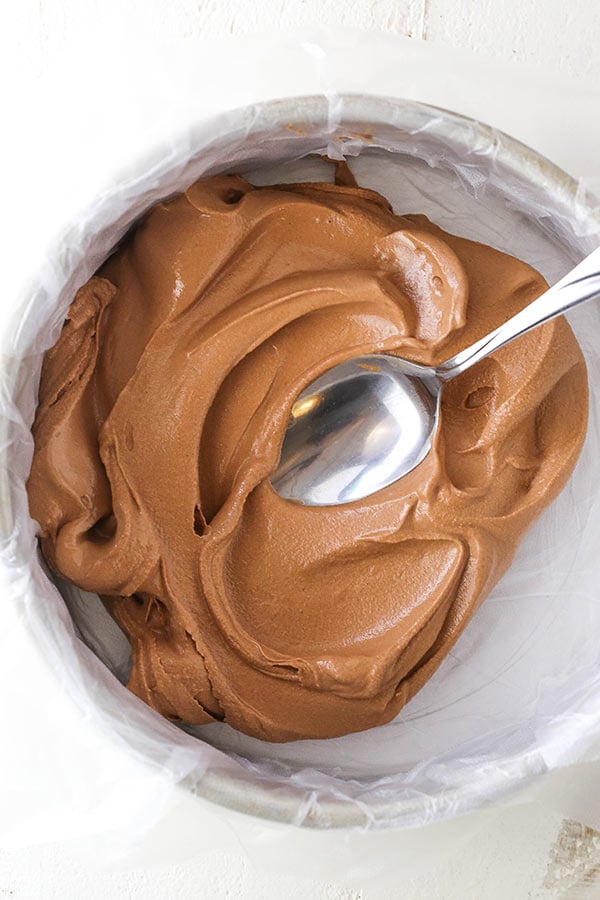 Storing Your Ice Cream Cake
This ice cream cake recipe is perfect for making ahead of time. Simply assemble all the layers, cover it in the pan, and refrigerate for up to a week. Then, frost the cake on the day of or the day before you need it to ensure the decorations look fresh and appealing.
After decorating, it's best to store the cake in a container, such as a cake box or cake carrier, in the freezer. If space is an issue, it can be kept in the freezer for a few days without compromising its taste and texture.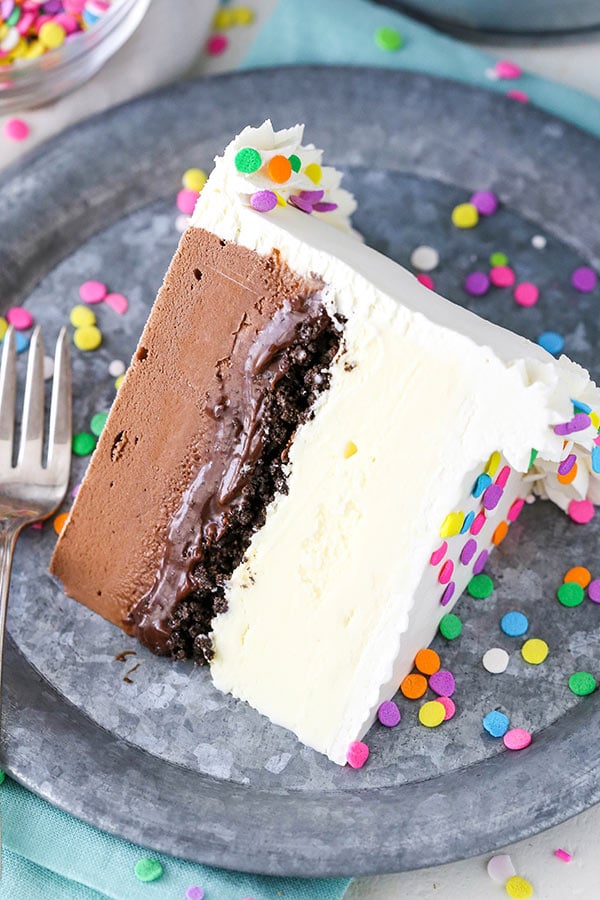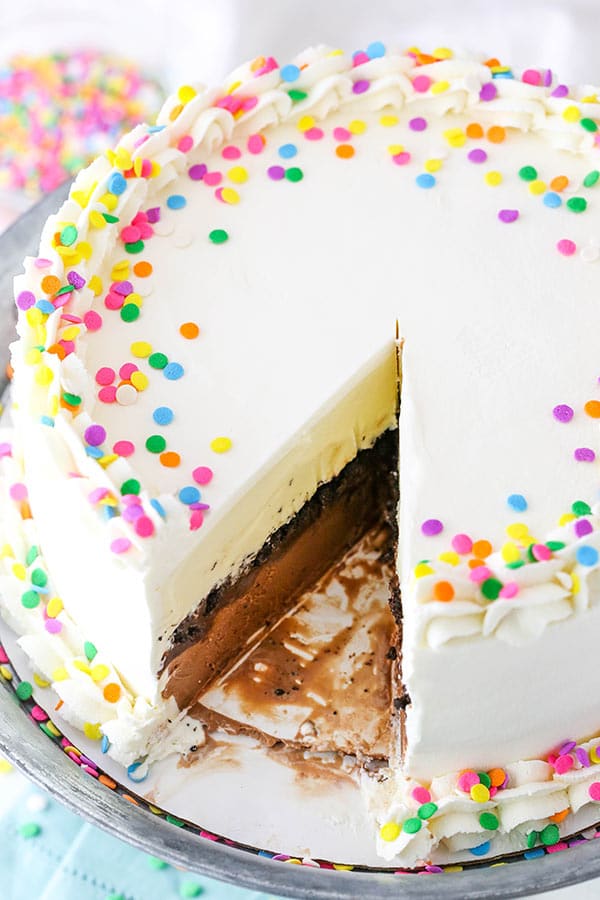 You Might Also Enjoy
Strawberry Crunchy Ice Cream Cake
Peanut Butter Chocolate Ice Cream Cone Cake
S'mores Ice Cream Cake
Oatmeal Chocolate Chip Cookie Ice Cream Cake
Red Velvet Ice Cream Cake
Chocolate Chip Cookie Dough Ice Cream Cake
Oreo Cookies and Cream Ice Cream Cake
Shop the Post
Copycat Dairy Queen Ice Cream Cake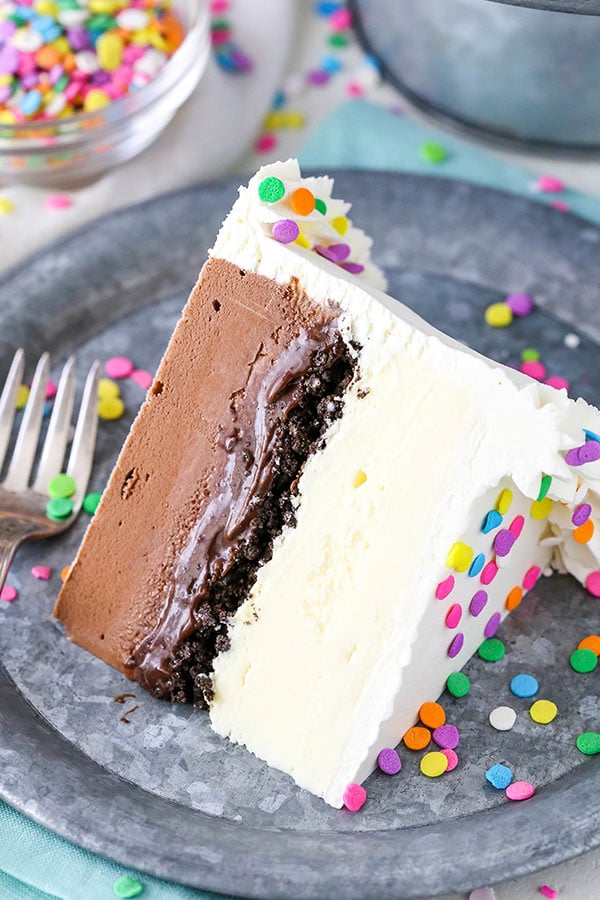 Note: This post may contain affiliate sales links. Please read our disclosure policy.
Now you have the ultimate recipe for a mind-blowing ice cream cake. Get ready to indulge in the perfect blend of flavors and textures that will leave you wanting more. Don't forget to share this delightful recipe with your loved ones and make lasting memories with Family Cuisine's ice cream cake. Enjoy!