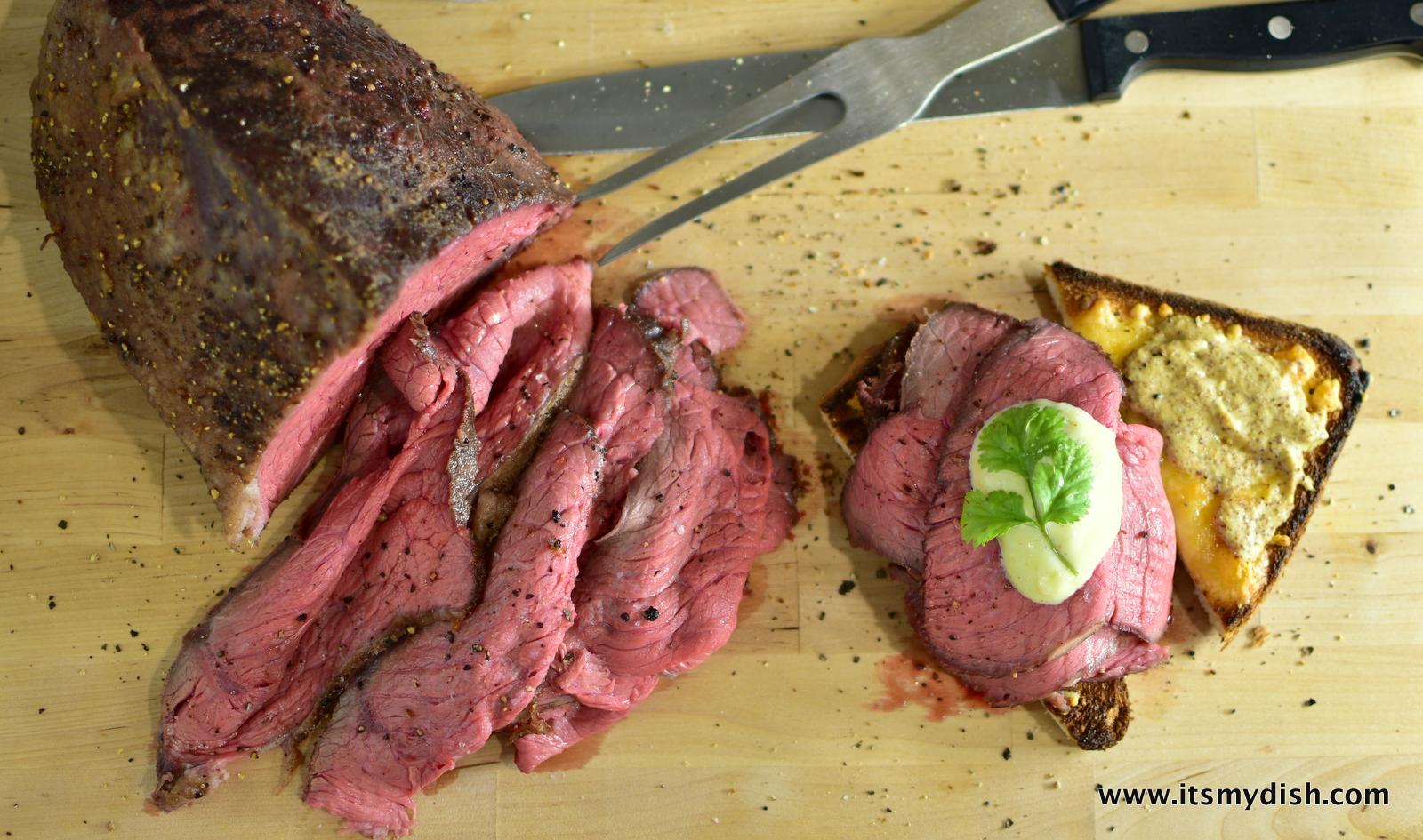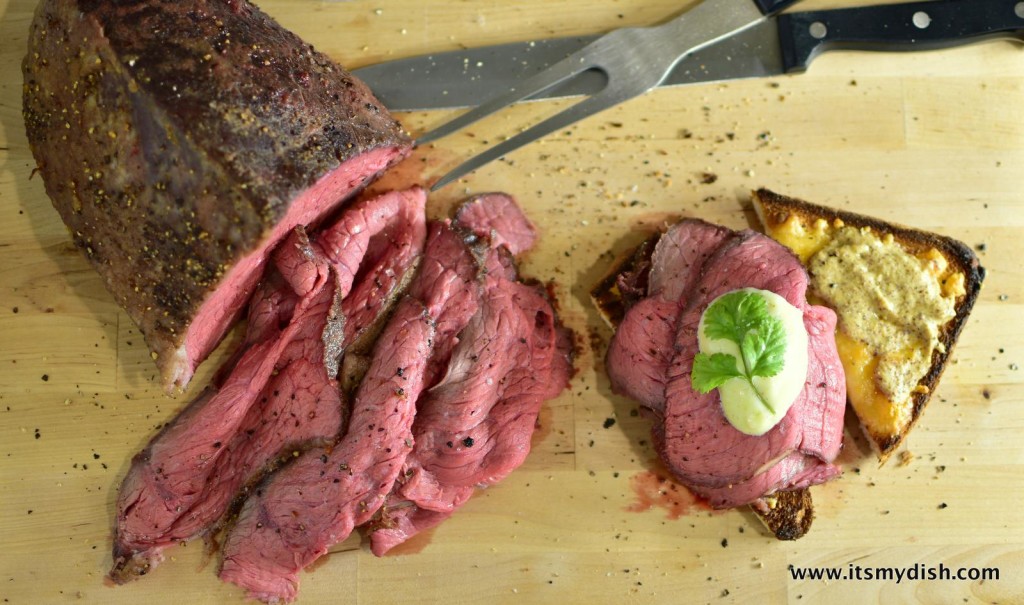 The main difference between deli roast beef vs regular roast beef is that the deli-style roast beef is thinly sliced and usually used on a sandwich while the roast beef is thick cut and served on a plate hot. Now, the fortunate factor about deli roast beef is that it's usually served cold or quickly reheated so there is no concern of overcooking when serving. Also, given that it's thinly sliced, it's more tolerable to tougher and cheaper cuts of meat. In fact, a good deli roast beef should be lean but still tender. This is where we have an opportunity to take a cheaper cut of meat and make it taste expensive.
Whenever I go to a sandwich shop, I prefer roast beef over turkey or ham for my protein because the flavors are just more intense. Whenever I go to the supermarket to look at buying roast beef to make my own sandwich, I notice that they add caramel color as well as sodium phosphate and other non-natural ingredients. So now, I make my own roast beef for my sandwich just to feel healthier and I can pile on the meat and still come out ahead in terms of price. Yay for home cooking!
Ingredients:
3 to 4 pounds rump roast
1 tbsp olive oil
1 tsp garlic powder
1 tsp onion powder
1 tsp crushed black pepper
1 tsp salt
Directions:
There are basically two main points to making a tender roast beef from a cheap cut of meat. First, it's gotta be slow roasted to slightly above rare. Any higher will start to cause the meat to toughen. Second, you need to slice as thin as possible across the grain. This is another good reason to own a food slicer.
So now we need to prepare our roast. Pull the roast out of the refrigerator pat dry the roast with a paper towel. Rub generously with olive oil. Next, sprinkle on the dry ingredients and gently massage the spices into the meat. Pro Tip: It's easier to pre-mix the spice rub first before adding to the meat.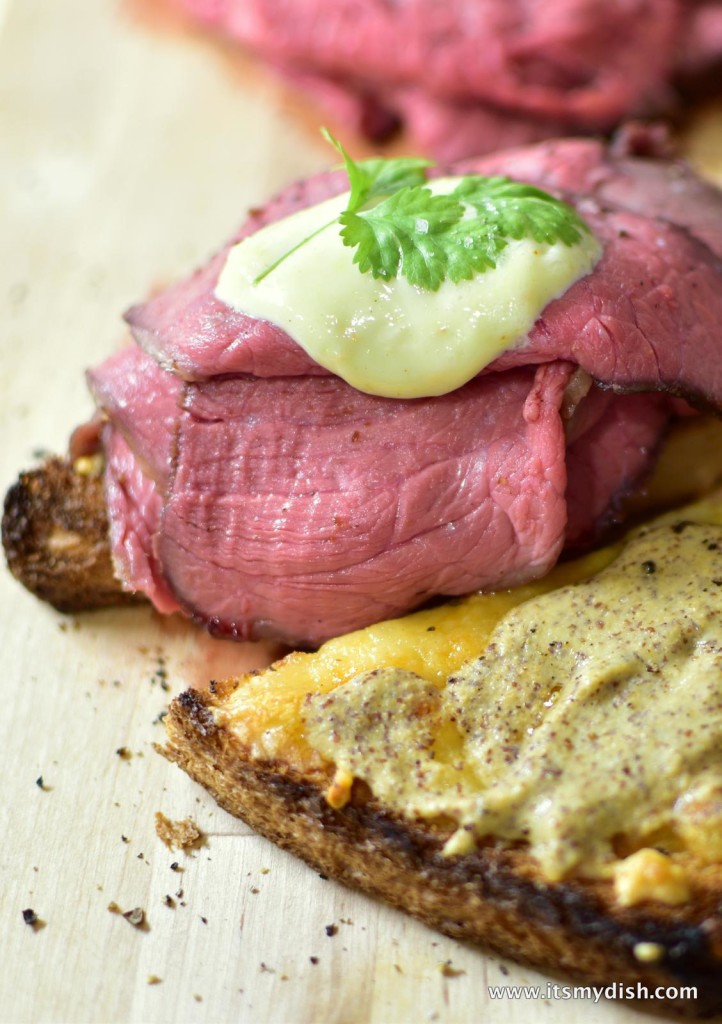 Let the roast rest on your counter until it comes up to room temperature which usually takes about 30 minutes to 1 hour. While you are waiting, preheat the oven to a gentle 200°F.
While many recipes call for a searing in a 500°F oven or in the skillet either before or after roasting, for this recipe, we are only going to slow roast. The reason is because searing the meat will create a crust that I just don't prefer in my roast beef sandwich so I choose to forgo the searing.
Very important is to invest in a good meat thermometer. I personally do not prefer the instant-read thermometer for this recipe. It's a lot easier to just use a meat thermometer and leave it in the meat while roasting. Depending on the size of your roast and the thickness, it can take anywhere between 3 to 4 hours. Once the roast reaches 130°F, pull out the roast and tent with foil and let it rest for at least 30 minutes before carving. Technically, you can let it rest and chill overnight in the fridge before carving since this is supposed to be deli-style roast beef for a sandwich anyway.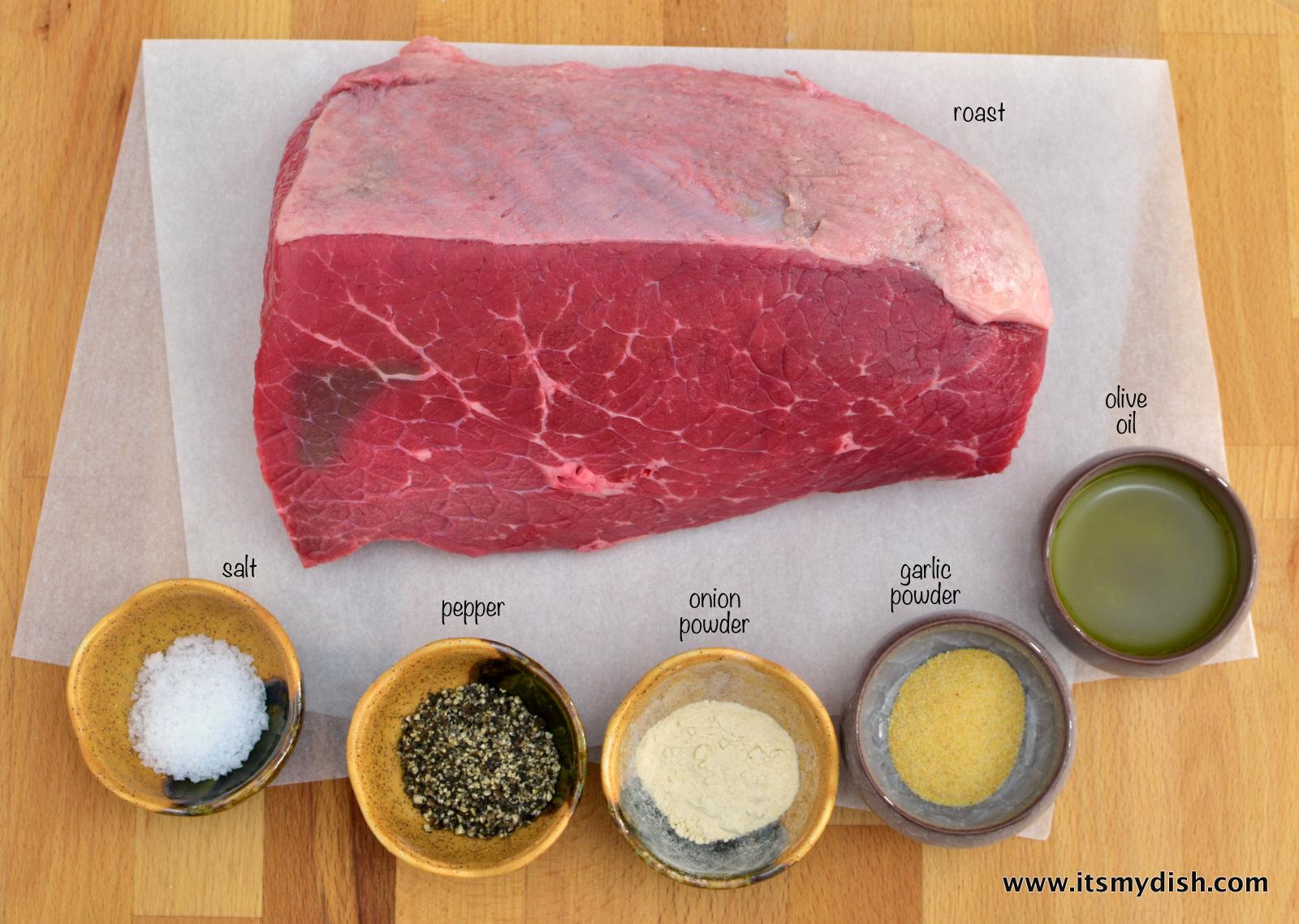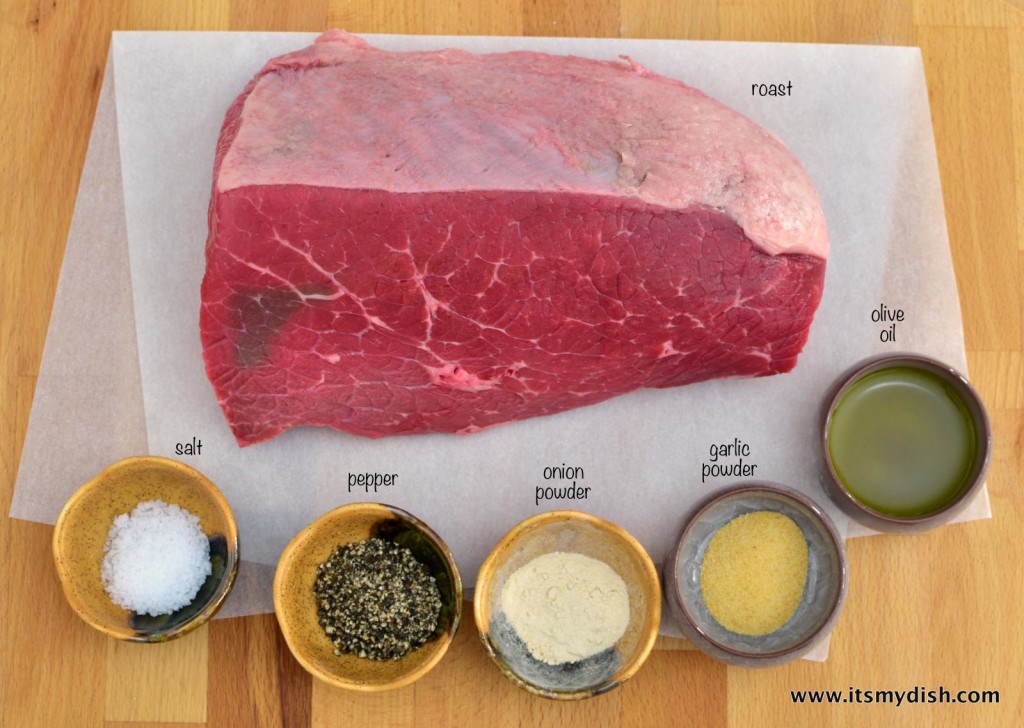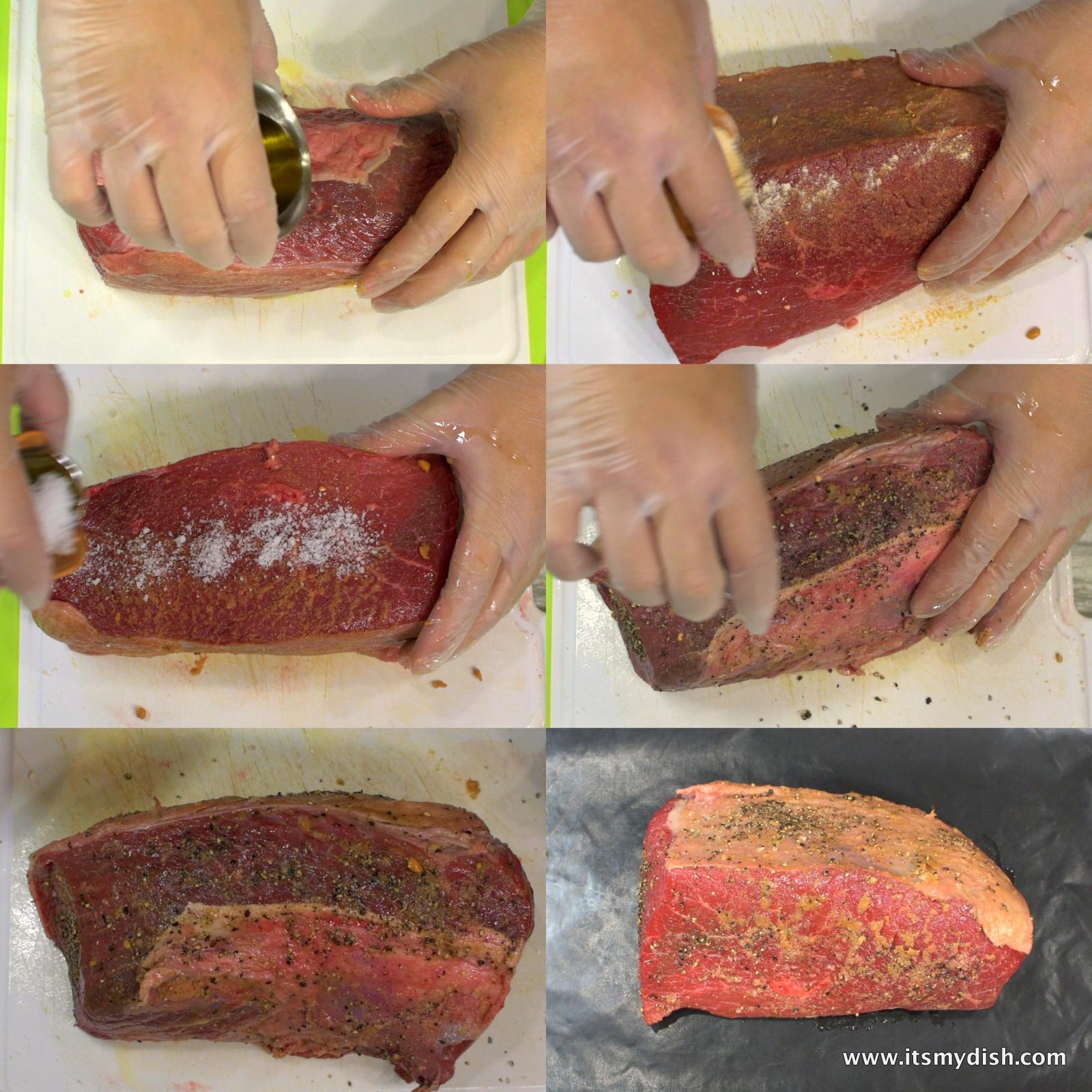 Please see more list about What to make with deli roast beef
Detail: 🔗