What are the ingredients for this recipe?
There are only a handful of ingredients required for this recipe, it couldn't be easier!
fresh berries

I used strawberries, blackberries and raspberries

balsamic vinegar
sugar
pre-made dessert shells

These can be found in most supermarkets right by the fruit, or in the bakery aisle (refrigerated).
I have included a photo of the ones I used for this recipe.

Fat-Free Cool Whip
You can also add pudding to these shells! I like the airy feel of these desserts with just the Cool-Whip, but really, the possibilities are endless.
Reading: desserts to make with dessert shells
Note: there are no artificial sweeteners or sugar replacements used in this recipe, so it's perfect for serving a crowd. No one will know that these are lightened-up or low calorie. If you are making this recipe for yourself, you can use sugar replacements if you so wish, however, the stats of this recipe are great while using the real-deal!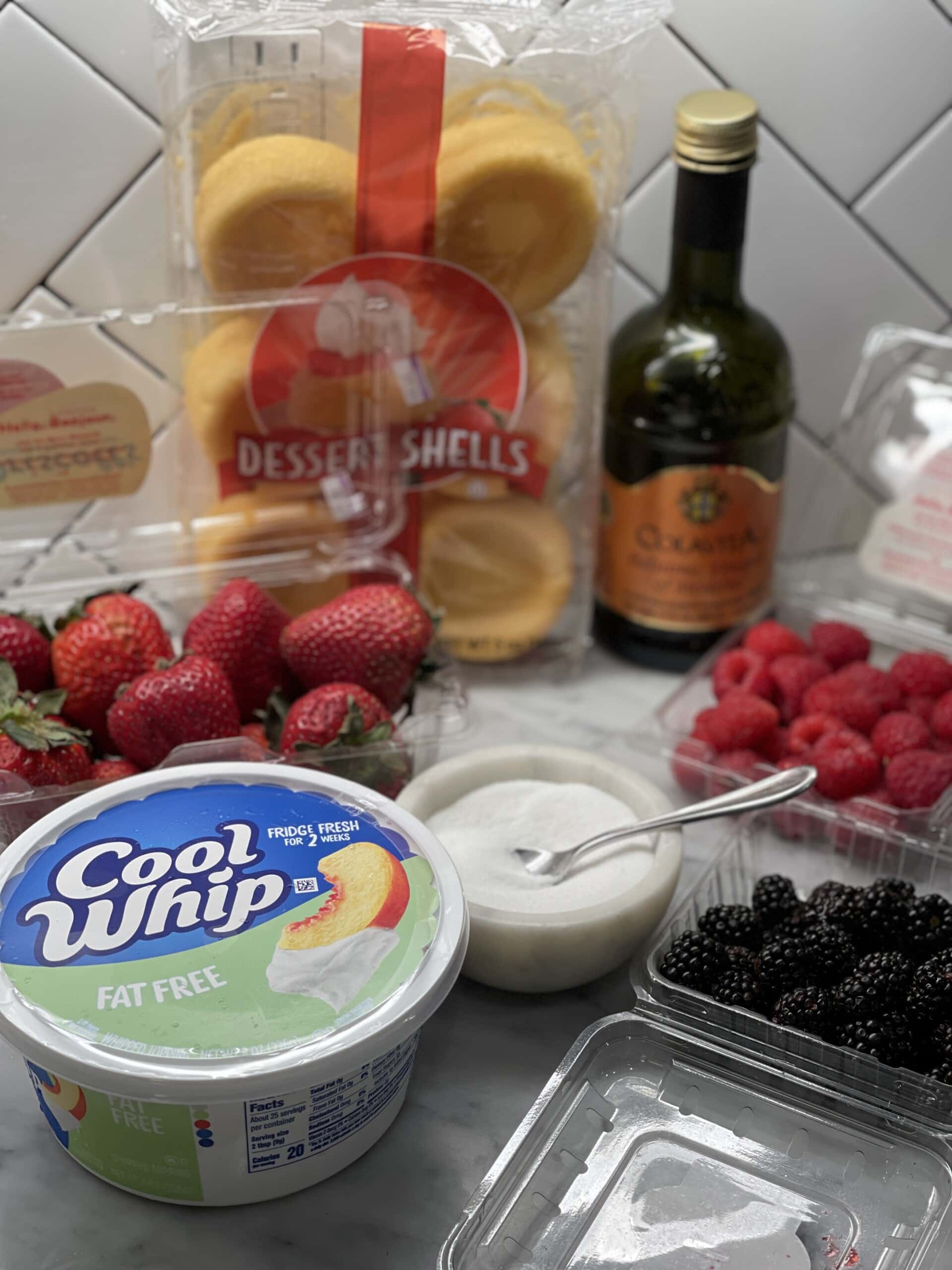 How do you macerate berries?
The word "macerate" might seem complicated or intimidated, but it's as easy as adding balsamic vinegar and sugar to your berries and tossing everything together!
Wash your fruit first, and then cut the strawberries into pieces similar in size to the blackberries and raspberries. If you leave them whole, they will be too large to fill the dessert shells.
Read more: use frozen chocolate chip cookies to make dessert
After your berries are cut, add them to a mixing bowl. Then, add the balsamic vinegar and the sugar. Toss everything together, and set the berries aside to marinate. I recommend doing this for at least half an hour, so that the juices can start to release and the berries begin to break down a bit. You can do this in advance, too, up to an entire day before hand. The berries will be perfect in the fridge all night, and then when you are ready to serve, this dish only takes 5 minutes of assembly.
Because of the short assembly time, this dish is perfect to serve when you have guests over for a barbeque. You don't want to be stuck in the kitchen preparing dishes while everyone else is having fun! Just five minutes, and you're done.
To assembly the dessert shells, place the pre-made dessert shells on your platter. Add a heaping tablespoon of your defrosted cool whip to the center of each shell, and then top with the macerated berries and their juices.
You will have berries and juice leftover; you can serve this on the side for people to add to their dessert shells, or you can drizzle that extra juice on top of the serving platter. Just make sure you do this right before serving so they don't get too soggy!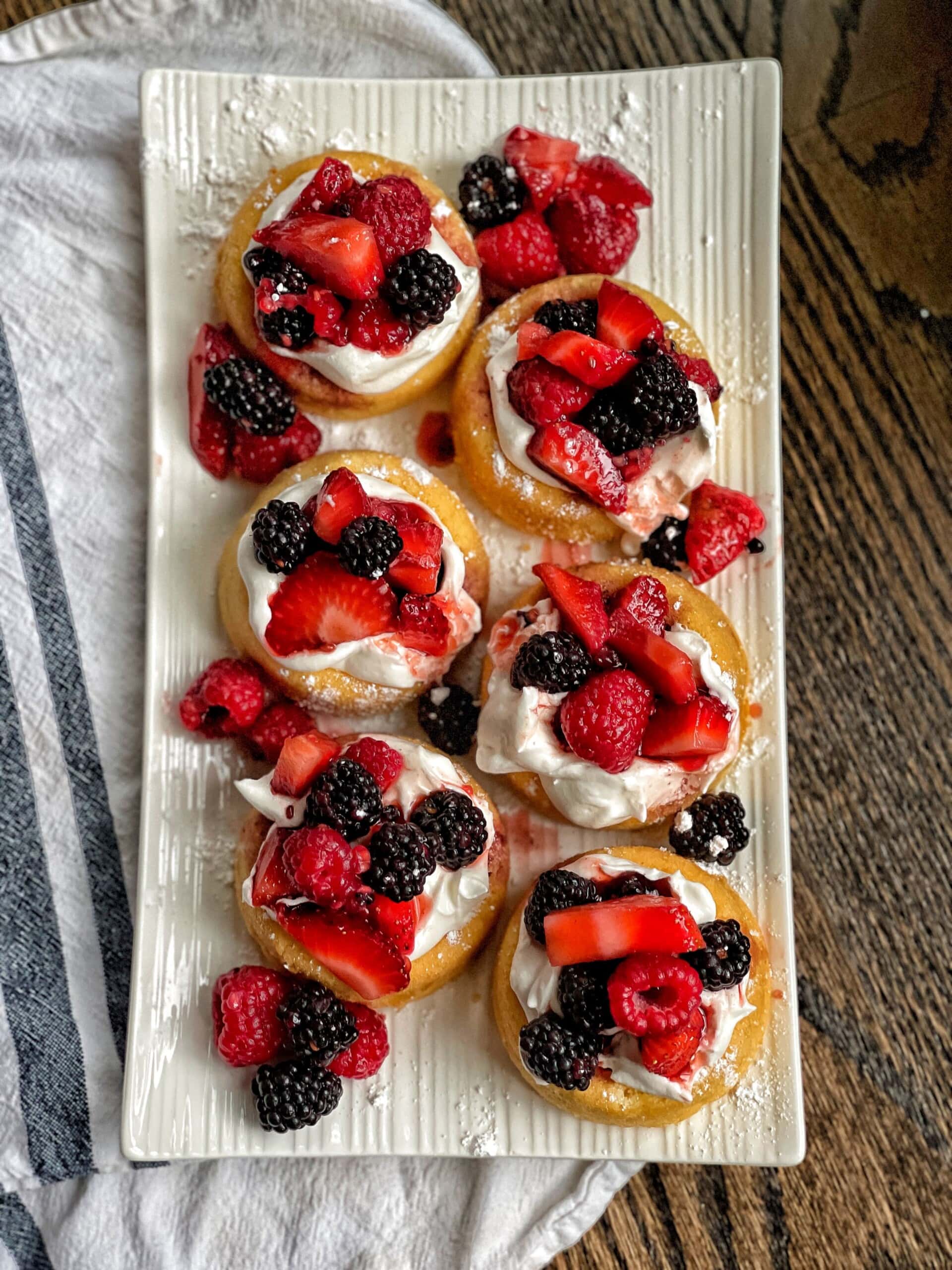 Can I store these?
These will not store well, as they will get soggy over time. To prep these ahead of time to have on hand, prepare the macerated berries and leave them in the fridge covered. Then, when you want a quick snack or dessert, simply assemble individual dessert shells as needed. It takes all of five minutes to prepare one, as long as you have everything you need on hand in the fridge!
Read more: how to make a brazilian dessert
If you have leftover macerated berries, they pair beautifully in a yogurt or oatmeal bowl for some added sweetness!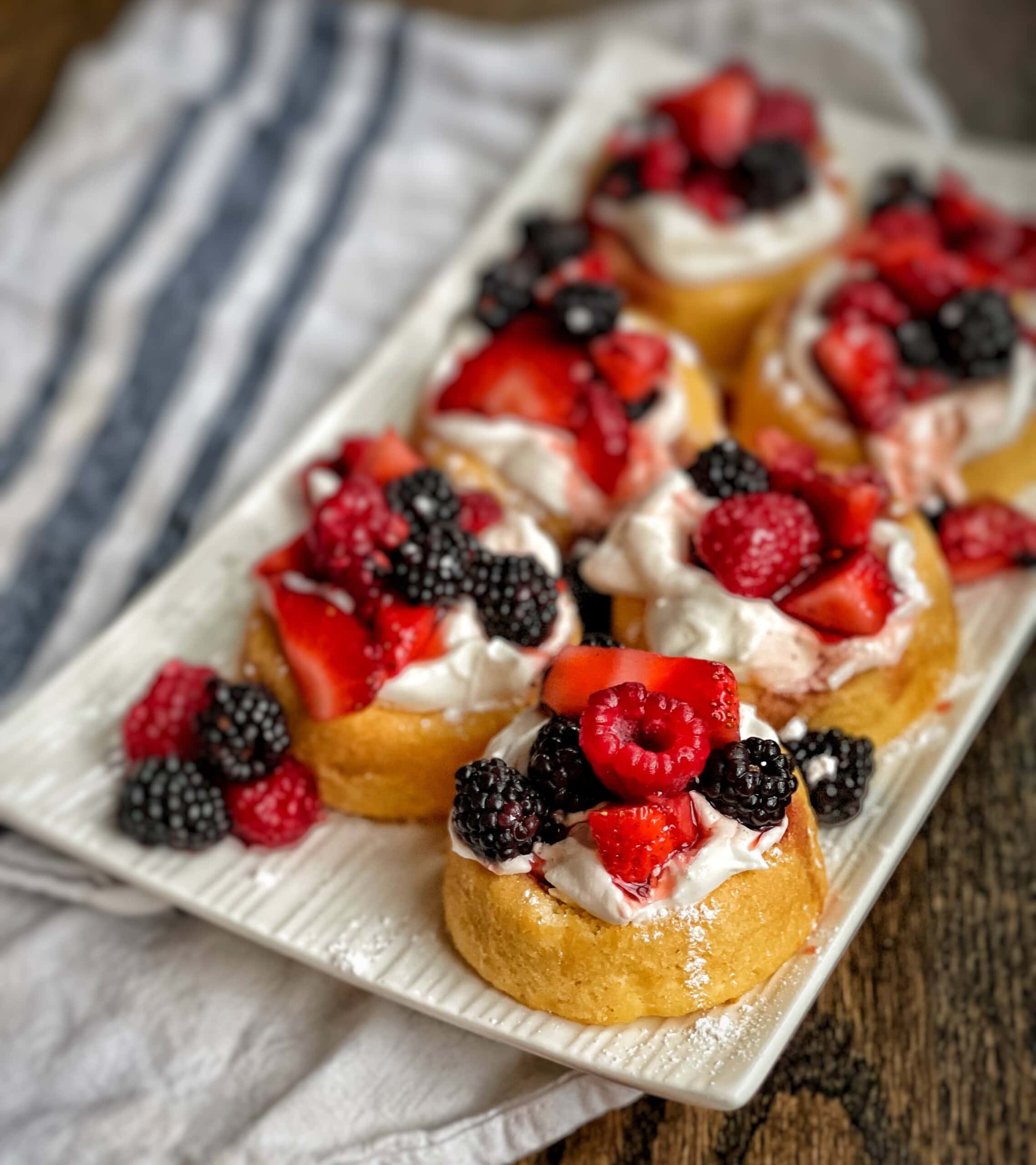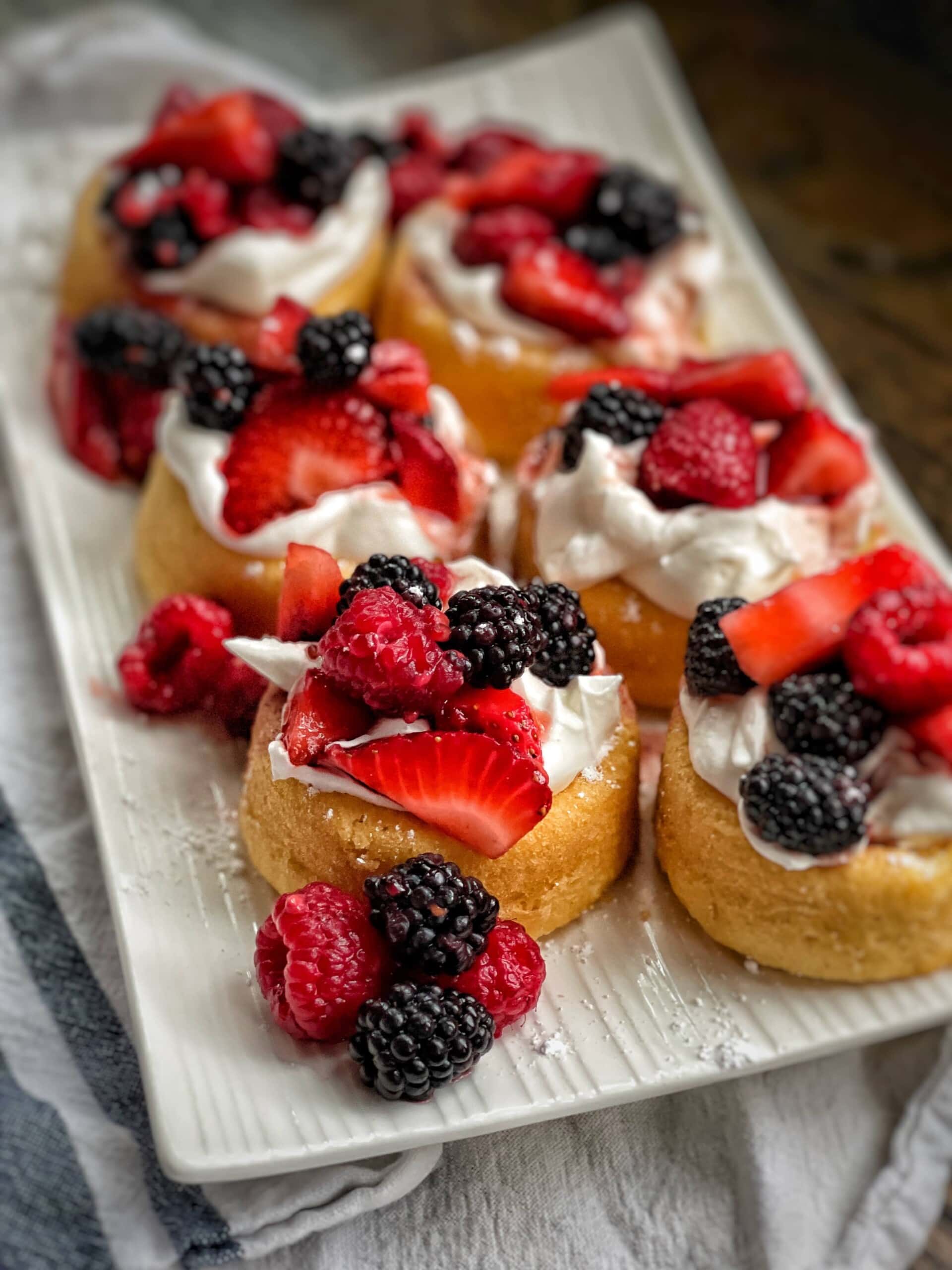 You might also enjoy these healthy desserts and sweet treats:
Blueberry Cobbler
Guiltless Almond Flour Brownies
My Moms Almond Biscotti
Read more: make dessert with hot chocolate mix