Our Diatomaceous Earth (DE) products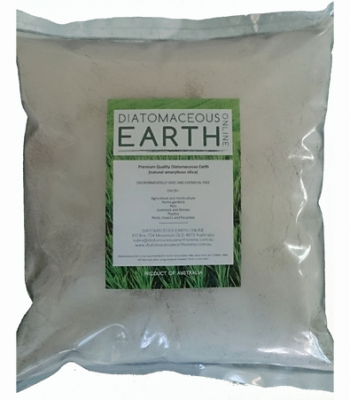 Regular grade (fine and up to 2mm particles) from 1kg to 20kg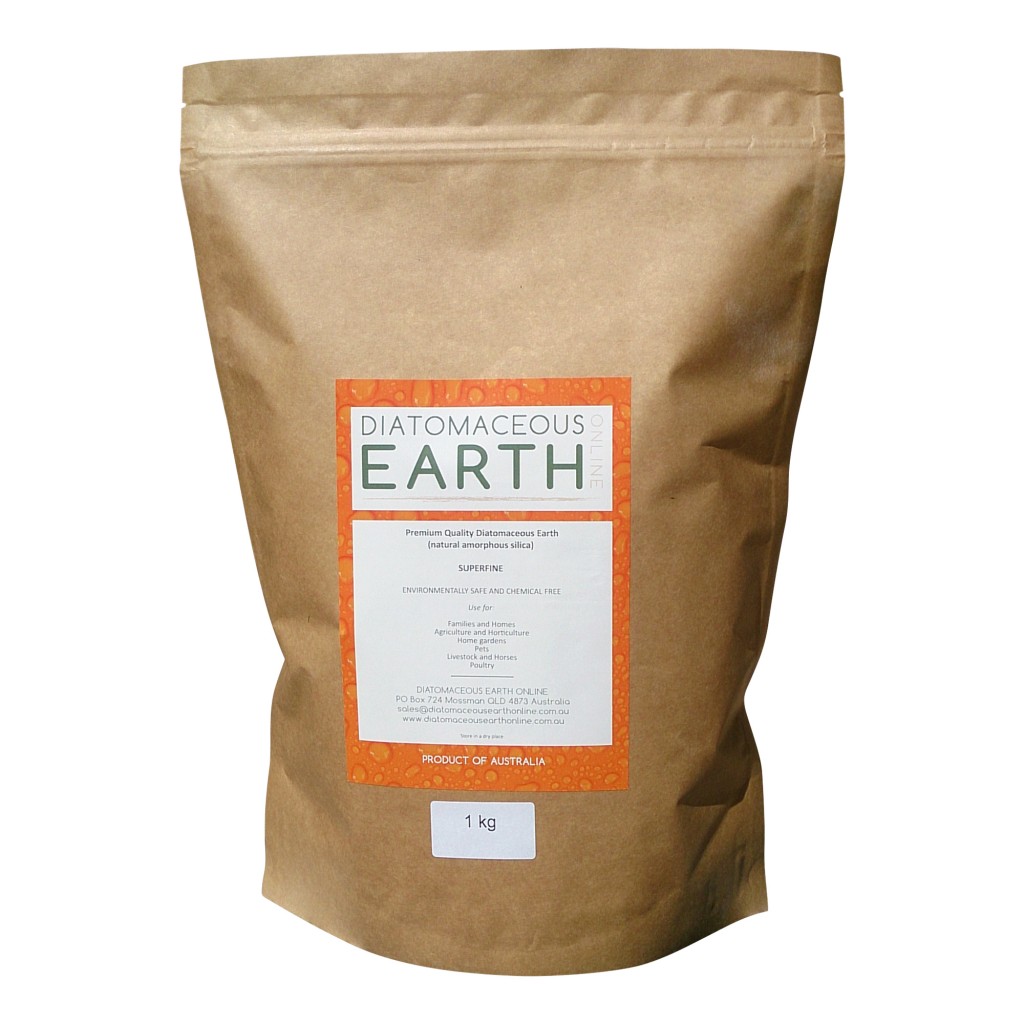 Superfine (less than 300um average size 100um) from 1kg to 15kg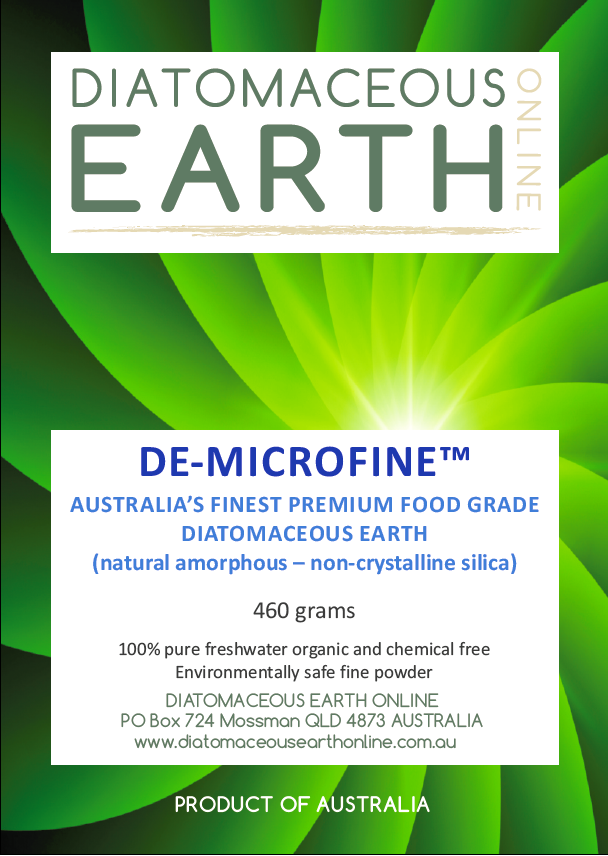 Microfine (less than 100um average size 20um) from 450gms to 9.5kg
DE Microfine is also available in DE aerosol spray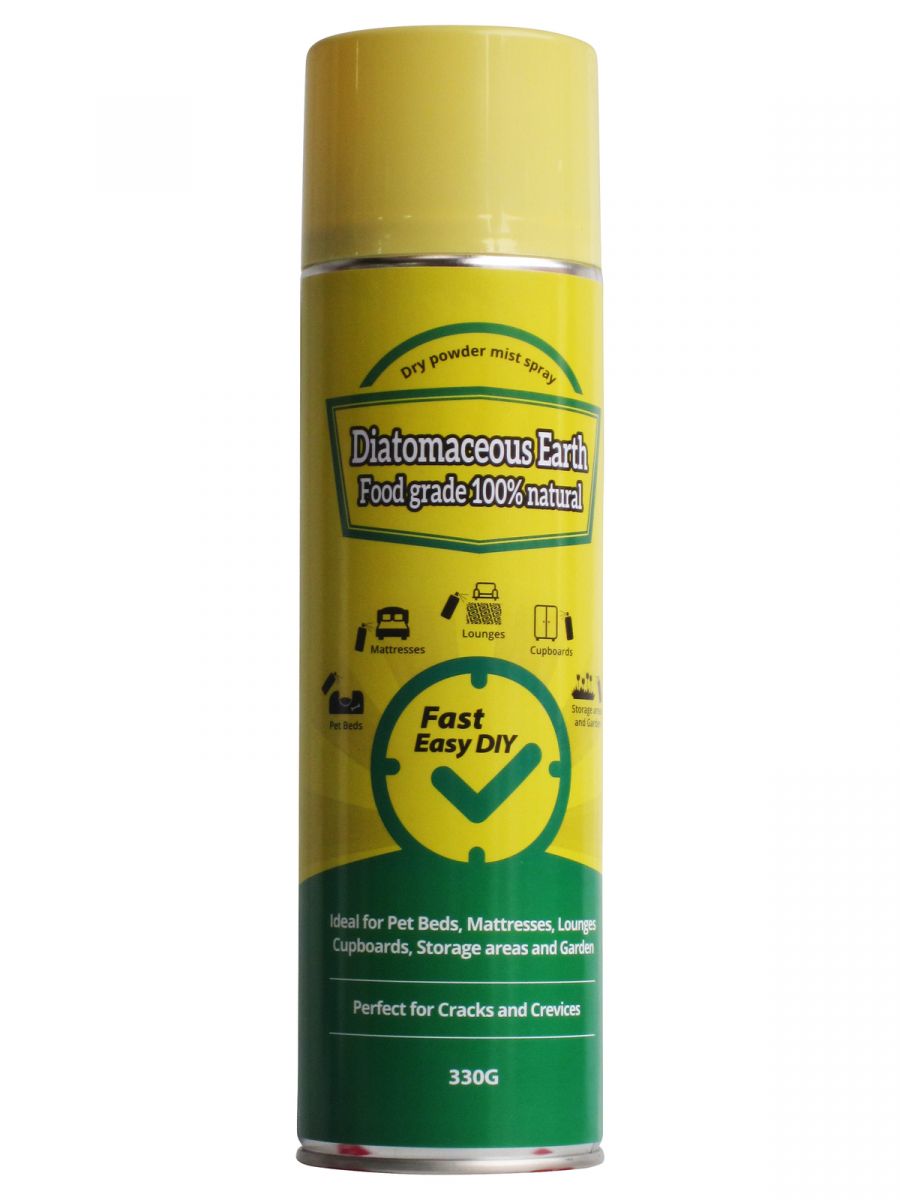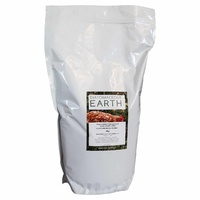 Poulrty grade (coarse 500um to 3mm) from 4.5kg to 20 kg
Fine grit (100um to 300um) from 9.5kg to 20 kg
Food Grade DE Supplier Australia
Diatomaceous Earth Online™ is a leading diatomaceous earth supplier offering superior grade products. We supply premium-grade Australian diatomite (also known as natural amorphous silica).
Our food grade diatomaceous earth has many uses and we are one of the few suppliers with a high-quality product producing diatomaceous earth in Australia.
Sourced from natural freshwater upland extinct volcanic lakes in Northern Queensland, our range of food grade diatomaceous earth is enriched with minerals and naturally occurring silica. With its combination of minerals, diatomaceous earth offers a range of incredible benefits.
What is diatomaceous earth?
Diatomaceous Earth (DE) is an extremely versatile natural product that is derived from pure fresh water sources. It is a sedimentary rock that is made up of underwater single cell animal remains known as diatoms. DE powder is in turn produced by processing these rocks. Enriched with minerals, Diatomaceous Earth offers numerous benefits and has many uses which can be found here .
Our freshwater DE is taken from the ancient freshwater lakes of Mount Garnet, Far North Queensland. We process the Diatomaceous Earth directly from the mine, enabling us to ship diatomaceous earth in Australia and internationally.
Diatomaceous earth-where to buy:
As a leading diatomaceous earth supplier, we pride ourselves on the quality and range of products and welcome enquiries or browse through our collection of DE grades and buy diatomaceous earth here online today or visit one of our dealers to experience its numerous benefits.
A word of CAUTION: Do not confuse natural silica or food-grade Diatomaceous Earth with industrial grade DE which may contain crystalline silica. Crystalline silica is dangerous to inhale and must not be consumed by humans, animals, or used on gardens and agricultural crops. Recent news reports have highlighted the dangers of "silica" – this is referring to crystalline silica which comes from building products when cut or abraded and NOT natural amorphus silica.
Our food grade Diatomaceous Earth is tested by registered labs which confirm it contains an undetectable amount (less than 1%) of crystalline silica. This product is regarded as safe by the USFDA.
Select your product below or go to the online shop – If you need to check the best grade for your application look at our guide here or read more from our blog posts.
If you have any problems or question please call Clem on 0407648916
If you are into Bonsai growing you can use our poultry grade to mix with your soil as recommended on the ABC's Gardening Australia program
Please Note – Diatomaceous Earth Online does not make any claim that our Diatomaceous Earth products have any particular effects for vetinary or agricultural use – please use your own discretion and investigations as to the possible benefits of diatomaceous earth. The best advice is to read the customer reviews.
Here is a video on how to use our dusting applicator.
For more information, please see more information about Best food grade diatomaceous earth
Detail: 🔗