This slow cooker beef stew is made with Belgian beer and served over buttery egg noodles or mashed potatoes! The ultimate comfort food!
Perfect for a chilly night, this slow cooker beef stew is actually a crockpot version of a Belgian classic, beef carbonnade! All the flavors, a fraction of the work, and the result is an incredibly tender beef stew with a silky sauce that will have you coming back for more!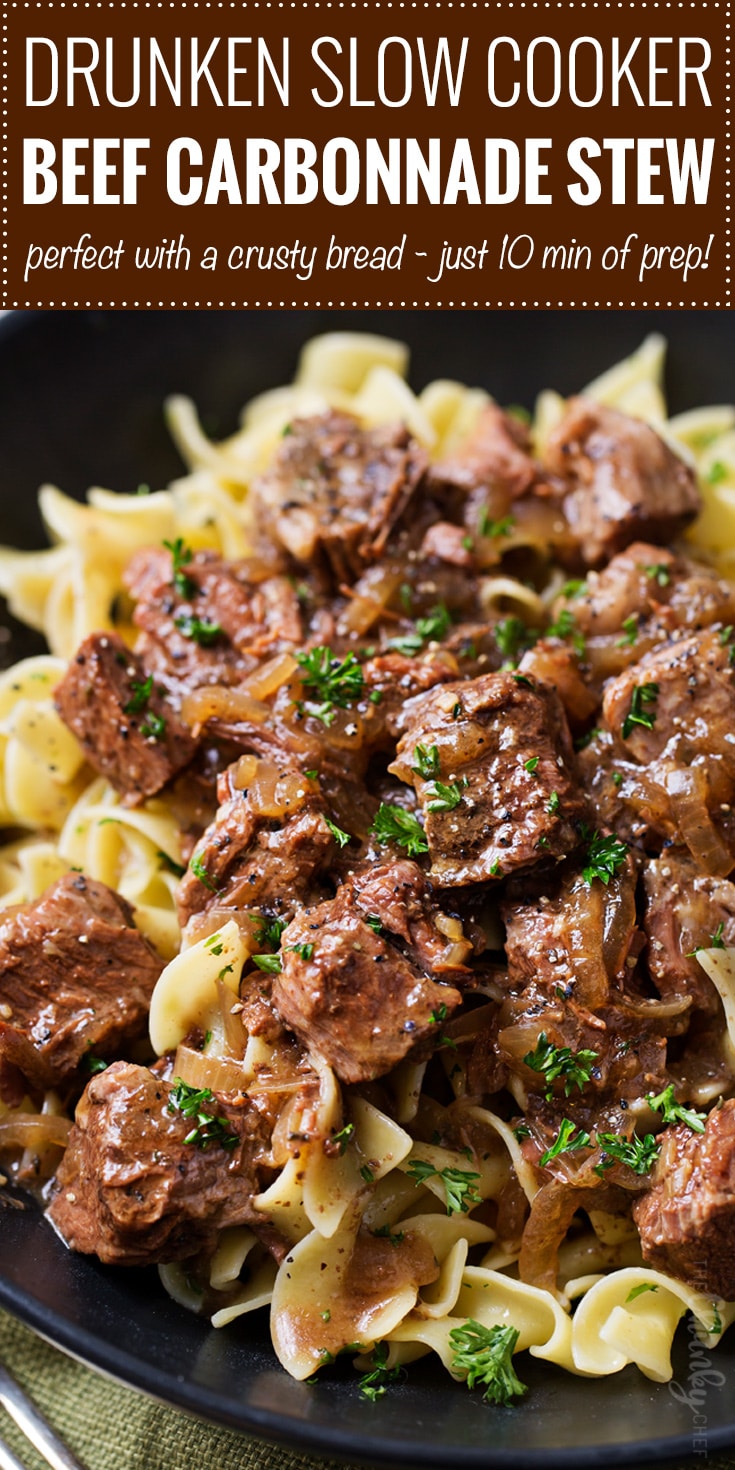 Reading: Stew beef recipes that aren t stew
I can't believe the time has come for my last post of 2017! For a while, I thought about posting new recipes next week… but instead I'm going to take some rare semi-time off and do some recipe testing and photography to work ahead for January 🙂
For my last post of the year, I wanted to go out with a bang, and this is a recipe I've been super excited to share with you guys for a while now. Beef carbonnade. Have you heard of it? It's a Belgian stew, traditionally NOT cooked in a slow cooker, but rather slow simmered for hours on the stovetop. It's full of a myriad of flavors… savory, sweet, a touch sour, and the texture is so silky and tender.
Read more: Boiled Broccoli Recipe (How to Boil Broccoli) | Family Cuisine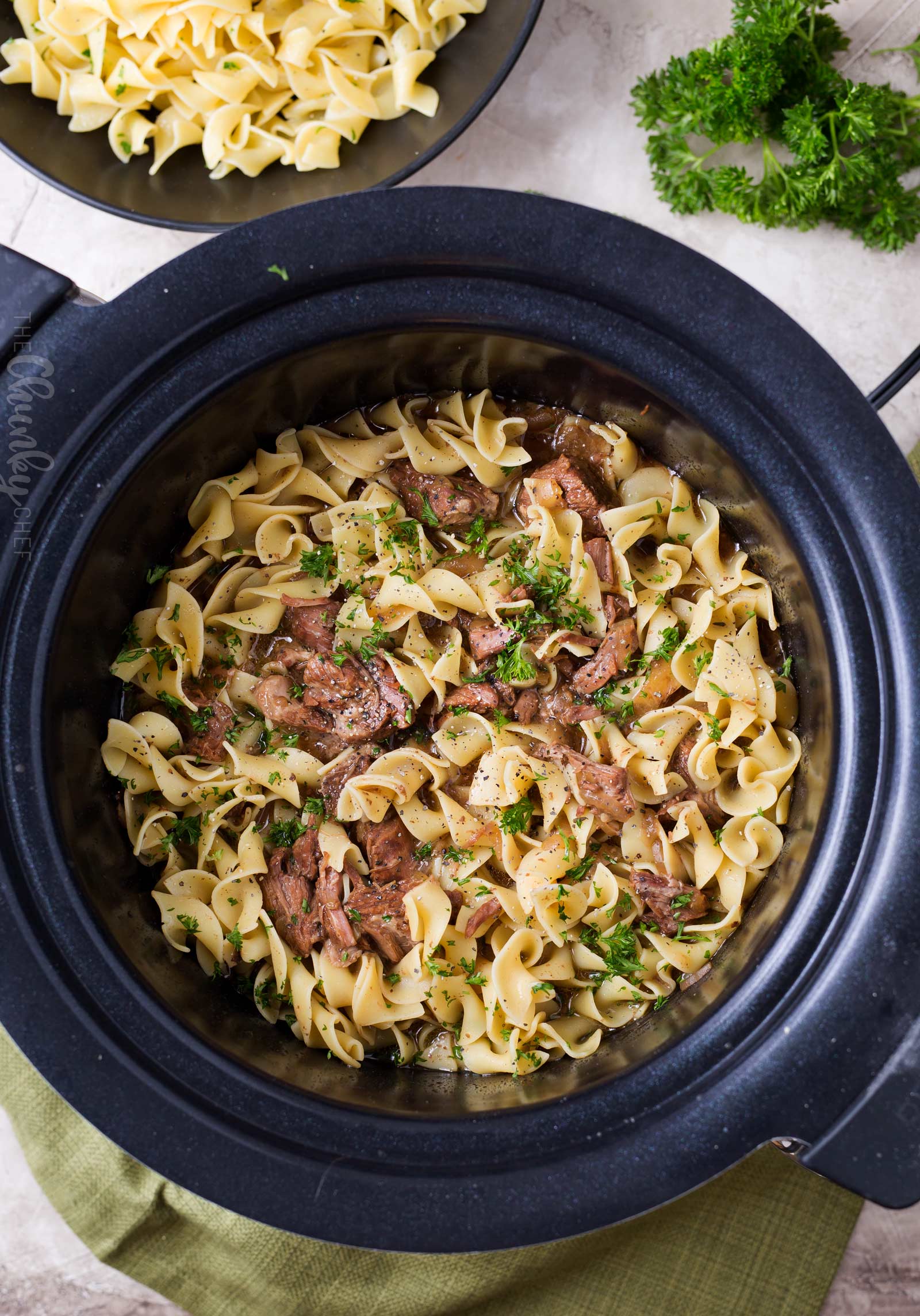 I love to serve this beef carbonnade with egg noodles or some mashed potatoes, to really up the comfort food factor. But I heard that in Belgium it's also served with fries… how awesome is that?!
TIPS AND TRICKS FOR THIS SLOW COOKER BEEF STEW:
Brown your beef. I know it's an extra step, and probably another pan to wash… but it's SO worth it. I've made it without browning the beef before, and it's still good, but the version with the browned beef is amazing! If you have a slow cooker with a cast aluminum insert (I'll link to mine at the end of this post), go ahead and brown the beef right in that insert, so you don't lose any flavor from those browned bits, PLUS, no extra pan to wash!
Use the beef base if you can. It adds such an amazing extra boost of flavor!
This recipe makes a lot, and the leftovers are even more amazing, so definitely save what you don't eat the first night!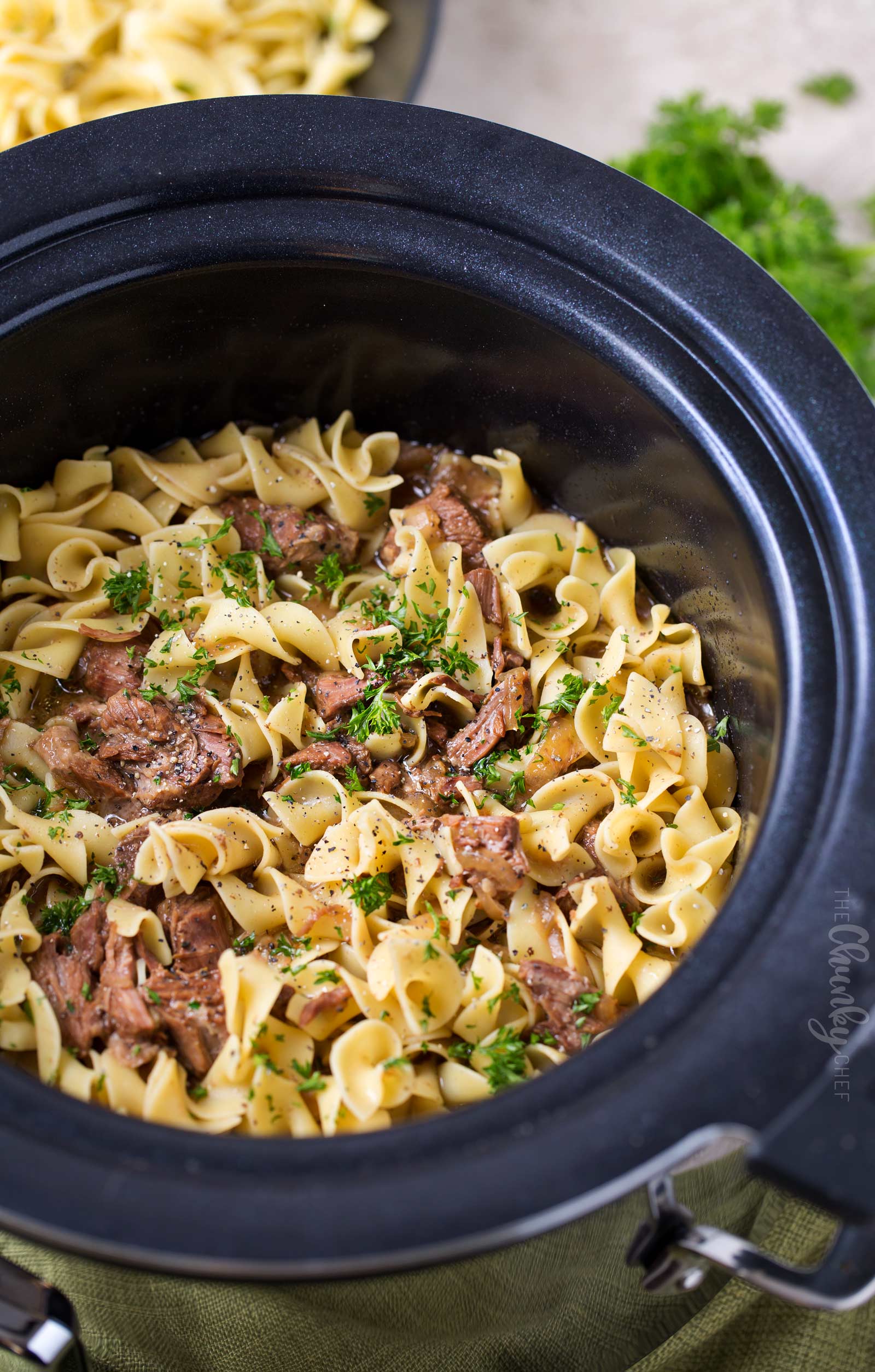 This version of beef carbonnade uses some shortcuts, in that even though the beef is browned, the onions aren't caramelized. Of course that would add some incredible flavor, so if you feel like it, go right ahead! But the onions cook all day in the slow cooker, so they get plenty tender this way, and it saves you a good 40 minutes of cooking time.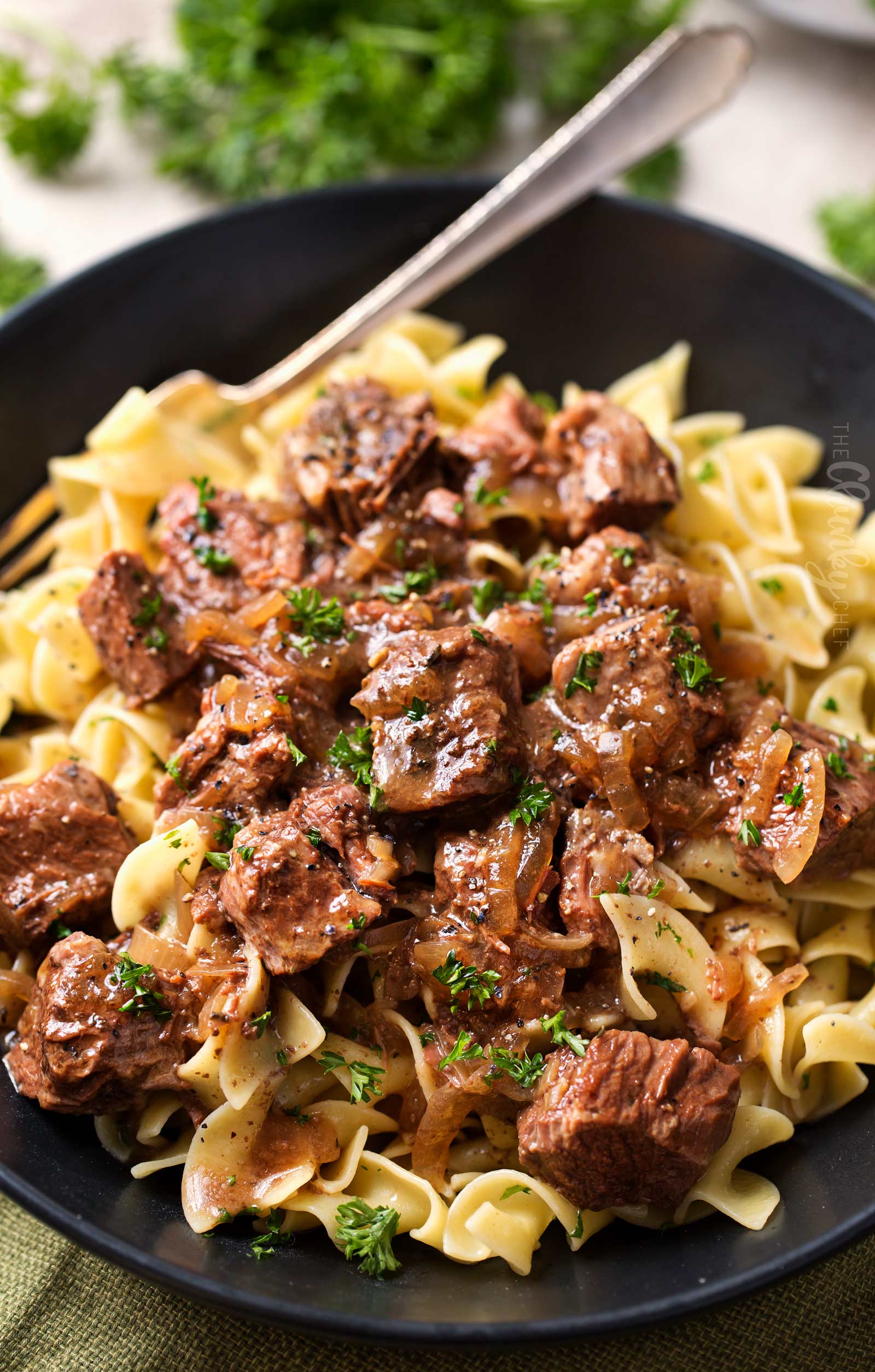 OTHER SLOW COOKER FAVORITES:
Slow Cooker Cheesy Ham Chowder
Slow Cooker Shredded Italian Beef
Slow Cooker White Chicken Chili
Slow Cooker Zuppa Toscana
Read more: How to deep fry hard boiled eggs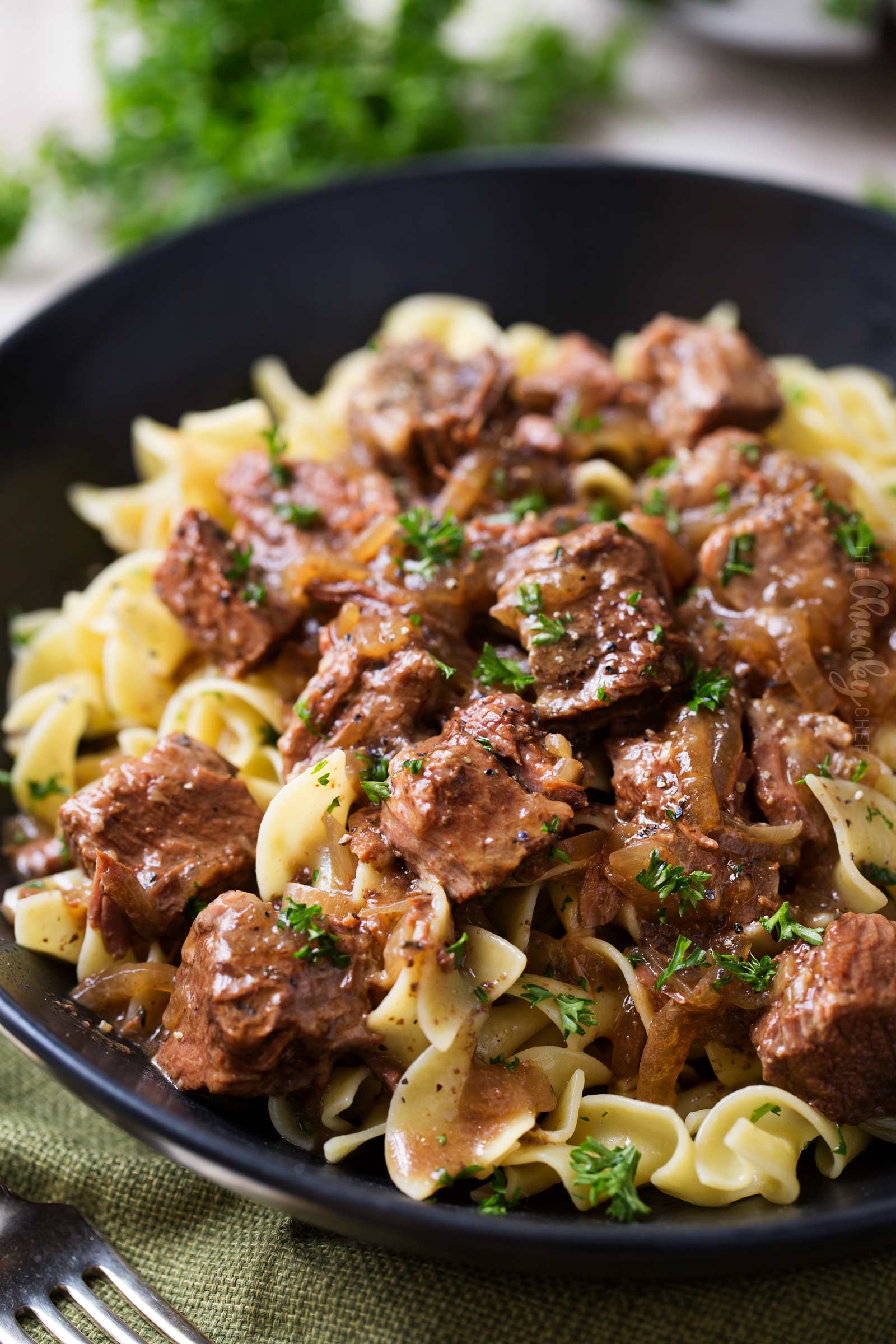 The next time you're in the mood for a stunning comfort food meal, try this Drunken Slow Cooker Beef Stew (Beef Carbonnade)!
HELPFUL TOOLS:
Slow Cooker with Aluminum Insert – this is an awesome slow cooker that lets you actually brown the beef right in the unit! No extra pot to wash!!
Beef Base – you'll be amazed at how much flavor this adds to the dish… and it's great for making beef stock when you don't have any on hand!



Read more: How to Freeze Beef Stew: the Last Blog Post You'll Need
For more information please see the list of Stew beef recipes that aren t stew
Source: https://www.thechunkychef.com/drunken-slow-cooker-beef-stew-beef-carbonnade/