Dunedin has long been known as the home of the humble cheese roll, a delicacy that oozes cheesy oniony goodness and is best served with dollops of butter.
Arguably it's worth making the trip to sample this speciality alone, but it seems when no one was looking the city has quietly evolved into an epic culinary haven in its own right, where funky heritage buildings harbour dens of dining cool and hole-in-the-wall eateries deliver up innovative creations that will leave you wanting more.
Reading: Best food in dunedin fl
Here are some of the best restaurants to try in Dunedin right now.
The Press Club
Princes Street, Central Dunedin
The Press Club is a luxe new destination eatery housed in the exquisite Fable Dunedin hotel and a one-time haunt of 1870's editors and publishers who gathered here to wet their whistle. Channelling the vibe of a fancy French brasserie, the space is a sumptuous wash of green velvet, muted golds and art deco touches. Everything on the menu is easily devourable and each dish includes something a little special to make it stand out, whether it's the miso-glazed provenance lamb shoulder with pickle and pear or the roasted cauliflower with pickled dates, salsa verde and cumin parsnip puree. The bar selection is well-thought-out and features regional wines, beers and, happily, an impressive whiskey collection for those nights when only a wee dram will do.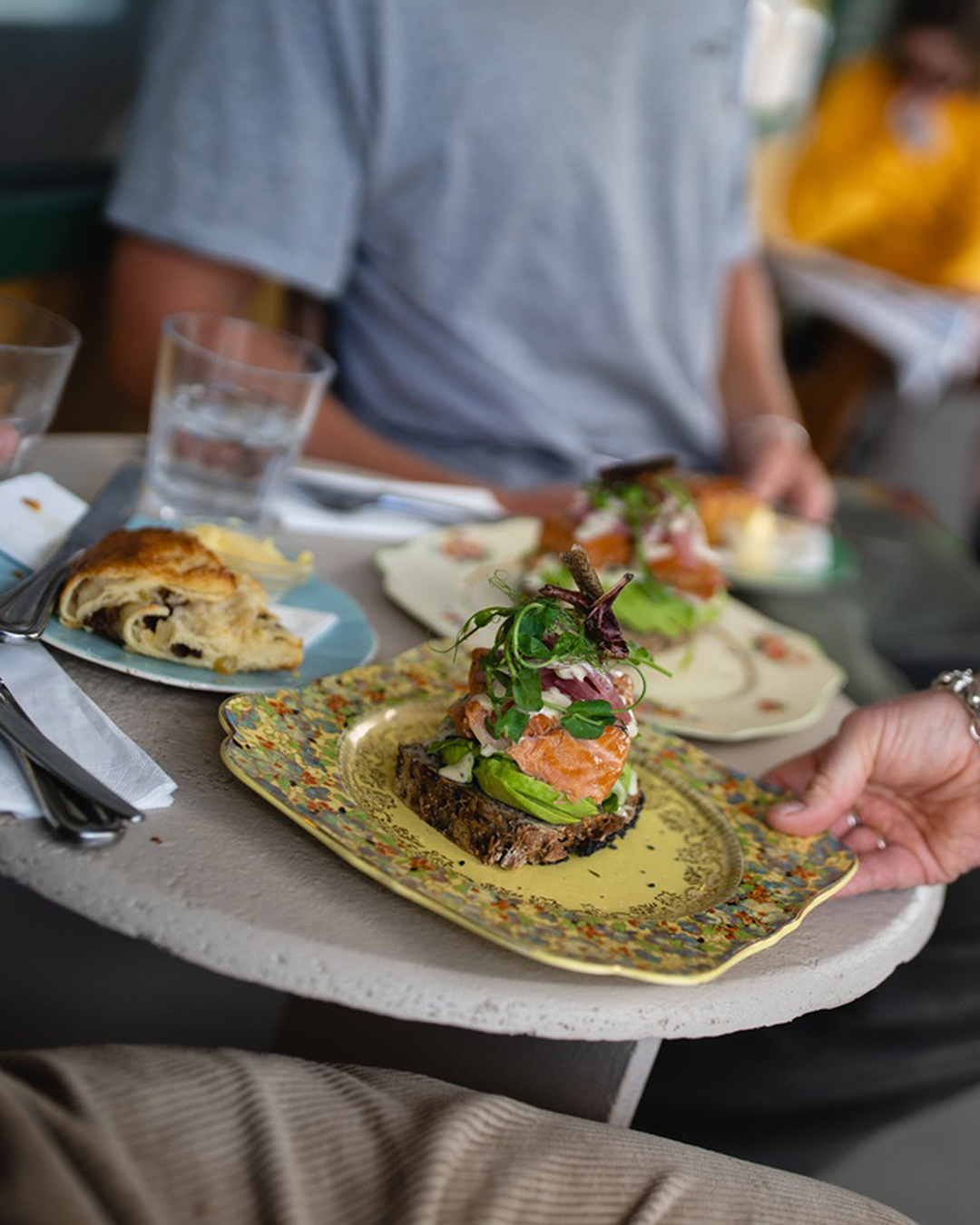 ADJØ
Bank Street, North East Valley
Let's just start with the fact that there are over 20 flavours of house-made schnapps and go from there. Perhaps a drop of the chocolate and chilli or liquorice and raspberry as an aperitif? Totally down to earth and unique at the same time, ADJØ brings some serious Scandi cred to Dunedin with a deceptively simple yet startlingly delicious menu of porridge and Smørrebrød, aka open sandwiches. Dig into the likes of vegan oat porridge with gooseberry compote, coffee truffles, and pistachio sesame crumb or go Viking with the sardine sandwich served with cherry tomato and olive salsa, plum vinegar, parmesan and toasted black sesame seeds. Late-night Fridays are often paired with live music and the walls are always adorned with the work of local artists. It's the new benchmark in cool.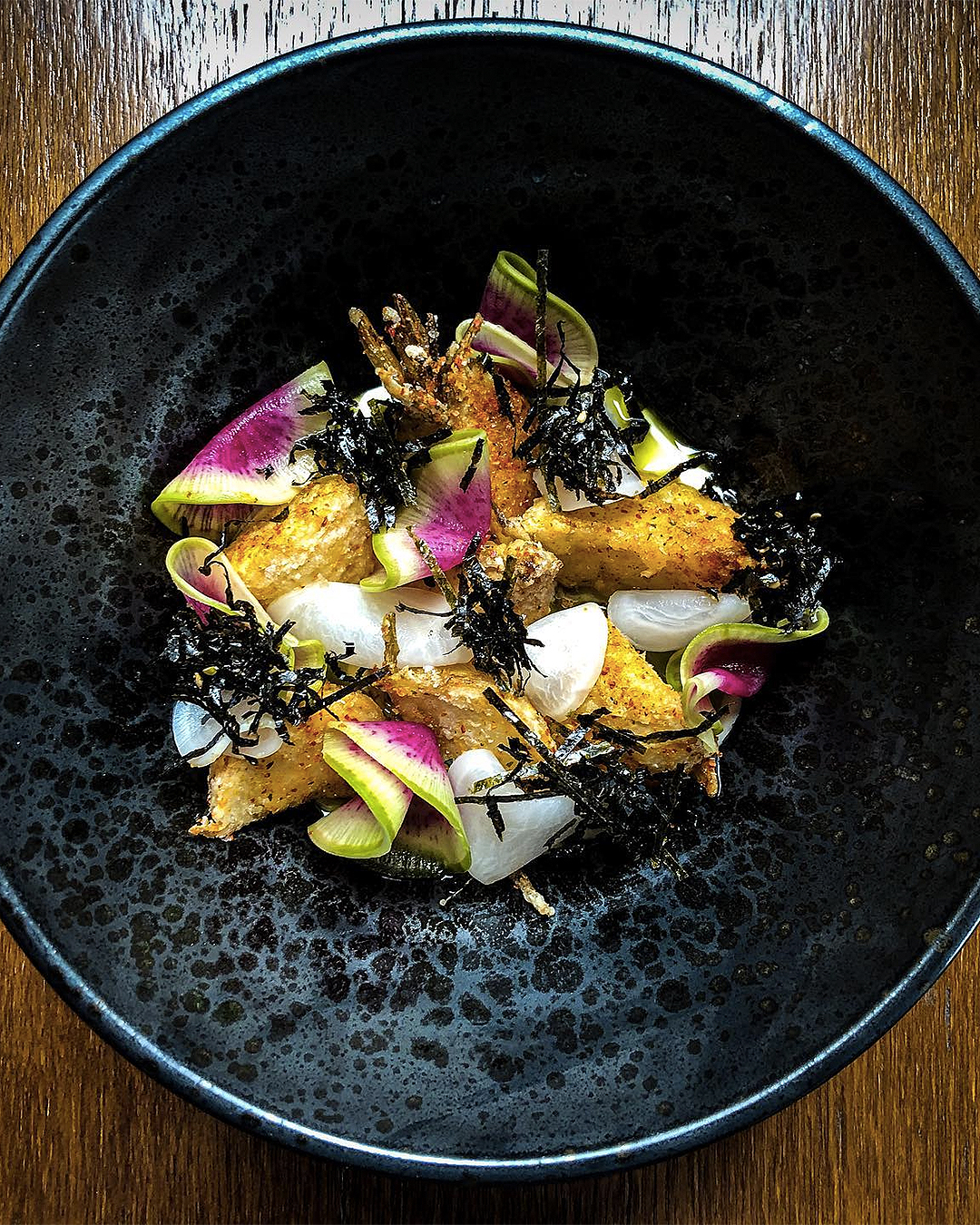 Moiety
Queen's Gardens, Central Dunedin
Awesome food, epic service, not pretentious and definitely not fine dining—Moiety's innovative snack menu and ever-changing five-course menu has become the stuff of legends. Perch up at the counter and watch the action unfold as the chefs work their magic on the charcoal grill and delicately arrange ingredients into a work of art before you. It's not just the food that makes this place stand out. The service is discreet, professional and adds to the whole experience by talking you through each dish as it comes out. With the warm exposed brick interiors, low lighting and intimate dining area, you could easily be in a hip Melbourne bistro, but this little gem is all Dunedin.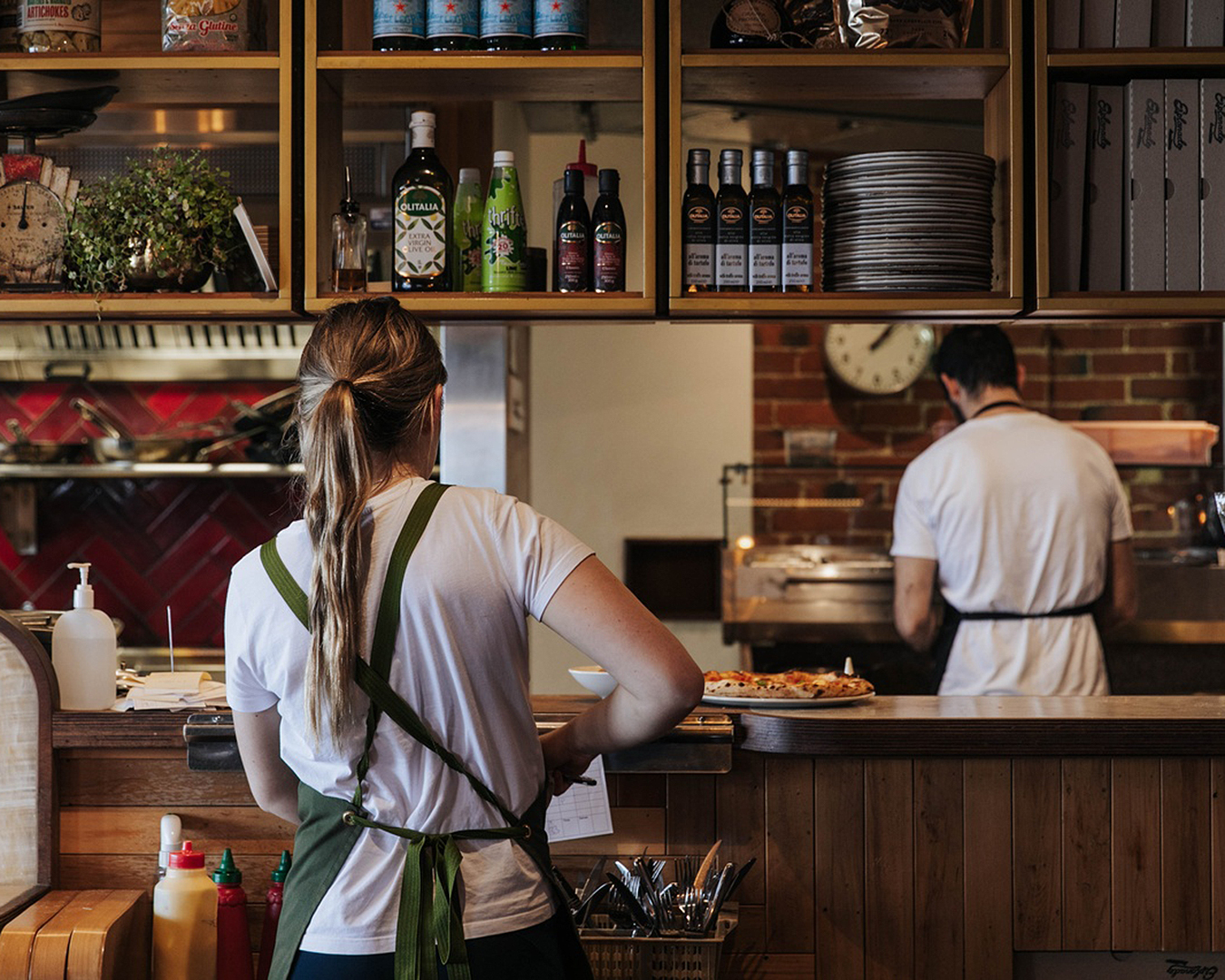 Esplanade
Esplanade, St Clair, Dunedin
There's something a little hypnotic about dining just metres away from the Pacific Ocean as the waves surge onto the beach and seafoam splashes high into the air. This spectacle is even better served with wood-fired pizzas and Italian cuisine, or even a cheeky glass of prosecco of an evening. The Esplanade channels an Italian seaside bistro vibe, especially on the weekends when it fills with brunchers enjoying a leisurely meal or quick coffee after a walk on St Clair Beach. The braised lamb pappardelle is the stuff of legends and perfect wintery evening fare.
Read more: 5 BEST FOOD PROCESSOR FOR MAKING SALSA SAUCE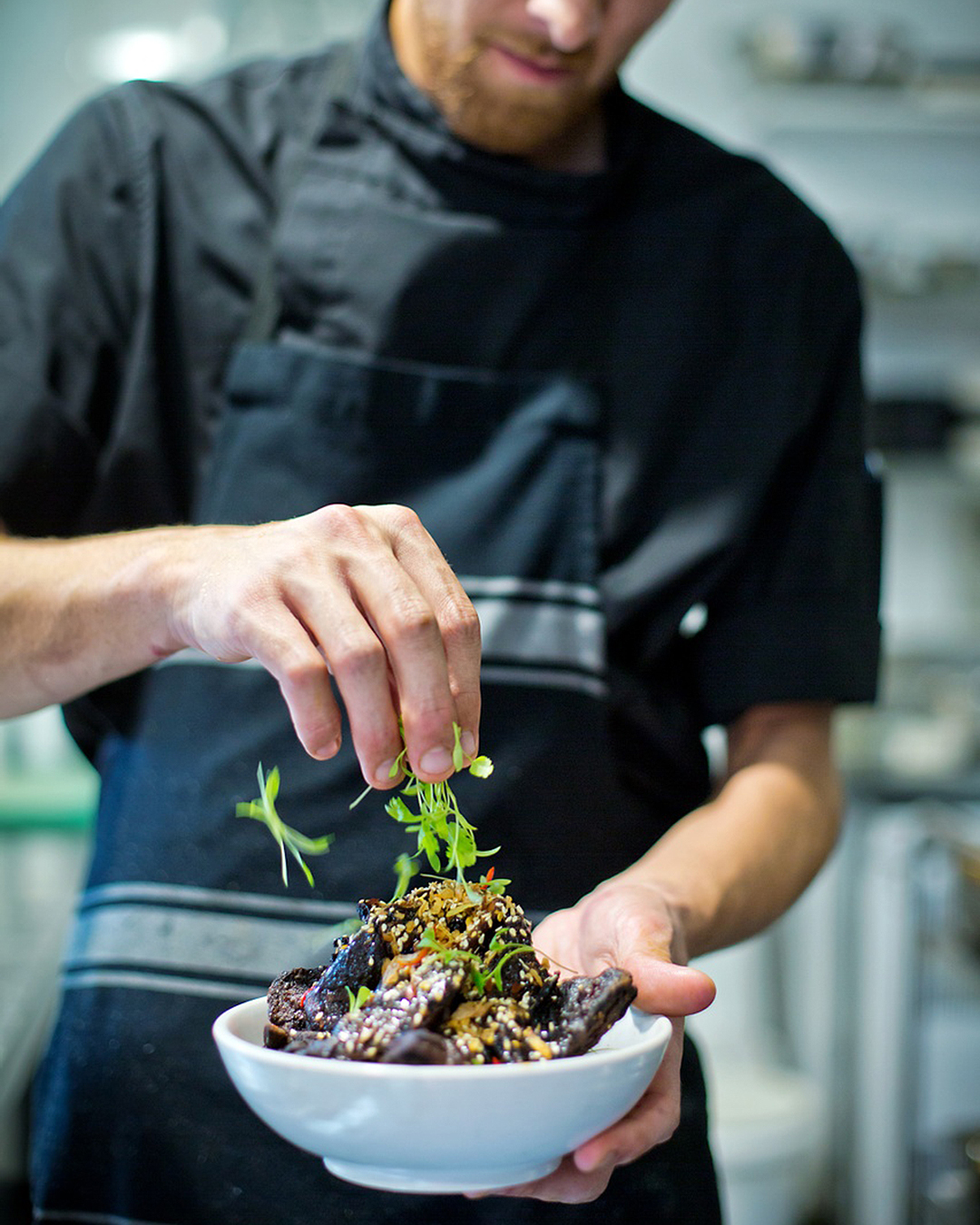 Emerson's Brewery Restaurant
Anzac Avenue, Central Dunedin
You might think a brewery restaurant will be all about the bar food, but think again, while the four different variations of most excellent fries are certainly a great match for your Emerson's craft beer of choice—poutine anyone?—there is yet more to dive into on the robust menu of main courses. To keep your thirst up, it's best to wrap your chops around the lamb loin with baba ganoush, labneh, walnut, preserved lemon and red onion or it might be more of a pork belly, lentil dahl, poppadom, and lemon raita kinda day. Always popular, the large and invitingly warm dining hall has front-row views into the brewery itself and everywhere you look you'll note train-inspired design elements from the founder Richard Emerson's passion for all things railway. Bonus points for sampling a tasting tray of the brewery's finest tipples.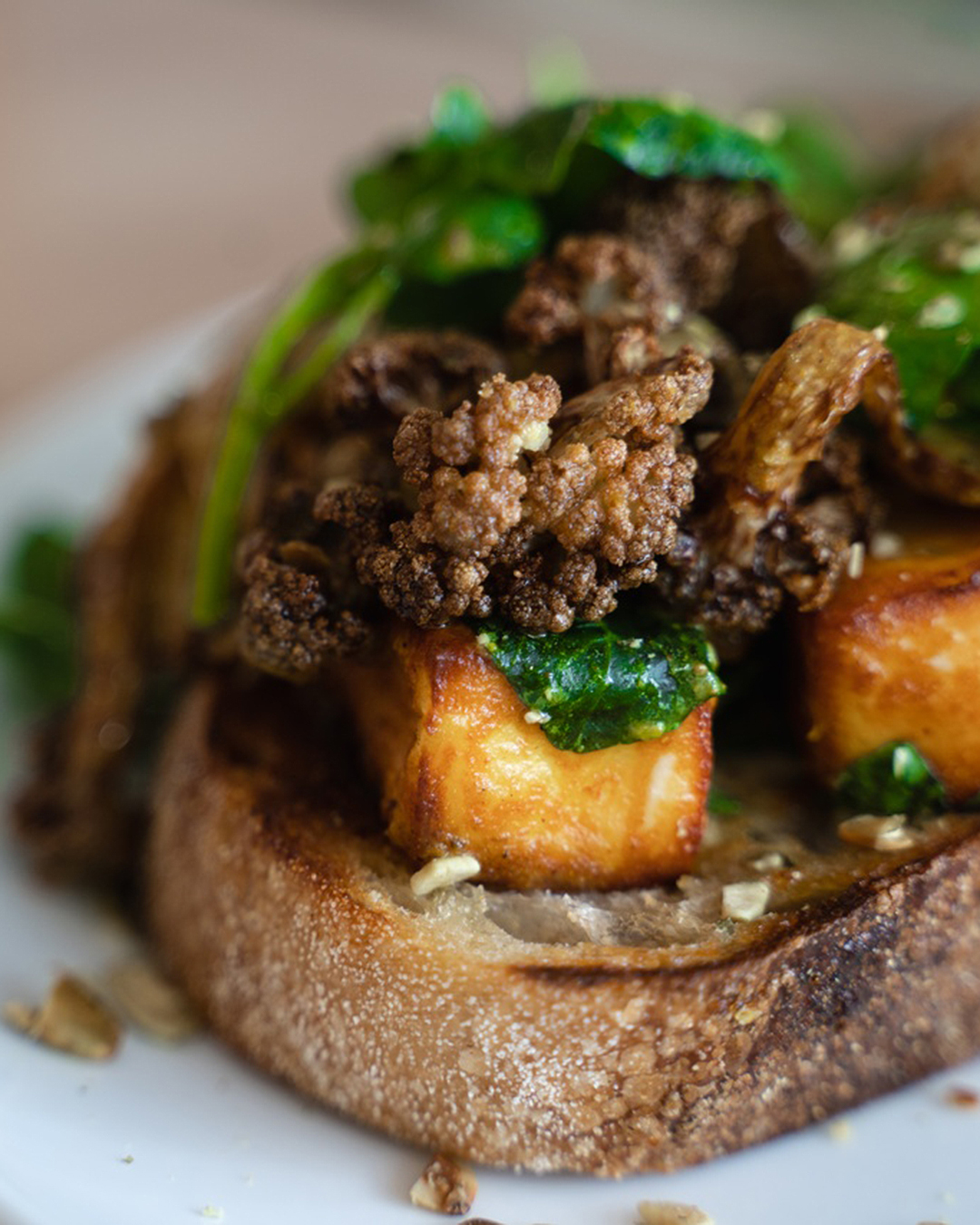 Side-On
Moray Place, Central Dunedin
What do you get when you combine an amazing Euro-influenced bakery with a damn fine eatery whose menu never stays the same? There's nothing sideways about Side-On, in fact, it deserves its very own pedestal to reign from. Slink in and take a seat, you might be here for a while as you choose between the latest revelations on the menu or even pore over the counter food where the divine smell of freshly baked treats will send you into a trance. Cunningly concealed in lower Moray Place amidst office spaces and shops, this is one destination that you'll want to lock into Google Maps before you even arrive in Dunedin.
tītī
Esplanade, St Clair, Dunedin
A relative newcomer to the Dunedin dining scene with an expert team at the helm, tītī celebrates seasonal food with sometimes surprising flavour combos you never knew you loved till now. Be prepared for a visual symphony as the exquisitely arranged plates arrive at your table, as part of the house 'trust the chef' dining style which is exceptionally good value. This is the place to impress your new date, take your mum on her birthday or just treat yourself to a fantastic gastronomic journey. If you're in the mood for a quick treat over coffee, the Belgian style waffles will answer the call.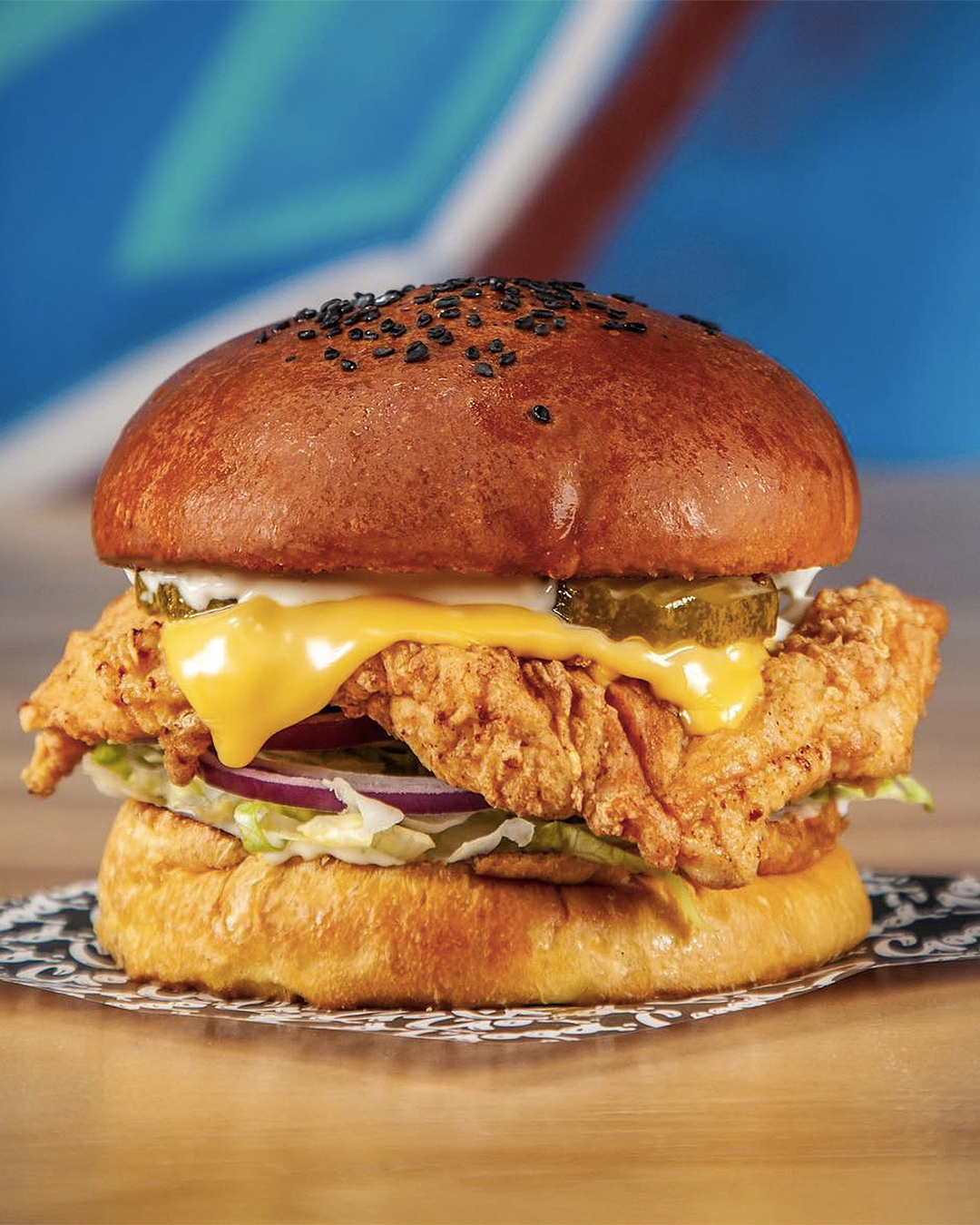 Good Good
Vogel Street, Central Dunedin
This funky eatery channels the food truck vibe into an indoor space where a retro caravan/burger servery takes pride of place. True to its name the burgers are good squared, with just the right mix of juicy paired with punchy house-made sauces. Vegetarian or gluten-adverse diners are not left wanting, with equally tasty options and superb side dishes such as 'truffle tots' rounding out the menu. The place is always humming with an eclectic crowd from the surrounding Warehouse Precinct but you're just as likely to come across families tucking into their weekly dose of the good stuff.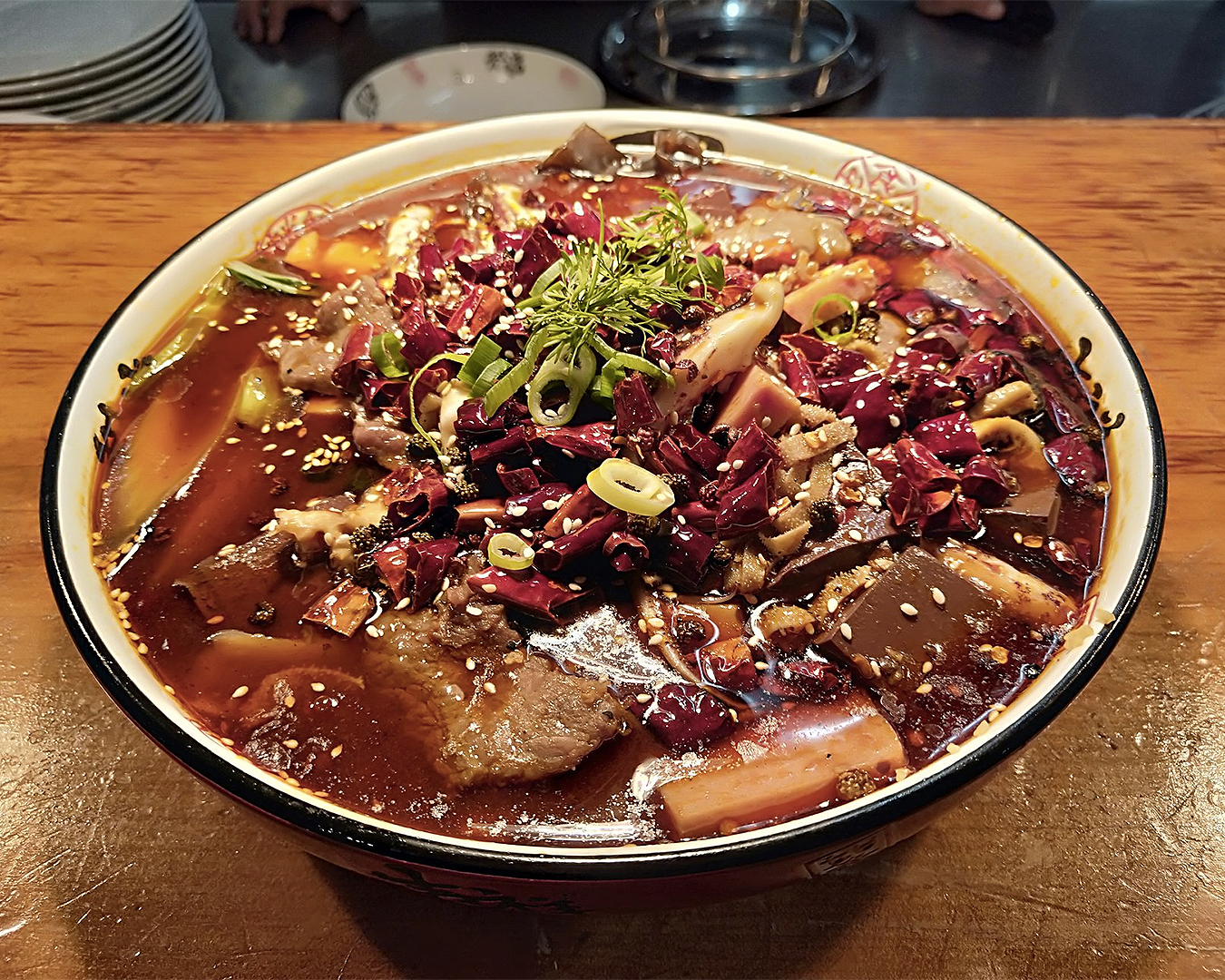 Impression Manor
Manor Place, Central Dunedin
Impression Manor largely flies under the radar, tucked away in a handsome former mill building at the edge of the CBD. But don't let this fool you. Within the inner realms of this humble restaurant is some of the best Chinese cuisine in the South Island, and a legion of loyal diners return time and again to feast on the authentic Sichuan and northern Chinese dishes, including the signature classic Peking Duck. It's undoubtedly one of the city's hidden foodie gems. Those who know, know.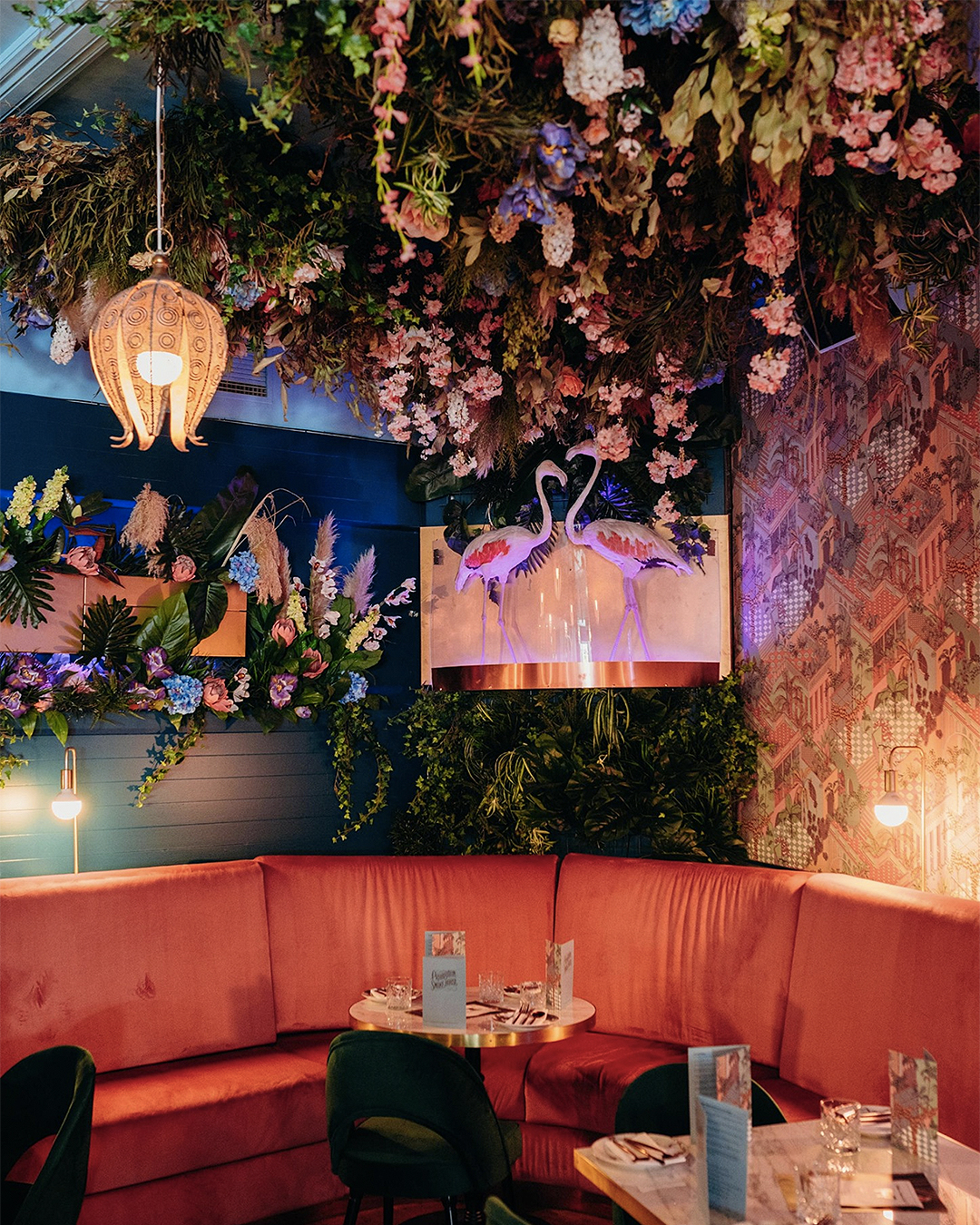 Prohibition Smokehouse
The Octagon, Central Dunedin
Carnivores will rejoice upon entering this lair of all things meaty and delicious, as the aroma of freshly smoked morsels wafts from the kitchen, but plant-based eating enthusiasts shouldn't fear as there is plenty on the menu catering for your every whim at Prohibition Smokehouse. Nestle into the kitch-cool interior and prepare to let your belt out a few notches as you attempt not to eat everything in sight. Yes, it's that delicious.
Read more: Best Pots and Pans for Electric Stove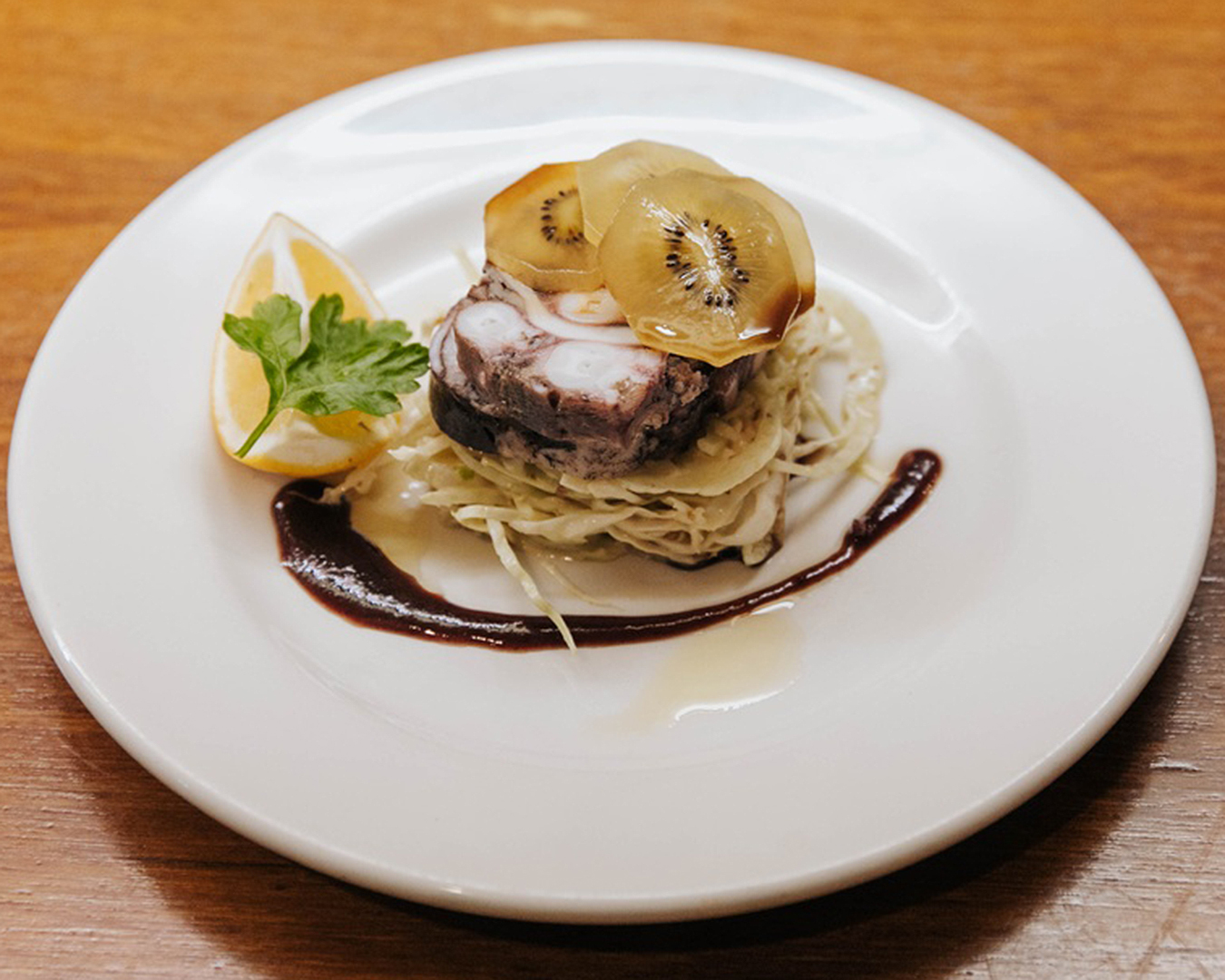 Plato
Birch Street, Central Dunedin
When all you want is seafood, this is the place to go. An oldie but a goodie, Plato has been wowing the punters for many years now and it's still as good as ever. Given Dunedin's position right next to the Pacific Ocean, the abundance of freshly-caught treasures from the deep will find their way to your plate here, cooked to perfection. The in-house Birch Street Brewery whips up hoppy goodness to complement the fishy fare and the quirky retro décor has also stood the test of time.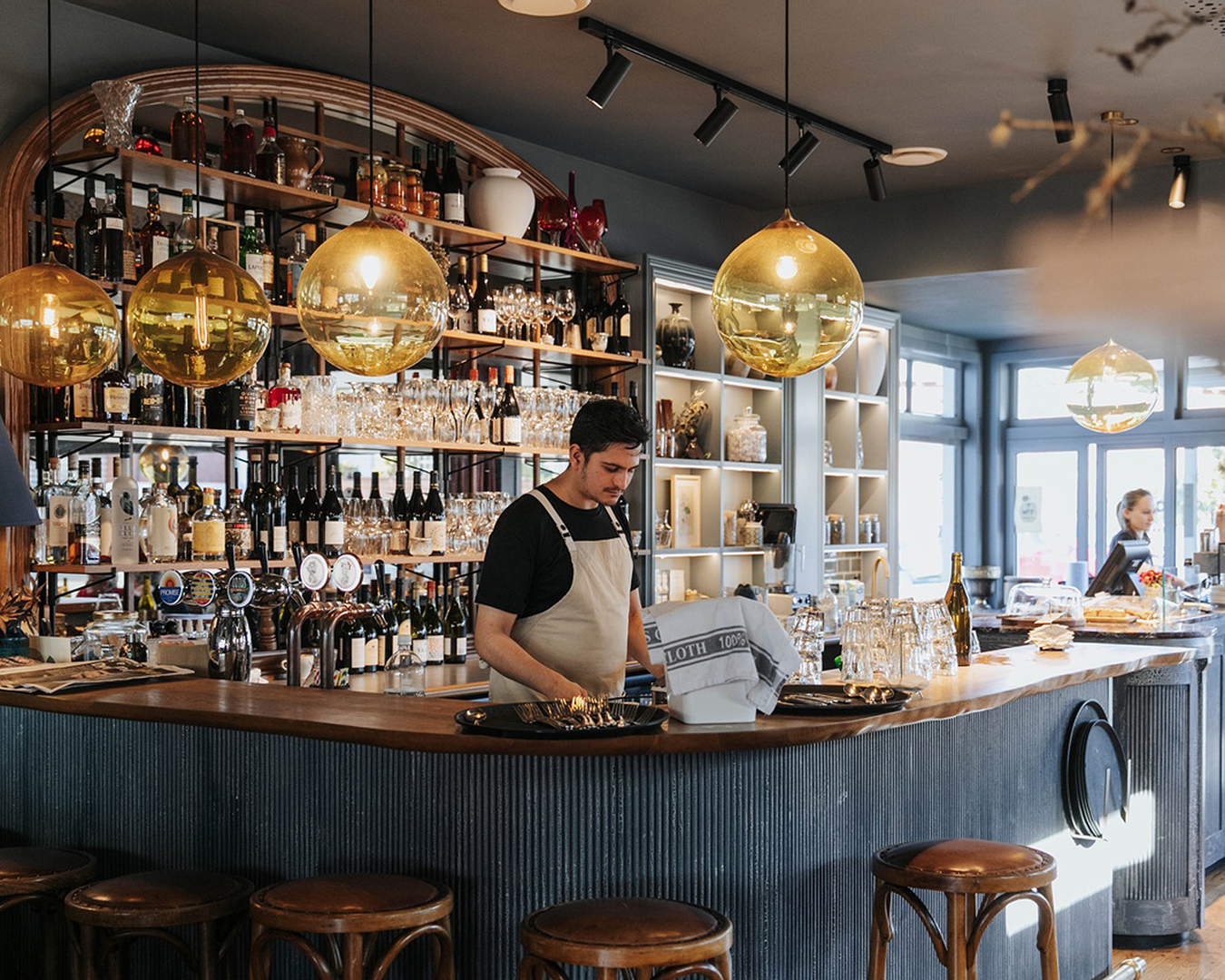 No.7 Balmac
Balmacewen Road, Maori Hill
Hidden in the heart of suburban Dunedin, No.7 Balmac is both a thriving community café and sophisticated bistro all rolled into one. Open all day with a non-stop parade of goodness, the house style centres on the Texan applewood grill that infuses a subtle but completely moreish smokiness to the diverse dishes on offer. Try crowd favourite spice-rubbed beer, almond tahini sourdough pancake with crispy onion and toasted cauliflower tabbouleh or perhaps the thrice baked cheese souffle, either way, you'll be in foodie heaven. Don't leave without sampling the Turkish coffee crème pot, walnut baklava, spiced fig and clotted cream—you can thank us later.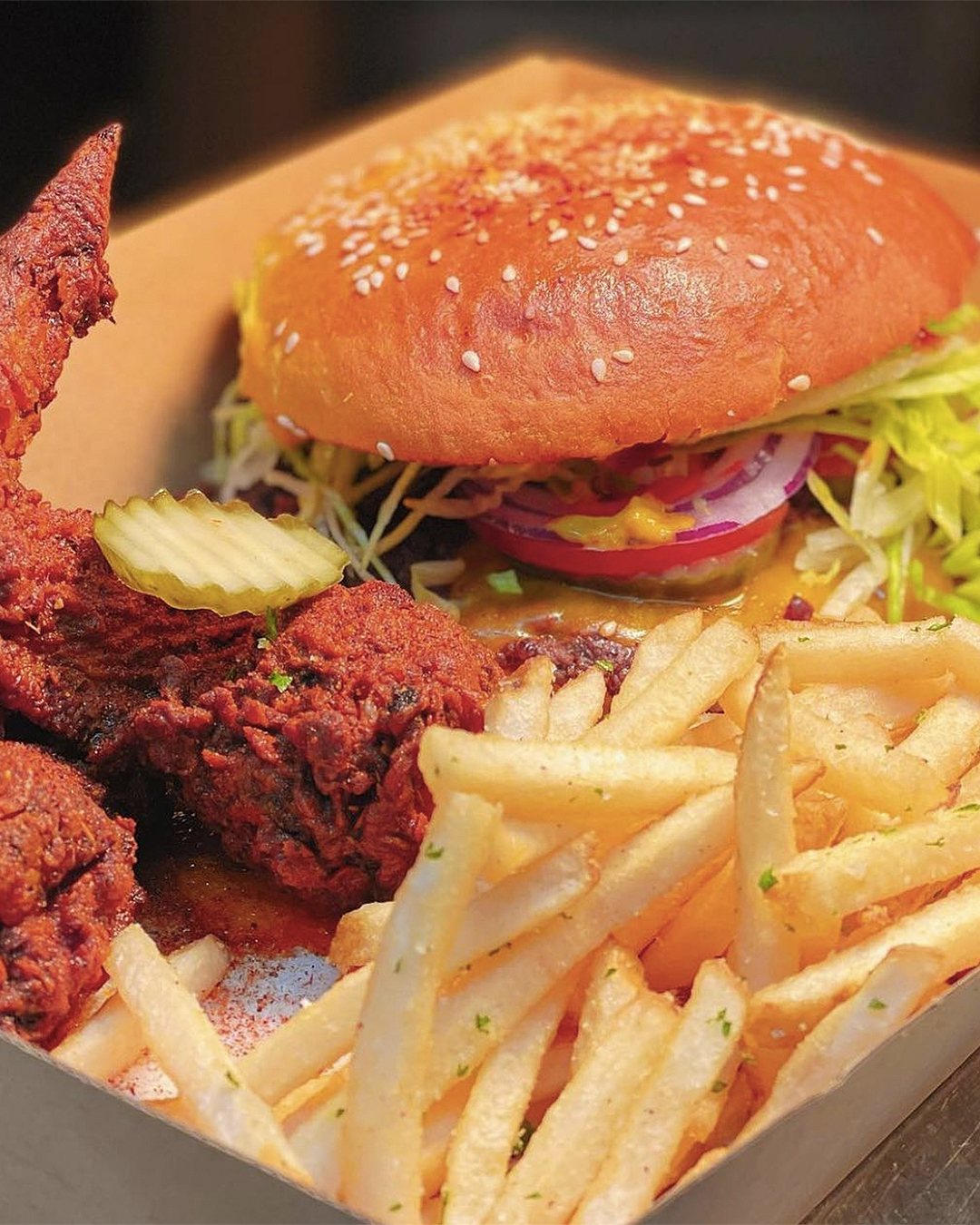 Comes First Chicken Diner
Stuart Street, Central Dunedin
What comes first? The chicken clearly. The hero ingredient at this funky new eatery in lower Stuart Street has lit up local taste buds with its signature southern USA-style comfort food. A bold new venture by the former Buster Greens team, this is a serious new contender looking set to claim Dunedin's casual dining crown. The crispy fried wings come in four flavours of awesome, served with pickles and white bread and your choice of house-made dipping sauces—think chipotle ketchup, blue cheese, habbo gravy—the list goes on. The burgers may well be the best thing you ever eat with four juicy concoctions including beef brisket, oyster mushrooms and you guessed it, chicken. Let's not forget the sides… potato skins with jalapeno cheese, cornbread, mash and gravy. We're not drooling, you're drooling.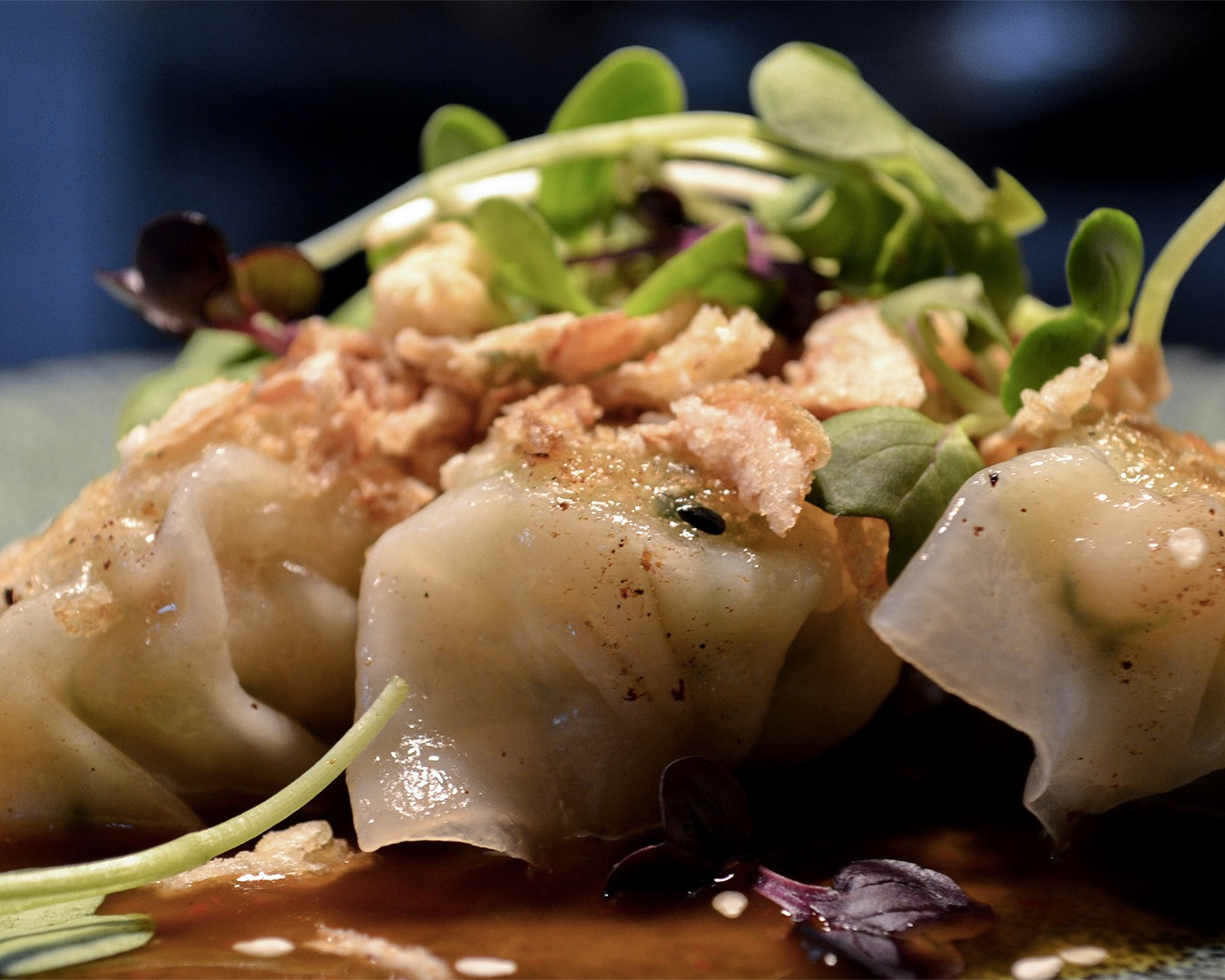 Vault21
The Octagon, Central Dunedin
Incredibly tasty Asian Fusion done right. Vault21 never disappoints with a flavour-packed menu with all your regional favourites, spun a little differently to give them an edge. Chow down on the hazy batter-fried oyster bun with jalapeno mayo and pickled pink pepper shallots, nam bam chicken salad or bang-bang sesame miso salmon paired with one of the signature cocktails—mango sake sour for the win! On cooler days, the outdoor heaters and warmed marble bench allow for unimpeded al fresco dining and people watching.
Bracken
Filleul Street, Central Dunedin
Given Dunedin is Gaelic for Edinburgh, you'd expect there to be at least one Scottish restaurant honouring the city's historic links, and Bracken has stepped in to stake the claim. It's not necessarily a cuisine you'd equate with fine-dining, but here the eight-course degustation with optional whiskey and wine matches boldly mingles traditional fare with more modern flavour pairings, all executed with flair. It's not unusual for the head chef, restaurant chieftain and genuine Scotsman, David, to appear wearing his family kilt; and for fans of Outlander, Bracken holds regular themed nights where you get to dress up as your favourite character from the books/series.
Once you've eaten your way around the city, check out our round-up of the best things to do in Dunedin.
Image credit: Good Good; The Press Club, ADJO by Dunedin NZ; Moiety; Esplanade, Emersons, Side-On, tītī by Dunedin NZ; Good Good; Impression Manor; Prohibition Smokehouse; Plato by Dunedin NZ; No.7 Balmac by Neat Places; Comes First Chicken Diner; Vault 21; Bracken.
Read more: The Best Beverage Fridges for Your Home Bar
For more information, please see more information about Best food in dunedin fl
Source: https://www.theurbanlist.com/nz/a-list/restaurants-dunedin