Share:
Easy Baked Chicken Drumsticks Recipe is the perfect way to make juicy and tender chicken that your whole family will love! These chicken legs are coated in a simple, and flavorful marinade, then baked to perfection.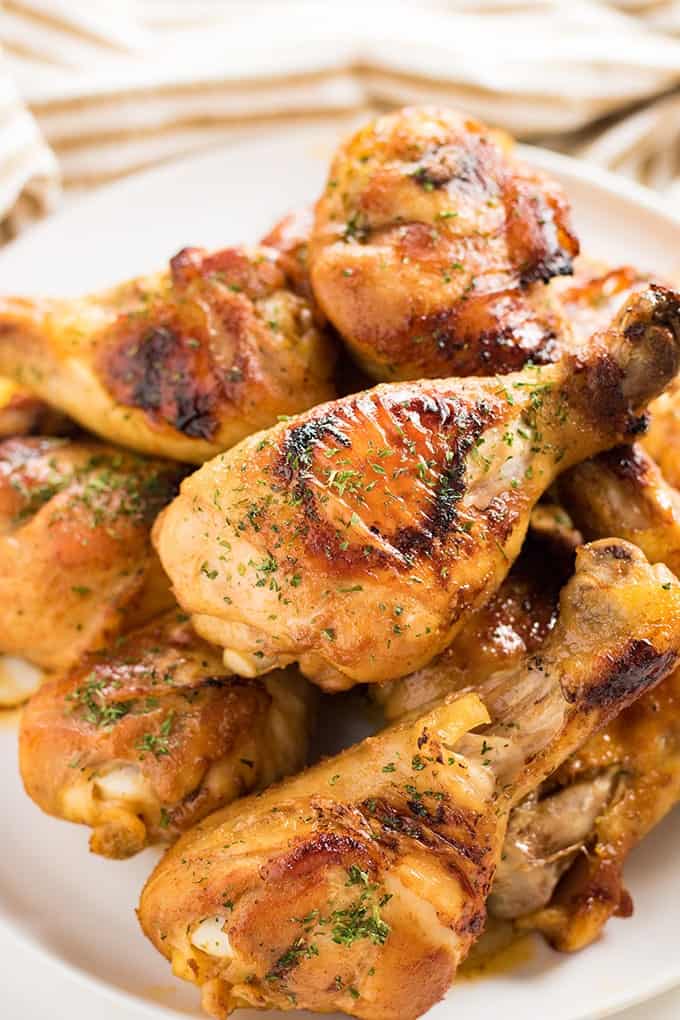 Since everyone has tried and raved about my recipe for Crispy Baked Chicken Thighs, I thought it was time to post another one of my favorite baked chicken recipes!
Chicken drumsticks are a really simple and inexpensive cut of meat to cook. Just like the chicken thighs, it is also one of the recipes I get questions about most often. I have had countless friends, family, and readers ask me how to cook chicken legs. If you're looking for another really fun and flavorful chicken recipe try these Chicken Drumsticks too!
These are the questions that come up most often, and today I am going to answer them for you!
What kind of marinade should I use for chicken drumsticks?
How long do I cook chicken drumsticks in the oven and at what temperature?
What is a good side dish to go along with chicken drumsticks?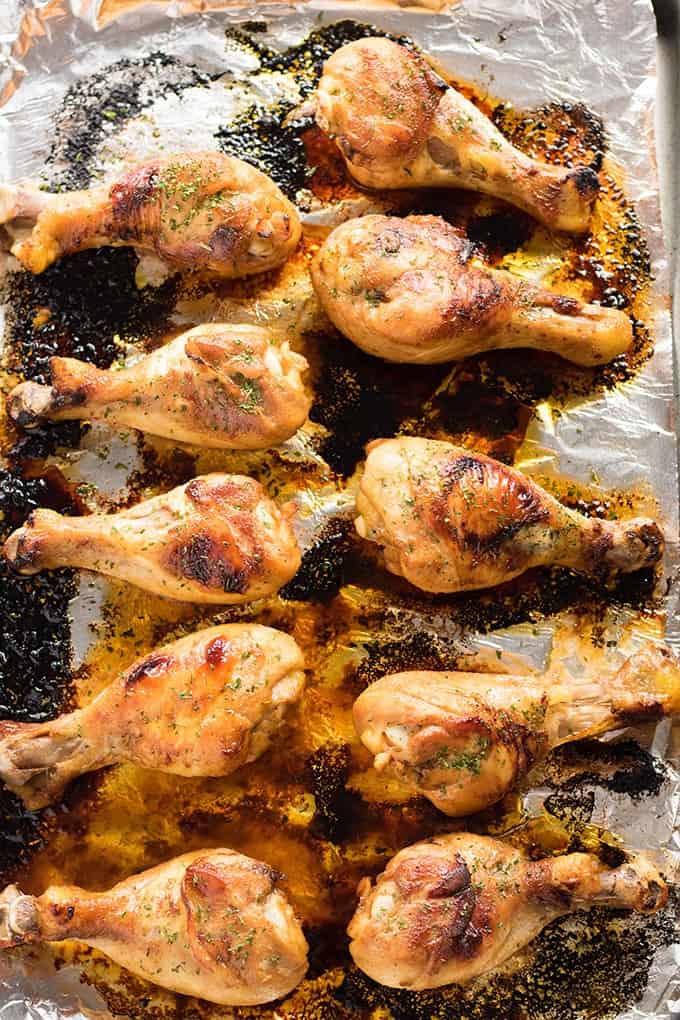 How to marinate and bake the perfect chicken drumsticks recipe:
The marinade for chicken legs doesn't need to be complicated to produce some flavor packed results. My marinade starts with a selection of pantry and refrigerator staples such as olive oil, soy sauce (or Worcestershire sauce is fine), brown sugar, seasonings, and lemon juice. I simply whisk all of the ingredients up in a bowl, place the chicken legs in a large zip-top bag, then pour the marinade over the chicken.
Make sure to remove any air from the plastic bag, then, massage the marinade into the chicken for a few seconds to coat. You will want to refrigerate the chicken for as long as possible at this point. Thirty minutes minimum is fine, but two to twelve hours is best.
How long and at what temperature to bake the chicken drumsticks? You will want to cook your drumsticks at a high temperature of 425 degrees. Simply place them on a large, rimmed baking sheet lined with foil, then sprayed with non-stick cooking oil for easy cleanup.
Then, you will cook them for 25 minutes before flipping and cooking them for an additional 10 minutes on the other side. Flipping them once is enough, and simply ensures that they are cooked through and have a nice caramelized color on both sides.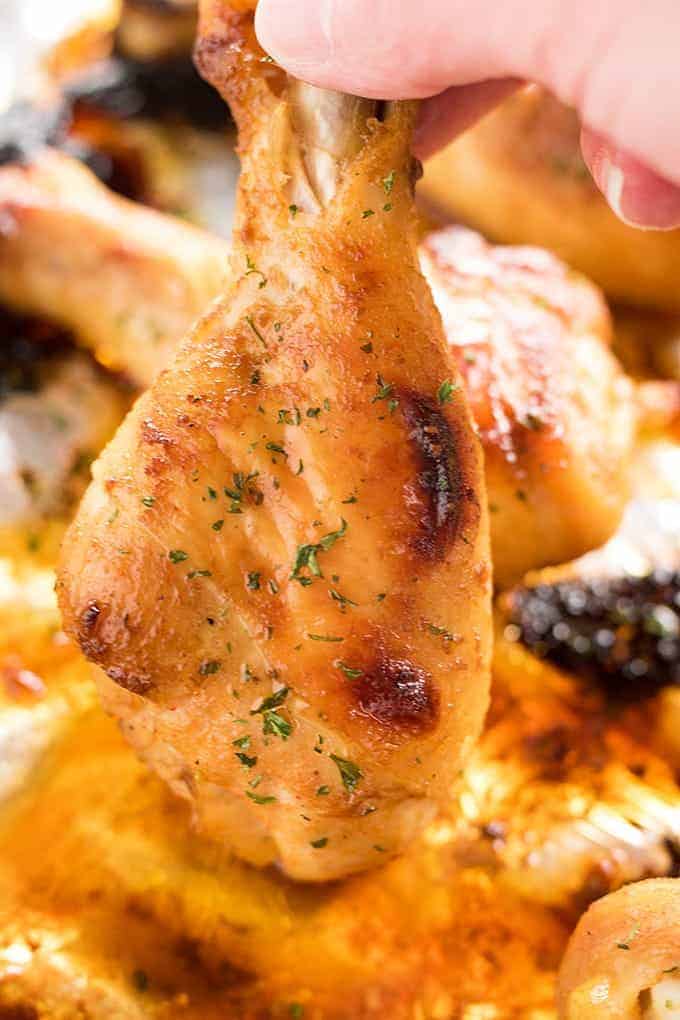 What is a good side dish for chicken drumsticks?
One reason I love chicken legs and this simple marinade is that they pair well with almost any side dish out there! If I am trying to keep our dinner a little lighter, I love serving these with a side of fresh cooked green beans or a simple green tossed salad.
If you are looking for some great homemade side dishes that are easy to make to go along with your chicken, try these out:
Cream Cheese Mashed Potatoes
Cheesy Corn Casserole
Maple Pecan Roasted Vegetables
Instant Pot Mac and Cheese
Enjoy!
~Nichole
Be sure to follow along with us on FACEBOOK where we always share the tastiest recipes!
Share:
Through this article, we hope to help you understand How long to roast drumsticks
Detail: 🔗