This Easy Grilled Asparagus in Foil recipe will show you the best way to make this dish using a Homemade BBQ rub all while wrapped in a foil packet. This side dish is perfect for weeknight dinners and cookouts!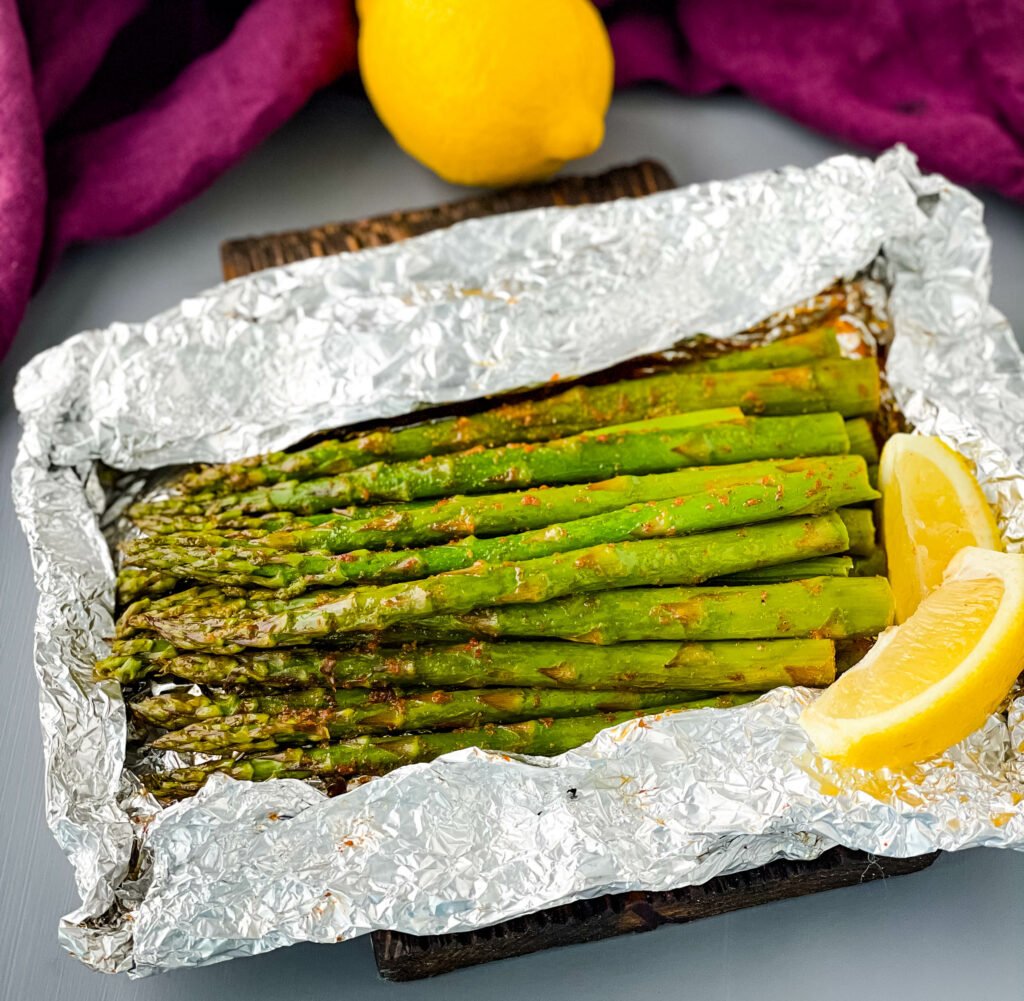 This post contains affiliate links. Please read my full disclosure here.
Grilled veggies are seriously the best! Especially when you season them with my Homemade BBQ Rub and Seasoning. You can use a gas or charcoal grill for this recipe.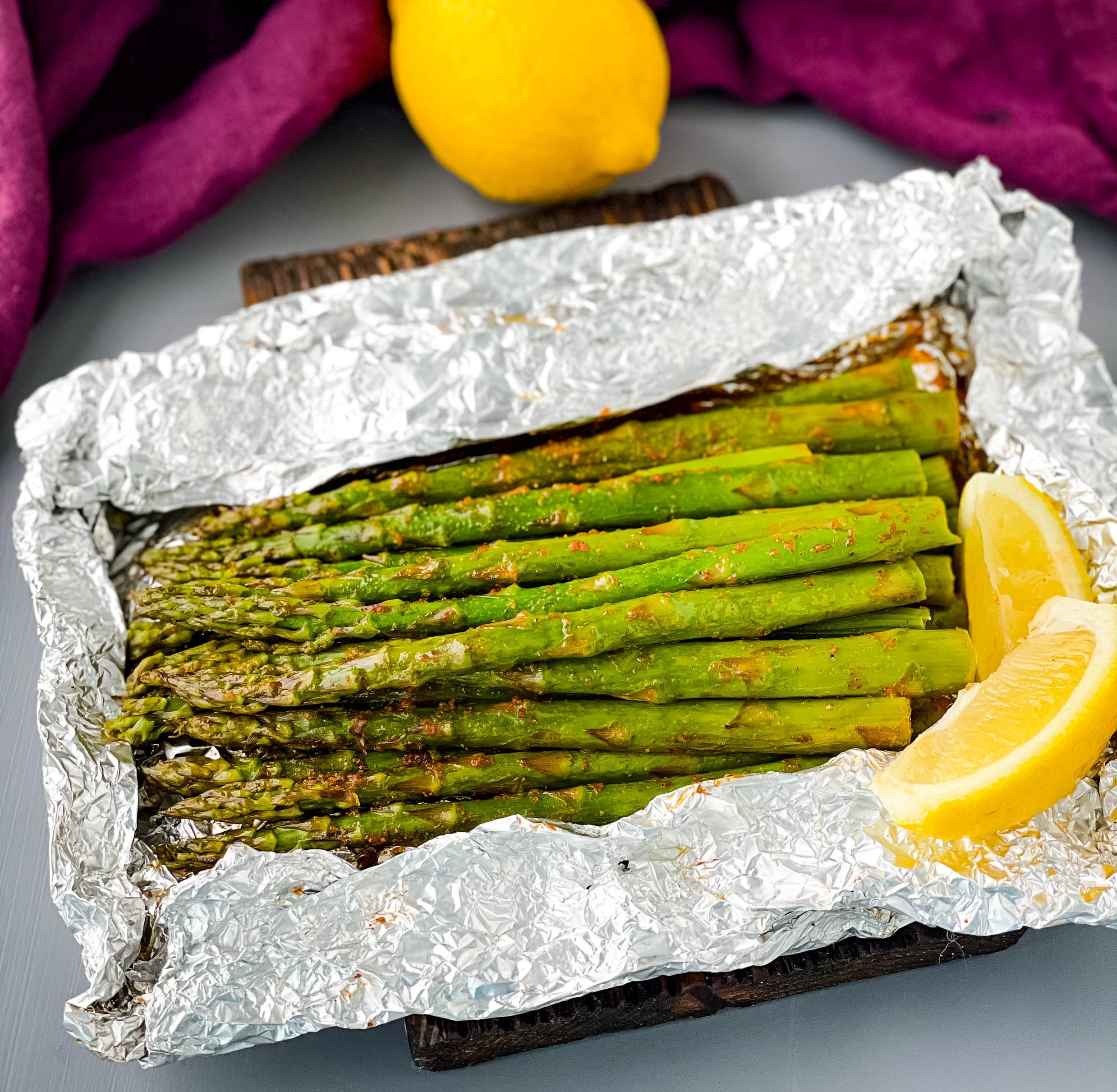 Why Use Foil?
The most obvious reason is to prevent the asparagus from slipping through the grill grates as you cook it. Wrapping it tightly in foil will also steam and grill the asparagus at the same time.
How to Trim the Stalks
Grab a knife and cutting board. You want to trim the white and woody lower ends of the asparagus. The ends are usually tough in texture. You can read about The Right Way to Trim Asparagus here.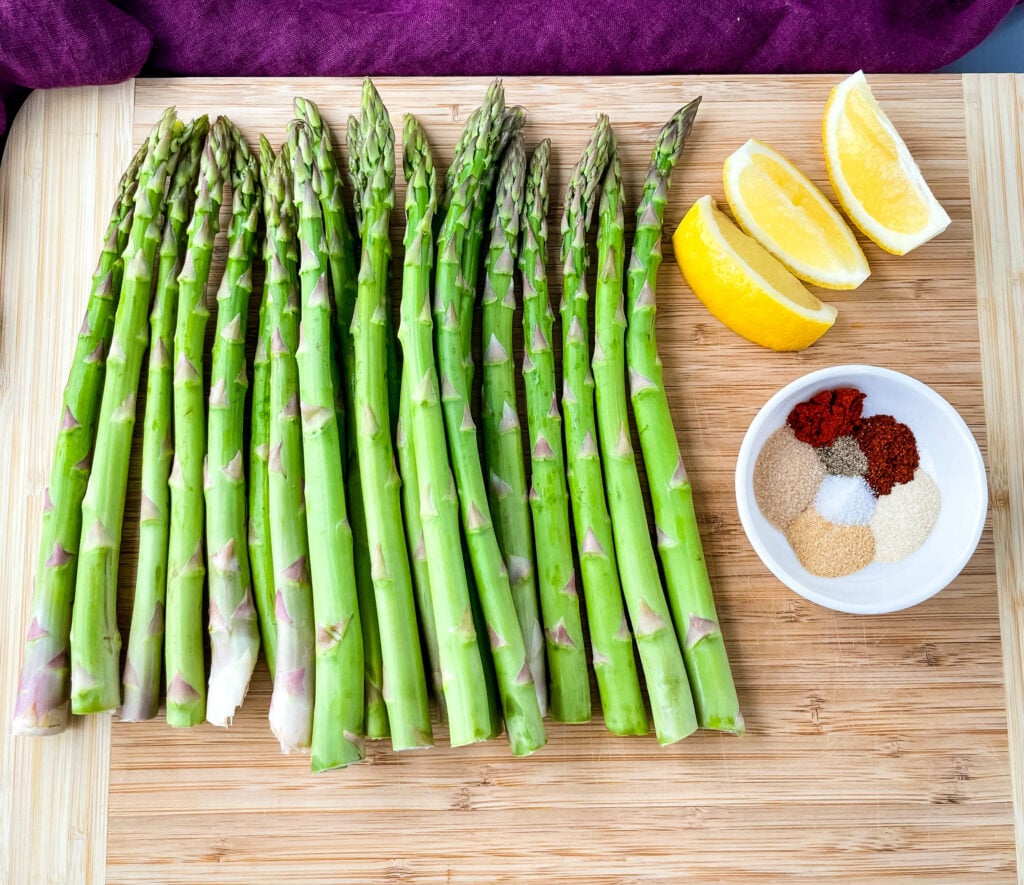 How to Grill Asparagus Using Foil Packets
Detailed instructions and measurements can be found in the recipe card at the bottom of the post.
I use a Weber gas grill. You can grab it here on Amazon.
Preheat grill to 400 degrees.
Gather a large piece of foil.
Drizzle olive oil onto the bottom of the piece of foil. Place the asparagus on the foil.
Drizzle olive oil over the asparagus and sprinkle spices throughout.
Fold up the foil packet.
Grill.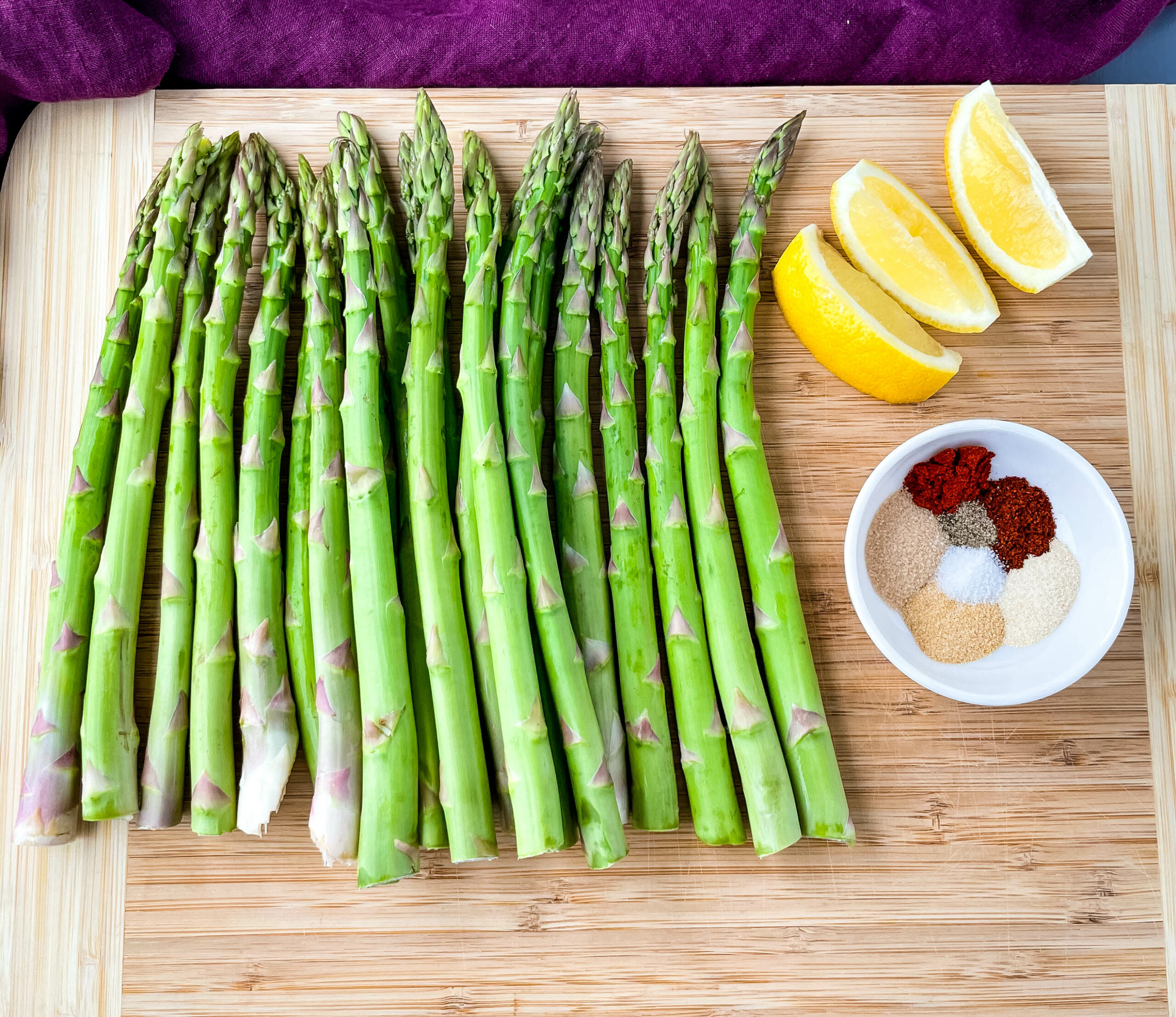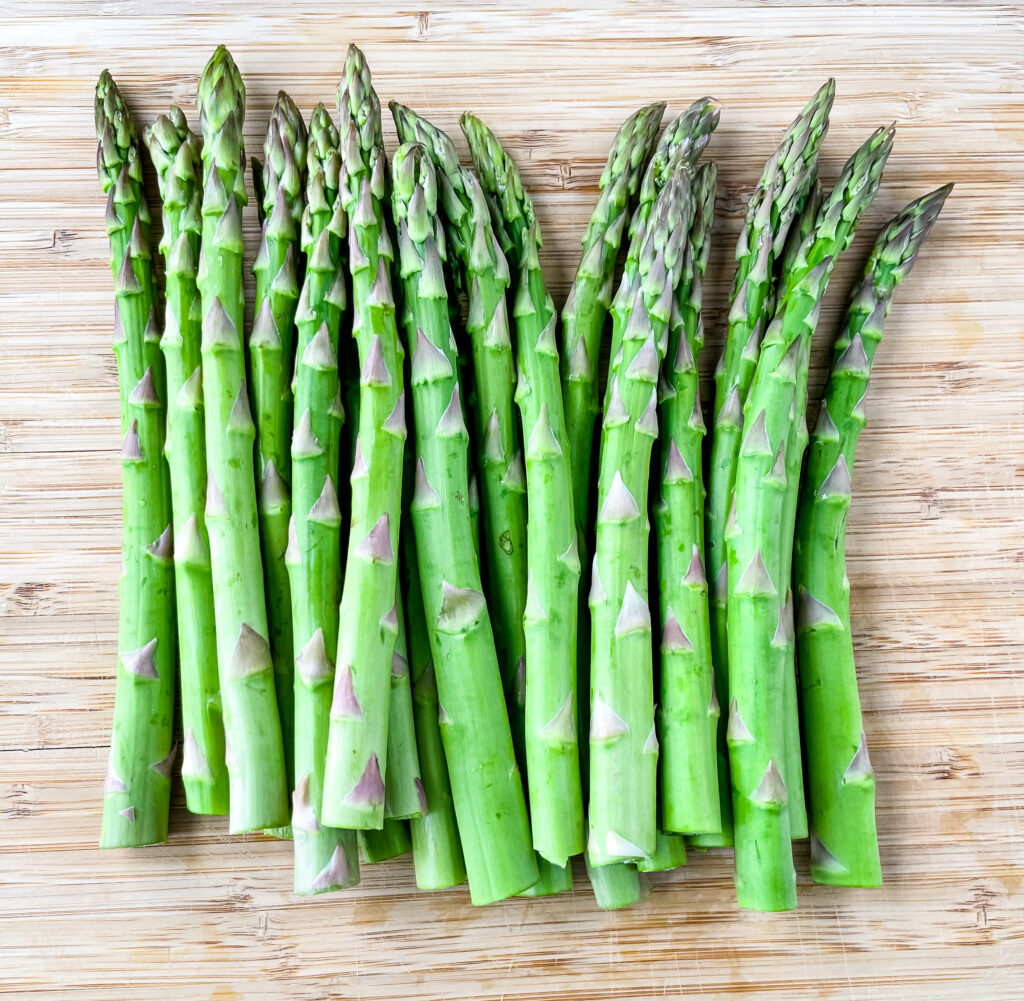 Grill Temperature
Getting to know your grill is important. Most modern and newer grills will display the temperature. For this dish, 400 degrees and medium-high heat is optimal.
If you don't have a temperature dial you can do a hand test to see if the grill has reached medium-high. You can read more about How to Check the Temperature of Your Grill here.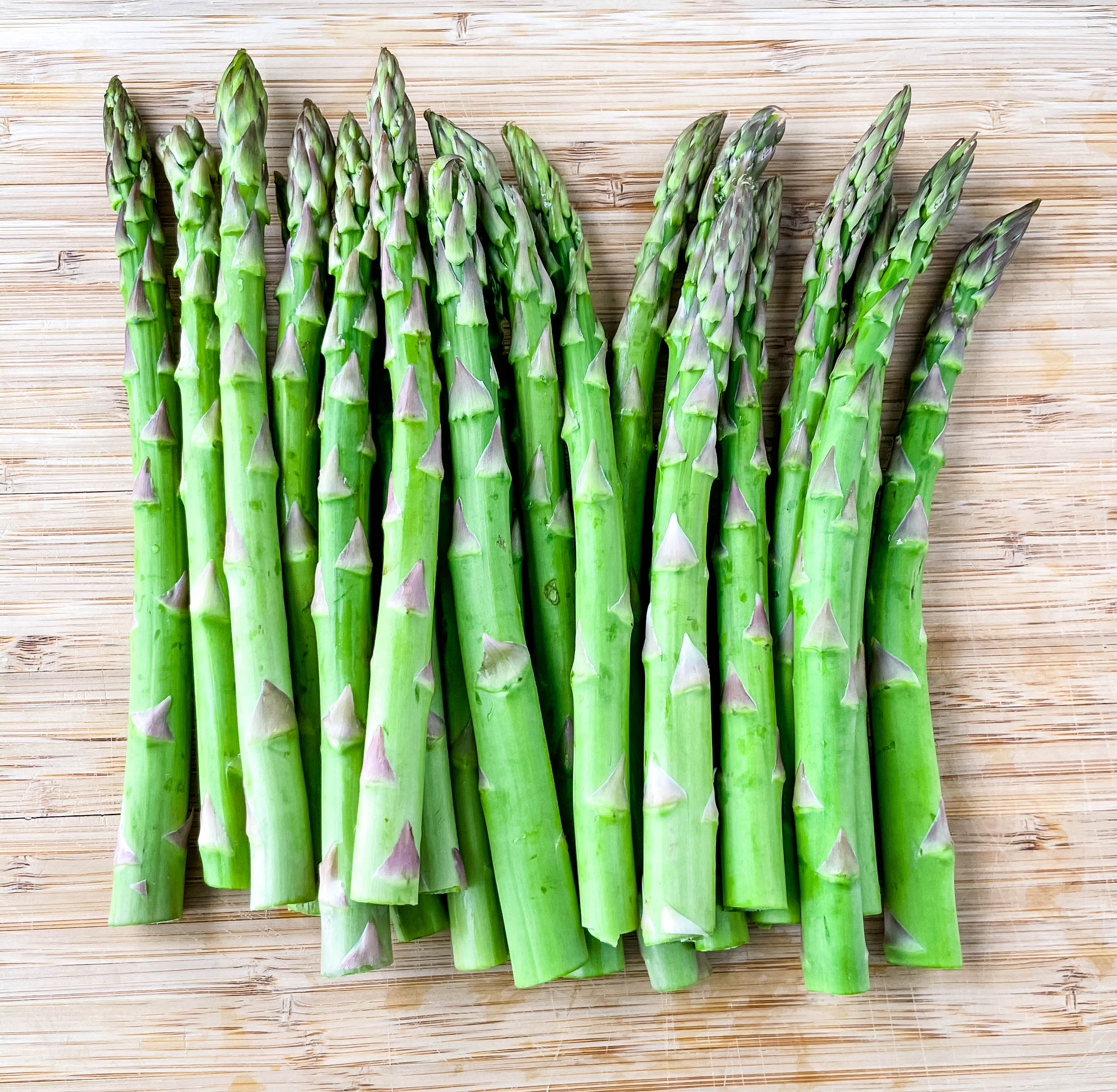 How Long to Cook it/How to Tell When it's Done
Be sure to flip the asparagus packet halfway through cooking, around 7-8 minutes, then cook for an additional 7 minutes.
You can take a peek in on the veggies to gauge doneness. Keep in mind, each time you open the grill, it will lose some of it's heat and temperature. This could add a little to the cook time.
When fully cooked the outside texture will be firm with a soft interior.
Stringy and Mushy Asparagus
This happens when you overcook the asparagus. If you have never prepared it on the grill, keep a watchful eye to ensure you don't cook it too long.
Pair this With These Main Dishes
Grilled Cedar Plank SalmonGrilled Baby Back RibsHow to Grill Chicken WingsHow to Grill Burgers Pan Seared SalmonInstant Pot Tuscan ChickenSmothered Chicken RecipeKeto Smothered Pork ChopsSmothered Chicken WingsChicken and Avocado SalsaTraeger Smoked Salmon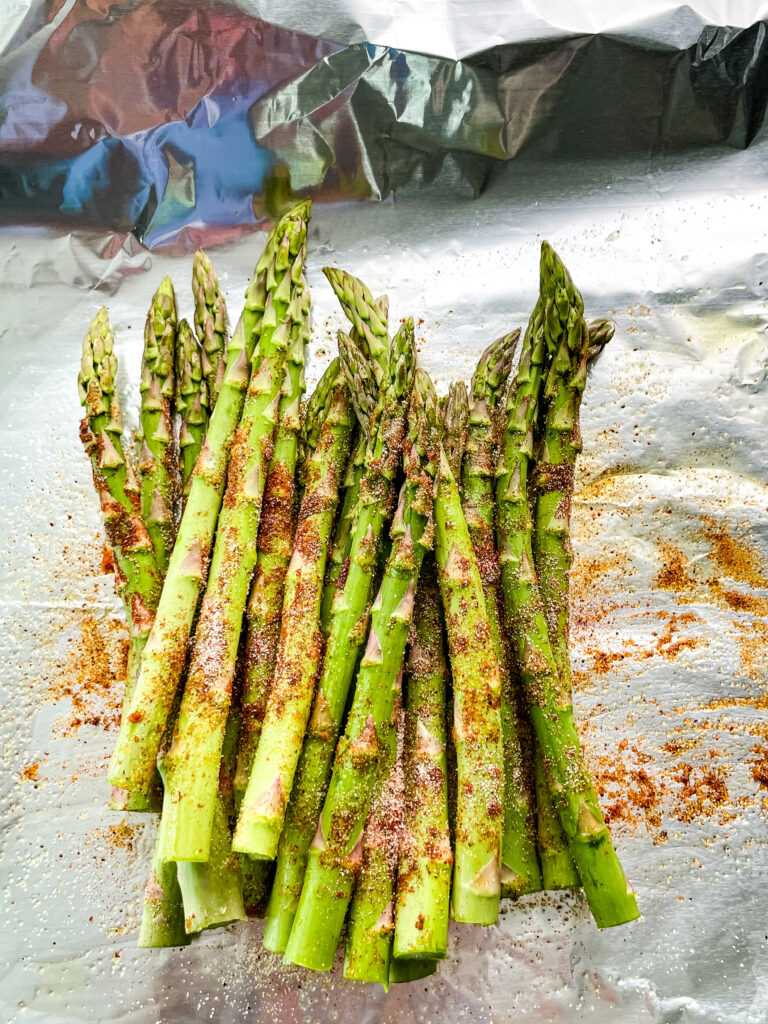 More Side Dishes
Bacon Ranch Pasta SaladBow Tie Pasta Salad with Italian DressingSmoked Mac and CheeseRanch PotatoesSouthern Baked BeansSouthern ColeslawSouthern Potato SaladSouthern Soul Food Baked Mac and CheeseEasy Spaghetti SaladSouthern Macaroni SaladInstant Pot Corn on the CobAir Fryer Corn on the CobRoasted Brussel Sprouts with Garlic
For more information, please see more information about How to grill asparagus on charcoal grill
Detail: 🔗