This Strawberry Shortcake Cake is a delightful twist on the classic dessert. It features layers of moist vanilla cake, juicy strawberries, and fluffy whipped cream. Indulge in the perfect summer treat with fresh strawberries!
This post is sponsored by Challenge Butter, but all opinions are my own.
The Best Strawberry Shortcake Cake
Summer strawberries are a joy to savor. Their juiciness and flavor are unmatched. Biting into a ripe, sweet strawberry always brings a smile to my face. And what better way to highlight this delightful fruit than by turning it into a delicious dessert? This shortcake cake takes the classic biscuits, strawberries, and whipped cream and transforms them into a beautiful layered cake that's perfect for summer gatherings. Here's what it consists of:
Vanilla cake: This light and moist vanilla cake has a delightful buttery flavor. It stays moist for several days, thanks to the equal amounts of butter and vegetable oil used in the recipe.

Strawberries: Combined with a touch of sugar, the strawberries create a luscious "sauce" that's drizzled over the cake layers.

Homemade whipped cream: To ensure the cake holds together, a stabilized whipped cream is used. Powdered sugar is added to stabilize it, making it stay in place even after weeks. But trust me, this cake won't last long enough for you to need that stability!
Looking for more ways to enjoy strawberry shortcake? Try this classic strawberry shortcake recipe with biscuits made from scratch! Or check out this easy strawberry shortcake trifle.
Why You'll Love This Strawberry Cake Recipe
I absolutely adore this simple yet elegant cake, and here are a few reasons why you will too:
Beautifully simple: This recipe consists of three delicious and simple components that let each ingredient shine on its own: the vanilla cake, the whipped cream, and the sweet strawberries.

Easier than the original: While this cake is just as delicious as classic strawberry shortcake, it's much easier to prepare. Instead of baking and filling individual biscuits, you only need to bake three cake layers and stack them with macerated strawberries and whipped cream.

Light and refreshing: This cake is anything but heavy. The vanilla cake and the whipped cream are both fluffy and light, while the strawberries add a fresh and bright flavor. It's the perfect dessert for those warm summer months.
What You'll Need
Here's a list of ingredients you'll need to make this delightful strawberry shortcake cake. For exact measurements, refer to the recipe card below.
Cake Layers
All-purpose flour (or gluten-free flour as a substitute)
Baking powder
Salt
Unsalted butter (preferably Challenge Butter for its creamy and high-quality goodness)
Vegetable oil
Sugar
Vanilla extract
Eggs
Milk (whole milk or 2%)
Strawberries
Fresh strawberries (small, bright red, and sweet-smelling)
Sugar
Whipped Cream
Heavy whipping cream (cold)
Powdered sugar
Vanilla extract
How to Make a Strawberry Shortcake Cake
This cake is straightforward to assemble with just three components. Here's how you do it. For more detailed instructions, refer to the recipe card below.
To Make the Cakes
Prep: Line the bottom of three 9-inch cake pans with parchment paper circles and grease the sides. Preheat the oven to 350°F.
Combine the dry ingredients: Whisk together the flour, baking powder, and salt.
Cream: Beat the butter, oil, sugar, and vanilla extract until light in color and fluffy.
Add the eggs: Add the eggs one at a time, mixing after each addition.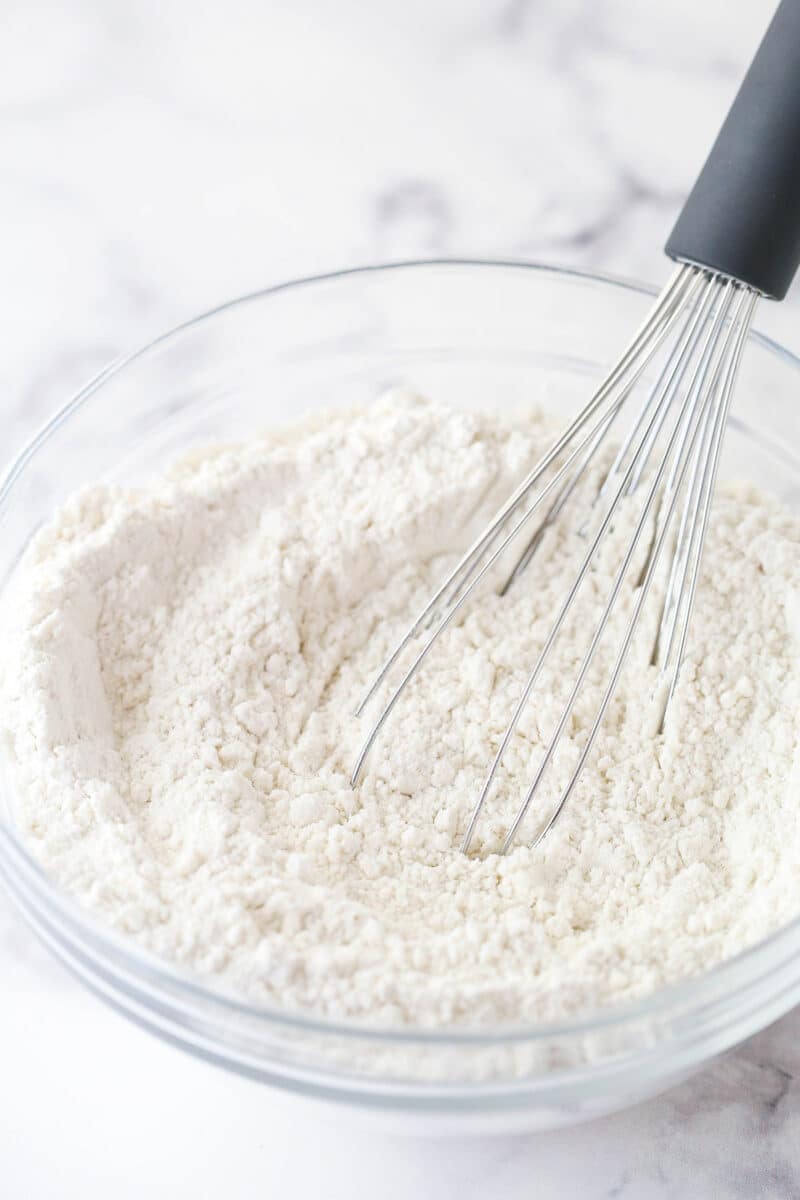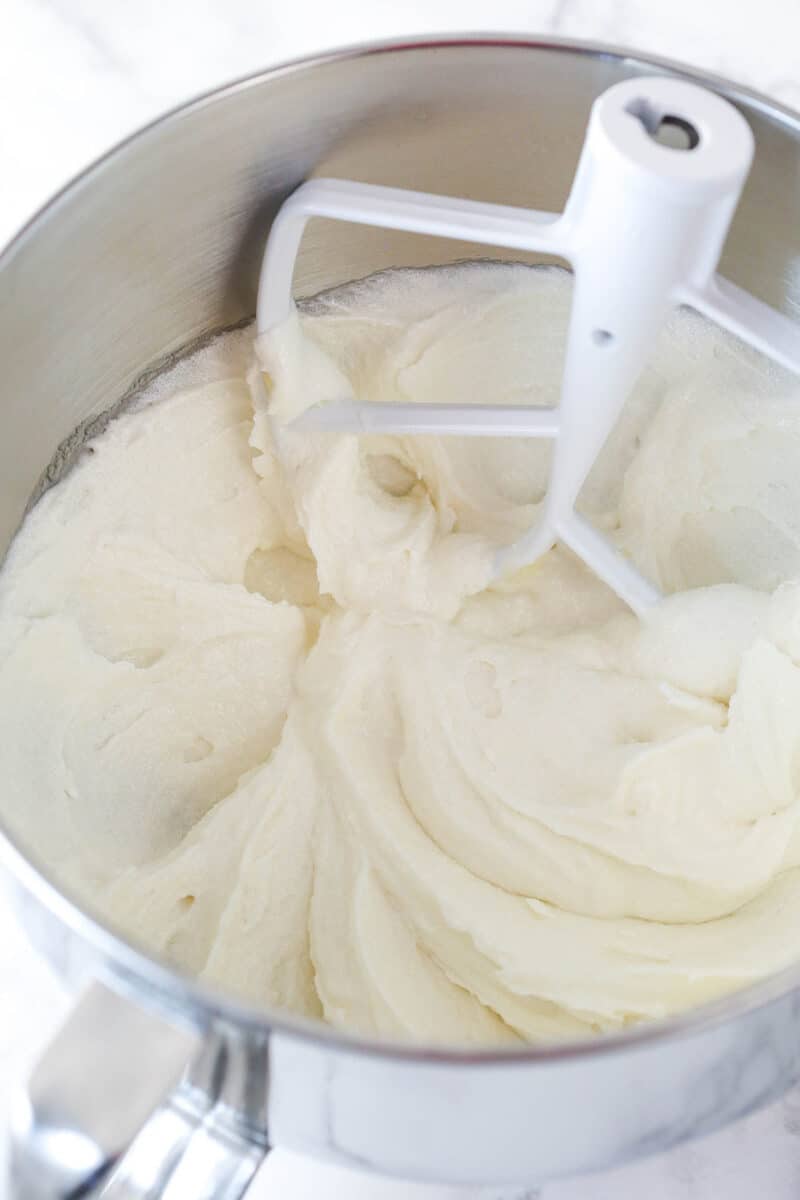 Put it all together: Add half of the dry ingredients to the batter and mix well. Slowly add the milk, mixing until combined. Add the remaining dry ingredients and mix until well combined.
Bake: Divide the batter evenly between the cake pans and bake for 18-20 minutes.
Cool: Allow the cakes to cool in their pans for 2-3 minutes before transferring them to cooling racks to cool completely.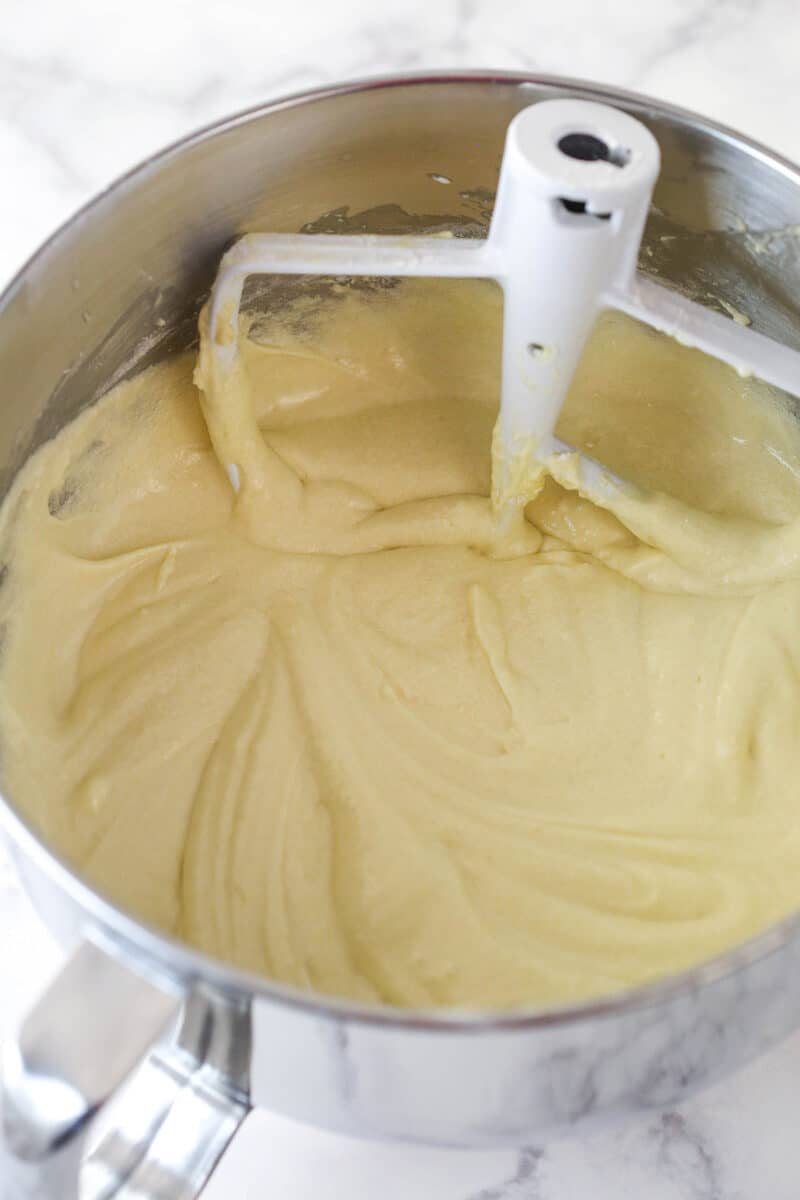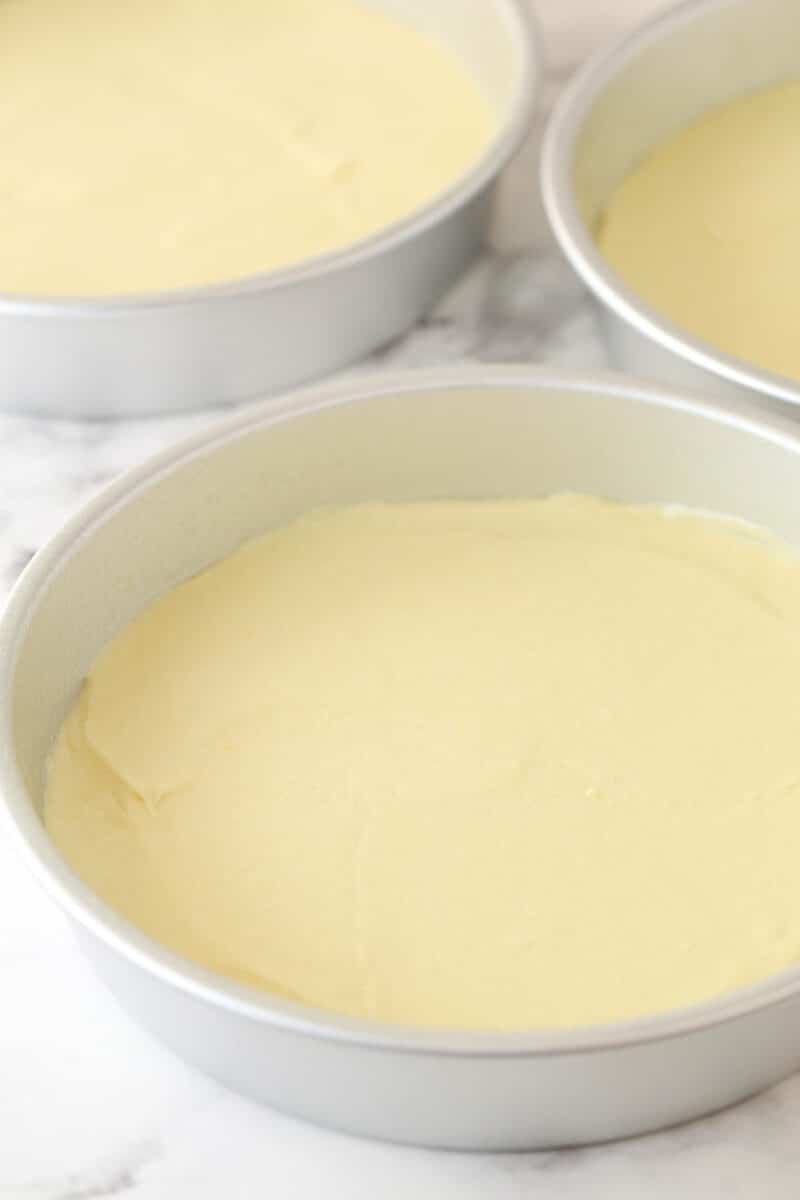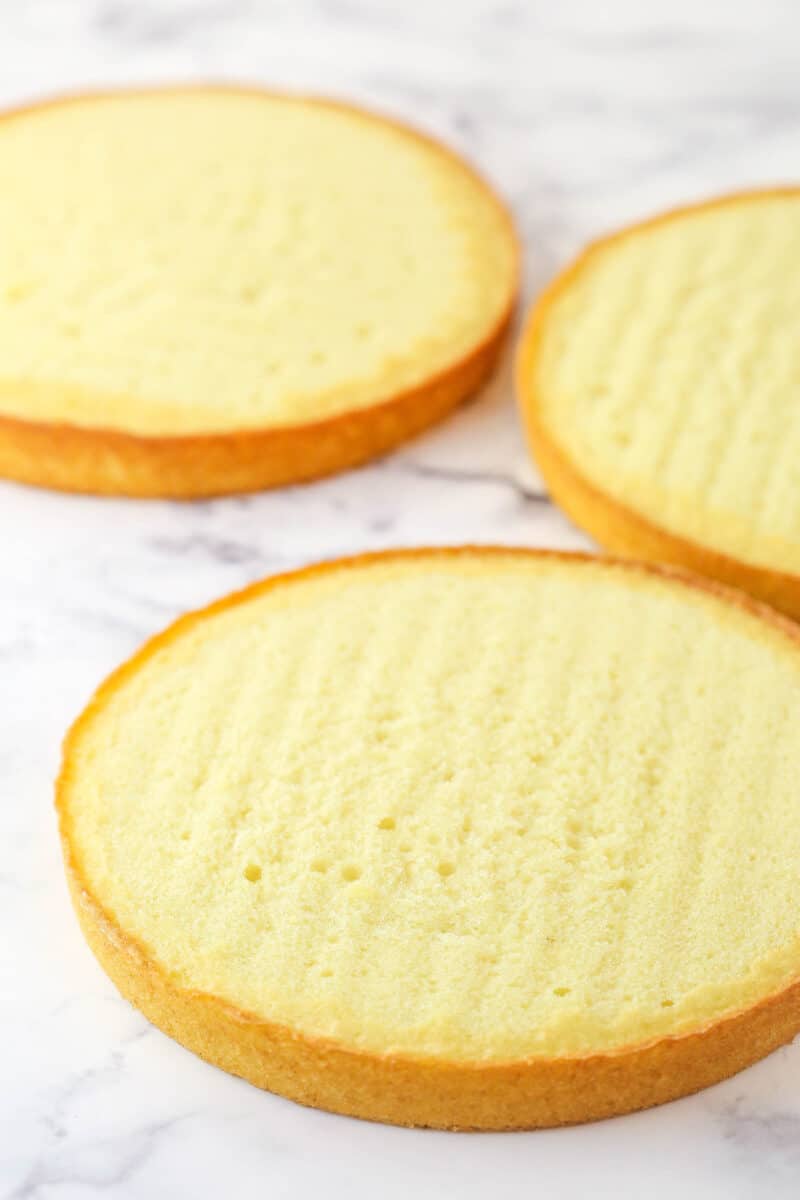 For the Strawberries
Prepare the strawberries: Wash, stem, and slice the strawberries.
Toss: Combine the strawberries with sugar.
Chill: Place the sugar-coated strawberries in the refrigerator for at least 1-2 hours.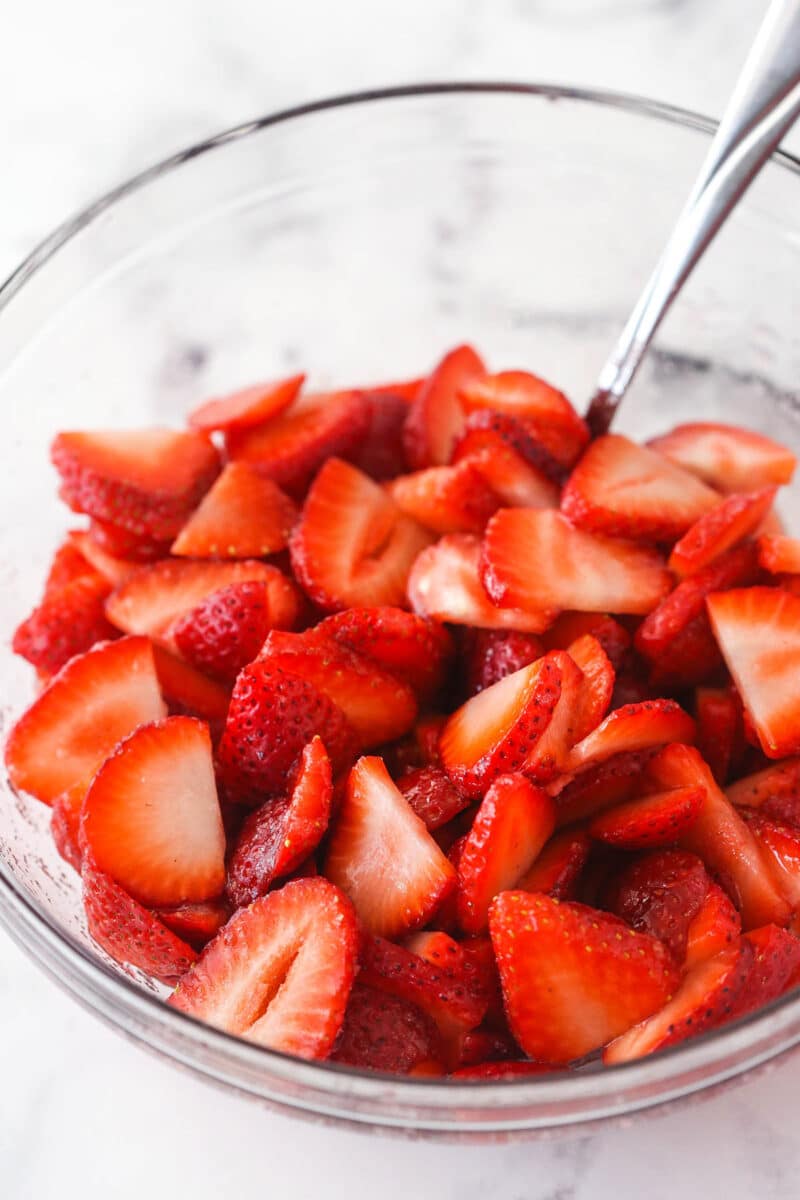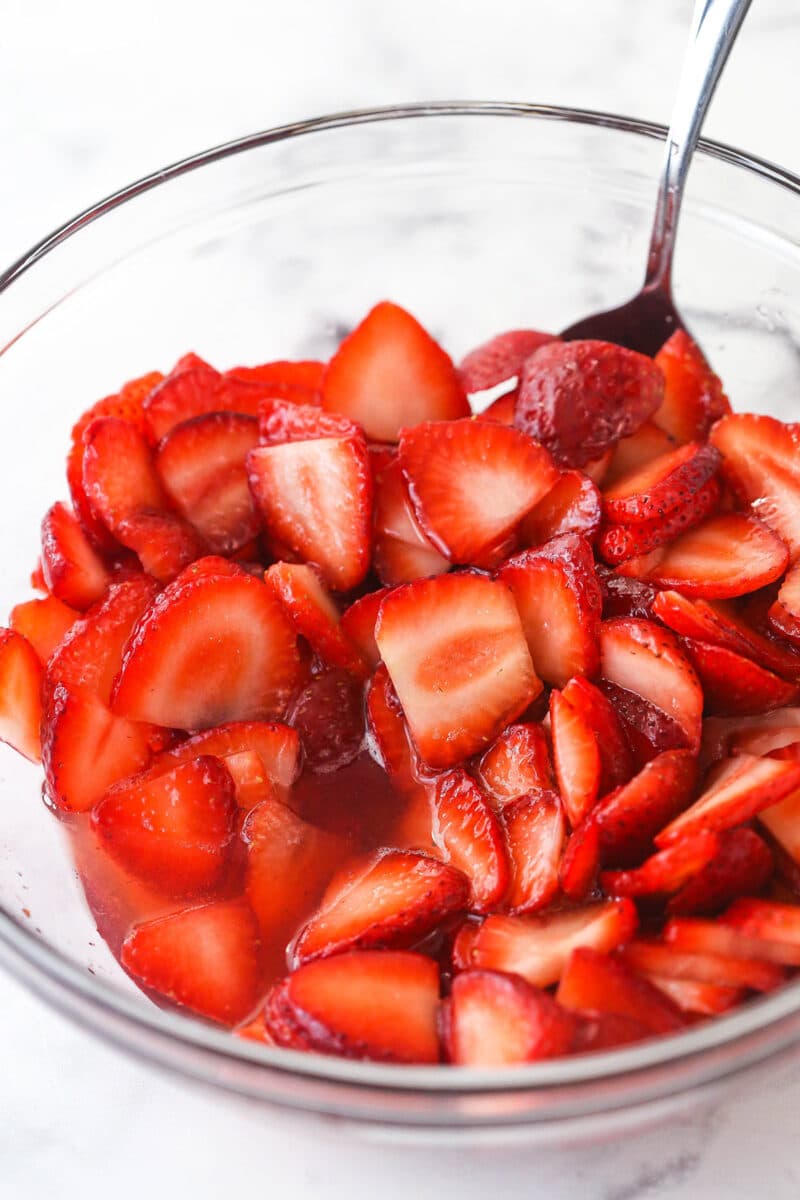 Whipped Cream and Assembly
Whip: Whip the heavy whipping cream, powdered sugar, and vanilla extract on high speed until medium to stiff peaks form.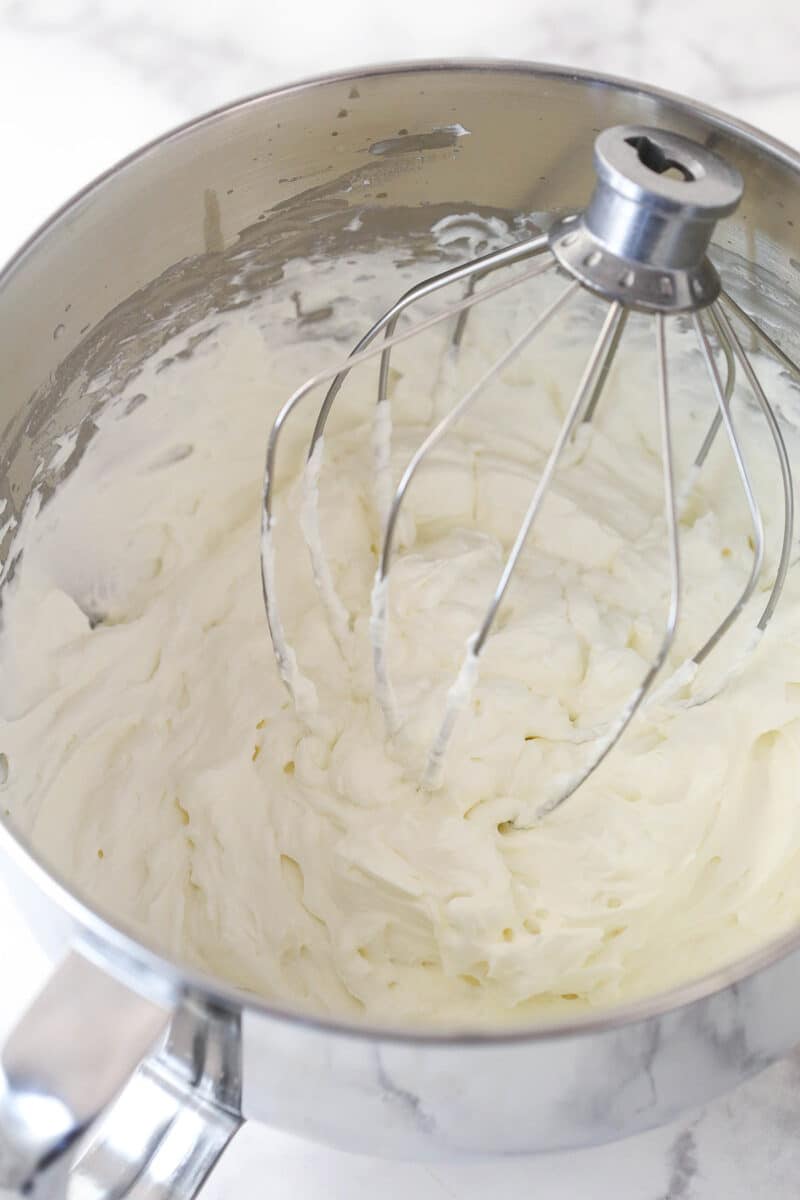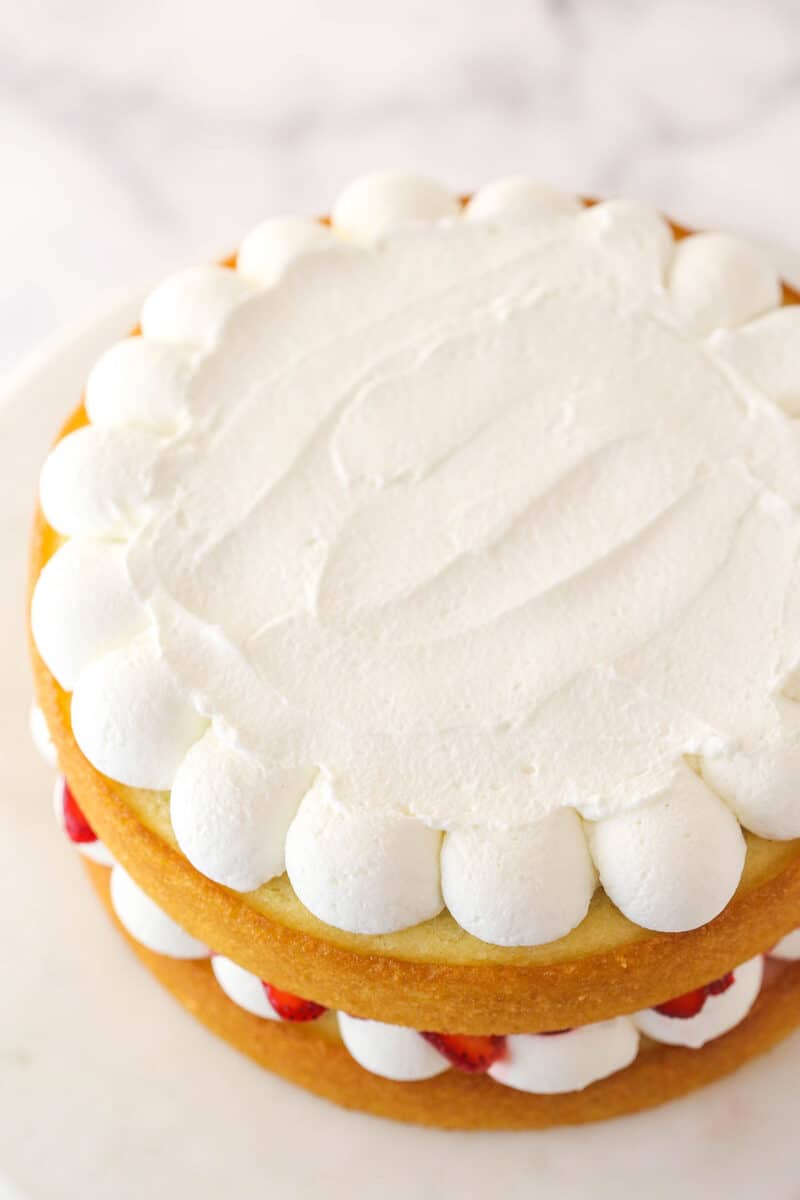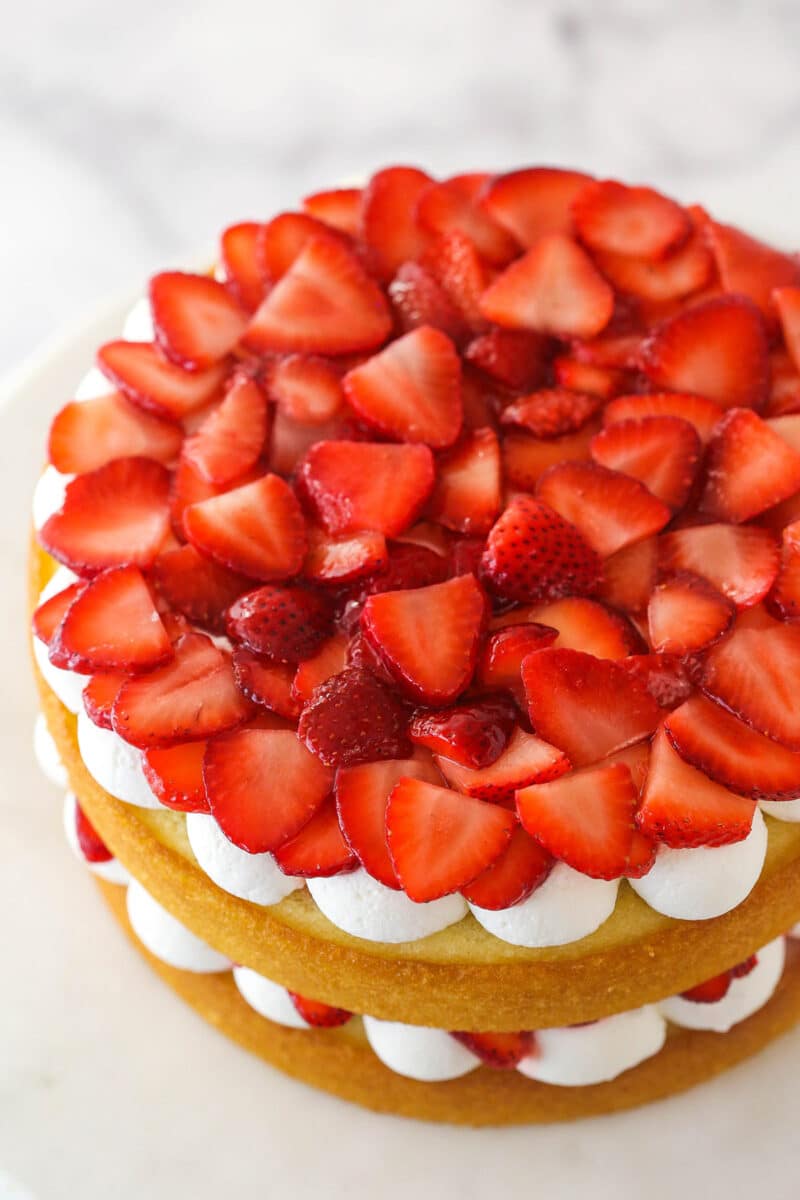 Assemble: Place the first cake layer on a cake plate. Add a layer of whipped cream, followed by half of the strawberries. Repeat this process with the second cake layer, ending with the final cake layer on top.

Decorate: Add whipped cream swirls and fresh strawberries to the top of the cake. Drizzle any leftover strawberry juice over the cake or individual slices.

Refrigerate: Keep the cake in the refrigerator until you're ready to serve.
Tips for Success
While this cake is simple to make, here are a few tips to ensure your success:
Room temperature butter: Start with room-temperature butter for proper creaming with the oil, sugar, and vanilla. Cold or melted butter won't result in the desired texture.

Creaming time: Cream the butter, oil, and sugar for the full amount of time specified in the recipe to add air to the cake, aiding its rise.

Avoid over-mixing: When combining wet and dry ingredients for the cake batter, be careful not to overmix. Over-mixing can result in a dense and tough cake due to over-developed gluten.

Choose good strawberries: Since strawberries are the star ingredient, select small, bright red strawberries that smell sweet. It's always good to have a few extras for garnishing.

Don't skip the chill: After coating the strawberries with sugar, refrigerate them for at least 1-2 hours. This draws out the juices, creating a sweet and flavorful syrup that elevates the cake's deliciousness.

Use powdered sugar: Powdered sugar stabilizes the whipped cream, keeping it from wilting. It will stay in place for days.

Enjoy fresh: While you can prepare the cakes beforehand, it's best to make the strawberries, whipped cream, and assemble the cake just before serving.
How to Store Leftovers
Although this dessert tastes best when served fresh, you can store leftovers for later enjoyment. Keep in mind that the strawberries may become mushy over time. To store the cake, place it in an airtight cake carrier. If you don't have one, wrap the cake in a double layer of plastic wrap, using toothpicks to prop the plastic away from the whipped cream. Store the cake in the refrigerator for up to 4 days.
How to Make This Cake Ahead
If you don't plan to consume the cake right away, you can make the cake layers in advance and assemble the cake when ready to serve. Store the baked and cooled cake layers in an airtight cake carrier at room temperature for up to 1 day or in the freezer for up to 3 months. The strawberries should be refrigerated for an hour or two but not much longer, as they continue to release more juices and may become mushy. Thaw the cakes in the refrigerator before assembling, if necessary.
More Easy Strawberry Dessert Recipes
If you're a fan of easy strawberry desserts, here are a few more recipes to try:
Classic Strawberry Shortcake
Strawberry Shortcake Trifle
Strawberry Shortcake Popsicles
Strawberry Shortcake Cheesecake
Strawberries and Cream Cupcakes
Strawberry Whipped Cream
[adthrive-in-post-video-player video-id="lDviScPy" upload-date="2019-05-06T09:00:00.000Z" name="Strawberry Shortcake Cake" description="This Strawberry Shortcake Cake is an easy twist on the classic dessert with layers of moist vanilla cake, juicy strawberries and fluffy whipped cream!" player-type="default" override-embed="default"]
Read Transcript
Print
This post may contain affiliate sales links. Please read my disclosure policy.