Gluten-free chicken and dumplings will warm your belly and your soul! This gluten free comfort food couldn't be easier to make safe for everyone to eat.
Nothing is more filling or comforting than a heaping bowl of soup.
Especially if it is a heaping bowl of chicken soup. Or in this case, gluten free chicken soup with dumplings, a.k.a. gluten free chicken and dumplings.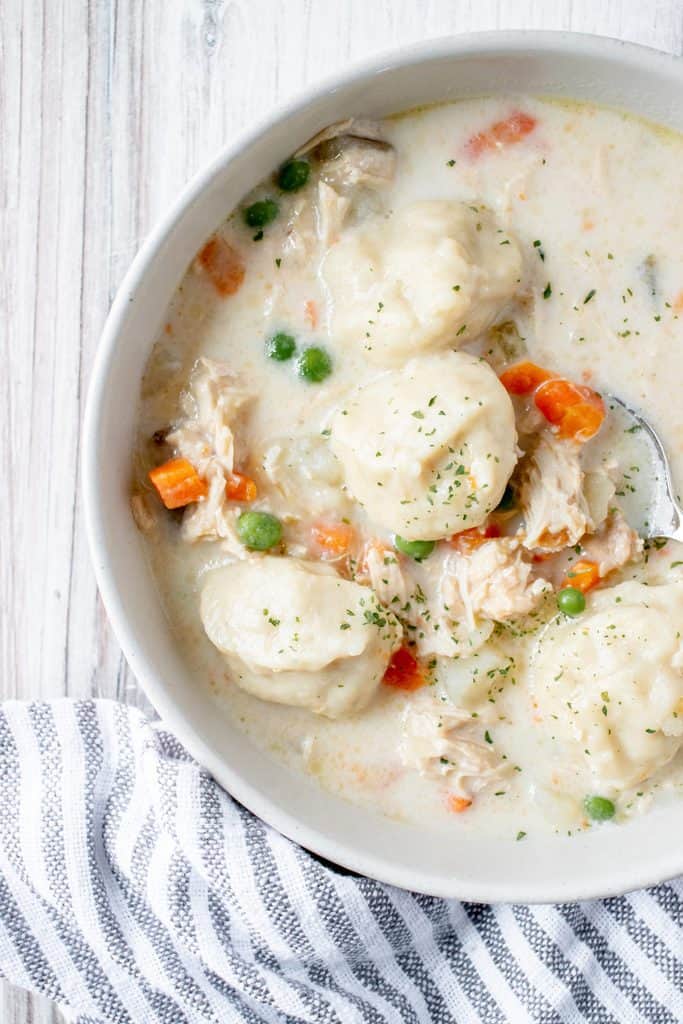 Whatever you call it, your toes will be warm and your soul filled with every bite.
How do you make gluten free dumplings?
Making gluten free dumplings is as easy as mixing together the ingredients to make a thick batter and scooping it into simmering soup to cook.
The gluten free dumplings are really easy to make too. I just whisked the ingredients together and used my spring loaded cookie scoop to drop them onto the top of the chicken soup.
The dumplings were soft and fluffy, and my favorite part of my bowl.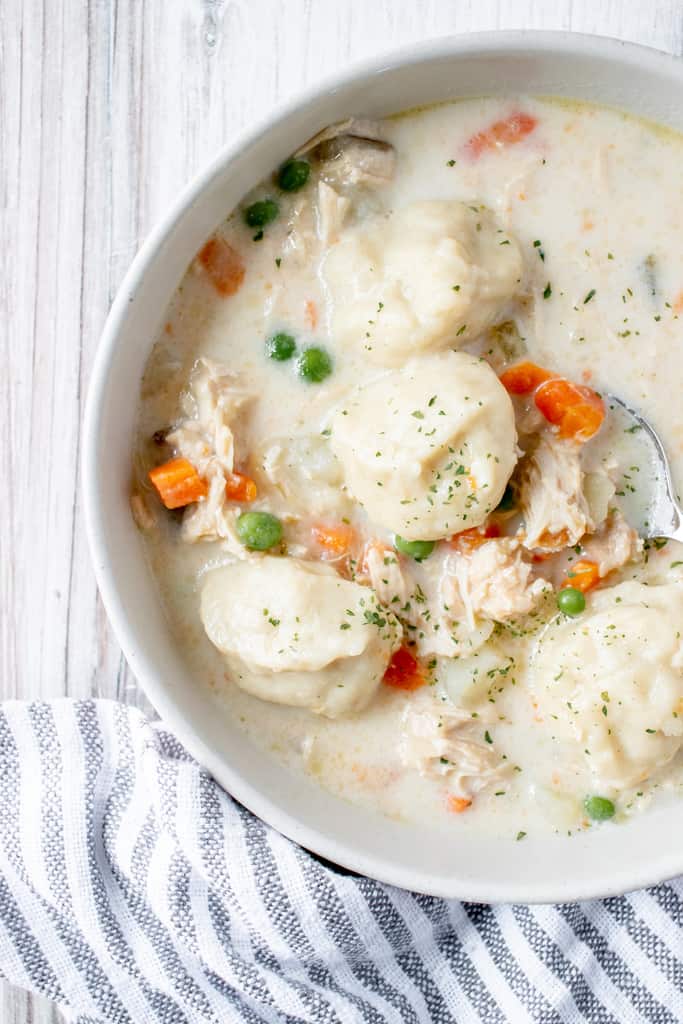 Ingredients to make gluten free dumplings: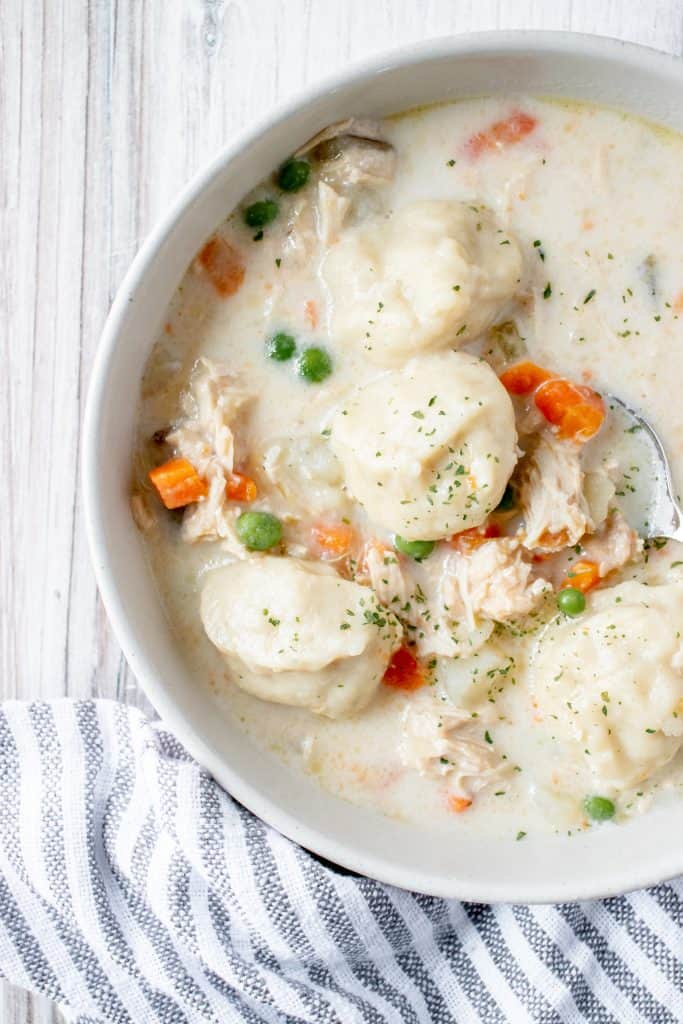 Gluten free flour
xanthan gum, if your flour doesn't already have it. Omit it if you are using a gluten free flour that already has xanthan gum in it. The xanthan gum simulates the structure that gluten gives regular flour.
Baking powder, this helps your dumplings be soft and fluffy. No one wants dense dumplings!
Salt, because salt equals flavor
Milk or dairy free milk
one egg, or egg replacer, to help bind your gluten free dumplings
How to shape gluten free dumplings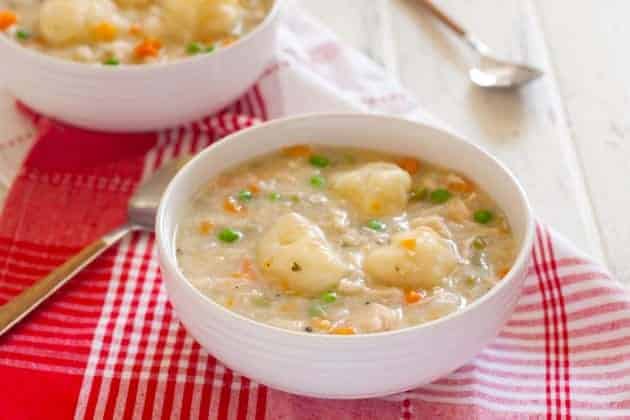 Making gluten free dumplings is surprisingly easy!
Simply whisk the gluten free flour, baking powder, salt, milk, and egg together to make a thick batter/very loose dough.
Scoop your gluten free dumplings into simmering soup, and cover while they steam and cook through about 15 minutes.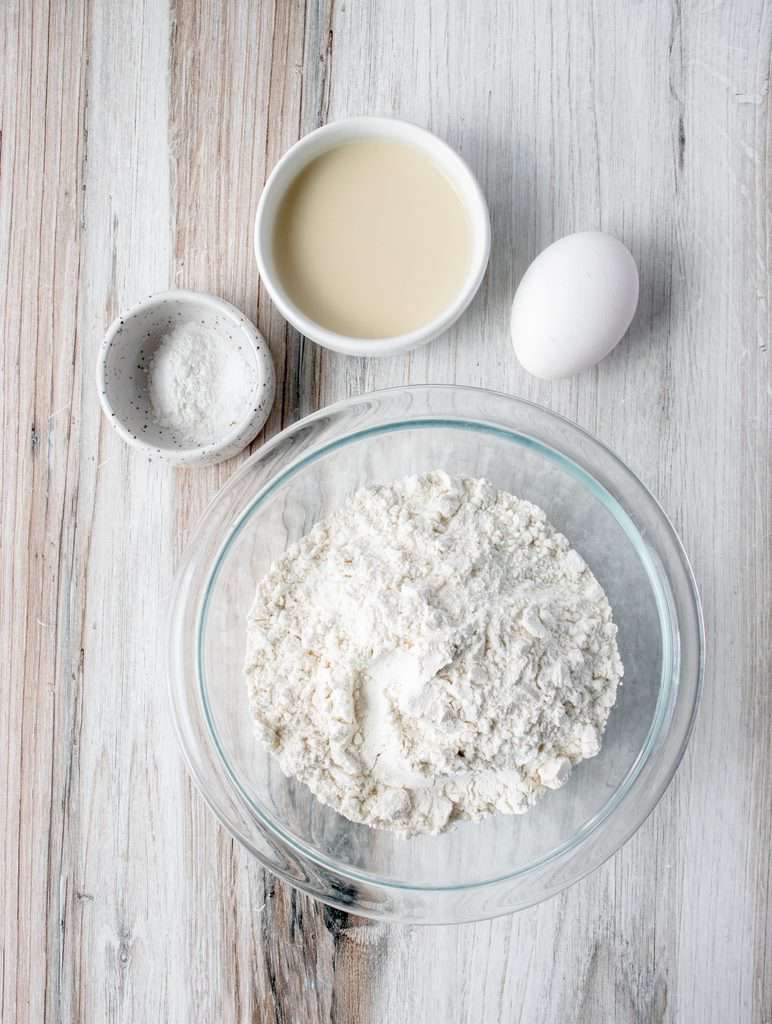 Using a spring loaded scoop will give your guten free dumplings the perfect shape, even though you are working with a very soft dough.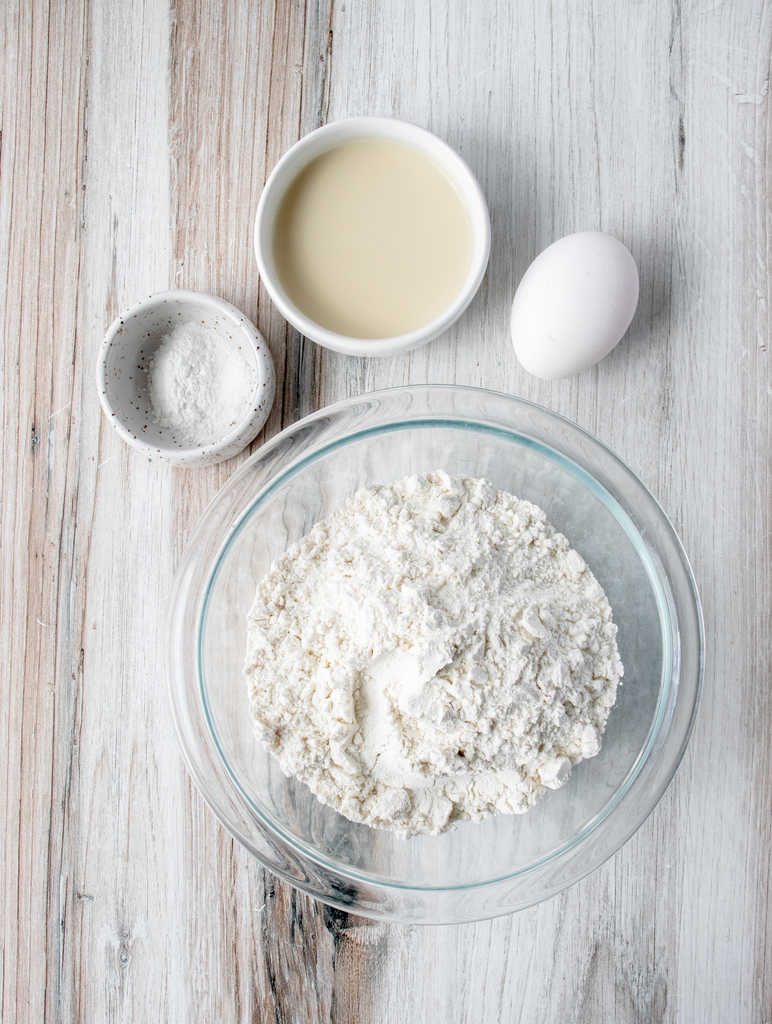 Just don't stir your soup until the dumplings have set, or they'll fall apart!
What ingredients do you need to make gluten free chicken and dumpling soup?
To make gluten free chicken and dumplings you'll need
diced onion
diced celery
diced carrot (you can use frozen mirepoix instead of the onion, celery, and carrot individually)
diced potatoes (you can use frozen southern-style hashbrowns from the frozen section, most are gluten-free but be sure to double-check the ingredients.)
Chicken
Water
gluten free flour
egg
milk
salt
baking powder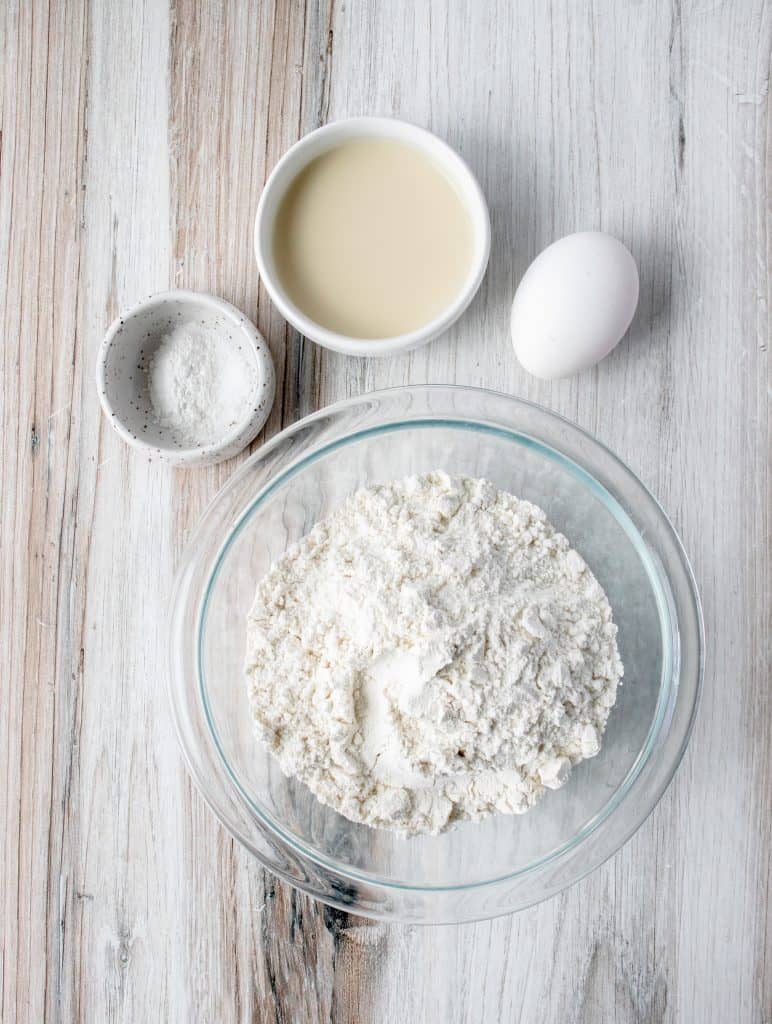 How to make gluten free chicken and dumpling soup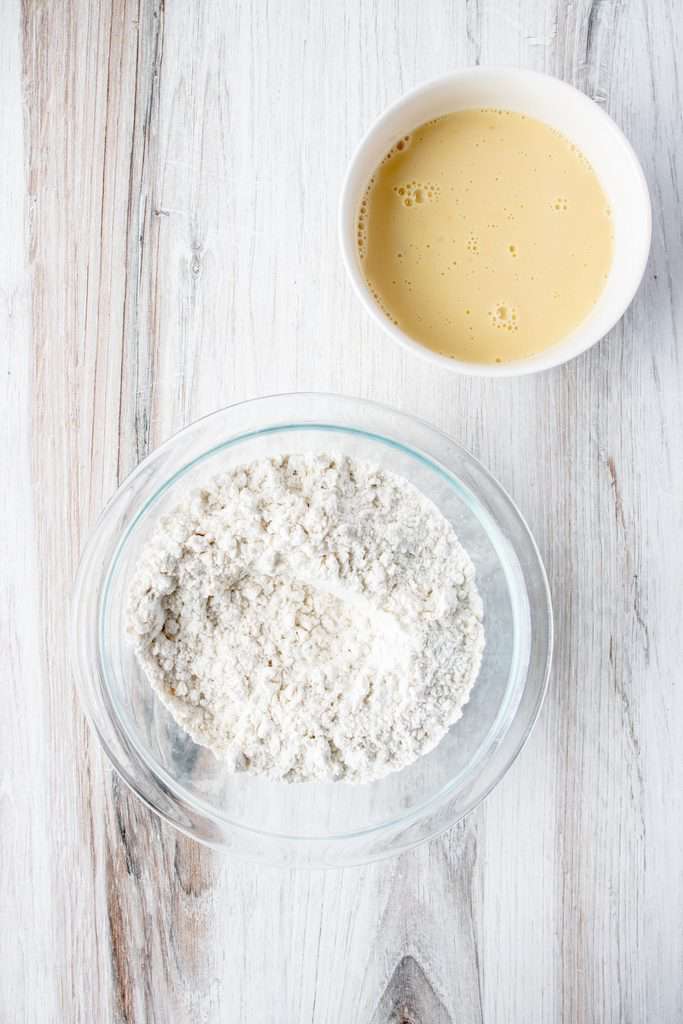 Making chicken and dumpling soup is as easy as making a simple chicken soup and then scooping gluten free dumplings on top of the soup while it is simmering.
How to use Instant Pot to make chicken and dumplings
Using your Instant Pot to make this gluten free chicken and dumping recipe means you can have it on the table in about an hour, start to finish, instead of spending all day simmering soup o the stove.
An Instant Pot makes it super easy to sear meat or sauté veggies BEFORE pressure or slow cooking IN THE SAME PAN.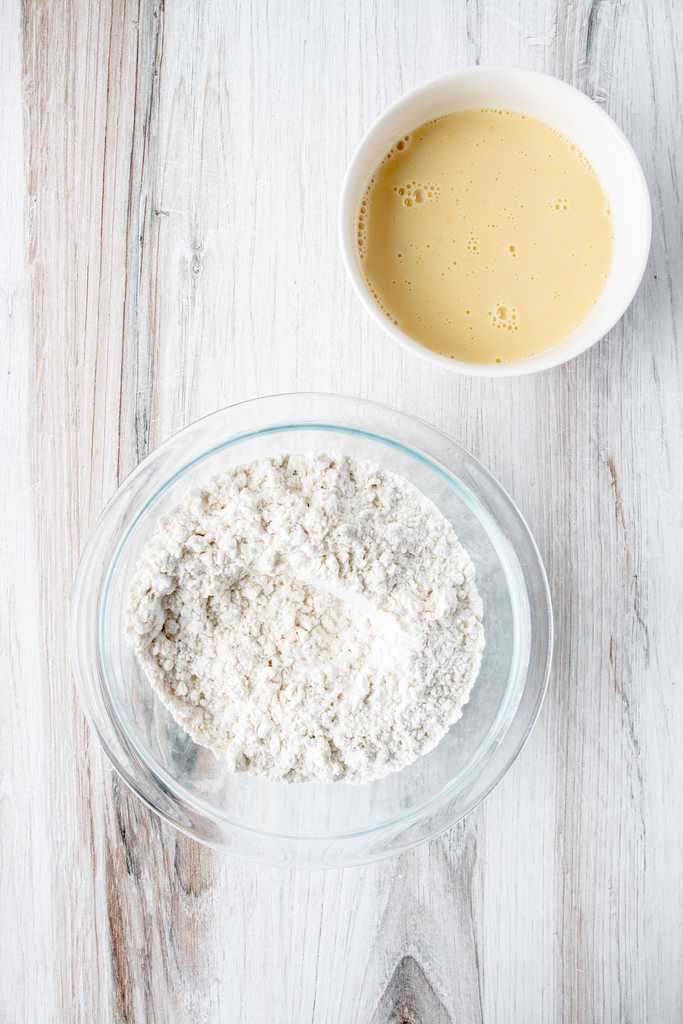 When using my slow cooker, I always hated pulling out a skillet to sear meat before cooking it, so I would usually skip it.
Now, I love building layers of flavor in my Instant pot pressure cooker before I set and forget my dinner.
Sautéing onions, celery, and carrots to make a homemade chicken stock (in less than an hour) is so easy now, and doesn't make any extra dishes!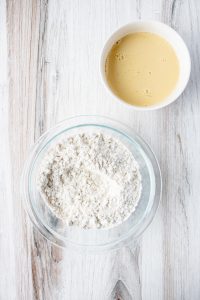 Then you can just add the chicken and some water on top.
I love that my Instant Pot helped me make this from scratch gluten free chicken and dumplings recipe in less than an hour and a half.
I will admit that I used the quick release. If you let the pressure come down naturally it will take a little longer.
I waited to stir the peas and carrots in until after the dumplings were cooked because I didn't want them to lose all of their color.
I just made sure they were thoroughly thawed by heating them slightly in my microwave. You can also stir them in as soon as you finish releasing pressure on your pressure-cooker, they'll quickly thaw and cook in the hot soup.
If you prefer, you can add the frozen peas and carrots before the dumplings, they just won't be bright green and orange.
The Instant Pot also perfectly cooks the gluten free dumplings, making them soft and tender.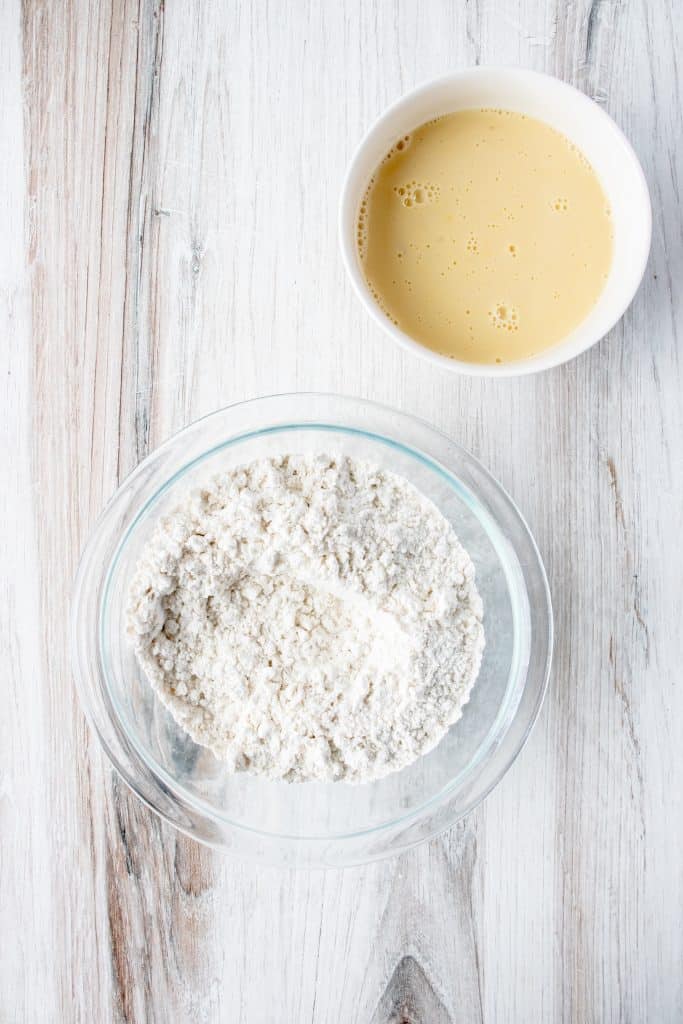 The flavors in this chicken and dumplings are simple, but a steaming bowl will warm your heart and soul.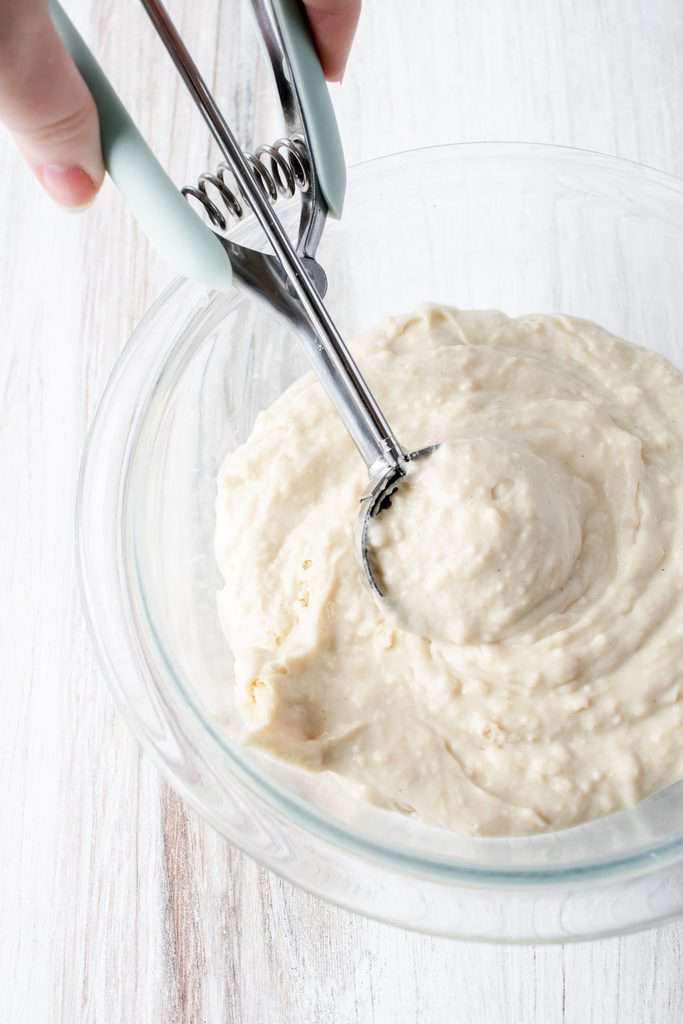 Best gluten-free instant pot recipes:
Since I got my Instant Pot for Mother's Day, I have been looking for excuses to use it.
One of the first things I made was gluten free pulled pork with green chile slaw.
I made pulled pork braised in a gluten free beer in LESS THAN AN HOUR! This is a game changer for me.
So often I "forget" to get the slow cooker started until it is too late in the day and I don't have time.
My Instant Pot quickly (or maybe instantly, if that isn't too "punny") became my go-to for cooking dinner. One of my favorite things that an Instant Pot can do is sauté.
I know, I know, I have plenty of skillets and a stove top.
I am dying to try some Instant Pot desserts !
If anyone knows how to make my gluten free dark cherry lemon pie or gluten free death by chocolate cheese cake in an Instant Pot let me know.
For more information, please see more information about Dairy free dumplings for stew
Detail: 🔗