Whether you have a sweet tooth or simply enjoy the occasional treat, these gluten-free vegan desserts are guaranteed to satisfy your cravings. From delectable cakes to refreshing sorbets, there's something for everyone. So, why not indulge in these guilt-free delights?
Peanut Butter Chocolate Chip Cookie Bars
One of my all-time favorite vegan desserts, these cookie bars combine the irresistible flavors of peanut butter and chocolate. Sprinkled with a touch of flaky sea salt, they offer a perfect balance of nuttiness and sweetness.
Vegan Peanut Butter Cookies
If you're a fan of classic peanut butter cookies, then you'll love these vegan versions. With their chewy middles, crumbly edges, and fantastic nutty flavor, they are simply irresistible.
No Bake Cookies
Warning: these cookies are dangerously addictive! Made with just a handful of ingredients and minimal prep time, these chewy treats are rich in both peanut butter and chocolate flavors. Be prepared to reach for seconds!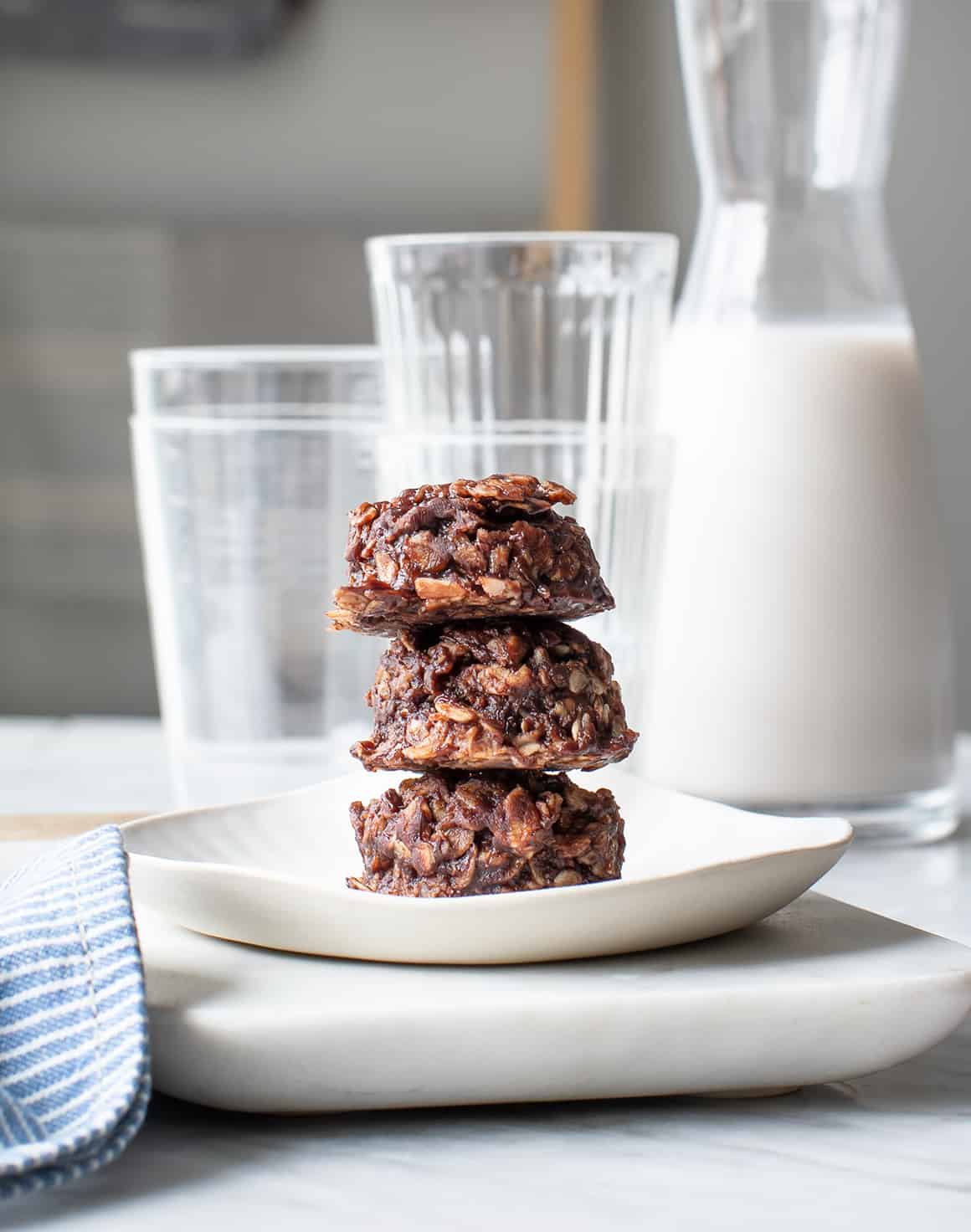 Tahini Almond Cookies
Indulge in the warm, spiced flavors of these chewy tahini almond cookies. Bursting with juicy pomegranate arils, they offer a delightful contrast of textures and a touch of natural sweetness.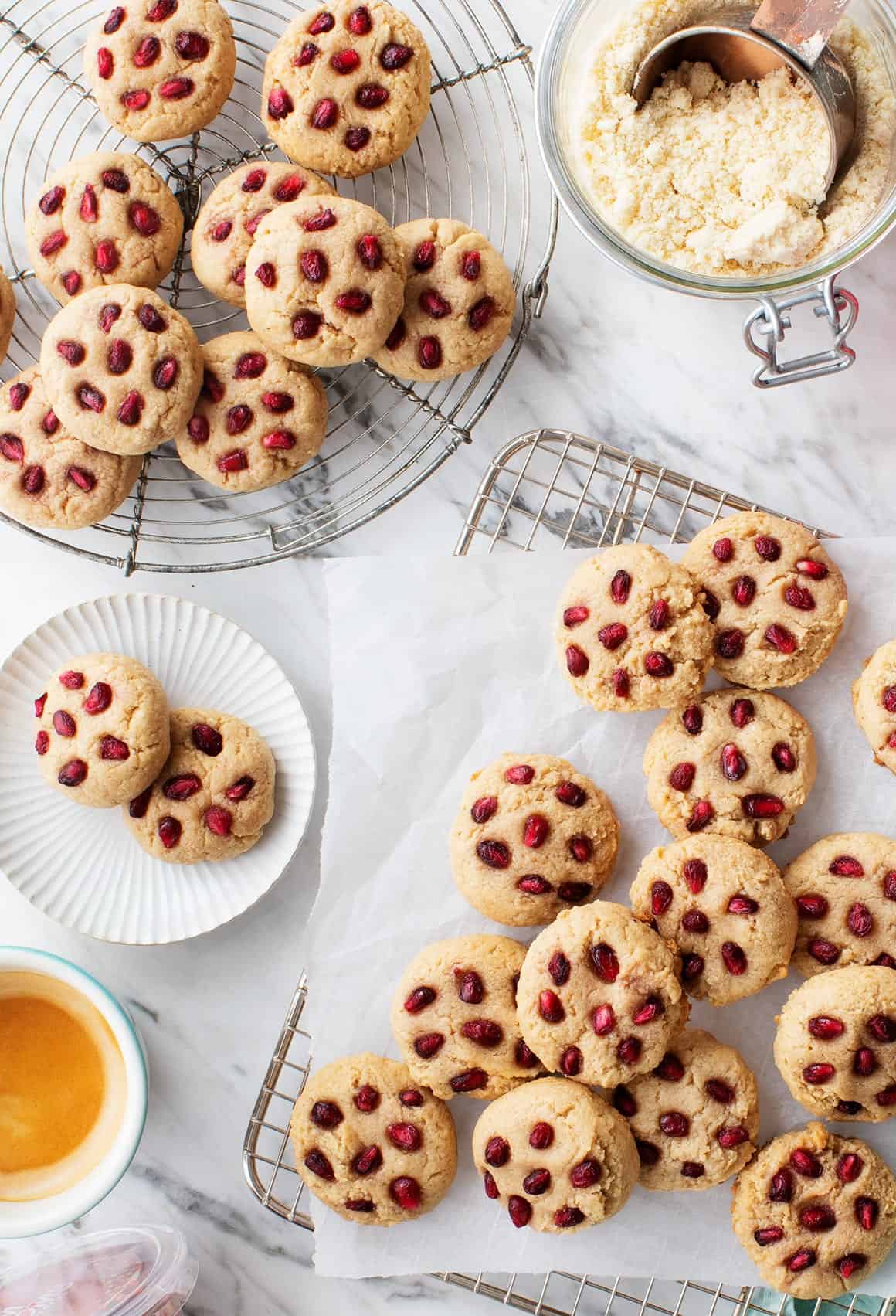 No-Bake Oatmeal Bites
These cookie dough bites are not only delicious but also packed with healthy ingredients such as flax, almond butter, and oats. It's hard to resist the temptation of having just one!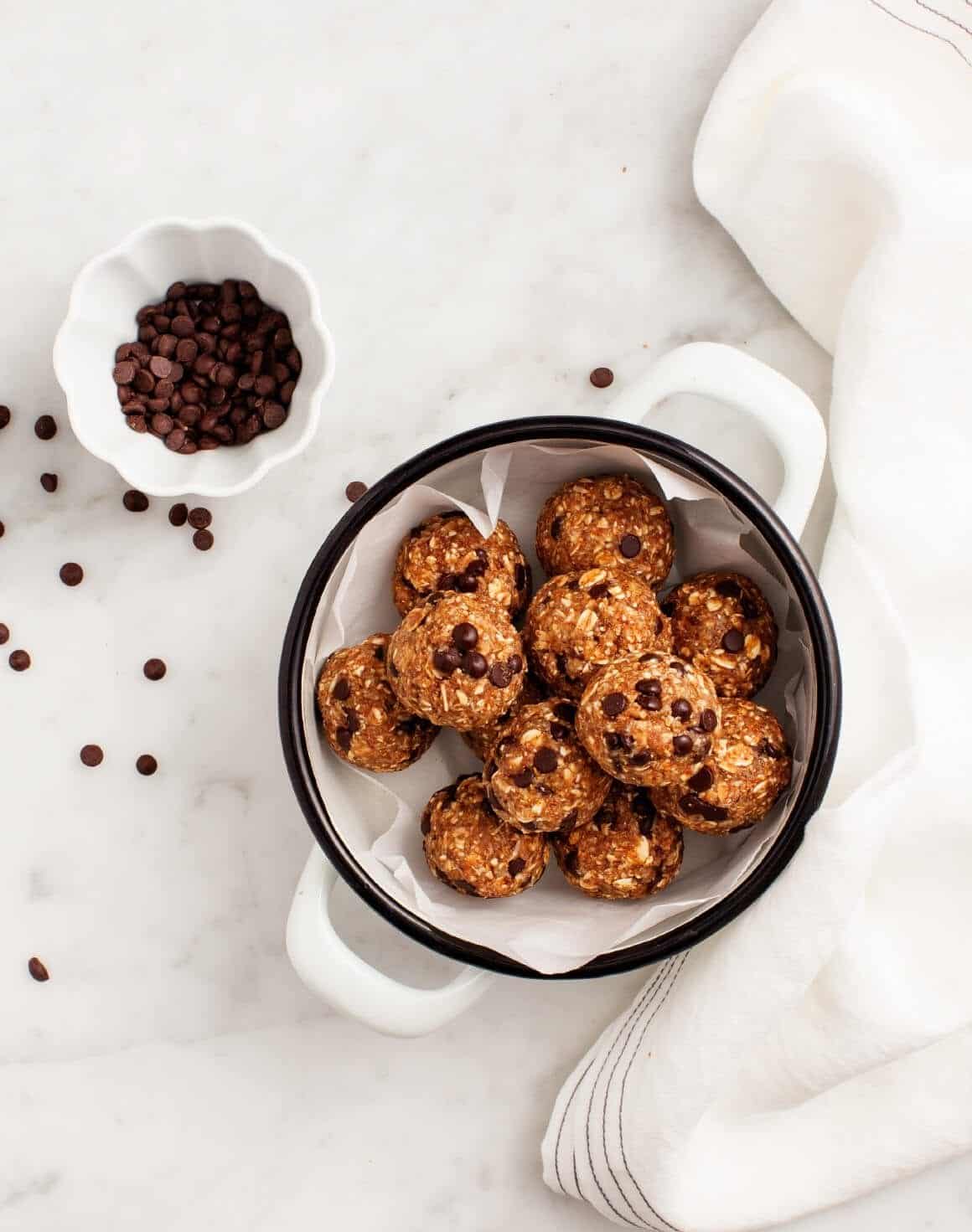 Apple Oatmeal Cookies
Imagine the perfect oatmeal cookie – soft, spiced with cinnamon, and filled with fruit and nuts. These vegan apple cookies tick all the boxes. Trust me, you won't be able to resist them!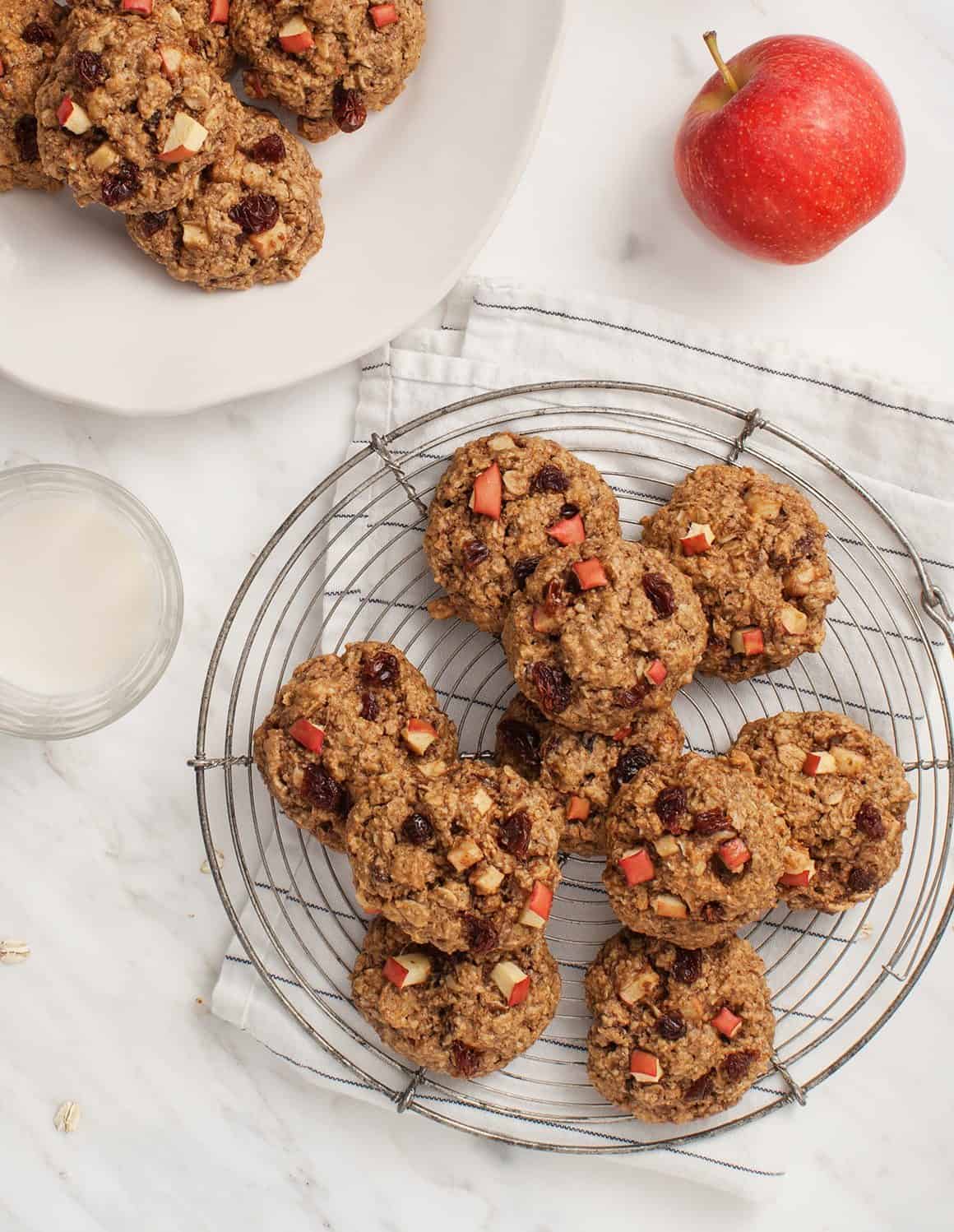 Pistachio Oat Squares
With just six ingredients, you can create these crispy, toasty, and lightly sweet squares. Don't wait any longer. Let's get baking!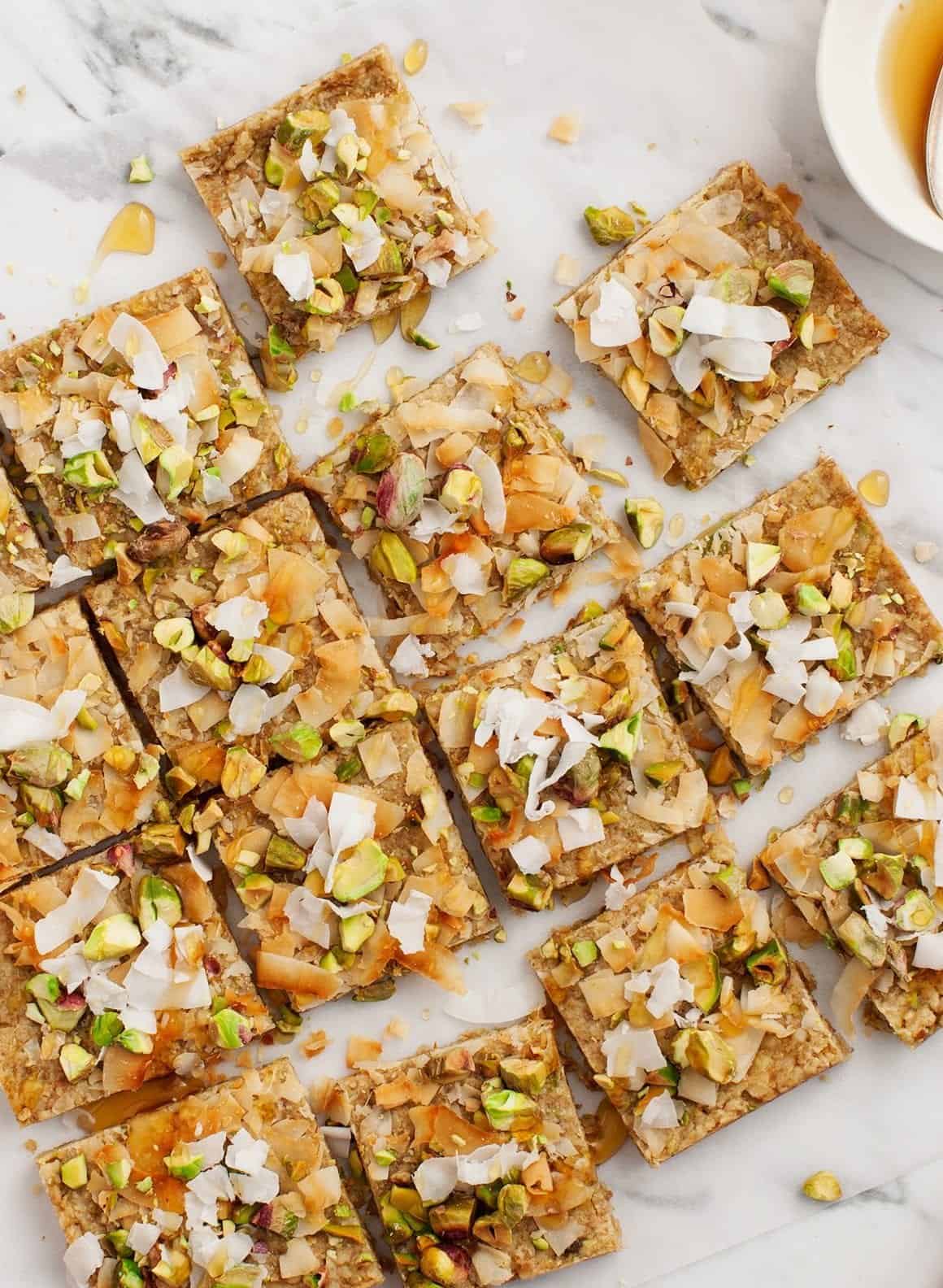 Oatmeal Breakfast Cookies
Who says cookies are only for dessert? These oat flour-based cookies are healthy enough for breakfast, yet delightful enough to enjoy anytime.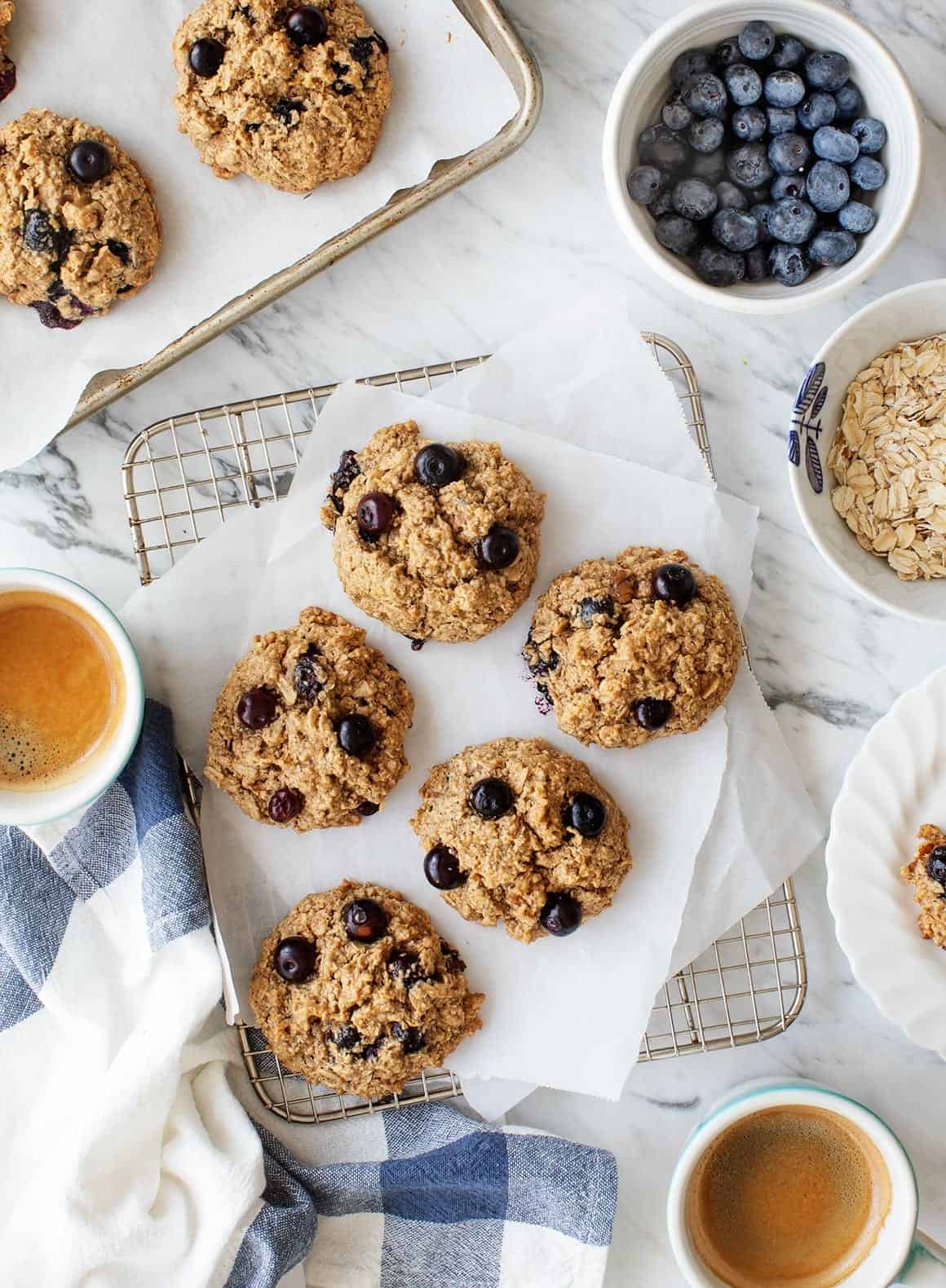 For more mouth-watering vegan dessert recipes, visit Family Cuisine.
Chilled Vegan Desserts
3-Ingredient Vegan Ice Cream
Indulge in the richness of this vegan ice cream, which rivals the traditional dairy version in taste and creaminess.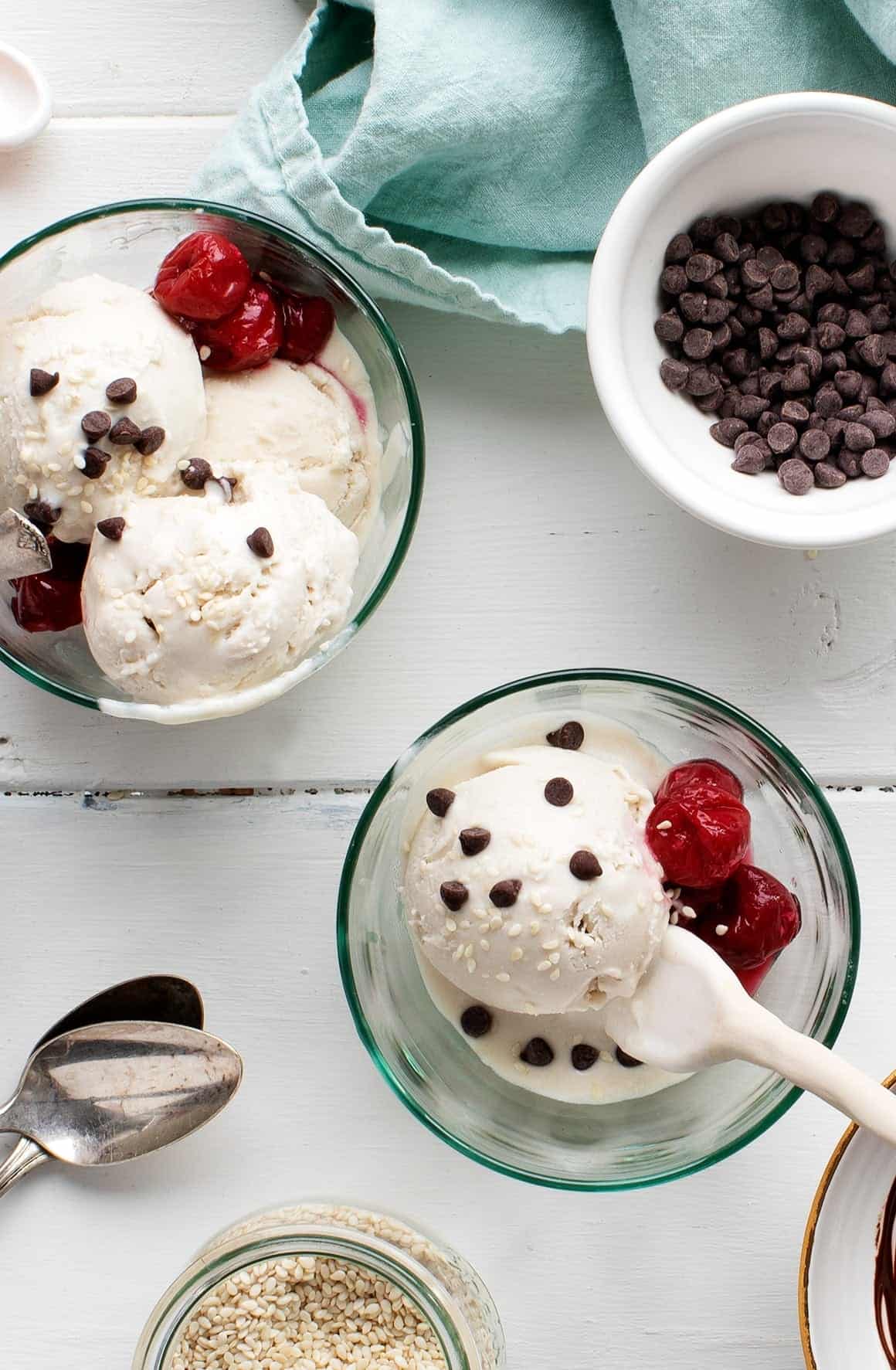 Avocado Chocolate Pudding Pops
These frozen delights redefine the classic pudding pop. Creamy avocados and almond butter create a fudgy, rich texture that perfectly balances sweetness.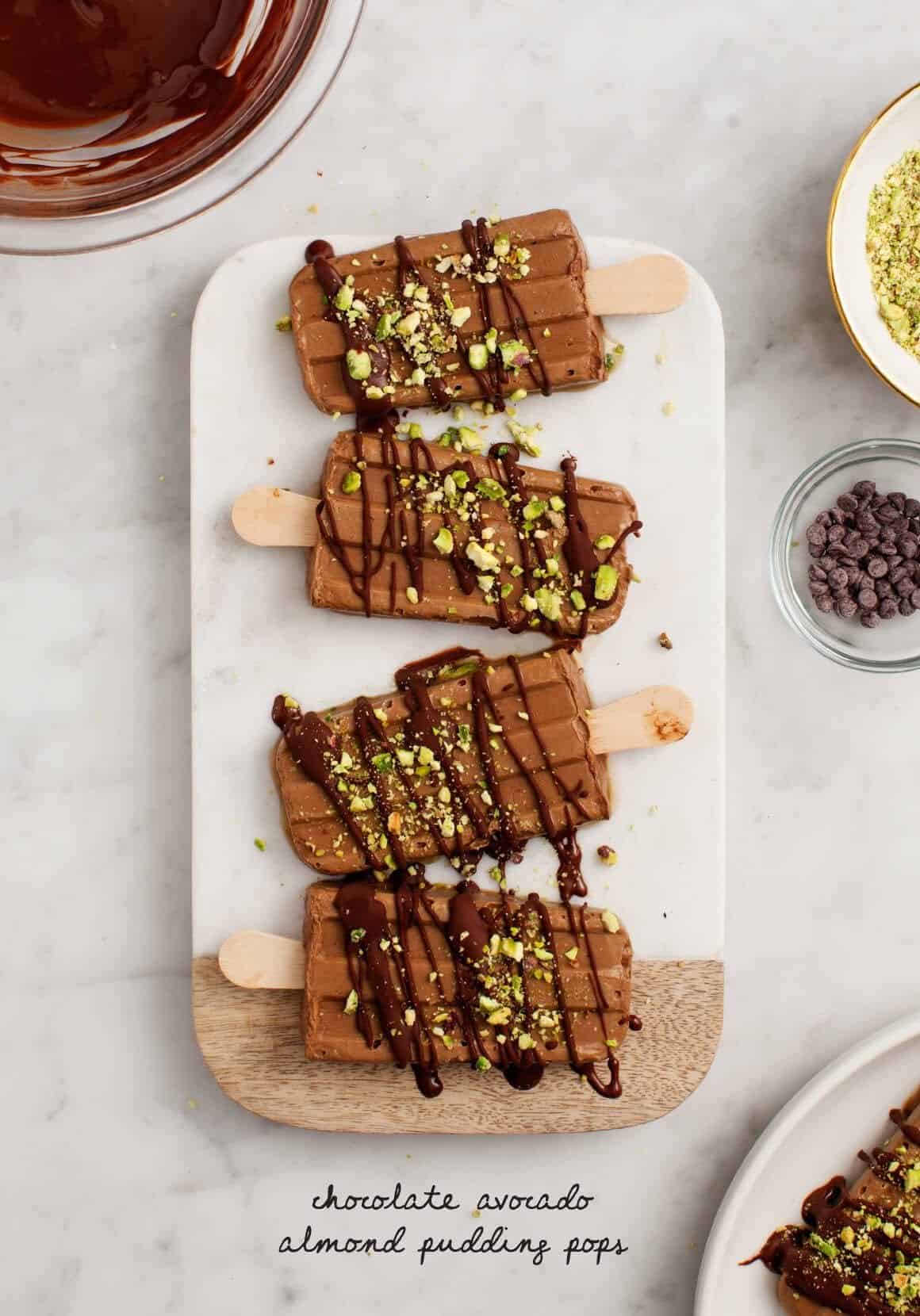 Creamy Butternut Squash Pudding
Prepare to be amazed by this velvety pudding. Infused with cinnamon, nutmeg, ginger, and maple syrup, it's rich, spiced, and far easier to make than pumpkin pie.
Vegan Raspberry Cheesecake
Fresh, decadent, and absolutely delicious, this vegan dessert layers a tart raspberry filling, creamy lemon filling, and a toasty walnut crust. It's a harmonious blend of flavors that will leave you craving more.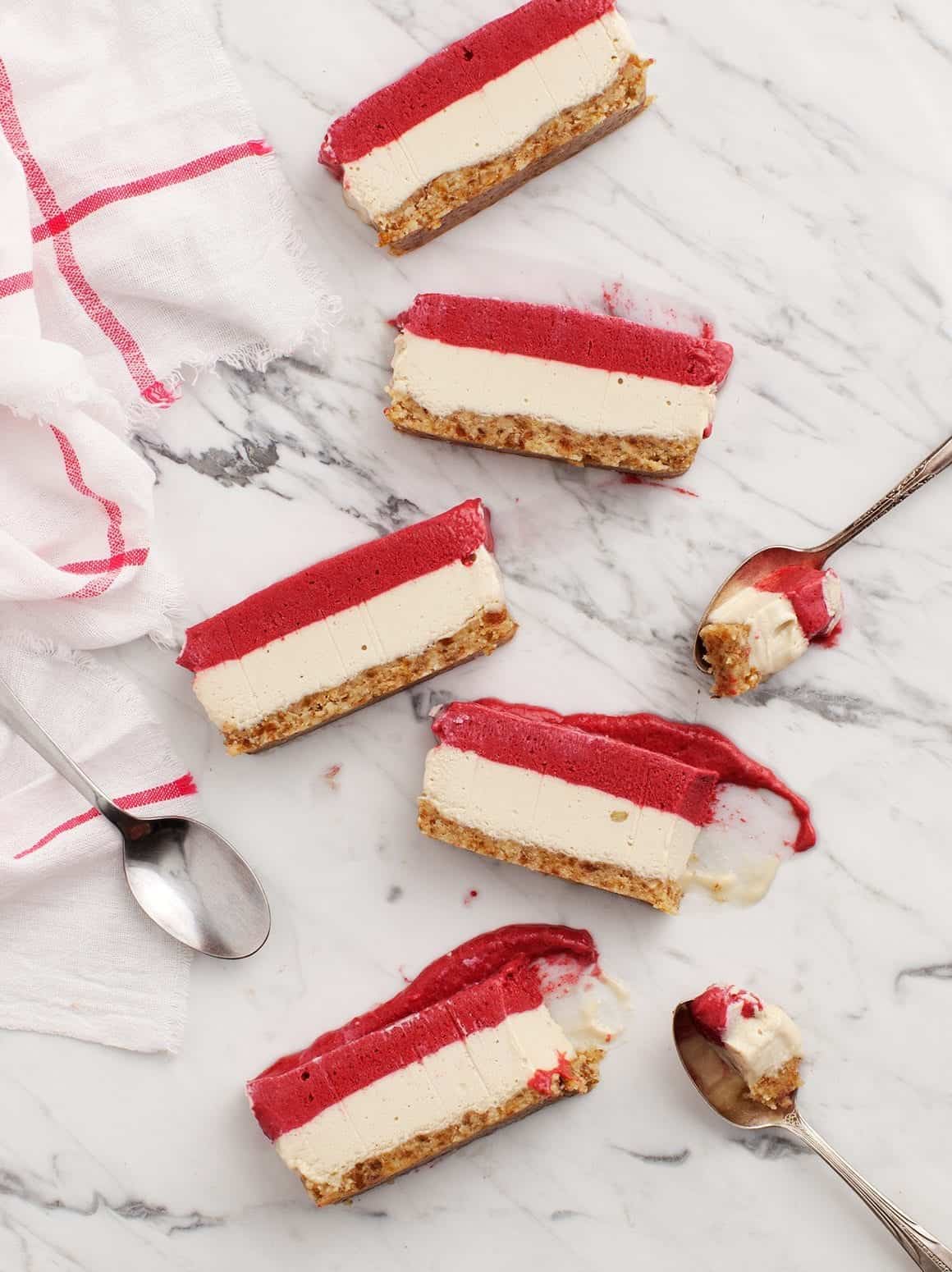 Tart Cherry & Mint Sorbet
Beat the heat with this refreshing sorbet. Its mildly creamy texture, coupled with the perfect balance of tartness and sweetness, will leave you feeling rejuvenated.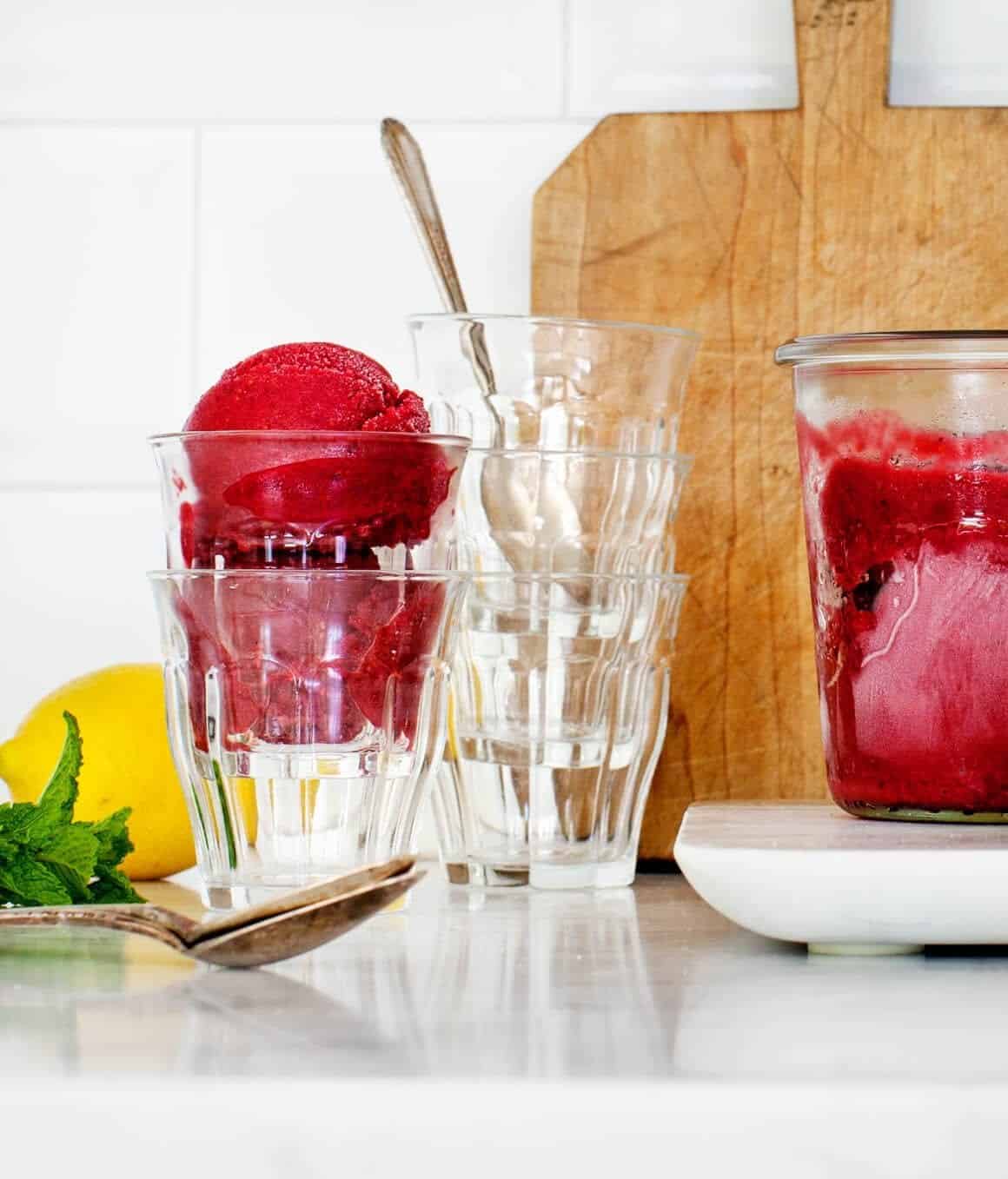 Vegan Pumpkin Pie Parfaits
Experience the flavors of fall with these delightful parfaits. Toasted pecans replace the traditional pie crust, topped with a luscious maple-sweetened pumpkin mousse. A dollop of coconut whipped cream takes them to the next level!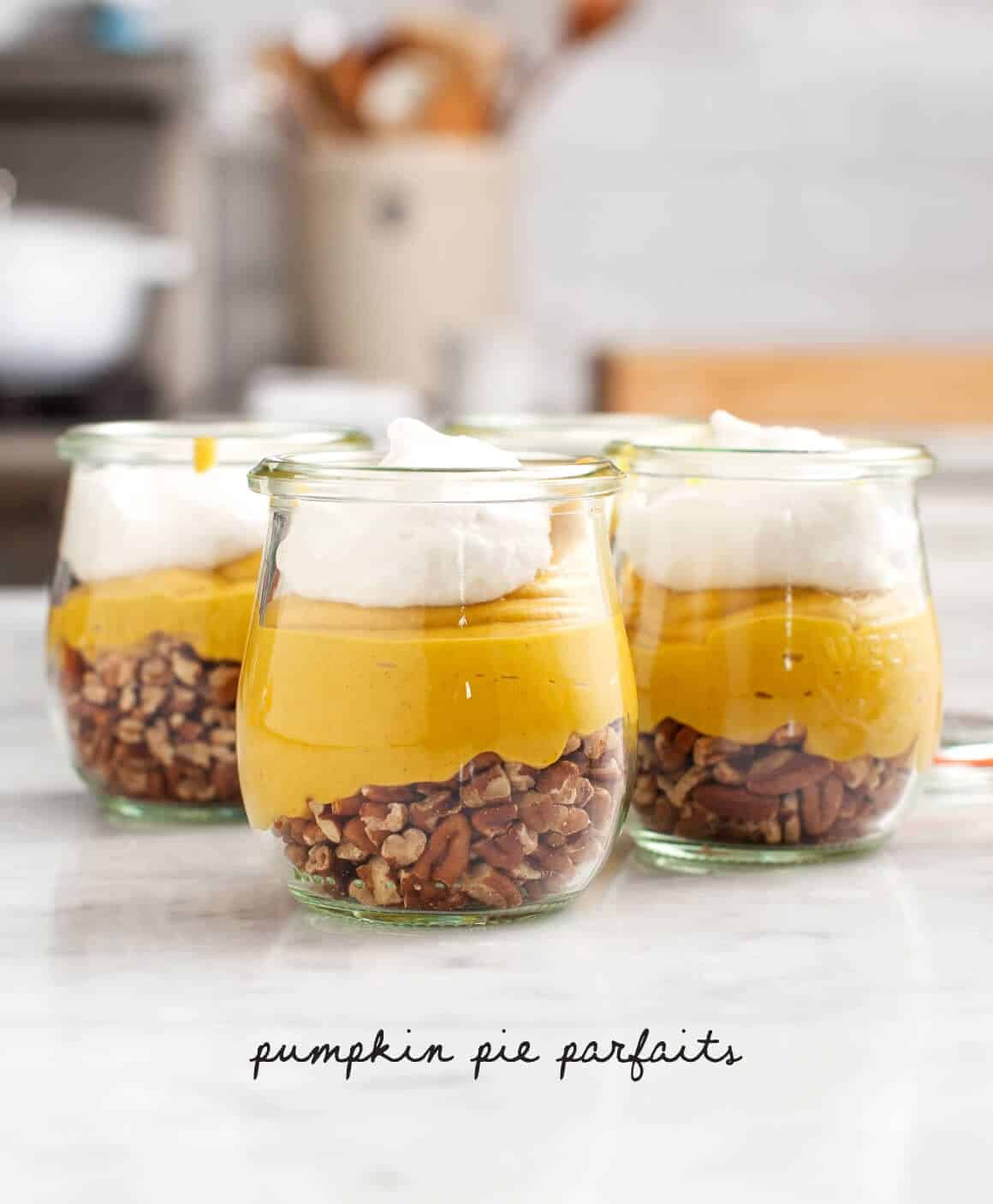 For more tantalizing vegan recipes, check out Family Cuisine.
Fruity Vegan Desserts
Easy Vegan Apple Crisp
There's nothing quite like a fruit crisp to satisfy your dessert cravings. This spiced apple crisp, with its nutty crumble topping and soft, juicy fruit, is an absolute delight for the taste buds.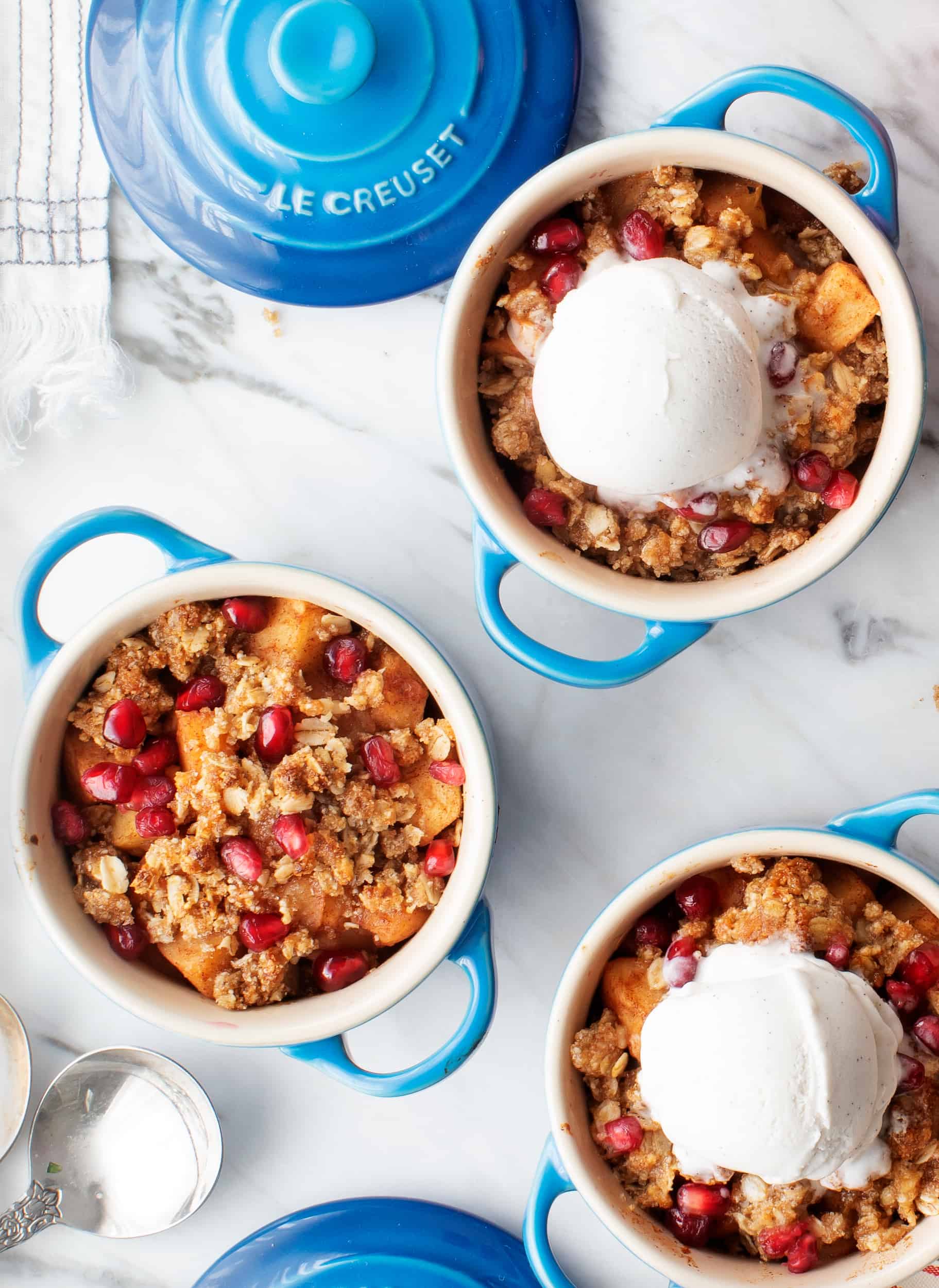 Easy Peach Cobbler
Naturally sweet and bursting with peachy flavor, this cobbler is a must-try late summer treat. Don't forget to top it with a scoop of vegan ice cream for the perfect finishing touch.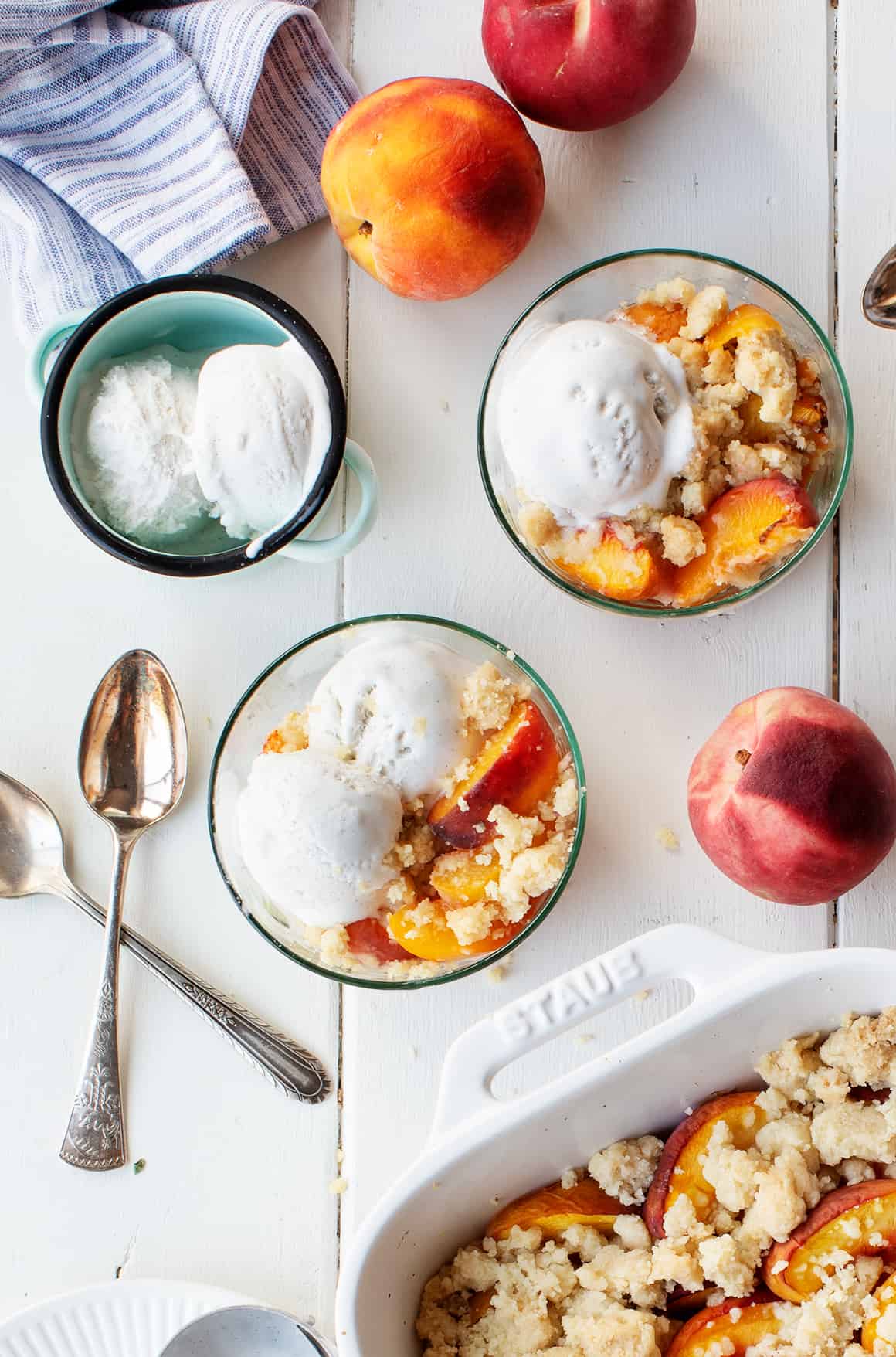 Strawberry Crumble
Add a zingy twist to your dessert with this delightful strawberry crumble. A splash of balsamic vinegar elevates the sweetness, making every bite an explosion of flavor.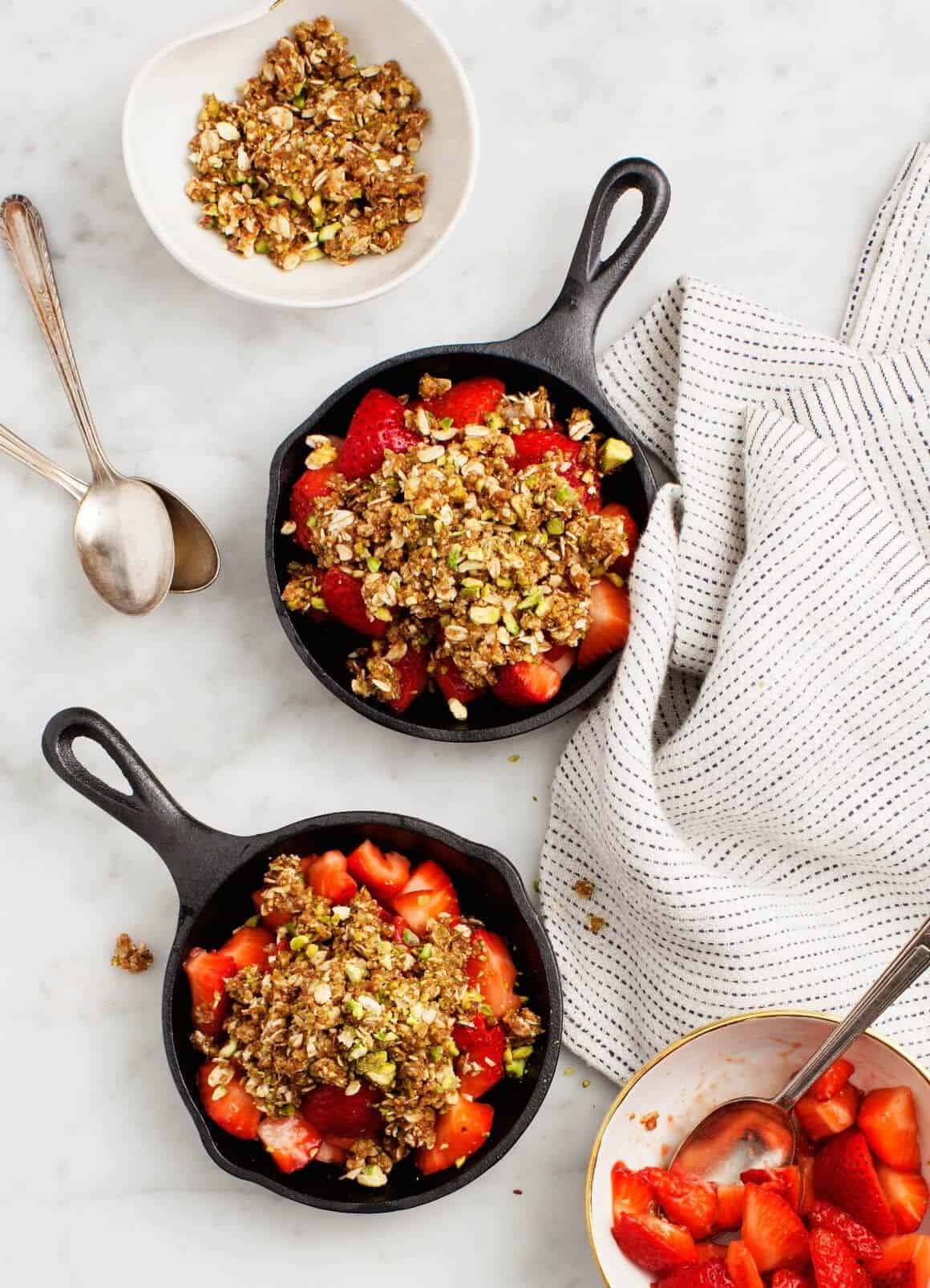 Peach Crisp
Take advantage of the summer fruit bounty with this easy crisp recipe. The nutty, oat-y topping perfectly complements fresh peaches, berries, or any combination of stone fruit.
Cake and Loaf Vegan Desserts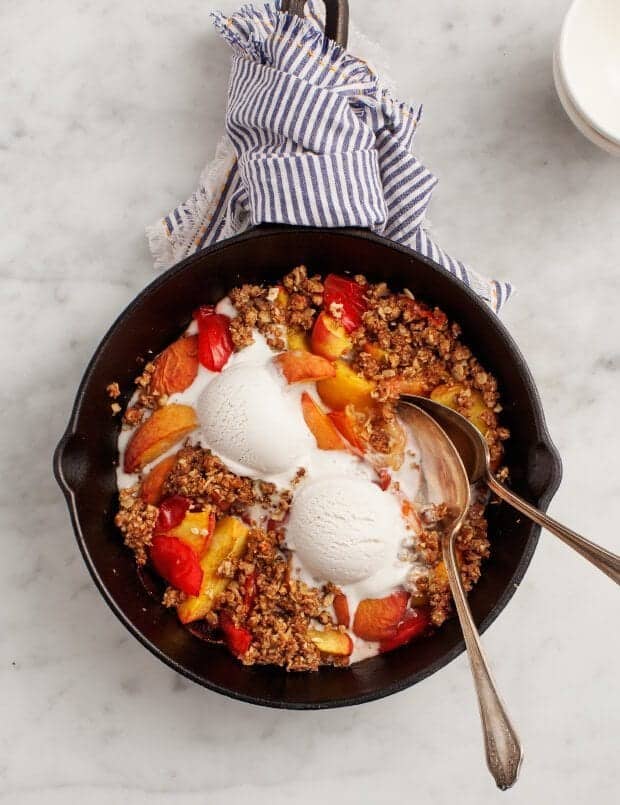 Chocolate Cake with Sweet Potato Frosting
Indulge in this moist, fudgy chocolate cake topped with a luscious chocolate frosting. You'll be amazed to discover that it's made with wholesome ingredients like maple syrup, white and whole wheat flour, and even a secret veggie ingredient – sweet potato!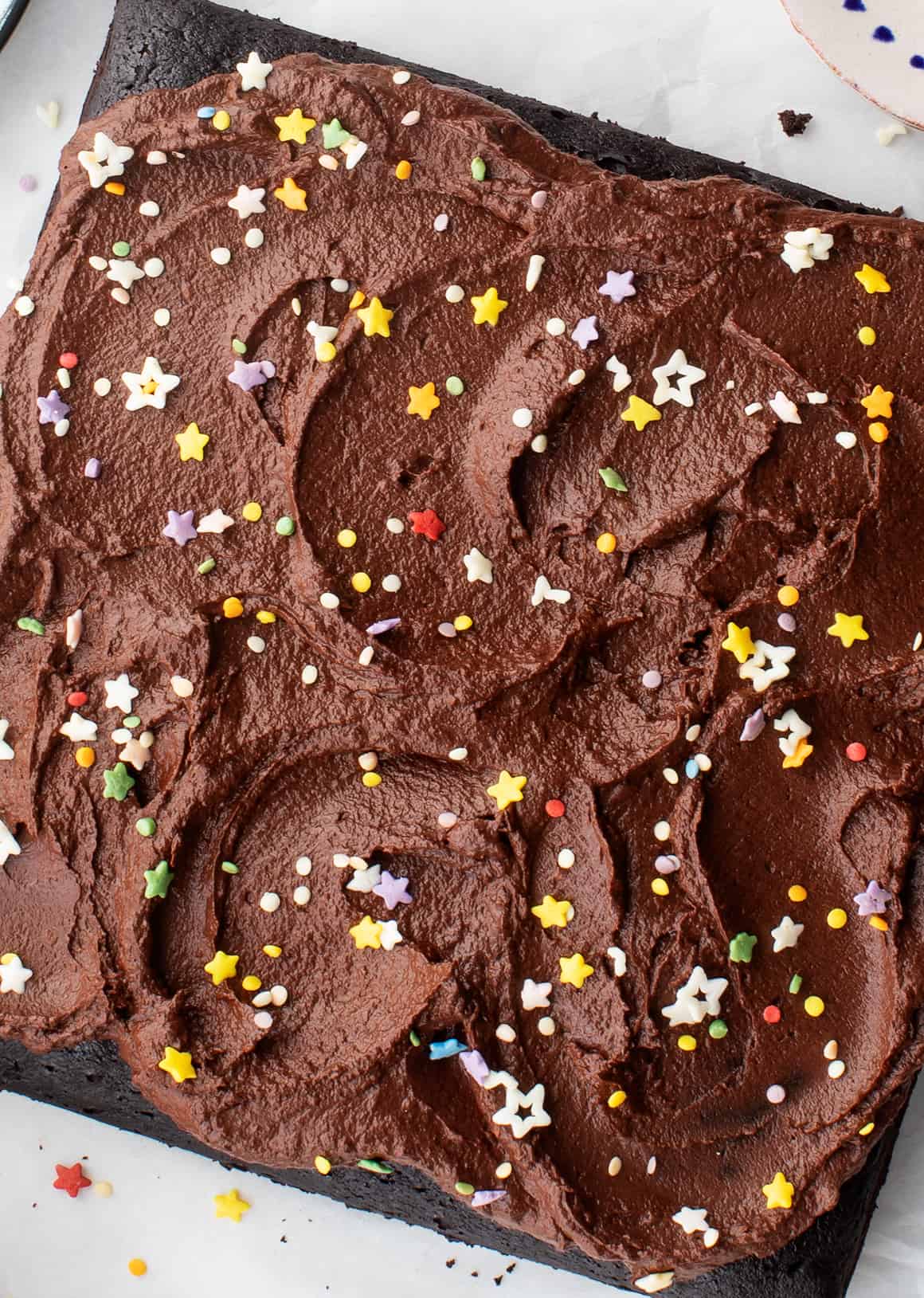 Chocolate Chip Zucchini Bread
This zucchini bread is a true delight. Moist, warmly spiced, and adorned with chocolate chips, it's the perfect treat for any occasion.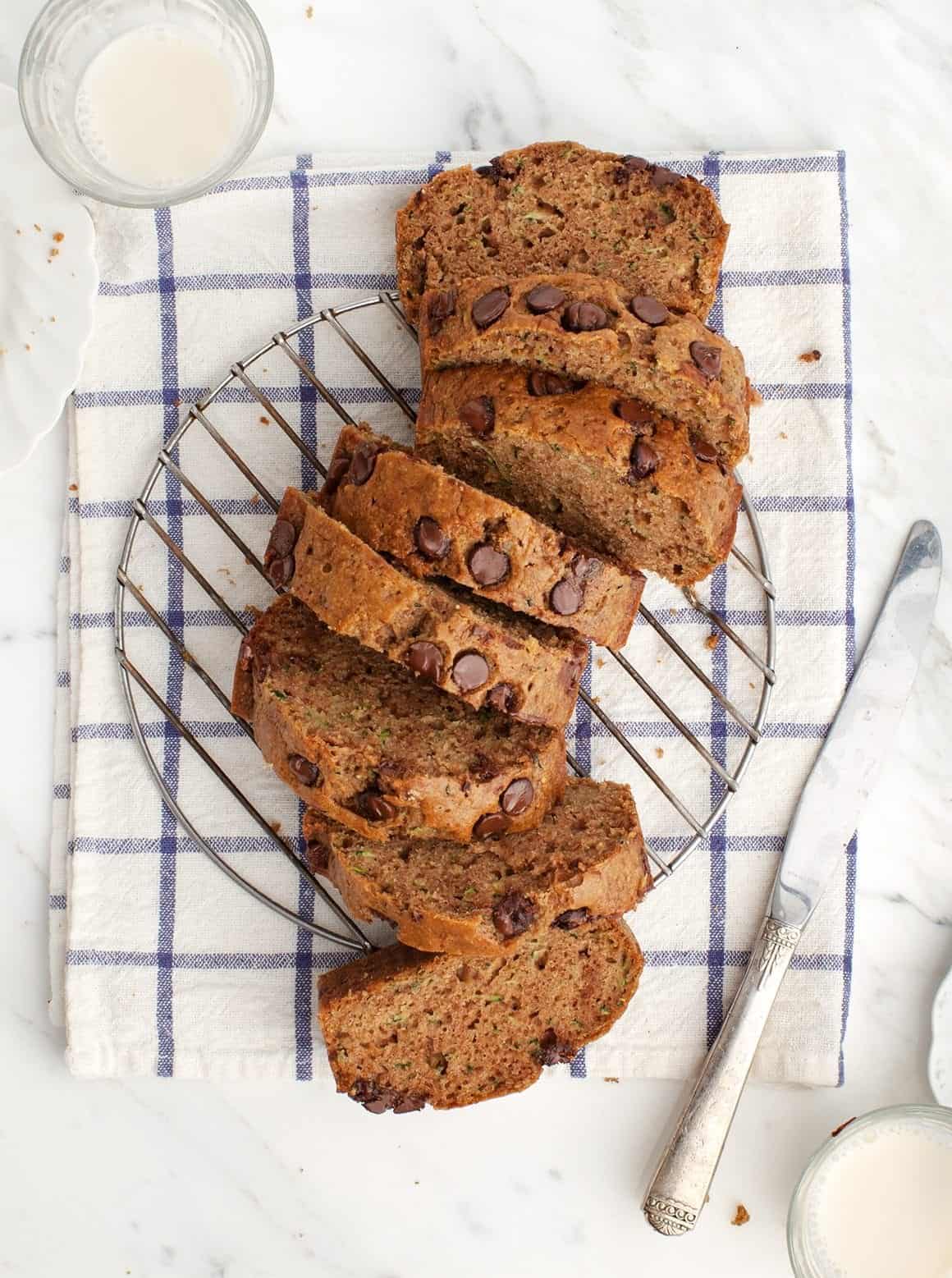 Pumpkin Cake with Cream Cheese Frosting
Embrace the flavors of fall with this delectable pumpkin cake. Moist pumpkin puree, coconut oil, and almond flour create a heavenly combination of texture and taste. Enjoy it plain or add frosting for an extra touch of decadence.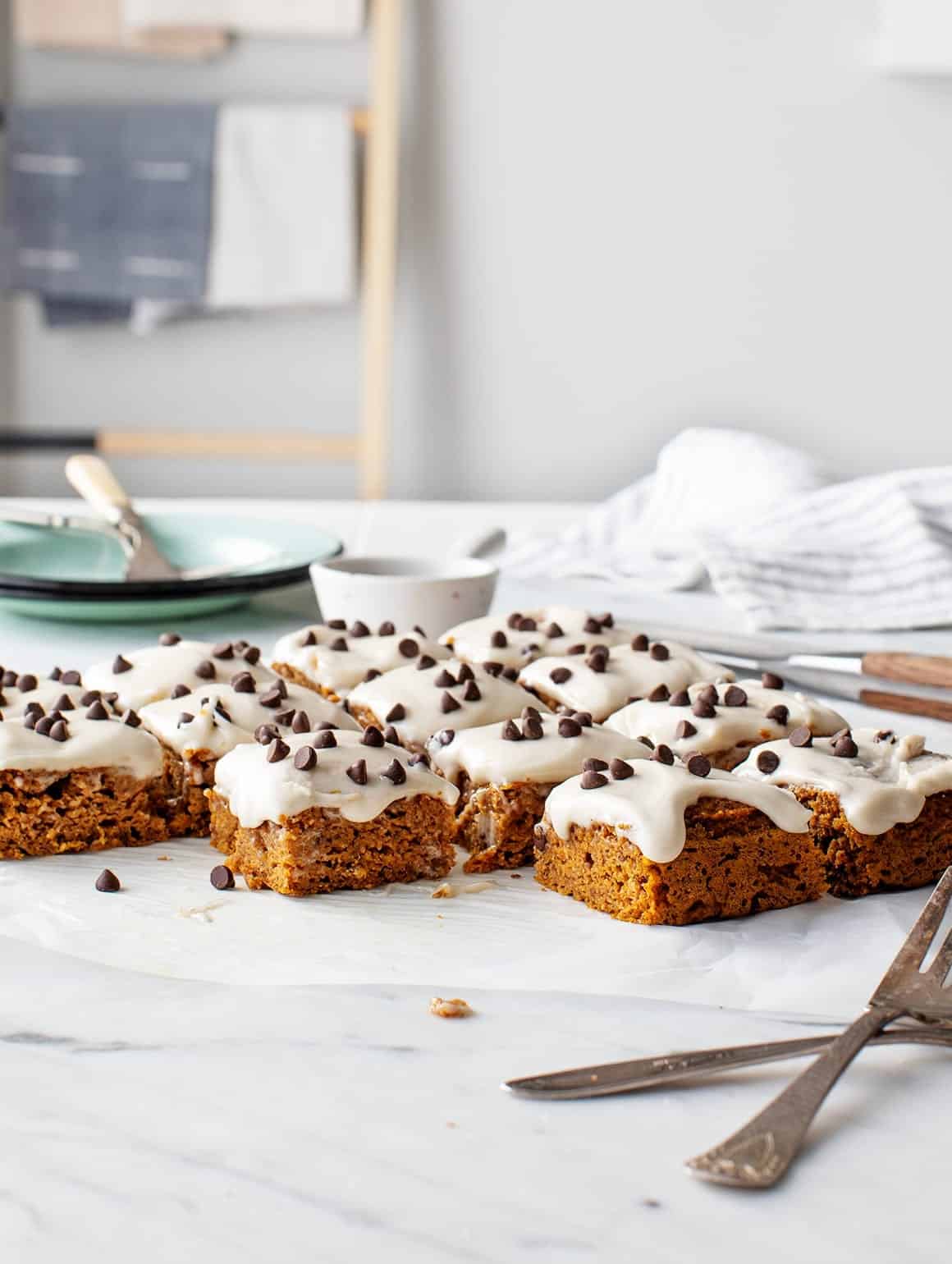 Banana Bread
This dairy- and egg-free banana bread boasts a perfect moist texture and a delicious spiced banana flavor. Customize it by adding walnuts for a satisfying crunch or chocolate chips for an extra treat.
Roll and Muffin Vegan Desserts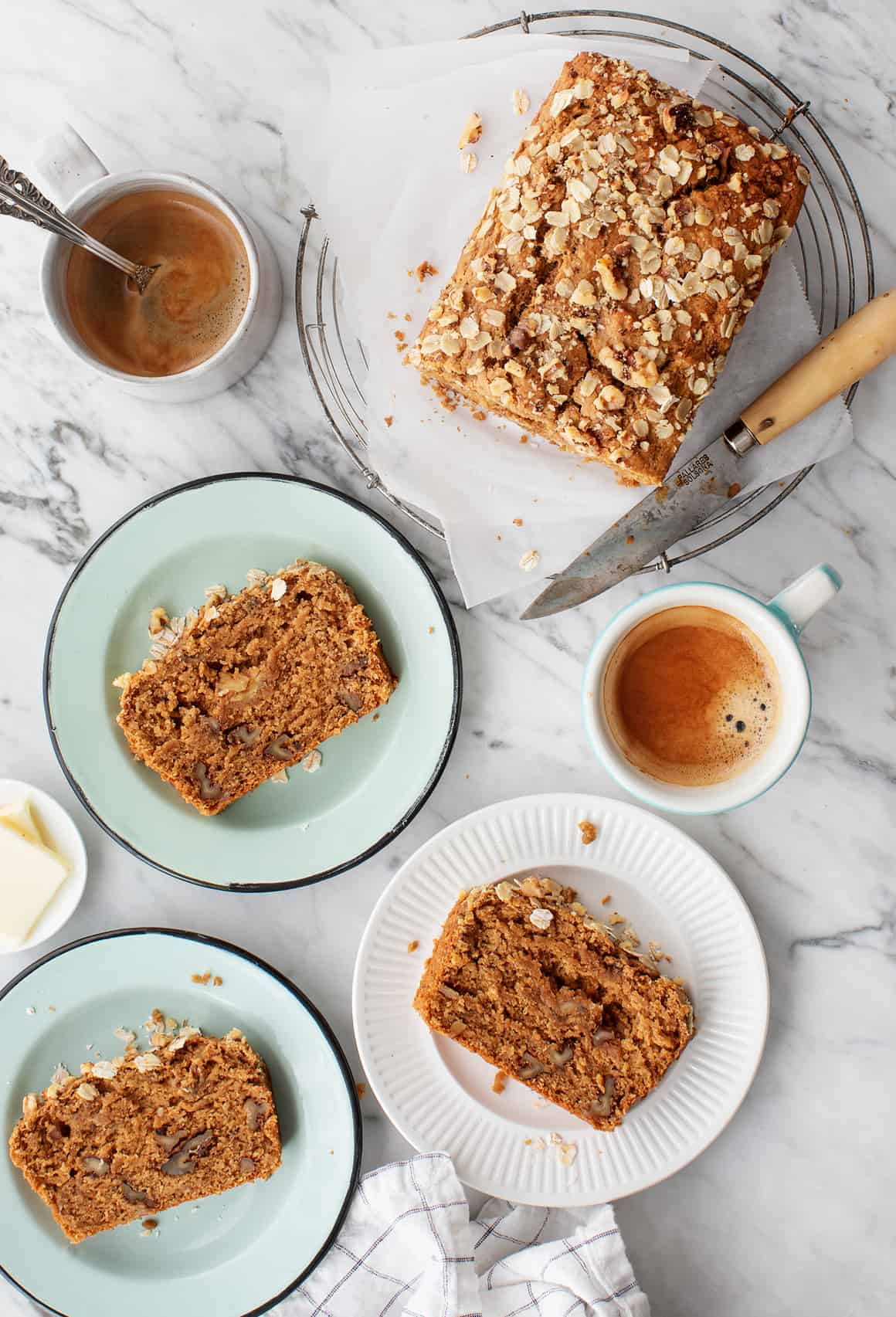 Cinnamon Rolls
Soft, gooey, and generously filled with brown sugar and cinnamon, these cinnamon rolls are the ultimate treat. Enjoy them for breakfast or dessert, and savor every bite!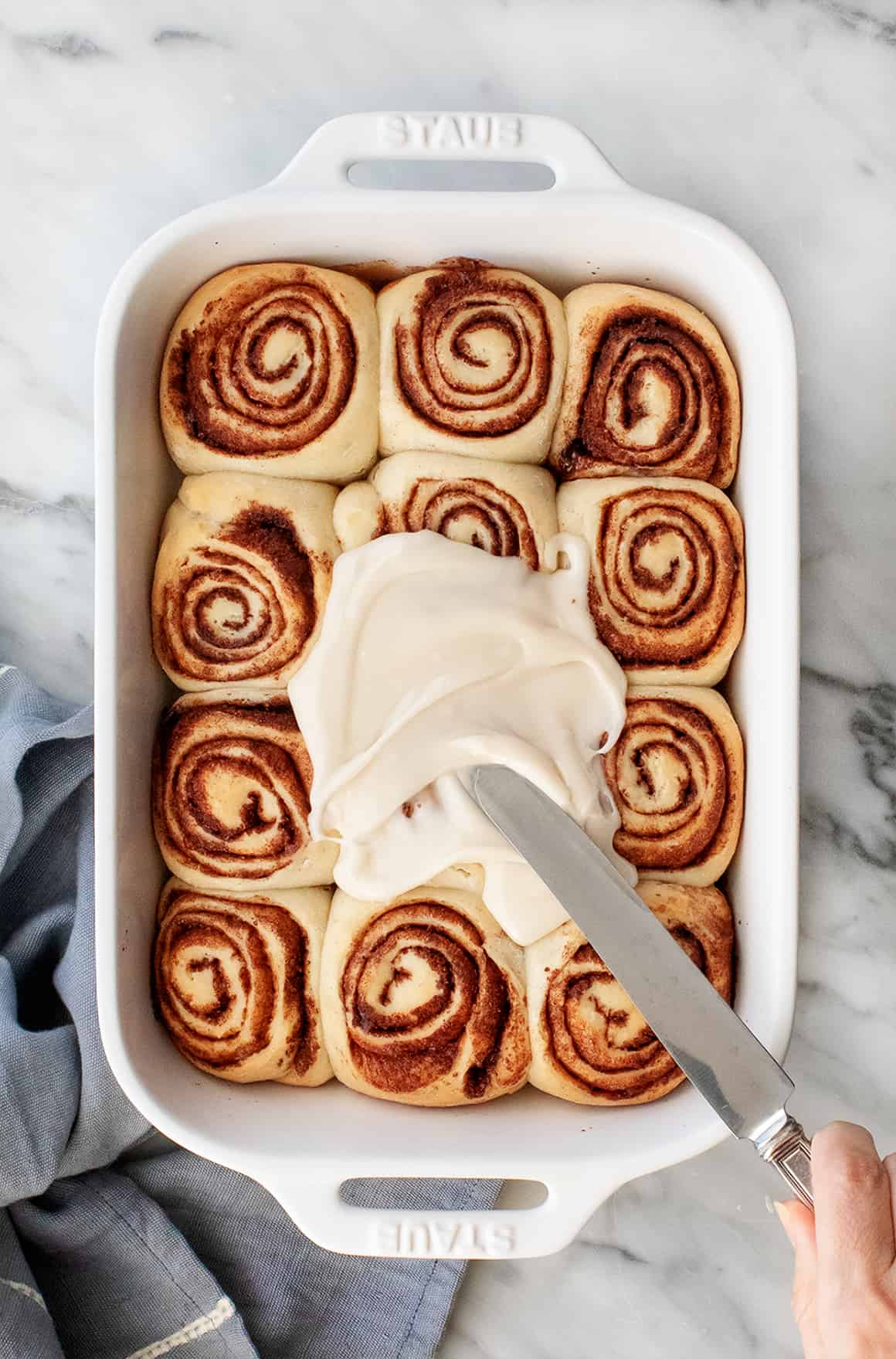 Meyer Lemon Muffins
Moist and bursting with lemony goodness, these muffins are a delightful breakfast or snack. For a touch of indulgence, top them with vegan cream cheese frosting and transform them into a bright vegan dessert.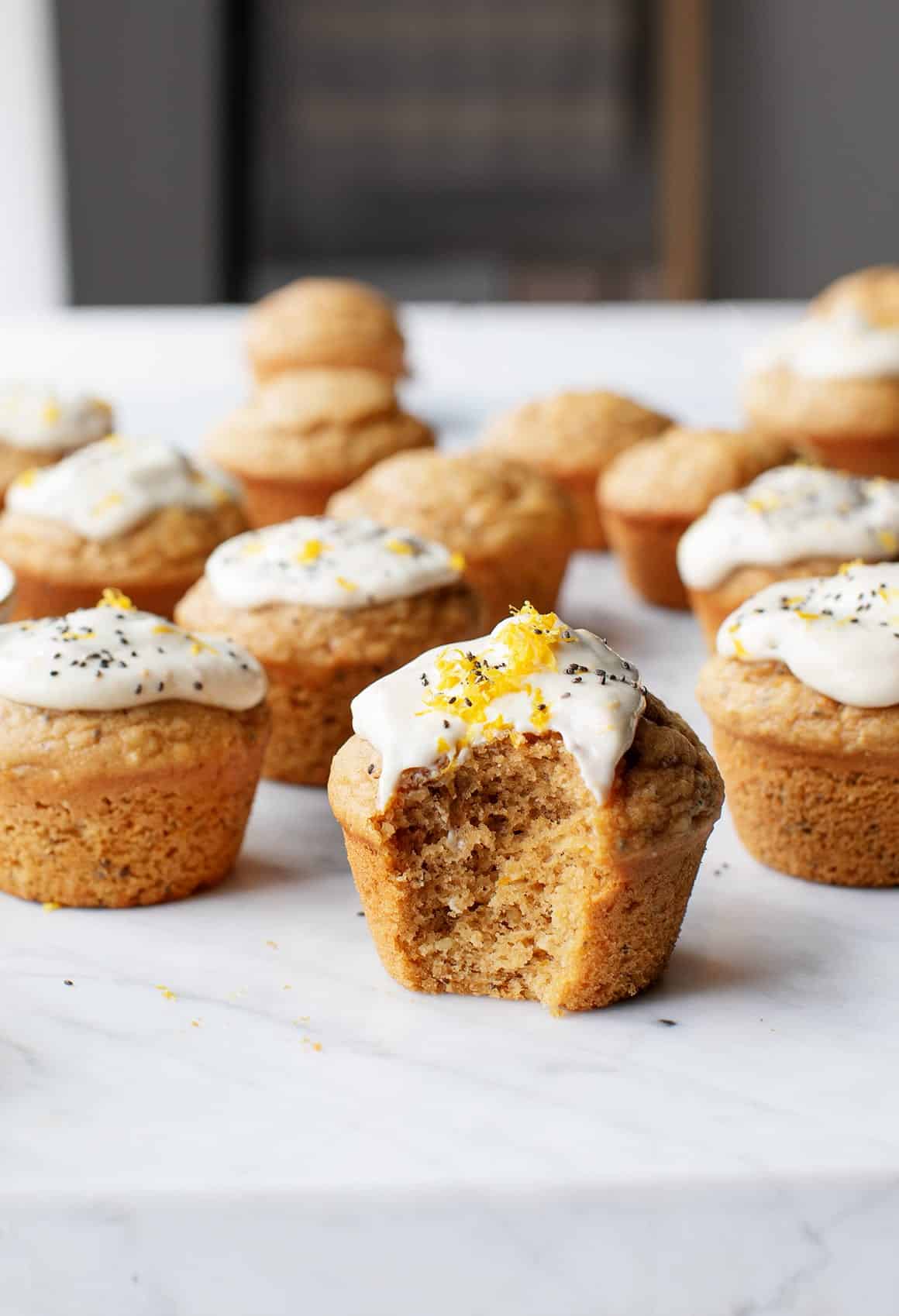 Double Chocolate Zucchini Muffins
As soon as zucchini hits the market, these puffy, moist, and chocolaty muffins become a seasonal staple. Make them your everyday treat and savor the chocolatey goodness.
More Favorite Vegan Recipes
If you loved these mouth-watering vegan desserts, you'll find over 85 delicious vegan dinner recipes at Family Cuisine.