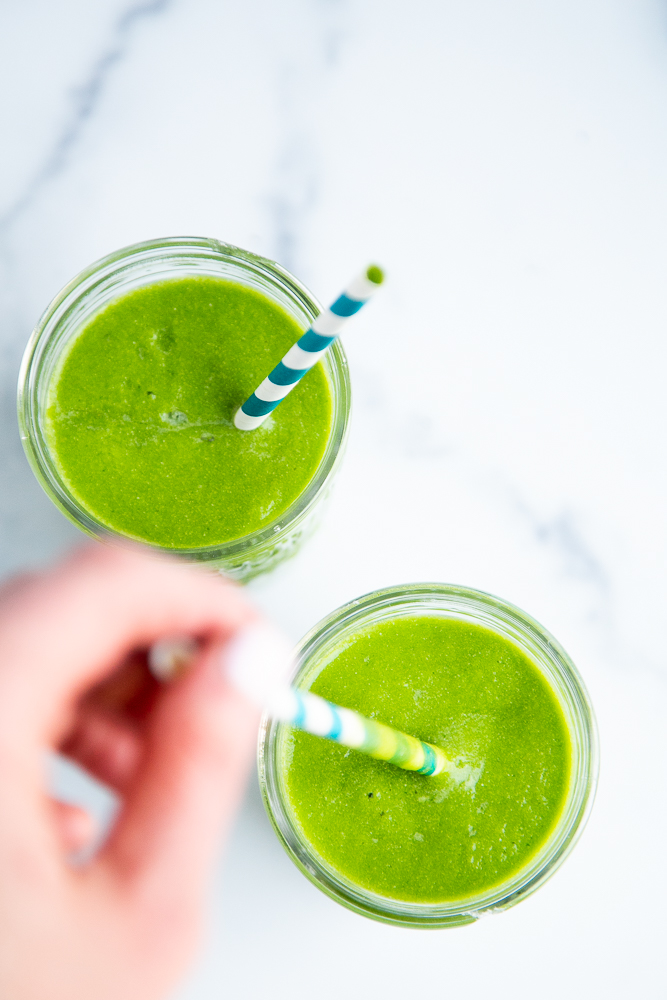 Yes, it's possible to have a green smoothie that tastes good.
Reading: good tasting veggie smoothies
I should probably preface this by saying if you're one of those hard core "I use a beet to sweeten my all-greens smoothie" kinds of people, then this might not appeal to you.
I'm not that hard core with a green smoothie.
Like, not even close. I'm a fruit smoothie girl who would rather roast her vegetables than drink them.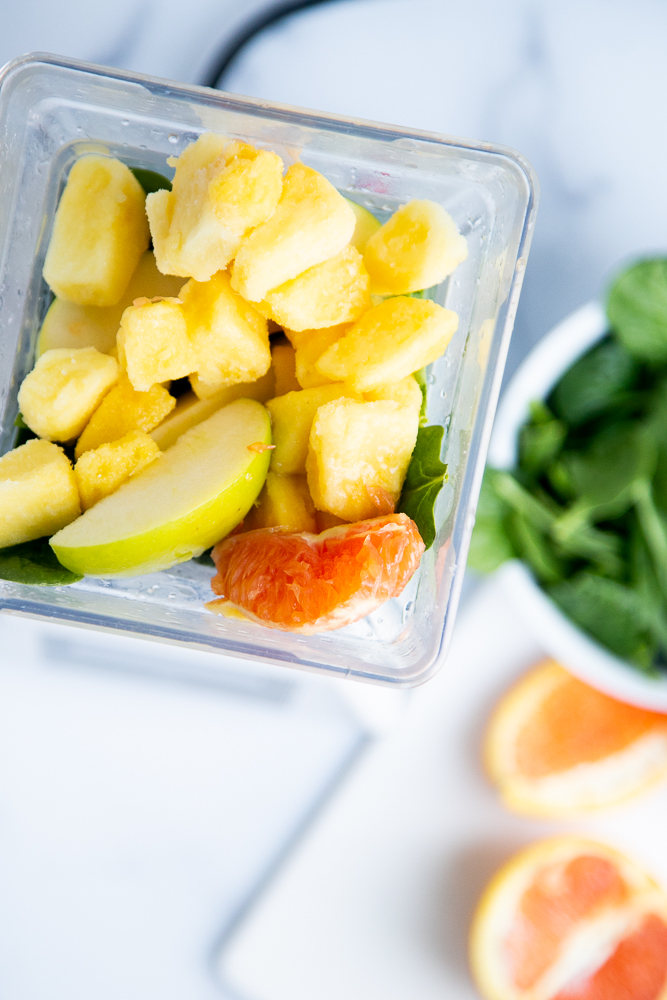 I recognize the value in blending vegetables, though, because I doubt I'd sit and eat all of this plain. Especially for breakfast.
Read more: Black Russian | Family Cuisine
It's also a great meal replacement with some protein powder if you need to detox for a few days.
(By the way, if you're looking for a clean, dairy-free, grain-free protein poweder, Rootz is it. It's my favorite and one of the only powders I've tried that doesn't hurt my stomach. And you can get 10% off by using my code — PERRYSPLATE.)
Speaking of detoxing…
Last summer after I had finished nursing my baby, I wanted to do a juice/smoothie detox. Mostly because I'd never done one, and I wanted to try it.
OK, that was only a small reason. It was because I was going to be in a wedding in a little over a week, and I wanted to loose some belly pooch. Dr. Oz's 3-day juice cleanse looked good, so I tried it.
(This is not an endorsement for Dr. Oz. He has some OK ideas sometimes, but he contradicts himself a LOT and gives horrible advice depending on who is sponsoring at the moment. Steve likes to watch it and pick all of his recommendations apart.)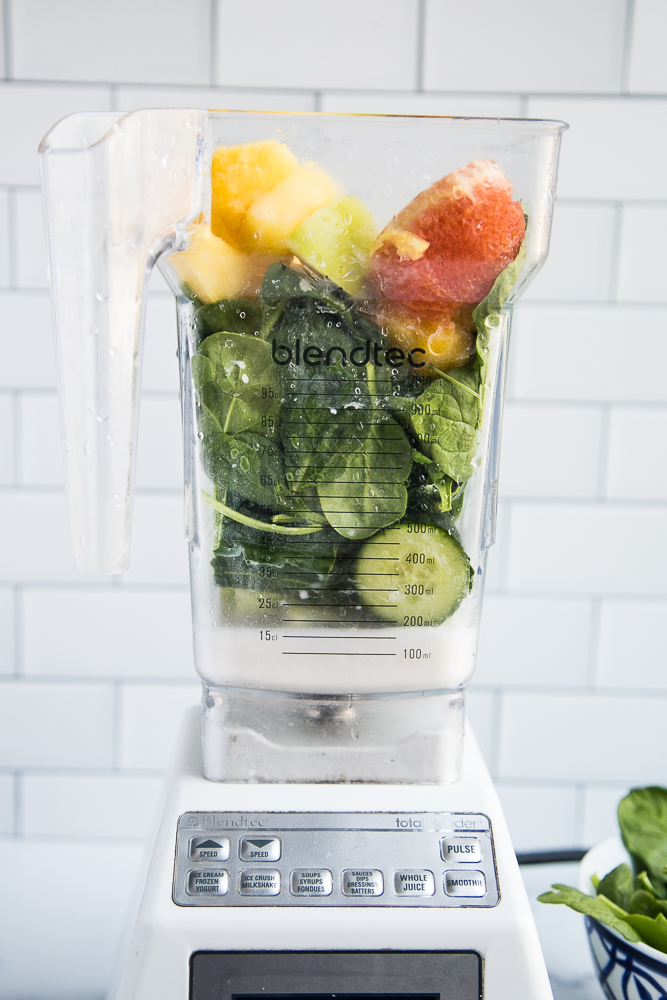 Read more: How to make a georgia peach cocktail
So this smoothie was the "lunch" smoothie from his cleanse, and it was my favorite out of the three.
I found it odd that I liked it so much considering this smoothie was the least popular among people online who had tried the cleanse.
I tweaked it slightly, and I make it to have for lunch every now and then. Especially if I've eaten a lot of rich food lately.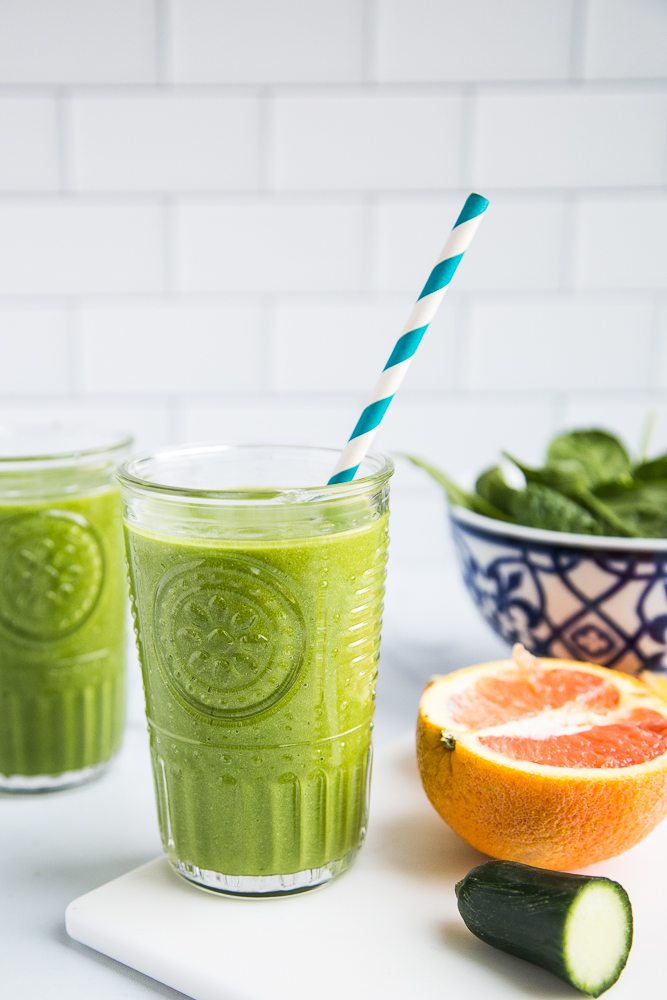 How to make a smoothie taste good
Putting at least one frozen element in a smoothie dramatically improves the taste. I'm not a room-temperature smoothie girl either. (See note above. I'm not hard core.)
Pineapple is pretty dang awesome in a smoothie. We've started using frozen pineapple to replace the frozen strawberries in our morning smoothies. (And replaced the carrot with more spinach and added almond milk) It sweetens really well, and it covers up a lot of the bitterness from greens, if you happen to be using kale.
Adding an acidic element helps to brighten the flavors. Pineapple does a good job here, but a squirt of lime, a splash of pomegranate or orange juice would work, too!
Do the kids like it? Mostly.
A couple of the kids would still rather have a "smoothie store" smoothie than anything we make here, but will still drink it if it isn't green.
They also used to dip pieces of ham in maple-sweetened yogurt, so I wouldn't trust their judgment.
Let me know what you think of this recipe! If you make it, tag me on social media so I can send you some love — #perrysplate or @perrysplate.
Read more: drinks to make with tequila and orange juice | Family Cuisine