Oh baby, do I have something delicious (but simple) for you. This Greek Salad Dressing Recipe is one of my go-to dressing recipes. You know I'm a Greek gal and I love my Greek food. This recipe is authentic, and perfect for a fresh Greek Salad or to toss on any of your favorite veggies, cooked or raw.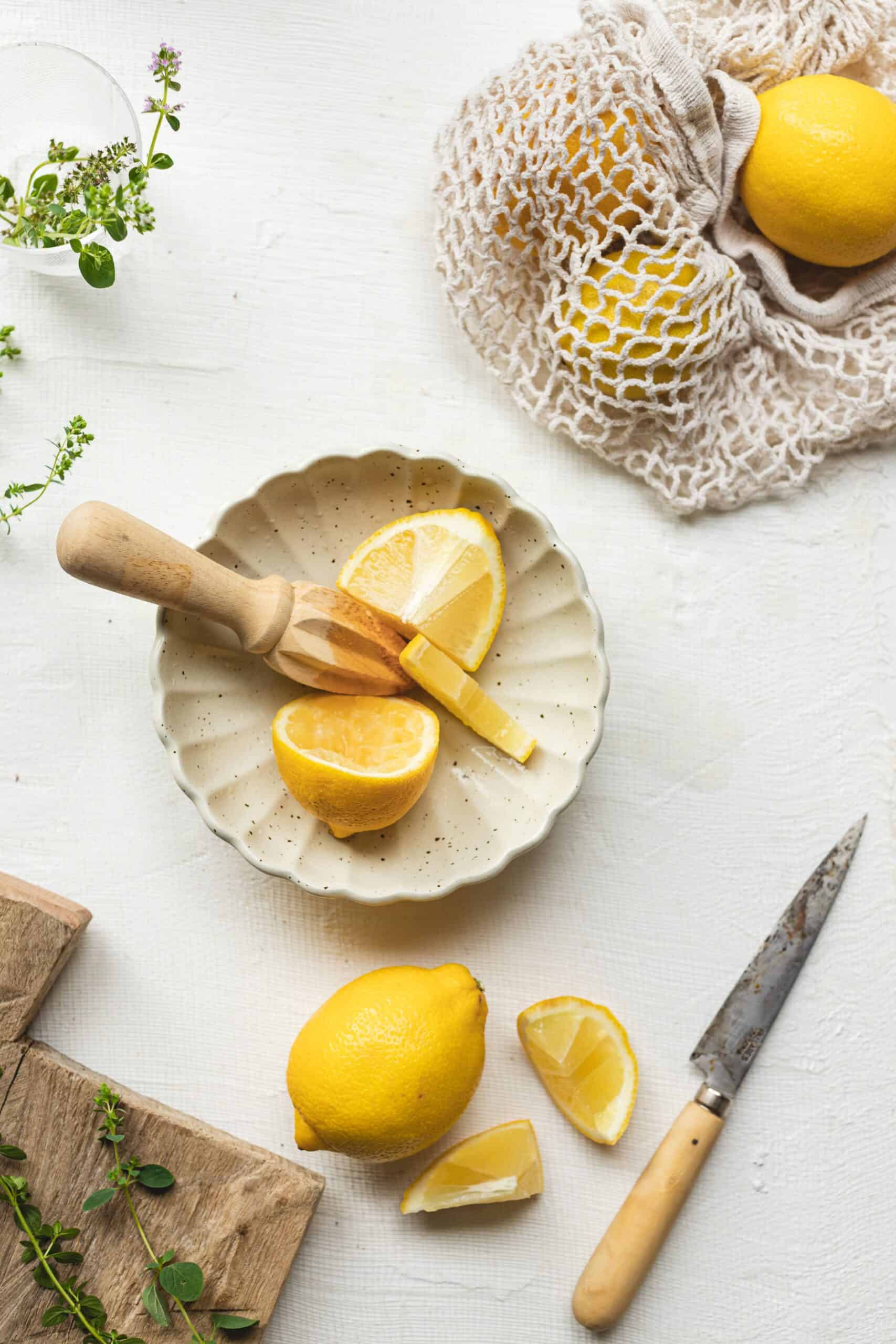 Why you'll love this Greek Salad Dressing:
Quick: Make this delicious homemade Greek dressing recipe in only 5-minutes
Minimal Ingredients: This is the best Greek salad dressing is made with less than 10 ingredients
Versatility: Versatile and can be used on any salad, veggies, or even as a marinade
Flavor: This homemade greek dressing recipe will add a pop of zesty flavor to your salad. I'm obsessed!
Ingredients:
This is the best Greek salad dressing and here are the ingredients you'll need: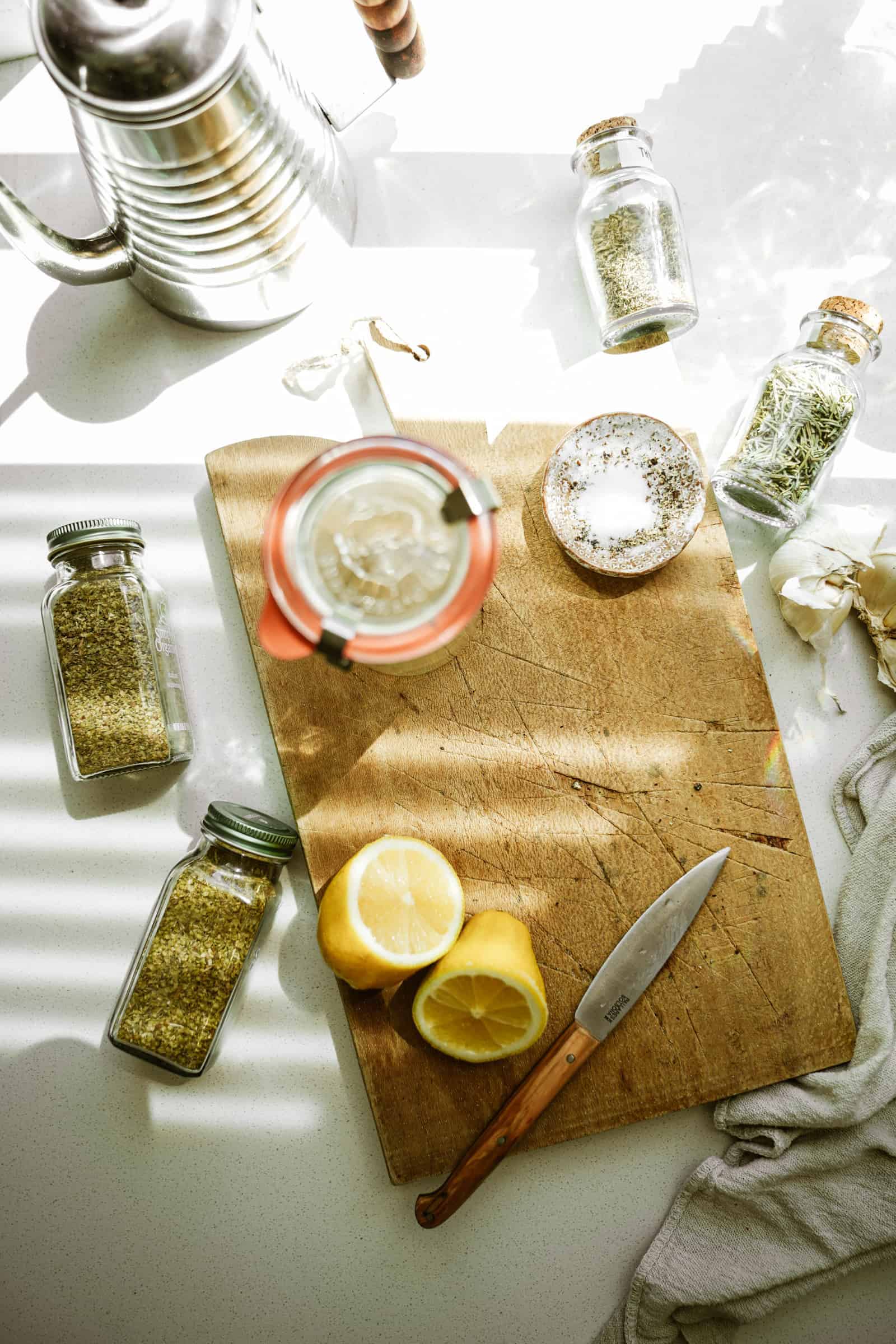 Ingredient Notes:
Olive Oil: It's important to use quality olive oil here. Look for extra-virgin in a jar that isn't clear. A good olive oil 100% tastes different! And please for the love of dressing, do not use things like vegetable oil instead.
Red Wine Vinegar: Don't swap your vinegar for anything else here unless you want to have a different taste completely. Red wine vinegar is made with fermented red wine and provides the right flavor and tang for the best Greek salad dressing.
Herbs: I use oregano in my homemade Greek dressing because it makes it authentic, however, there is nothing wrong with swapping it out for another herb like thyme or rosemary. It'll provide a different flavor, but still will be delicious and versatile.
How do you make homemade Greek dressing?
So many people opt for store-bought salad dressings, and I think that's because they don't realize how easy it is to make them homemade. Homemade dressings are way healthier because there are no preservatives and you know exactly what is going into the dressing. This Greek Salad Dressing recipe is so easy and delicious. Here are the simple steps to make it: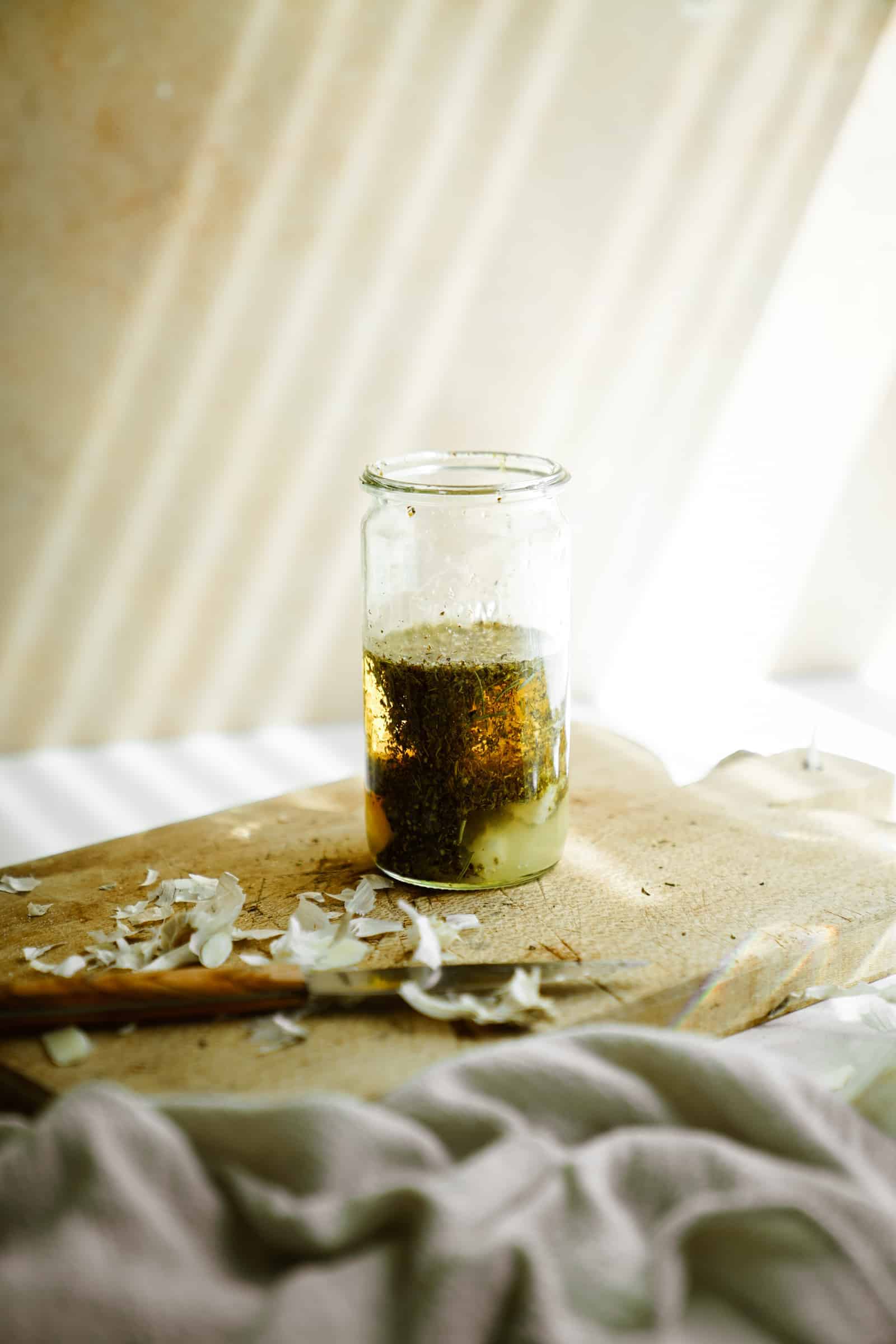 1. To a medium-sized mason jar add all the ingredients and shake till well combined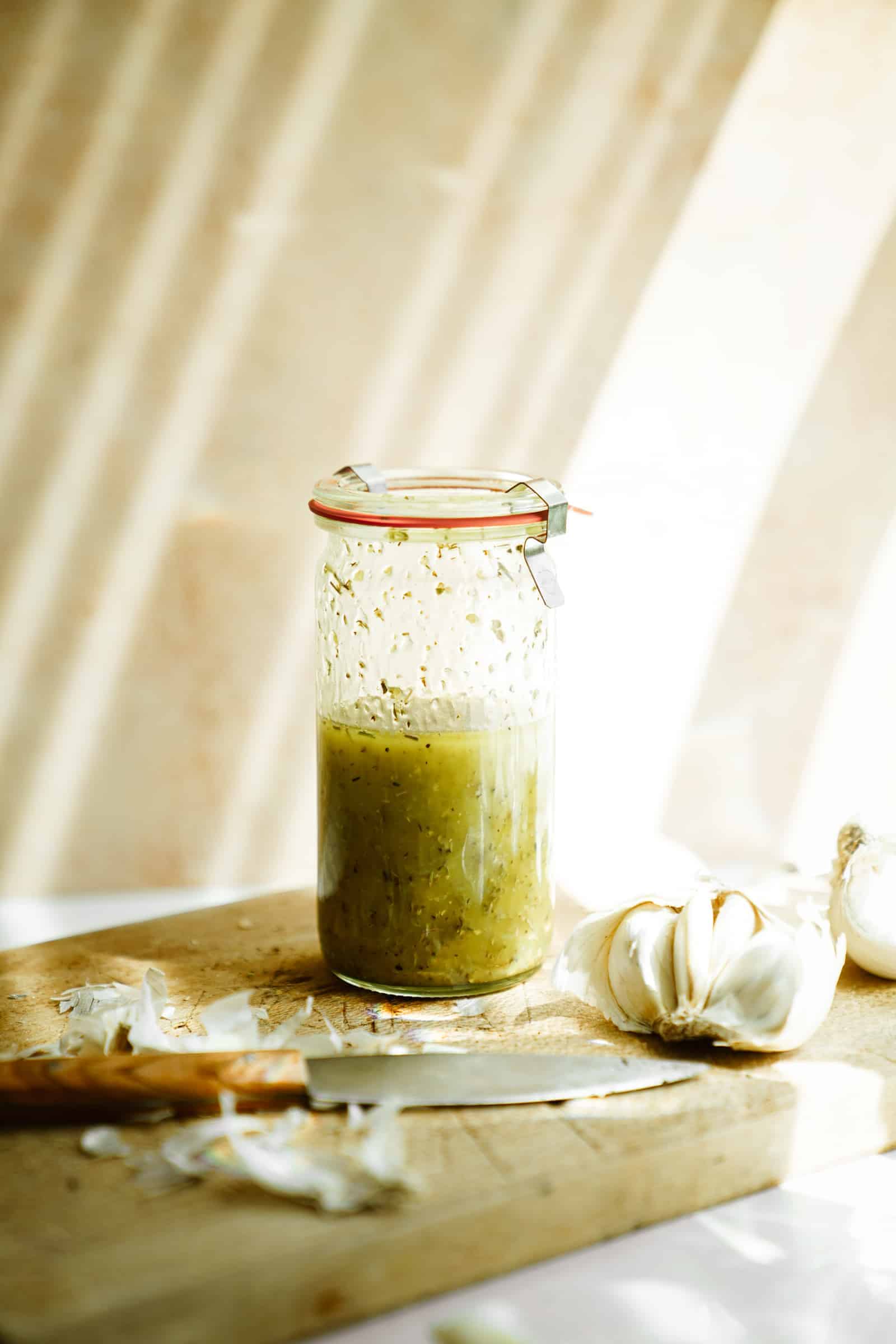 2. Use immediately and store it in the fridge for at least 10 days
Expert Tips & FAQ:
What should I eat this dressing on? Other than an authentic Greek salad, you can also use this dressing on any of your favorite salads, on cooked or raw veggies, on a grain bowl, to marinate tofu, tempeh, or your favorite feta. Salad dressing doesn't just need to be used on salad. No matter what kind of dressing you are making, it has multiple uses and can be a fantastic marinade. You can also get creative with this recipe and add your fav fresh herbs to the mix as well.
Herbs: Get creative, if you want to add dried thyme or dried rosemary that would work great too!
Storage: Store in the fridge in a jar for at least 10 days. Just shake it up again before using it.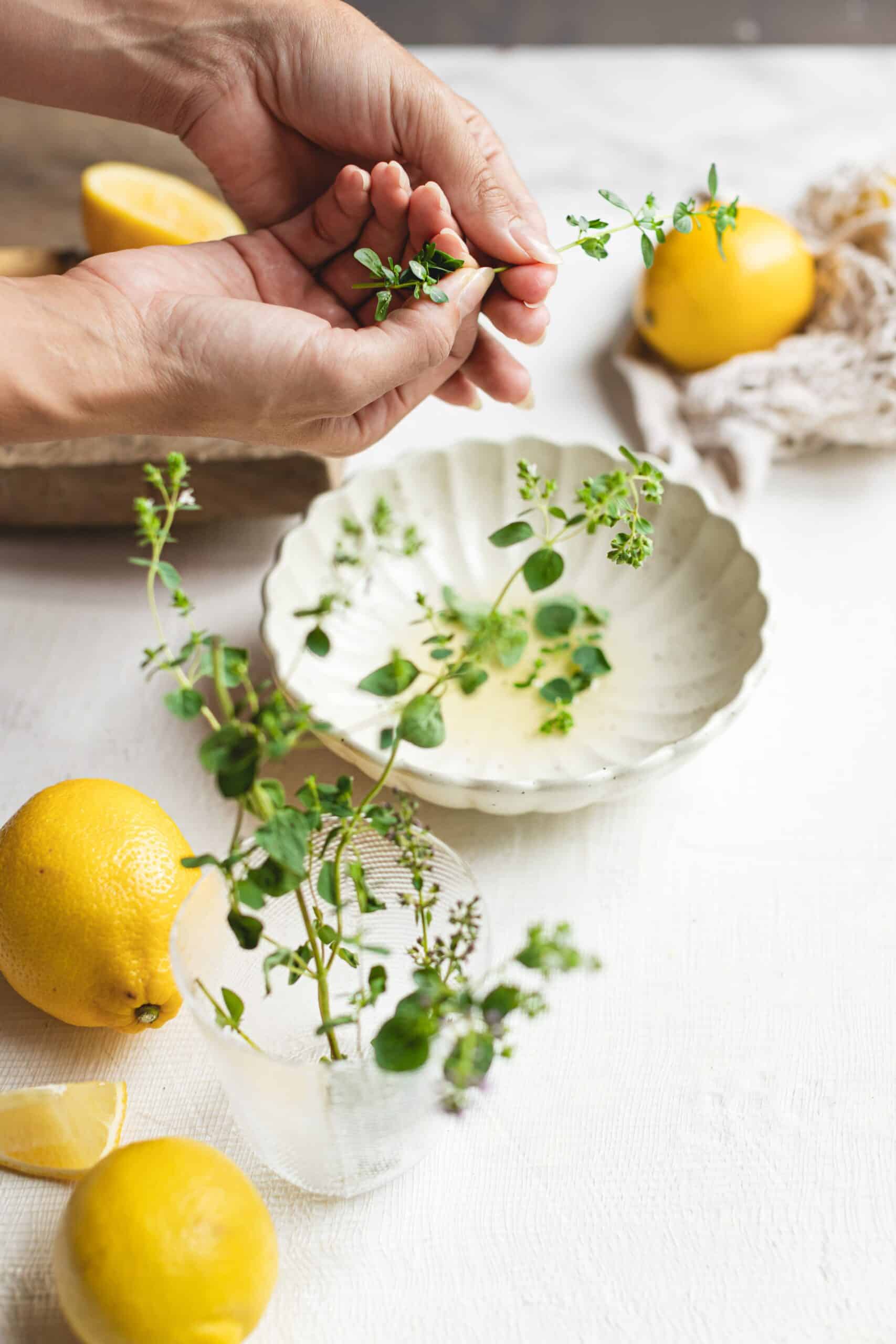 Other salad dressing recipes you'll love:
Roasted Tomatillo Dressing
Garlic, Miso, Ginger & Tahini Dressing
Thousand Island Dressing
Mustard Thyme Dressing
Honey Lime Cilantro Blueberry Dressing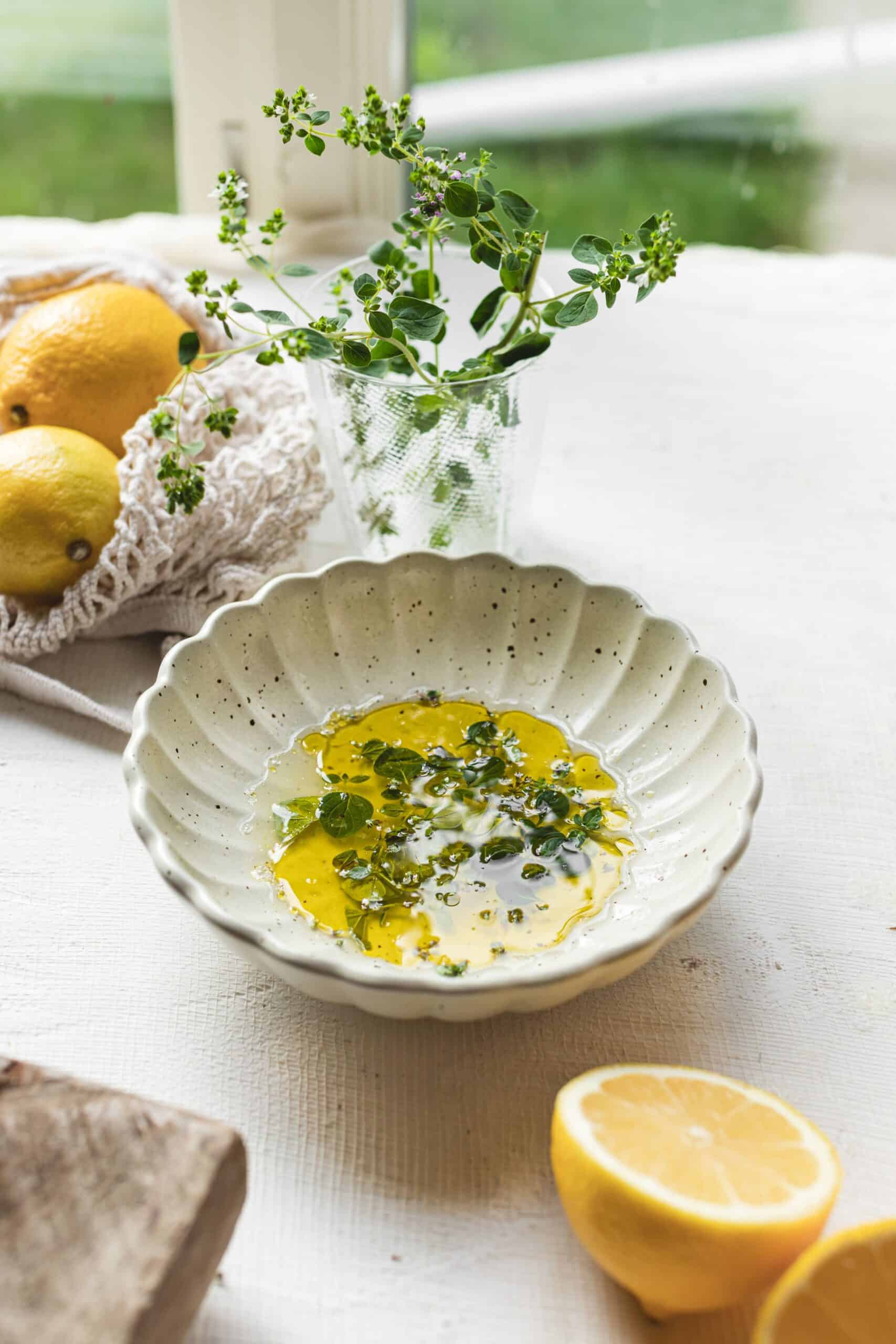 For more eBooks:
If you want more deliciousness at the click of your finger, be sure to check out FoodByMaria's Newest Mini Cookbooks. Limited time offer of 3 for $20USD.
For more Greek Recipes:
For more amazing recipes:
Through this article, we hope to help you understand Best greek salad dressing recipe
Detail: 🔗