These Grilled Beef Kabobs are so perfect for all of your summer grilling needs! So easy to prep and cook, they are ready to serve in less than 30 minutes. The marinaded beef is so full of flavor, I just know you are going to love this recipe!
This recipe has kindly been sponsored by Reynolds Wrap®
The weather is warming up and that that means it's grilling time! These grilled beef kabobs are one of my favorite things to grill and they are always a crowd pleaser!
Also read: Grilled Beef Kabobs – Best Beef Recipes
My top tip for making these kabobs is to use Reynolds Wrap® Heavy Duty Aluminum Foil. It makes prepping, grilling, and clean-up so much easier, while keeping the kabobs flavorful and juicy. There's no need to have to stand by the grill to watch them which means I can spend more time with my family. It's heavy duty and the only foil I use for grilling.
If you are planning for summer cookouts, be sure to check out my Agave Cilantro Shrimp Skewers and Teriyaki Grilled Chicken.
Why These Beef Kabobs Are So Good!
Easy: These kabobs are super easy to prep. Just marinate the meat, arrange on skewers, wrap in Reynolds Wrap® Heavy Duty Foil, and on the grill they go!
Delicious: The beef for these skewers is marinated in a tangy soy sauce mix and they are so juicy once cooked on the grill. And the foil helps to keep them juicy and flavorful.
Great for entertaining: It's really easy to double up on this recipe and make enough to feed a small army. Kabobs are a great handheld food that you can enjoy anytime or place!
Peace of mind: Reynolds Wrap® Heavy Duty Foil is perfect for grilling, so you don't have to worry about foil breaking or tearing even with heavier foods
Ingredients You Will Need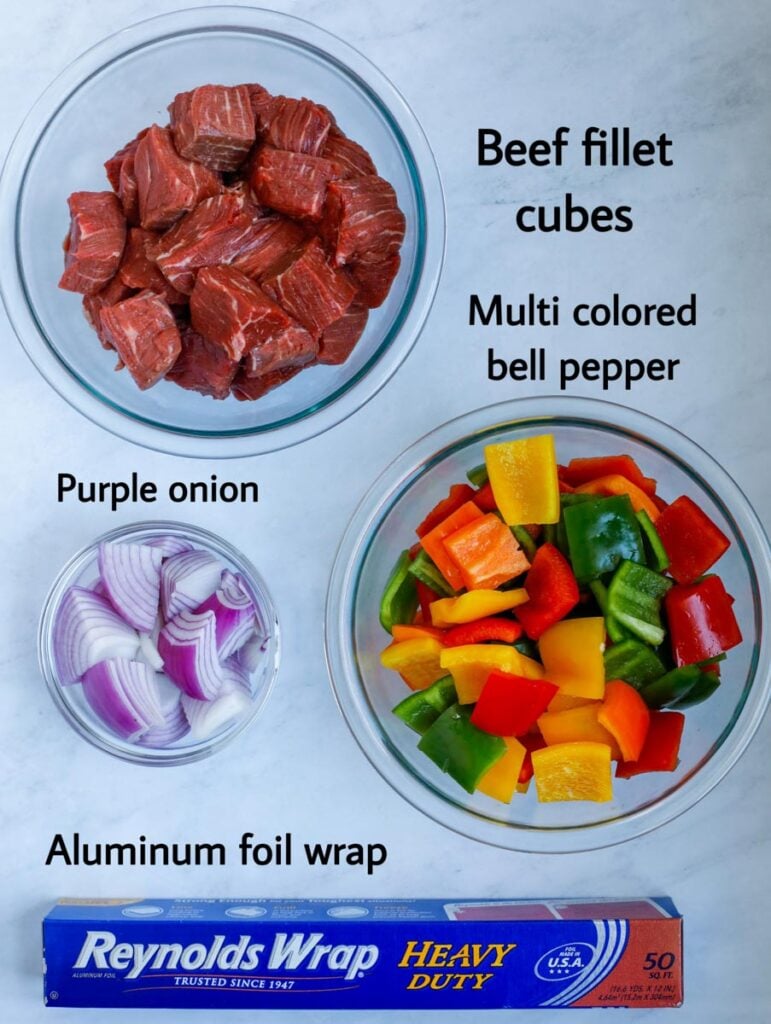 Beef Kabob Marinade: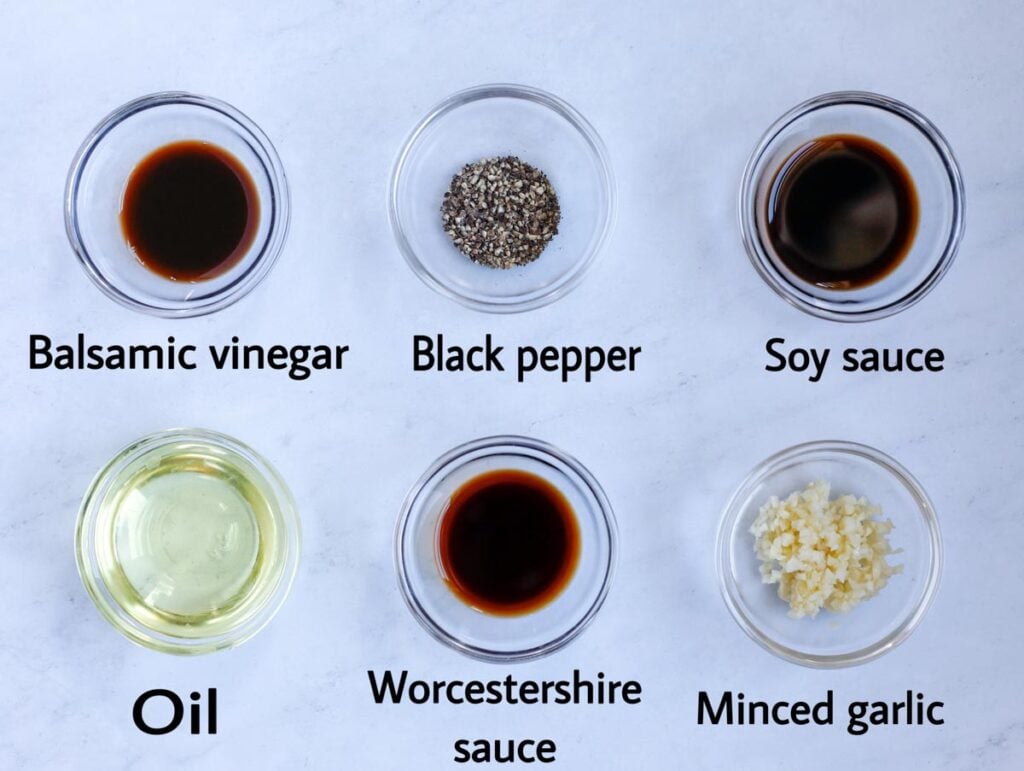 How To Make Grilled Beef Kabobs
Cube the beef, peppers, and onions into the size you prefer.
Marinate the beef cubes with the marinade ingredients. Cover and let it sit in the fridge for 30 minutes.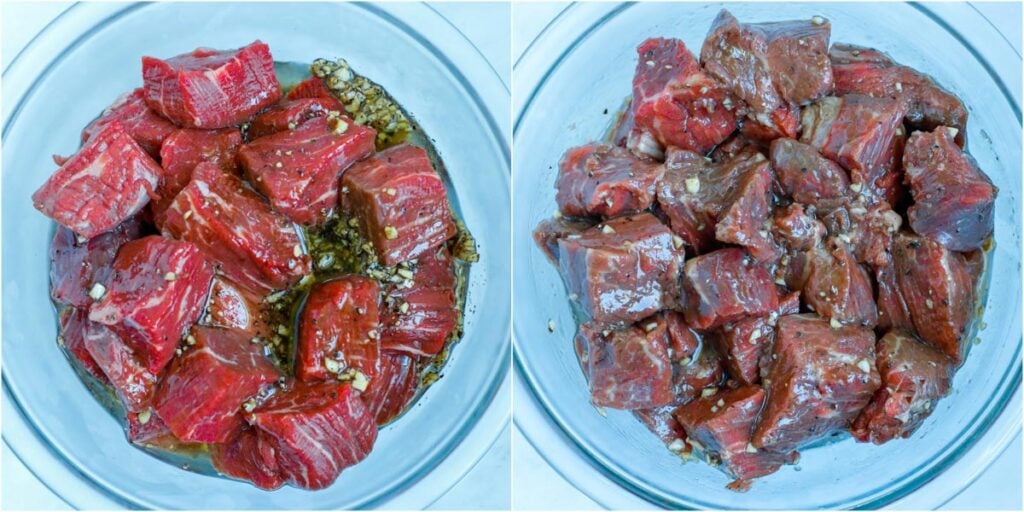 When the beef marinates, assemble the skewers with the beef cubes and veggies.
Tear off a long sheet Reynolds Wrap® Heavy Duty Foil, about 16-18 inches long and lay it flat on the counter or tray. Place the skewers onto the center of the foil sheet.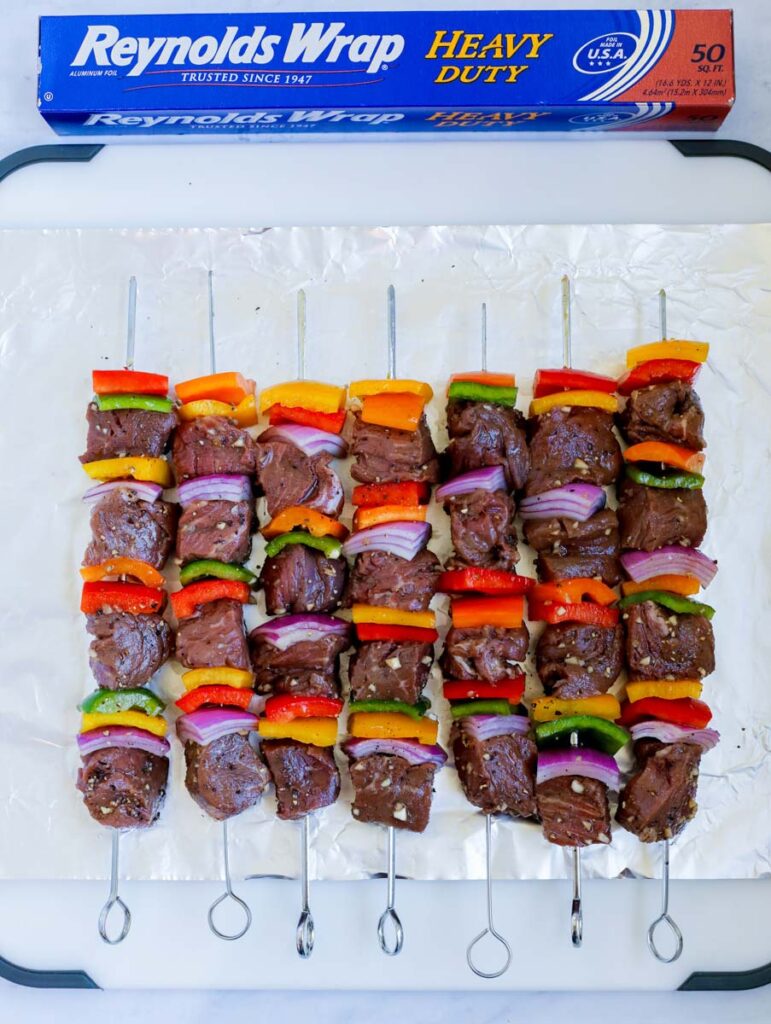 Bring up the long sides of the foil, so the ends meet over the food. Doubt fold the ends, leaving room for the heat to circulate inside. Fold to seal both short ends. The skewers end will not seal completely, don't worry too much about that.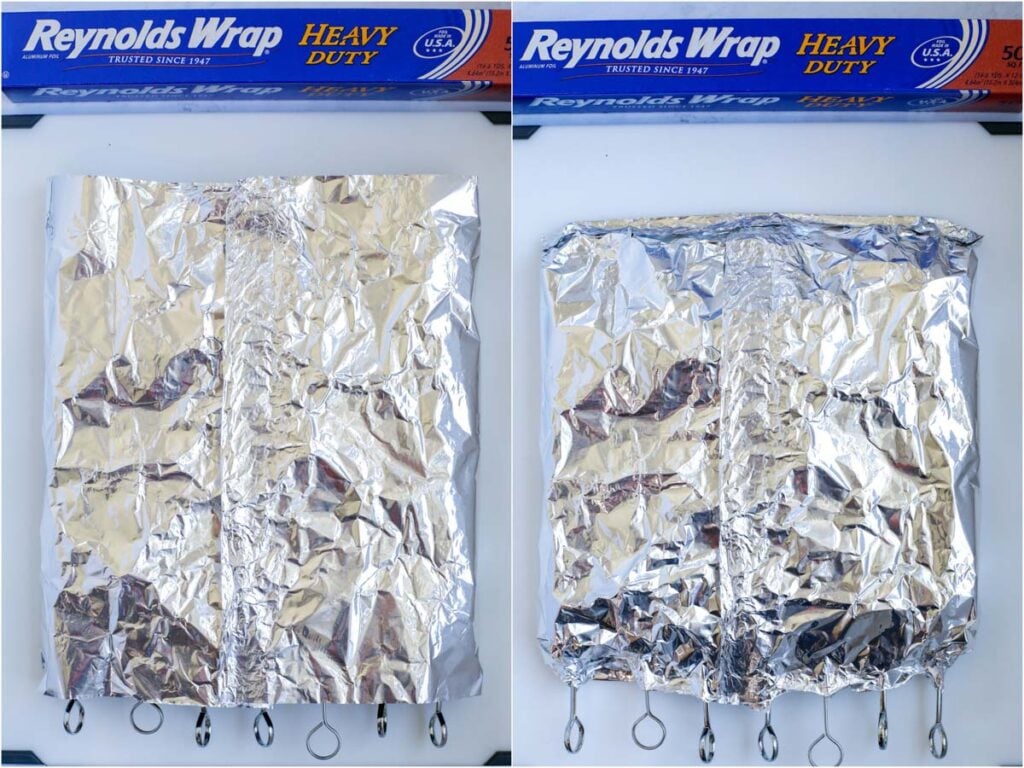 To avoid juices puddling around the food, use a skewer to place holes on the bottom side of the packet.
Grill the skewers for about 5 minutes and then turn the skewers over (just the skewers not the whole pack) to grill on the other for another 5 minutes. Grilling time varies based on your liking.
Remove the skewers from the grill and transfer onto a dish lined with a new sheet of aluminum foil for easy cleanup.
Garnish with some parsley and serve with your favorite dip, BBQ seasoning and side dish.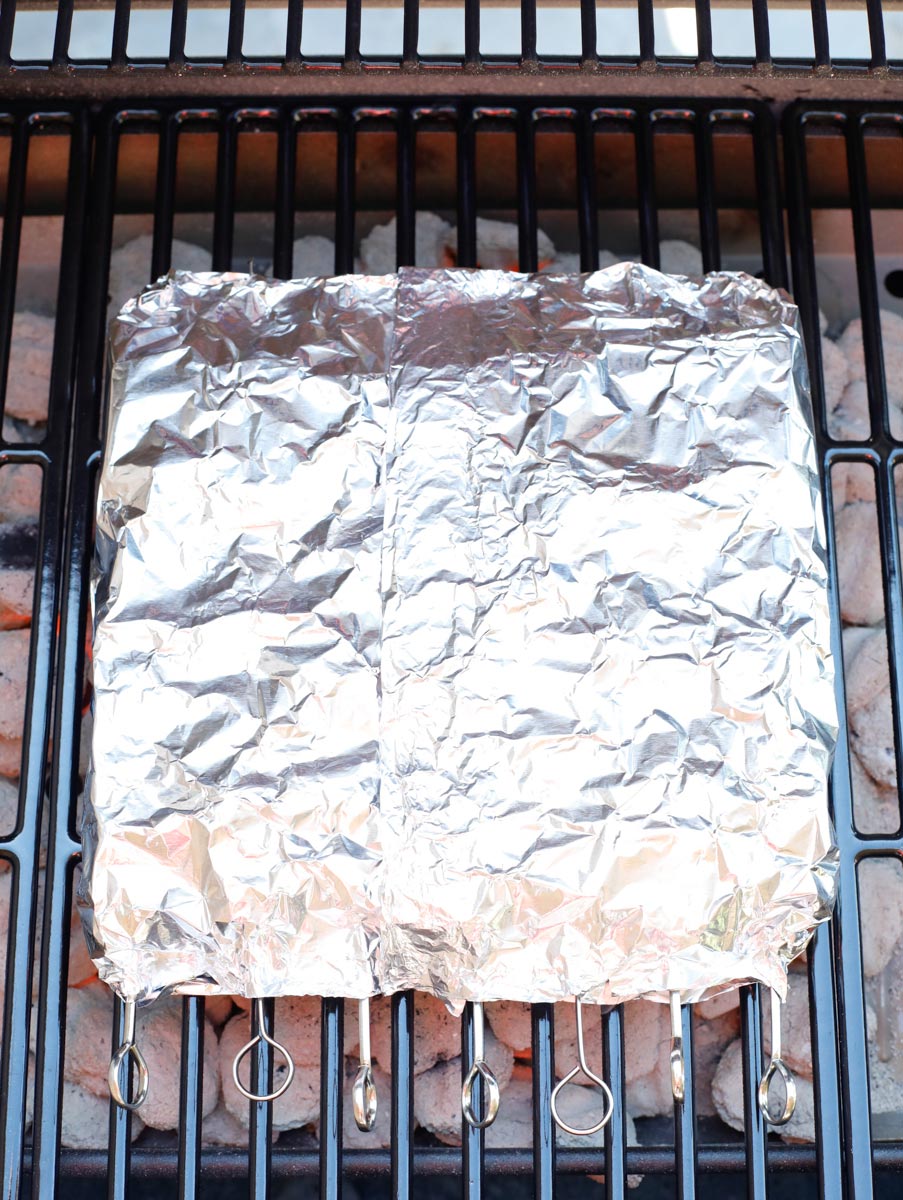 Recipe Notes and Tips
Marinate the beef for at least 30 minutes and up to 24 hours.
You can use metal skewers for these kebobs or use wooden ones, but be sure to soak them up in water first.
Preheat the grill so that the beef cooks through evenly if you are using a gas grill.
Grilling time may vary based on many factors like grill type, distance from flames, cooking preference, etc. So grill according.
To avoid juices puddling around the food, use a skewer to place holes on the bottom side of the packet.
Frequently Asked Questions
What kind of beef do you use for kabobs?
I used cubes of beef tenderloin for these kabobs and a rib eye will also work well. If you are using a tougher cut of beef, you may want to marinate it longer than 30 minutes to help tenderize it. It's best to avoid stew meat.
What are the best vegetables to skewer?
Also read: How Long To Cook Beef Kabobs On Grill?
I used a couple of different colored bell peppers and onion to break up the beef kebabs. You can use any veggies you like though. Mushrooms, cherry tomatoes, squash and zucchini work well.
What sides to serve with beef kabobs?
You can serve with rice pilaf, fries, healthy veggies, roasted potatoes and so much more! Here are some great side recipes to go along with the beef kabobs from my blog.
Parmesan Herbed Potatoes
Brown Sugar Glazed Carrots
Oven Baked Brussel Sprouts
Roasted Garlic Mushrooms
What is the best foil to use?
Not all foils are created equal. Some are very thin and not durable at all. I highly recommend Reynolds Wrap® Heavy Duty Foil for durability.
How long do you grill kabobs for?
Also read: Grilled Za'atar Beef Kabobs – The Gingered Whisk
Depending on how well you want to cook your meat, you are looking at a time frame of 8-10 minutes, half the time on each side.
What temperature do you grill kabobs?
It's best to preheat the grill 10-15 minutes before and grill on a medium heat, or anywhere between 350-400 degrees.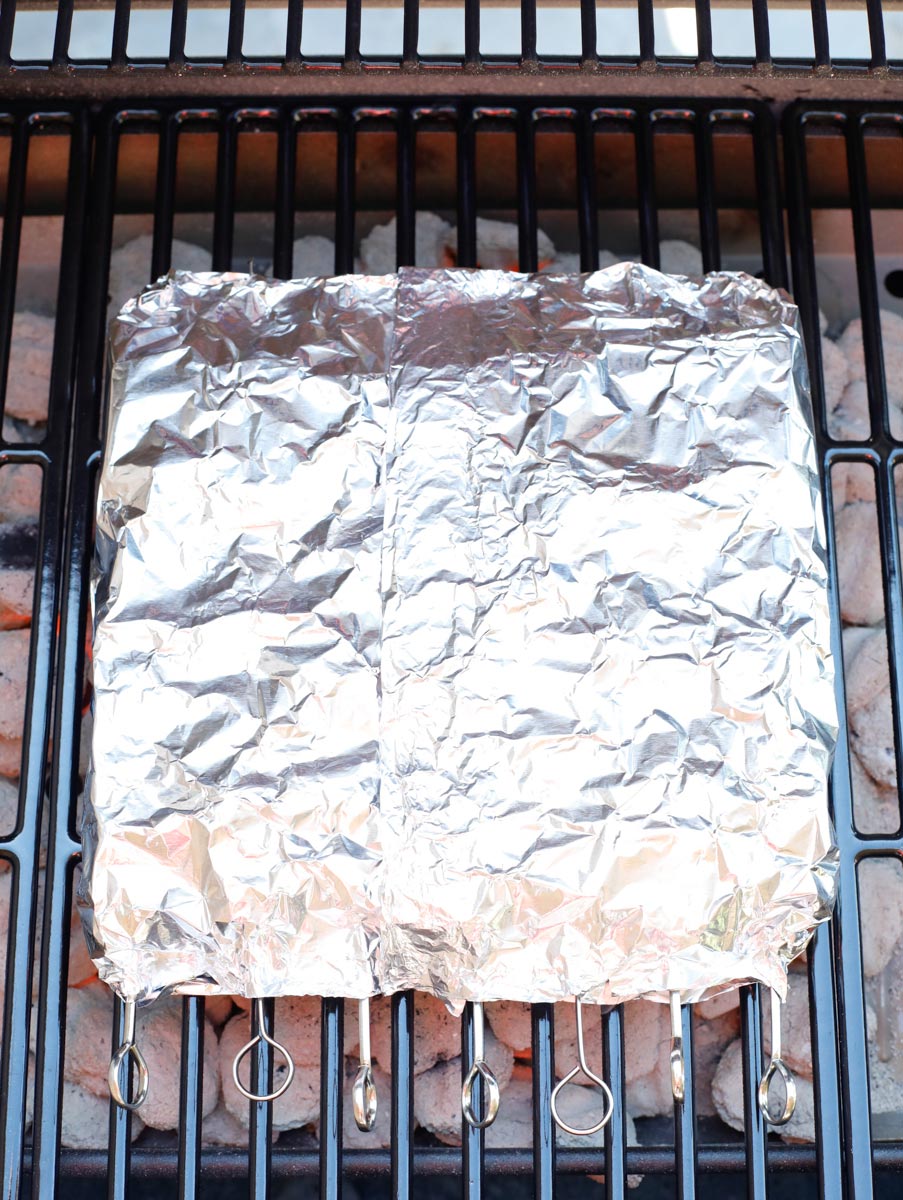 More Easy Beef Recipes
Easy Beef Shawarma Bowl
Beef Stew with Tomato Sauce
Beef Taco Pasta
Easy Beef Lo Mein Noodle
I hope you enjoy all the recipes I share with you including these delicious and simple Grilled Beef Kabobs. I hope you try it, enjoy it, rate it and share it with your friends and family!
You can also sign up for my blog newsletter to receive all the new recipes that I will be posting straight to your inbox. tag me on INSTAGRAM so I can see your delicious recreations. Until our next recipe. XoXo…
For more information please see the list of Grill time for beef kabobs