These Grilled Potatoes are so simple and easy – they will become your new favorite summer side dish. Just par-boil, slice and grill!
Add these grilled potatoes to your next cookout menu – they go perfectly with all sorts of grilled favorites, like Grilled Steak, Grilled Zucchini and Grilled Chicken thighs.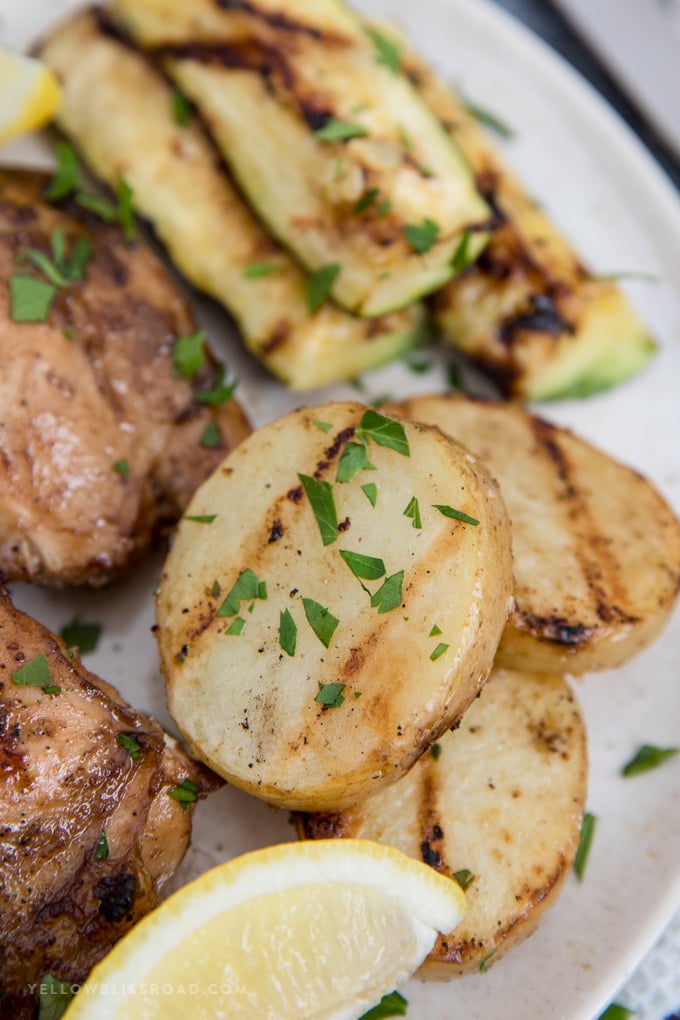 A friend of mine posted a photo on Instagram a few weeks ago of their grilled dinner feast, that included some grilled potatoes. It was something I'd never thought of throwing on the barbecue, but once I saw that photo I knew it was going to be my next recipe.
My family went nuts for these potatoes. Grilled potatoes make a delicious side dish for pretty much any of your grilled favorites, from chicken to Tri Tip. The grill infuses so much smoky flavor, that you really don't need to add much else!
How Do You Grill Potatoes?
Grilling potatoes is a simple, three step process.
Par-boil. We start by slicing the potatoes into half-inch thick rounds. This will give them nice flat sides so they don't roll around on the grill, and will also let the flavor infuse into the flesh. Toss the potato slices into some boiling water to soften them and help speed up the cooking process. Because you're going to be throwing them on the grill, you just need them partially cooked so they don't have to stay on the grill for too long and risk burning.
Season. Once the potatoes are parboiled, coat them in some olive oil, garlic and parsley. The oil will keep the potato flesh from drying out and the garlic and parsley will add much needed flavor. Let the potatoes just chill out like that until you're ready to grill them.
Grill. Grill over medium heat for a few minutes per side. I like to flip them a few times to make sure they cook evenly and get nicely charred on both sides.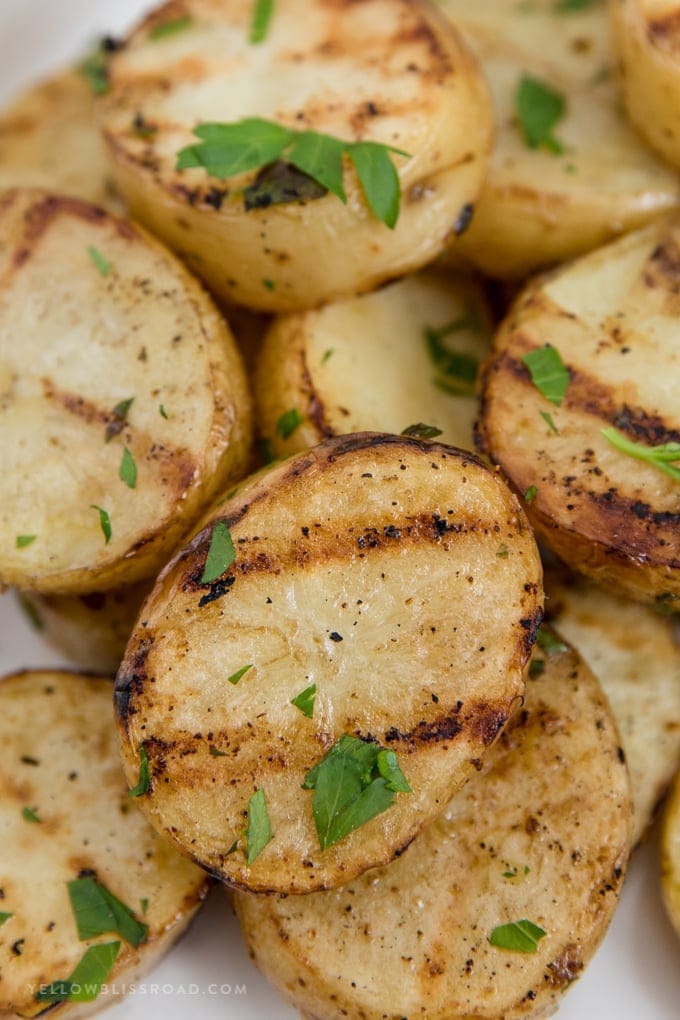 Top Tips and FAQs
How Long Does it Take to Cook Potatoes on the Grill? Grilled Potatoes don't require a lot of time on the grill. About 10-15 minutes is all it takes, flipping them to get even cooking and grill marks on each side. Once they're grilled you can just put them back into the same dish to keep them from drying out.
Are Grilled Potatoes Healthy? While potatoes are certainly a starchy food and you wouldn't want to eat a lot of them, grilled potatoes are actually pretty healthy. The skins are rich in fiber, and unlike mashed potatoes, flavor is infused with olive oil and the grill itself, giving a nice smokey taste that doesn't require a ton of added flavor. There are only about 200 calories in a single serving of this grilled potatoes recipe!
Best Potatoes for Grilling: My favorite kind of potatoes are Yukon Golds, so that's what I use. They are thin skinned so they don't require peeling. Russets are nice and sturdy though, and another good option. I would peel them though you don't have to. The key is that the slices will need to be thick enough and large enough to grab with bbq tongs and flip.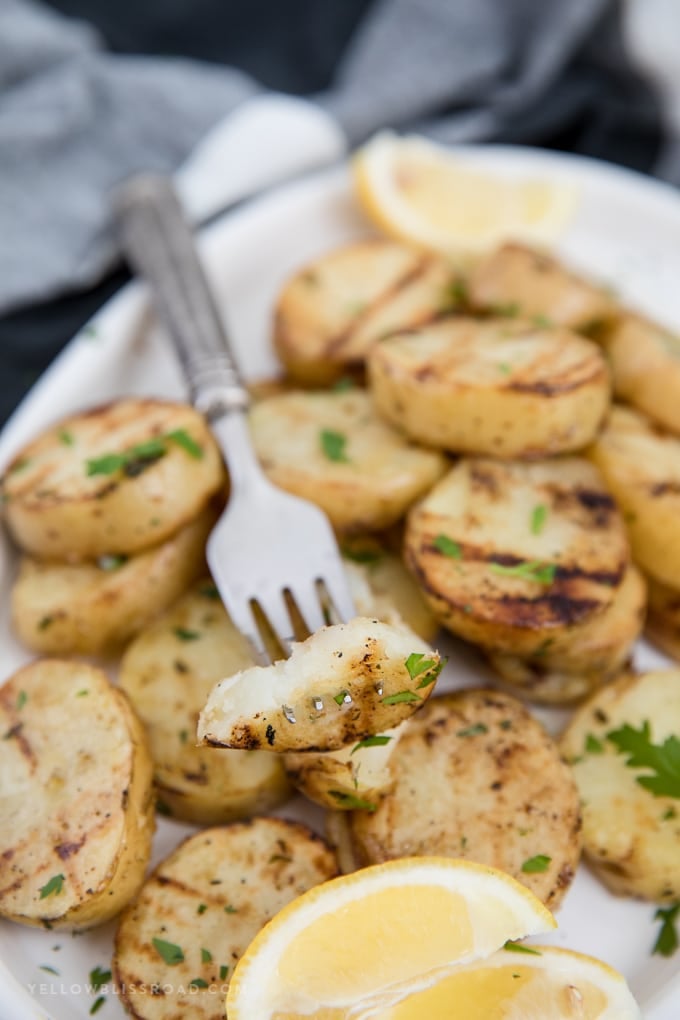 Versatile Potato Recipes
Taco Stuffed Baked Potatoes
Perfect Baked Potatoes
Easy Breakfast Potatoes
Cheesy Scalloped Potatoes
Roasted Purple Potatoes
Instant Pot Baked Potatoes
Garlic & Herb Butter Baby Potatoes
Through this article, we hope to help you understand How long do potatoes take on the grill
Detail: 🔗