These grilled shrimp skewers are shrimp marinated in garlic, lemon and herbs, then threaded onto sticks and cooked to perfection. Shrimp kabobs can be on your table in just 20 minutes, which makes them perfect for a busy night!
Shrimp skewers are a simple yet satisfying dinner option. While I especially love these shrimp kabobs on the grill, they also can be broiled in the oven.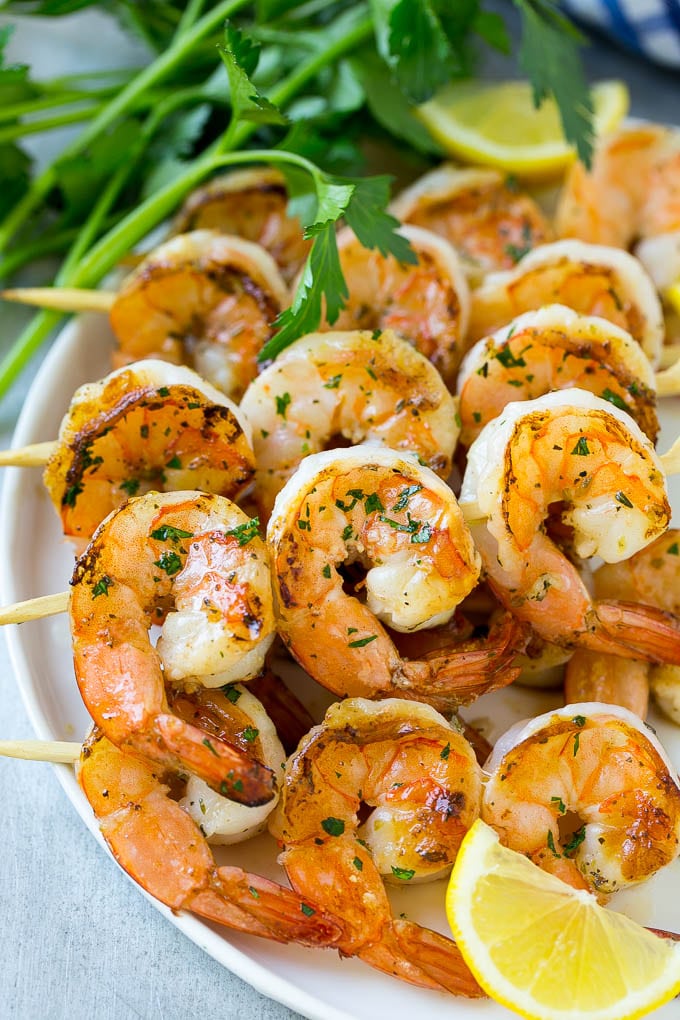 I am all about grilling right now, and my family can't get enough of these easy grilled shrimp skewers.The shrimp are marinated, then threaded onto sticks and seared to perfection. Add a little lemon and herbs on top and you've got the ultimate speedy dinner.
How do you grill shrimp?
The best way to grill shrimp are to marinate them in olive oil, herbs, garlic and lemon, then skewer and cook. Shrimp are best grilled on skewers; if you try to grill them without a skewer, you run the risk of these little guys falling through the grates of the grill when you go to turn them.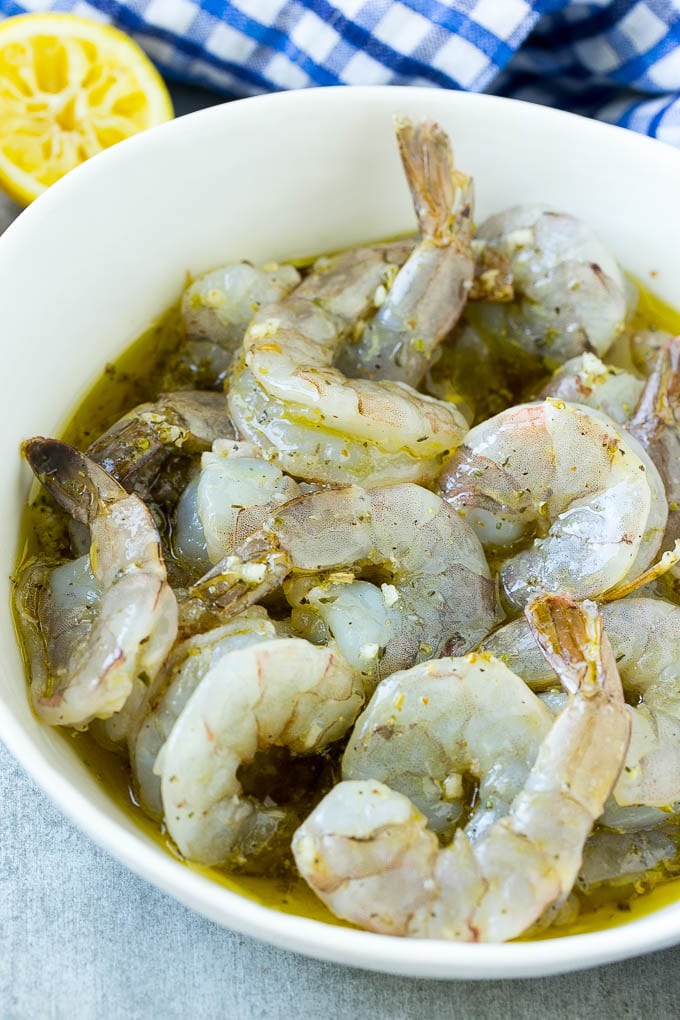 This shrimp marinade starts with olive oil and lemon juice. I add an additional layer of flavor with plenty of dried herbs (I use an Italian seasoning blend), along with fresh minced garlic. I like simplicity here, but if you want to jazz up your marinade even more, you can add lemon zest, a splash of white white, soy sauce, or a squeeze of honey.
How long do you grill shrimp on skewers?
Shrimp cook very quickly, so it's imperative to watch your shrimp to make sure they don't overcook. Shrimp typically take about 2-3 minutes per side on the grill. You'll be able to tell when the shrimp are done because they'll turn pink and opaque.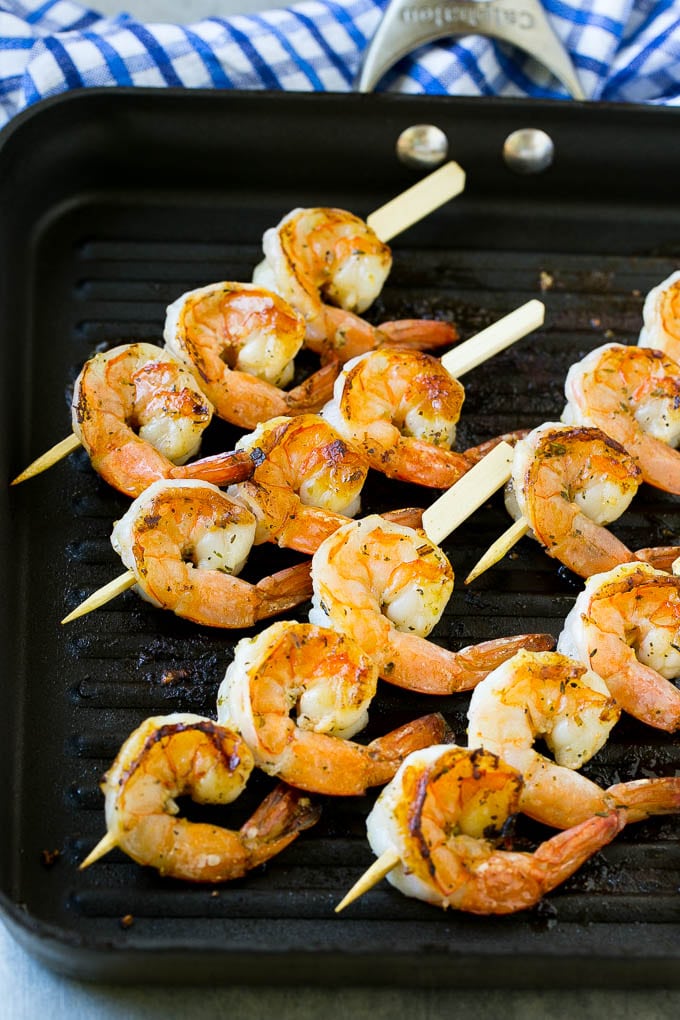 You can use an outdoor grill, grill pan, or broiler to make these shrimp skewers. I typically use my outdoor grill, but when the weather isn't nice or I don't feel like firing up the grill, I cook the shrimp on the stove top in my favorite grill pan.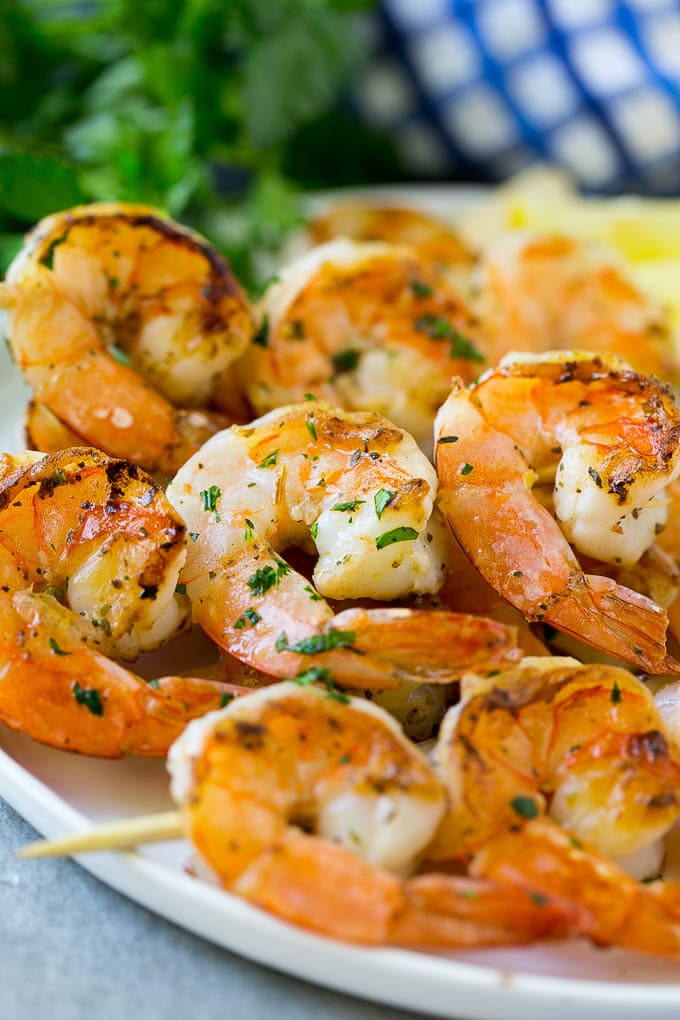 I use the largest shrimp I can find for this recipe. Shrimp are labeled based on their size count, or the number of shrimp you get per pound. These shrimp are the jumbo size shrimp, which are 16-20 per pound. You can go smaller if need be and the recipe will still be delicious.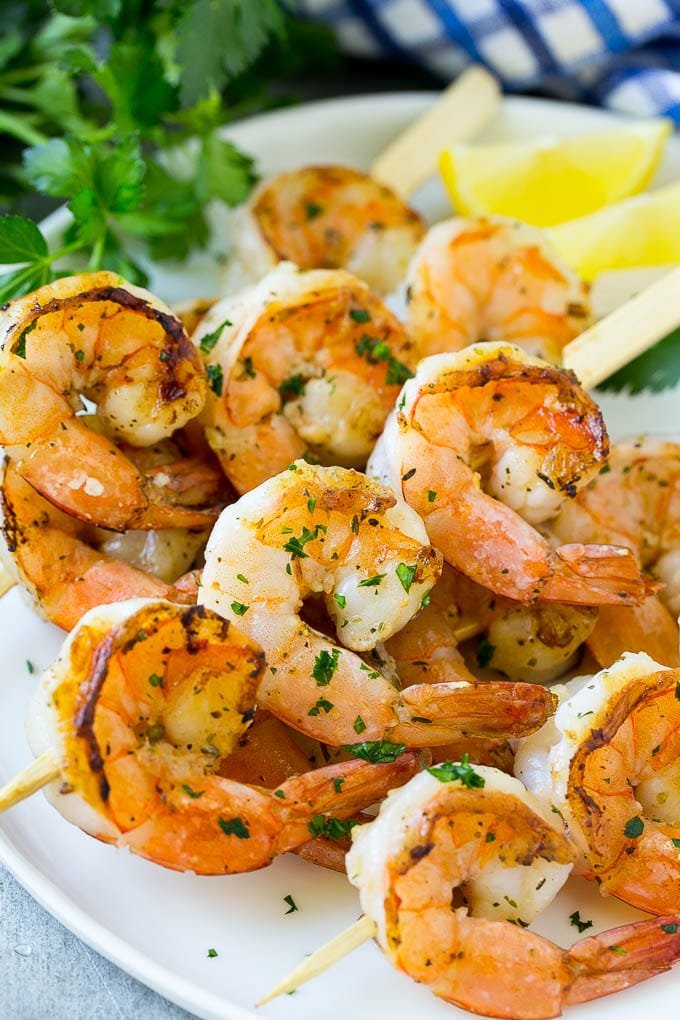 Whenever I post shrimp recipes, I always get asked if the shrimp tails should be left on or removed. I typically keep the tails on when I'm looking for a nicer presentation. It's really a matter of personal preference whether you leave the tails on or remove them before grilling.
I typically serve my grilled shrimp skewers over rice with a colorful veggie or salad on the side for a complete meal that my whole family devours!
More grilling recipes
Grilled Chicken Tenders
Grilled Asparagus in Foil
Lemon Sriracha Shrimp
Hawaiian Chicken Kabobs
Pork and Pineapple Kabobs
Grilled Shrimp Video
Through this article, we hope to help you understand How to grill raw shrimp
Detail: 🔗