This post may contain affiliate links. See my privacy policy for details.
An uncommon choice at most dinner tables, tilapia is a remarkably underrated fish. To help ease you into cooking tilapia, why not try grilling it?
Why not serve your fish with a side of The BEST Homemade Caesar Salad? Or for another type of fish maybe try a nice Cedar Plank Salmon instead?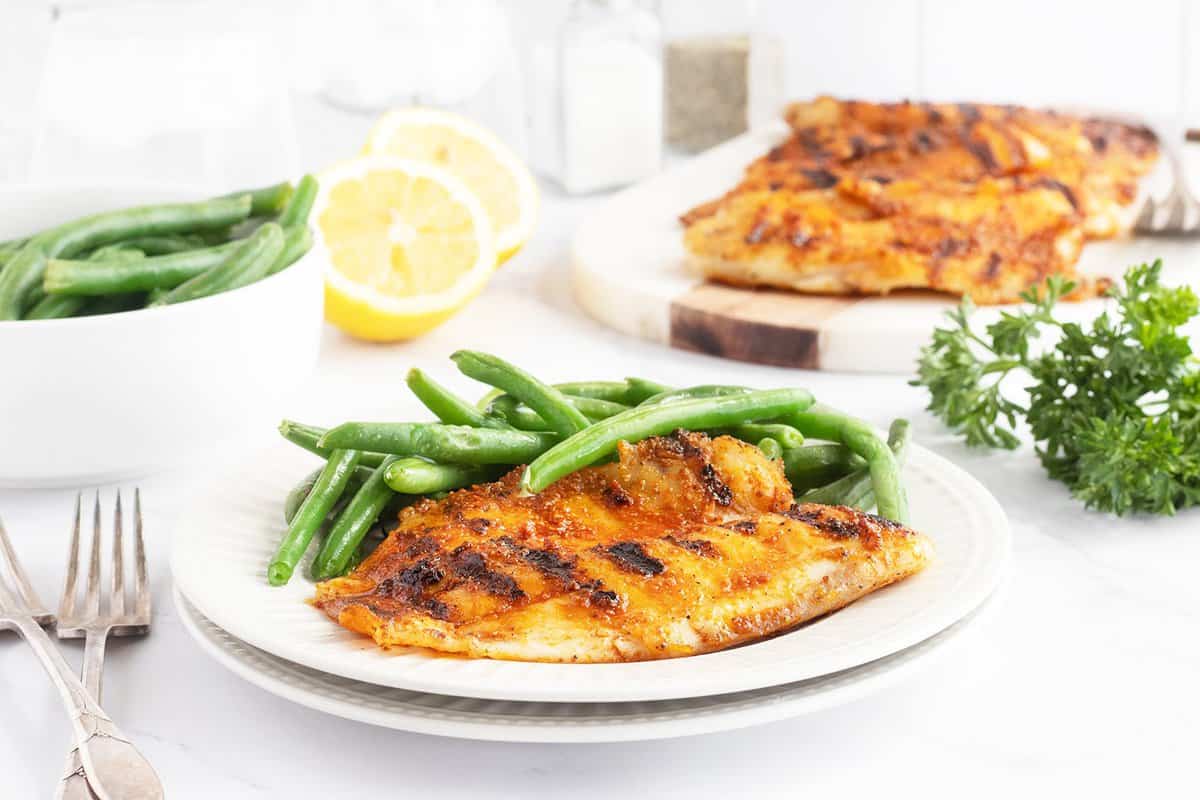 Grilled Tilapia
Tilapia is one of the last fishes that most people would think to pick at the supermarket. While its popularity has been increasing in North America, it is starting to be seen in the big supermarkets more and more thanks to its quick cooking time and surprisingly delicious taste.
Instead of having to go out to try some tilapia, why not practice cooking it by grilling it at home? Grilling is a really forgiving way to cook fish because of its quick speed and how much flavor the grill itself imparts on the fish.
As long as you don't burn it, there really is very little that can go wrong when grilling tilapia.
Grilled Tilapia Ingredients
Make sure you look at the recipe card at the very bottom for the exact amounts so that you know exactly what to buy for this recipe.
• Tilapia fillets
• Olive oil
• Smoked paprika
• Salt
• Garlic powder
• Onion powder
• Black pepper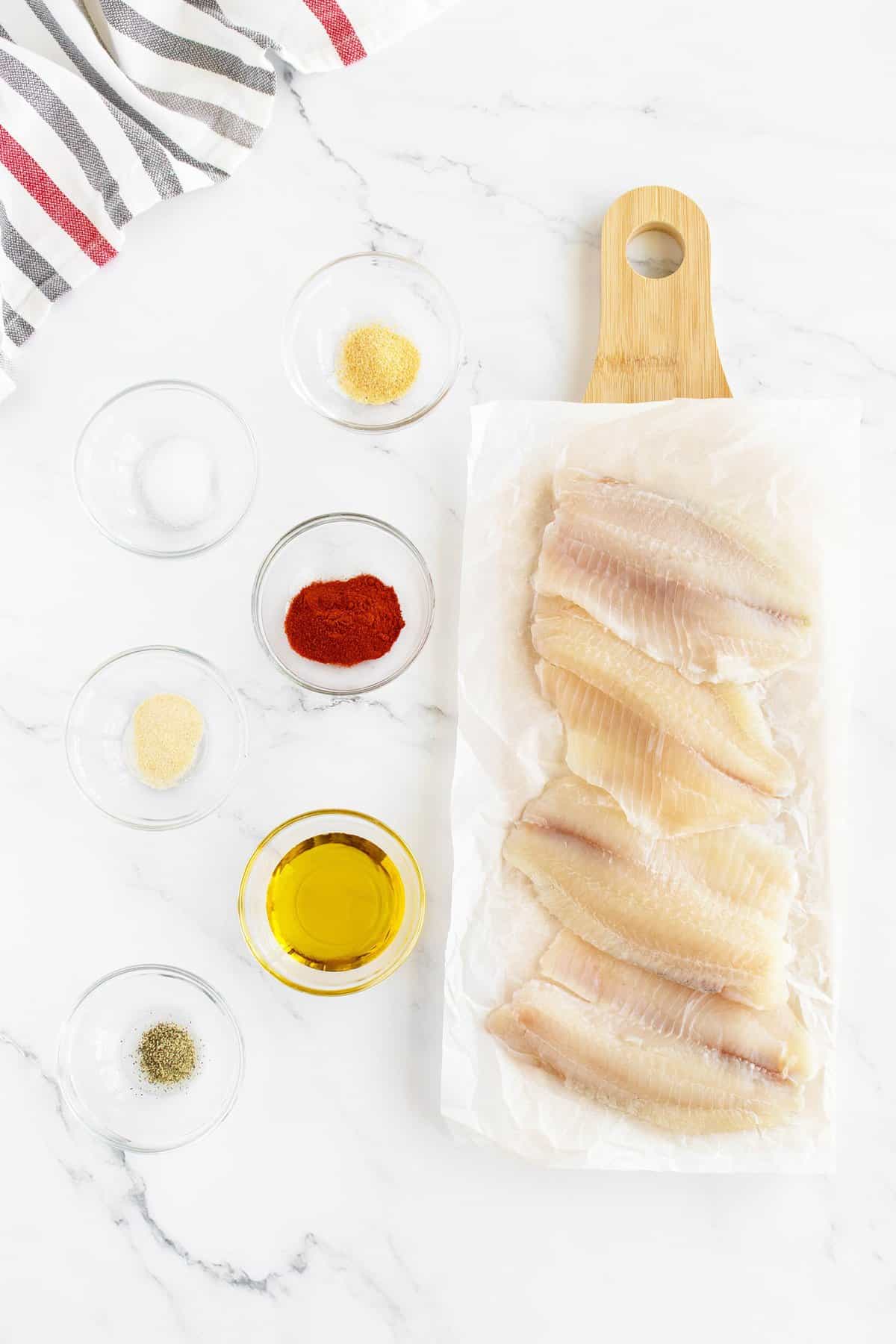 How To Make Grilled Tilapia
• Allow the tilapia to come to room temperature, and then pat the fish dry with a paper towel
• Rub the tilapia with the olive oil, and then prepare the seasonings
• Mix the smoked paprika, garlic powder, onion powder, salt, and ground pepper in a small bowl, and then sprinkle and pat it onto the fish
• Grill the tilapia on indirect heat on your grill for 4 minutes, or until it starts to release from the grates
• Flip and cook for another 3-4 minutes, or until it is cooked through and the internal temp is around 135 Fahrenheit
• Rest the fish for 5 minutes and then serve
How To Ensure You Grill Your Tilapia Perfectly
The only problem with cooking on a grill, no matter whether it is meat or fish, is that it can be pretty tricky to know precisely when the fish is done.
While you can always use instant-read thermometers, fish like tilapia are so small and thin that it can be really difficult to get any kind of accurate reading on a thermometer.
Plus, any time wasted dithering around trying to decide if you should flip it or whether or not it is done can cause it to become overcooked incredibly quickly due to how hot the grill is.
Instead, just use your eyes and trust the grill! So long as you adequately grease the grill with a little bit of oil before you put your fish on it, and it is preheated enough, the fish should release from the grill when it is ready to be flipped.
You can sort of feel around with your spatula, poking underneath it a little bit until you can see that it is releasing and no longer sticking. If you try and flip it earlier, then it will just break apart and fall into the gaps in the grates and get burned.
Once you flip it, give the other side of the fish a gentle poke with your finger so that you can get a baseline for the fish's texture.
Give it a few minutes on the grill, and then poke it again, comparing the firmness of the flesh with how firm it was the first time you poked it.
When cooked, it should not only start to release from the grill on the other side, but the flesh should be slightly springy yet have a gentle firmness to it.
So long as you trust your senses, you shouldn't have any problem with your fish sticking or burning!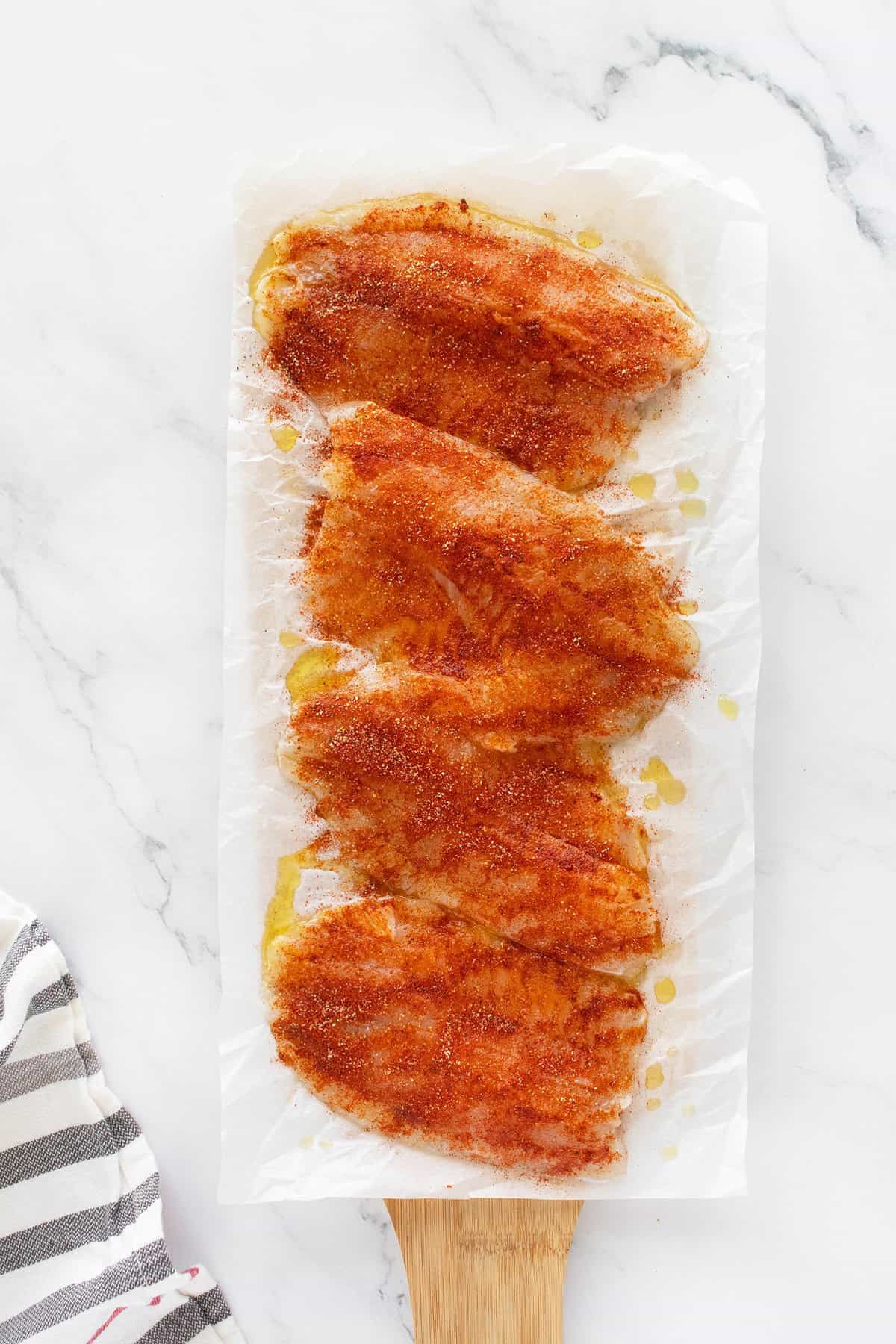 What To Serve With Your Grilled Tilapia
Despite how simple tilapia tends to be, it can actually be an incredibly flavorful and rich fish when cooked properly. Thanks to this richness, you want to avoid serving your tilapia with anything too intensely flavored or overwhelming.
Try serving your fish with a simple asparagus side dish or even a classic Caesar salad instead. You just want something gentle and ideally a little bit acidic to help cut through the richness and strength of the seasonings on the fish.
It wouldn't hurt to also have a little bit of crunch in the side dish as well, which is why something like a salad can work so well.
Or you can just serve it with a little bit of crusty bread and eat the fish on its own – bread and fish are an age-old pairing for a reason!
Looking for more delicious Fish recipes? Try these out:
• Maple Glazed Salmon
• Fish Tacos
• Fast and Easy Lemon Garlic Grilled Salmon
Happy Cooking
Love,
Karlynn
Pin This Recipe To Your GRILLING AND SEAFOOD Recipes Board and Remember to FOLLOW ME ON PINTEREST!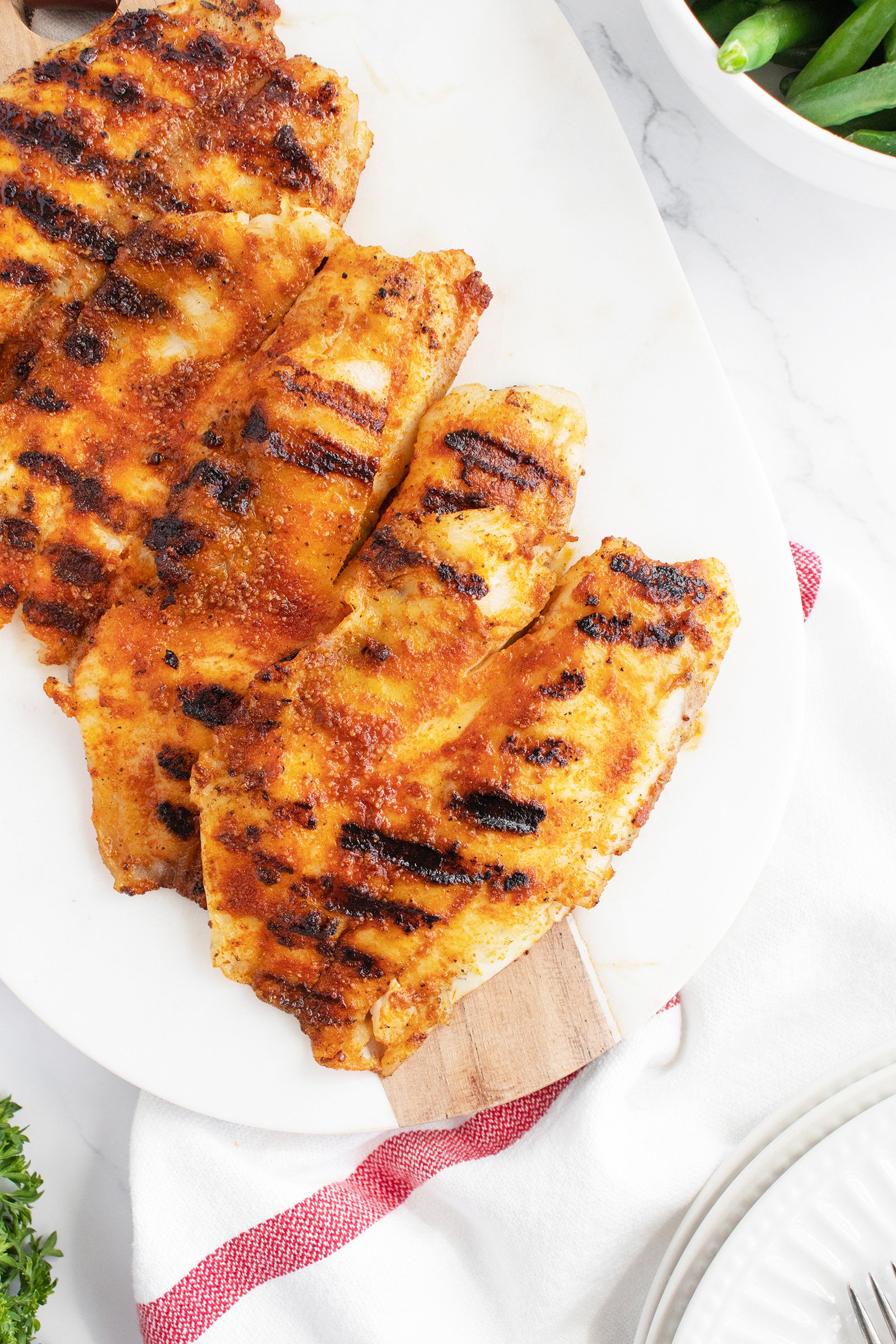 Through this article, we hope to help you understand Tilapia recipes on the grill
Detail: 🔗