Loaded with three types of berries, a ripe banana for natural sweetness and oats for fullness, this smoothie is perfect for breakfast-on-the-go!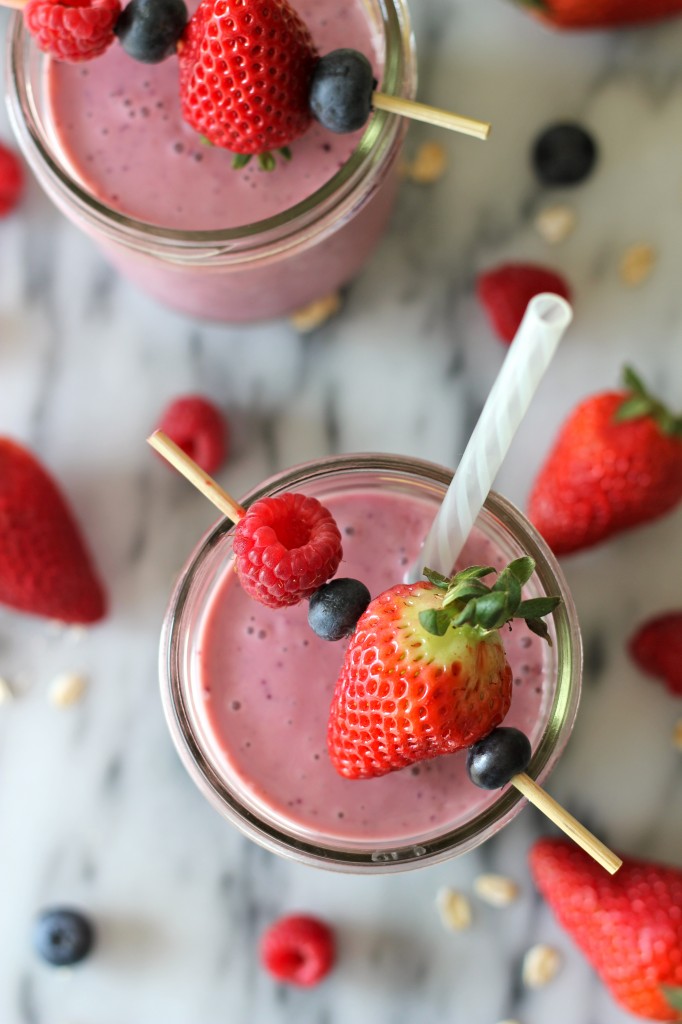 Reading: healthy smoothies with greek yogurt
Read more: How to get a lemonade stand permit
I have some amazing news to share with you all! Remember that Brie and Waffle Grilled Cheese I posted earlier in the week? Well, Bon Appetit Magazine featured it on their site yesterday! I couldn't even believe it, and it still feels so surreal. I mean, this blog started off as a hobby of mine but it's grown into my lifelong passion, and I'm just so happy to share my recipes with you all. And never in a million years did I think I would make it here. So thank you to all my readers – this blog wouldn't be what it is today without you guys!
Before I start bursting into tears (I'm a bit of a sappy person!), we should talk about these smoothies. Now if you've been following me for a while now, I'm sure you've noticed my love for Greek yogurt. I live by it! That and avocado. And runny eggs. And pasta. And carbs. And fresh bread. And… well, I digress.
Read more: How to apply tea tree oil for yeast infection
Anyway, these smoothies.
Greek yogurt, all sorts of berries – raspberries, blueberries, strawberries, a ripe banana for some natural sweetness, oats for fullness, agave, ice and blend. Yeah, that's pretty much it. They're perfect for breakfast-on-the-go or even as a post work-out drink – it's the best protein-packed smoothie for any time during the day!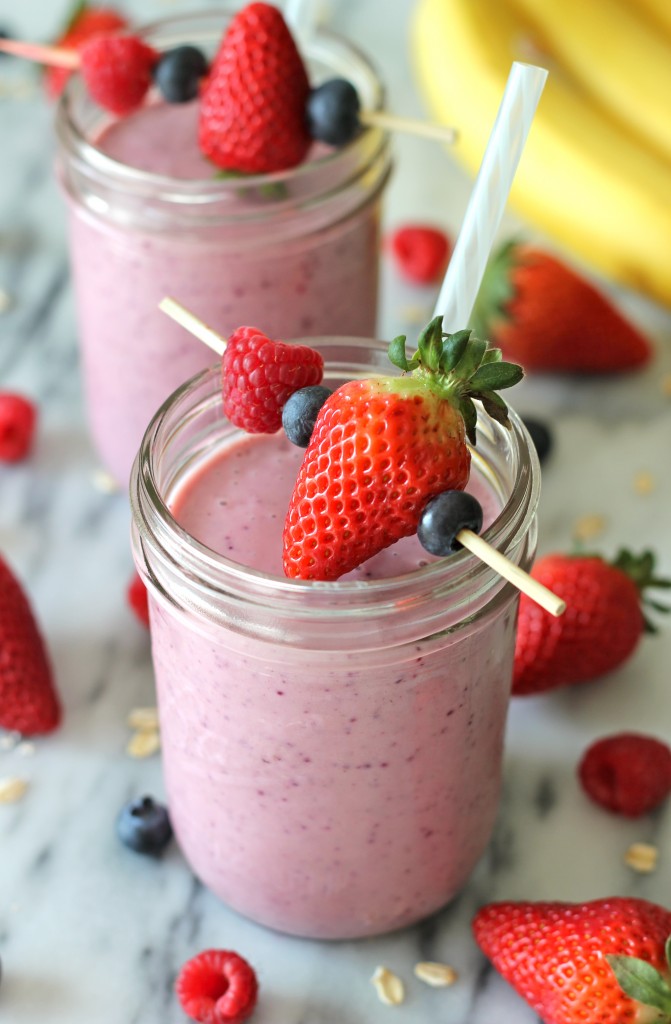 Read more: How to Make Tomato Juice