Do you eat olive oil daily?
Do you eat 4 tablespoons of heart-healthy olive oil each day?! The answer is probably "no" (I have yet to meet someone that actually consumes that amount of olive oil!) But perhaps you should consider it.
Reading: Heart healthy salad dressing recipes
February is heart health month and to celebrate this last week of the month, I'd like to share some inspiration to add more of this amazingly healthy oil into your diet.
Olive oil and your heart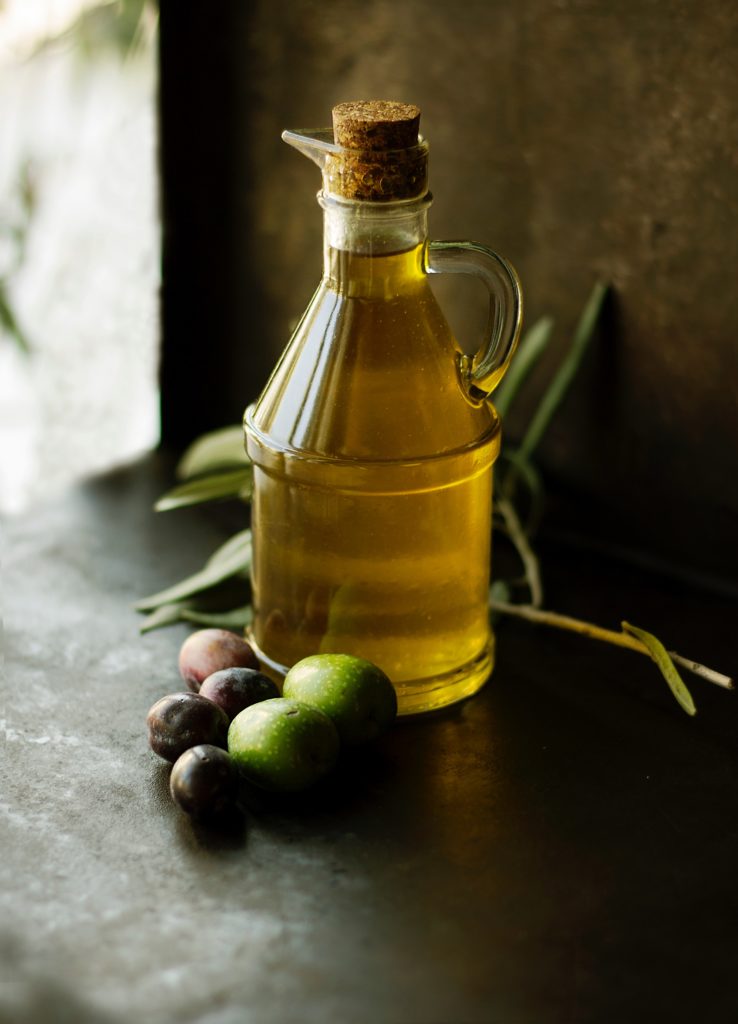 Olive oil's health benefits are mostly due to its high concentration of oleic acid, which is a type of monounsaturated fat (one of the "healthy" fats), along with its high concentration of polyphenols. Polyphenols are powerful antioxidants that have been shown to play a role in disease prevention.
Studies have shown the benefit of olive oil on improvement in blood pressure, reduction in cholesterol, improved insulin sensitivity and blood sugar control, and even reducing the risk of certain types of cancer. Several studies have shown a significant decrease in heart disease risk reduction when consuming 4 Tbsp of olive oil per day (see here and here).
One large randomized controlled trial (here) found that those following a Mediterranean style diet, which included 4 Tbsp of olive oil per day, had a 30% reduced risk of heart attack, stroke, or mortality from heart disease after 5 years. That is why we sometimes refer to this substance as 'heart-healthy olive oil.'
Read more: Homemade Keto Chicken Salad Recipe
These are just some examples of studies that have found benefits to consuming olive oil daily. Most experts agree that consuming 2-4 Tbsp of extra virgin olive oil per day is beneficial for health. With the most benefit achieved when you can replace other fats and ultra-processed foods with a heart-healthy olive oil.
Steer clear of fat-free salad dressing!
Gone are the days where low-fat and fat-free salad dressings were touted as the healthiest options. Fat plays many key functions in our bodies: one being that it helps with the absorption of fat-soluble vitamins A, D, E, and K, and antioxidants such as beta-carotene and lycopene – both which have been linked with cardio-protective factors and reduction of cancer risk. This highlights the synergistic benefit of consuming whole foods. By including olive oil with your meals, you will get the maximum nutritional benefit from your veggies!
Are all Olive Oils created equal?
Nope!
There is actually quite a significant difference in the quality of olive oil between brands. Extra virgin olive oil is considered the purest form of olive oil and will confer the most health benefits due to its high concentration of oleic acid and polyphenols.
However, there is a wide range of oleic acid and polyphenol content between brands due to oxidation and rancidity of the oil, how it is packaged and stored, and how long since it has been harvested.
Read more: Shaved Brussels Sprout Salad – NatashasKitchen.com
Consumer Labs provide independent tests and reviews on products and supplements, and they recently tested ten popular brands of olive oil to assess quality (found here).
Interestingly, the olive oil brand that came out on top was Kirkland Signature Organic Olive oil due to its high concentration of oleic acid and polyphenols and low level of rancidity. The downside to this brand is that it is packaged in a plastic bottle (higher risk of oxidation) and only comes in a large (Costco) size bottle, so there is the risk of oxidation and rancidity (leading to a lower nutritional value) before you have a chance to use it all up.
But hey, if you start having your daily dose of 4 tablespoons of olive oil, that won't be a problem! Costco-sized bottles will be your friend!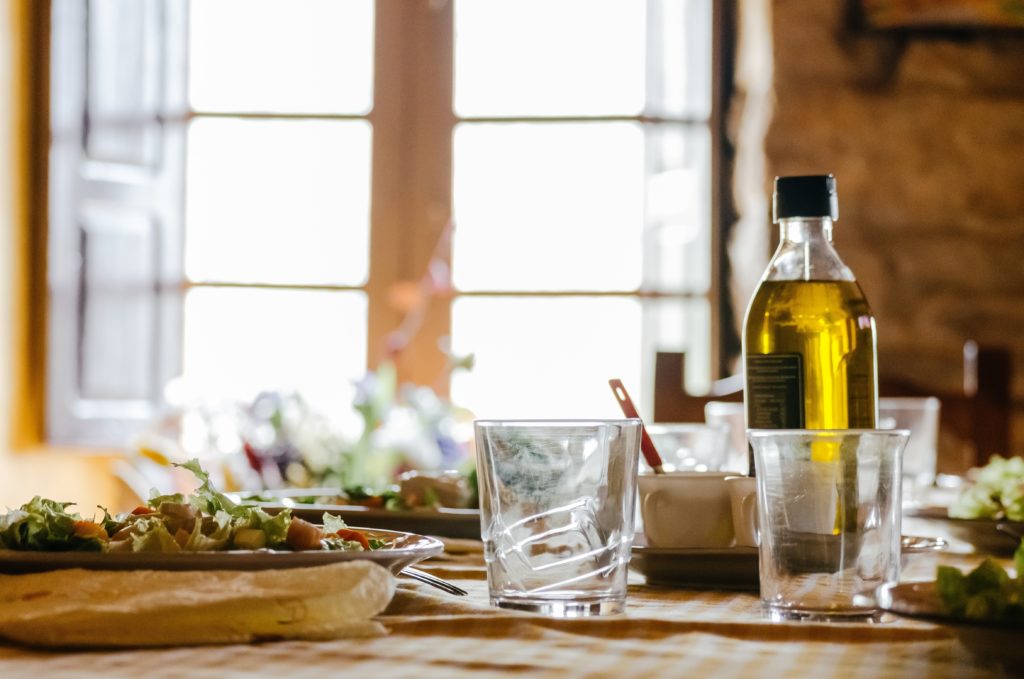 What to consider when choosing a heart-healthy olive oil
Try to find one that has a quality seal certification such as: USDA Quality Monitoring Program; North American Olive Oil Association; California Olive Oil Council; and the Extra Virgin Alliance
Try to buy and use an oil within 15 months of its harvest date (although the harvest date is not displayed on all labels, and is not to be confused with the "best before" date)
Ideally buy an olive oil in a dark glass bottle to reduce oxidation and rancidity
Tips for storing & cooking with olive oil
Make sure to store your bottle in a dark cabinet
When cooking with oil, keep the heat as low as possible and try to add olive oil at the end of the cooking time instead of the beginning (one study here showed that the polyphenol concentration was reduced by 40% at a temperature of 248 F and by 75% at a temperature of 388 F)
Ideas for how to incorporate heart-healthy olive oil in meals
Use homemade olive oil salad dressing instead of store-bought salad dressing. Bottled salad dressings that are oil-based often contain very small amounts of olive oil and rely mostly on less expensive oils such as soybean oil
Drizzle olive oil on cooked vegetables, meat, fish, soup, stews…. you get the idea! Any place where you can add a little drizzle of olive oil, go for it!
Use olive oil in place of butter or margarine on bread, potatoes, pasta, or rice
Here are 2 simple salad dressing recipes to get you started:
Read more: Top 5 fresh express salad recall 2021
Print Print
For more information, please see more information about Heart healthy salad dressing recipes
Source: https://www.blueprintnutrition.ca/recipes/heart-healthy-olive-oil-salad-dressing-recipes/