Light-hearted fans of the Halloween film, rejoice! The much-loved movie, "Hocus Pocus," is returning with a sequel. While you eagerly await its release, why not celebrate the original by indulging in these delightful Hocus Pocus desserts? From Sanderson Sisters Frappuccinos to spell book brownies, we've got a bewitching array of treats that will make your taste buds come alive. So, grab your "BooOOooooK!"—erm, cookbook—and let's unleash our inner kitchen witch. Trust us, she needs a hug.
10 Enchanting Hocus Pocus Desserts
1. Enchanting Spell Book Cake Pops
While the witches in Hocus Pocus may not be known for their generosity, you can still contribute to local communities while expressing your love for the movie. Sanderson Sisters & Co., the masterminds behind these delightful spell book cake pops, donate their profits to the NY Restoration Project. This non-profit organization is dedicated to transforming open spaces in under-resourced communities in New York City. Plus, just look at how adorable these cake pops are! Get them here.
2. Bewitching Wicked Sweets Cookies
These sugar cookies from Wicked Sweets are guaranteed to cast a spell on you. Devour them all, and you'll find yourself feeling very, very sleepy. Just be careful not to fall into the same trap we did when we mistakenly thought last Sunday's spaghetti dinner would make a great piece of framed art.
3. Tempting Poison Apples
In a nod to the mischievous Sanderson Sisters, these poison apples are complete with a sinister black candy shell. But don't fret, indulging in these won't land you in the hospital—despite what Winifred Sanderson might believe. Although, let's be honest, dentists do work there, don't they?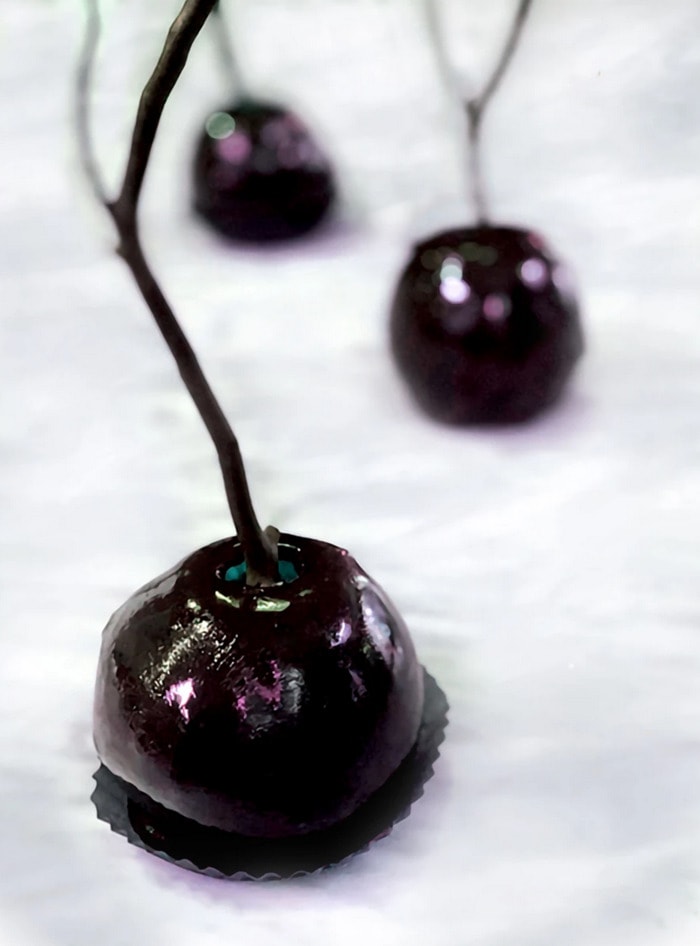 4. Enchanting Hocus Pocus Potion Cupcakes
Whisky + Sunshine has truly enchanted us with these cauldron cupcakes. Topped with green and purple gumballs and Sixlets, they'll cast a spell on your taste buds. And if you have any leftover candies, you can use them to entice children into your oven.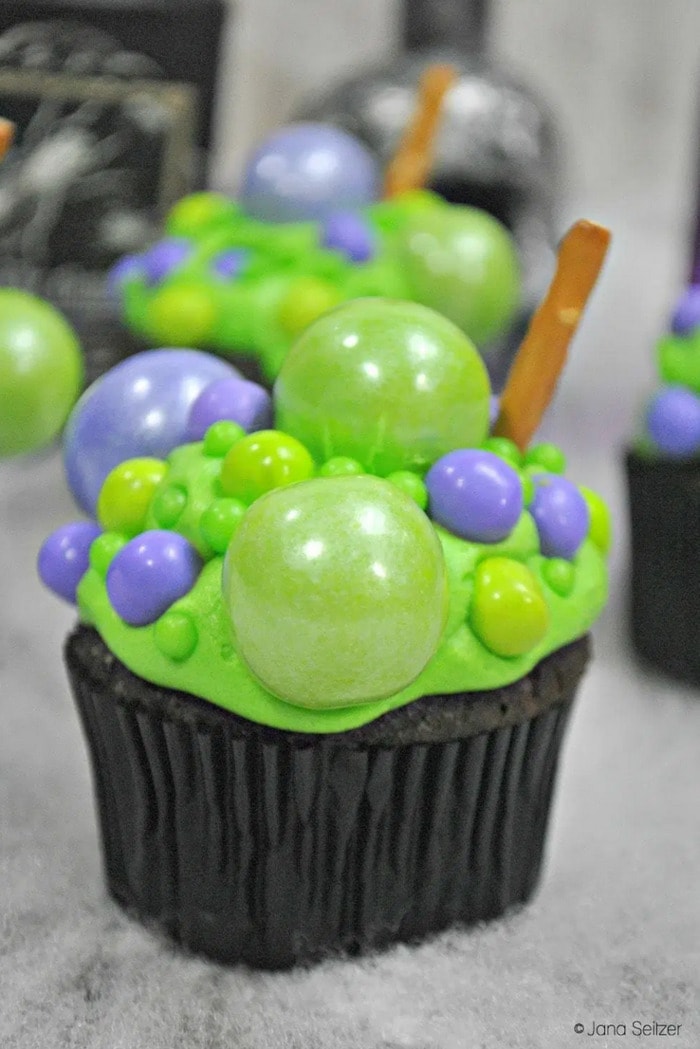 5. Apple of Thine Eye Lollipops
Be warned, these lollipops featuring magical eyes are more tart than a sarcastic remark. It's best to savor them by licking, as enduring their tartness for too long might not be the wisest choice. Get your hands on them here.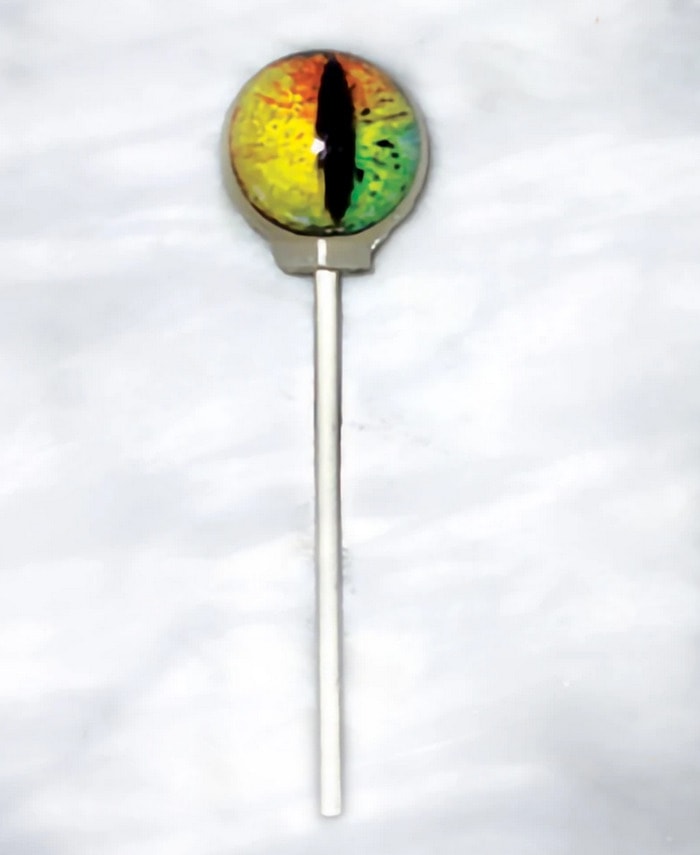 6. Scrumptious Hocus Pocus Sugar Cookies
We may not smell children, but we can definitely smell freshly baked cookies! At Family Cuisine, we believe that only the finest ingredients can create powerful potions. That's why The Little Baker, one of our esteemed bakers, only uses butter, eggs, flour, and fragrant vanilla in these delicious cookies. Each order comes with a dozen cookies, perfect for sharing with trick-or-treaters or, if you're like us, indulging in all on your own. Get them here.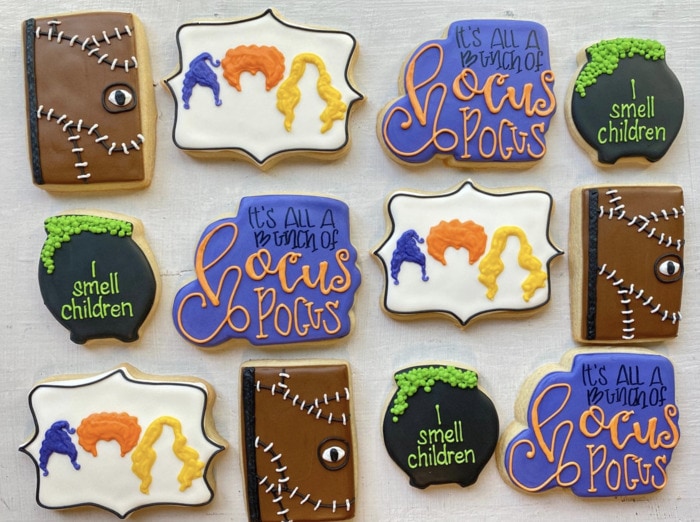 7. Sanderson Sisters Surprise Cupcakes
Just like the Sanderson sisters shocked Salem when they rose from the dead on Halloween, these cupcakes from Foodstirs will surprise your guests with every bite. Each cupcake reveals a burst of purple, green, and orange sprinkles, representing the three iconic sisters: Mary, Sarah, and Winifred.
The real magic of these cupcakes lies in their simplicity—while they may look professional, they're incredibly easy to make. However, we must warn you, there are rumors that eating them might cause a third eye to grow. Don't worry, though, it's all in good fun.
8. Irresistible Witches Broomstick Peanut Butter Pretzel Cookies
Ever have the urge to hop on a broomstick and take flight? Well, we tried it, but it turns out airport security frowns upon such activities. However, you can still enjoy these mouthwatering pretzel cookies by Just a Pinch, even if you can't soar through the sky like the Sanderson sisters.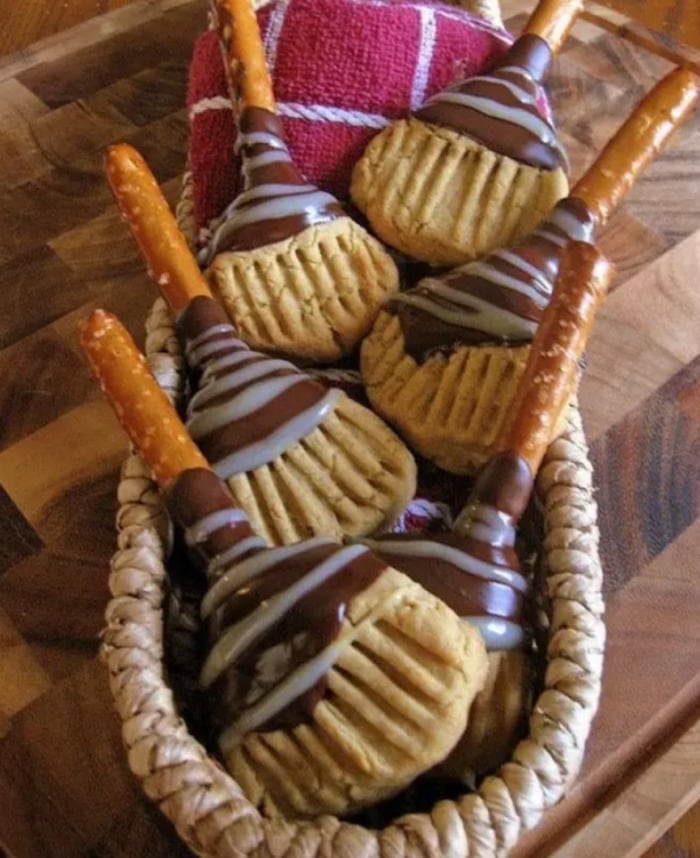 9. Delightful Spell Book Brownies
These mesmerizing brownies from The TipToe Fairy are a true showstopper. With just a box of brownie mix, some black icing, a candy eye, and a touch of magic (or cinnamon for our vegan friends), you can create your very own evil, yet undeniably adorable, edible spell book.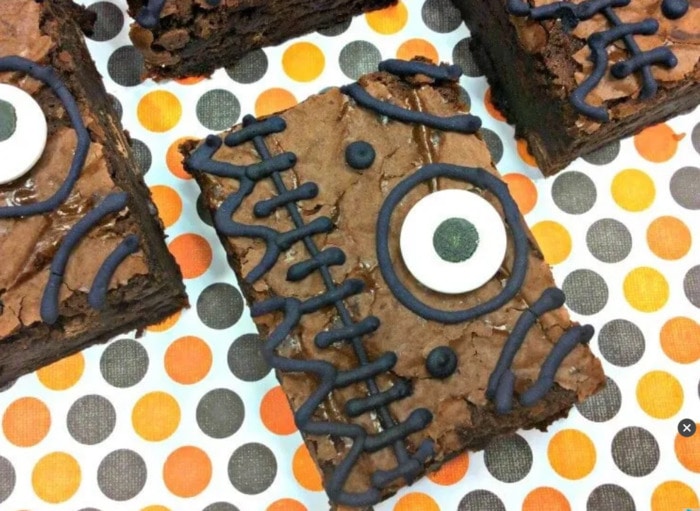 10. Binx Black Cat Cupcakes
Ah, Thackery Binx, the true hero of Hocus Pocus. Celebrate his bravery with these black cat cupcakes, sure to be the highlight of any Halloween party. Just be careful not to share them with anyone named Grace, as she has a history of consuming real poison apples.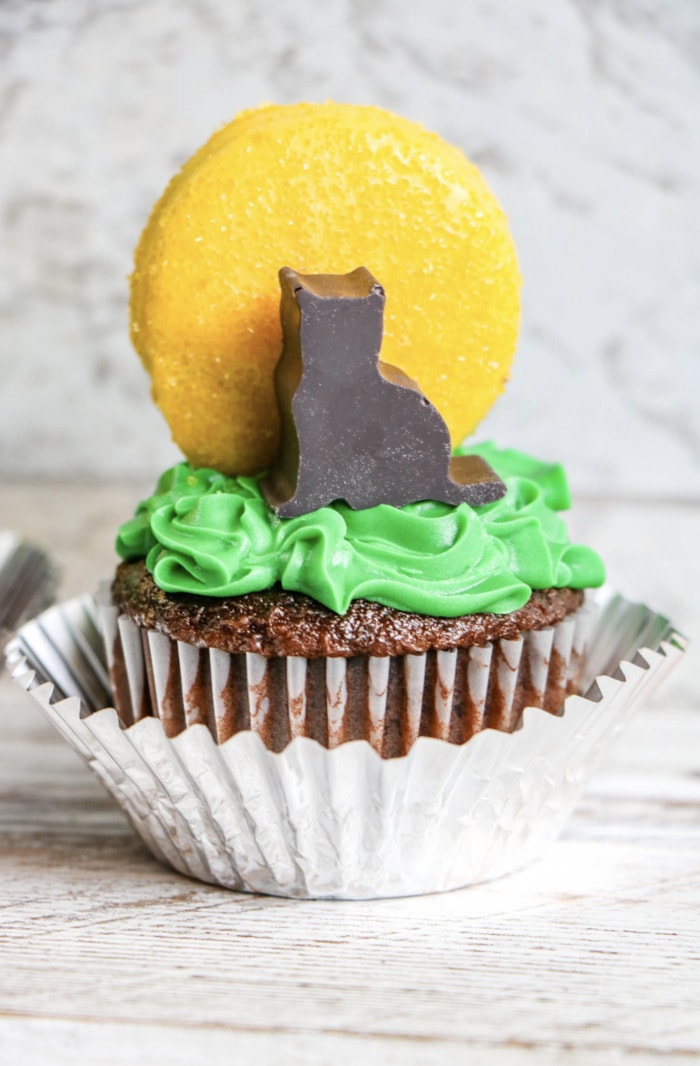 So, gather your friends and family, unleash your inner magic, and indulge in these tantalizing Hocus Pocus inspired desserts. Don't wait for a spell—visit Family Cuisine today and experience the enchantment firsthand.