A simple recipe for making Homemade Roast Beef. Beef top round is rubbed with oil, stuck with slivers of thinly sliced garlic, and seasoned with salt and pepper, sits on a bed of herbs and slowly roasts until perfect. Great as a main dish or sliced for sandwiches. This recipe will feed 6 to 8 depending.
Happy Wednesday that feels like Monday! I hope you all had a wonderful holiday! We spent time with friends and family and it was wonderful but as always, it goes by way too fast. By the time this recipe is live, Christmas will be over but with the new year fast approaching. I'm so looking forward to it too! I love New Years Eve just as much as Christmas. The past few years our girls have been celebrating with friends, leaving Pat and I to celebrate just the two of us. Albeit new, it has become somewhat of a tradition that Pat will make us a fire, I'll make us a nice and sometimes fancy (sometimes not) dinner and we watch movies all night.
One year I made pad Thai, another year fettuccine… this year I'm making roast beef. And I even know what side dish I'm serving with it. But that's another post. Either way, cozy comfort food is on the menu, just how we like it.
Right now you might not feel like making something extravagant. I get it. However when you see how not hard making roast beef actually is, you just might feel like it for New Years. This is the perfect date night main course or family Sunday dinner. I've made this recipe so many times because it's SO easy and each time it turns out perfect.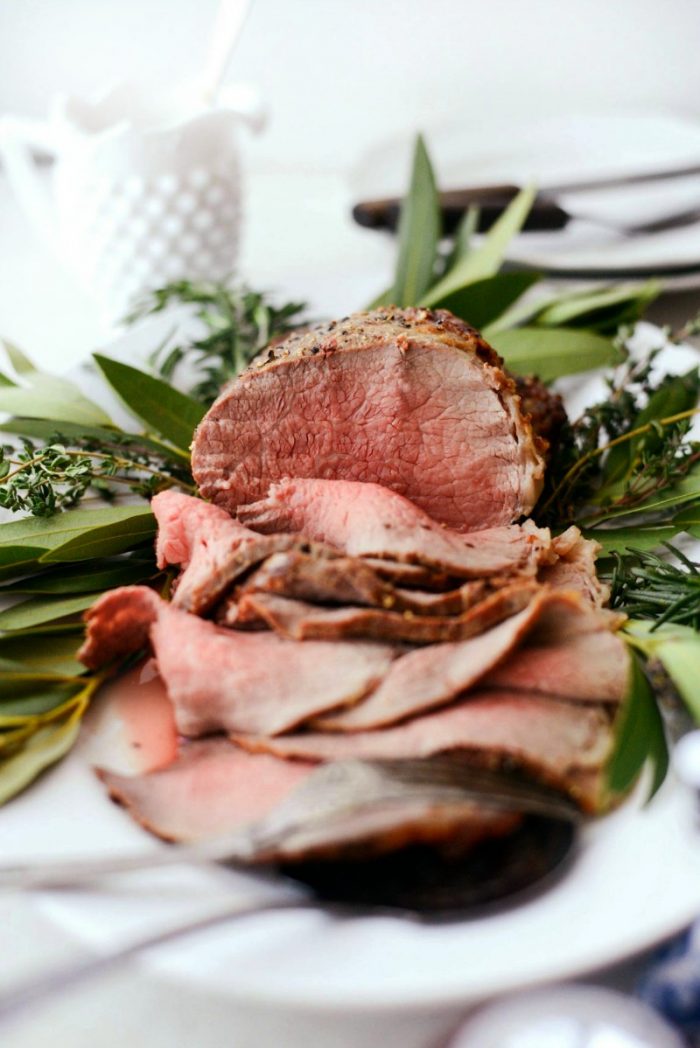 To make this easy homemade roast beef you will need:
1 (3 to 3-1/2 pound top round roast)
olive oil
kosher salt
coarse ground black pepper
garlic
fresh thyme and rosemary
First things first, massage 2 teaspoons olive oil into the meat.
Next, use a paring knife and make slits into the roast and insert thin slices of fresh, peeled garlic. Then season generously with kosher salt and freshly ground black pepper.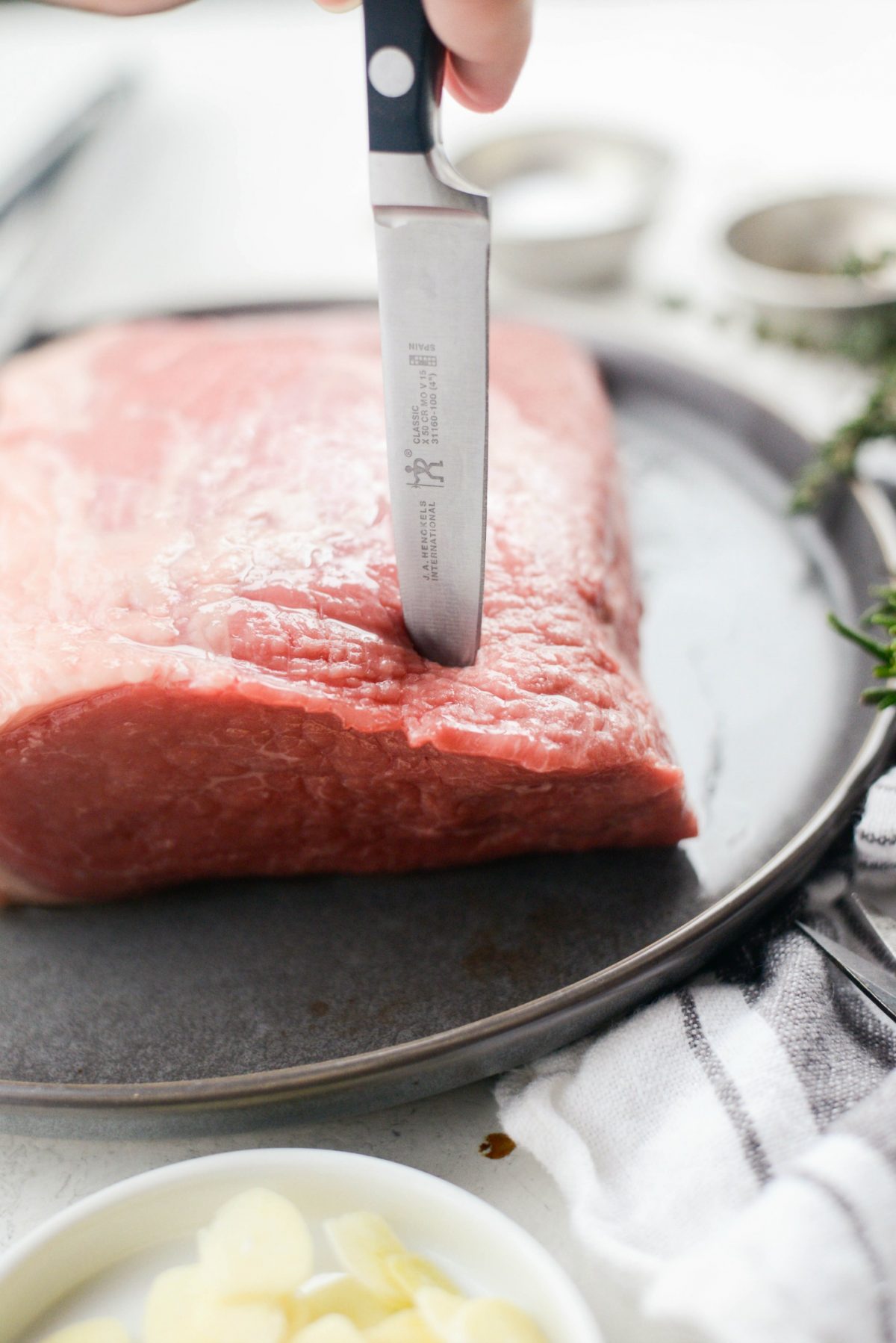 Next, tie up the herbs with kitchen string. Place the bundle on the roasting rack and set the roast, garlic side facing down, on top of the herbs.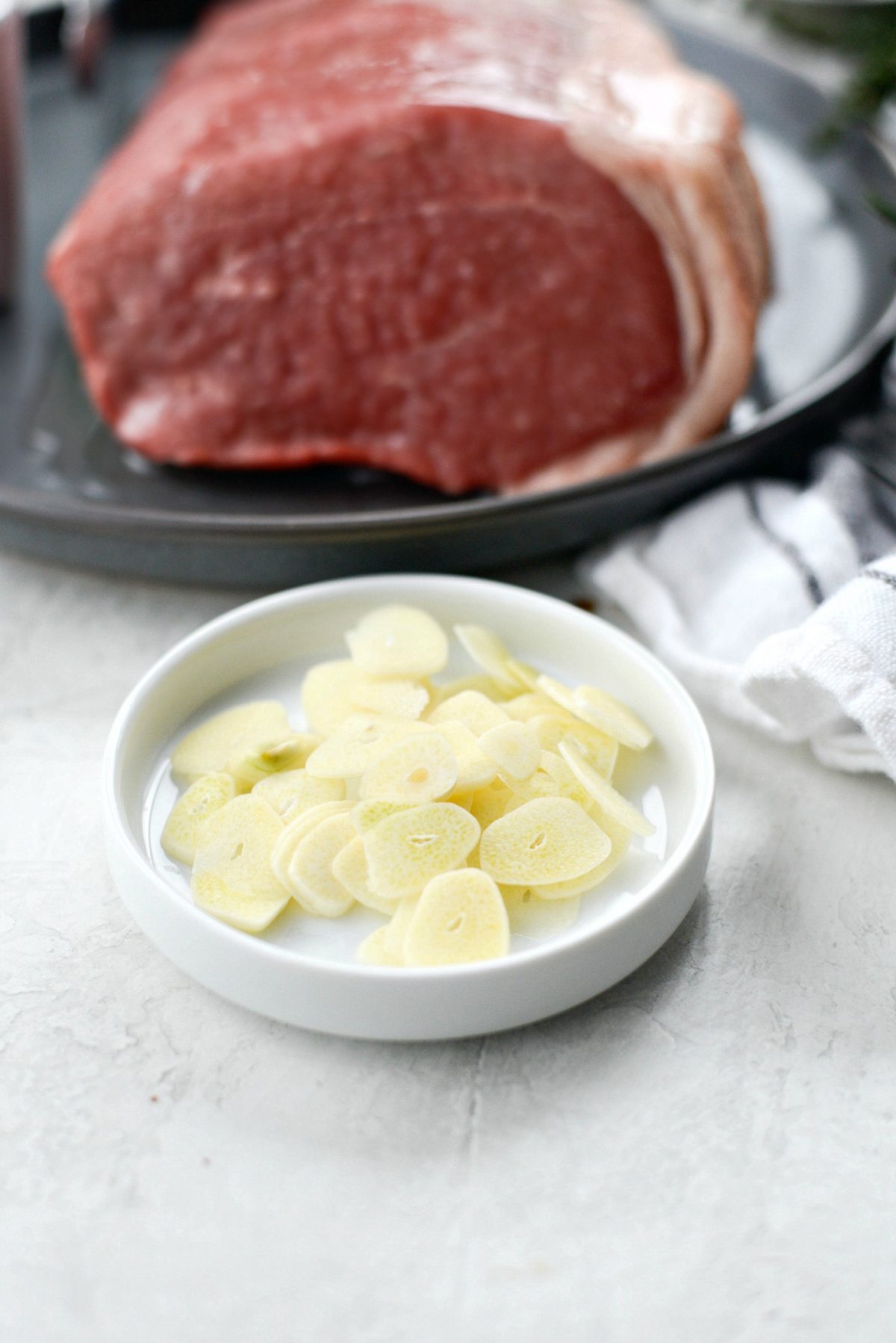 In your preheated 375° oven, roasted in the lower third of your oven for 45 minutes. The internal temperature should be around 98° (give or take) then reduce the oven temperature to 250° and continue roasting until the internal temperature reaches 135°. Remove and transfer the roast to a carving board, tent with foil and allow to rest for 10 to 15 minutes.
As you can see, it's pretty fool-proof, however the most important thing is having an instant-read thermometer so you can track the internal temperature. I'll link to the one I have (love it!) in the recipe printable.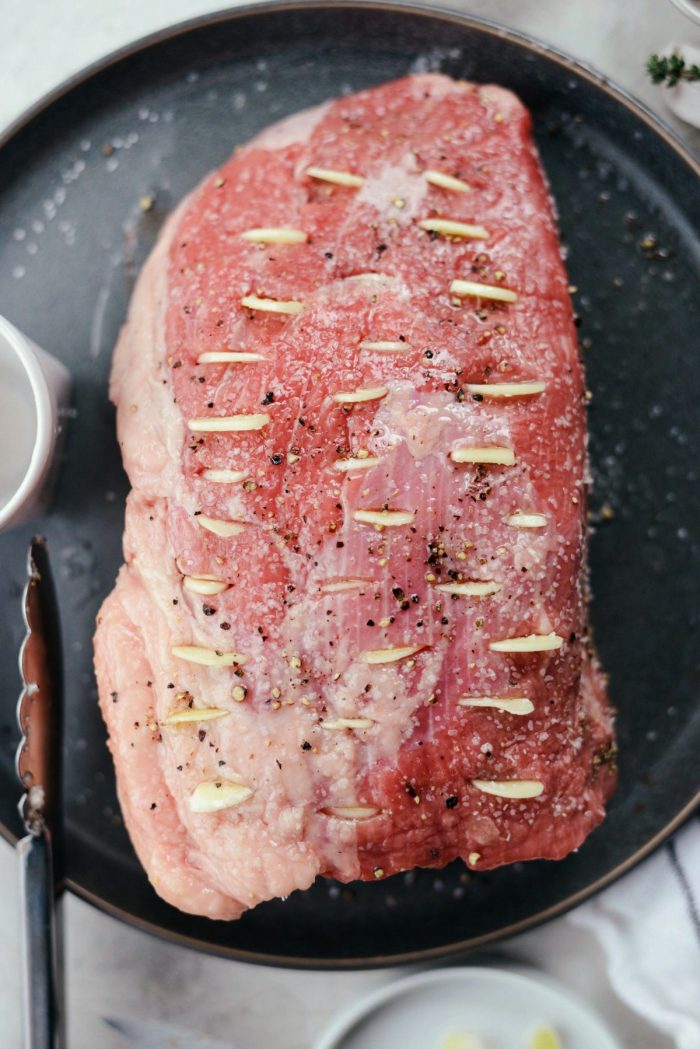 Meanwhile, make the au jus.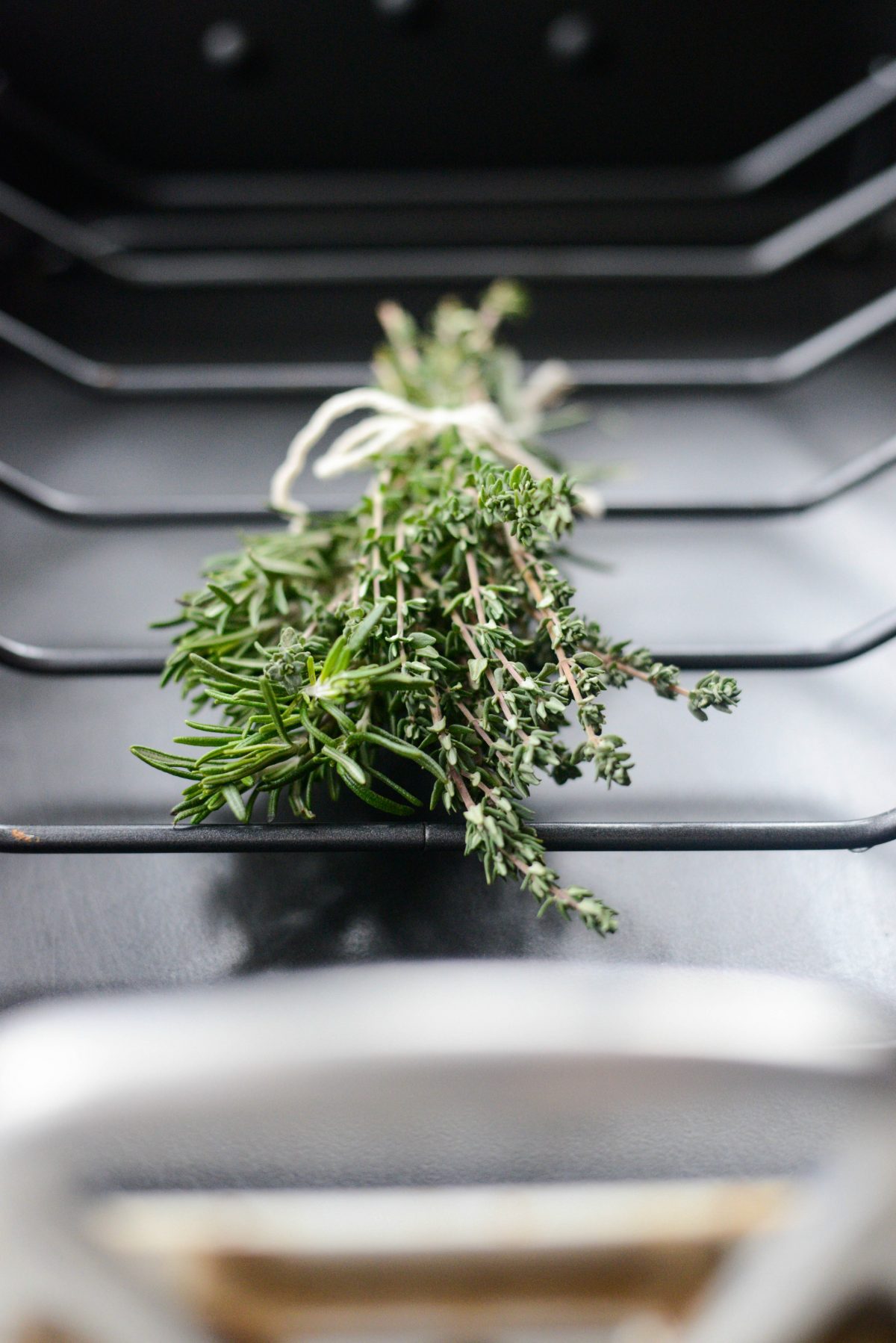 Heat the pan dripping that are in the pan on your stove over medium heat. While whisking, pour the beef stock into the pan along with the tamari. Simmer for 5 to 10 minutes or until hot.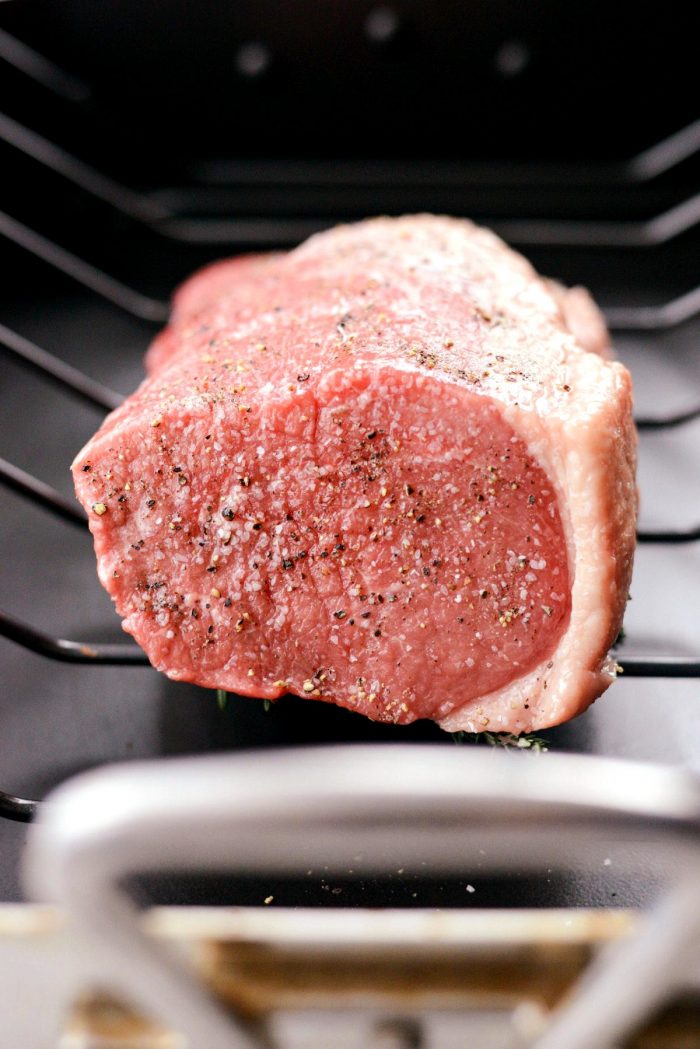 Lastly, roll the roast on its side and remove each one of garlic cloves. Then using a sharp knife to carve thin slices of the roast beef.
Finally, serve with the easiest au jus.
Perfect as is or stuffed into sandwiches.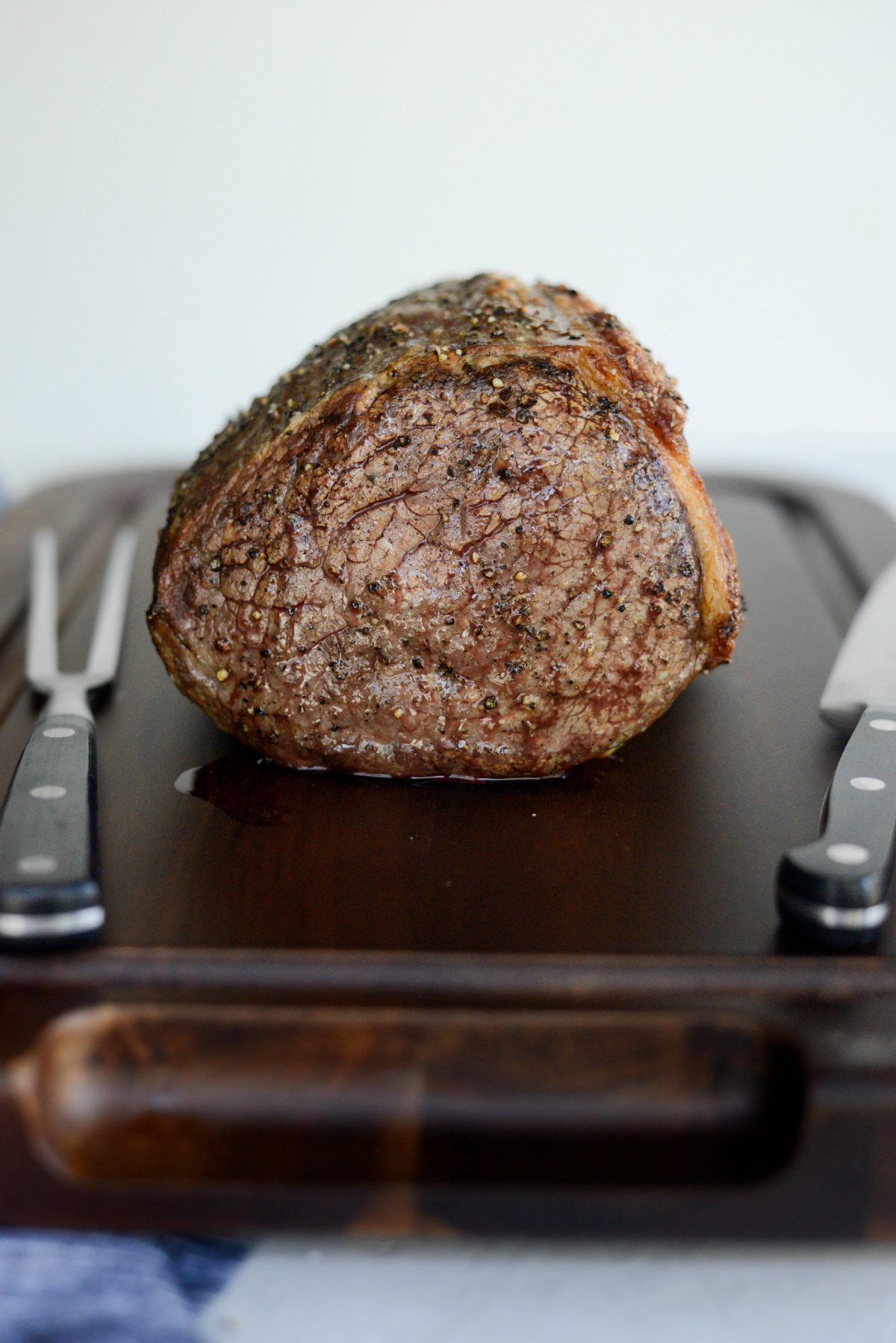 Enjoy! And if you give this Homemade Roast Beef recipe a try, let me know! Snap a photo and tag me on twitter or instagram!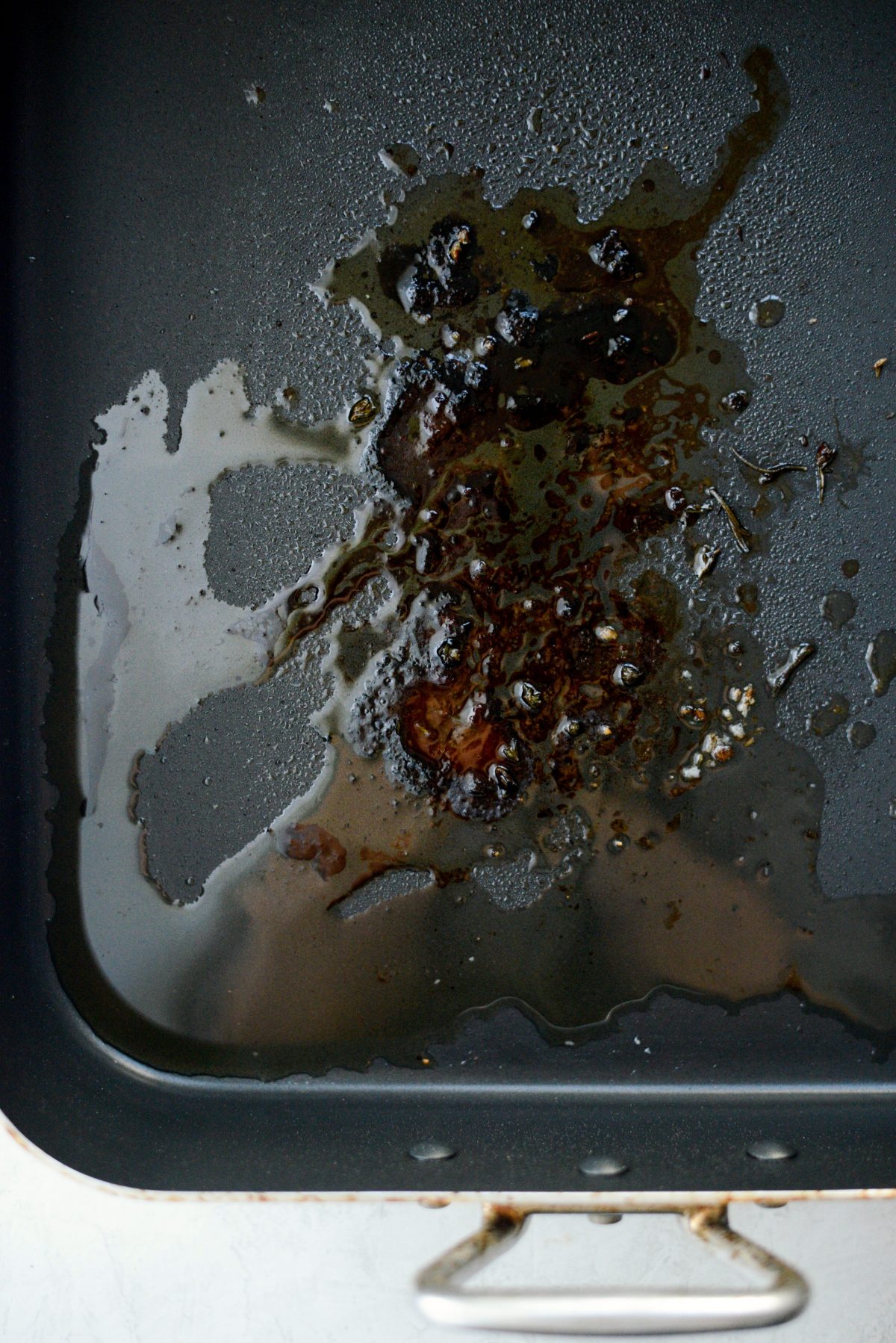 For more information, please see more information about Au jus sauce for roast beef
Detail: 🔗