Ginger juice is a tasty and healthy addition to your morning smoothie or tea! This ginger juice has lots of health benefits plus adds a nice flavor to you drinks!
PIN NOW AND SAVE FOR LATER!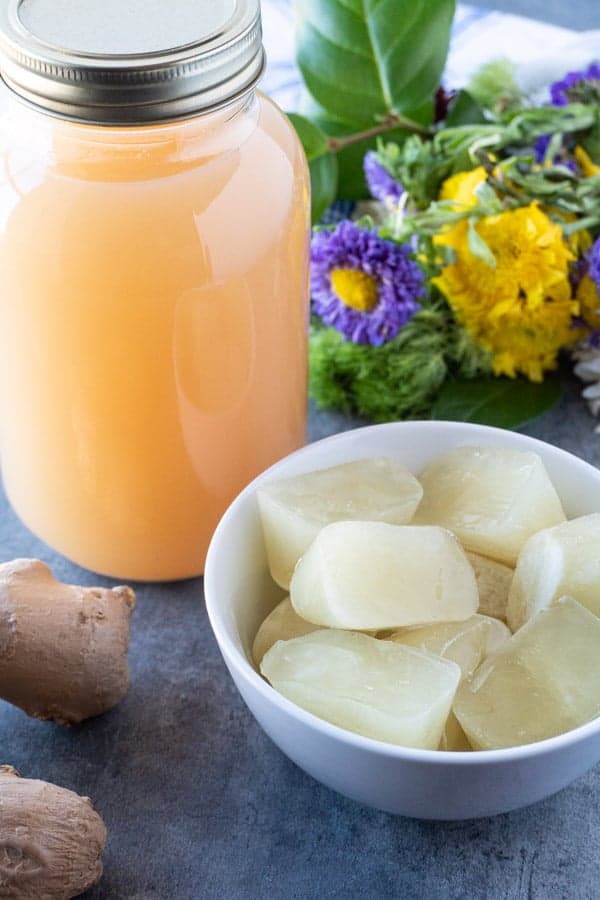 Reading: how do you make ginger juice
How To Make Ginger Juice!
Making ginger juice is really easy. I first started making it because I heard of all the health benefits but then realized I really enjoyed the flavor it added to my tea.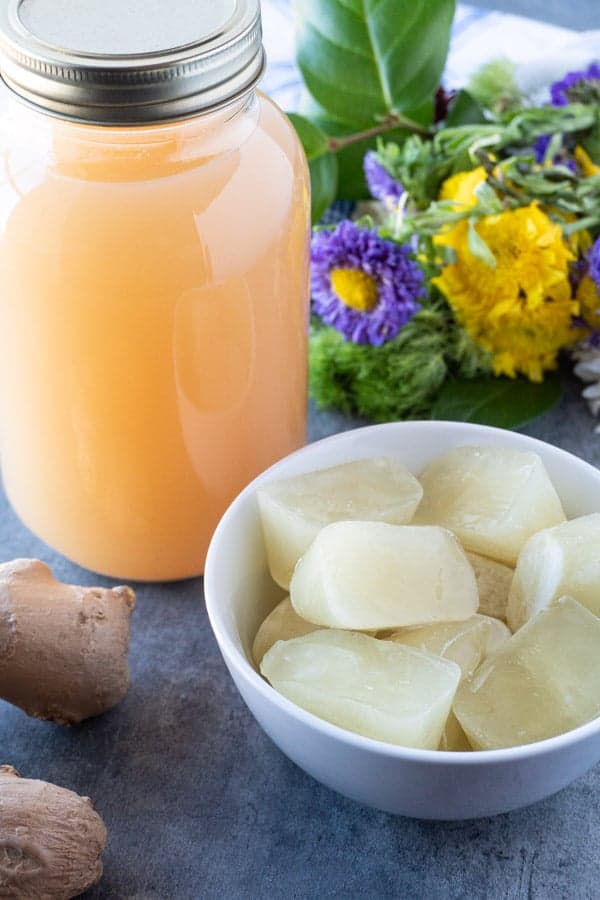 Health benefits of ginger:
Relieve nausea
Is an anti-inflammatory
Helps lower/regulate blood sugar
Help indigestions
Help lower bad cholesterol
Helps brain function
Help fight infections
It truly is an amazing food!
Read more: How to make ginger tea for cold
Making ginger juice is incredibly simple. The most time-consuming part is straining it- that's it!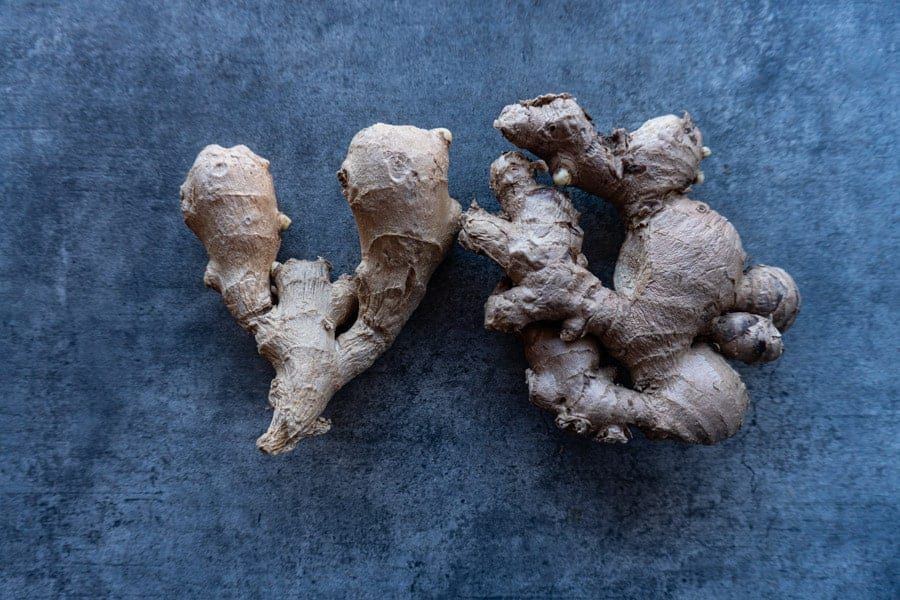 How to make Ginger Juice:
Peel your ginger
Add ginger to a high-powered blender or food processor.
Add 1 ½ cups water to the blender or processor and process on medium high for 30-45 seconds.
Strain the liquid through a mesh strainer.
Dilute the ginger juice to the potency you want.
Enjoy!
How to use ginger juice?
I like to freeze the juice in an ice cube tray then pop an ice cube or two into my tea or smoothies! You can also drink it straight- but I recommend diluting with extra water so it's drinkable, otherwise it will be awfully strong!
You can also use it in soups, or stocks for an added flavor and health boost!
How to peel ginger?
You can use a potato peeler but I really like using a spoon. Hold the spoon facing away from you (so you see the back of it) and press the tip onto the ginger. Scrape the peel away with the tip of the spoon- it will come off really easily!
Read more: How to make coffee with filter paper
I promise this blog isn't going to turn into a healthy blog- I still love my cake decorating, cookies, and brown sugar buttercream too much to give them up!
But I do enjoy exploring some of these interesting food items that turn out to be healthy.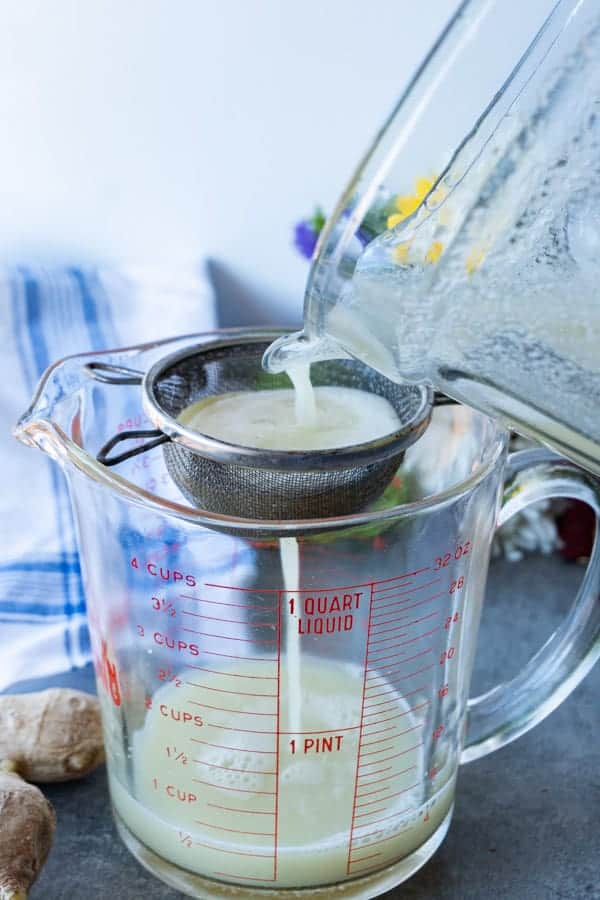 If you are looking for more healthy recipes make sure to check out my homemade almond milk, kale chips, eggplant chips, mini dairy free cheesecakes, and my dairy free orange cream truffles.
Have you tried this ginger juice recipe yet? What do you like to use it in? Let me know in the comments below!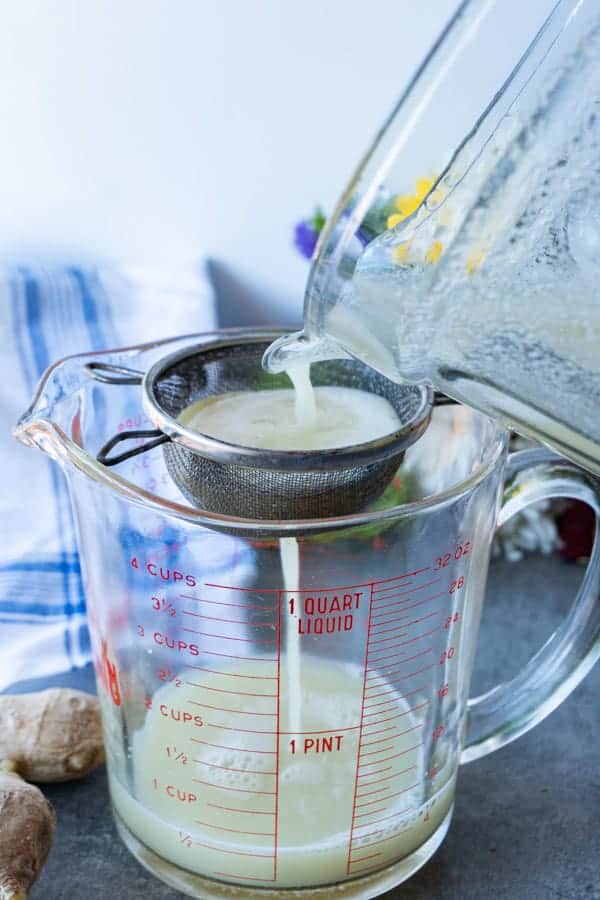 BE SURE TO FOLLOW ME ON FACEBOOK, INSTAGRAM, PINTEREST, TWITTER & SIGN UP FOR MY EMAIL NEWSLETTER!
Read more: how to freeze fresh fruit for smoothies