Air fryer pierogies are not only delicious and crispy but also incredibly easy to make. If you're new to air frying, this recipe is perfect for you. Whether you're looking for a quick appetizer, a tasty snack, or a flavorful side dish, air fried pierogies are a versatile option that won't disappoint. With just a few simple steps, you can enjoy these delectable treats in no time.

Air fryer frozen pierogies with sour cream dipping sauce.
Benefits of Air Frying Pierogi
Air frying pierogies offers a multitude of benefits. Not only does it give you a crisp texture on the outside, but it also keeps the filling soft and flavorful on the inside. Compared to pan frying or deep frying, air frying requires less fat, resulting in a healthier option. Additionally, air frying eliminates the need to thaw frozen pierogies beforehand, making it a convenient and time-saving cooking method.
What are Pierogies?
Pierogies are traditional Polish dumplings that have been enjoyed throughout Eastern Europe for generations. These delightful dumplings are made by stuffing dough with a savory or sweet filling and then cooking them through boiling, pan frying, or, as in this case, air frying. The most common version of pierogies in America is filled with mashed potatoes, often flavored with cheese or onions.
What Kind of Pierogies to Air Fry
While this recipe uses frozen potato and cheddar pierogies, you have the freedom to choose any flavor you desire. Whether you prefer freshly homemade pierogies or store-bought refrigerated ones, they all work well in the air fryer with a simple adjustment in cooking time. The instructions provided here are specifically for frozen standard-sized pierogies, but if you're using fresh or mini pierogies, the cooking time should be reduced accordingly.
Note: Keep in mind that cooking times may vary depending on the brand and model of your air fryer.
How to Cook Pierogies in an Air Fryer
Now, let's dive into the step-by-step process of making perfect air fryer pierogies.
Prep time: 2 mins
Cook Time: 12 mins
Ingredients:
Frozen pierogies
Olive or avocado oil (cooking oil spray or basting with melted butter are also options)
Preheat your air fryer to 390 degrees F (380-400 degrees is fine if your air fryer is not digital).
Toss the frozen pierogies with olive oil until they are well coated. Alternatively, you can lightly coat them with cooking spray.
Place the frozen pierogies in the air fryer basket, ensuring they are spread out in a single layer for optimum air circulation.
Cook the pierogies for 5-6 minutes, then flip each one over.
Continue air frying for another 5-7 minutes, until the pierogies are light golden brown and crispy.
Serve the air fried pierogies warm with your favorite sauce or dip.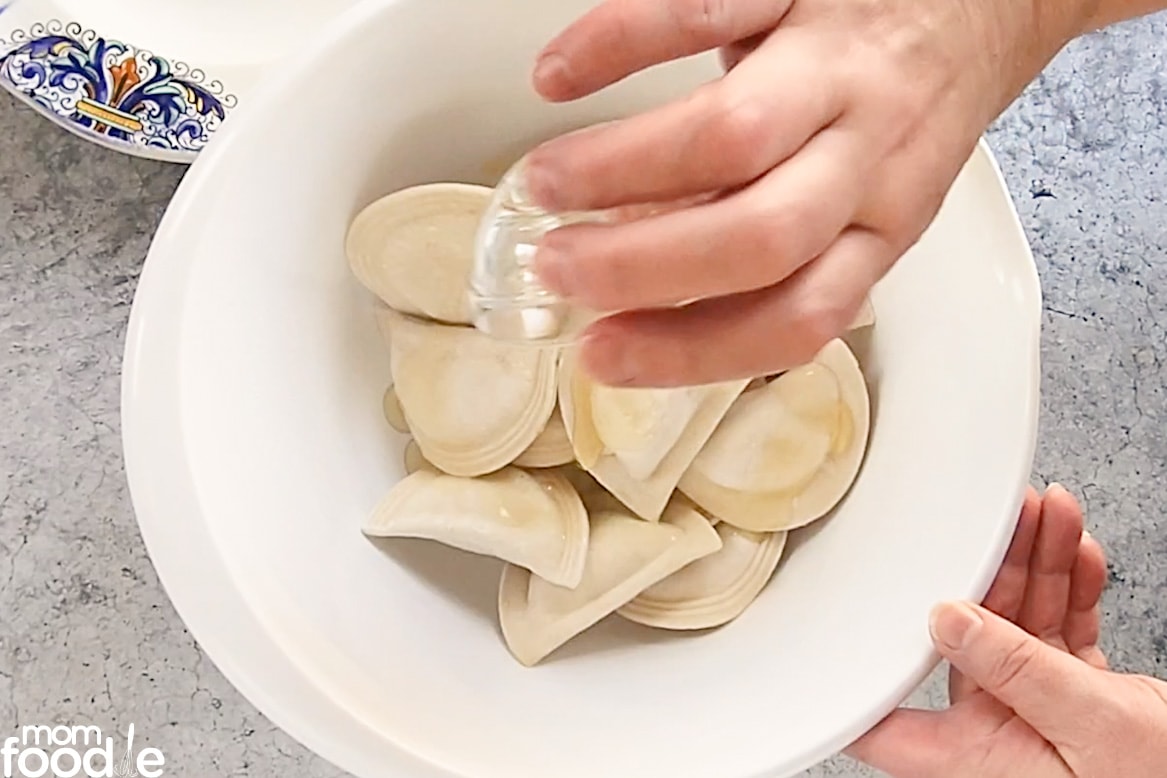 Add oil to the pierogies.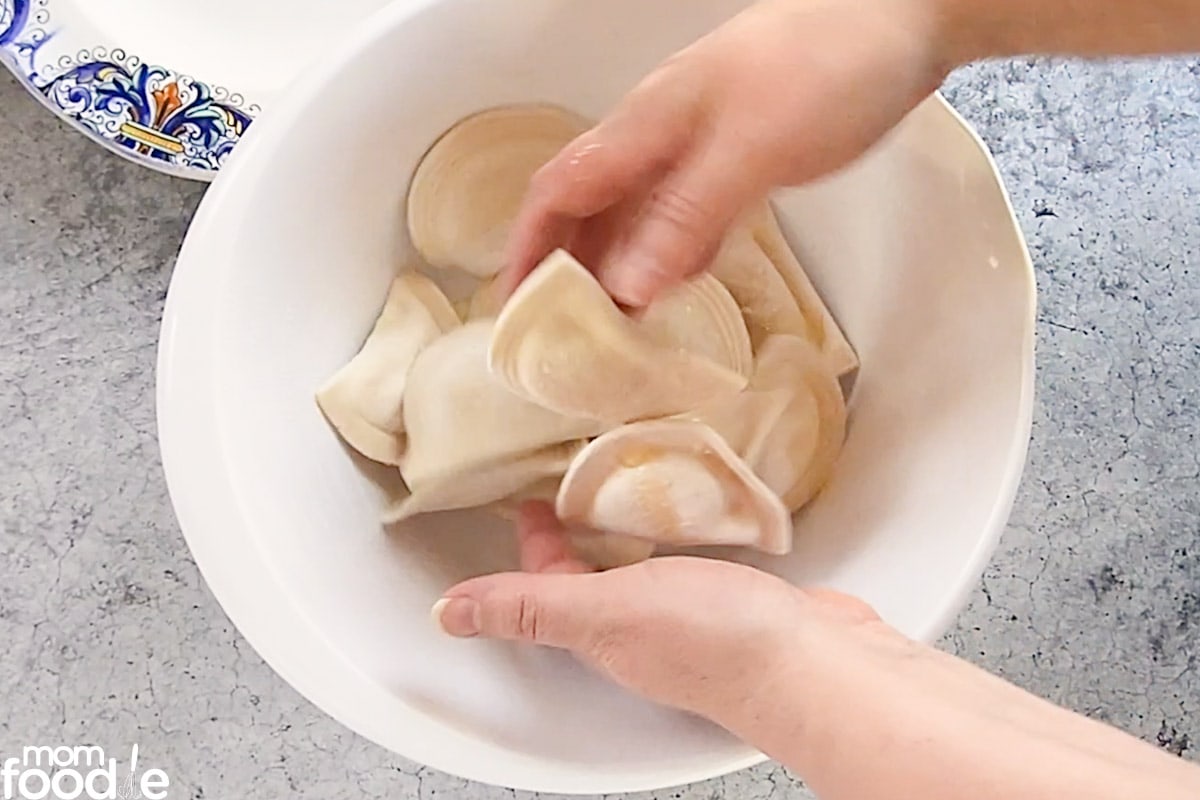 Toss the pierogies to coat them in oil.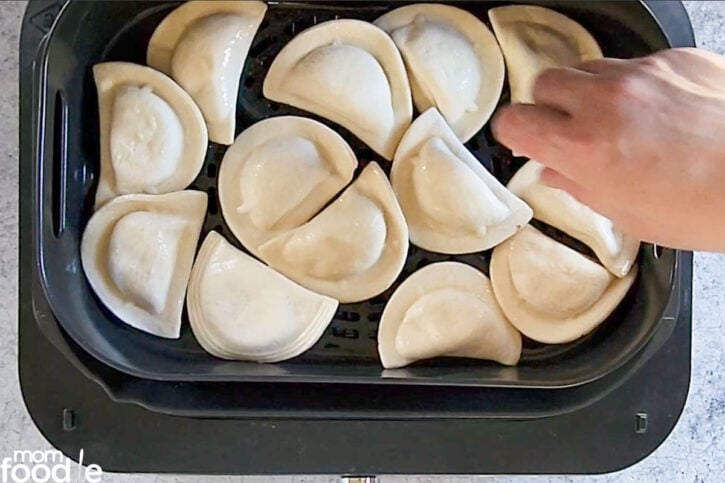 Spread the frozen pierogies in the air fryer basket.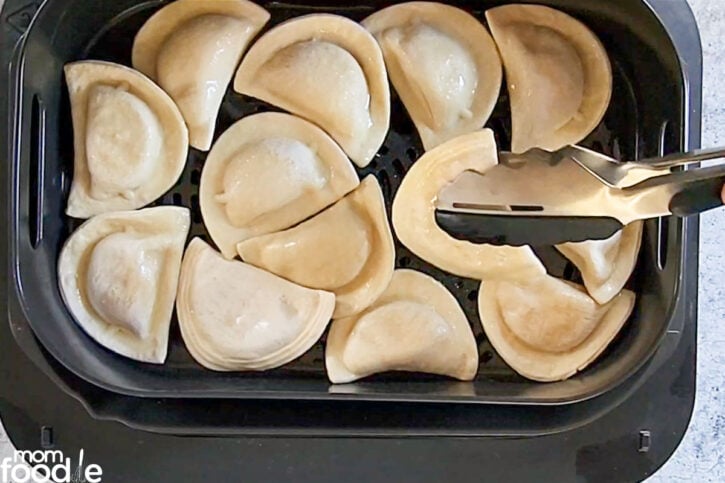 Flip the pierogies halfway through cooking.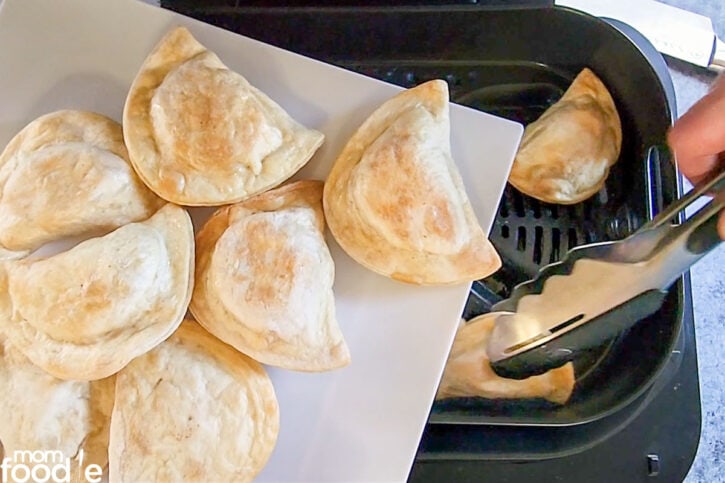 Perfectly cooked pierogies with a crispy exterior and tender interior.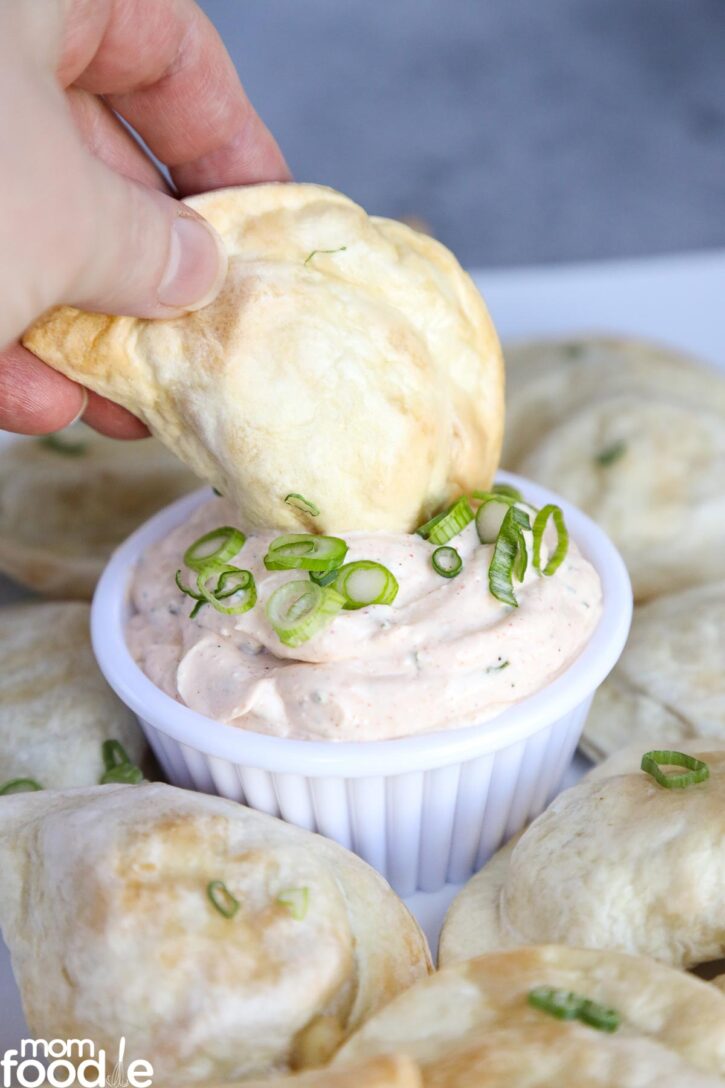 Serving Air Fryer Frozen Pierogies
There are numerous ways to enjoy your warm air fried pierogies. I personally love to serve them with sour cream, especially my seasoned sour cream dip. However, they go well with a variety of sauces and dips, including cheese sauce, creamy sweet chili dipping sauce, marinara, yum yum sauce, ranch dressing, and Greek yogurt dip. For an extra touch of deliciousness, try topping your pierogies with caramelized onions or serving them alongside Kielbasa and Cabbage for a traditional Polish feast.
Explore More Air Fryer Recipes
For more air fryer recipes, be sure to check out the Air Fryer recipes category on Family Cuisine. You'll discover a wide array of mouthwatering dishes that you can easily recreate in the comfort of your own kitchen.
So grab your air fryer, a batch of frozen pierogies, and get ready to savor the delightful crunch and flavor of these air-fried treats. Enjoy!