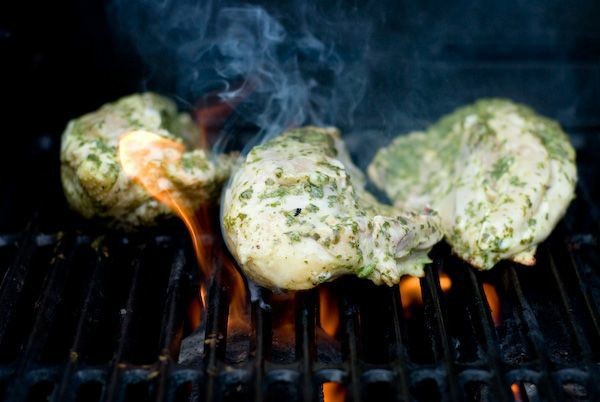 Read more: How To Clean a Flat Top Grill: 10 Easy Methods
Split chicken breasts are one of the hardest meats to grill properly. Grilling with direct heat is the best technique for thinner, boneless cuts of meat because the heat cooks the meat all the way through quickly. The bones in split chicken breasts absorb some of that heat, so it's a little harder to cook the chicken all the way through without drying the outer breast meat. The other challenge is that chicken skin has a lot of fat and we all know what fat does when it drips onto the burner shields. A good squirt bottle with water and a watchful eye is all you need to combat that challenge. By the way, squirting down flare ups is great fun for kids. Put them on a chair at a safe distance and give them the squirt bottle and you've got a grill fire brigade.
Although they are a challenge to cook properly, split chicken breasts are also a little more forgiving if you get the heat too high for too long. The worst thing that usually happens is a burnt skin and/or underside (bones). Some would argue that charred chicken skin is a delicacy, which by the way is a great excuse for the next time you burn that skin!