Barbecues are great. They're a nice time to enjoy the company of family and friends, and also to enjoy some nice food. However, those foods also have a lot of grease and fat, so over time you may end up with the need to clean BBQ grease off the concrete floor.
While grilling meat, the fat can end up boiling and making some diminute explosions. They are usually small, and it's rare for some drops to reach outside the grill. But over time those small stains build up, and you end up with some visible dark stains around your grill.
Reading: How to remove grill grease from concrete
So, if you want to remove that stain and clean up your concrete floor, this article contains some simple ways to do that.
Some ways to clean BBQ grease off concrete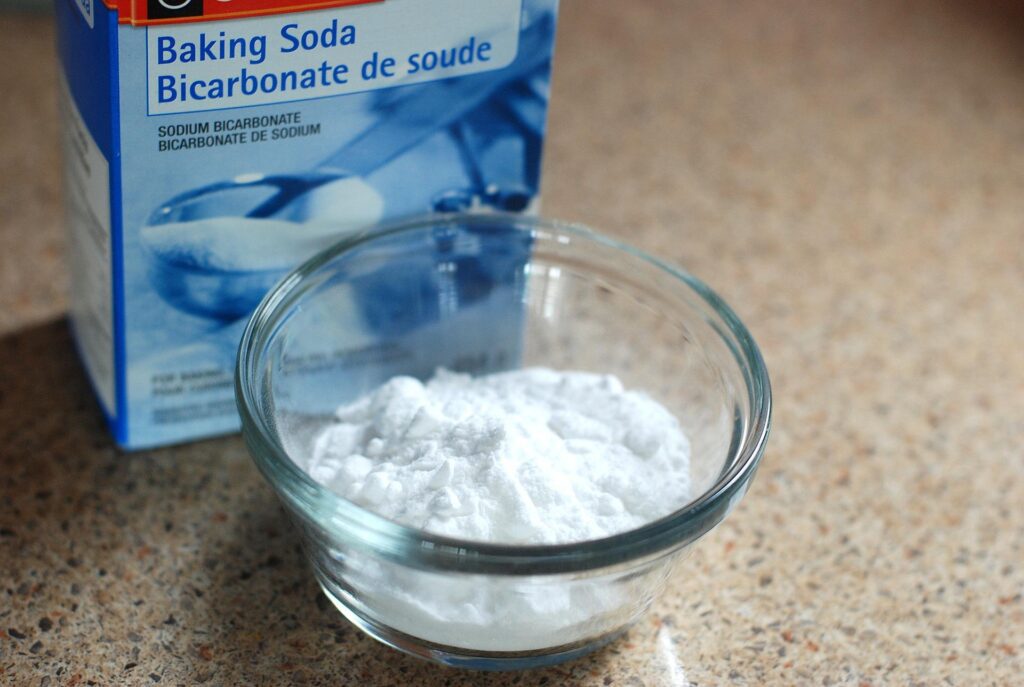 Concrete is sturdy, which means it can handle many different cleaning methods. So you are free to choose from the methods below, depending on what you feel comfortable using and what you have at home.
Method 01 – Dish soap
If you feel that the grease stain is rather new, or if it appeared suddenly, you can cleaning it up by using dish soap.
Dish soap is excellent at breaking down fat, which makes it a good choice for the task. You can pour it over the stain mixed with some water, then scrub it until you manage to remove the stain.
This works better if the stain is new, because that means there wasn't a lot of time for the grease to seep into the concrete pores.
When grease gets drawn into the concrete, dish soap becomes a bit less effective, because it would be more difficult to take it out of the pores. For these cases, you may want to try method 03 or 04.
Method 02 – Degreaser
Degreasers are substances that are specialized in removing grease, and may be a good choice in this situation too, especially if you did not have much success using dish soap.
Read more: The top 10+ how to grill corn with the husk on
However, degreasers are composed of many different kinds of strong substances, as it's meant to remove stronger kinds of grease, like motor grease and motor oil, and isn't as environmentally friendly as other methods.
Many of them aren't suited to clean concrete too. Many degreasers are designed to clean machines and other kinds of metal equipment, so be careful when choosing one. Otherwise, there is the risk of replacing the stain with a different one.
As they are more toxic than the other methods, you should also wear protective equipment. The packaging contains instructions on usage and required equipment, and should be followed in order to avoid health hazards.
Method 03 – Baking soda
If the stain is not new, using baking soda may be a better option. Using baking soda is a nice, safe and effective way to clean BBQ grease. But it requires more time than the previous methods.
To use it, you need to have rather large quantities baking soda. You'll need to pour it on the grease and let it sit there for half an hour. Do not pour water or other liquids. Leave it dry, as it will draw out the grease from the concrete, as by now it must have lodged itself deep inside its pores.
Afterwards, get a nylon scrub, wet it, and put some dish soap onto it. Use it to clean out the baking soda. Do so until you manage to scrub all of the grease away, using more dish soap as needed.
When you're content with the results, just rinse it all away with water, taking care not to let the grease sit somewhere else in the concrete. Then just let it dry naturally, and it should be much cleaner.
Method 04 – Cola and cat litter can also clean BBQ greaser off concrete
A rather unorthodox method, this one is an interesting alternative to using baking soda, in case you have some bags of cat litter and bottles of cola to spare
Cat litter
Like the baking soda, dry litter sand is capable of drawing humidity, hence why it's used in litter boxes.
Read more: Is dark roast coffee less acidic
To use it, pour it over the stain, then walk over the litter to force it into the concrete. This will draw out the grease, so you may want to do it using some older shoes or find some other way of applying that pressure.
Do this for some time, then sweep away all of the litter and put it into a bag.
Cola
Now it's time to use the cola. Cola is a bit infamous for being easily able to remove dirt and rust from many surfaces, while also being a good-tasting drink. This is because it uses some different kinds of acid to give it a slightly acidic taste, like phosphoric acid and citric acid.
After you remove all of the litter, pour the cola onto the stain and use a nylon scrub to scrub it. Scrub all over the stain, then let it sit for about 20 minutes, pouring more cola onto it if it starts to become dry.
Afterwards, just rinse it away with water, and the grease should have be washed out.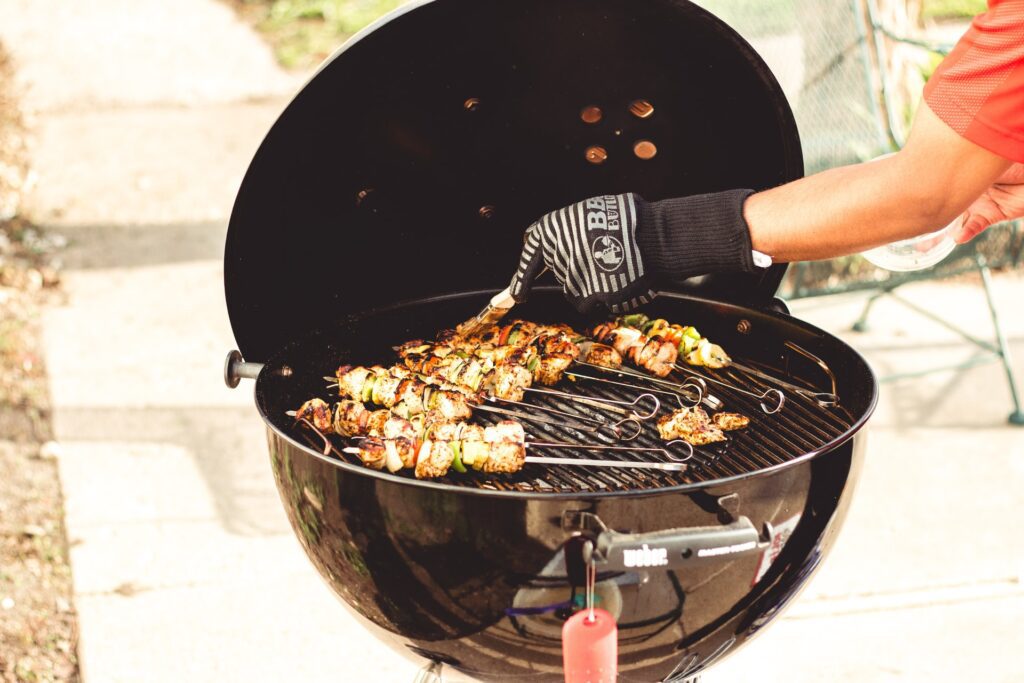 Do you want a professional finish?
While it can be rather simple to clean up BBQ grease off concrete by yourself, that's normally not the only problem you have to deal with.
If the grease stain has been growing and drying out for a while, then there are probably other stains accumulating on your concrete floor. Dirt, mold, mildew and others may also be present.
If you just clean that spot, it can seem too clean, which will make it look like it has a bleach stain.
And if you use concrete pavers, it can be even harder, as you will also have to worry about the gaps between them.
If you use concrete pavers, here at JS Brick we have over twenty years of experience with pavers and can help you out. If you live in or near Sarasota County, FL, call us at +1 941 586 9140! We would be happy to help you.
Read more: how to cook raw shrimp on the grill | Family Cuisine
For more information, please see more information about How to remove grill grease from concrete
Source: https://jsbrickcorporation.com/how-to-clean-bbq-grease-off-concrete/