Super-Easy Shrimp Stir-Fry for Clean Eating Meal Prep!
The third recipe in our FOUR part series featuring FOUR different, but completely interchangeable Stir-Fry (meal prep) recipes.
They are each made with LOTS of veggies + a simple delicious homemade stir fry sauce that you make just once and can use for all four recipes!
Makes 2-3 servings
Ingredients:
1 lb shrimp, peeled and deveined
1 Tbsp avocado oil, or olive oil
sea salt and fresh ground black pepper, to taste
2 med-large, crisp zucchini, chopped
1 red bell pepper, sliced
1 yellow bell pepper, sliced
Homemade Stir-Fry Sauce:
1/4 cup Bragg's liquid aminos, low sodium soy sauce, OR coconut aminos(my favorite is the coconut aminos)
1 Tbsp raw honey
2 cloves fresh garlic, grated
1″ fresh nob ginger, peeled and grated
1 tsp chili flakes (optional)
1 Tbsp sesame seeds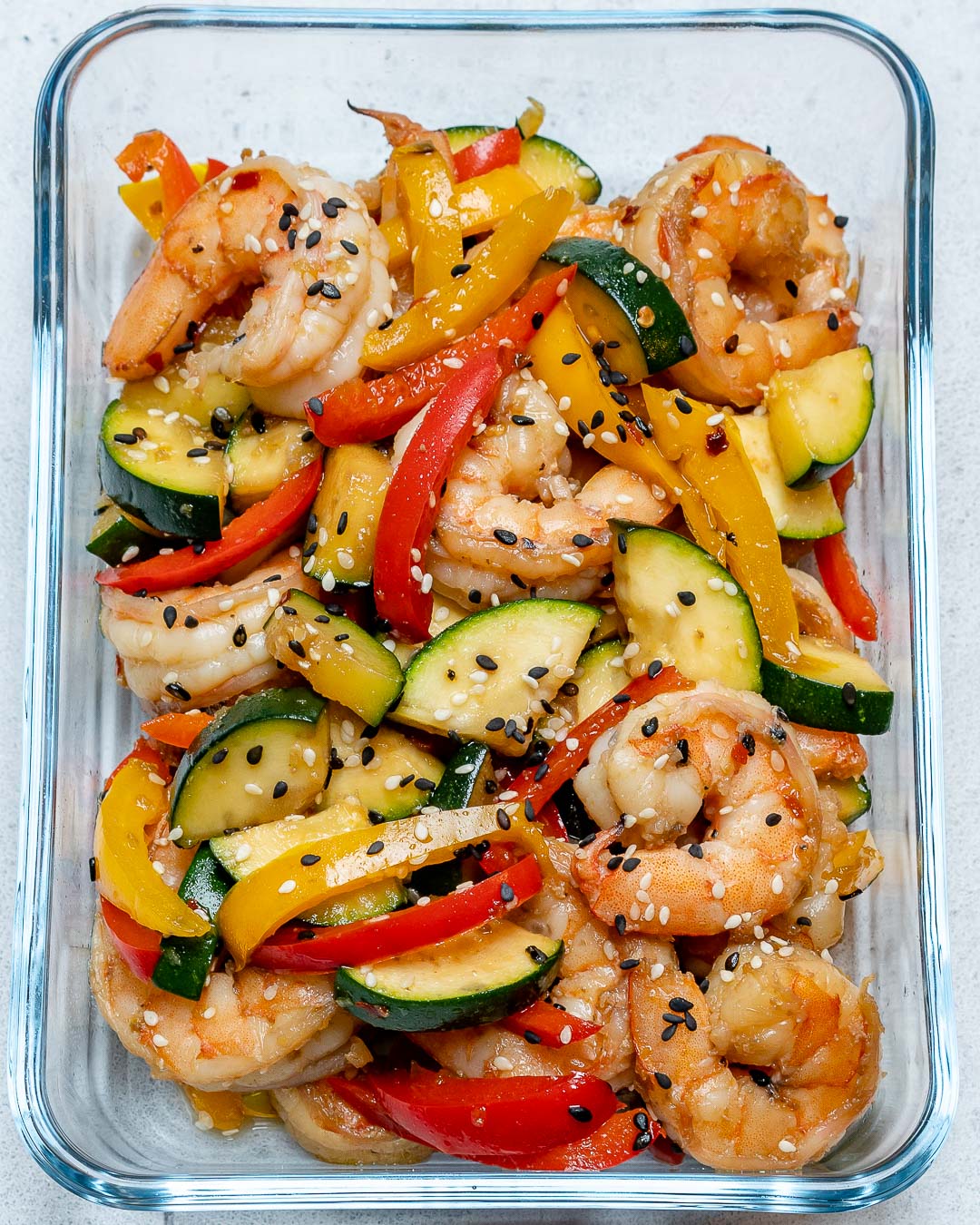 Instructions:
In a small bowl, whisk together all sauce ingredients.
Heat oil in a large skillet or wok over medium-high heat. Add in the shrimp then cook, stirring occasionally until cooked through, about 3-4 minutes.
Stir in the veggies and cook for 2-3 minutes more.
Pour your sauce over top and stir to coat the shrimp and veggies.
Serve immediately over brown rice, cauliflower rice, or quinoa. OR
Keep refrigerated in airtight containers for up to 4-5 days or freeze for up to 2 months.
Enjoy!
❤Rachel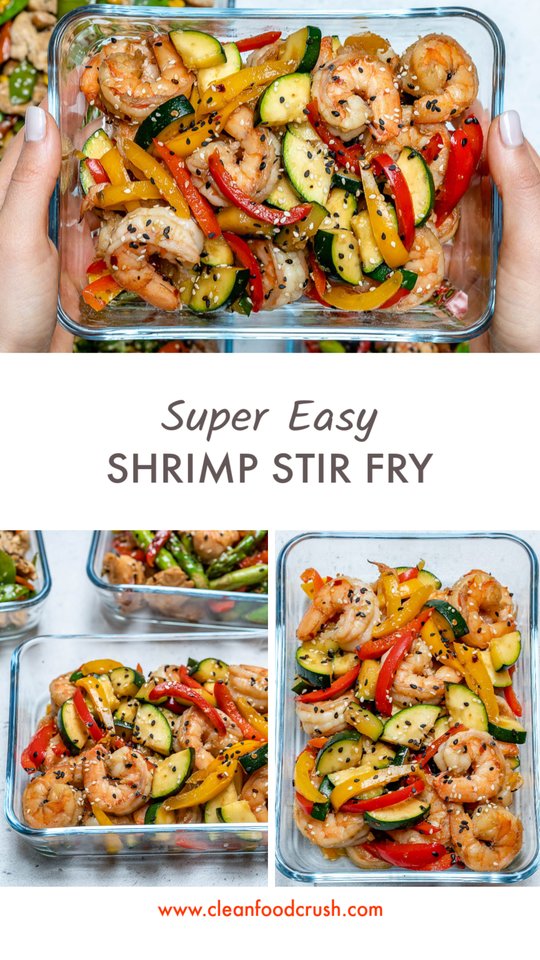 Reading: how to clean shrimp for stir fry
Here are All 4 Stir-Fry Recipes for You!
Super Easy Chicken Stir Fry
Super Easy Beef Stir Fry
Super Easy Shrimp Stir Fry
Super Easy Turkey Stir Fry
Read more: how to make shrimp stir fry with uncooked shrimp | Family Cuisine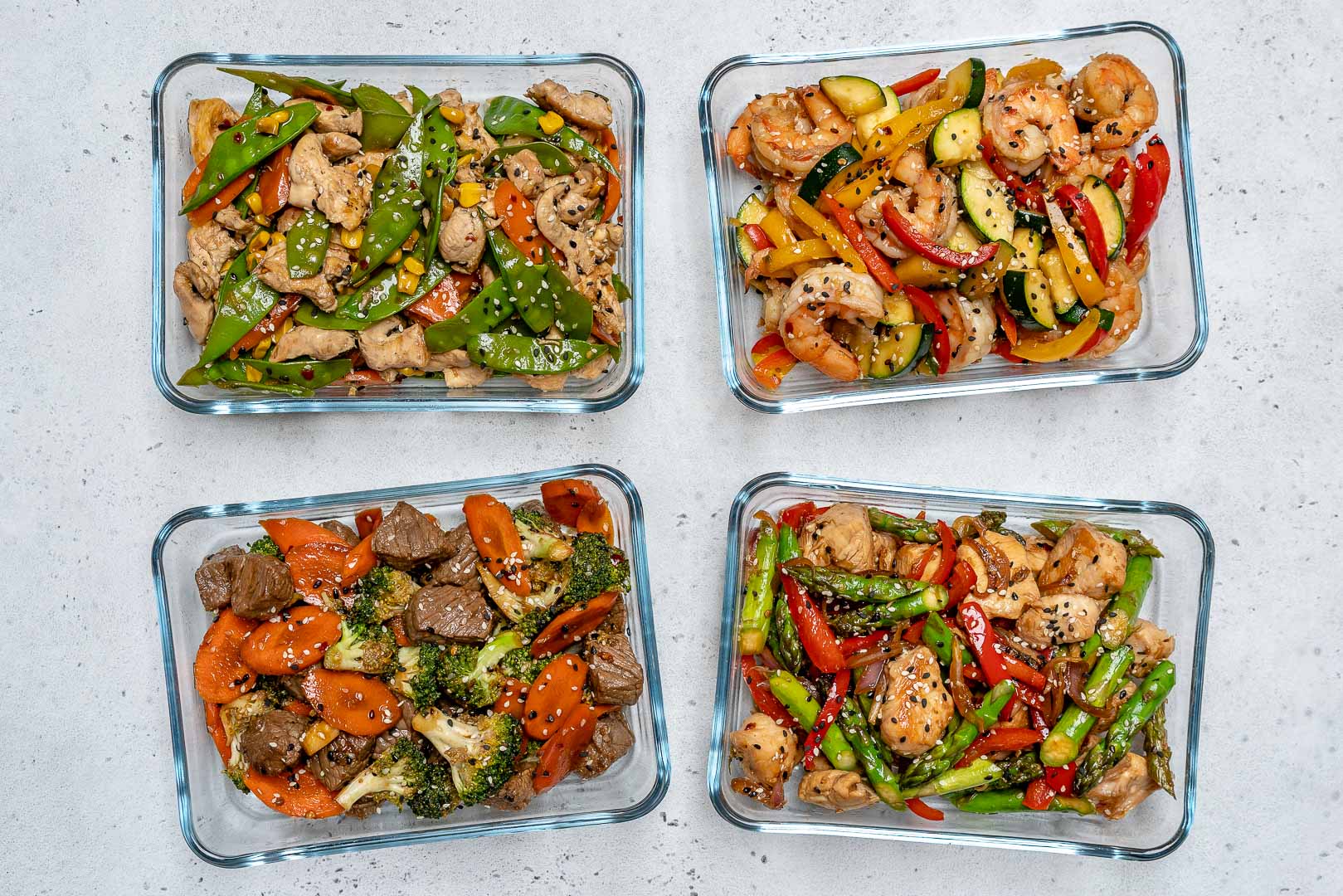 Leave a Comment Below: