This post may contain affiliate links. See my privacy policy for details.
I bet that many of you have an new Instant Pot and want to learn how to cook a roast in your Instant Pot! My favourite thing to cook in my Instant Pot is an excellent roast so read on to learn how and see some recipes!
Reading: Can you cook a pot roast in an instant pot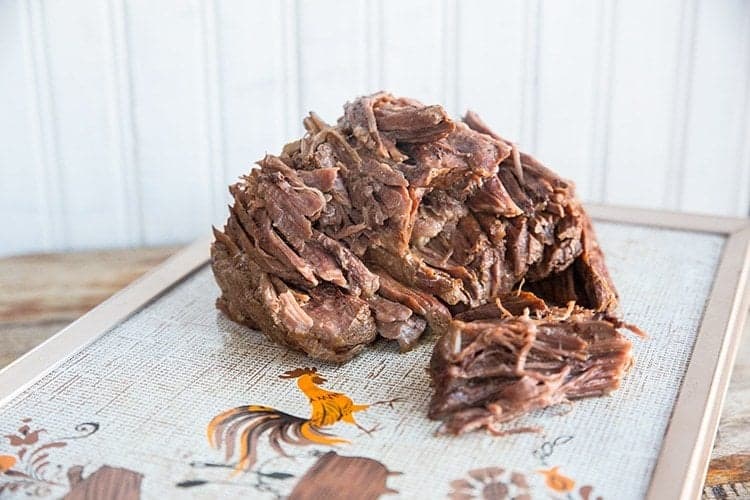 This is the BEST Way to Cook a Roast in your Instant Pot!
Raise your hand if a good blade or chuck roast is your favourite roast beef to make.
Me, me and me again.
There is nothing like a long, slow cooked chuck roast where the fat melts away and leaves you with tender, juicy bits of delicious beef. It also is fantastic that you can cook it for a good 9-10 hours in a crockpot.
Who bought themselves an Instant Pot this past year?
While they have been around for a while, I think that NOW they are really becoming mainstream, as in not only food bloggers have Instant Pots, that type of mainstream. I bought mine last summer when they were on for an incredibly cheap price on Prime Day and I swear that it hasn't left my counter for more than three days since then.
The very first thing that you need to learn is how to make a blade/chuck roast in your Instant Pot. Seriously. You will thank me for this later.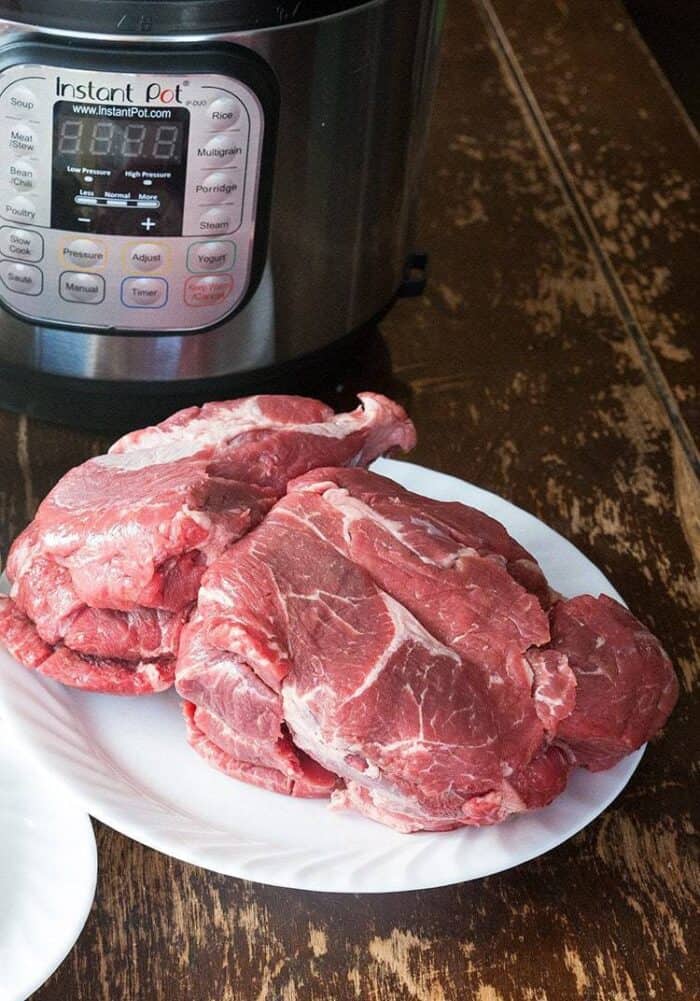 Read more: Dutch Oven Pot Roast – Real Housemoms
If you use a slow cooker/crockpot, you need to own one of these. I kid you not, I can't remember the last time I was so happy with an appliance. The ability to cook a blade/chuck roast in your instant pot in 120 minutes thanks to the high pressure option is incredible. I was running late that day and had these two roasts that I had picked up to make for supper. I put them on at 4 pm and we were eating by 6.
CRAZY AMAZING THIS INSTANT POT IS.
Sorry for the Yoda talk there briefly.
However, cooking those two blade / chuck roasts in the Instant Pot at the end of a very busy day was a lifesaver. I popped them in, threw some ingredients on top ( in the recipe below) and we were eating the best blade roast ever.
What usually takes a day in the slow cooker was achieved by the high pressure setting on my Instant Pot in two hours.
I usually make two roasts so that I have leftovers to eat all week, because there is nothing like leftover blade roast with eggs on top for a massive protein hit in the morning for breakfast.
Leftover blade roast is amazing on salads, in sandwiches and just by itself. I always make sure to make extra!
It looks like there are some great deals on the Instant Pot right now!
US friends:
Read more: Remarks by President  Biden at the White  House Correspondents Association  Dinner
Instant Pot on Amazon US
And for my Canadian friends:
Instant Pot on Amazon Canada
I honestly don't know how I used to live without my Instant Pot. I use it for slow cooking, I use it for soup at least once a week ( the high pressure cooks soups in a SNAP! Love it!) and now this whole Best Blade Roast Ever in the Instant Pot? Ugh. In love. I've been trying to convince my mom and sister that they need an Instant Pot and I think after my mom saw how quickly it cooks a roast, she's on board.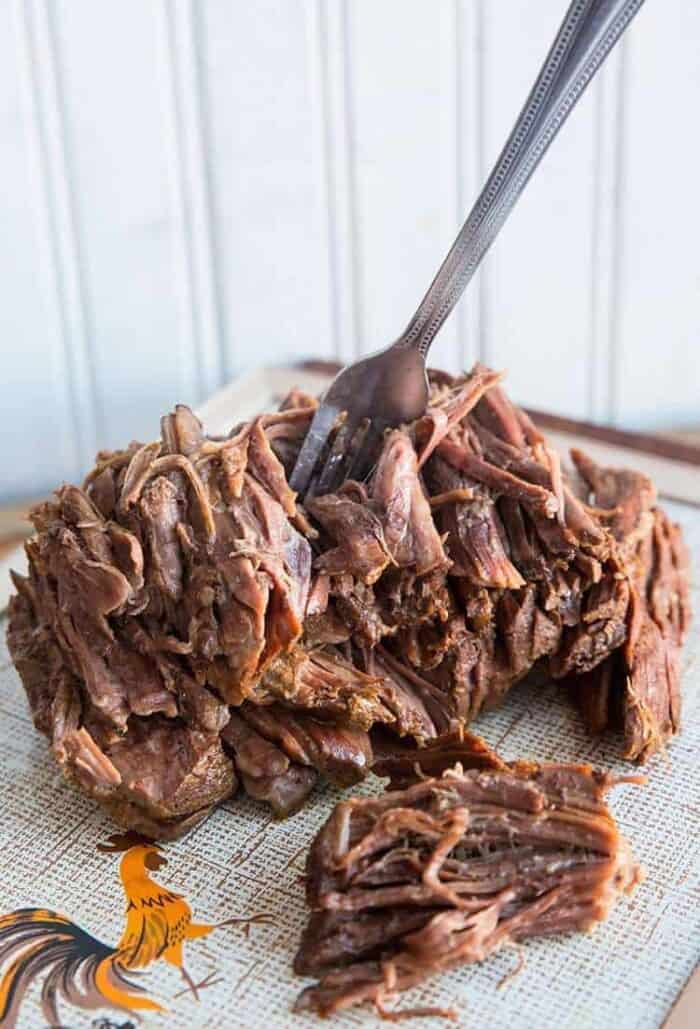 How to Cook a Roast in the Instant Pot Tips & Tricks
You really do need to cook a blade or chuck roast for 120 minutes. Blade and chuck roasts are very tough and have fibers that absolutely need to be broken down by cooking, and cooking for a long time. Theses roasts take 8-10 hours in the crockpot, so 2 hours in the Instant Pot is definitely the way to go!
You need liquid and not just liquid you need DELICIOUS liquid. Food can be a bit bland when pressure cooking so you need to spice up!
If you have a roast that is from a quality butcher, you can try cooking it at 90 minutes. Grocery store roasts are generally lower quality. Play it by ear based on the meat quality of the roast you are cooking.
Thick roasts may need to be cooked a little longer as it's thickness that determines how those fibers are going to break down inside.
Just writing this post up makes me want to make this roast again. It's similar to that Mississippi roast in the fact that I use a package of dry Ranch dressing in it, but there's no peppers. Trust me, the dry Ranch dressing makes this delicious!
Happy cooking everyone!
Love,
Karlynn

PIN THIS RECIPE to your DINNER RECIPES Board and Remember to FOLLOW ME ON PINTEREST!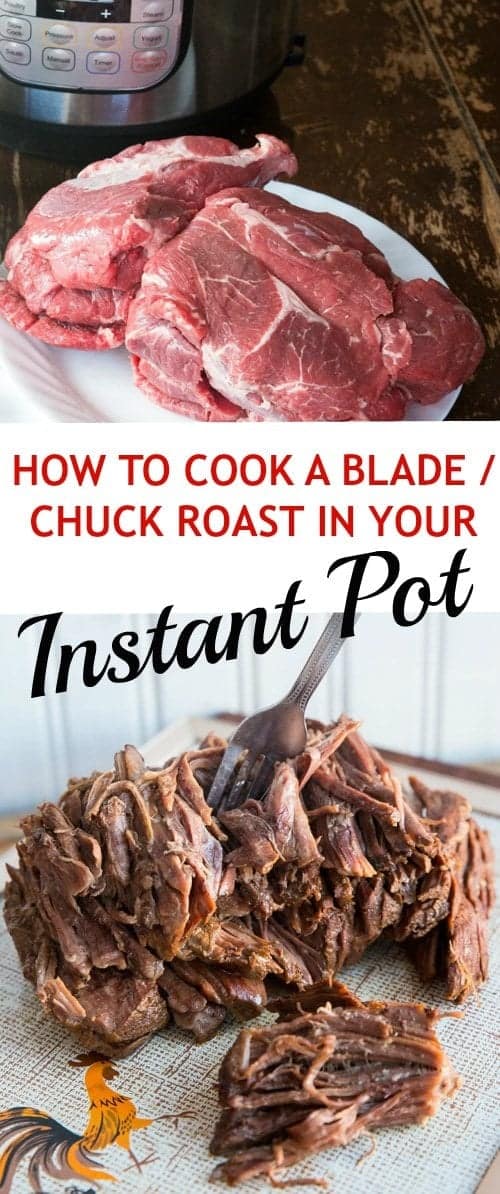 Read more: The top 10+ center cut pork loin roast boneless
For more information please see the list of Can you cook a pot roast in an instant pot
Source: https://www.thekitchenmagpie.com/how-to-cook-a-roast-in-your-instant-pot/