This post may contain affiliate links. See my privacy policy for details.
How to cook a perfect top sirloin roast or a sirloin tip roast! Both types of sirloin roasts can be tough to cook properly, so here is a way to cook it so that it's tender and delicious!
Reading: Sirloin tip roast in oven recipe
For more great beef roast dinners, why not learn how to make this Herb and Garlic Stuffed Eye of Round Roast Recipe? Or this Classic 3 Ingredient Slow Cooker Pot Roast instead?
Perfect Top Sirloin and Sirloin Tip Roast
Sirloin is an infamously tricky piece of meat to cook properly. It has an unfortunate tendency to rcook id not done right and taste like tough, chewy shoe leather.
The trick, however, is to get the temperature right. You want to carefully control the temperature the meat cooks at, both to help control browning and to ensure it doesn't overcook.
Some deliciously insulating and flavorful seasoned butter and a handy instant-read thermometer should be all you need to make a delicious and hopefully entirely edible top sirloin roast.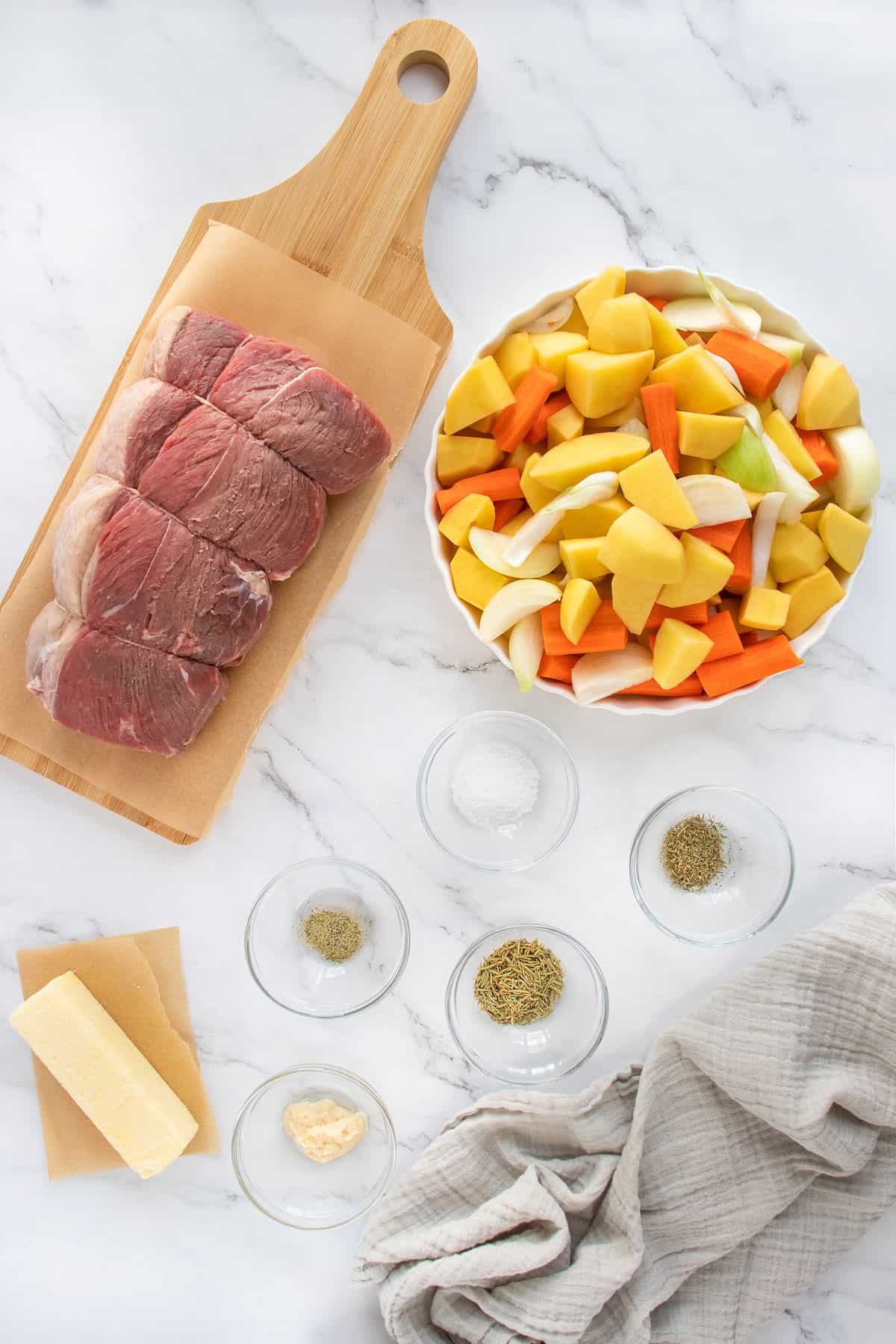 Top Sirloin or Sirloin Tip Roast Ingredients
Make sure you look at the recipe card at the very bottom for the exact amounts so that you know exactly what to buy for this recipe.
Sirloin roast – sirloin tip or top sirloin both work in this recipe
Butter
Some of your favorite seasoning
Carrots, potatoes, and onions cut into large chunks
How To Make a Top Sirloin or Sirloin Tip Roast
Prepare your sirloin roast by removing it from its packaging at least one hour in advance
Combine the butter and seasoning together
Cover the top of the roast with the butter mixture
Place the vegetables in the bottom of the roasting tray, and roast at 450 Fahrenheit
Turn the temperature down to 325 Fahrenheit, and then cook until your sirloin roast hits 10 degrees before you reach your desired temperature
Aim for between 120 and 140 Fahrenheit, and once you are 10 degrees before that, remove and let cool for 20 minutes before serving
What Seasonings To Use For This Recipe?
The seasoned butter is really the key in this recipe. It not only flavors the meat with some tasty butter, but it also helps keep the meat moist and enjoyable.
You need to pick a really good seasoning blend to help flavor it; however, other the meat will end up tasting like nothing but butter.
Read more: Air Fried Corn on the Cob
Despite how good that might sound, some kind of flavorful spice mix is necessary; any of the pre-made mixes at the supermarket work great here, such as garlic and herb or even just plain Italian seasoning.
Feel free to play around with your own preferred blend of seasonings as well – mix some dried garlic and a few different dried herbs, or just take any kind of seasoning that you like and mix it all together!
Tips and Tricks for CookingTop Sirloin and Sirloin Tip Roast
Almost any sirloin roast is basically guaranteed to end up overcooked and tough unless you use some really good temperature control.
First of all, the amount of time your sirloin roast will spend in the oven is going to entirely depend on its weight. You want to cook for about 20 minutes per pound of the meat, but that is also going to depend on the quality of your oven and how well it evenly distributes its heat.
The idea behind setting the oven really hot and then reducing it to 325 is that it lets the outside brown really nicely without burning, and then the remaining lower temperature can help the meat to more gently come up to the proper internal temperature.
The final temperature you want for your roast is going to entirely depend on what kind of meat you want.
For a nice rare top sirloin roast, aim for the final temperature to be around 120 Fahrenheit. For a more tender medium-rare, shoot for about 130 Fahrenheit.
Of course, you want to be pulling it from the oven and resting it a full 10 degrees before your target temperature. Don't worry about accidentally undercooking the meat when you pull it out early; the carryover heat will continue to cook the roast as it sits, resulting in perfectly cooked beef every time.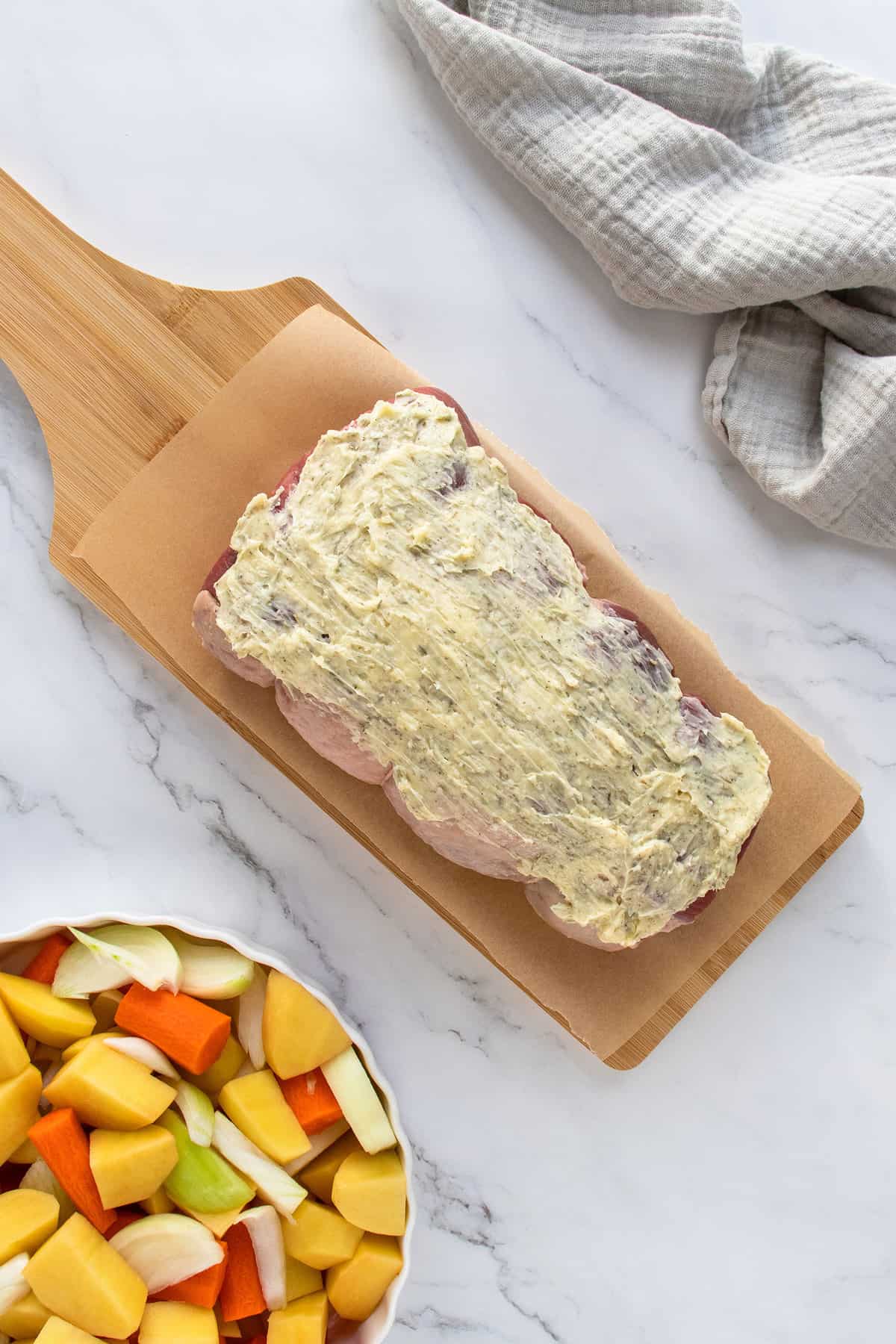 Temperature Guidelines for Roasting Sirloin
Prime Rib Roasting Internal Temperatures
Read more: How Does a Pellet Grill Work
Blue in the middle– 110 degrees – when the middle of the roast still "quivers"
Rare- 120-125 degrees in the middle
Medium-rare– 125- 135 degrees in the middle
Medium – 135- 140 degrees in the middle. You usually don't want it cooked this much as you lose the tenderness that prime rib is known for.
Medium Well-140- 150
Well-done– 155 +
Looking for more delicious Beef recipes? Try these out:
Instant Pot Mississippi Pot Roast
Corned Beef and Cabbage
Christmas Dinner: How To Cook a Prime Rib Roast
Enjoy!
Love,
Karlynn
Read more: List of 10+ what can you cook in a roaster oven
PIN THIS RECIPE to your DINNER RECIPES Board and Remember to FOLLOW ME ON PINTEREST!
For more information please see the list of Sirloin tip roast in oven recipe
Source: https://www.thekitchenmagpie.com/how-to-cook-a-sirloin-roast/