Honey Lemon Garlic Chicken with a crispy skin and a sweet, sticky sauce made up of ingredients you have in your kitchen cupboard!
The perfect chicken dinner filled with zesty and sweet flavours, you will love this Honey Lemon Garlic Chicken!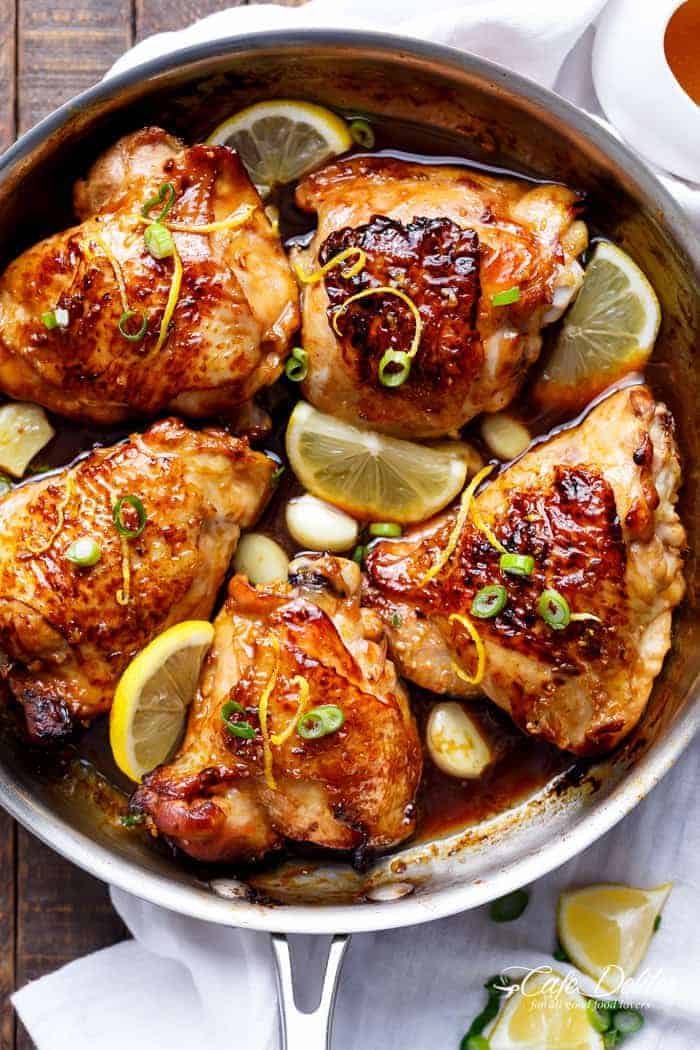 Reading: how to cook chicken sauce
Chicken Recipe
Read more: How To Make Shrimp Stir Fry | Family Cuisine
Pan fried first to get that crispy skin, then baked to cook them all the way through, this is one of those chicken dinners you'll be forgiven if you make it once a week. Plus, the optional bonus of making more sauce on the stove top, until it thickens and caramelises in its special honey way, for extra drizzling to serve. I've made this as easy as I can for those rushed weeknights. It's literally a case of whisk everything together, bake and done!
Honey Garlic Sauce
I'm not going to lie here. Every time I make this sauce, I'm caught between stirring it and blowing it like my life depends on it, trying to cool it down so I can keep drinking it from a spoon. Yes, I shamelessly admit this happens straight out of the pan. The problem when finally making it for my blog is, I had husband and children behind me, breathing down my neck waiting for me to finish.
Lemon Chicken
Now, there was a time we tried Honey Lemon Chicken, and while it's nice and all, adding garlic to the recipe just takes it to a whole other level of flavour. The chicken is juicy, the skin comes out crispy and sticky all at the same time. And let me just add, I have a lot of time for sticky chicken. Much like these Sticky Thai Chicken Wings.
Read more: how to make golden curry sauce | Family Cuisine
This is one of our dinners that you'll see me running into the supermarket to buy only chicken thighs because I have the rest of the ingredients at home. I LOVE it when I have ALL the ingredients.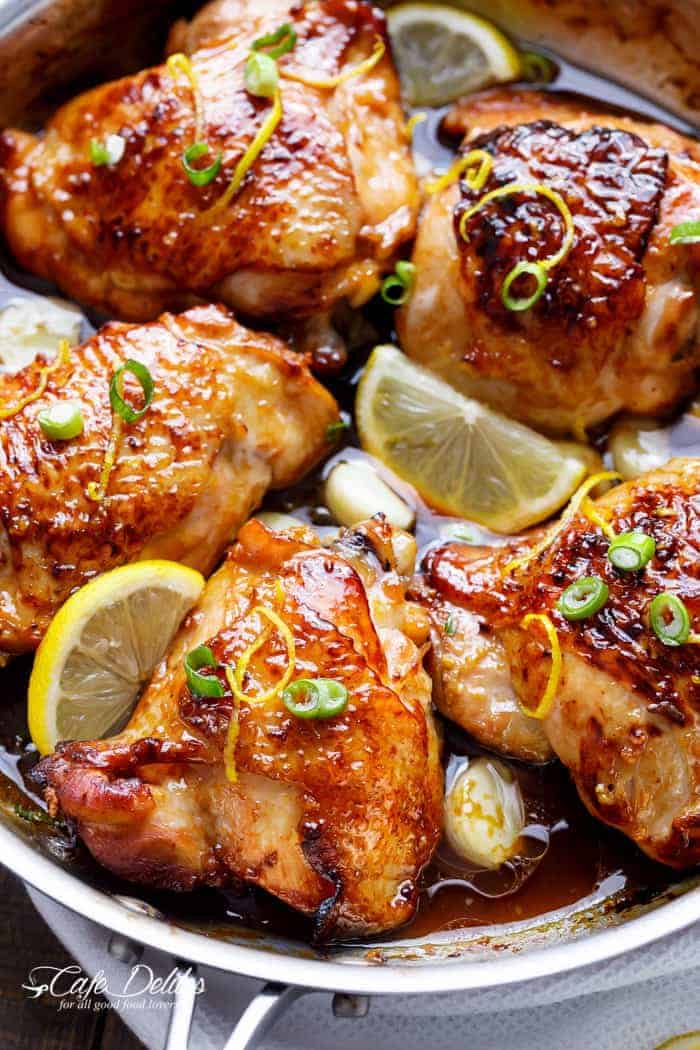 I mean, HELLO SUCCULENT Honey Lemon Garlic Chicken.
Read more: how to make a white wine sauce for pasta | Family Cuisine
HONEY LEMON GARLIC CHICKEN VIDEO