Boneless, skinless chicken breasts (you can use frozen or fresh – both will work)
Teriyaki Sauce
Bag frozen stir-fry vegetables
Cooked rice
Our favorite Teriyaki Sauce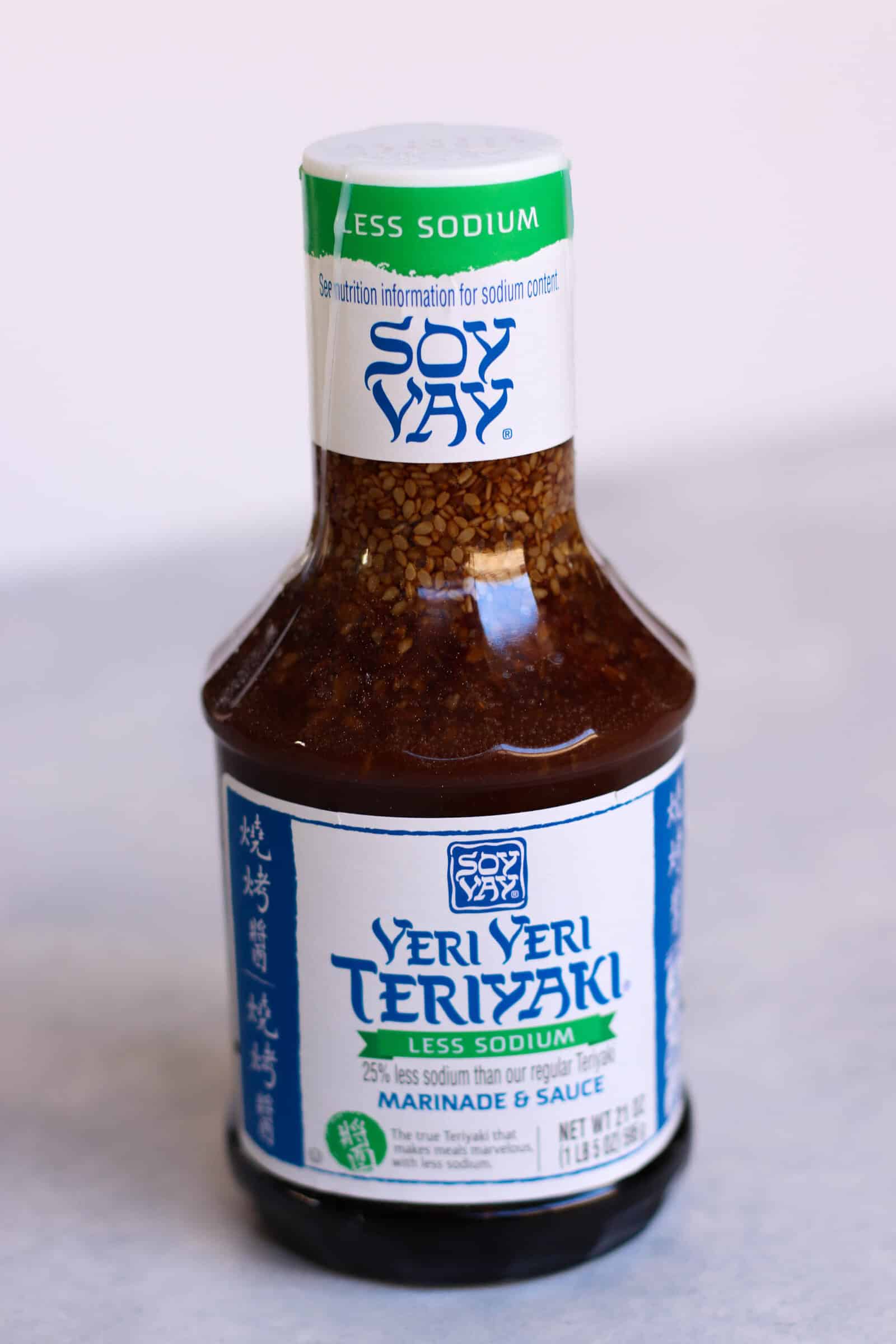 This isn't sponsored, we just always love this teriyaki sauce (we use it for this recipe and this recipe, too). The less sodium tastes just as good as the full sodium, too.
You can use any type of teriyaki sauce or marinade, too.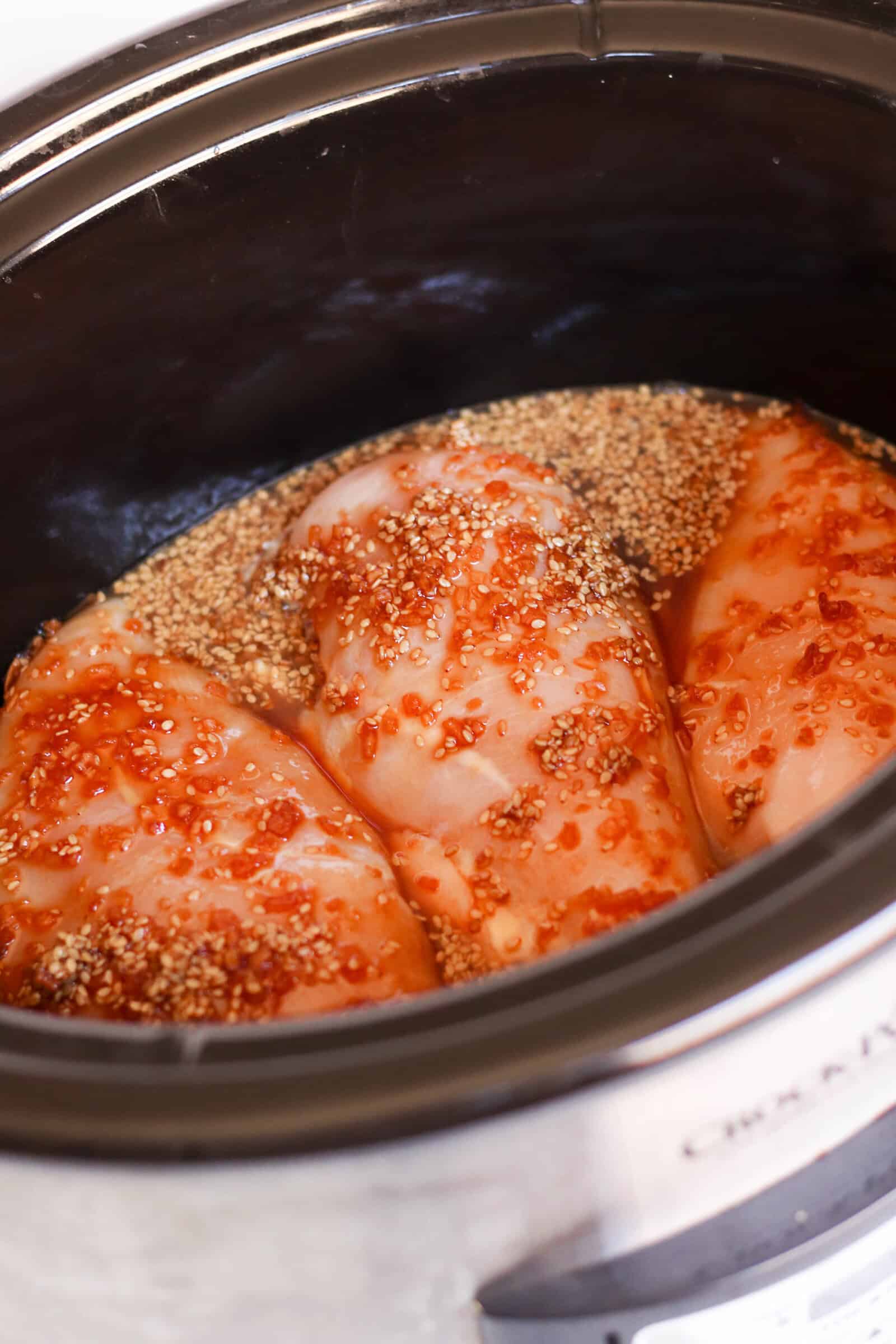 How to make slow cooker teriyaki chicken
Spray your crock pot with non-stick cooking spray or use a slow cooker liner. Place your chicken in the crock pot (if you need a new one, this slow cooker is our favorite).
Pour the teriyaki sauce over all of your chicken (we usually use 1 to 1 1/2 cups).
Cook for about 4 hours on high or 6 hours on low. You want to make sure it is cooked, but don't over cook it or the chicken will be dry. If you use chicken that isn't frozen, it may cook quicker by about an hour or so and you may want to check it to make sure it doesn't overcook.
About 10 minutes before you eat, stir-fry the veggies on your stove top (or even your microwave). You could also throw them in your crock pot for the last 15 minutes of cooking. We would not recommend throwing your veggies into the crock pot to cook with the chicken at the beginning, because they tend to get mushy.
Place some rice in a bowl (don't cook your rice in your crock pot – it will be too mushy) then place your veggies over top of the rice, and then top it with your chicken. The chicken should fall right apart from cooking (we don't cube or chop it up before putting it in the slow cooker), and tastes great shredded.
If you need extra sauce to put on top, you can scoop whatever is leftover in the crock pot or use the last of the sauce from the bottle.
Related Recipe: This Teriyaki Beef Skillet Recipe is a winner. It is so easy to make and tastes absolutely amazing. If you need a quick dinner, for a crazy night, then this is your dish.