As you read on the featured friday entry, I made my friend Catherine cook for us at my home using my recipe. This was a treat since no one really cooks for me, and because I was able to take pictures of the process without having to constantly wash my hands after every step. This can get very drying on the skin you know!
Since this was an impromptu cooking session, we ended up just using whatever was already in my fridge, freezer and pantry to make our dinner. This was during the time I still had some produce from the mystery farm box left over in the fridge, so that's what made me ultimately decide that we'd make a stir fry.
Reading: how to cook chicken stir fry meat strips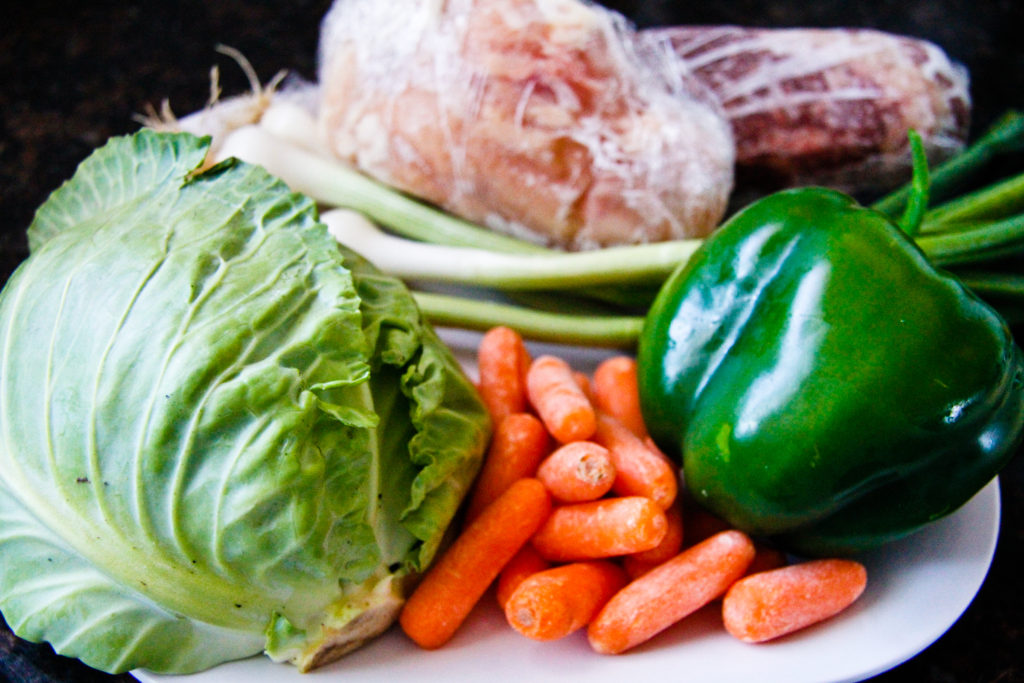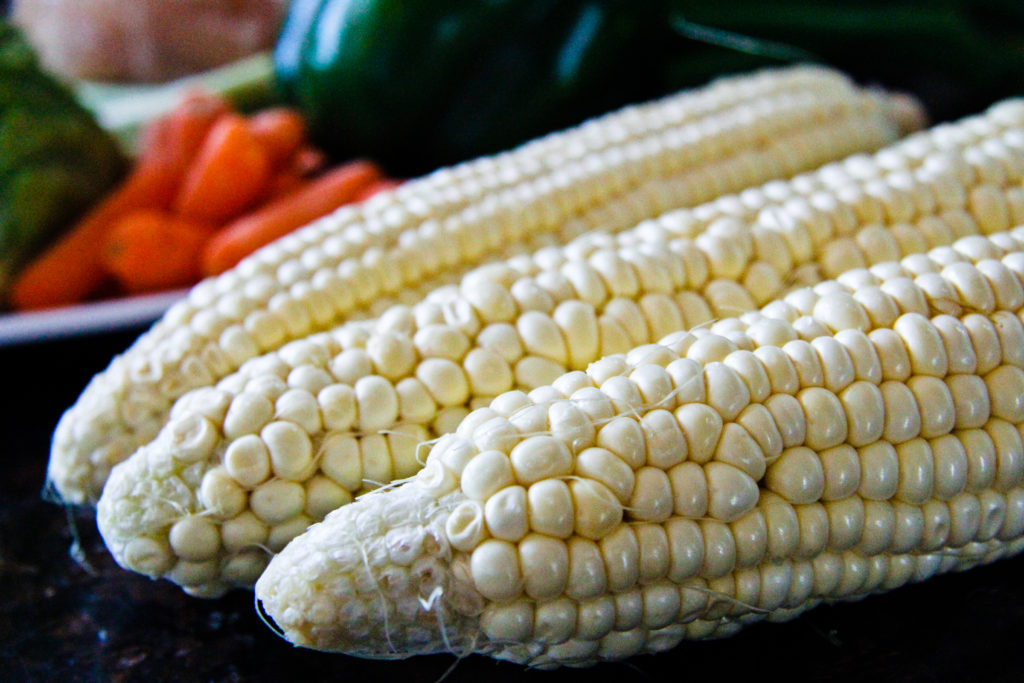 We also ate some corn on the cob because I had it. Yeah, I know. It's pretty random to be gnawing on corn while eating a stir fry, but whatever dude. My house, my rules.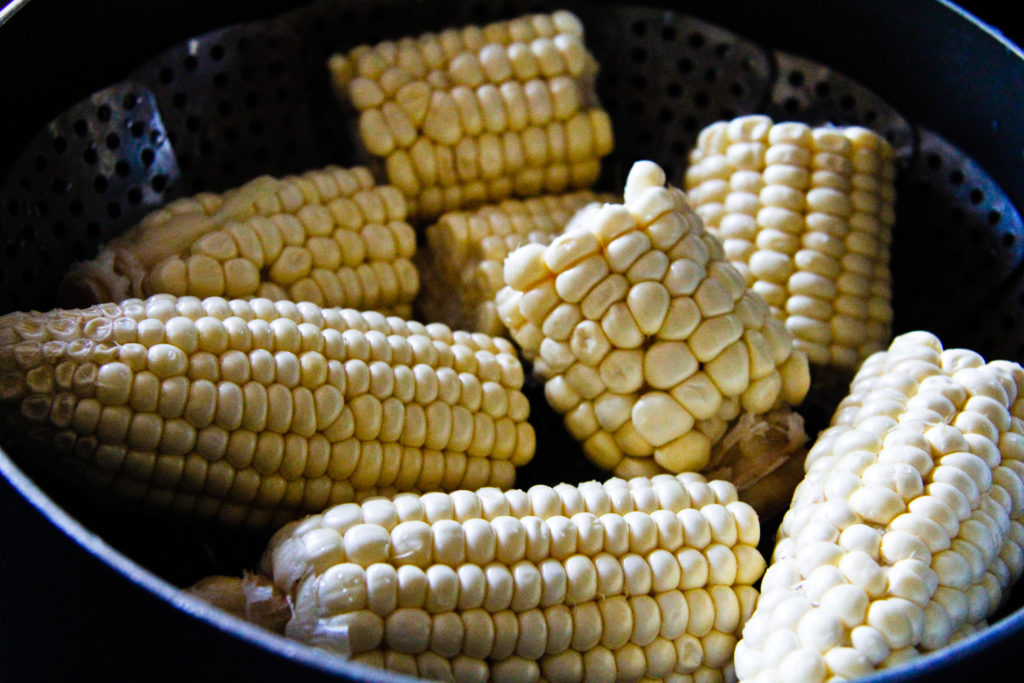 Now back to the stir fry. You remember my tip about what to do with beef and chicken from the freezer right? Take another look at why you should freeze your meat if you forgot. Slice those bad boys up very thinly and the protein part is ready to go.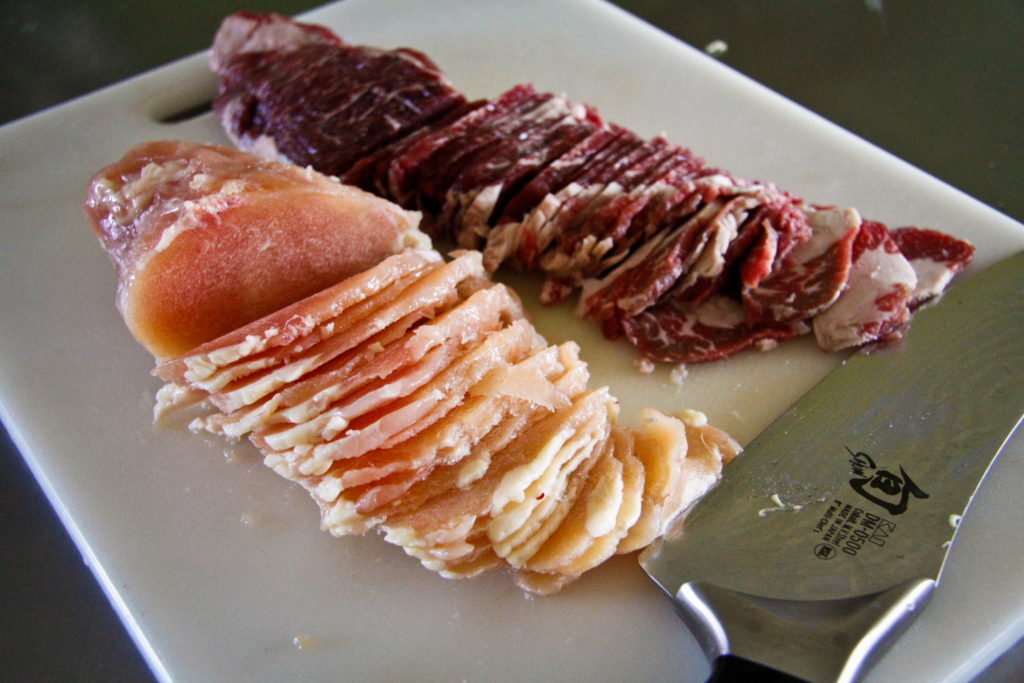 Next turn your attention to the veggies. As always, my recipe is very forgiving. Use whatever the heck you have on hand, and I mean it. Don't go out to the store and try to mimic what I have. You don't need to.
I just pulled out what seemed to make the most sense and go together the best, taking color into consideration as well. If I had a red bell pepper, canned water chestnuts or baby corn, I would have LOVED to thrown that in there.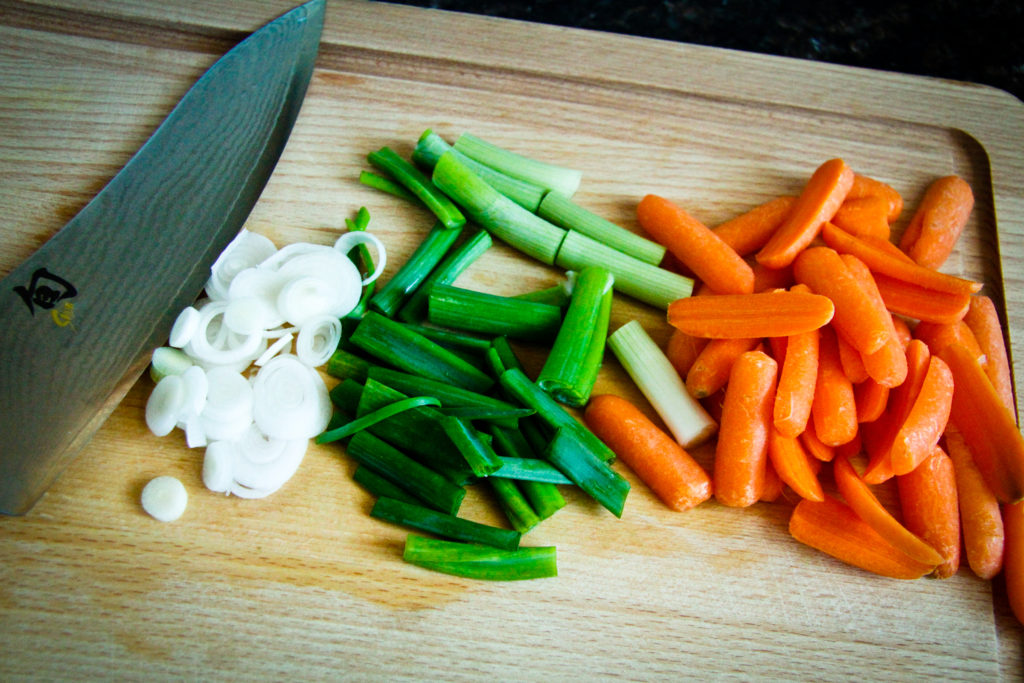 Read more: how to make deep fried ice cream | Family Cuisine
But alas, all I had were baby carrots, and a green pepper. The farm box provided the cabbage and scallions.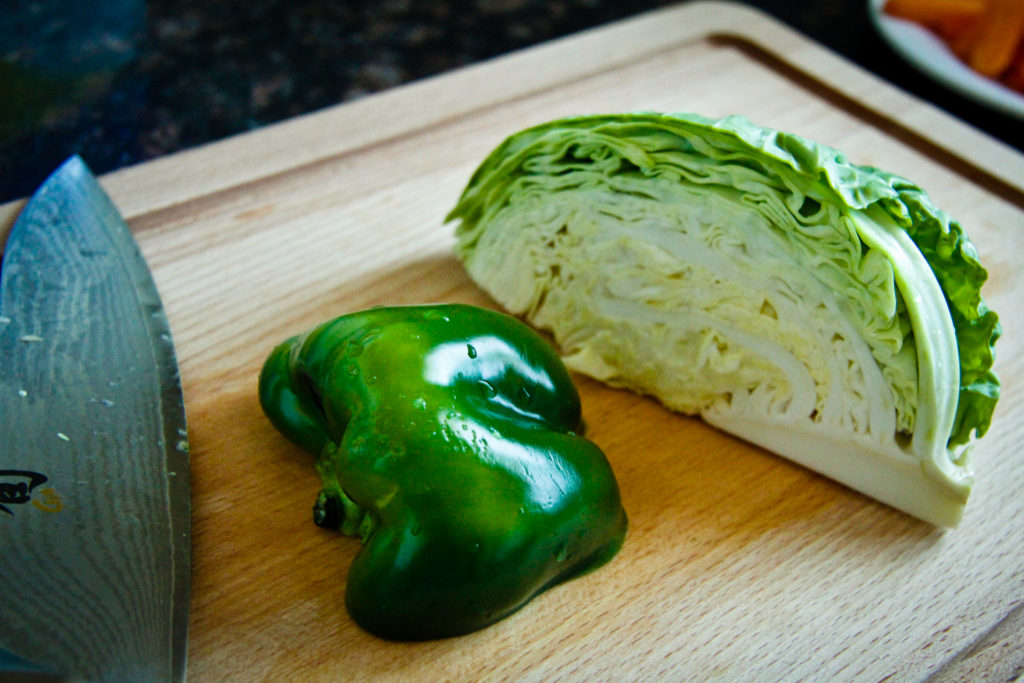 Give everything a chop chop chop!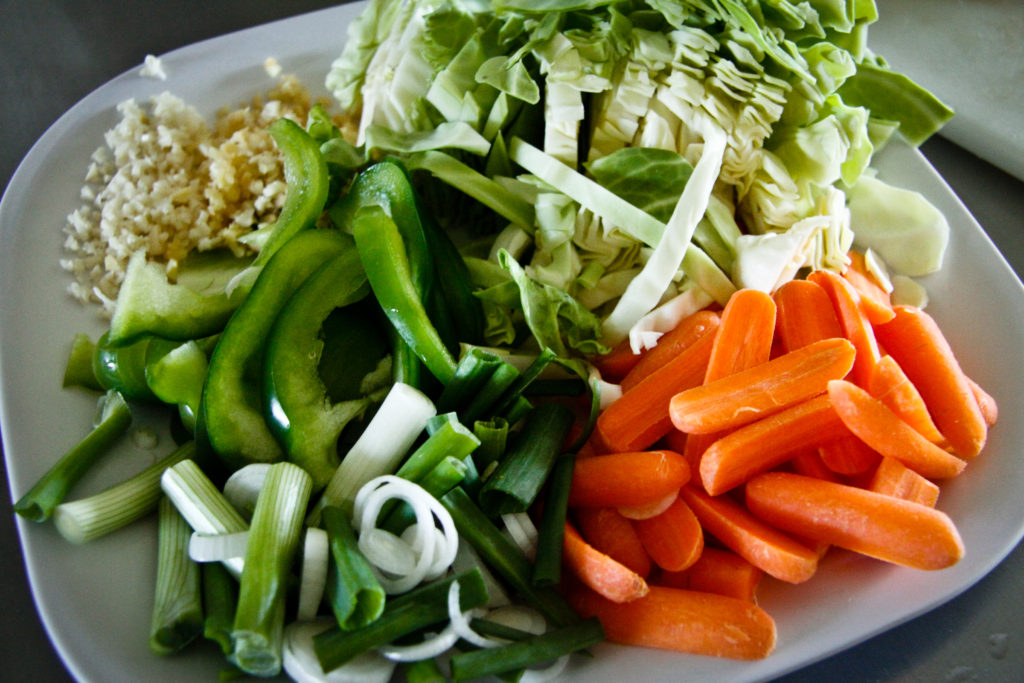 mince up the ginger and garlic.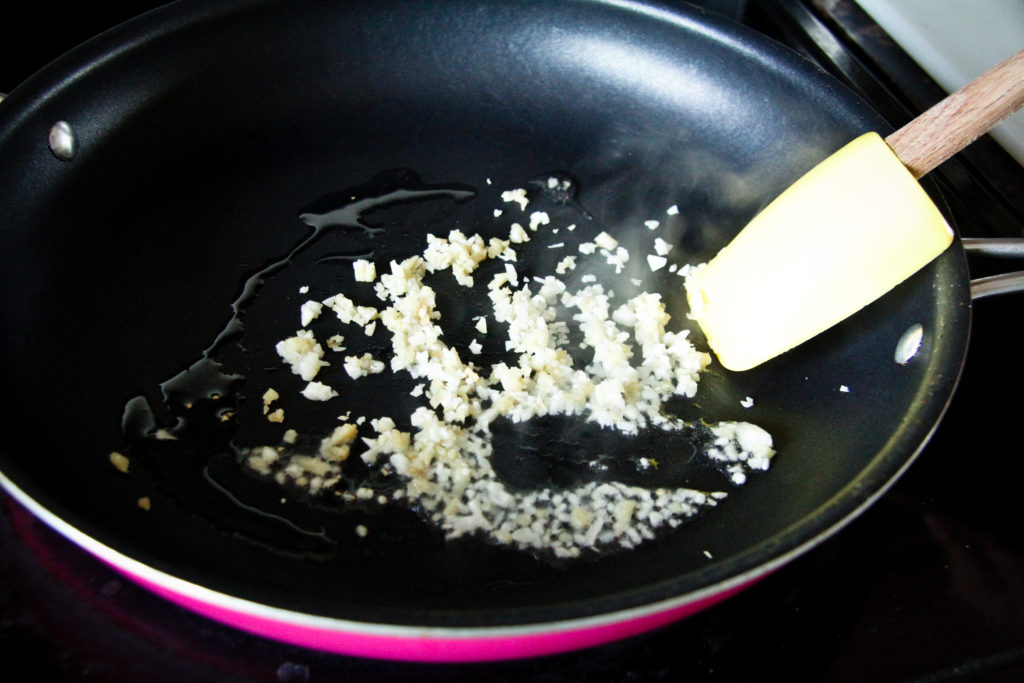 Those go into a COLD pan with some vegetable oil. This is because ginger and garlic have a tendency to burn easily, so by putting them in a cold pan with oil and then bringing it up to medium high heat together, they will be able to cook slowly and infuse the oil with their delicious flavor.
When you smell their heavenly fragrance, you can add your meat. By this time, your pan will be nicely heated and you'll get that sizzle on contact. When the frozen meat softens, season with salt and pepper and continue to cook.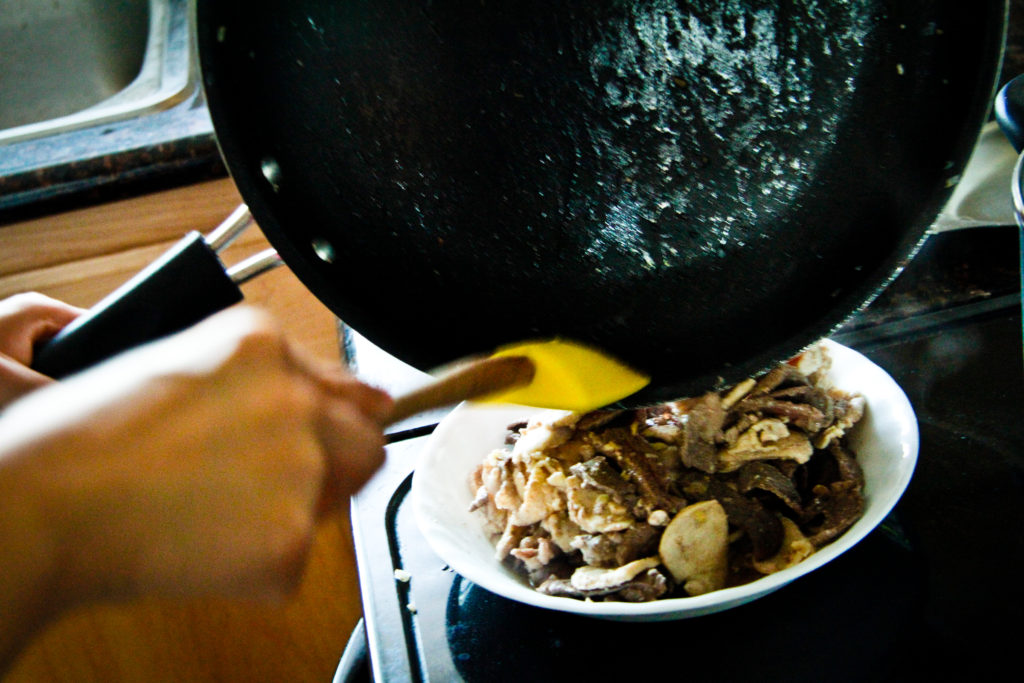 Cook until they're just about done, but still a little raw. Dump onto a plate or bowl. You do this so that when you add your meat back to the pan later, it won't be over cooked.
Read more: how to make stir fry in an iron skillet | Family Cuisine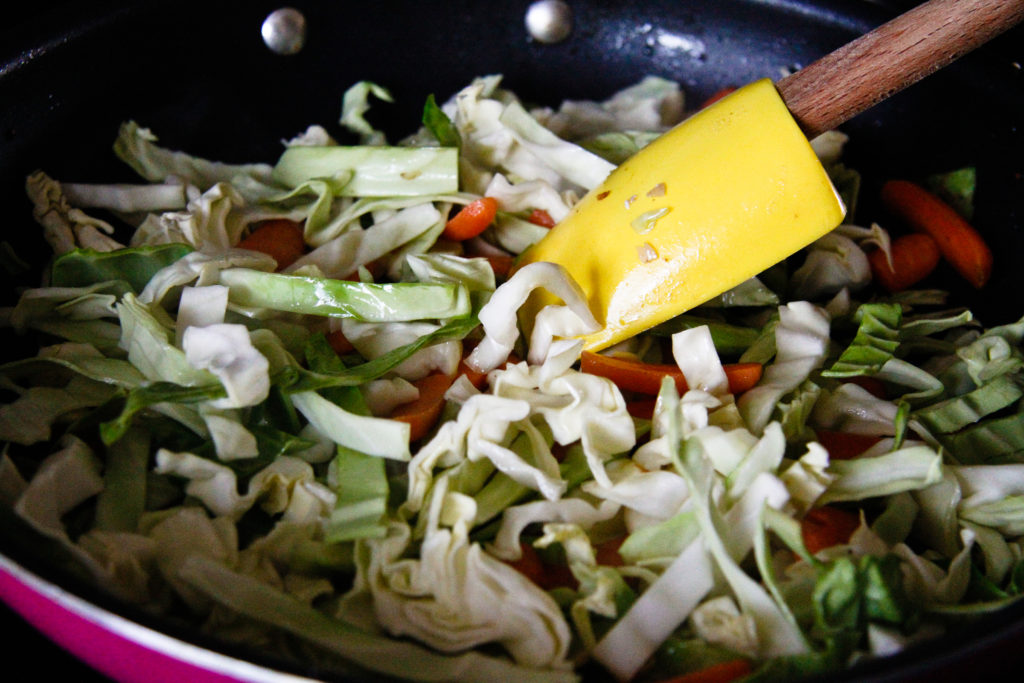 And then you add in your veggies, going from crunchiest veggie first to the one that requires the least amount of cooking last. Season all the veg with salt and pepper as well. Season at every step, basically, but don't go crazy, because you can always add more salt later.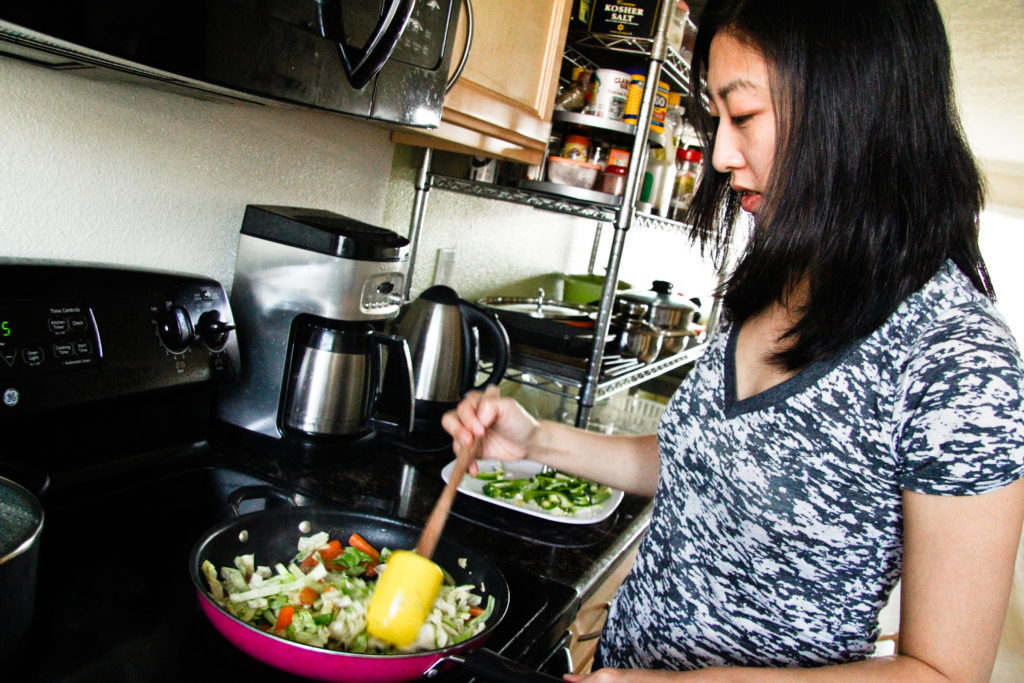 And then you take a papparazzi shot of your friend cooking your dinner.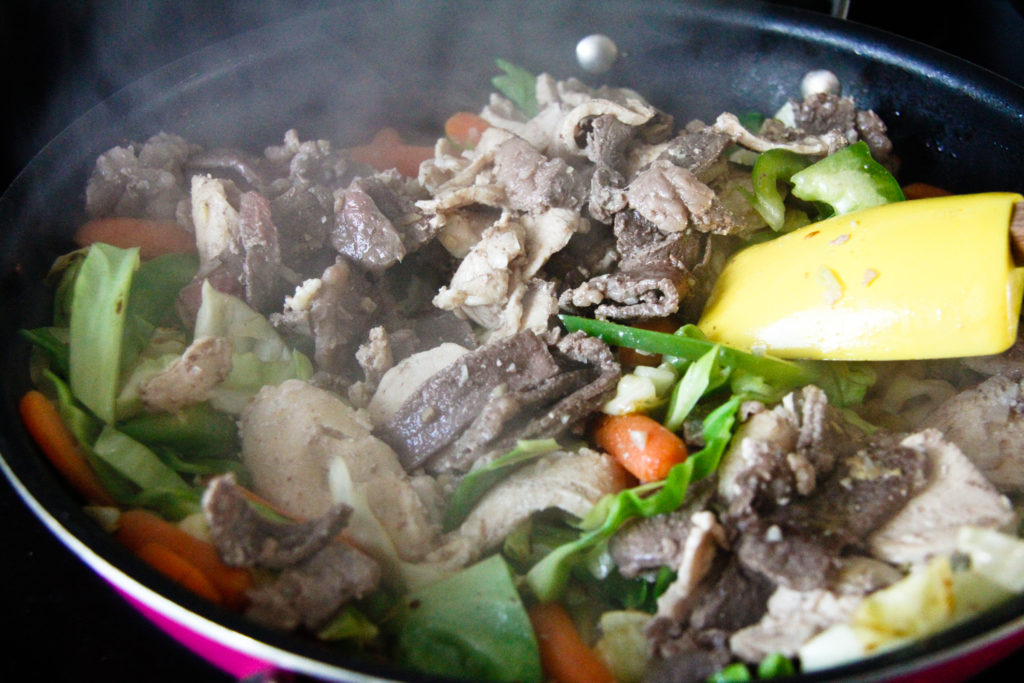 When the veggies are softened, but still a little crisp, add back the meat to finish off the cooking together.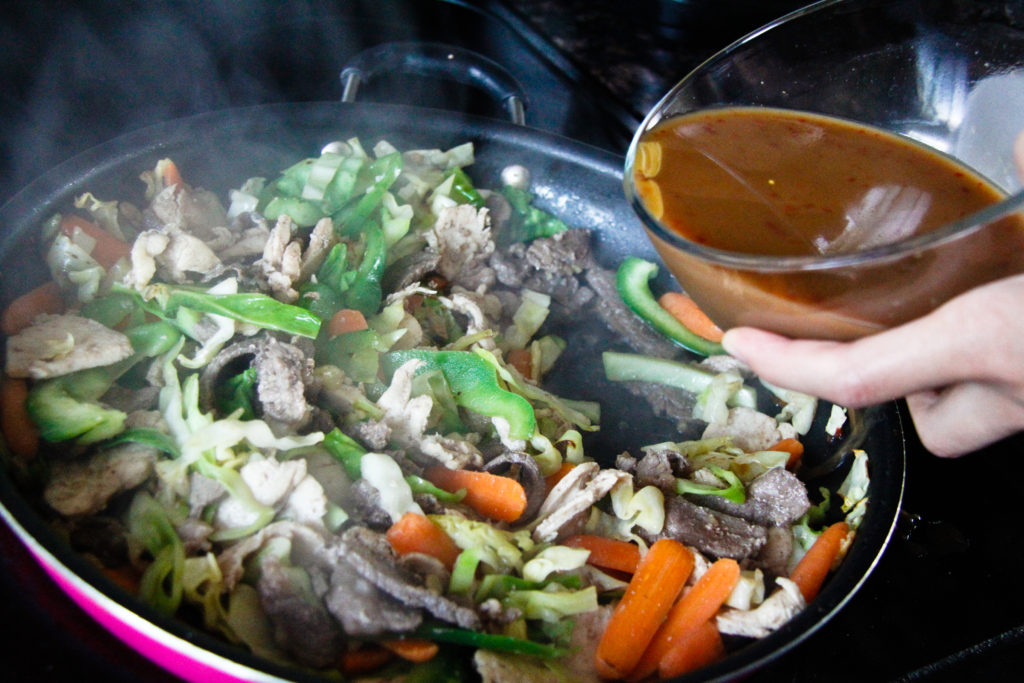 Then pour in your sauce. Once you add the sauce to the stir fry, taste a little and then you can adjust the seasonings with salt and pepper if necessary.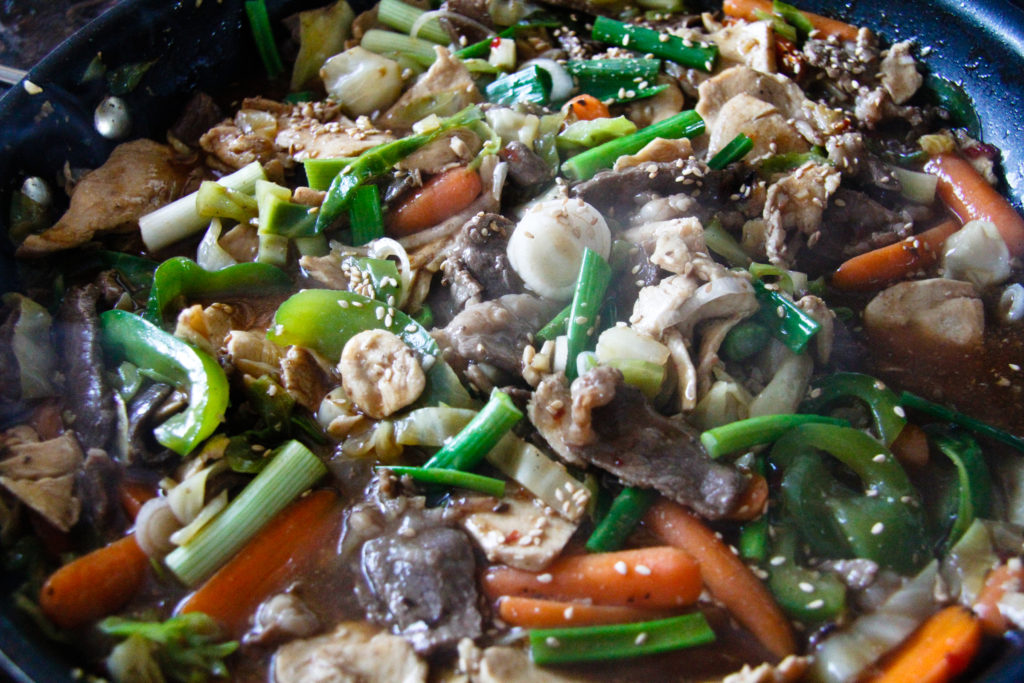 How much sauce you'll need will be totally dependent on how much vegetables and protein you're using, so just use your judgement. Add as little or as much of it as you want. If you have a lot of veggies and meat, double the sauce.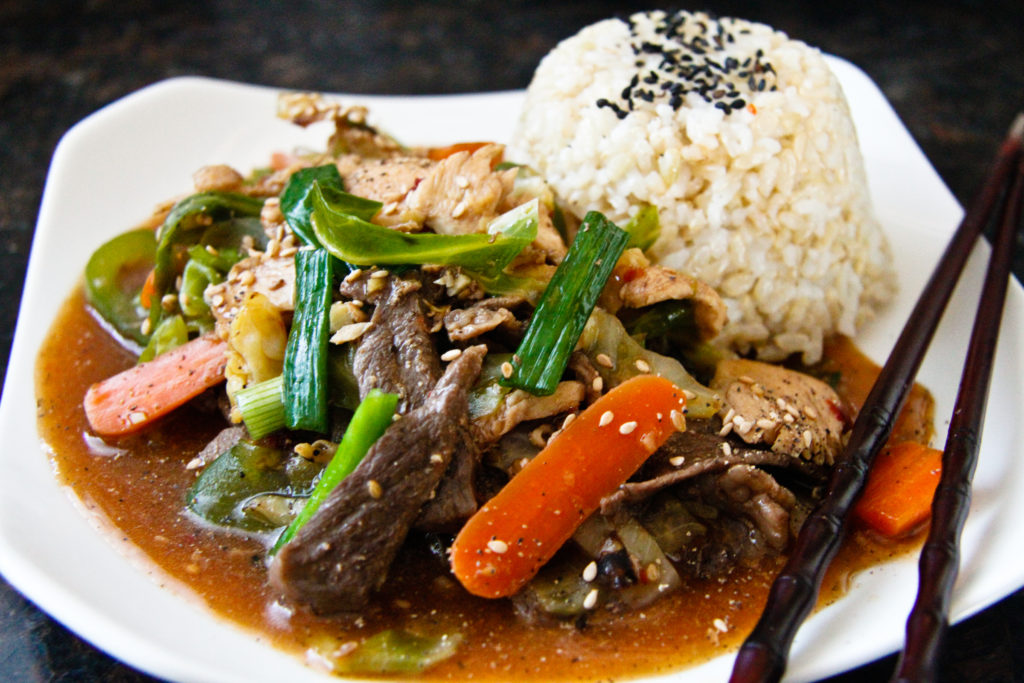 Have fun with this recipe and make it your own by adding what you want to it and even switching around some ingredients with whatever you have on hand or even prefer. But if you really want to have fun, trick your friend into making it for you. Delicious!
Read more: how to make stir fry shrimp and vegetables with noodles