Chinese potato stir fry is an easy side dish that takes just few minutes of cooking time. It is an addictive side dish that can be served with any Asian style meal.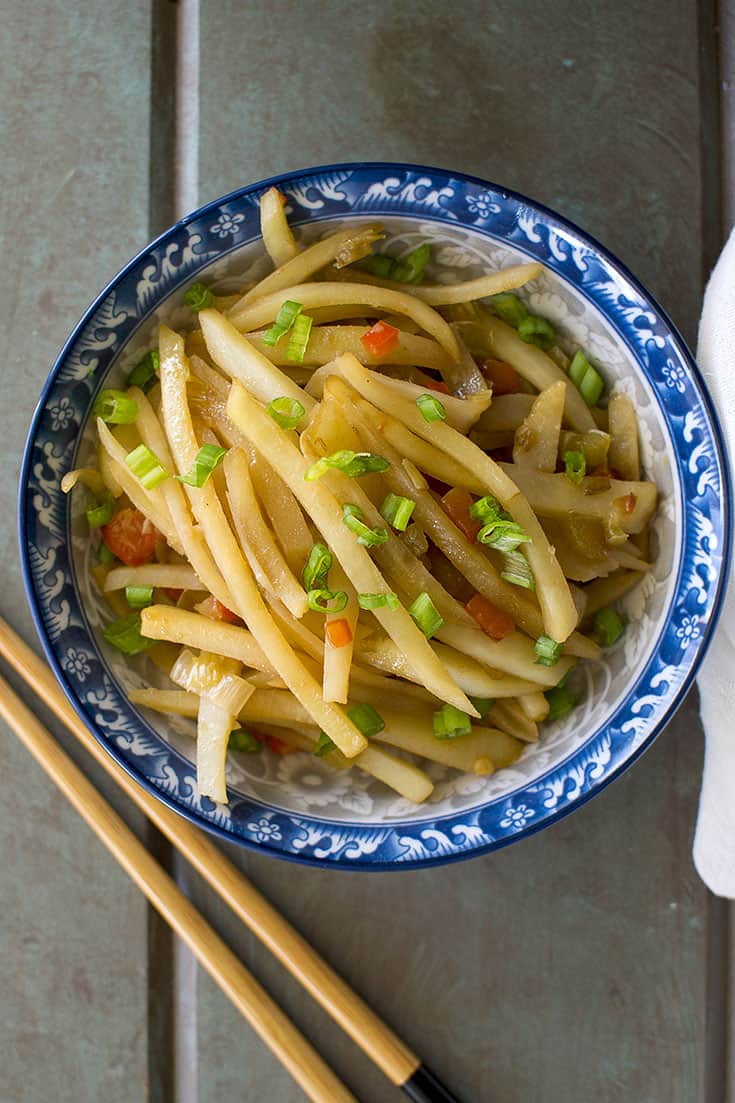 I am cooking with potatoes this week for '1 Vegetable – 3 countries' theme. So for second day I have this addictive Chinese Potato Stir fry recipe. This is an easy to make dish that needs only a handful of ingredients.
Reading: how to cook potatoes for stir fry
Chinese French Fries:
My dear friend M in New Jersey, who is Chinese, used to make this quite often for our get-togethers and parties. She used to call them 'Chinese French fries' to get the kids to try them.
Read more: Sauteed Peppers | Family Cuisine
These Chinese stir fried potatoes are just as addictive as their deep fried counterpart. They are crispy, salty, tangy and oh so delicious.
Ingredients needed for this Chinese Potato Stir fry:
The first time I ate these potatoes, I was blown away by the simplicity of the dish. There were no spices in the dish, not even garlic is added. Just potatoes, vinegar and salt.
Type of Potatoes to use:
My friend swears that you can use any type of potato that you have on hand. The key to the dish is soaking the shredded potato in cold water for at least 10 minutes. This helps in removing the excess starch of the potato. So, set some time aside to do this.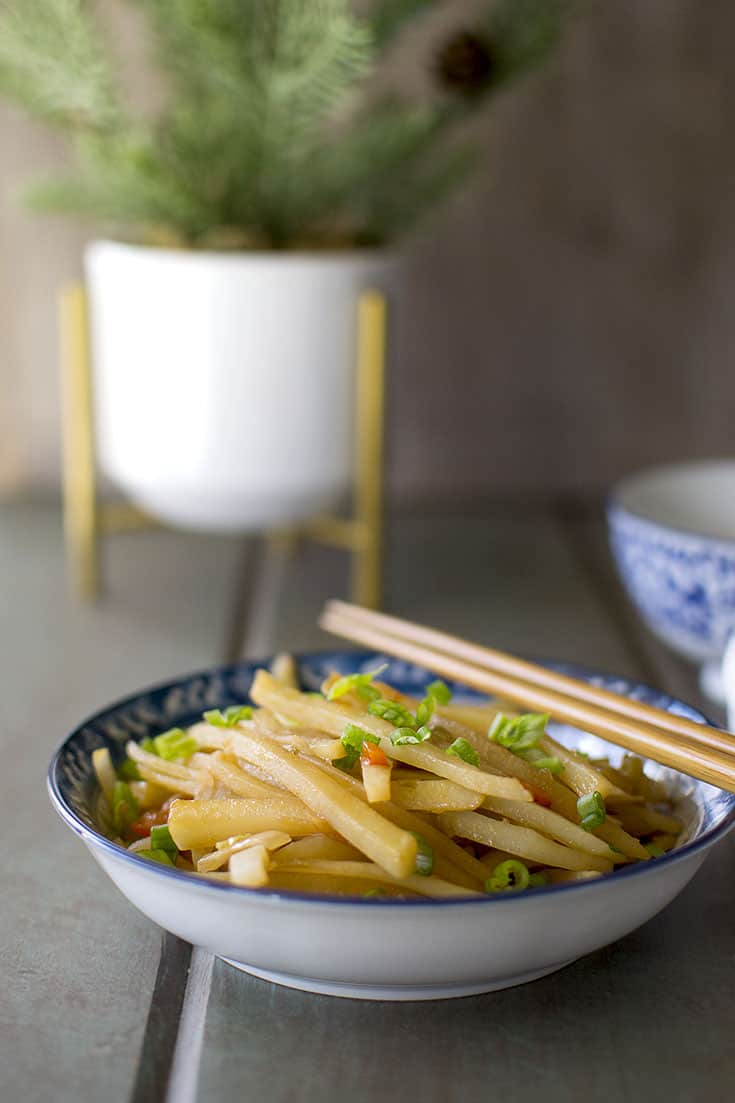 Prepping the potatoes:
Read more: how to make stir fry with cabbage | Family Cuisine
You can definitely use a grater to shred the potatoes, but typically they are chopped by hand. I have to say Chinese hands down have the best knife cutting skills I've seen. I chopped these potatoes by hand and I think I've done a half decent job.
Peppers are an optional ingredient in this potato stir fry. I added them for some color and for some added nutrients.
How to serve this Chinese Potato Stir Fry?
This simple Chinese stir fry can be served as a side dish with any Asian style meal. Serve with some tofu or meat and brown rice. Or serve with some soup and noodles.
Let's check out what my fellow marathoners have cooked today for BM# 106.