Perfectly pan-seared salmon served with the most irresistible garlicky cream sauce with sneaked in spinach!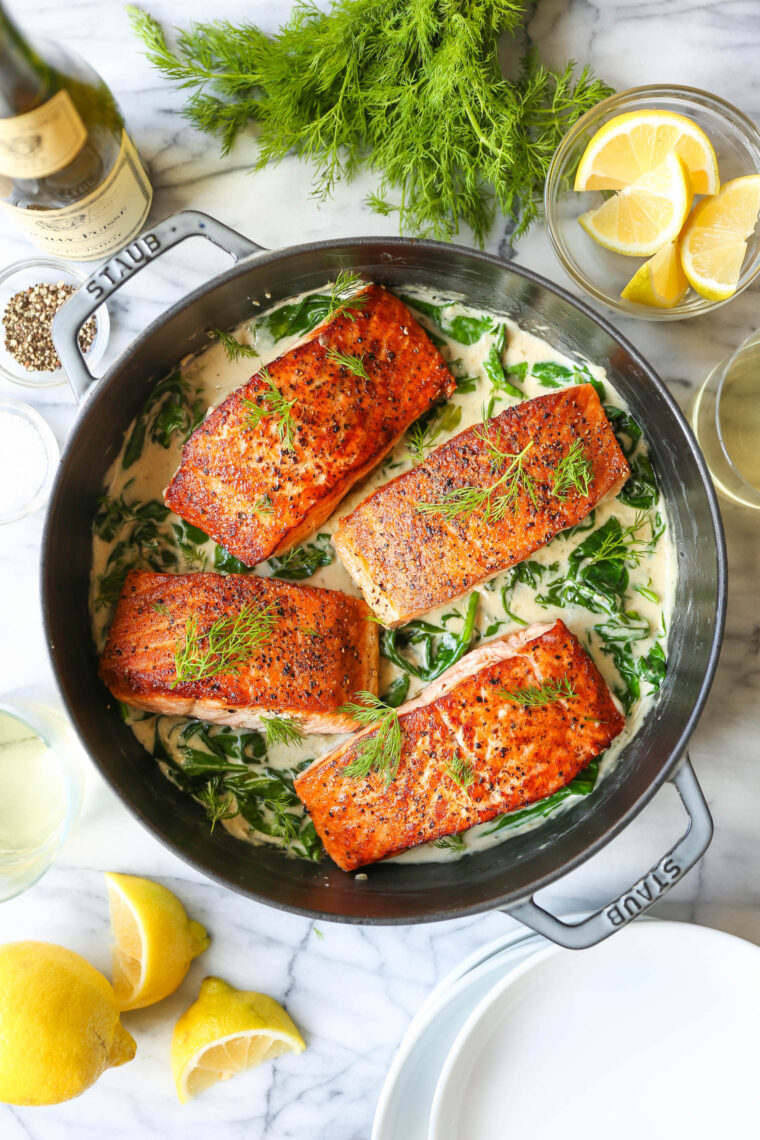 Reading: how to cook salmon with cream sauce
Read more: Aji Verde (Peruvian Green Sauce) | Family Cuisine
Garlicky cream sauce. Sneaked-in greens. Soft, juicy, tender salmon fillets. What's NOT to love, right?
The salmon comes out perfectly seared and golden brown (highly recommend using a nonstick skillet here!), complemented by the cream sauce of your dreams.
Read more: how to make sauce for mac and cheese | Family Cuisine
Not a fan of spinach? Kale would be a great substitute. Don't want to use wine? Additional chicken stock can be used instead. Although if you end up using the wine, you can serve the leftover wine with dinner!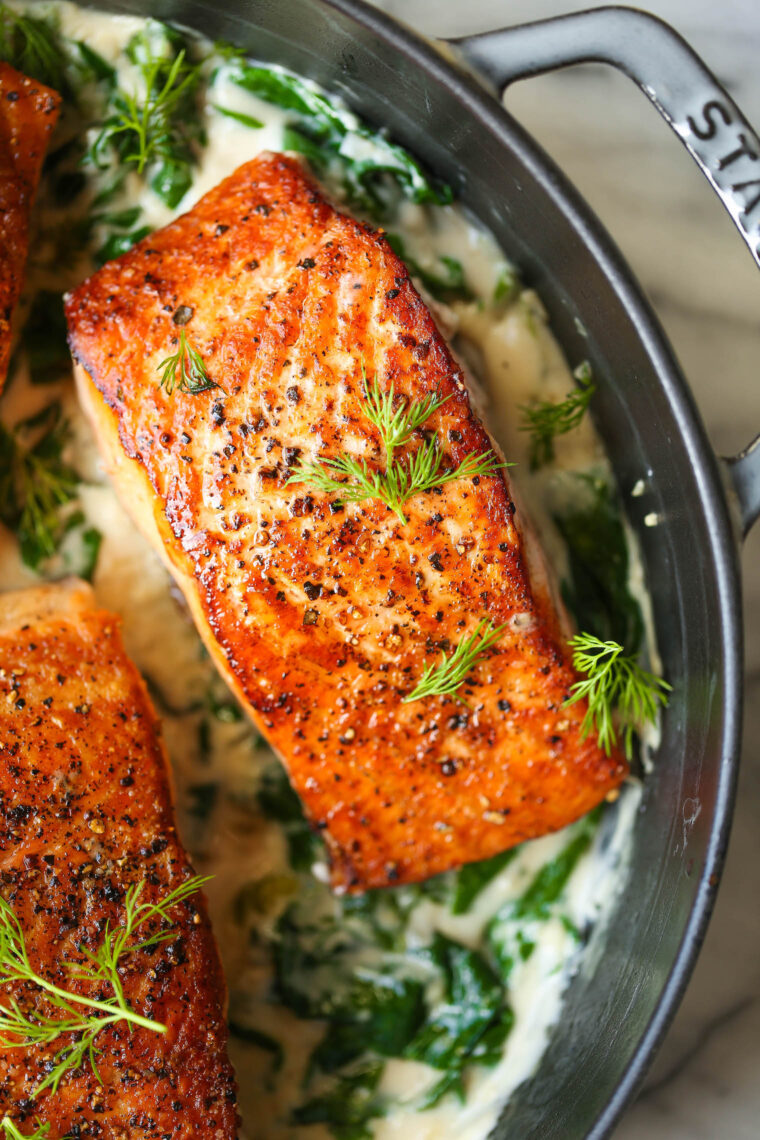 Read more: how to make tartar sauce like mcdonalds | Family Cuisine