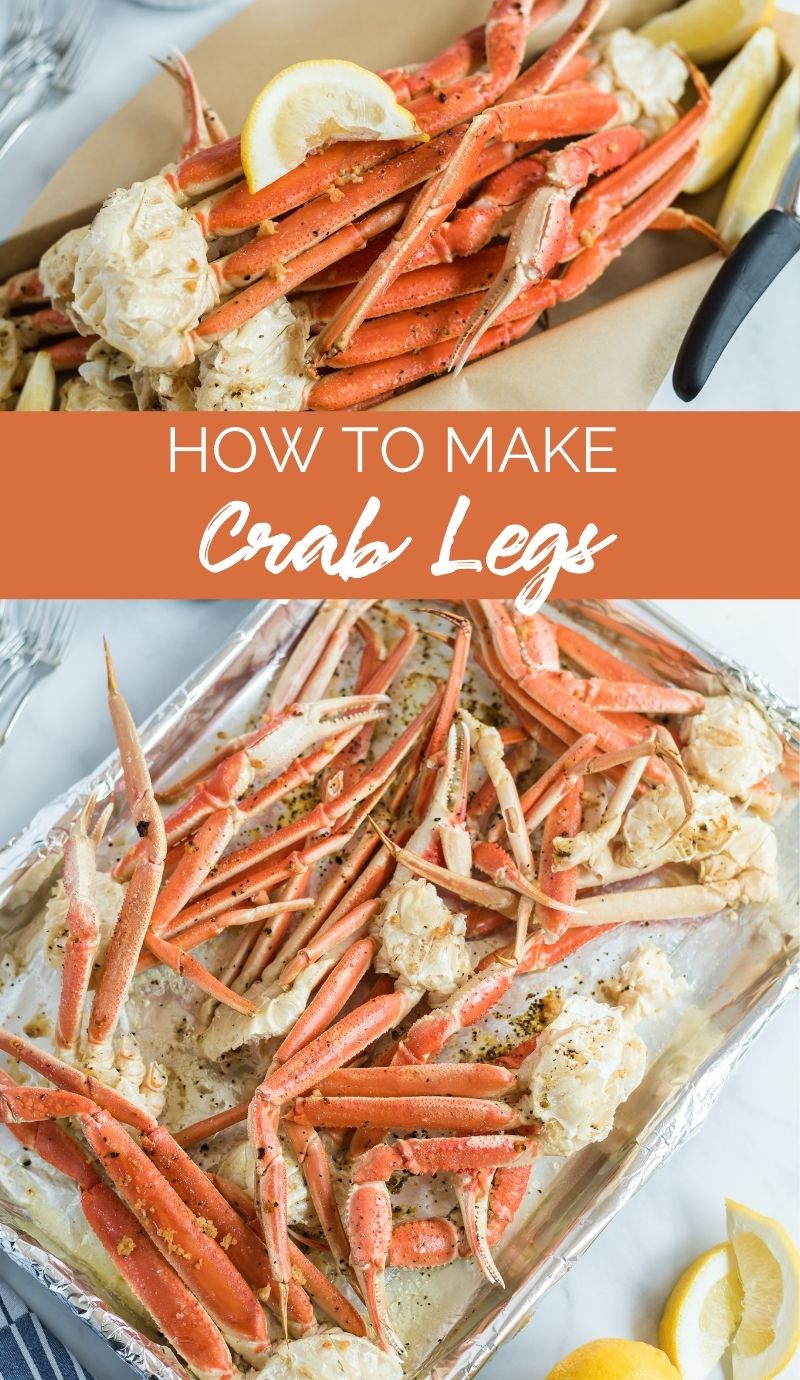 If I can do it, you can.
Recently, I decided it was time to expand my repertoire of seafood dishes. I've got tons of recipes with salmon, tuna, and shrimp, but I've never really tackled crab.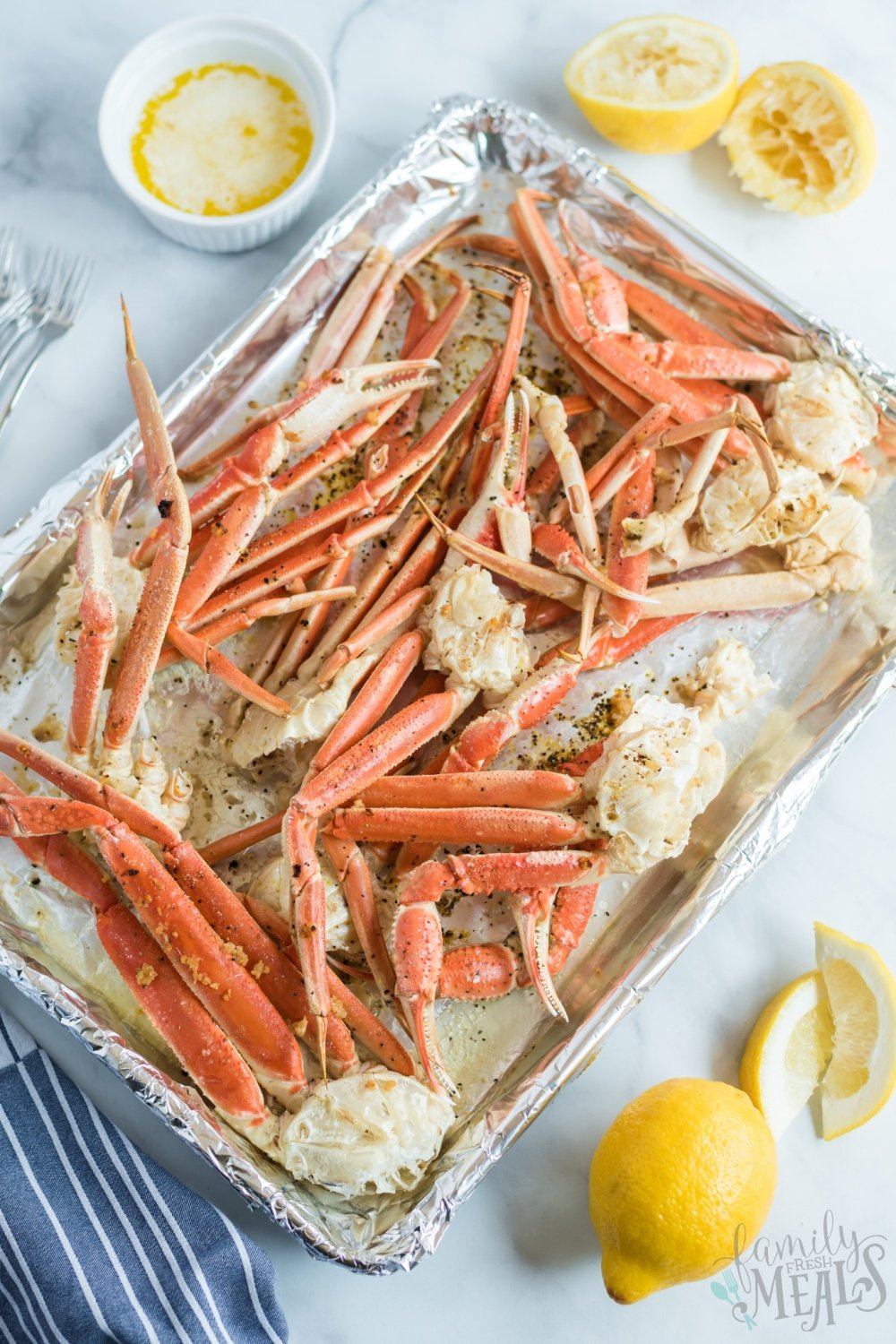 Sure, I use crabmeat in my Easy Seafood Lasagna and Easy Crab Cakes, but it's canned or lump crabmeat (which is what makes those dishes easy). Whole crabs, with the shell still on, just seemed a little too scary. So I decided to compromise. Instead of cooking a whole crab, I'd just do crab legs. That's where most of the meat is anyway, and I already know they're delicious.
The main kinds of crab legs sold in supermarkets are snow crab and king crab. I decided to try snow crab legs first. These come in clusters – basically a whole set of legs from one side of the crab. And it turns out, they're not hard to cook at all. Just put them on a foil-lined baking sheet, season them, and bake them. They're done in a matter of minutes, ready to serve up with melted butter and a squeeze of lemon.
Honestly, after trying this once, I don't know what I was so afraid of. These snow crab legs are so easy to make, I'm never going out for them again.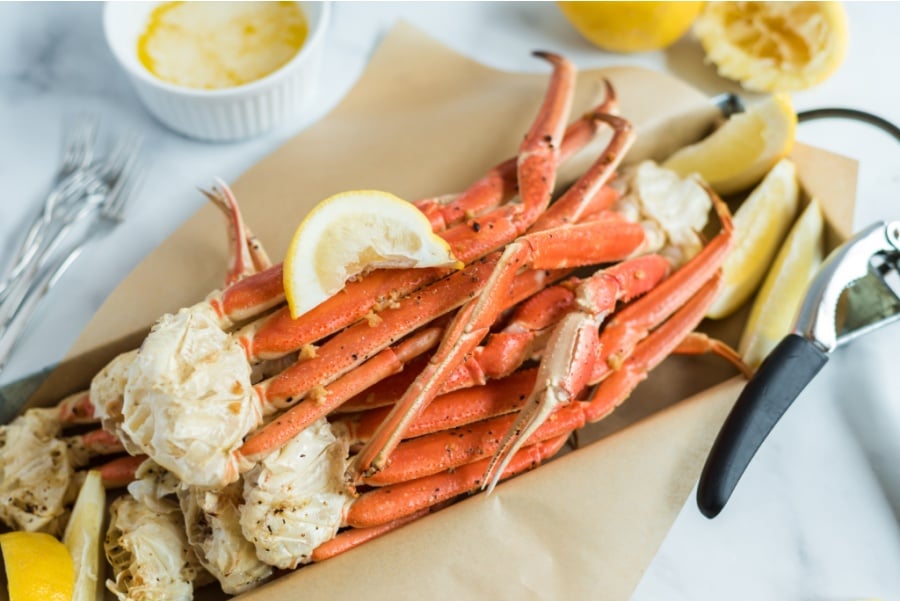 OK, now I know how to cook snow crab legs, but how the heck do you eat them?
First step: snap one crab leg off from the cluster. Then snap it at the middle joint so you get two easy-to-handle pieces. Gently bend each piece until the shell breaks, and the meat will just slide right out. Add a squeeze of lemon, dunk it in the melted butter, and chow down. When you're done with all the legs, you can crack open the last bit of the cluster with your hands and use a baby fork to get out all the little bits of meat.
My crab leg clusters came with the claws attached. How do you get the meat out of those?
Start the same way you did with the legs: break it off, then break it apart at the hinge. Snap off the pincers, and you're left with the meaty part of the claw. This has a tougher shell than the legs, so the best way to get it open is to use a nutcracker on the shell. Or, if you're not too picky about manners, you can just crack it with your teeth. Once you get the shell to crack, you can peel it back and slide out the meat.
What side dishes go well with snow crab legs?
For a vegetable, you could go for a green salad, coleslaw, or a simple steamed veggie like asparagus or green beans. For a starch, serve rice or potatoes, or go for broke with these Copycat Red Lobster Cheddar Bay Biscuits.
How to Cook Snow Crab Legs
Thaw crab legs, if needed. Preheat oven to 400 degrees F. Line the baking sheet with foil. Place snow crab clusters on foil lined baking sheet.
Squeeze lemon over crab legs evenly. Lay ¼ cup butter, cubed on top of crab legs.
Sprinkle crab legs with lemon pepper and minced garlic. Place crab legs in the oven for 5-7 minutes.
Serve warm with lemon wedges and your second 1/4 cup of melted butter for dipping.
Here are more seafood recipes we love!
Instant Pot Bang Bang Shrimp
Easy Tuna Patties
Life Changing Tuna Melts
Through this article, we hope to help you understand How to grill snow crab legs
Detail: 🔗