A stir fry is the easiest way to whip up a quick and healthy meal, whether it be as a last minute dinner or as a meal prep! It's versatile, easy to build on, and uses a lot of pantry/kitchen staples. Check out this guide to help you master the stir fry!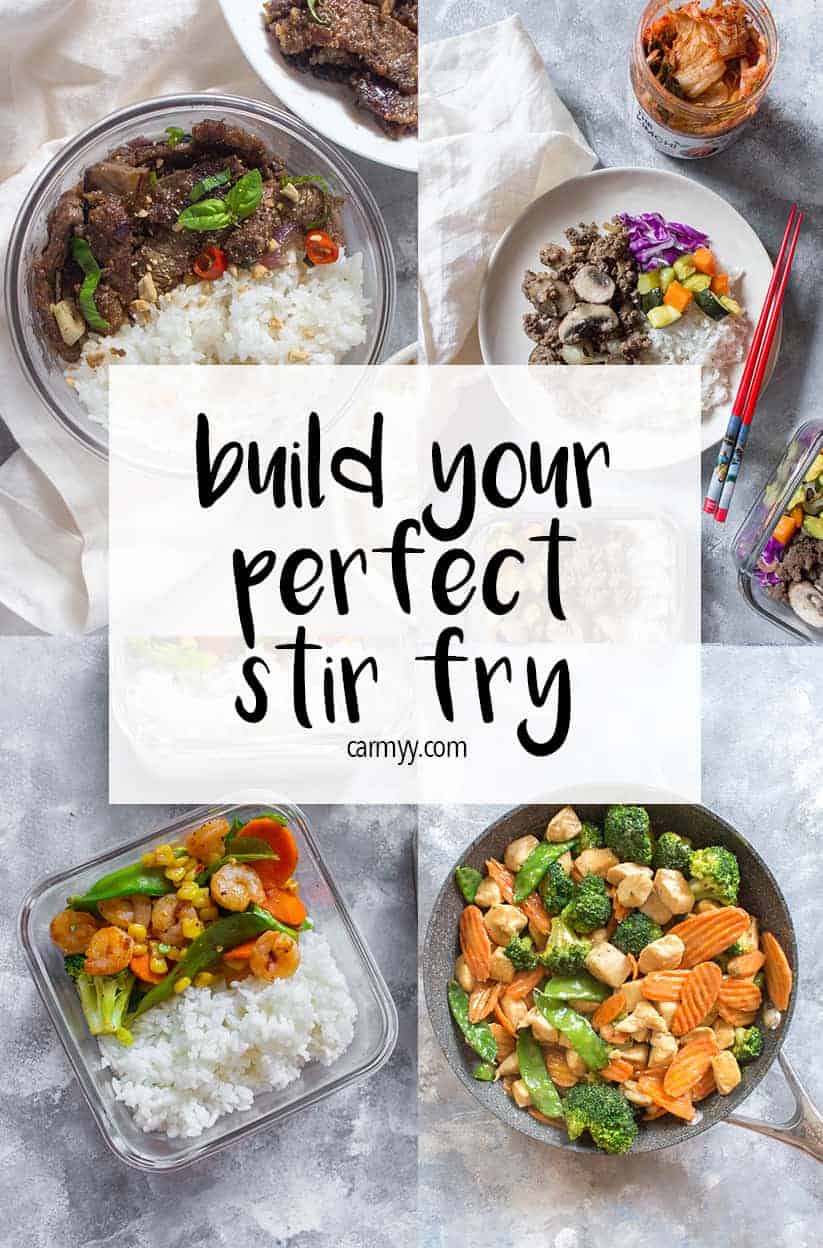 Reading: how to create your own stir fry
What is a Stir Fry
Wikipedia (yes, I am sourcing from wiki, I apologize to my professors) defines stir frying as "a Chinese cooking technique in which ingredients are fried in a small amount of very hot oil while being stirred in a wok." I love a good stir fry because you are mainly cooking with healthy ingredients and you can really load up on the veggies.
When stir frying, you add your group of ingredients one by one by the amount of time it takes to cook. It usually takes under 30 minutes from start to finish and you can mix and match so many different variations to keep meals exciting! Between varying up the vegetables, proteins, sauce, and starch, the possibilities are endless!
Don't know what to put in a stir fry? Want to know what order to cook ingredients into a stir fry? This post will guide you through building your perfect homemade stir fry!
Proteins for Stir Frying
Pick your protein, I go with 1/2 lb per person/serving.
cubed chicken
sliced beef
shrimp
tofu (be sure to press it so it holds its shape better)
cubed pork
Vegetables for Stir Frying
Read more: how to make beef fried rice at home | Family Cuisine
You're going to want to mix and match at least 2 of these vegetables! Add at least 1 cup of vegetables per person/serving. Curious as to what vegetables to use in a stir fry? Here are some vegetables I recommend for stir frying.
asparagus
baby corn
baby spinach
bean sprouts
bell peppers
boy choy
broccoli
cabbage
carrots
cauliflower
chickpeas
corn
green beans
mushrooms
peas
snow peas
squash
sugar snap peas
zucchini
Other Add Ins
peanuts
cashews
spices such as smoked paprika, saffron, five-spice, anything that you think would add to the flavour profile!
Photo by Andrew Scarborough on Unsplash
How To Make Quick and Easy Stir Fry Sauce
The most basic stir fry sauce takes seconds to put together! You can mix it together first or just pour in the amounts needed straight into the pan!
How To Make a Basic Stir Fry Sauce:
3-5 cloves of garlic, minced
1/4 cup of soy sauce or tamari
1/4 cup of broth (chicken, beef, vegetable, etc)
2 tbsp rice vinegar
1-2 tbsp of hoisin sauce
Change it up! Variations of Stir Fry Sauces:
add 2-3 tbsp of sriracha to make it spicier
add 1-2 tsp of black pepper to make it a black pepper stir fry
add 1 tbsp of fresh grated ginger and 2 minced scallions to make it a ginger-scallion stir fry
add in 1/4 to 1/3 tsp of Chinese five-spice powder to make a five-spice stir fry
combine 1 cup peanut butter, 1 tbsp garlic, 1/4 cup oyster sauce, 1/4 cup chicken broth, and 1 tsp tamari or low sodium soy sauce to make a stir fry with peanut sauce
combine 1/2 cup broth, 3 tbsp soy sauce, 2 tbsp oyster sauce, 2 tbsp of hoisin sauce, 1/4 cup of fresh basil (chopped), and 5-6 cloves of garlic (minced) to make a garlic basil sauce
Read more: how to cook loin stir fry | Family Cuisine
How To Thicken your Stir Fry Sauce
If you find your sauce to be too runny, you can add in 1 tsp of cornstarch to the sauce.
Aromatics for Stir Frying
To build a better depth of flavour, I recommend an aromatic or two. Adding the aromatics near the end prevents them from scorching. Make a little hole in the middle by pushing all the ingredients to the side to add the aromatics in the middle.
garlic
ginger
shallots
green onion
chilies
leeks
onions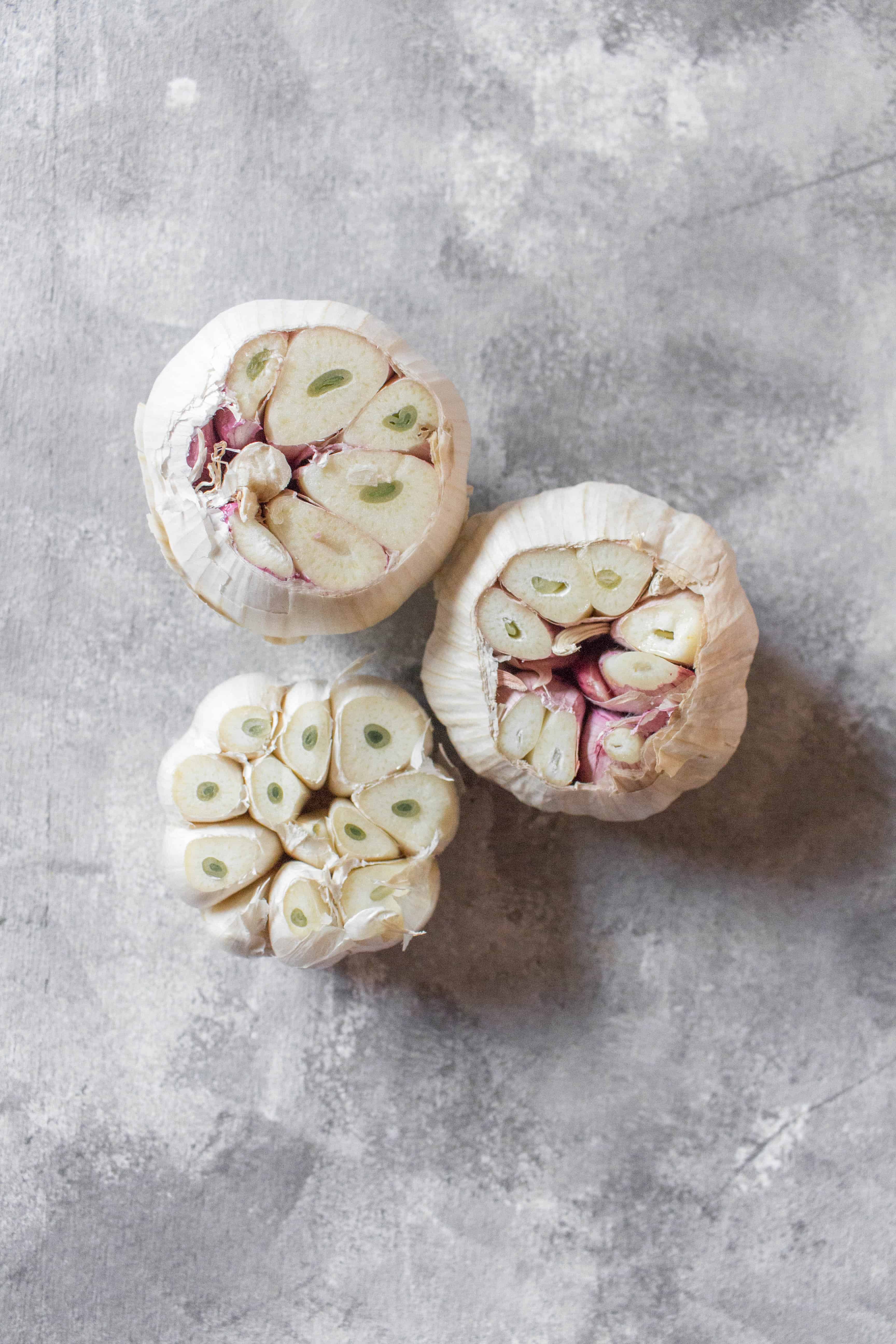 Pick a Starch
To round out the meal, you can add a cooked starch or starch alternative. You can either add the cooked starch into the pan at the end of serve separately.
rice
lo mein
stir fry noodles
zoodles
cauliflower rice
How To Stir Fry
Start off with a wok (or large pan) over medium-high heat with 2 tbsp of oil of your choice. Once hot, add your protein.
Sautéing the protein for 2-3 minutes, until lightly browned. Remove from the wok and set aside.
Next, add another 1 tbsp of oil before adding in the vegetables of your choice. Sauté for 6-10 minutes, until the vegetables have soften.
Add the protein back and push everything to the side, making a little circle in the middle to add in the aromatics, gently sautéing them in the middle before pouring in the stir fry sauce of your choice and mixing everything together.
Optional: add in your cooked starch here if you'd like or serve them separately.
Tips and Notes On How To Make The Perfect Stir Fry
1 lb of protein will yield you around 4 servings.
Be sure to cut your vegetables to similar bite-sized pieces so they can all cook evenly. However, keep in mind that a cube of carrot would take longer to cook than a snap pea. You can either cut your longer cooking vegetables smaller or you can add the "hard" vegetables first for a bit before adding in your "soft" vegetables.
Make sure to pat dry your ingredients before cooking as vegetables will steam and braise in the pan and lose their crisp texture if they are "wet."
If you have a small wok/pan, cook in batches. You don't want to steam your ingredients due to overcrowding.
Don't over stir the ingredients as that can prevent your ingredients from browning.
If you'd like to add herbs, add them last, just before serving, so they don't wilt and burn.
Want to make this easier? Make the sauce ahead of time, chop up your protein and vegetables, and store in your fridge up to 3 days until you're ready to stir fry!
Easy Stir Fry Recipes To Try
Healthy Chicken and Vegetable Stir Fry with Peanut Sauce
Easy Thai Beef Stir Fry
Kind of a stir fry: Bulgogi Korean Beef Bowls
Teriyaki Shrimp Stir Fry
Sriracha Honey Shrimp
15 Minute Lemon Chicken Stir Fry from Seasons and Suppers
Healthier Ginger Beef Stir Fry via Crumb Blog
Thai Green Curry Shrimp (Gluten Free, Dairy Free, Soy Free, Egg Free, Peanut Free!) via The Fit Cookie
Did you have any questions on how to make your perfect stir fry? Leave them down in the comments below and I'll try and help you out! Remember, this is build your perfect stir fry, not build the perfect stir fry. There is not right or wrong way at the end of the day as long as you enjoy the result!
Other places to connect with me: Instagram: @carmyshungry Facebook: familycuisine.net/carmyycom Email: [email protected]
Read more: how to stir fry veggies without a wok | Family Cuisine