A basic white sauce, or bechamel, is the building block of many great recipes like homemade mac and cheese or lasagna. It elevates the humble grilled cheese sandwich to the delectable Croque Monsieur or enhances any casserole or soup.
This homemade white sauce recipe comes together quickly and easily on the stove with just a handful of ingredients. Butter, flour, and milk plus some salt and pepper are all you need for this simple sauce that comes together in just a few minutes!
Reading: how to do a white sauce
Jump to:
Why Make This
Ingredients
Step-by-Step Instructions
Serving Suggestions
FAQs
Recipe Costs
Other Great Sauce Recipes
Tell us what you think!
Basic White Sauce
If you've ever read a vintage cookbook, you'll know that homemade sauces were top on the list of basics to learn. While modern cookbooks may direct you to open this can, shake in this mix, stir and be done with it, the old ways are some of the best.
After years of buying canned cream soups to make Cheesy Potatoes, I realized that those cans were just a basic white sauce, something so simple and delicious that you can make in minutes—without all the preservatives and junk.
The secret to great tasting casseroles, sandwiches, pasta dishes, and chicken recipes? The secret is in the sauce— the white sauce, that is.
Why Make This
It's simple. With only five basic ingredients: butter, flour, milk, salt, and pepper, you can pull together a great white sauce quite simply. It's great to make when you have a lot of milk to use up.
It's a versatile technique to learn. Once you master making a white sauce by prepping a roux and adding liquid, you'll be set for making similar sauces, like Red Enchilada Sauce, 5-Minute Easy Gravy, and Easy Homemade Cream of Chicken Soup for Cooking.
It tastes amazing. Prepping a bechamel for your recipes ups the flavor level to eleven. It's totally worth your while.
Read more: how to make healthy buffalo sauce | Family Cuisine
It's quick! You can make a homemade white sauce in fifteen minutes.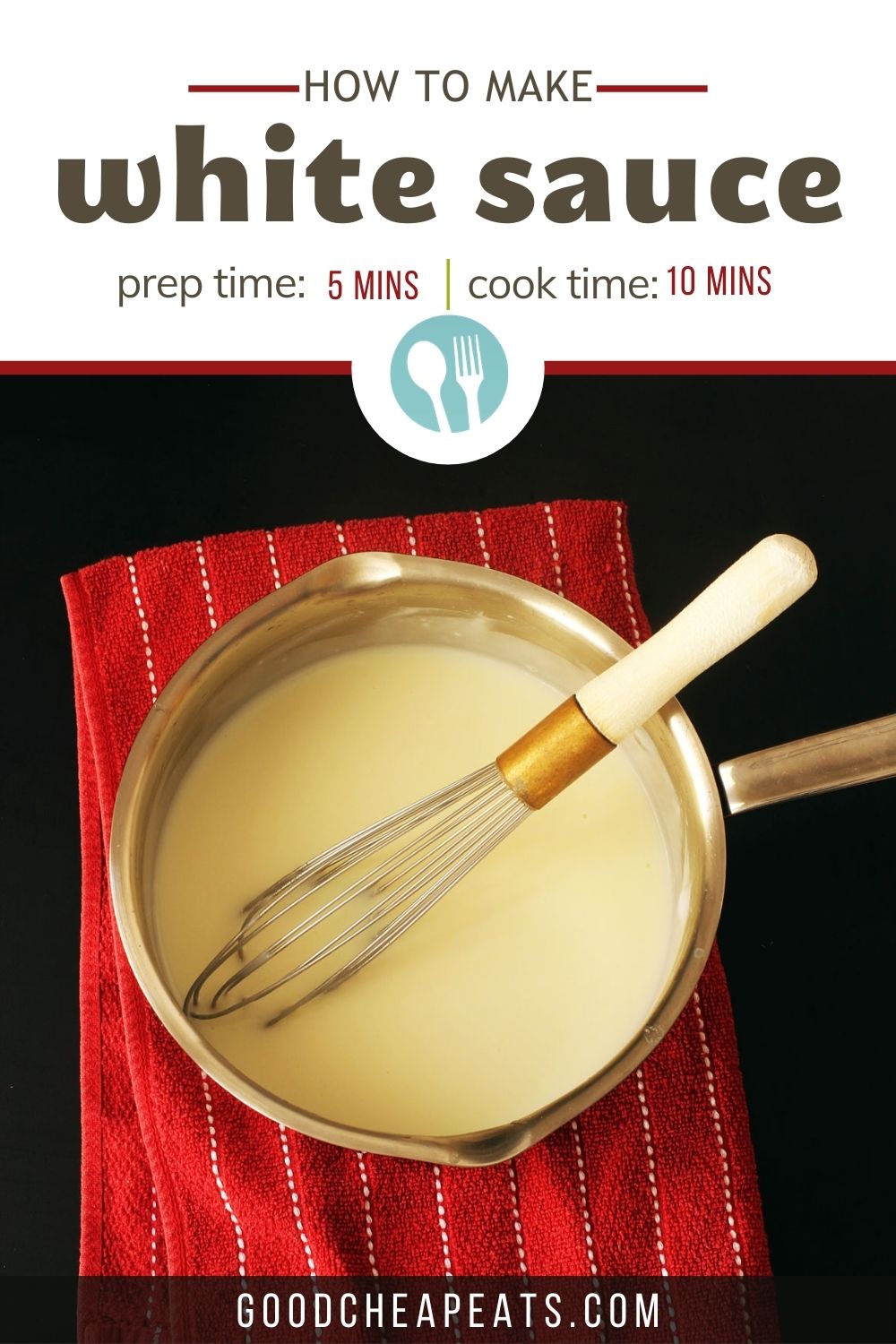 Ingredients
This recipe is simple really and made of five basic ingredients:
butter
flour
milk (or broth)
salt
pepper – some folks recommend using white pepper so that the sauce is perfectly one tone.
To make this sauce is to conquer a really simple culinary technique that has all kinds of potential. You can flavor it any way you like (parmesan, spices, herbs, cheese, sauteed vegetables, chicken broth for some of the milk) to recreate any creamy sauce you desire.
Variations
Here are a few white sauce variations:
Fresh herbs, finely chopped like parsley, basil, or thyme
Grated cheese, like parmesan, asiago, or cheddar (technically, this will then be a Mornay sauce)
White wine or sherry for some of the milk
Chicken or vegetable broth for some of the milk
Sautéed mushrooms or celery
Caramelized onions
Step-by-Step Instructions
The process for making a homemade bechamel is super simple.
Melt the butter in a medium saucepan over medium heat. Add the flour and whisk until bubbly and fragrant. This is called a roux. Combining the fat and flour first helps the flour to absorb liquid. Otherwise, your sauce can be lumpy if you just mix flour and liquid together.
Slowly add some of the milk. It will froth and bubble and look a bit lumpy. That's okay. It's the flour and fat absorbing the liquid. Whisk until smooth.
Add in the rest of the milk and whisk until smooth and creamy. Simmer until the sauce reaches your desired thickness.
Remove the sauce from the heat and season it to taste with salt and pepper.
Use the sauce immediately in your recipe or store it in an airtight container in the fridge.
Freezing Instructions
Making a large batch of white sauce and freezing it in 2 cup portions is a great way to buy yourself some time in the future.
To freeze white sauce, place it in a freezer-safe container. Chill completely in the refrigerator before storing in the freezer, for up to 2 months.
Read more: how to make teriyaki sauce for chicken | Family Cuisine
To thaw white sauce, remove the dish from the freezer and place in the fridge overnight. Reheat in a saucepan, whisking to recombine.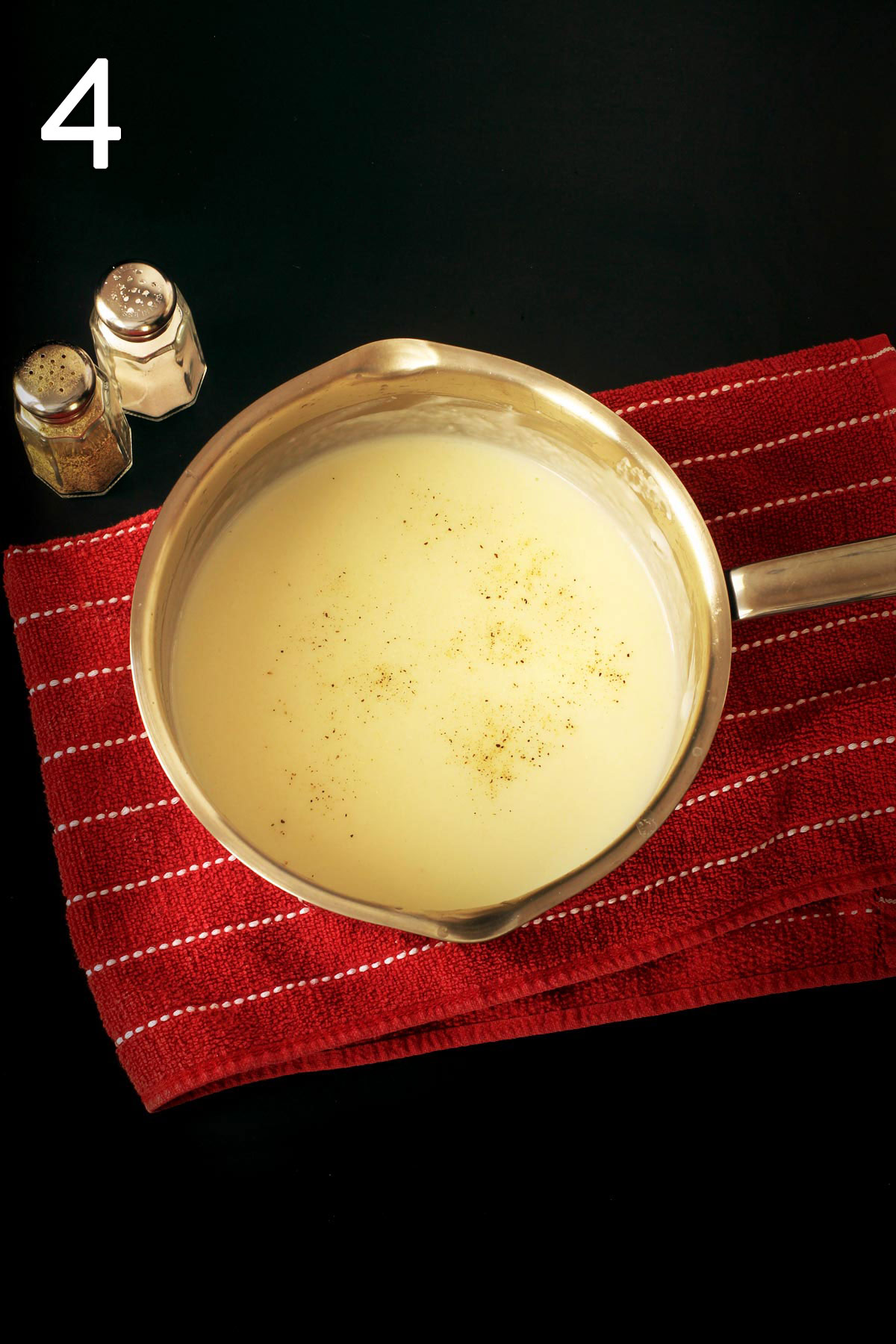 Serving Suggestions
White sauce is delicious as a simple sauce for chicken and other cooked meats as well as for fish and noodles, but it's also a great component for other recipes. That's really all that canned "cream of" soup is—a white sauce enhanced with chicken broth, chopped celery, sautéed mushrooms, or whatever other flavor you want to "cream".
One batch of this sauce, seasoned with salt and pepper and any of the variations listed can replace a can of creamed soup in your recipes. Yay for homemade!
Use this white sauce as a base for Chicken and Biscuit Pizza or the Bechamel layer in a Croque Monsieur sandwich. (Bechamel is the French name for white sauce.)
It can be the gravy in Chicken Pot Pie or a replacement for the ricotta layer in Lasagna. Stir in a few handfuls of shredded cheeses and you've got a delicious sauce for Alfredo Mac and Cheese or Stovetop Mac and Cheese.
FAQs
Recipe Costs
Knowing how much it costs you to prepare a recipe can help you decide if it's the type of recipe to make regularly or one you might want to save for special occasions. Let's crunch some numbers and see how this recipe pencils out.
butter $0.40
flour $0.04
milk $0.34
salt and pepper $0.01
A 16-ounce batch of homemade bechamel costs just $0.79! Conversely, a 10-ounce can of commercial white sauce (with very dubious ingredients) costs $2.99. "Cream of" soups typically start at $0.99 for 10 ounces.
Clearly homemade is cheaper, and you can bet that it's tastier, too!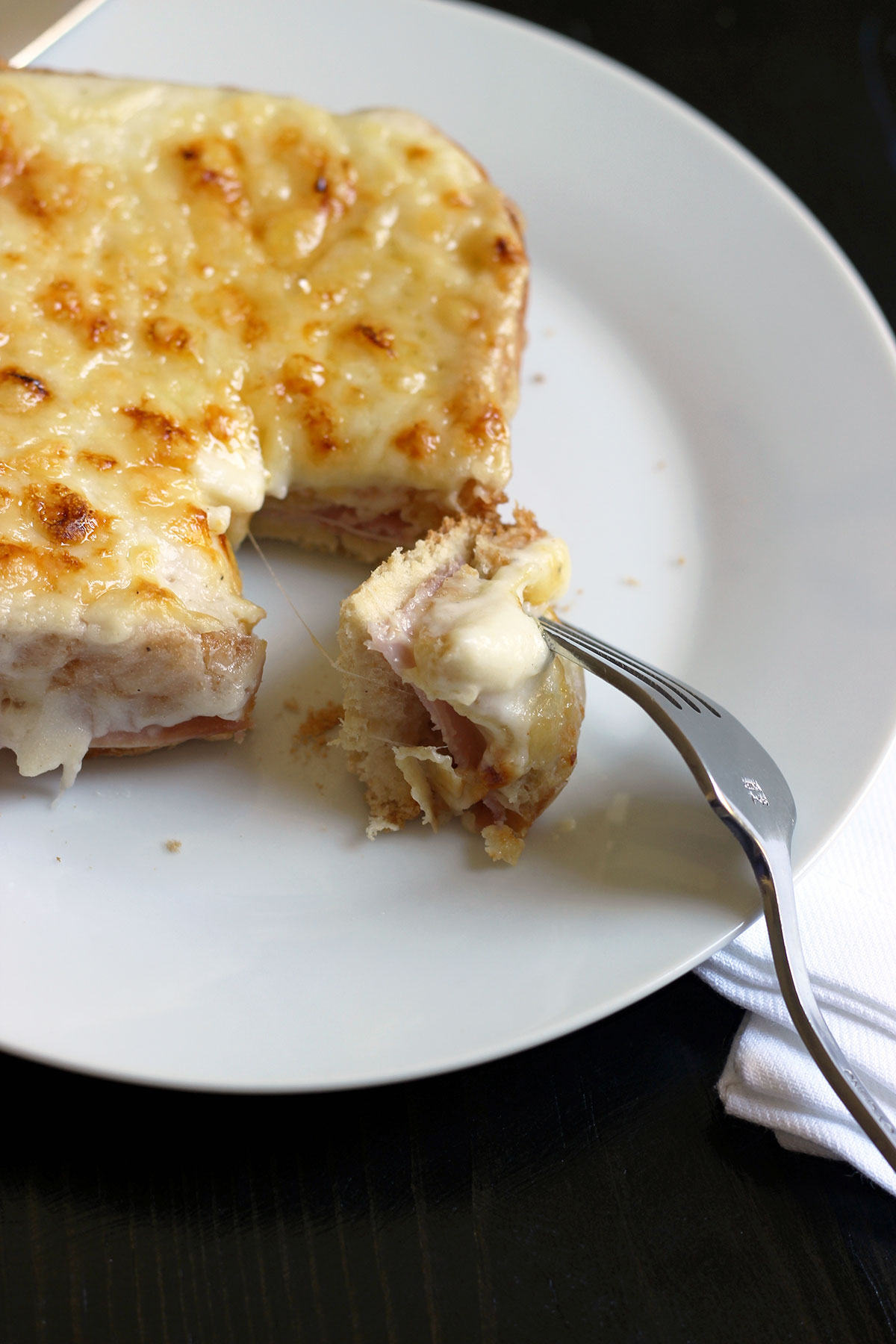 Other Great Sauce Recipes
This post was originally published on March 31, 2015. It has been updated for content and clarity.
Read more: Easy Cheese Fries (With Homemade Fries) | Family Cuisine