What You'll Need
To freeze avocados, you'll need them to be ripe first. Avocados won't ripen any more in the freezer, so you'll want them to give slightly when you press on the outer shell.
Other than the avocados, all you'll need is parchment paper, a flat surface that you can transfer to your freezer (like a sheet pan, plate, or glass storage dish), and an airtight storage container for later.
Reading: how to freeze avocado for smoothies
How to Freeze Them
You can freeze avocados in just 3 simple steps.
1. Peel & cut the avocado. I like to cut the avocado into 4 quarters for easy measuring later. (Most smoothie recipes call for only 1/4 of an avocado, and it's easy to grab 4 quarters if you need a whole avocado, too.)
I typically cut the avocado into quarters first, then peel away the skin on each quarter.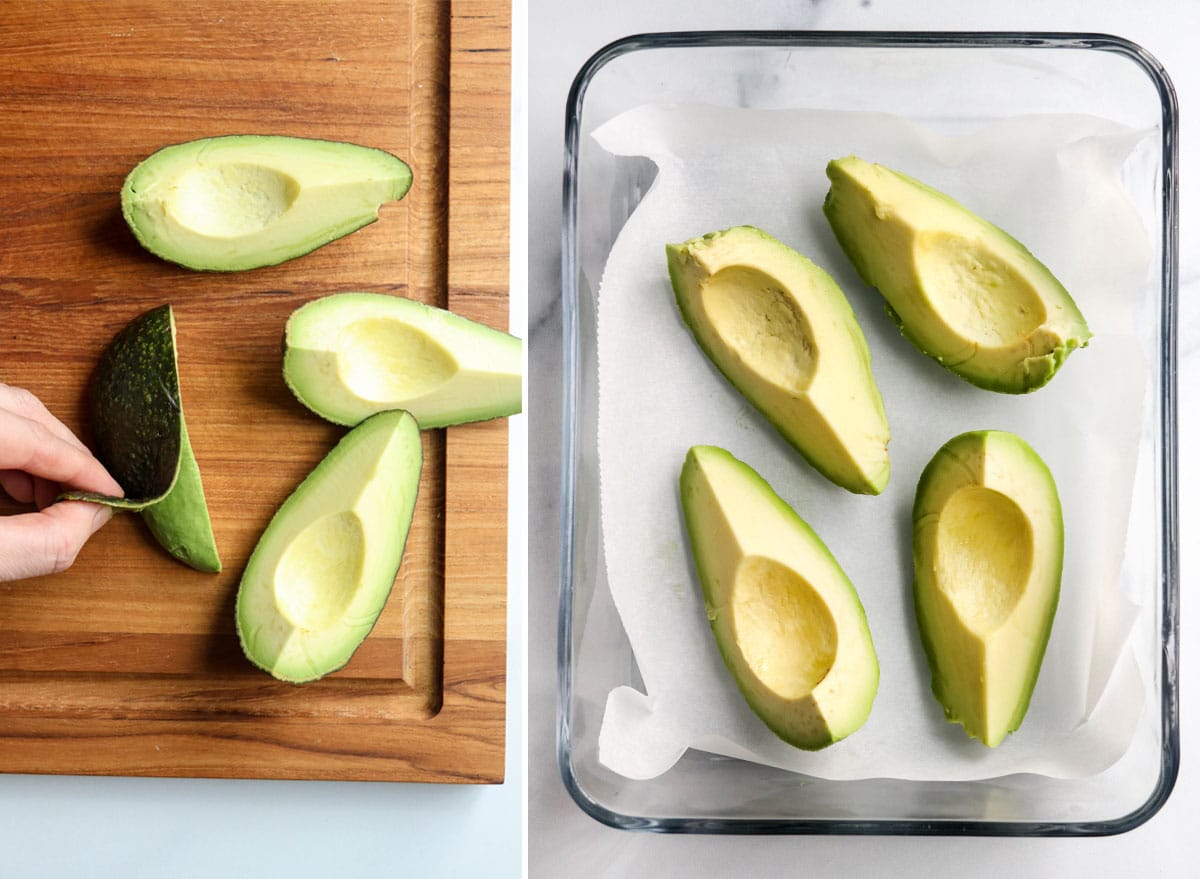 2. Freeze for 1 hour. Arrange the peeled and quartered avocado on a flat plate or sheet pan lined with parchment paper. Place it in the freezer (make sure it will sit flat and the avocado won't get mushed) to freeze until firm to the touch, about 1 hour.
Read more: How to make blueberry tea from leaves
If you need to let the avocado freeze longer, that's okay, too. You just want to transfer it to an airtight container as soon as possible
3. Transfer to an airtight container.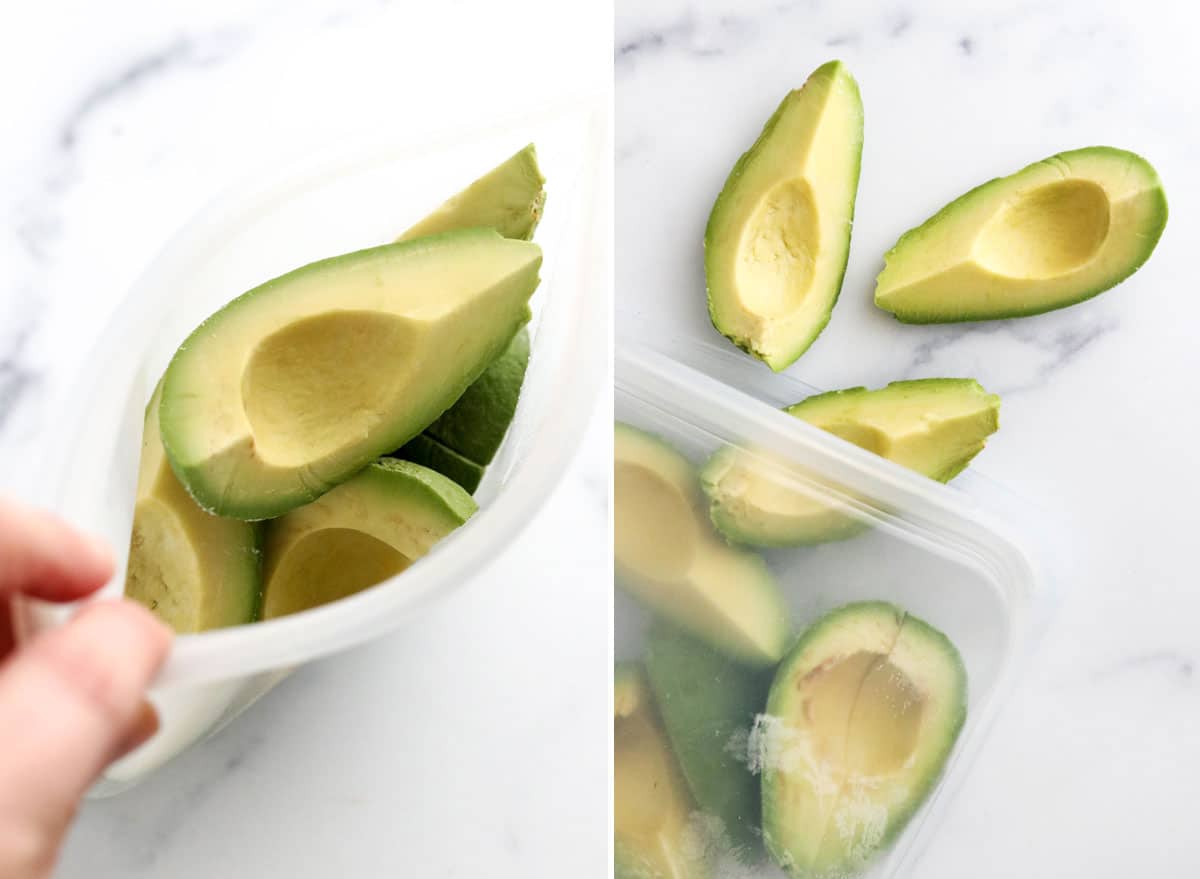 What Can You Do With Frozen Avocado?
I use frozen avocado in smoothies to add creaminess. Just a 1/4 of one is perfect for a single serving!
Try it in one of these recipes:
Chocolate Avocado Smoothie
Shamrock Shake
Cherry Chocolate Smoothie
Blueberry Detox Smoothie
You can also thaw frozen avocado, to use in recipes like guacamole or avocado brownies.
How to Thaw It
Is frozen avocado as good as fresh? Frozen avocado won't look as pretty as a freshly sliced avocado, but most of the nutrients should be retained when you freeze them.
Read more: Natural Weight Gain Smoothie Recipe for Kids
To thaw thaw frozen avocado, you'll place only what you need in a separate airtight container, then place that container in the fridge to thaw for about 8 hours.
The avocado will brown as it thaws, but when you mash it for a recipe, you'll see that it still mostly looks green.
I think thawed frozen avocado works best with a recipe where you'll be adding lots of extra flavor, like guacamole or brownies, or in my Chocolate Avocado Pudding. (Add frozen cherries to that recipe, for even more flavor!)
More Tutorials
Curious about freezing other produce? Check out these step-by-step guides!
How to Freeze Bananas
How to Freeze Apples
How to Freeze Zucchini
How to Freeze Strawberries
How to Freeze Watermelon
How to Freeze Green Beans
I hope you'll feel confident freezing avocado now, and please leave a comment below if you give it a try! If you have any other tips & tricks to share, I'd love to hear them.
–
Reader Feedback: Have you tried using frozen avocado in recipes? Let me know how you use it most often!